Coastal Range Rally 2018
If it ain't broke, don't fix it. But if you're not moving forward, you're stagnating. So for the third annual running of the Coastal Range Rally, the dilemma arose: how to take the event further without straying from the core concept that makes it so great?
The answer? Size. As the DWA community has grown over the past three years, so has the demand for the Coastal Range Rally. The 2018 edition featured the most cars and participants ever, and even then, the entry list had to be managed judiciously to get down to 95 cars.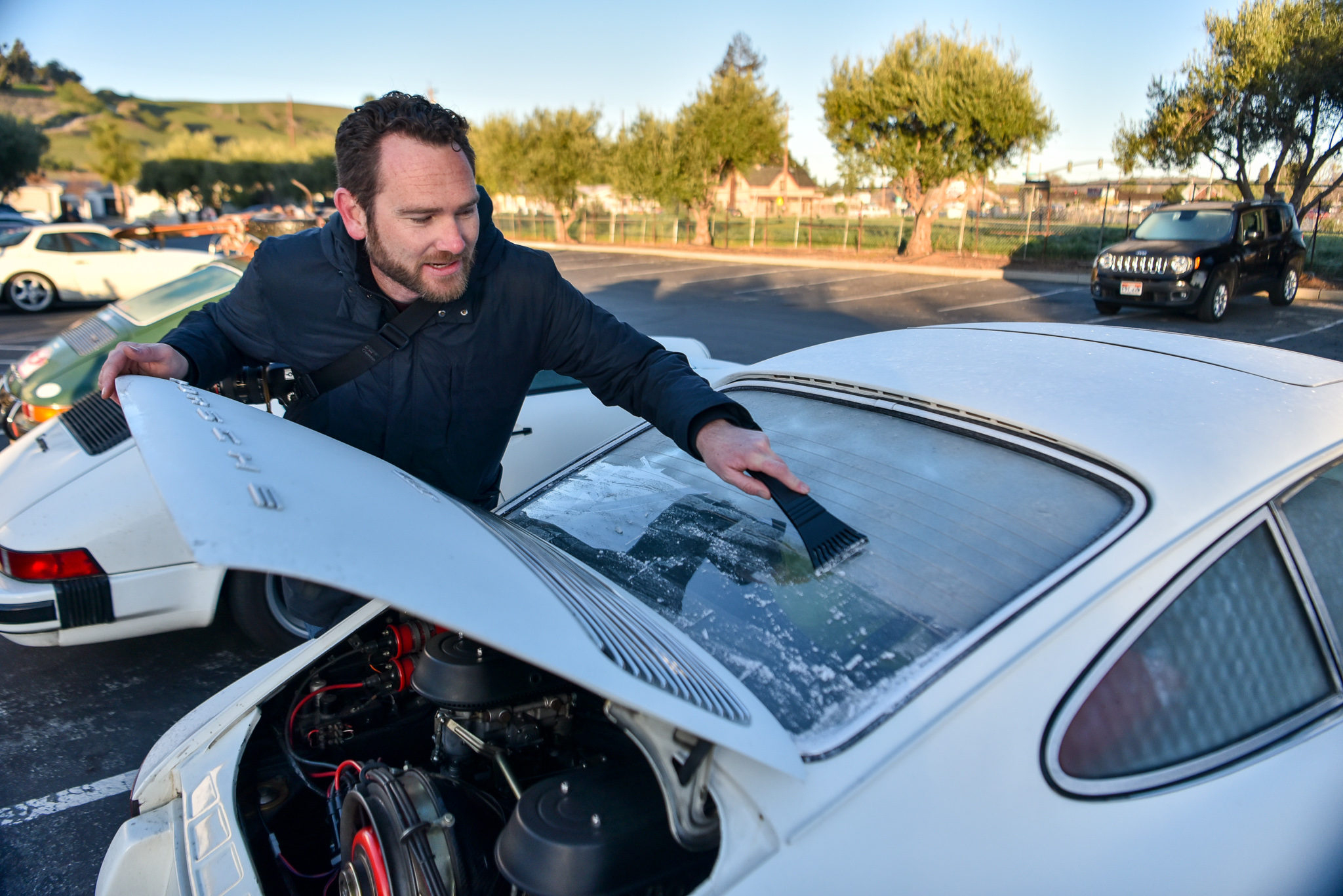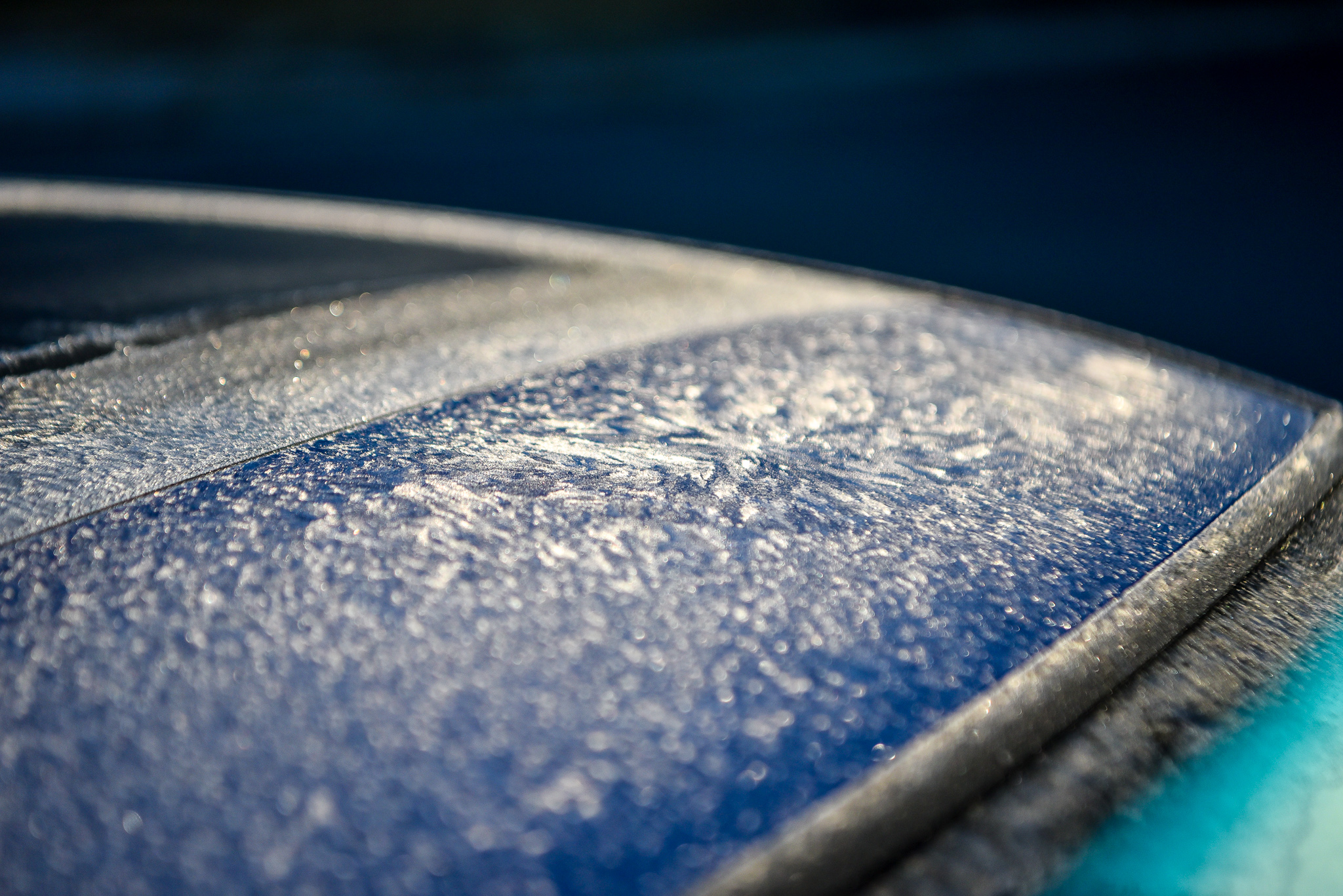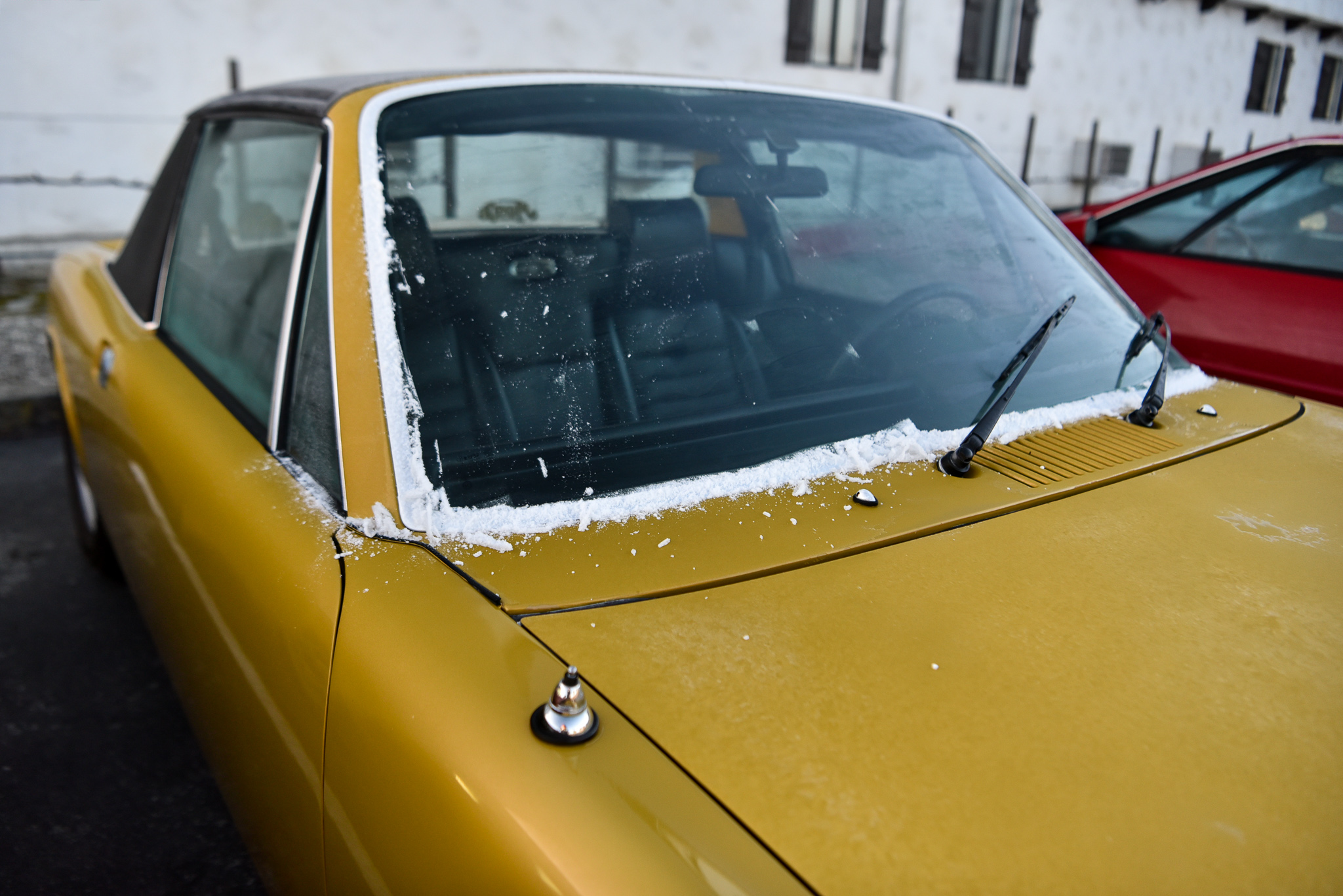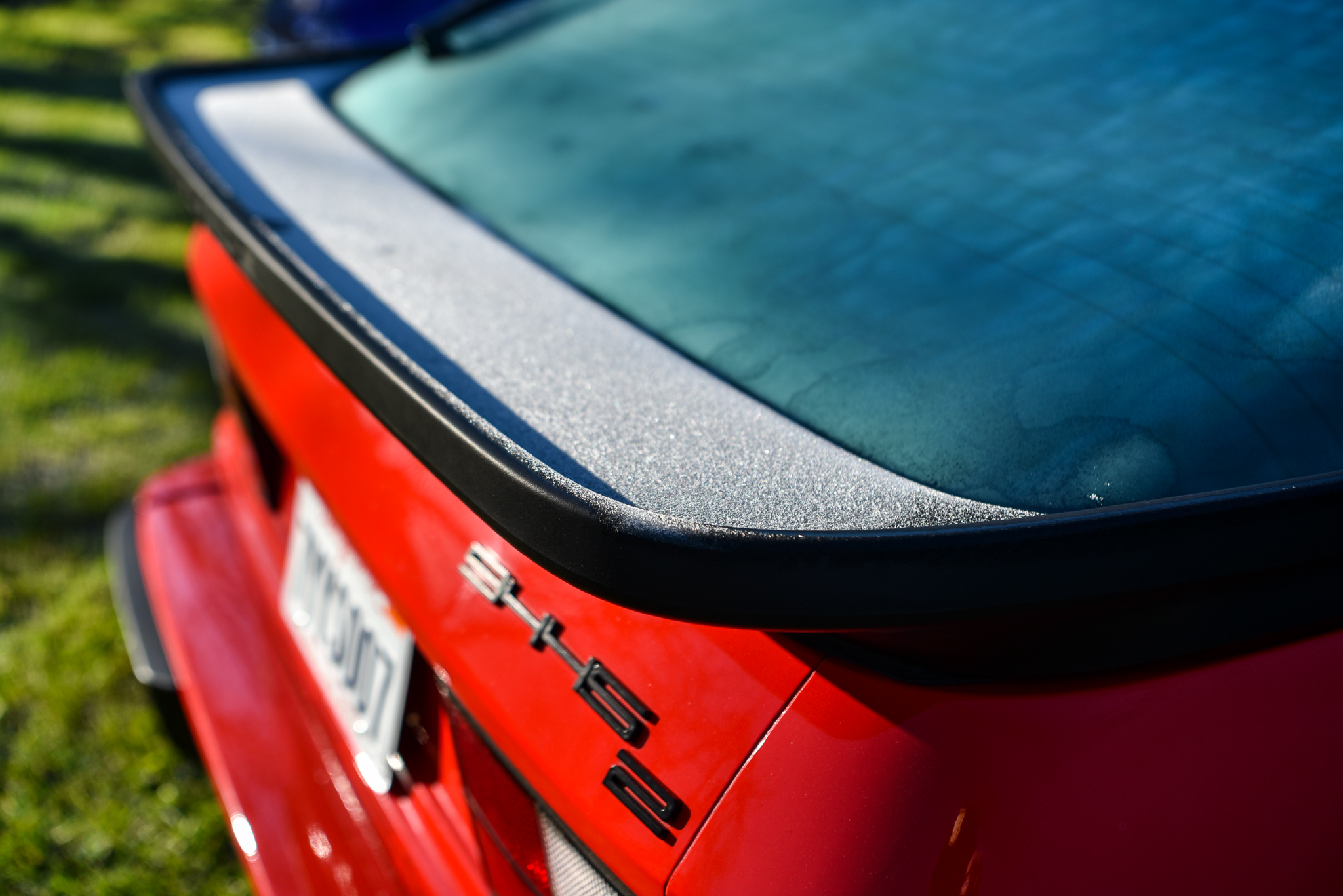 The start point for the rally was the tiny town of San Juan Bautista, about 45 minutes inland from DWA's oceanside headquarters in Santa Cruz. Some people had opted to stay in town the night before the rally, and woke up to find a strange, crystalline coating on their cars. Thankfully, there was one person on the rally with an ice scraper (thanks Sean!).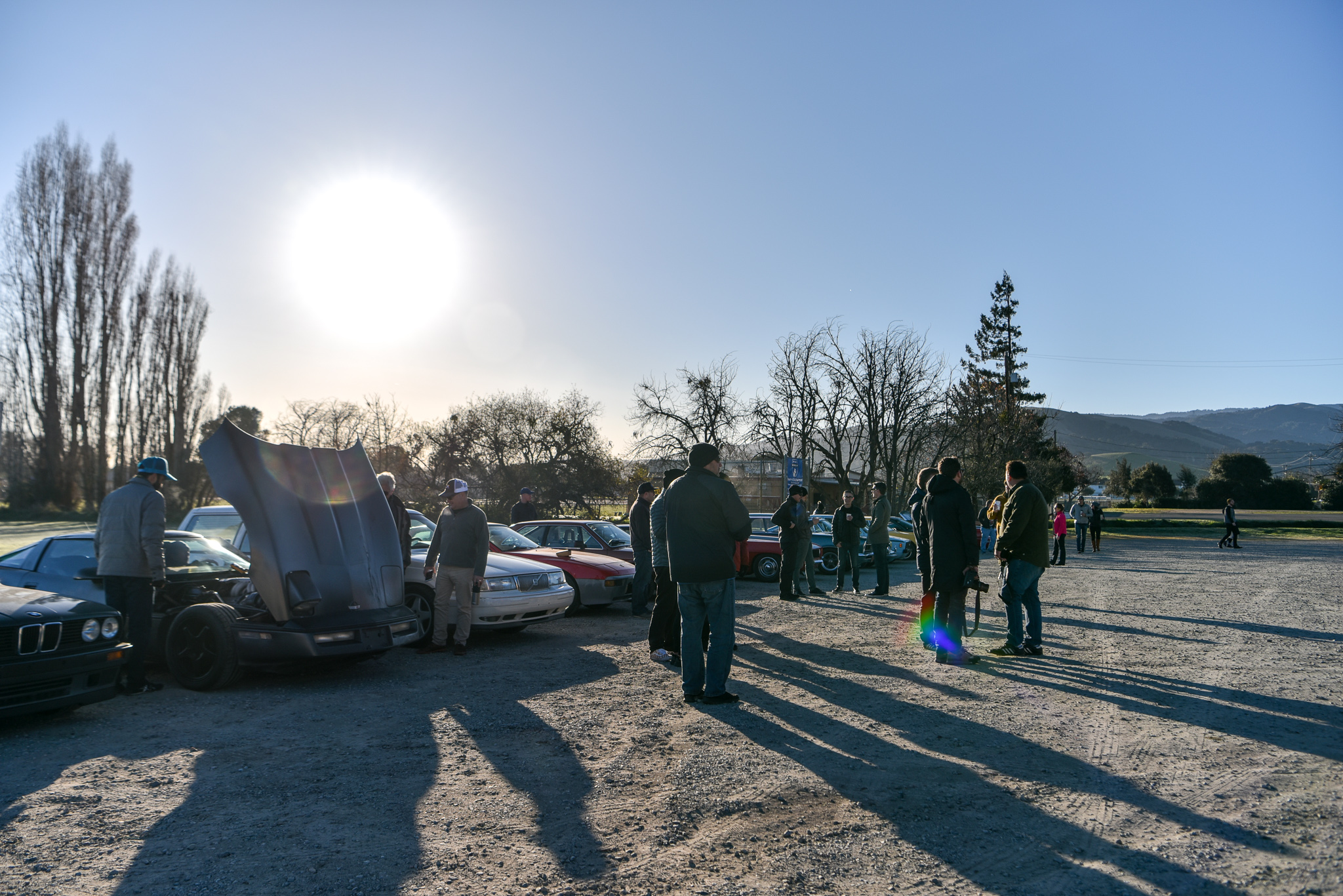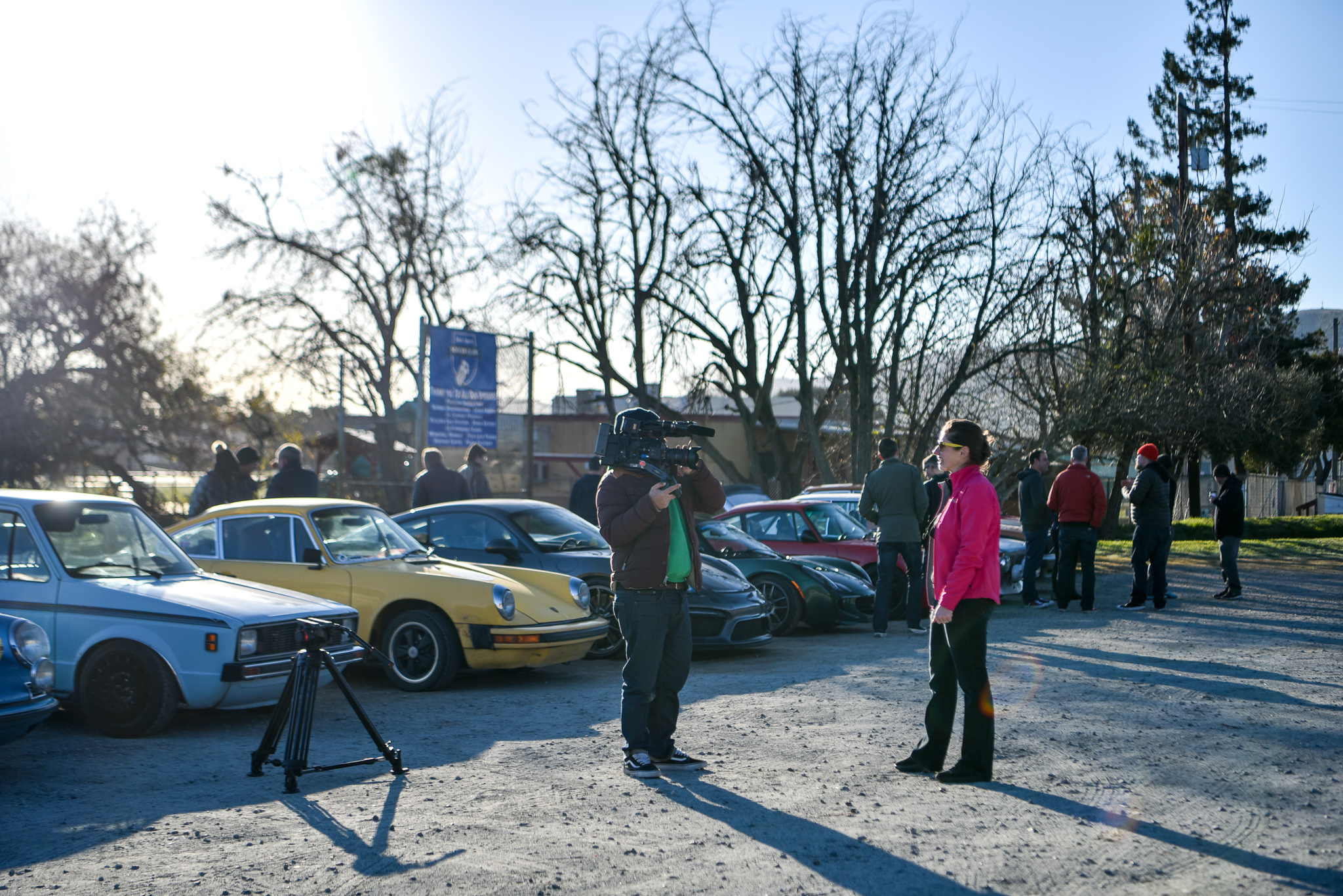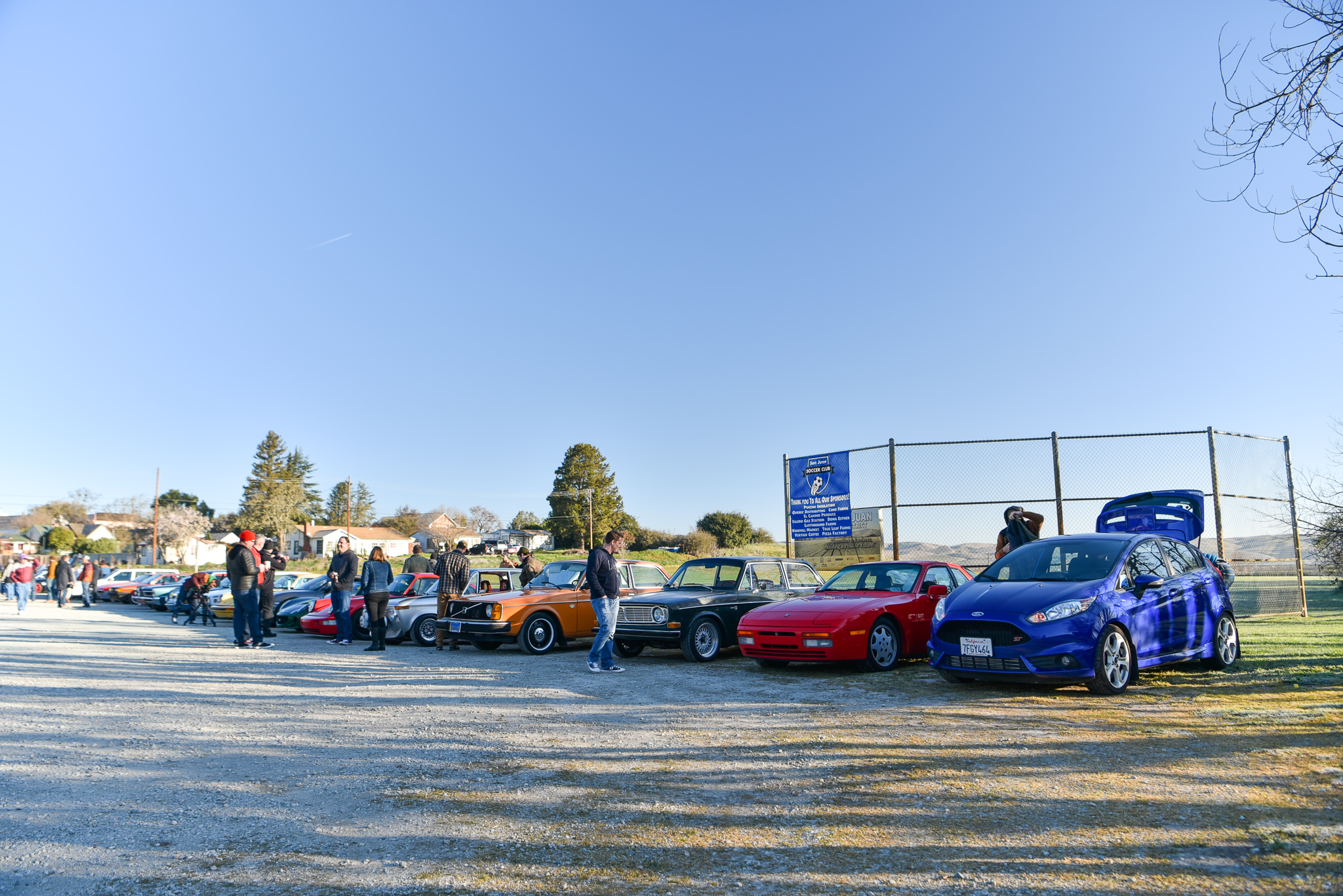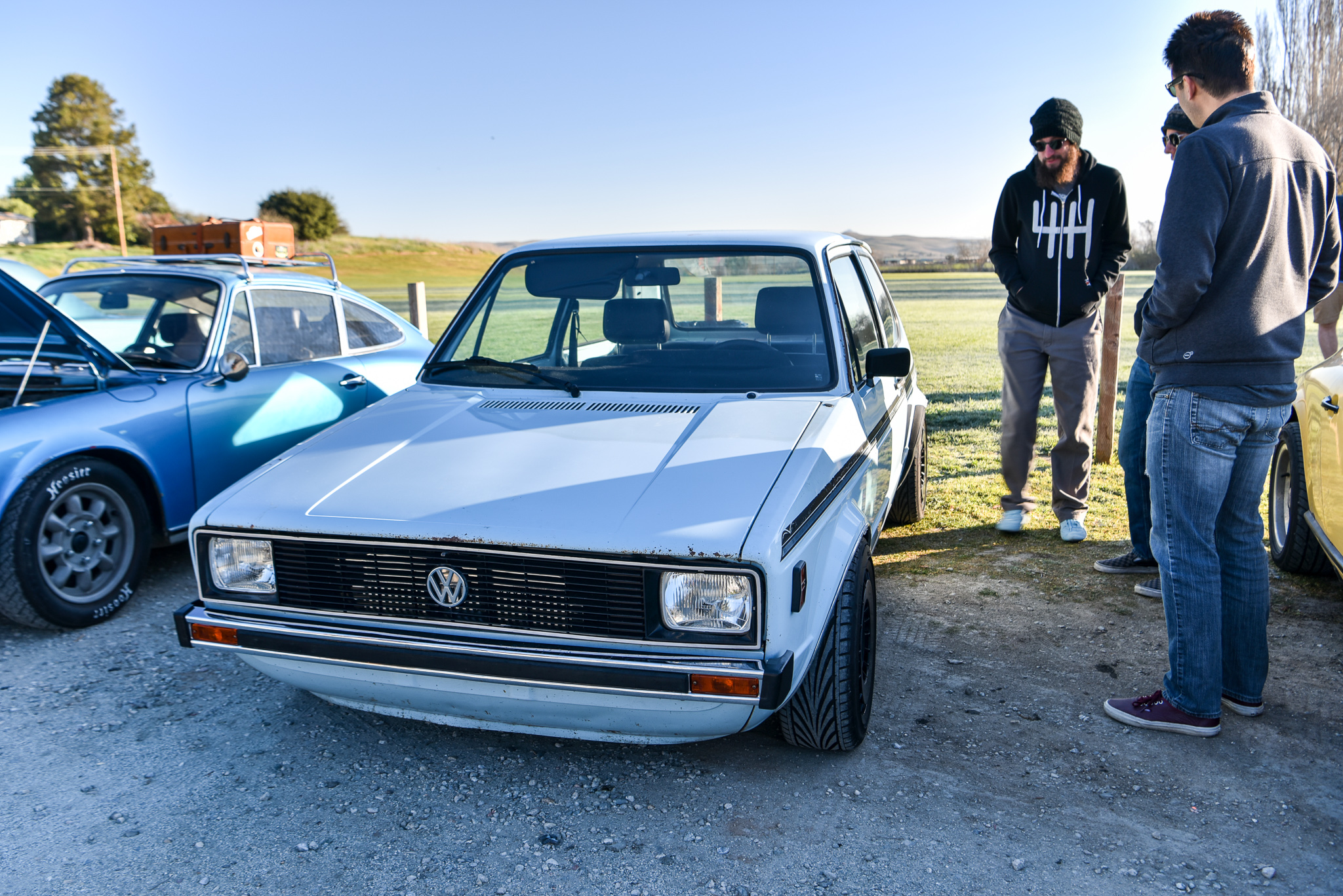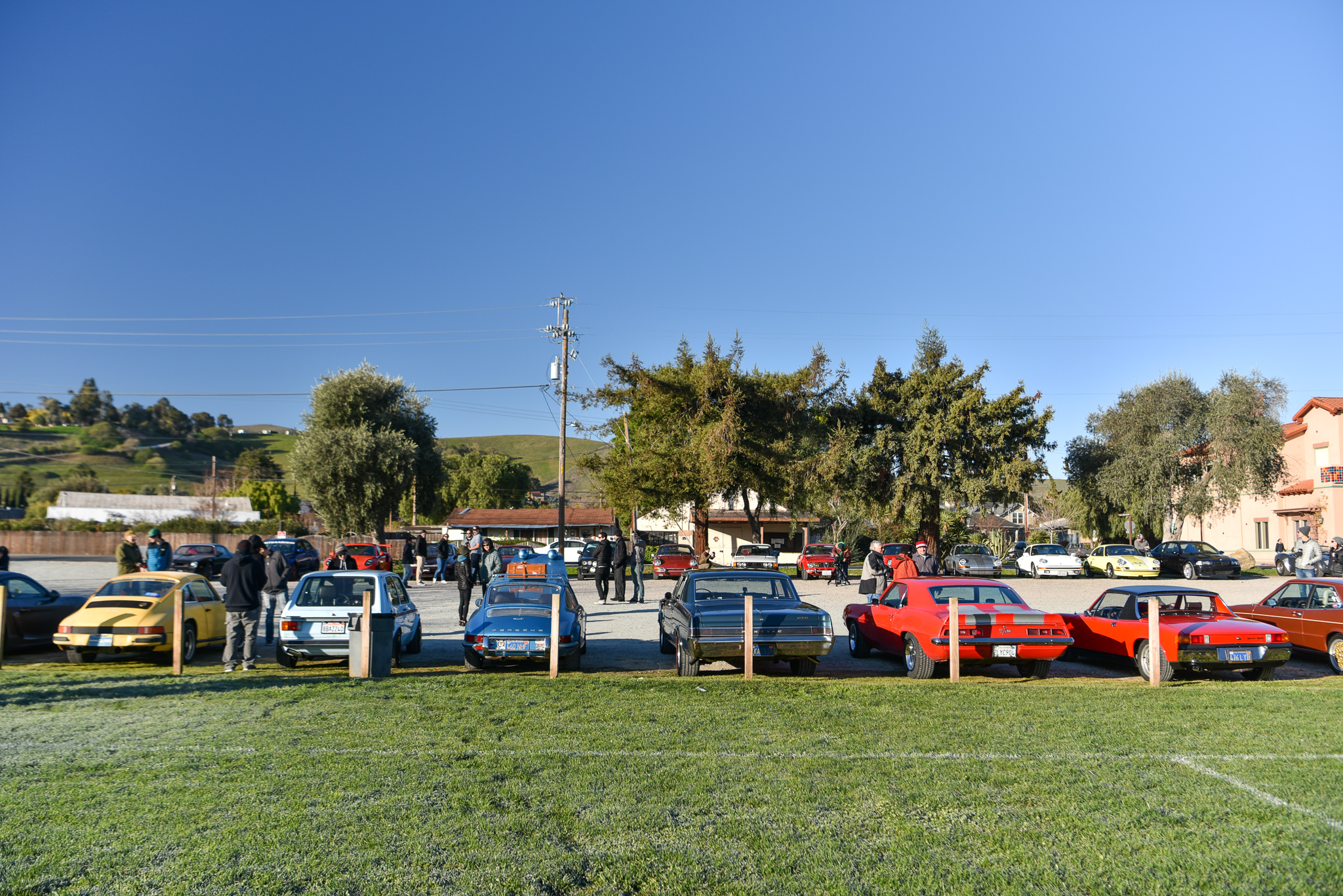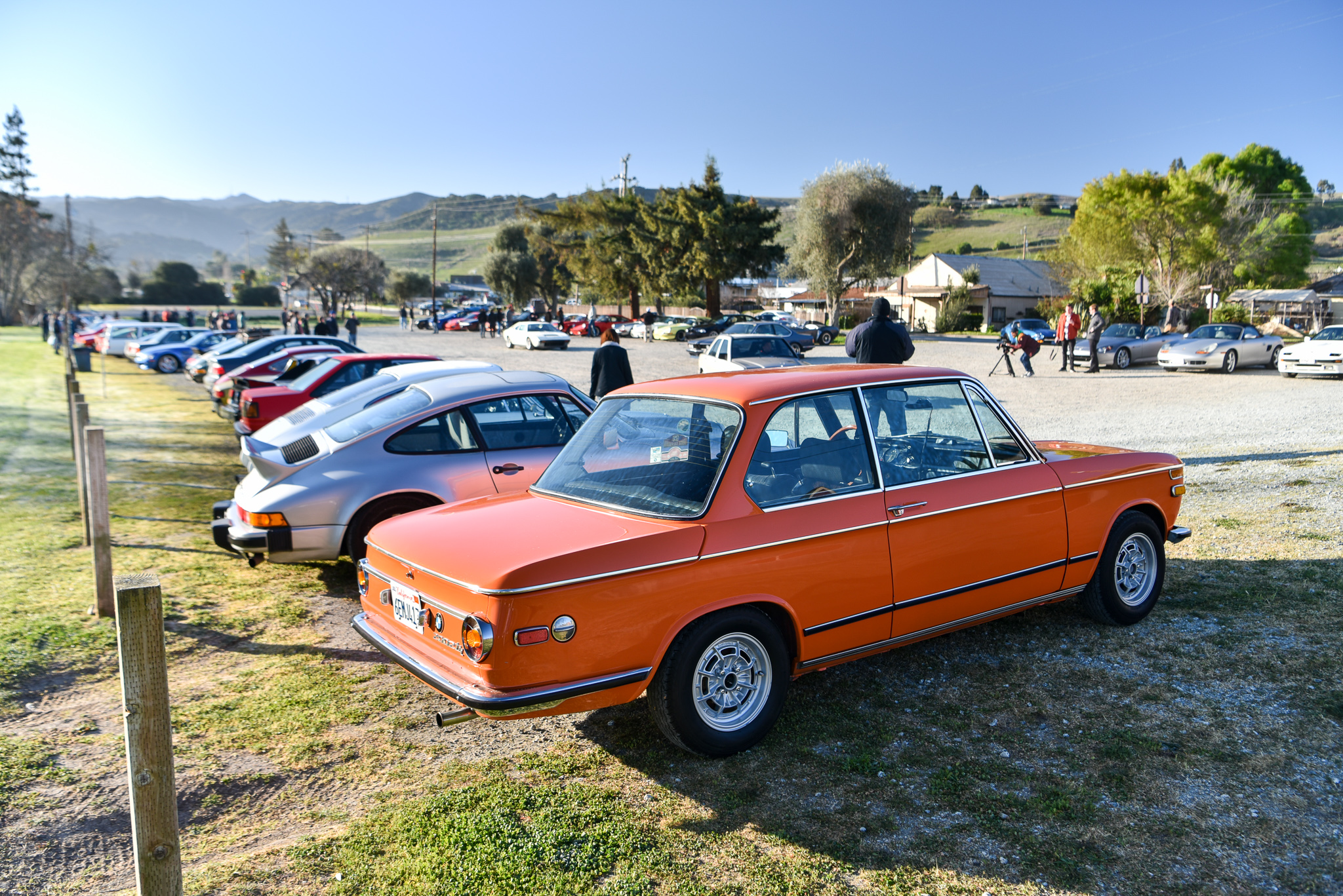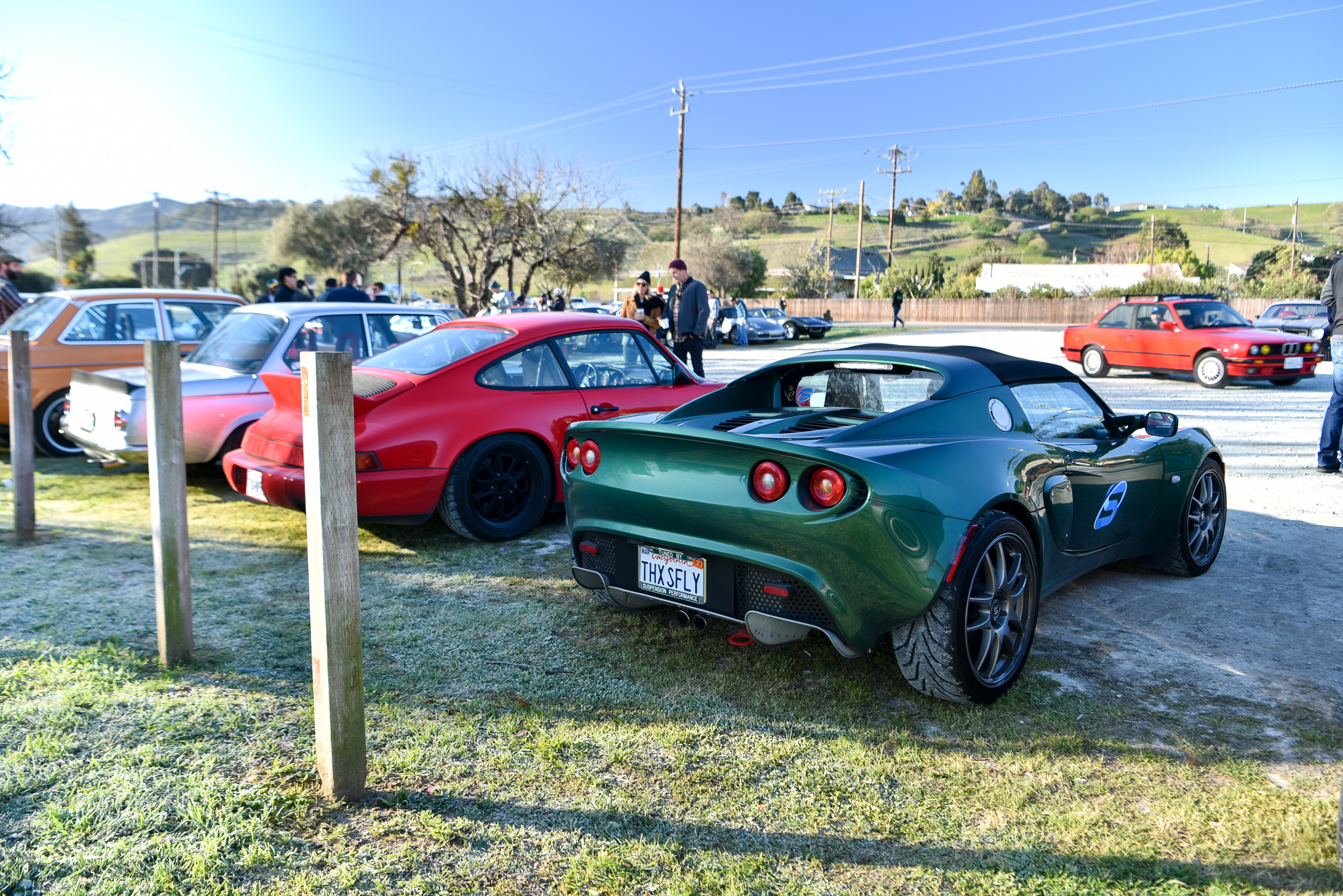 These events are like Christmas for gearheads, and most people arrived way before the designated start time to huddle up and shiver next to their cars.
And then, it was time. First, people lined up to get their route book, and perhaps just as importantly, their sweet swag bags.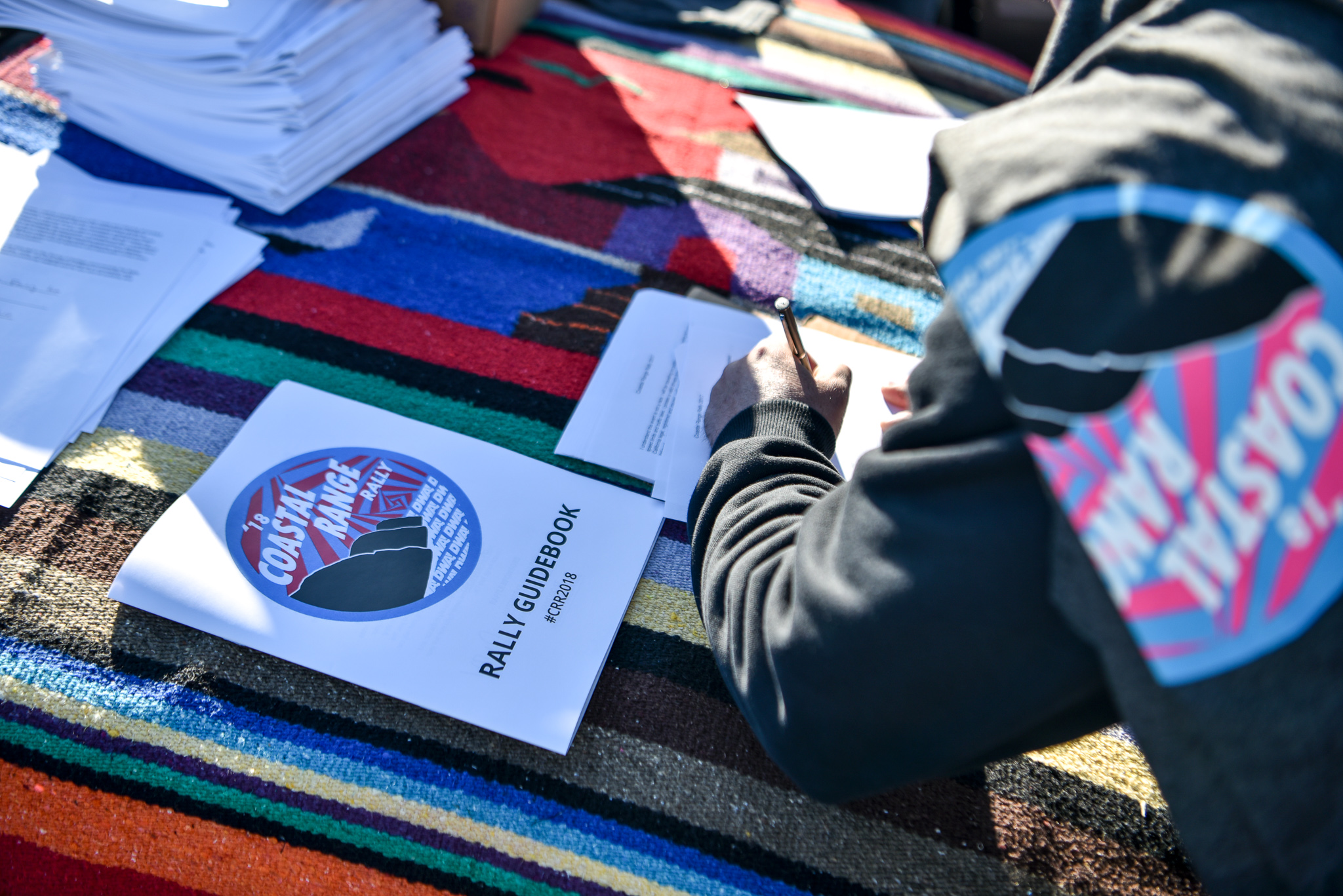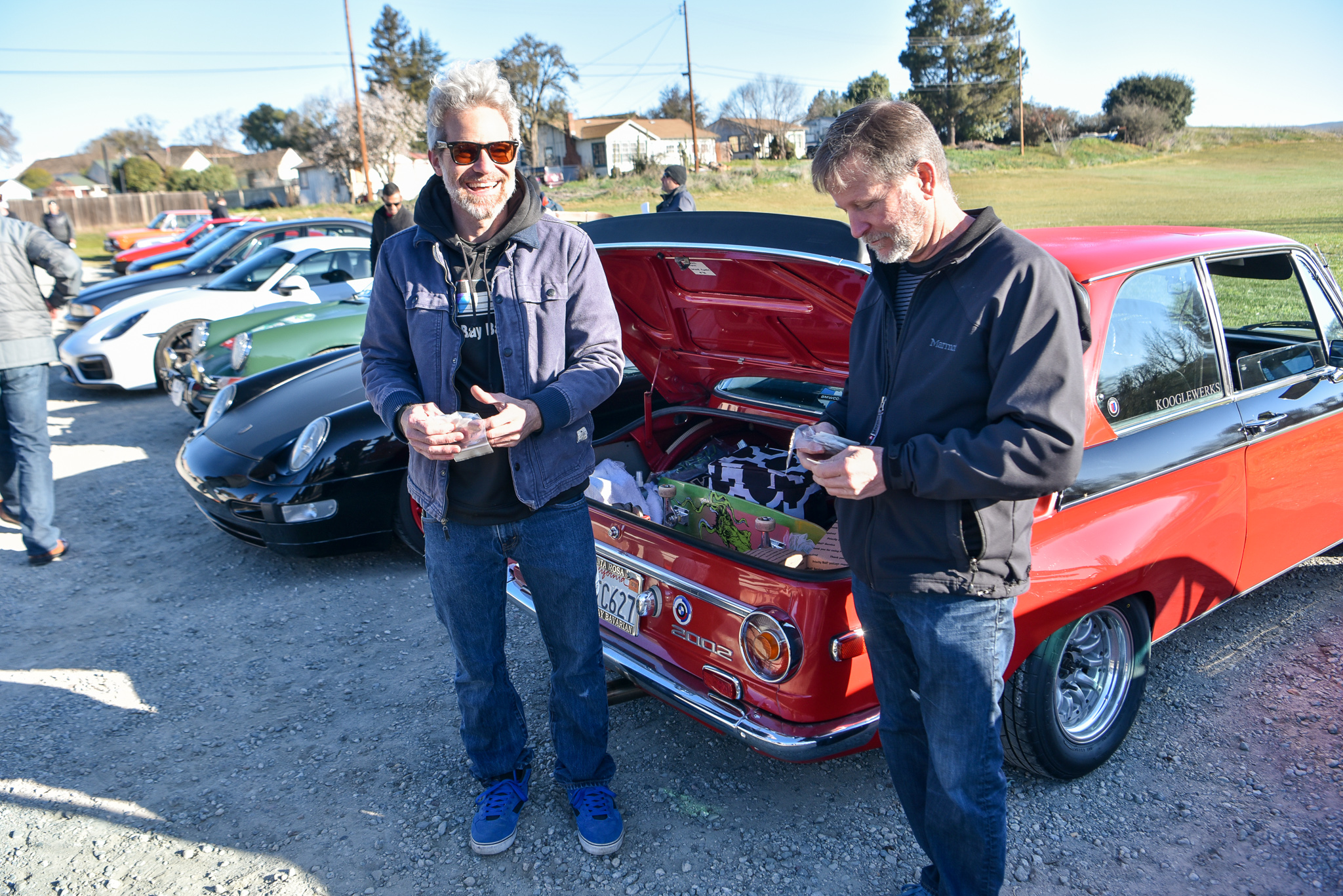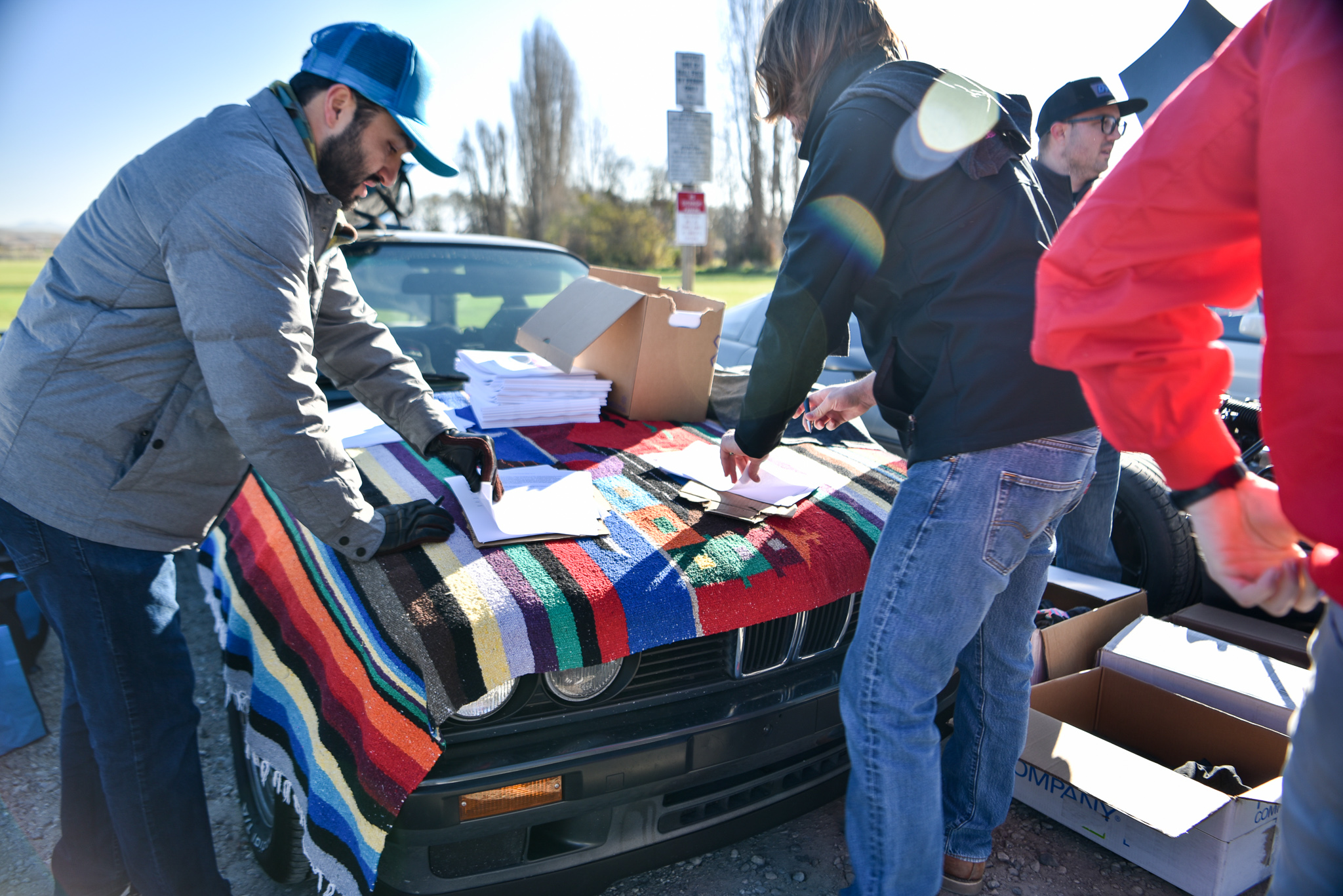 Besides snacks, stickers, and sweet little trinkets like a leather DWA keychain, participants received a CRR2018 shirt from Heel & Toe Apparel, and a super cool metal badge designed and created by Forrest of Kooglewerks.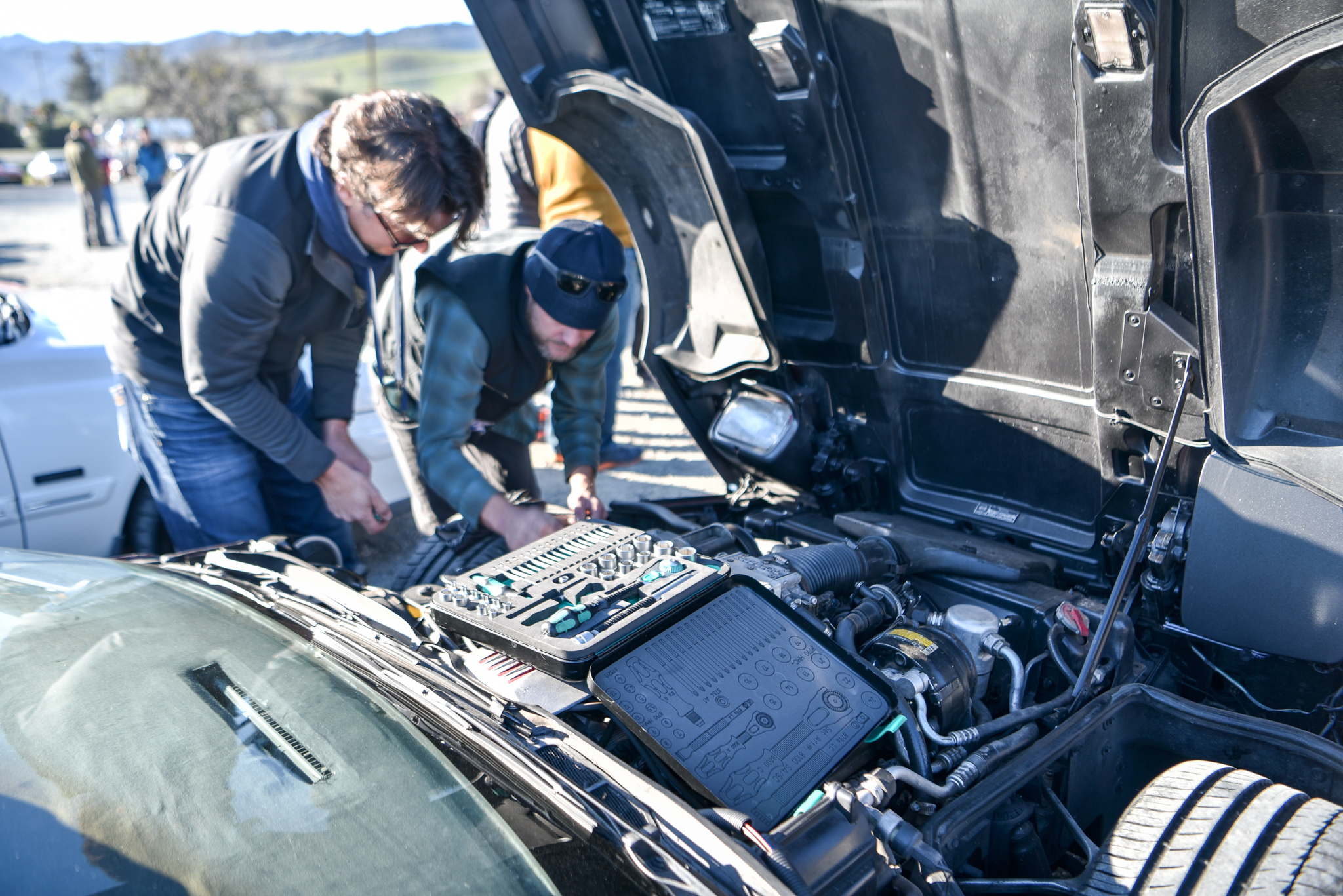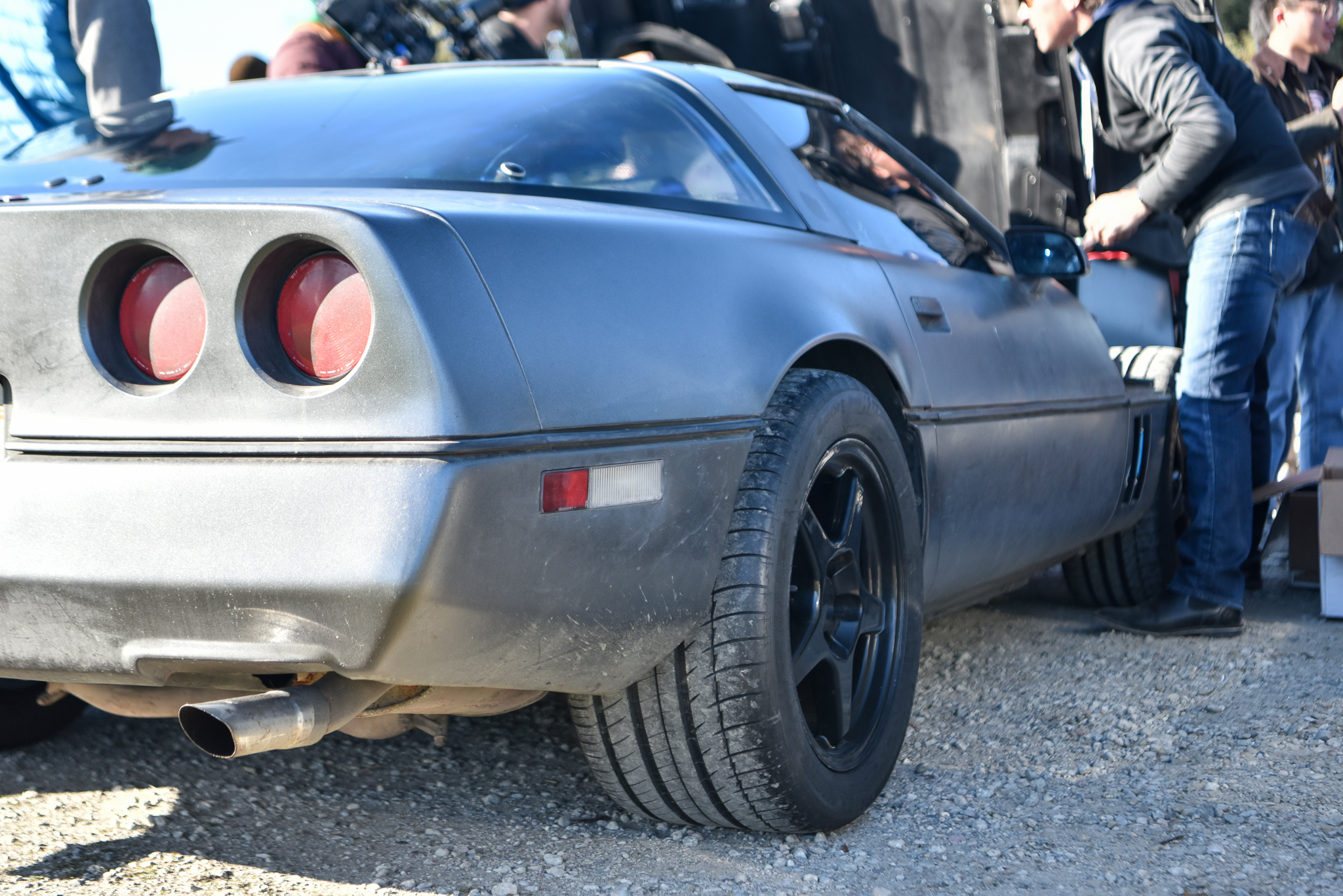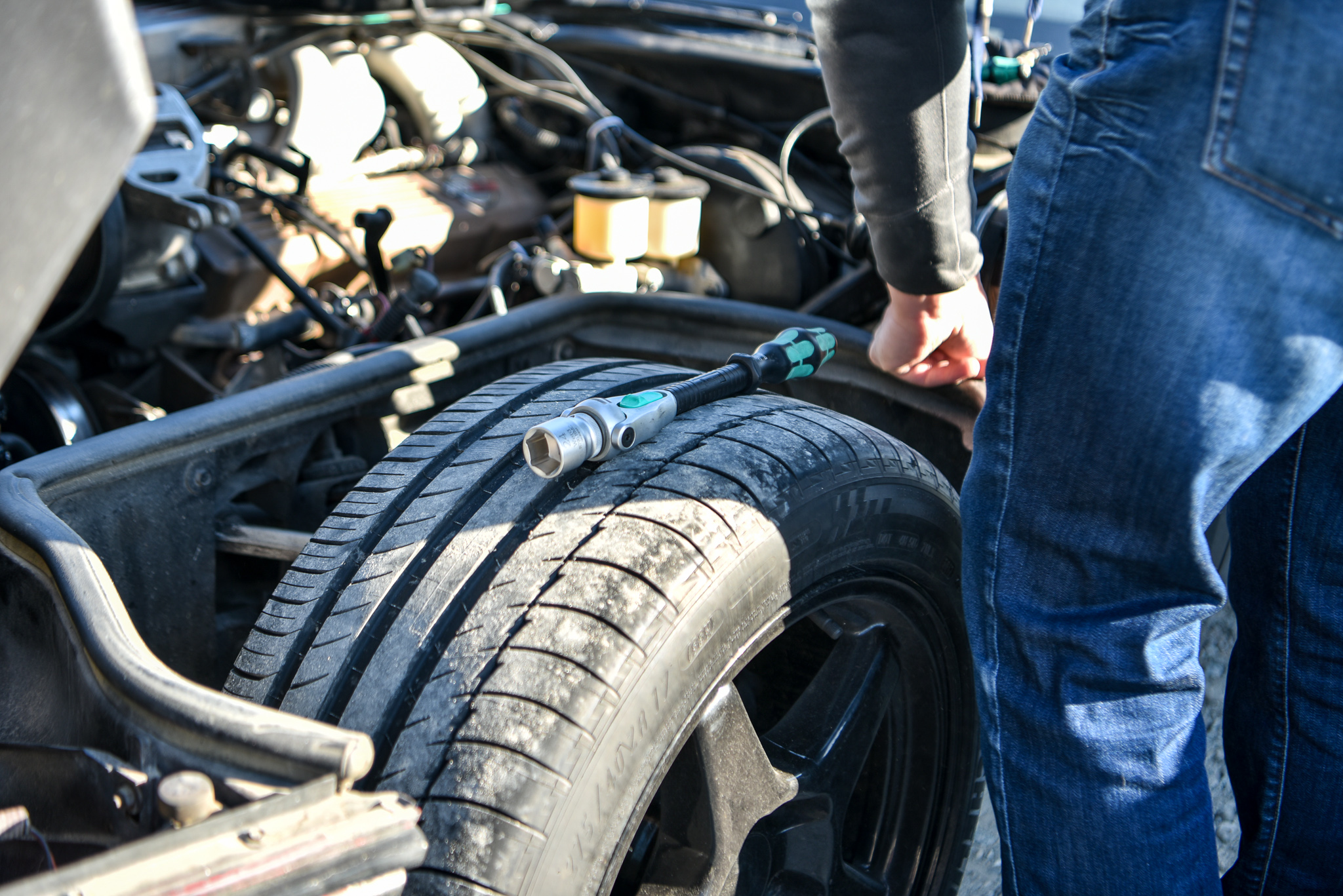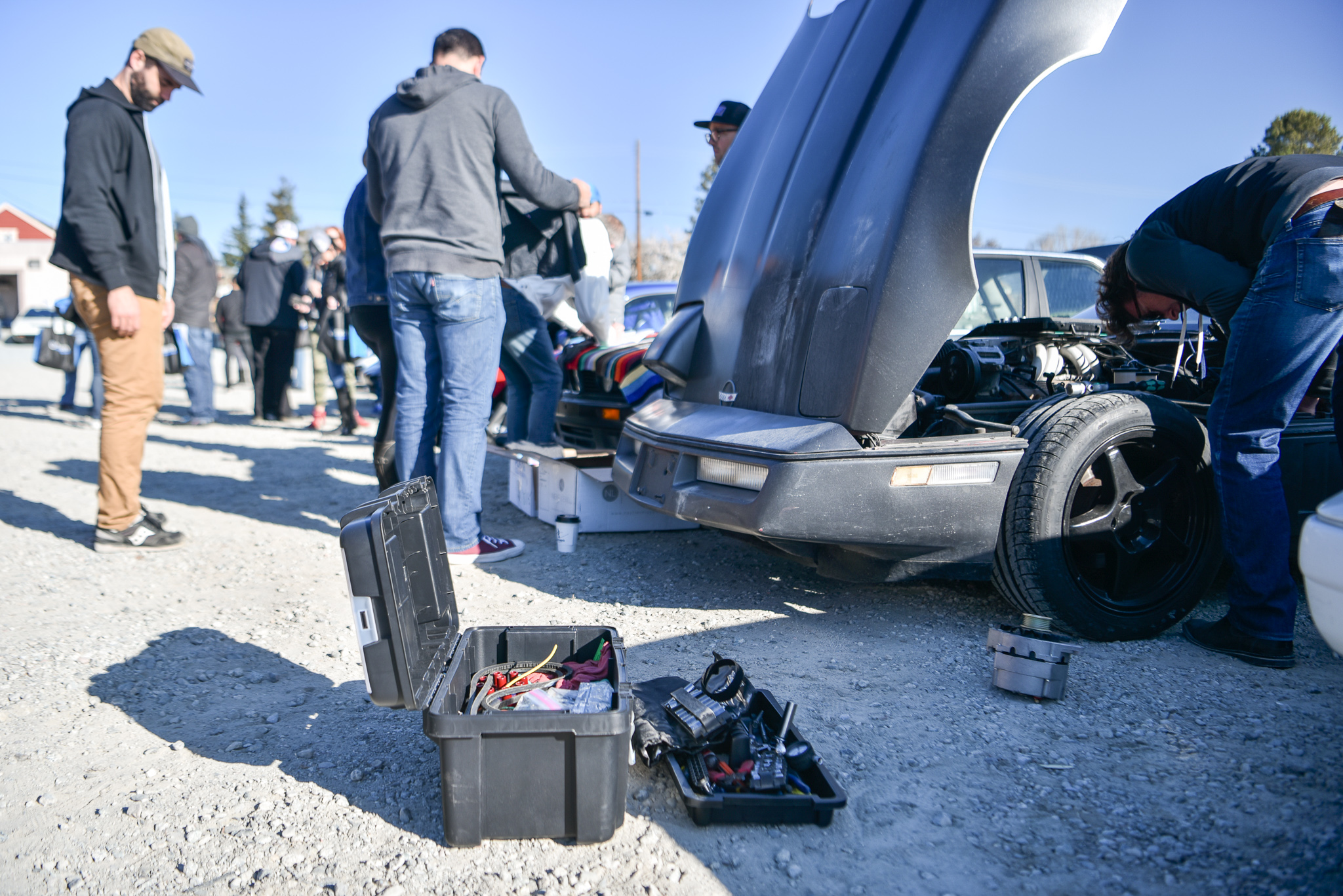 And what of the ZRNone, Bryan's $1900 Corvette? It began the rally by getting a new alternator. The sight of this car's hood being up would be a very common one over the next two days.
This event was sponsored in part by Michelin--a fitting choice, seeing as many CRR participants run Michelin tires exclusively. Many sets of the sexy Pilot Sport Cup 2 tires (seen here) and the new Pilot Sport 4S tires, among others, would be seen throughout the weekend.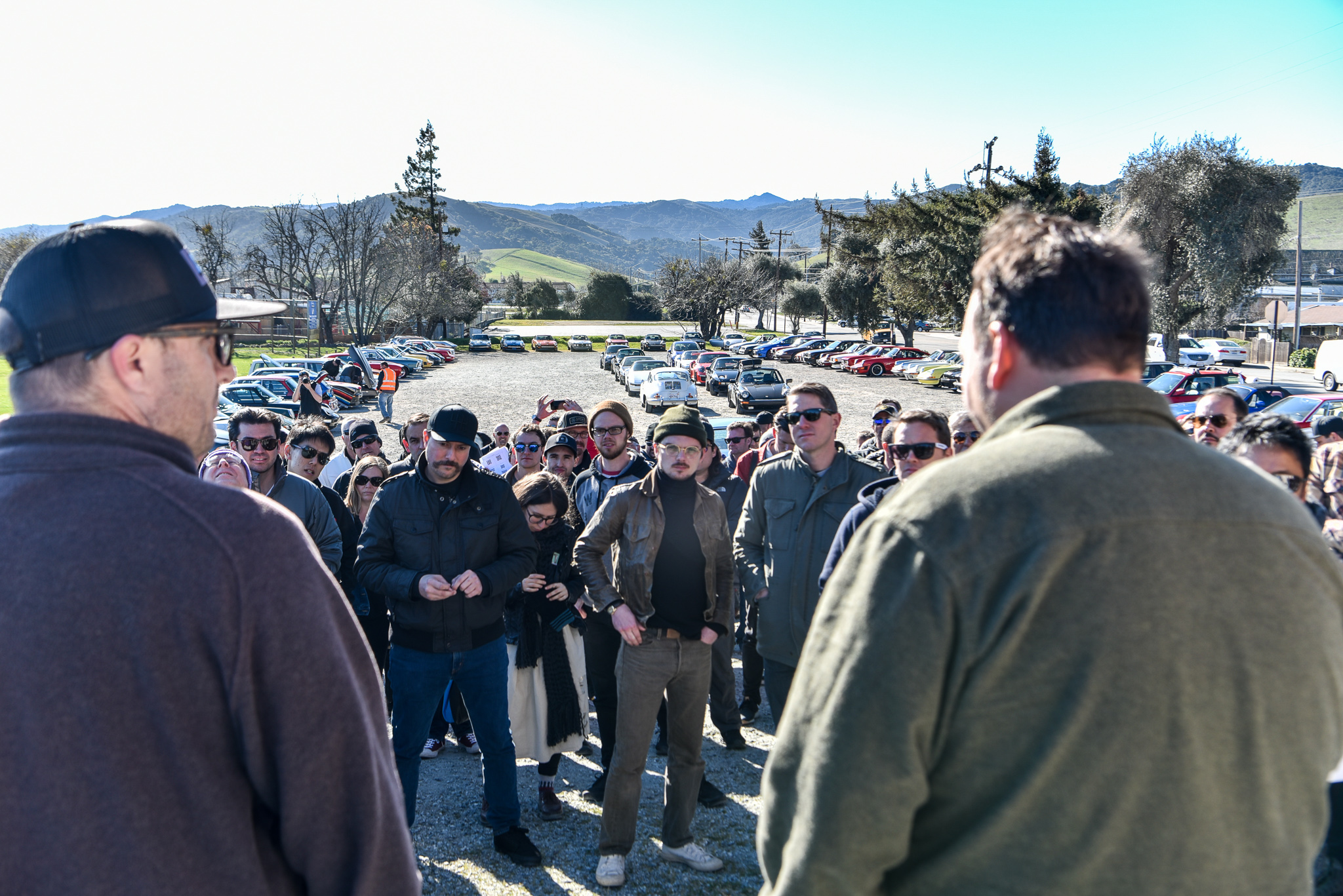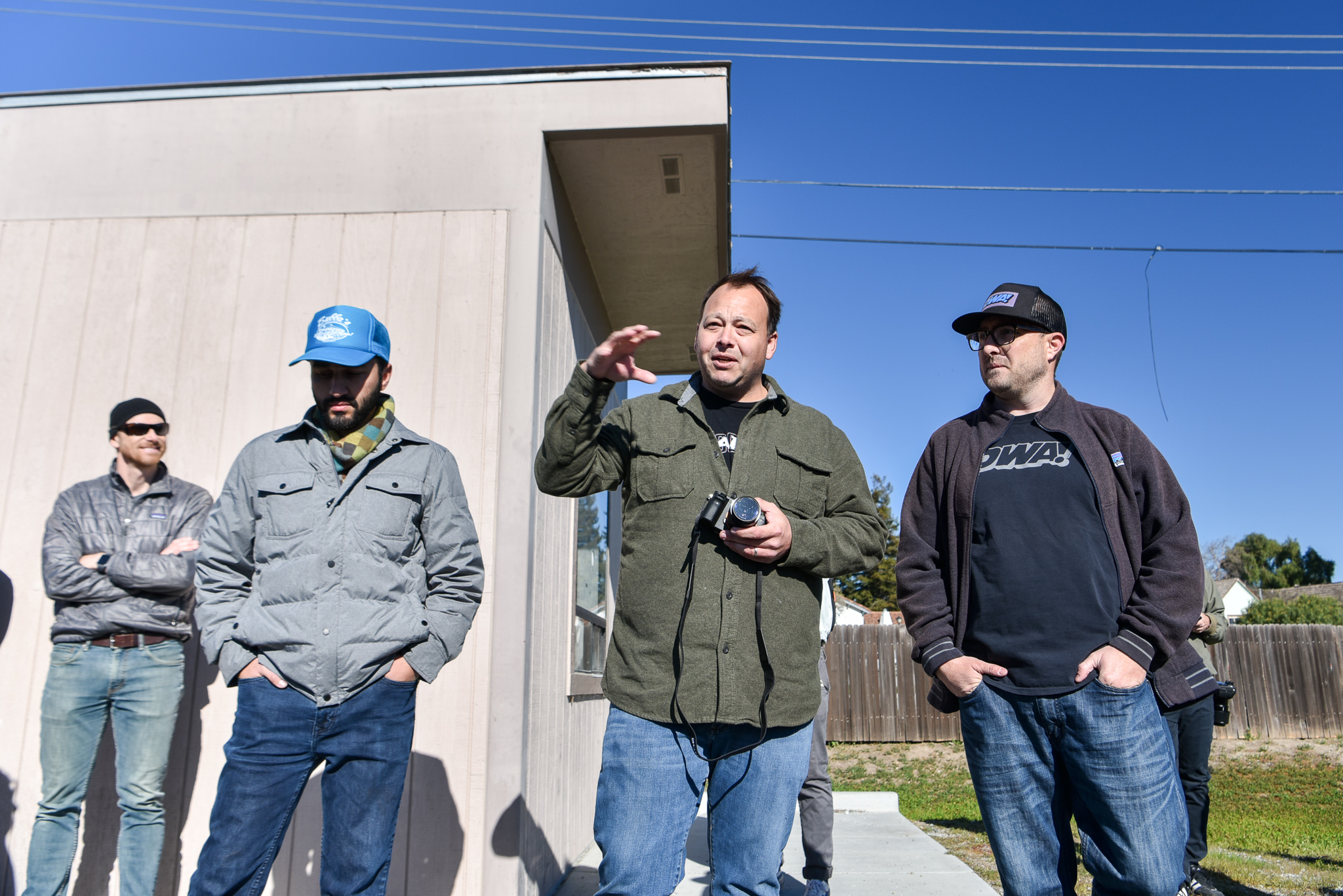 At this point it was time for the most solemn moment of the weekend: the initial drivers' meeting. It would be a super fun weekend with a great group of people, but ground rules still need to be laid.
And then...we hit the road!
The best part about the first leg of the rally is the parade phenomenon from everyone leaving the same spot at the same time. Although everyone always sorts themselves out by speed as the miles add up, the initial sight of everyone cruising together is always a spectacle.
Although rolling together is fun, another crucial part of the experience is stopping to smell the proverbial roses.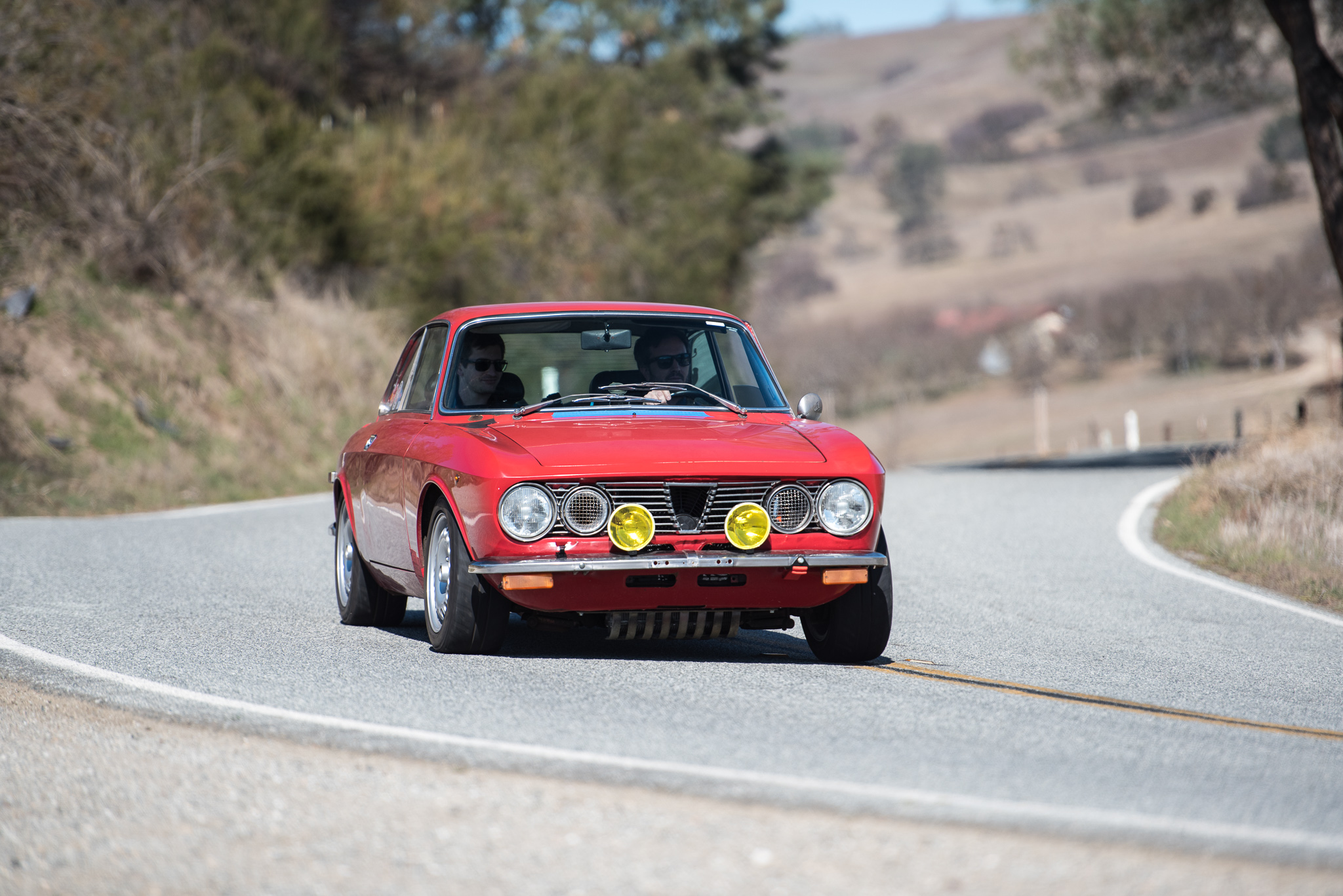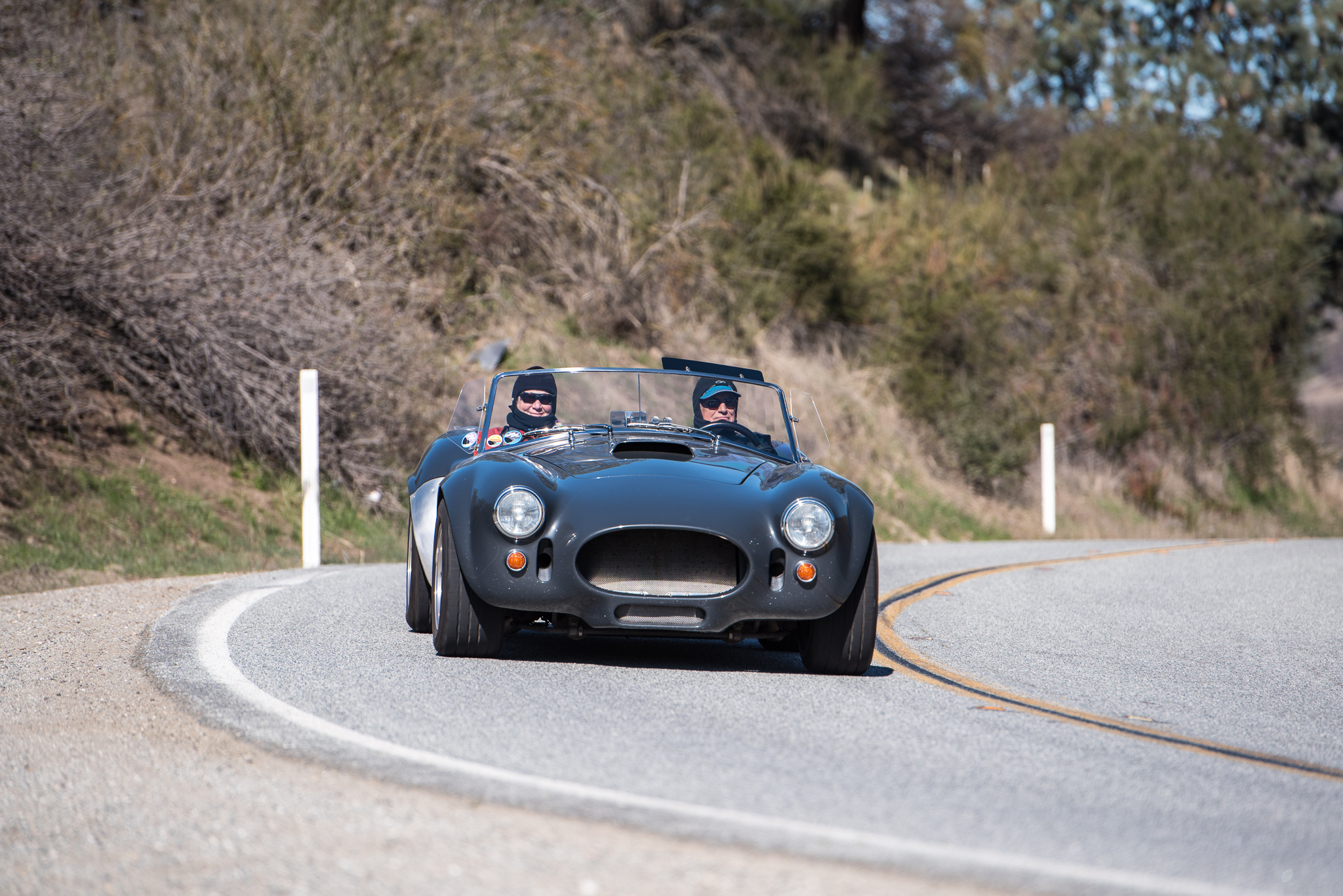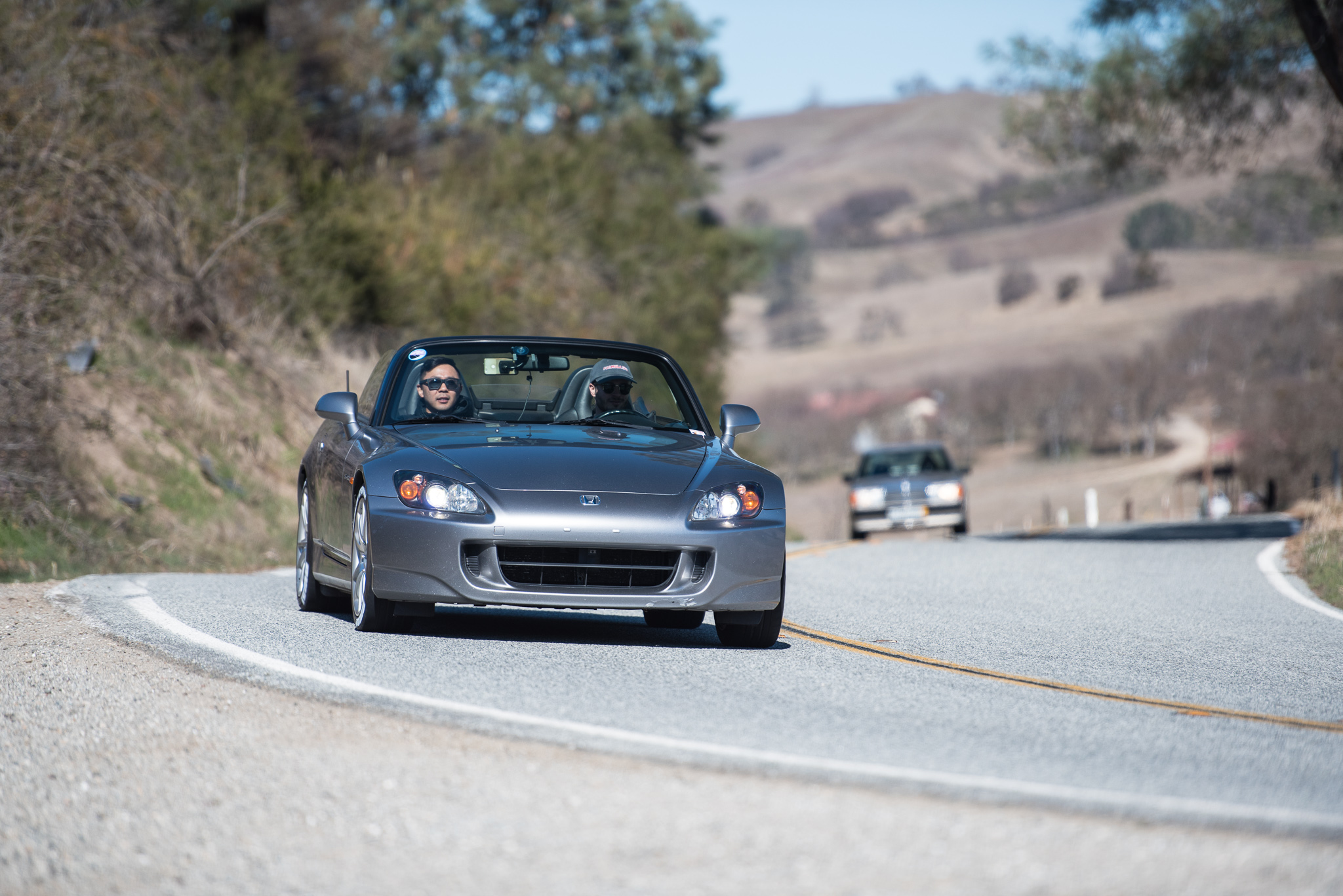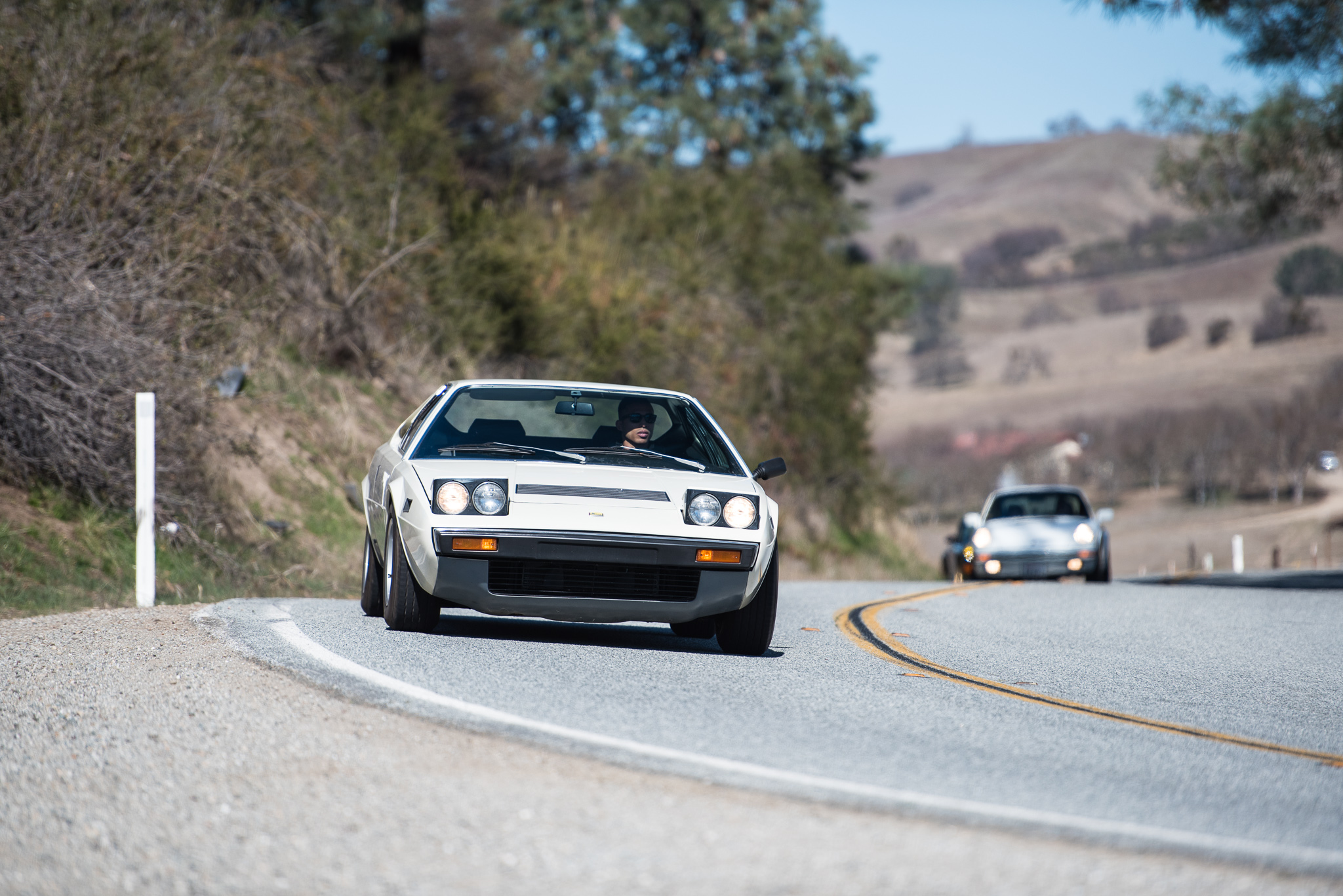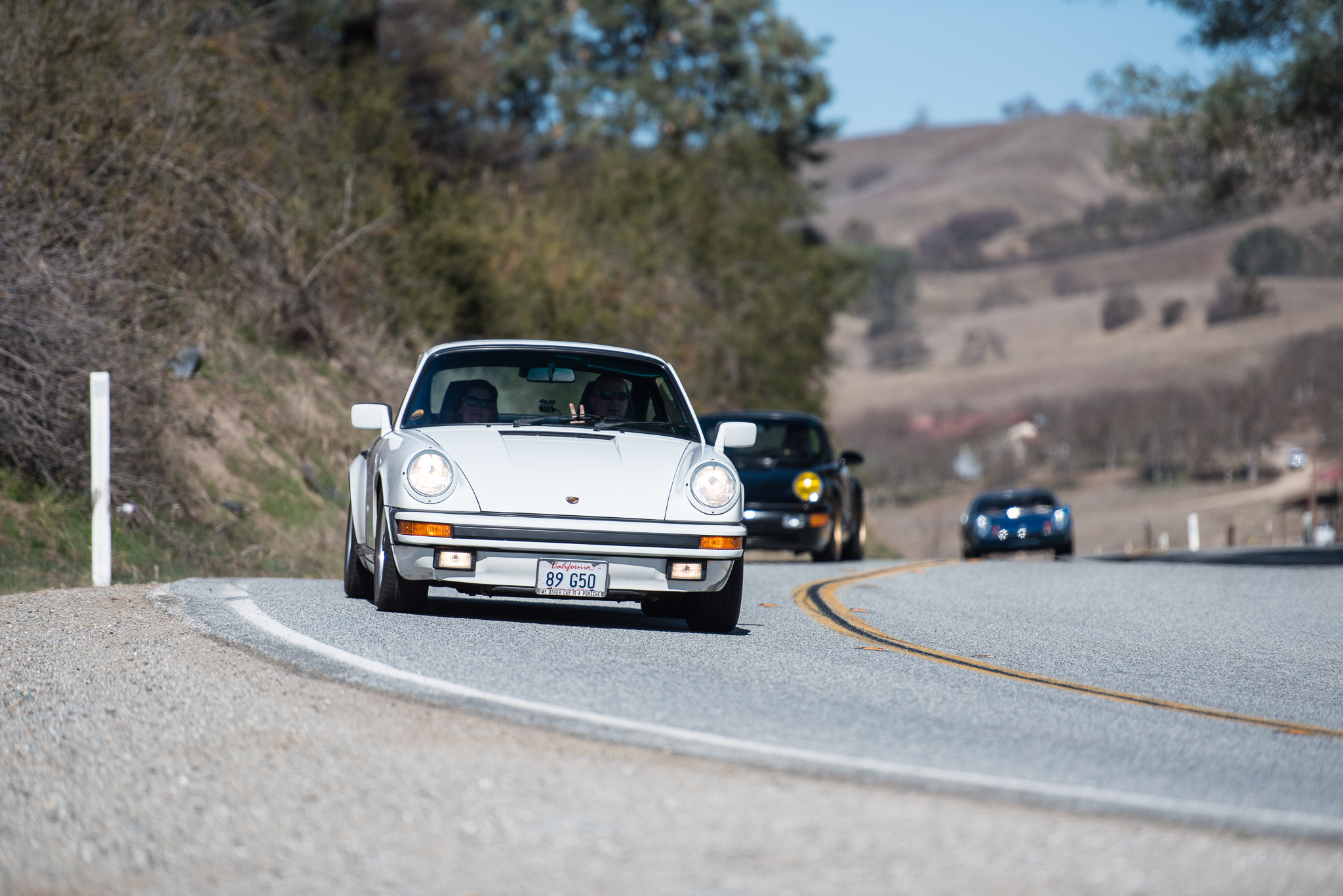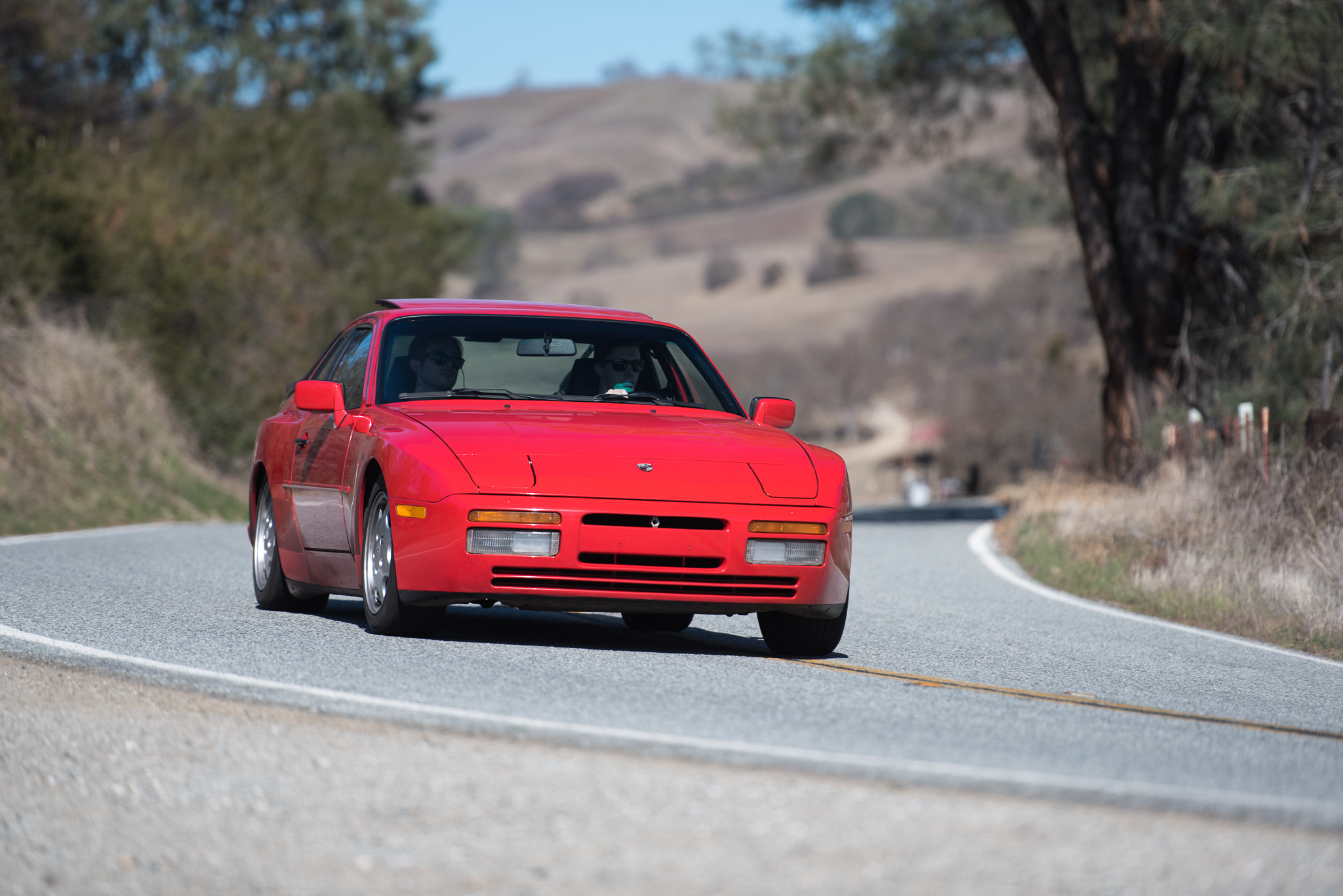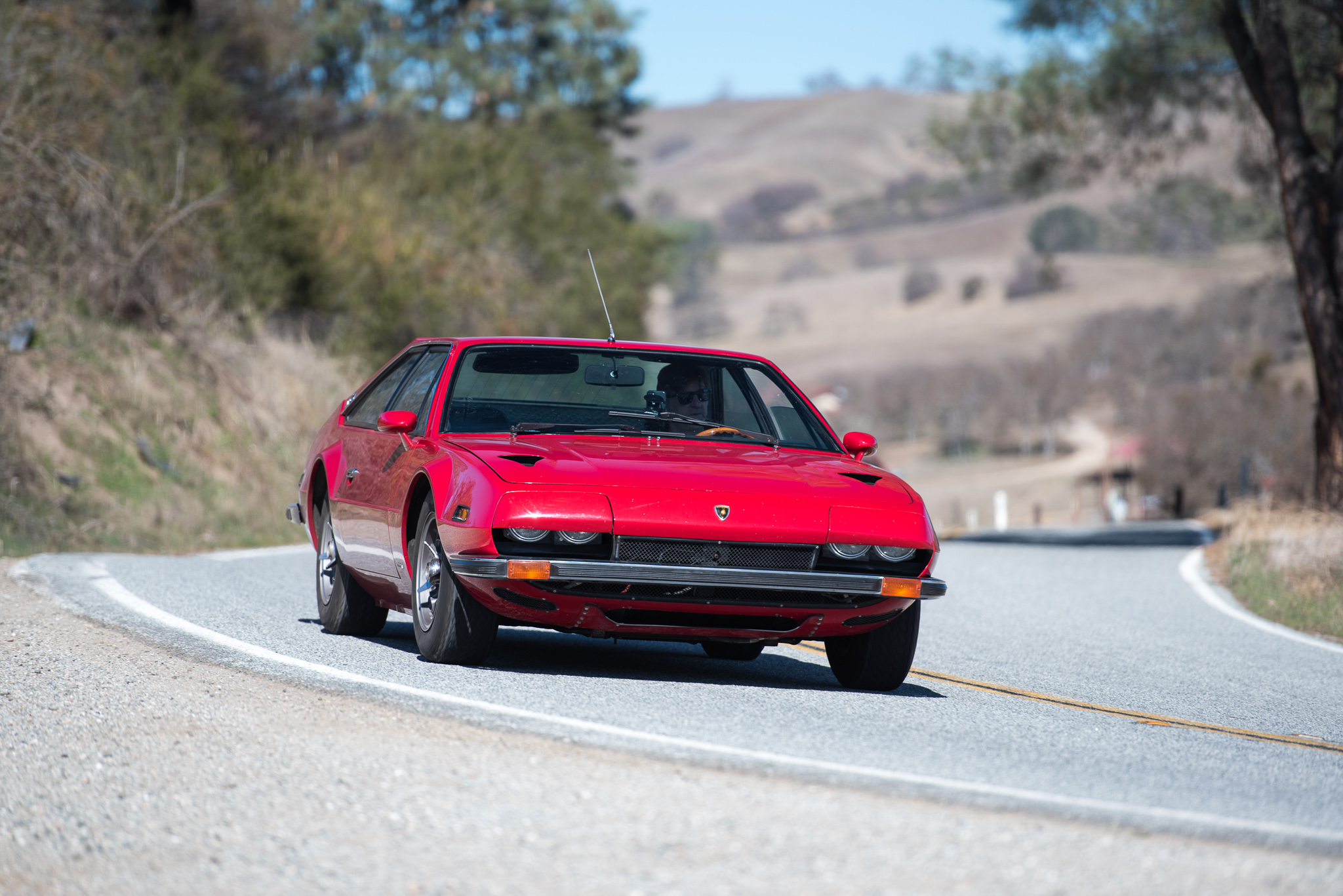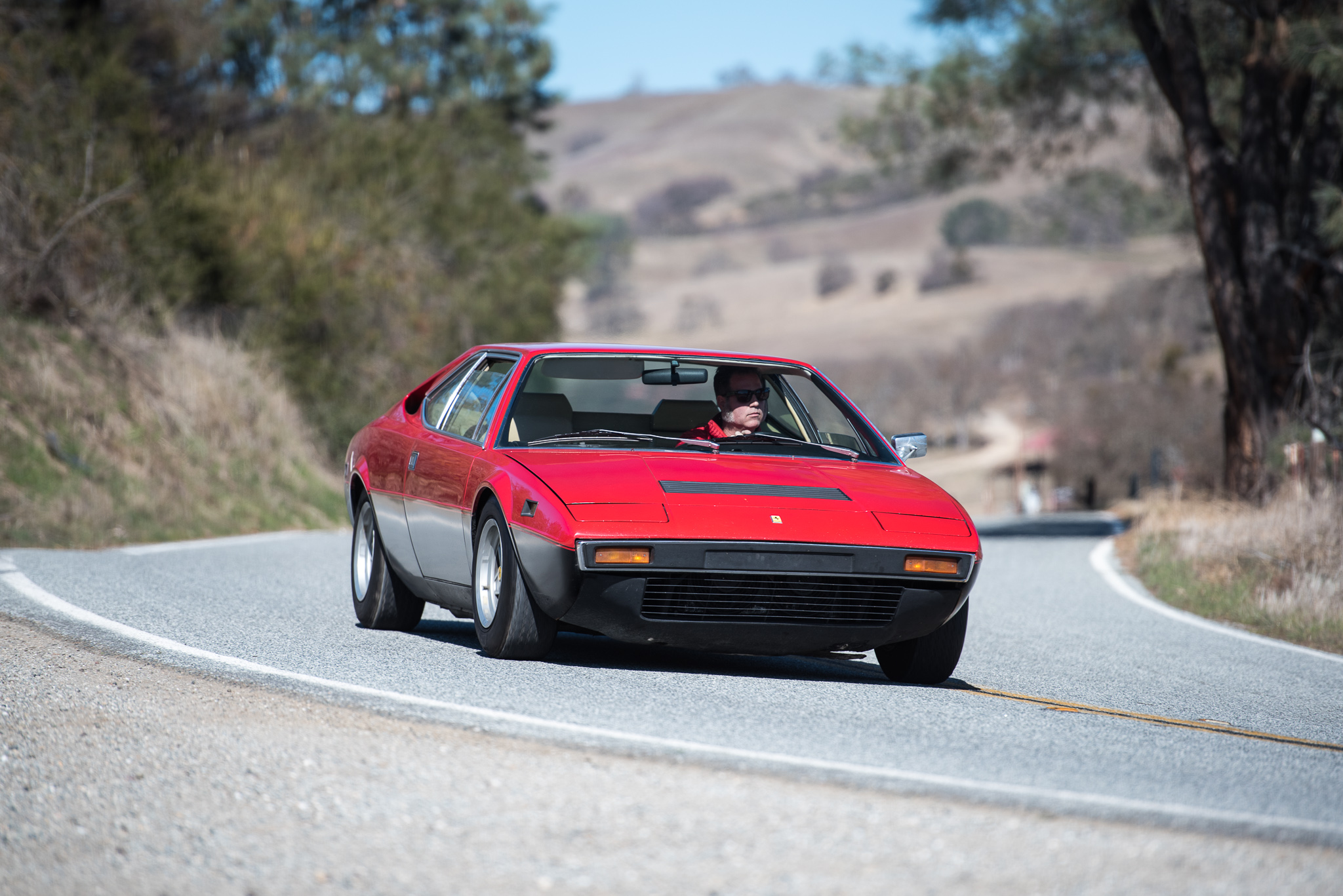 It's one of the reasons we love motorsports, isn't it? The sights and sounds of watching cars fly by at speed.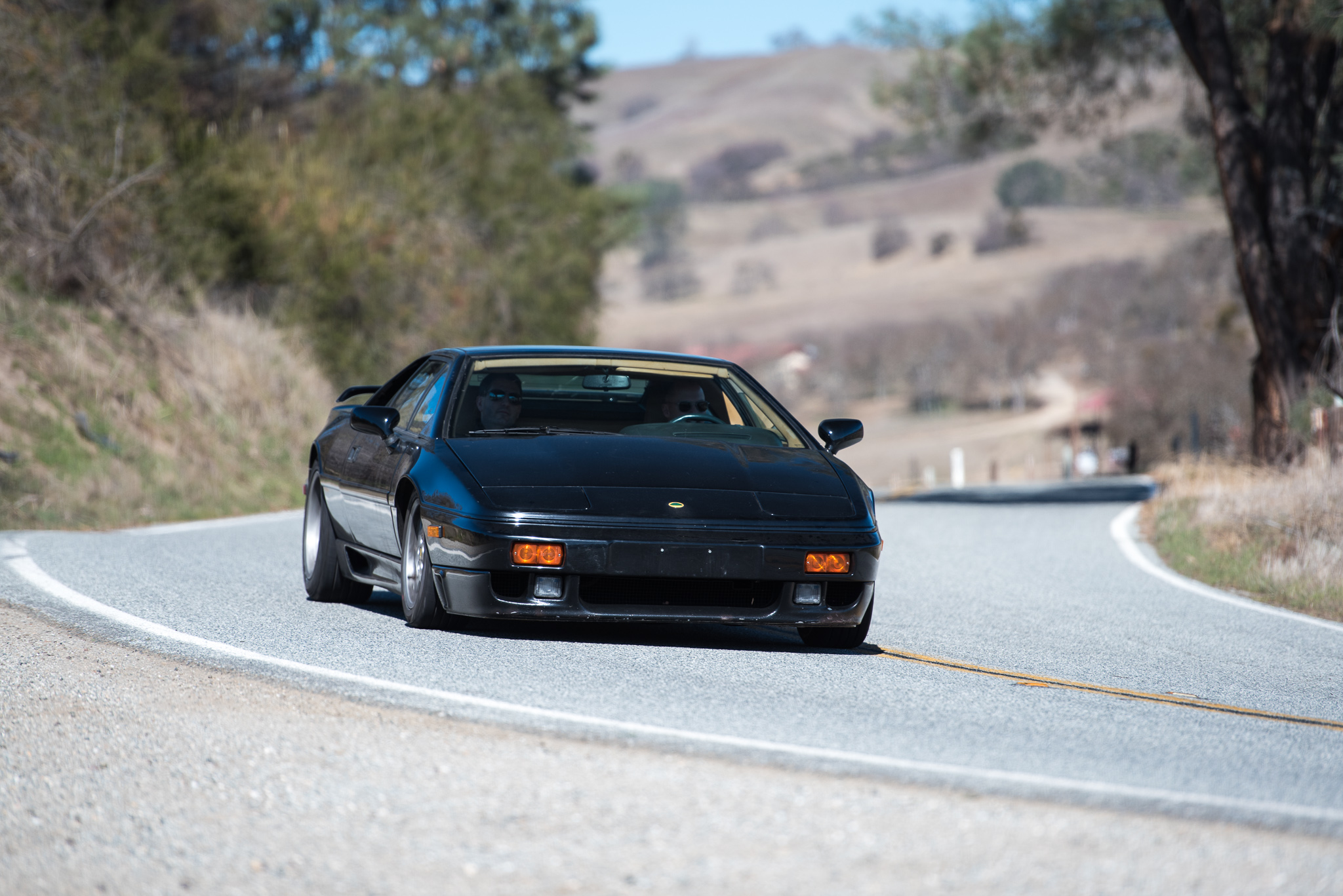 Sharkwerks was another one of the main rally sponsors. Last year they brought the Sharkwerks halo car, developed with Magnus Walker: the tri-tone White/Orange/Grey Porsche 911 GT2. But this year? They brought three iconic mid-engine sports cars that are no business, all pleasure.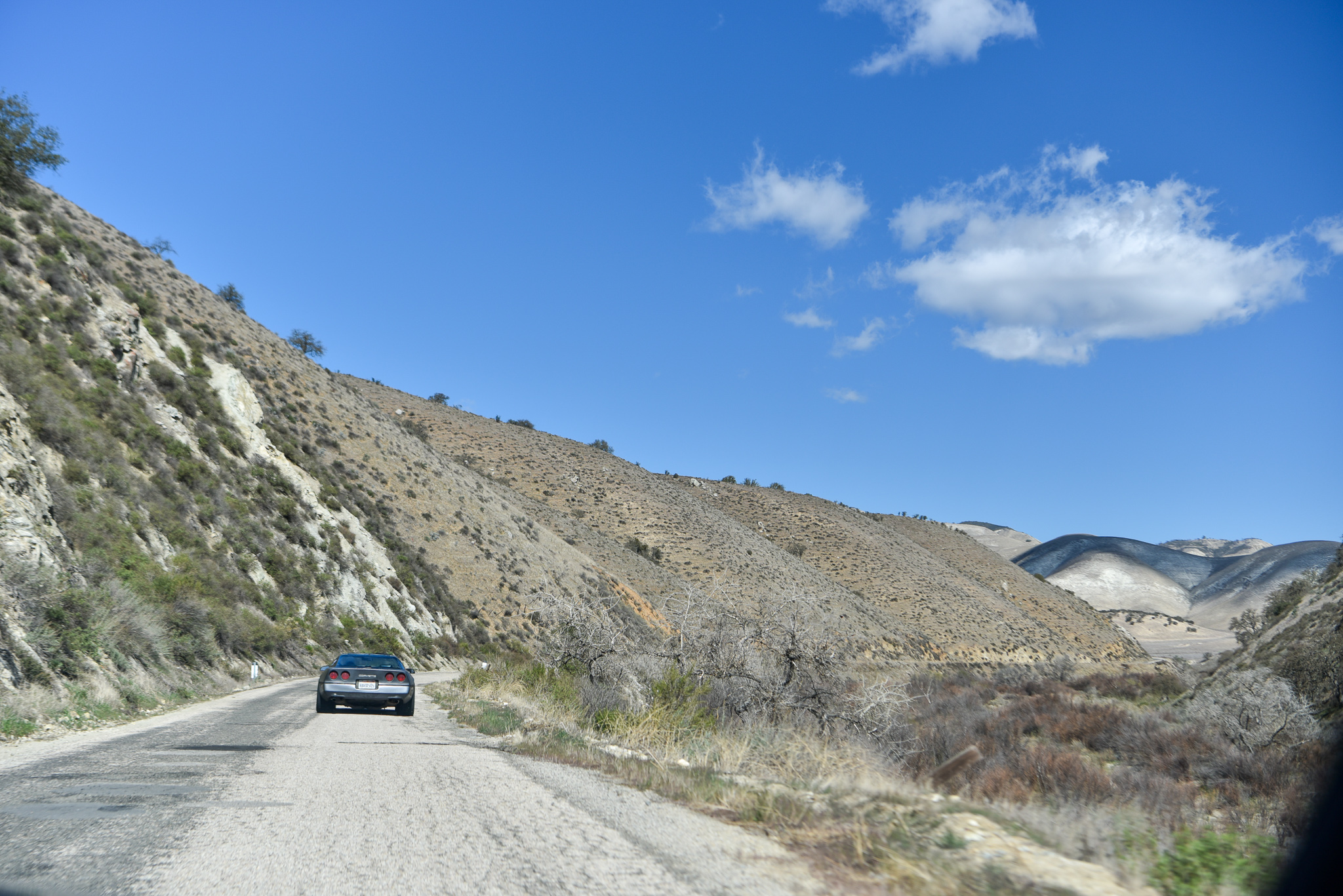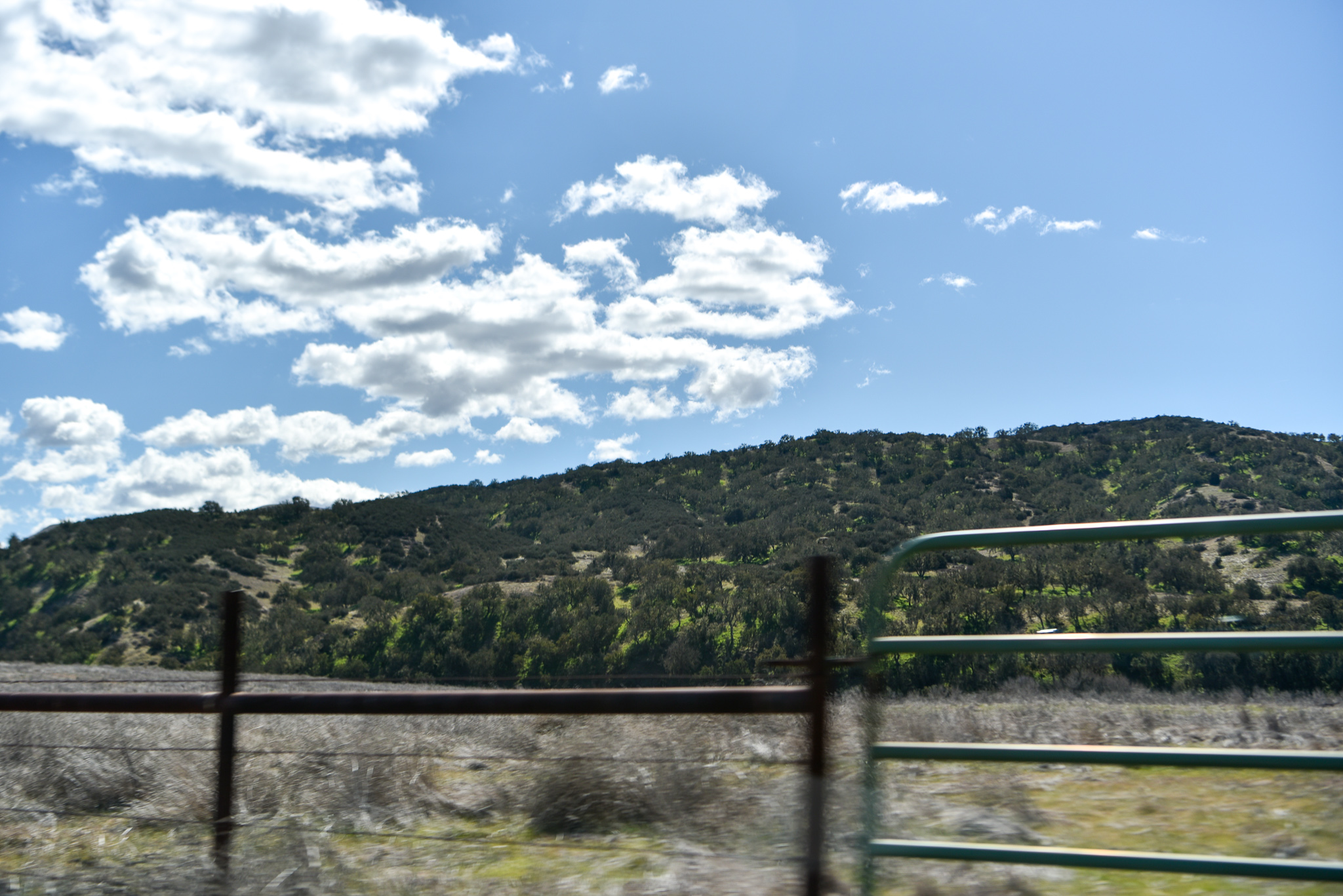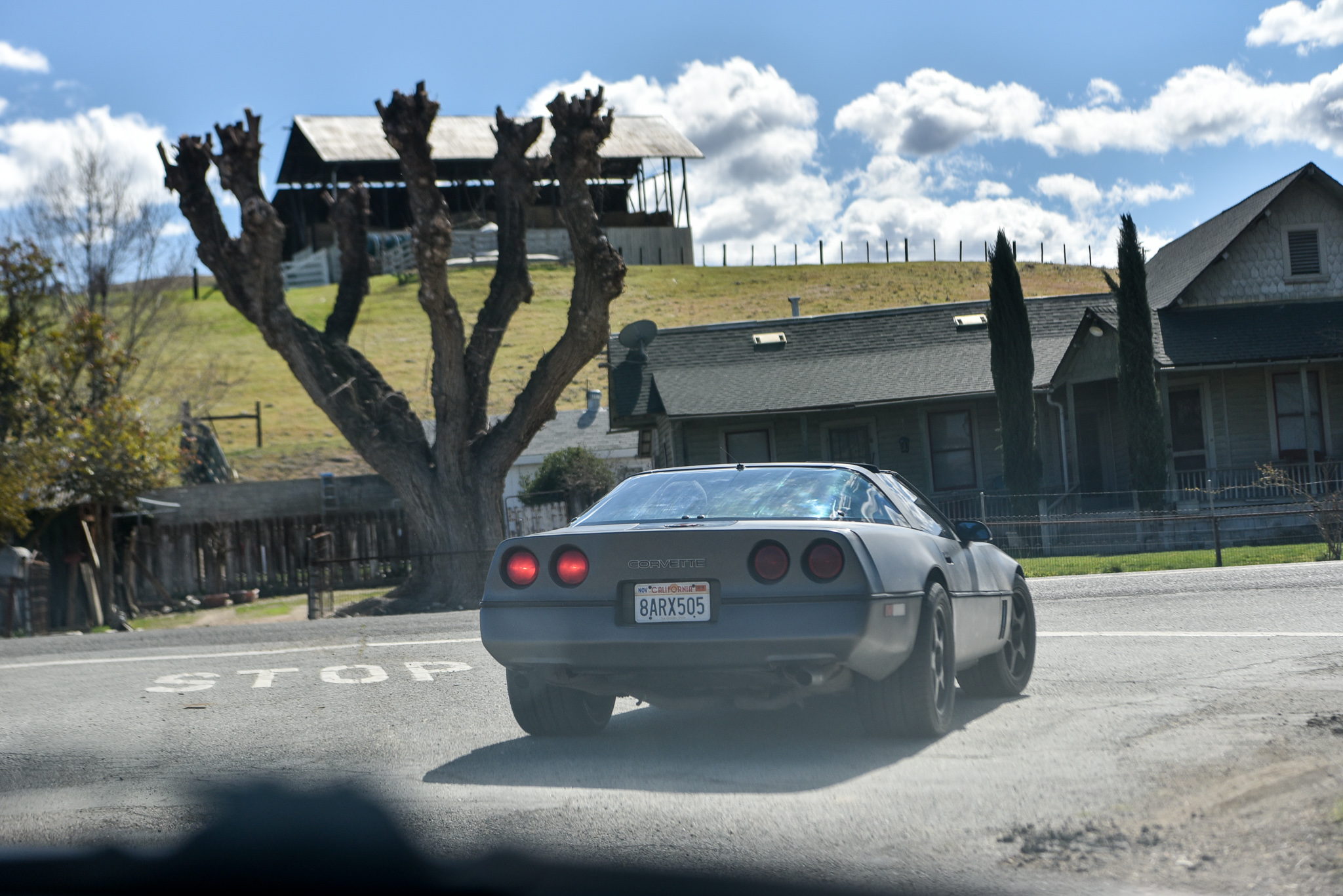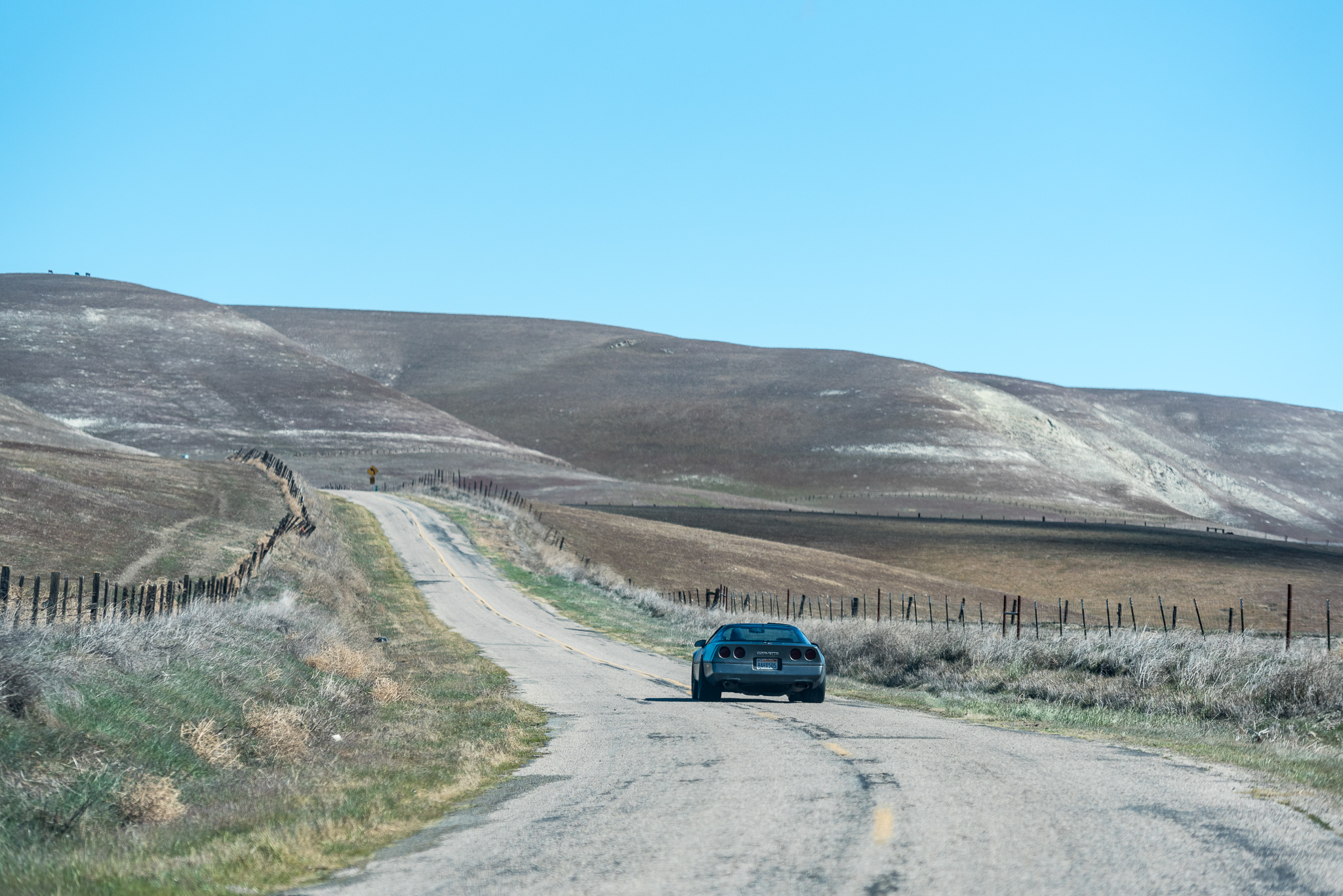 Back on the road, we rolled with the ZRNone, being just as hypnotized by the almost comically oversized rear tires as by the stunning landscape.
It's not just about the twisties; the CRR serves as a great sight-seeing trip through a beautiful state.
Alright, this is it, the middle: of nowhere.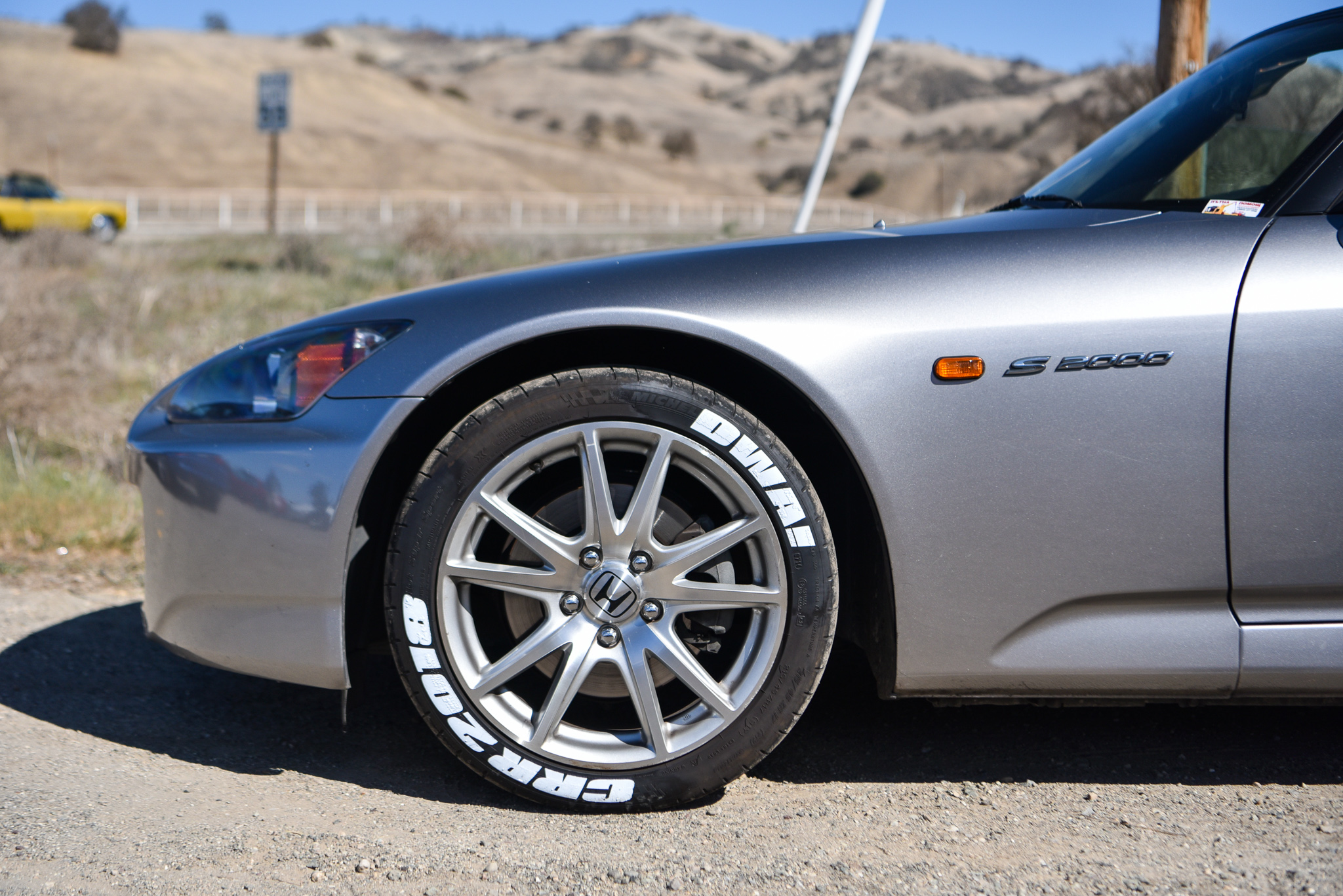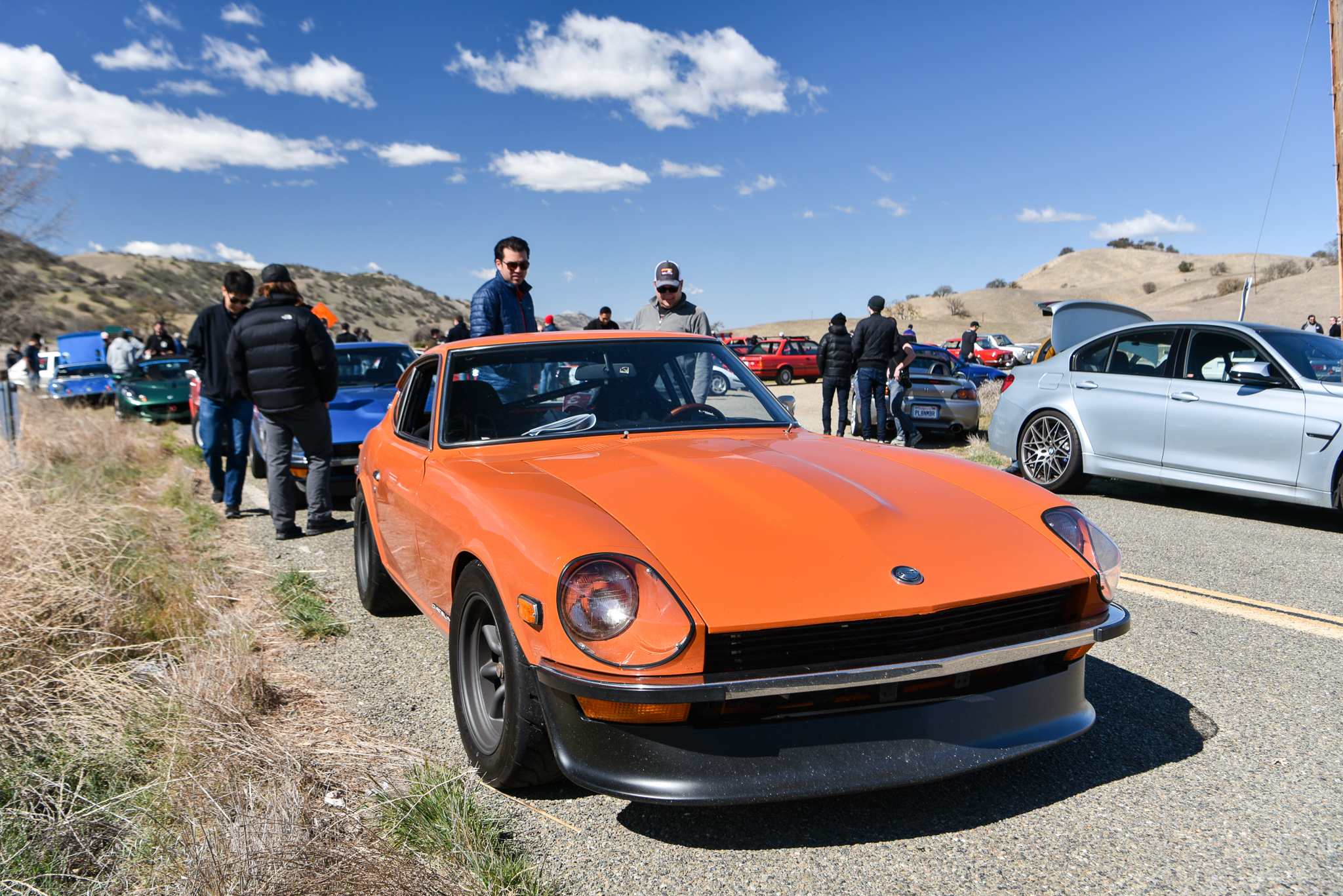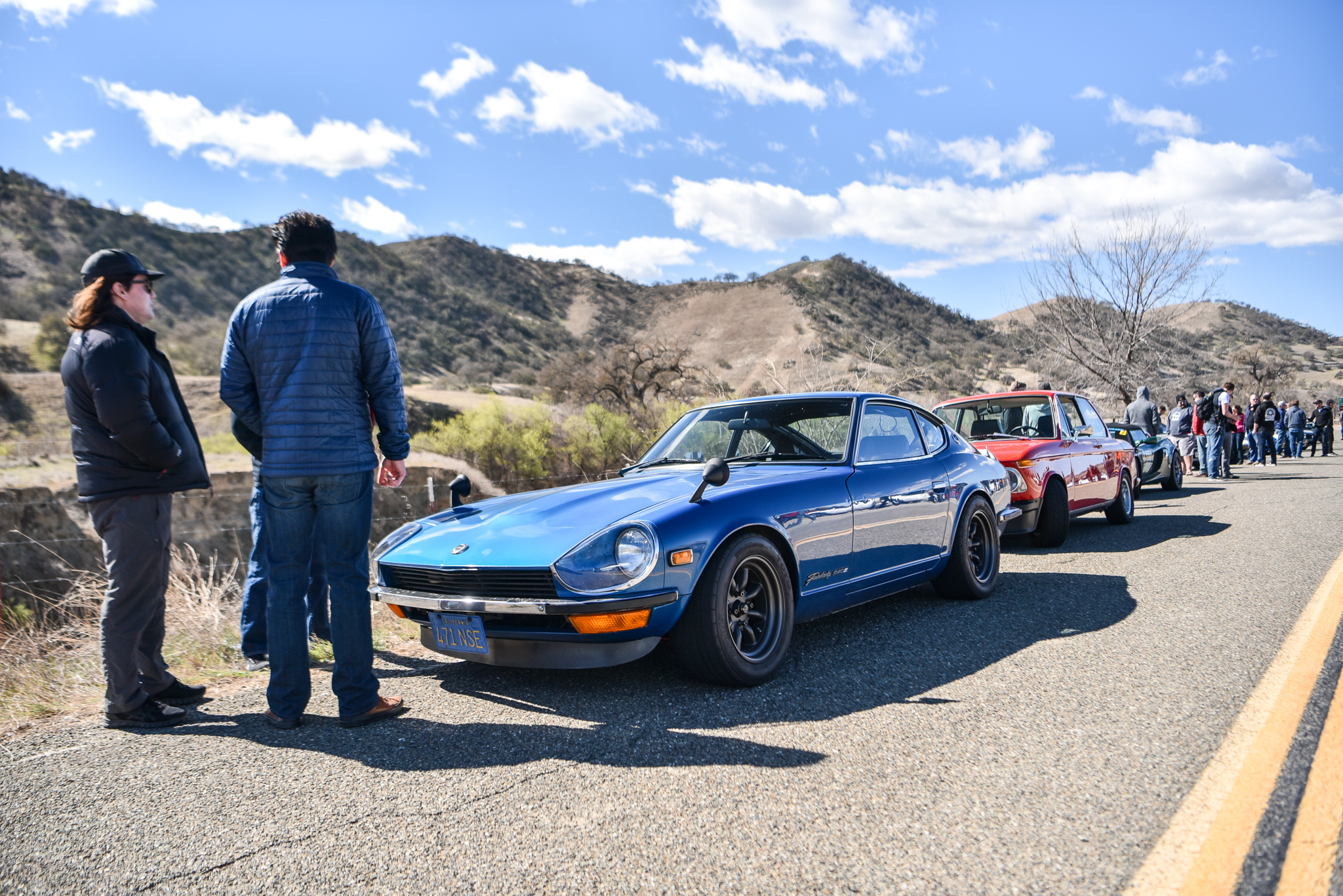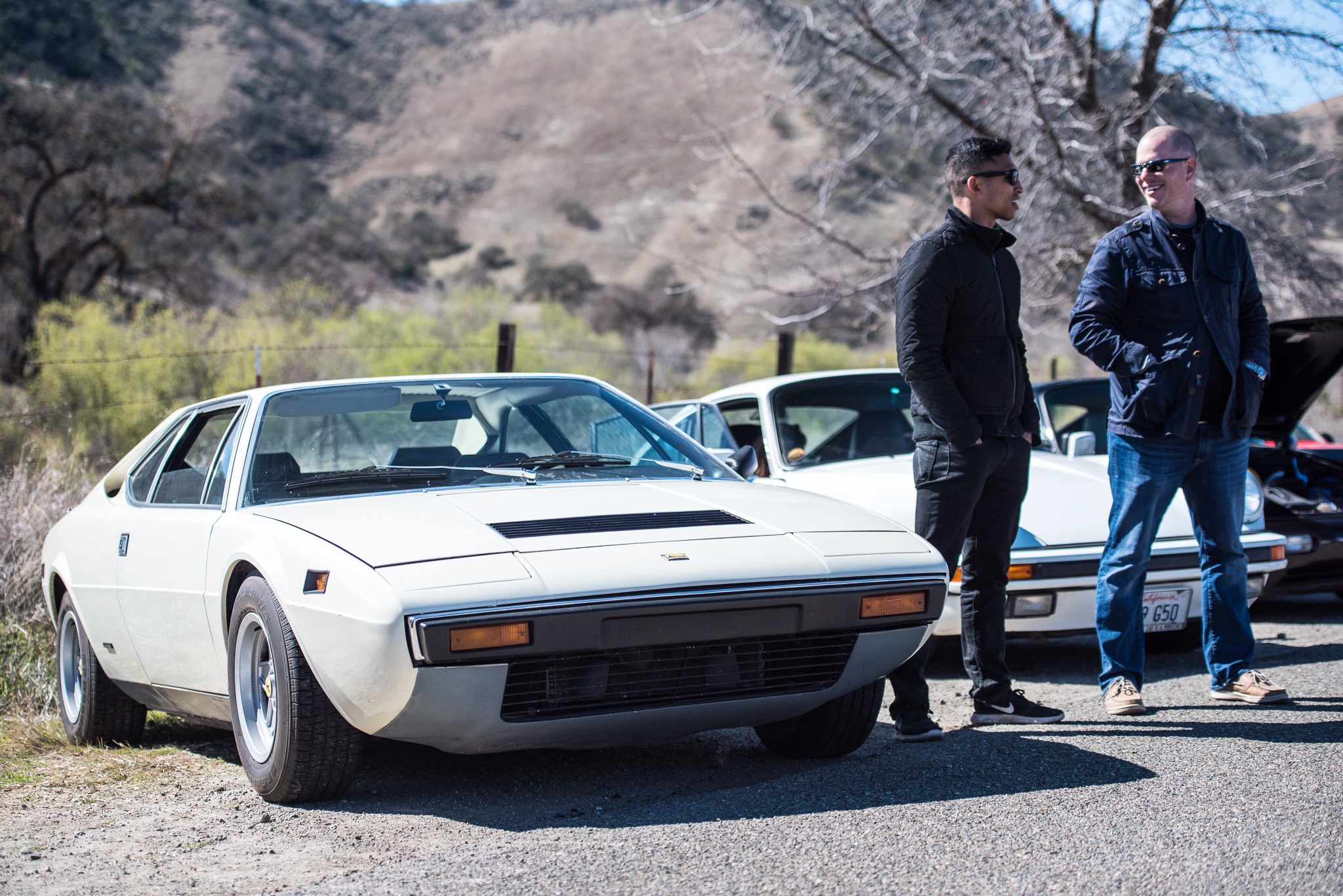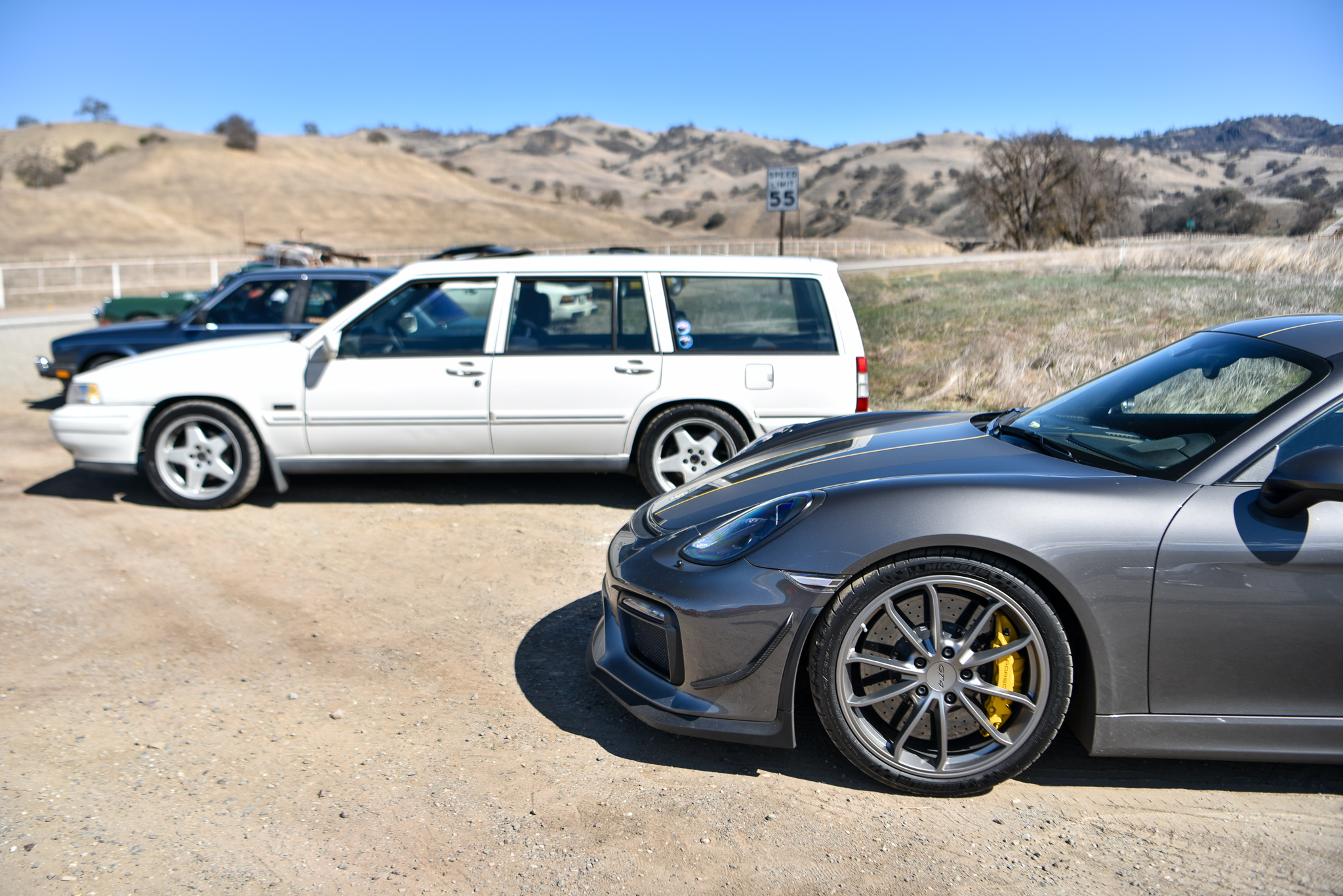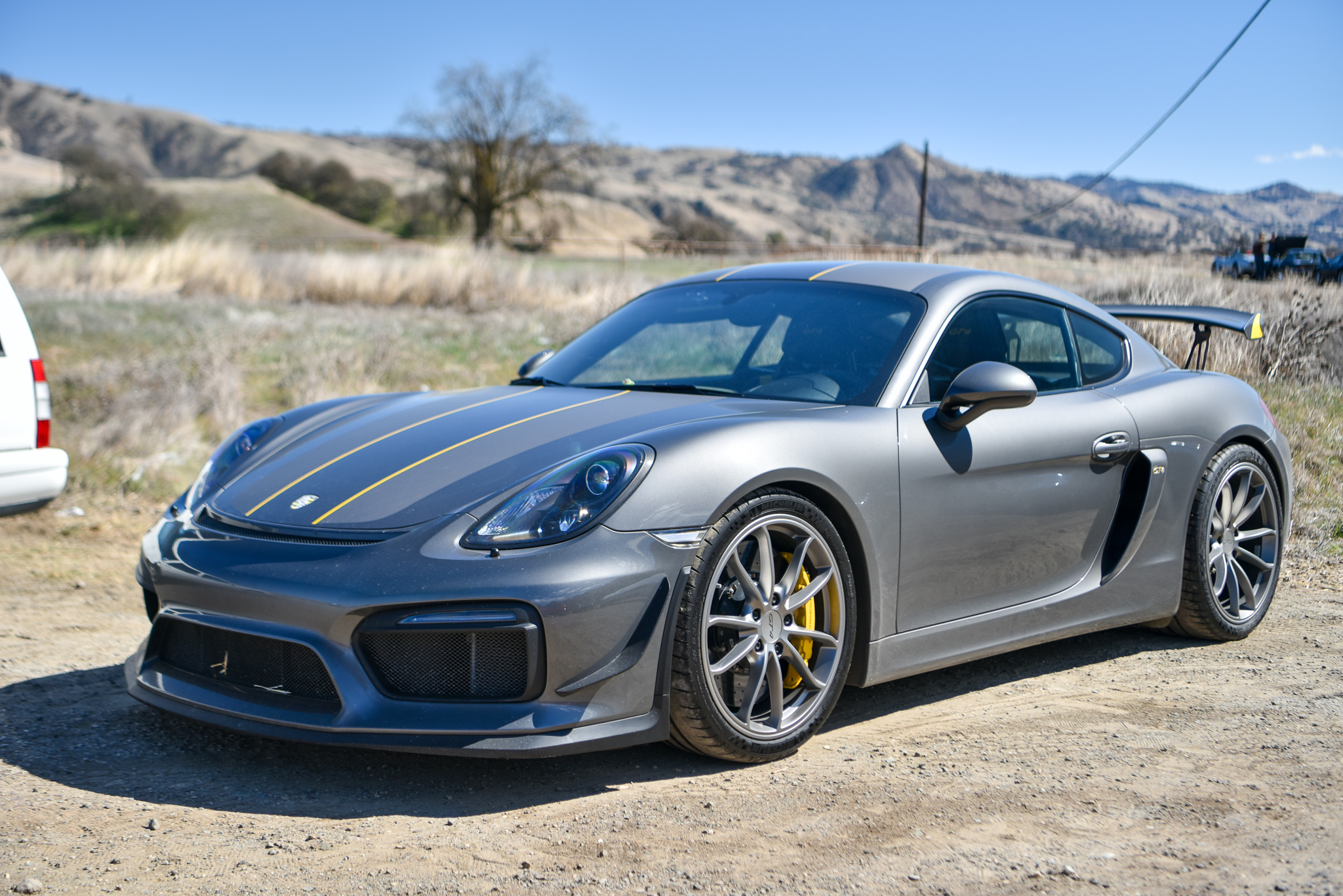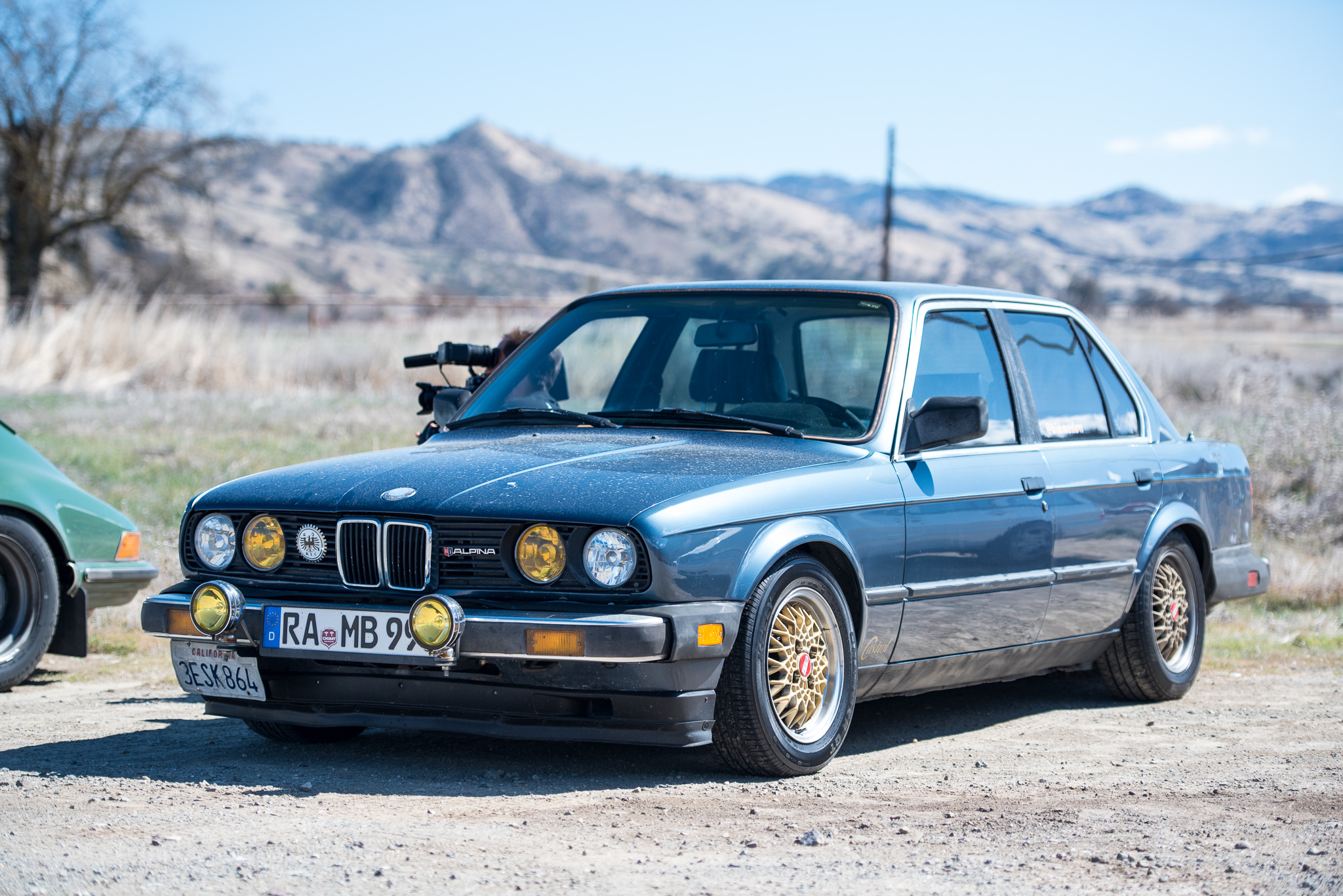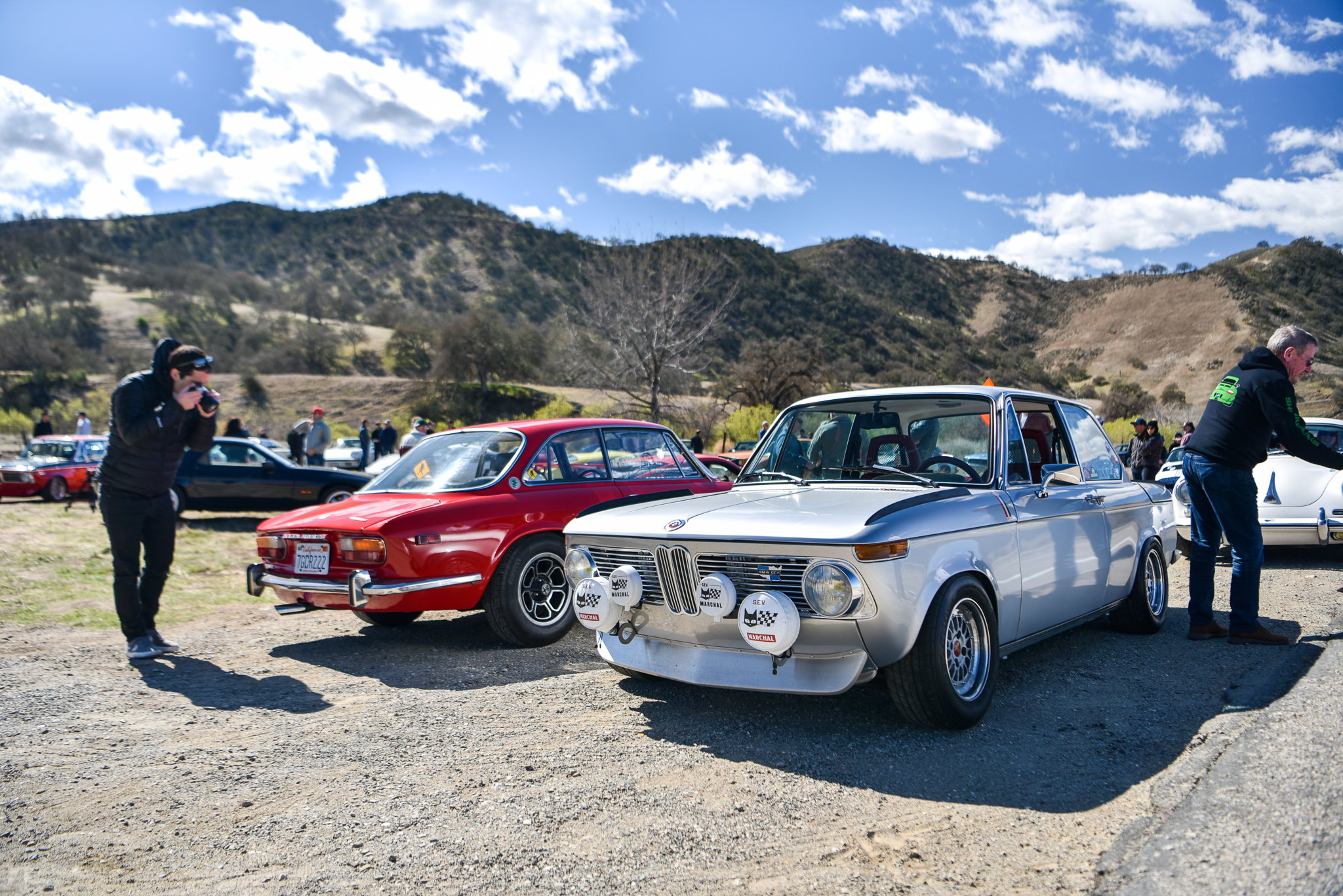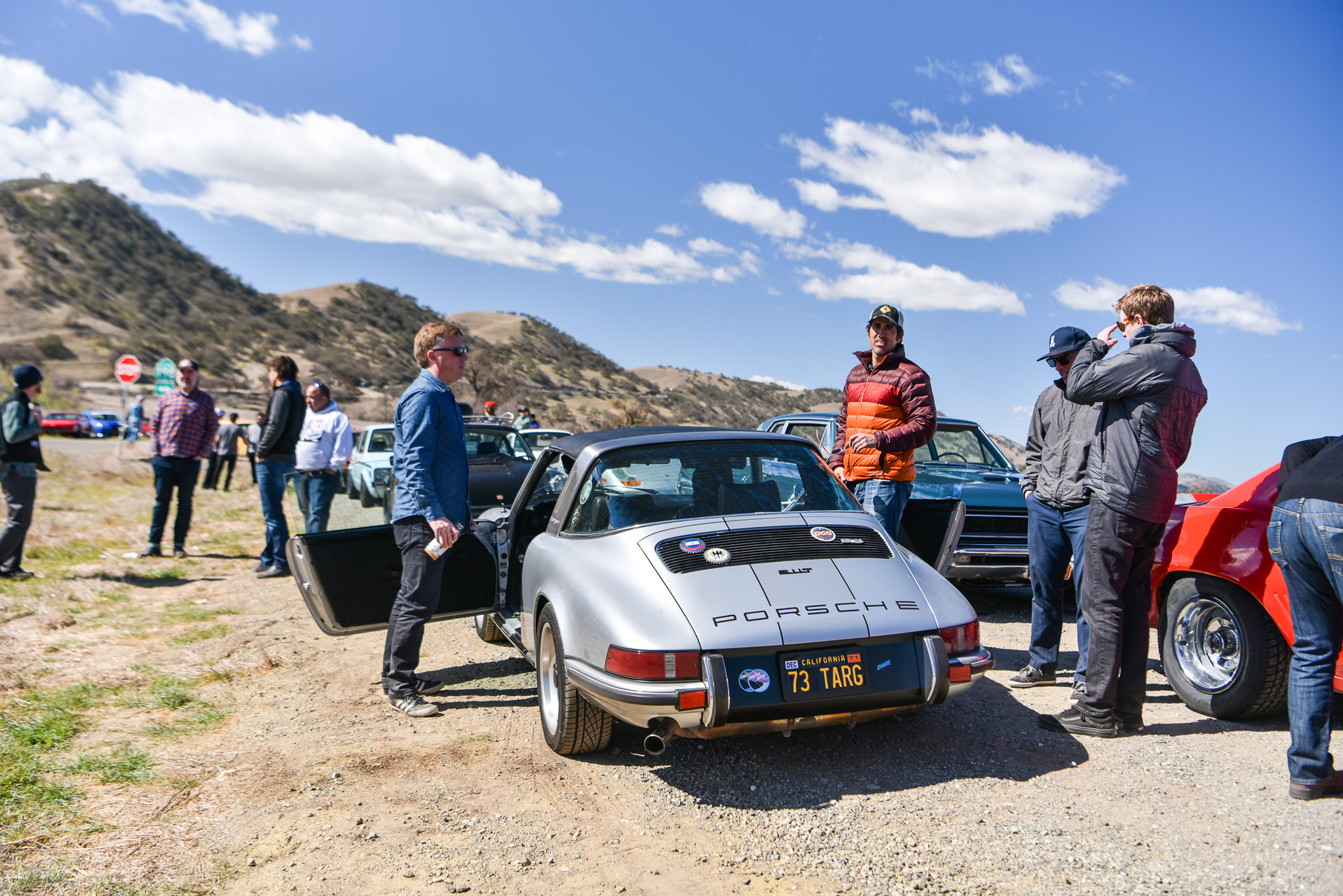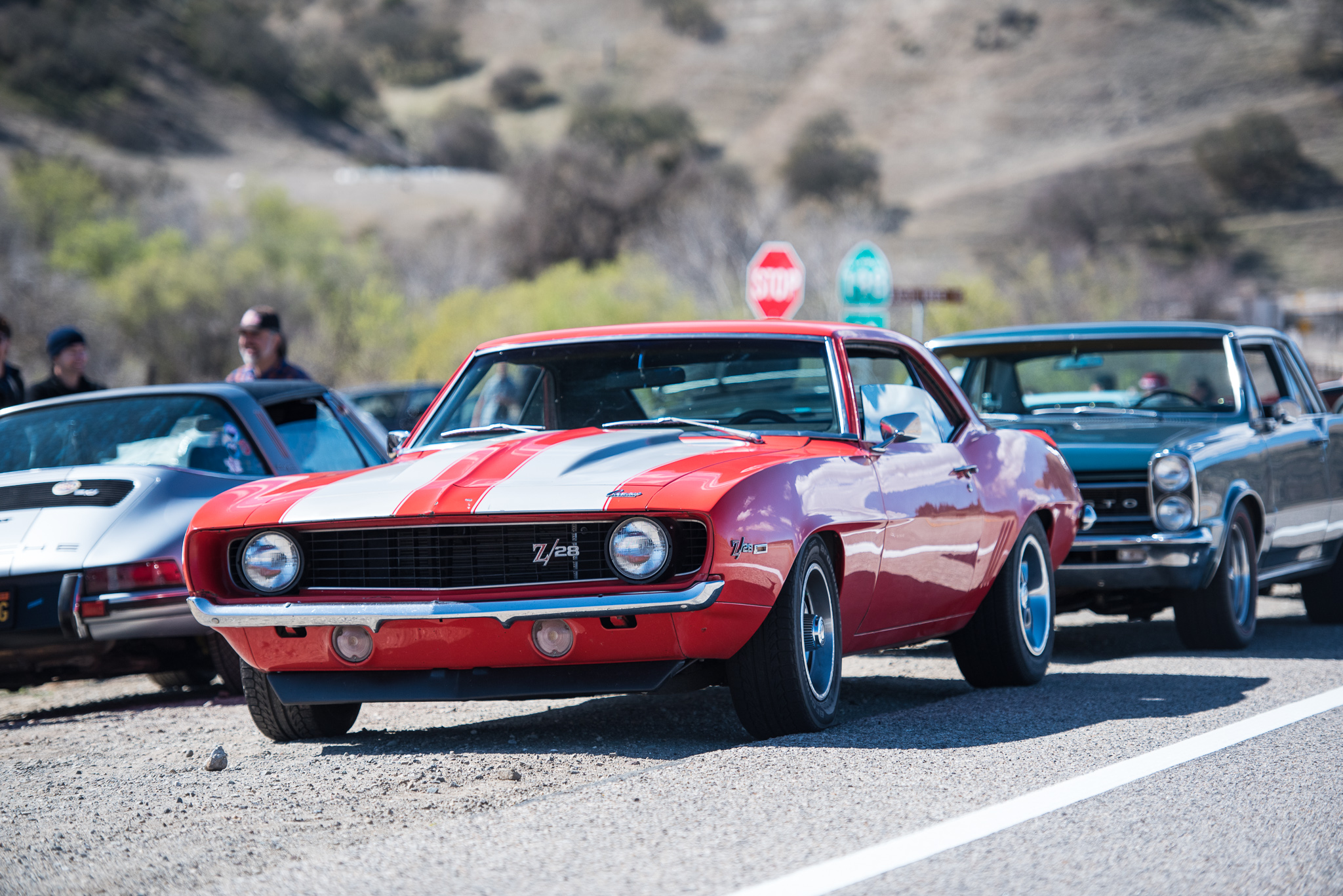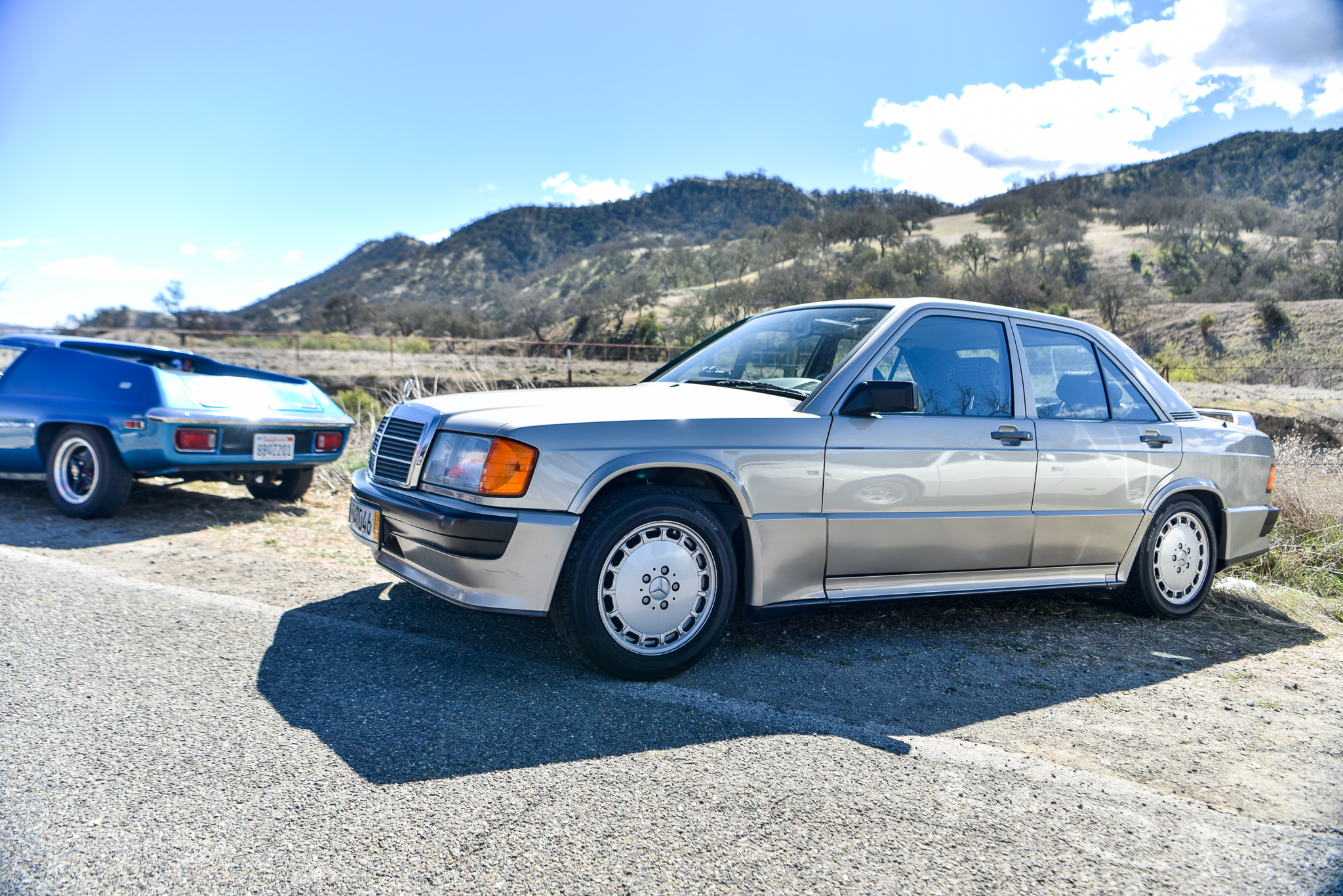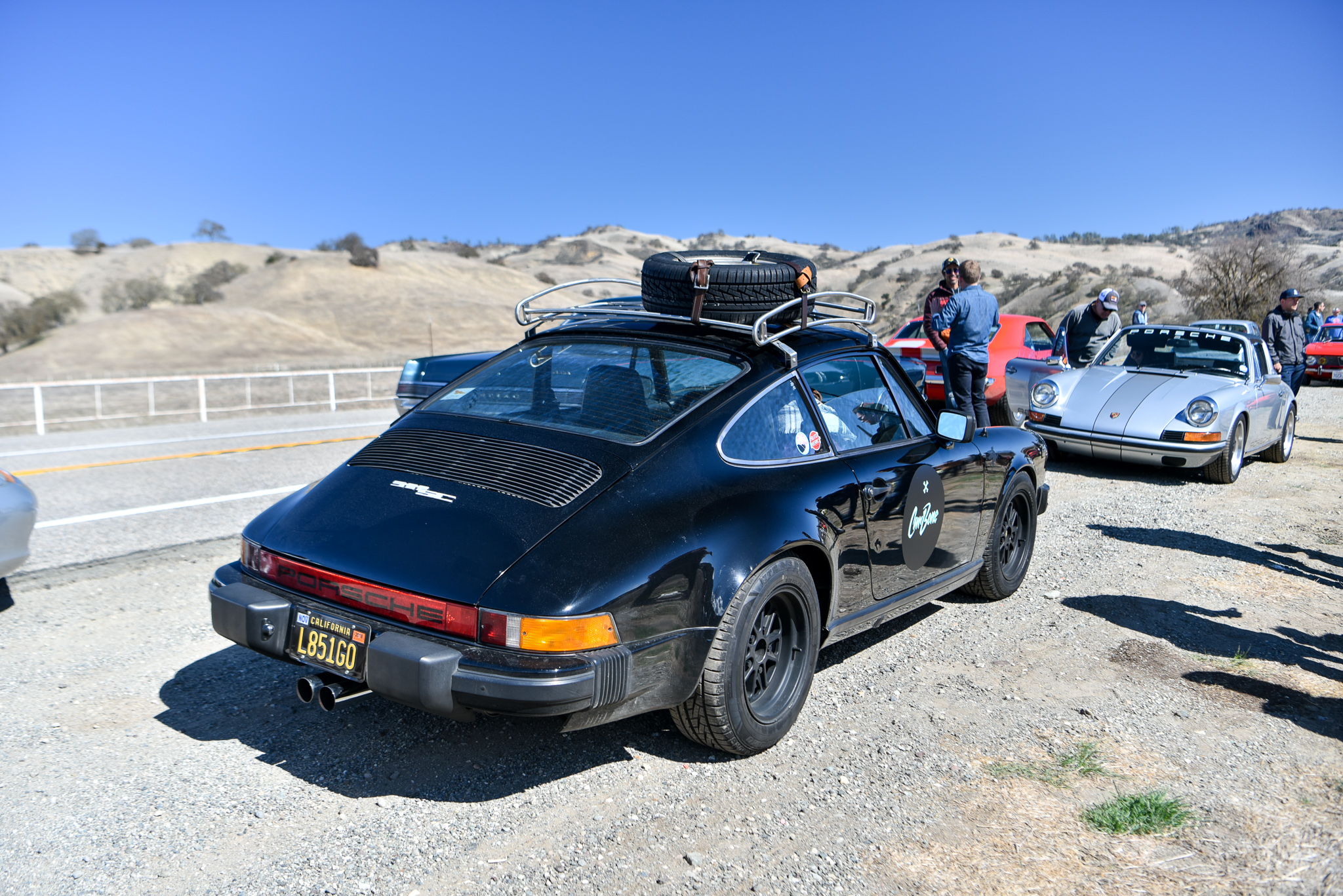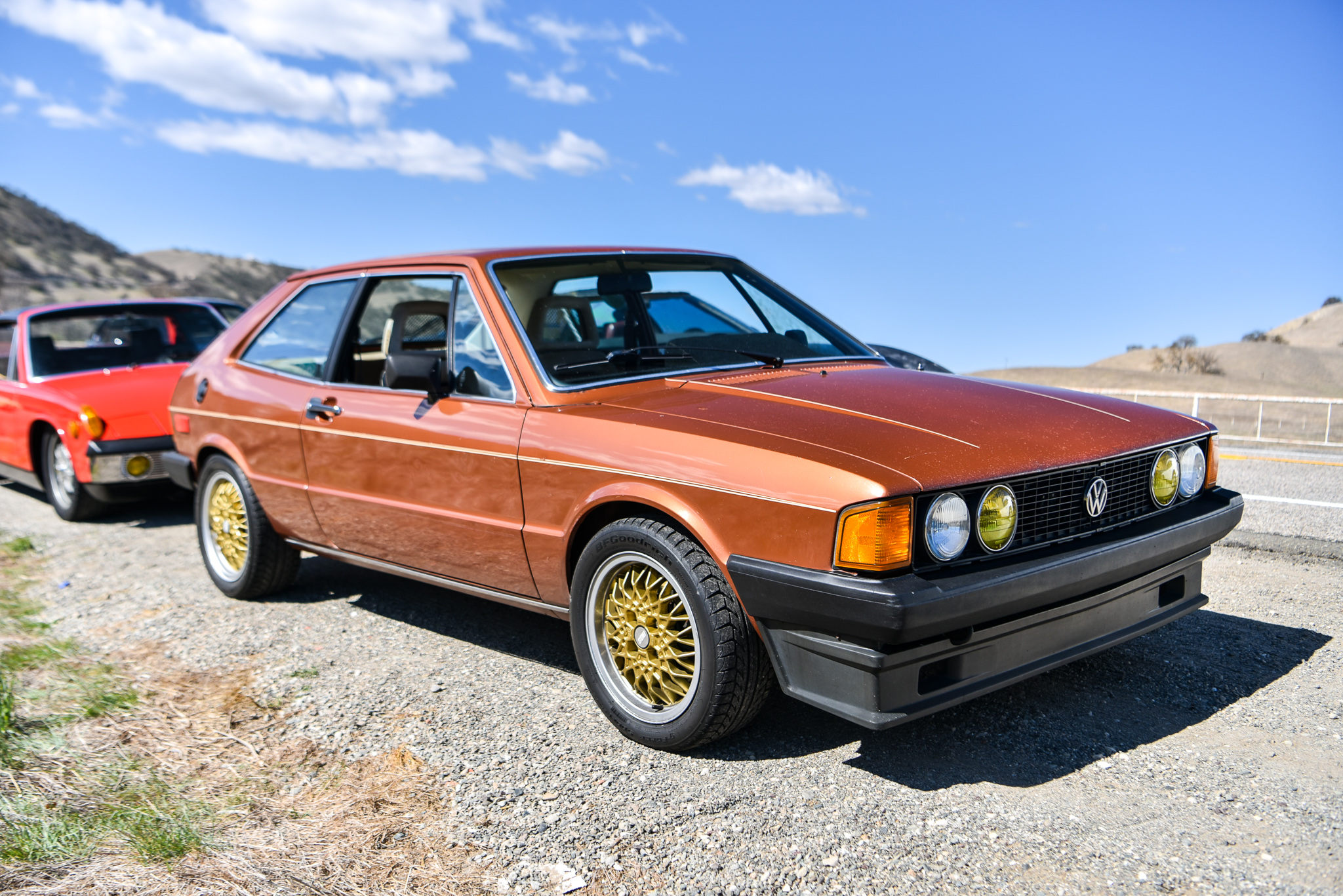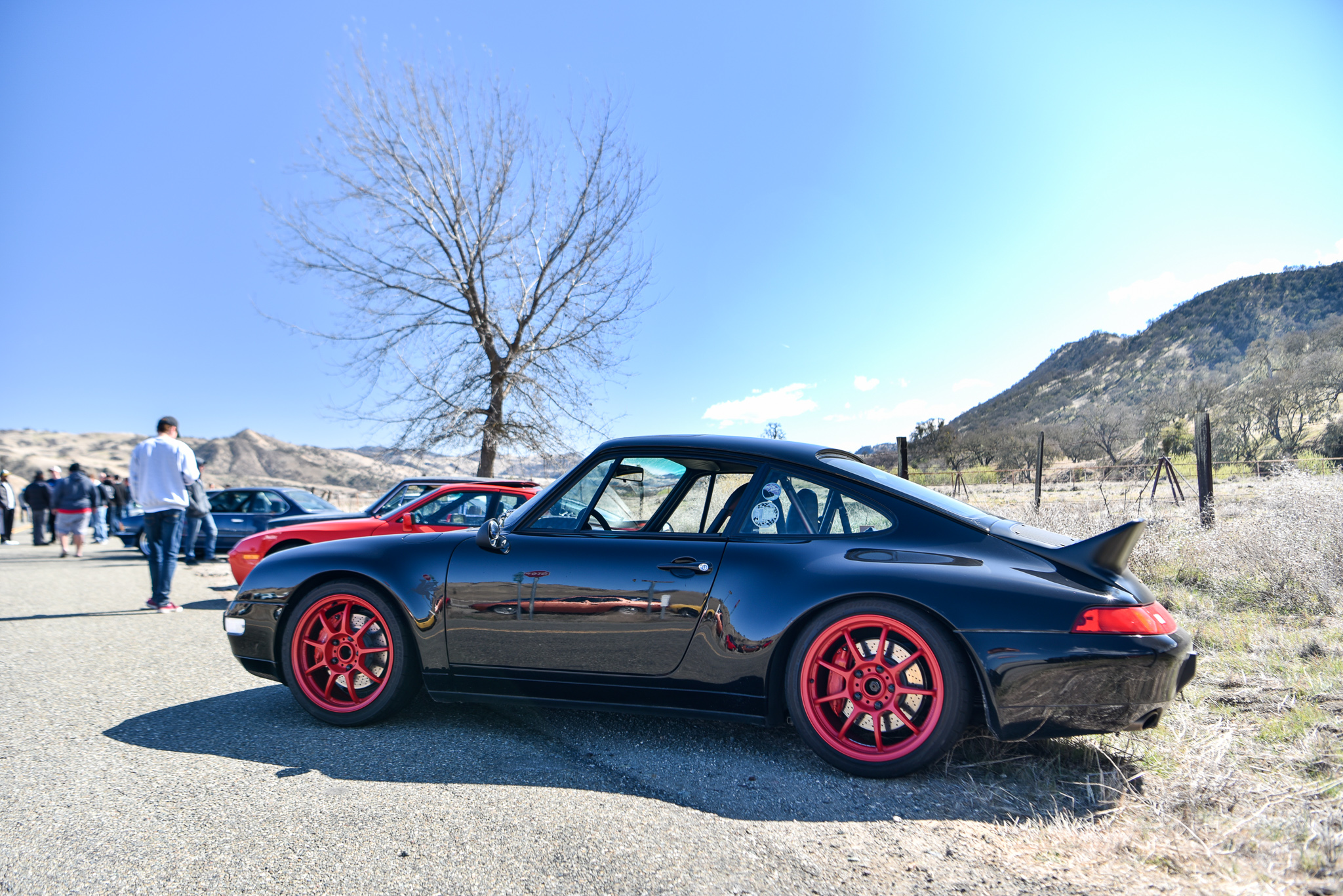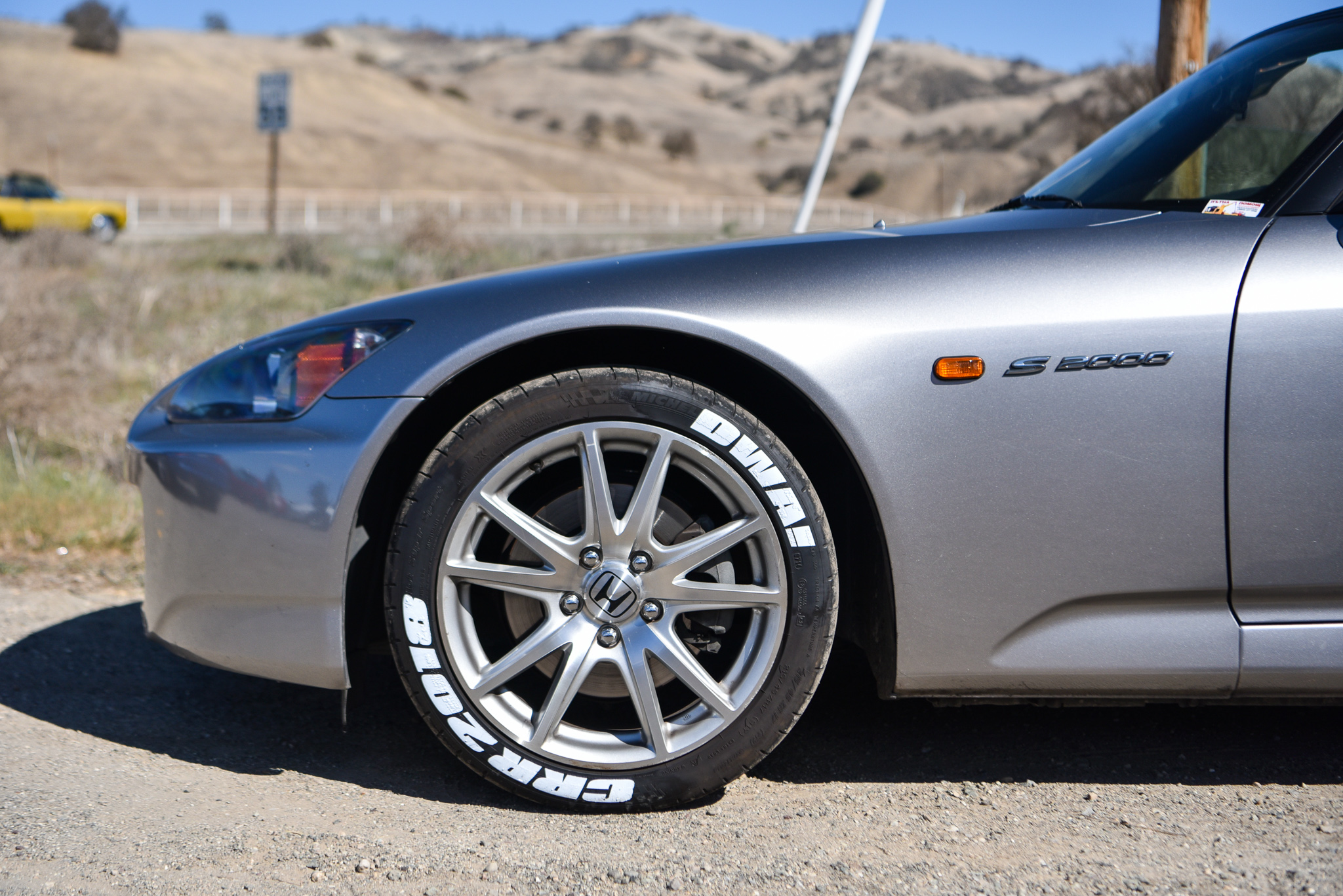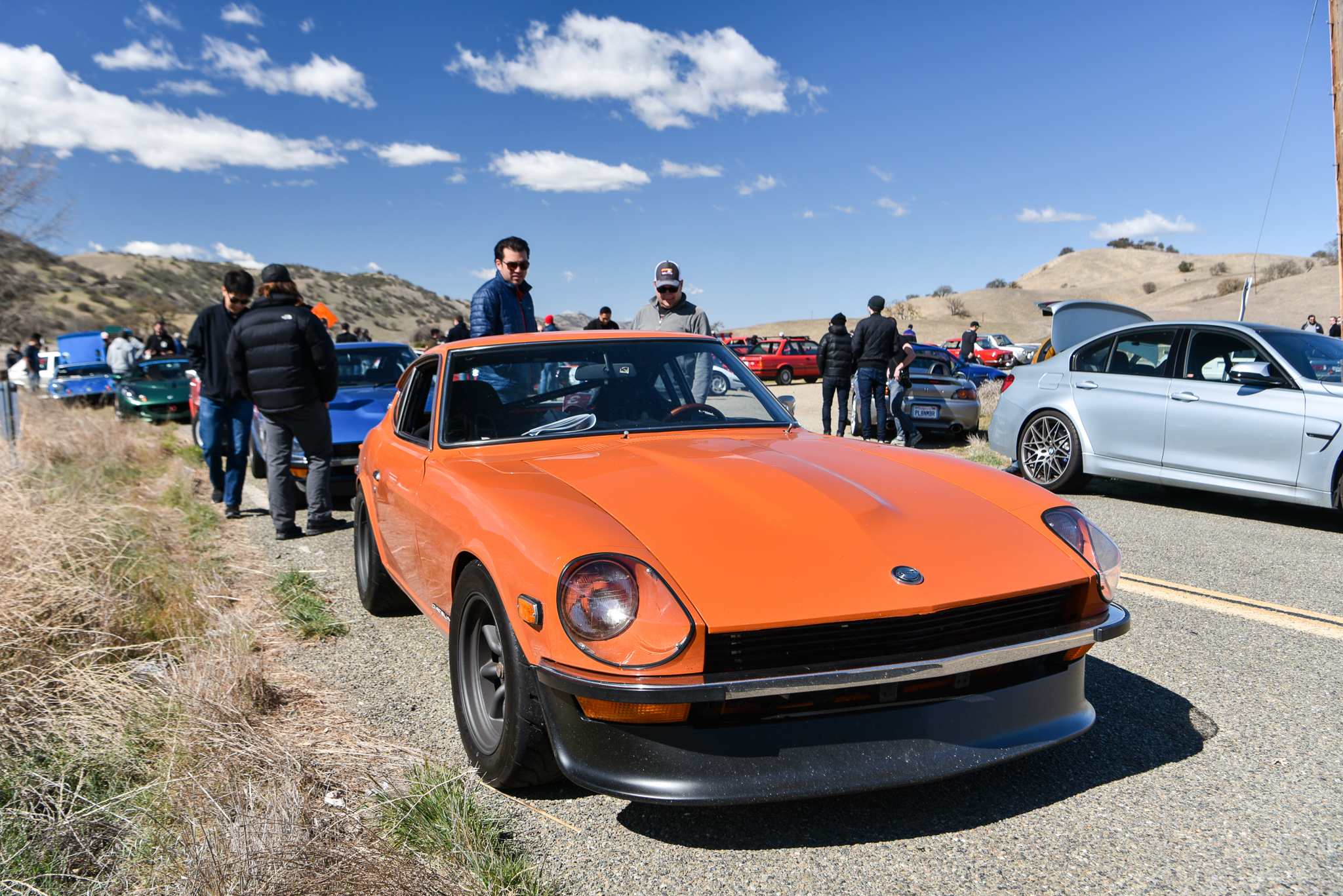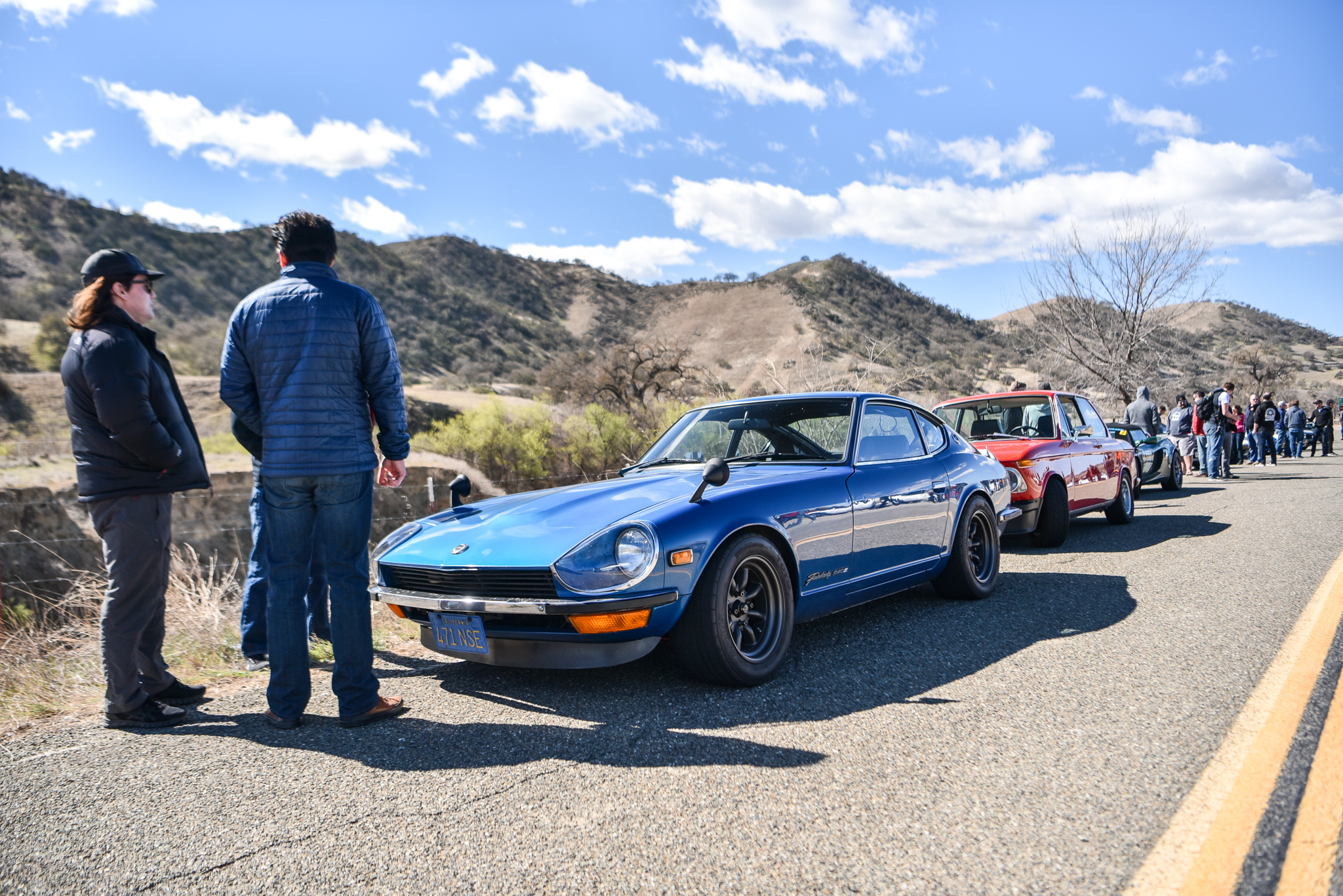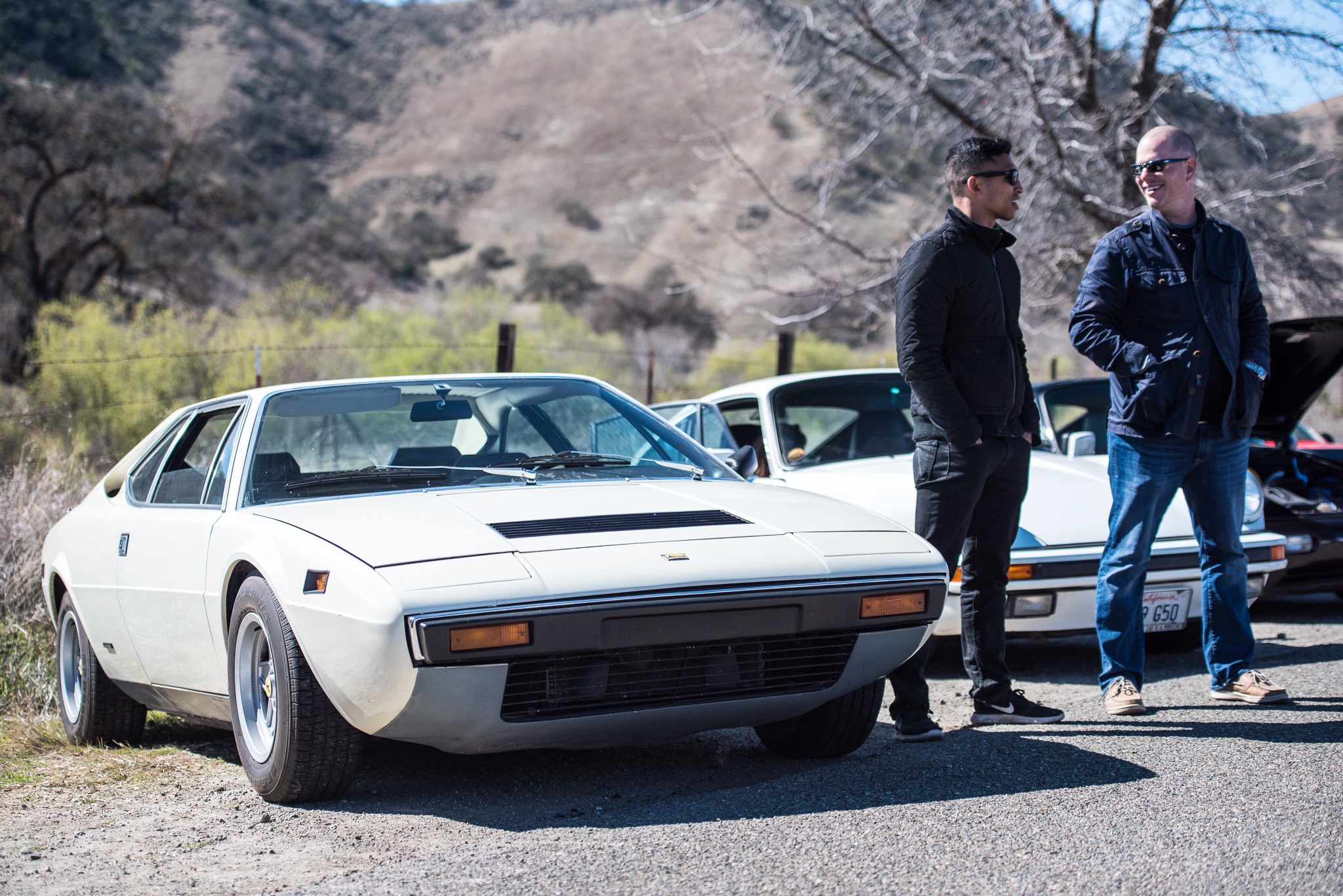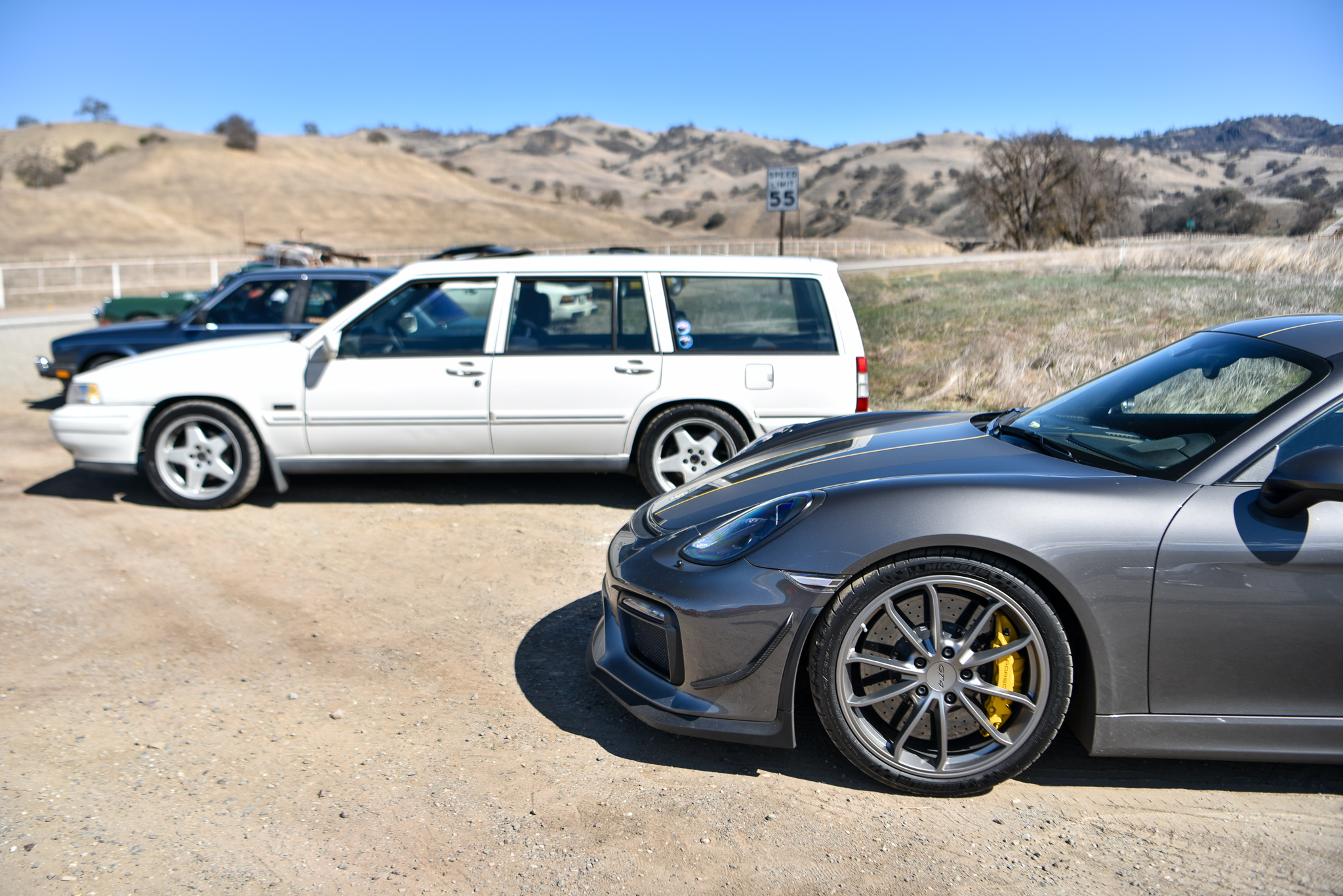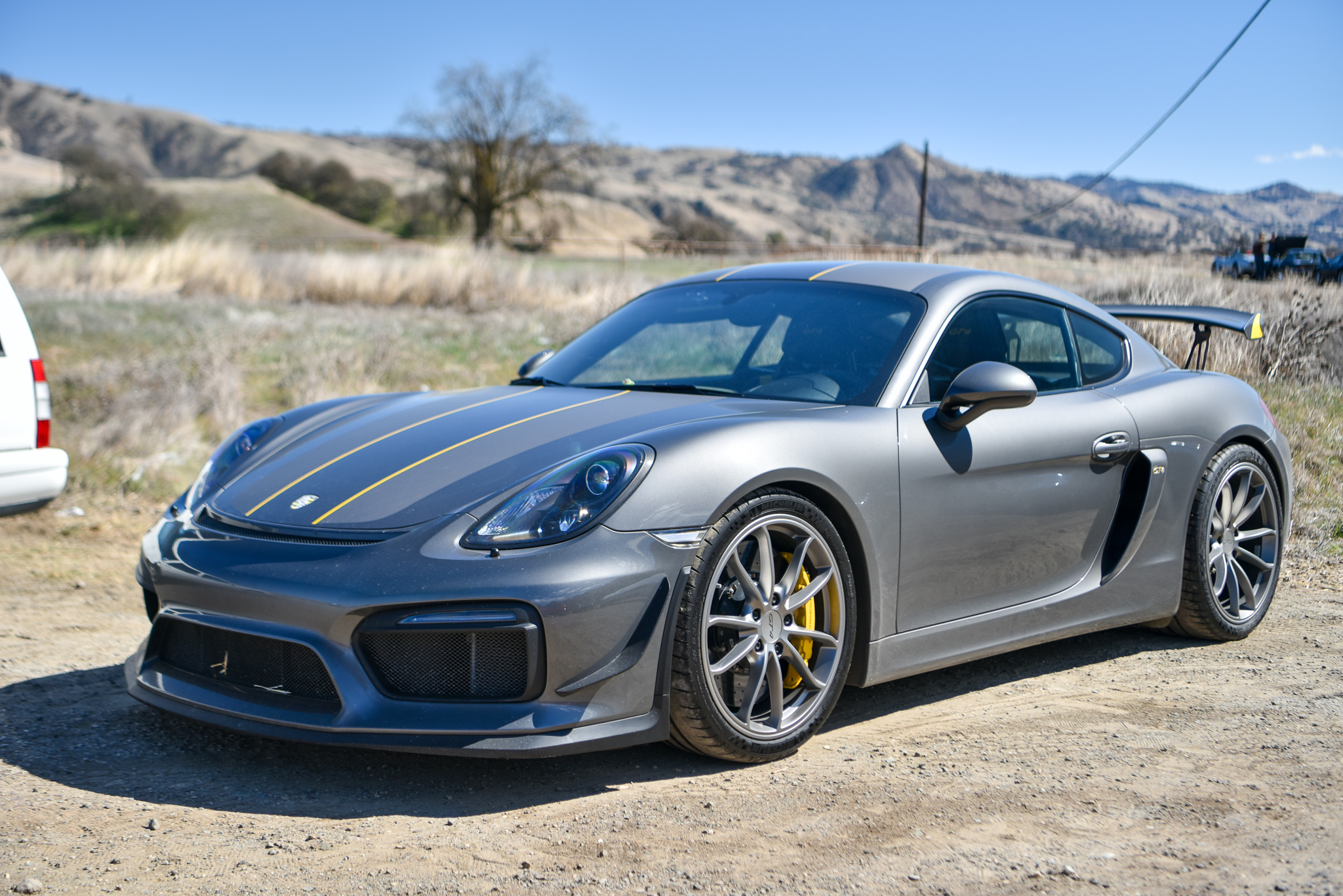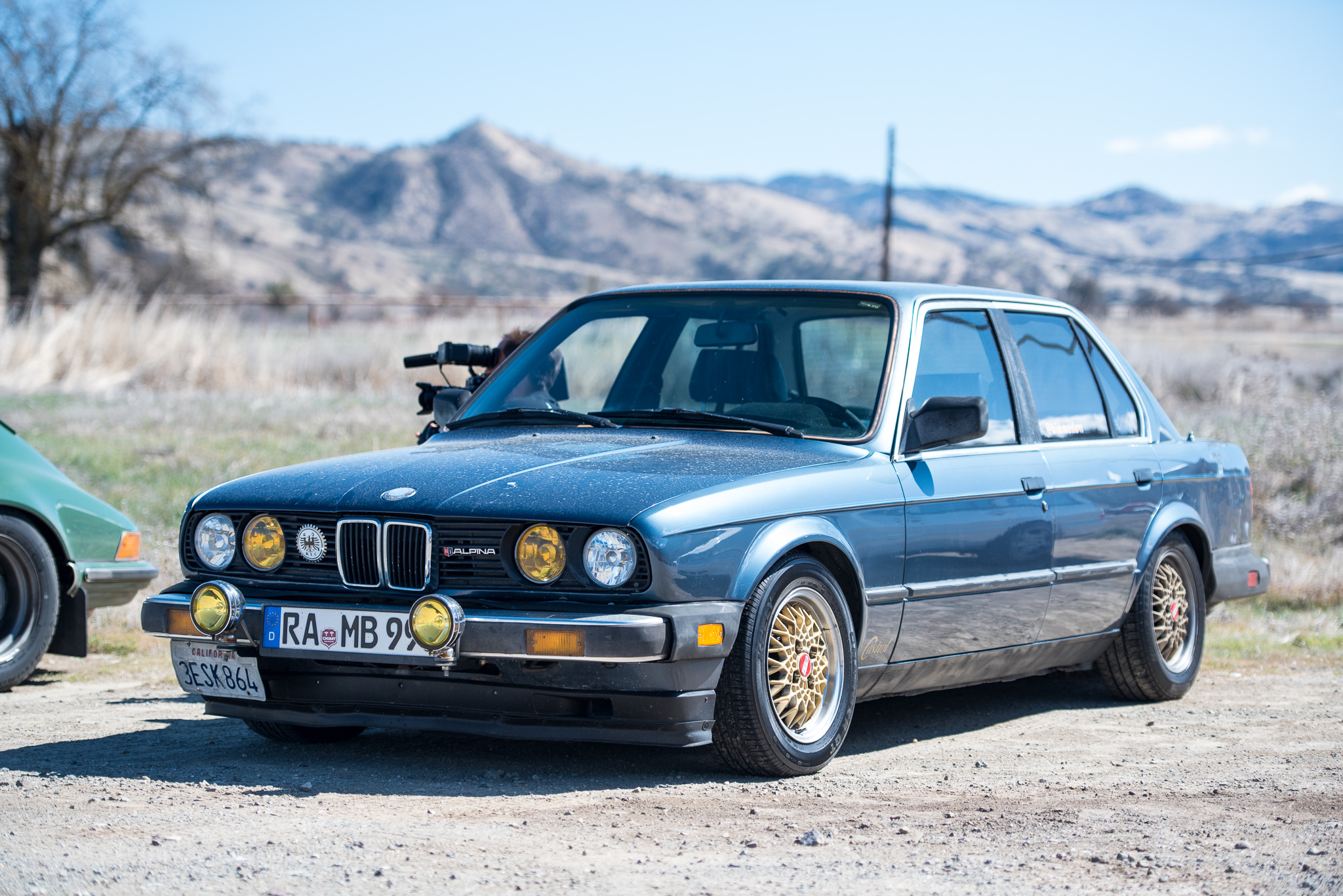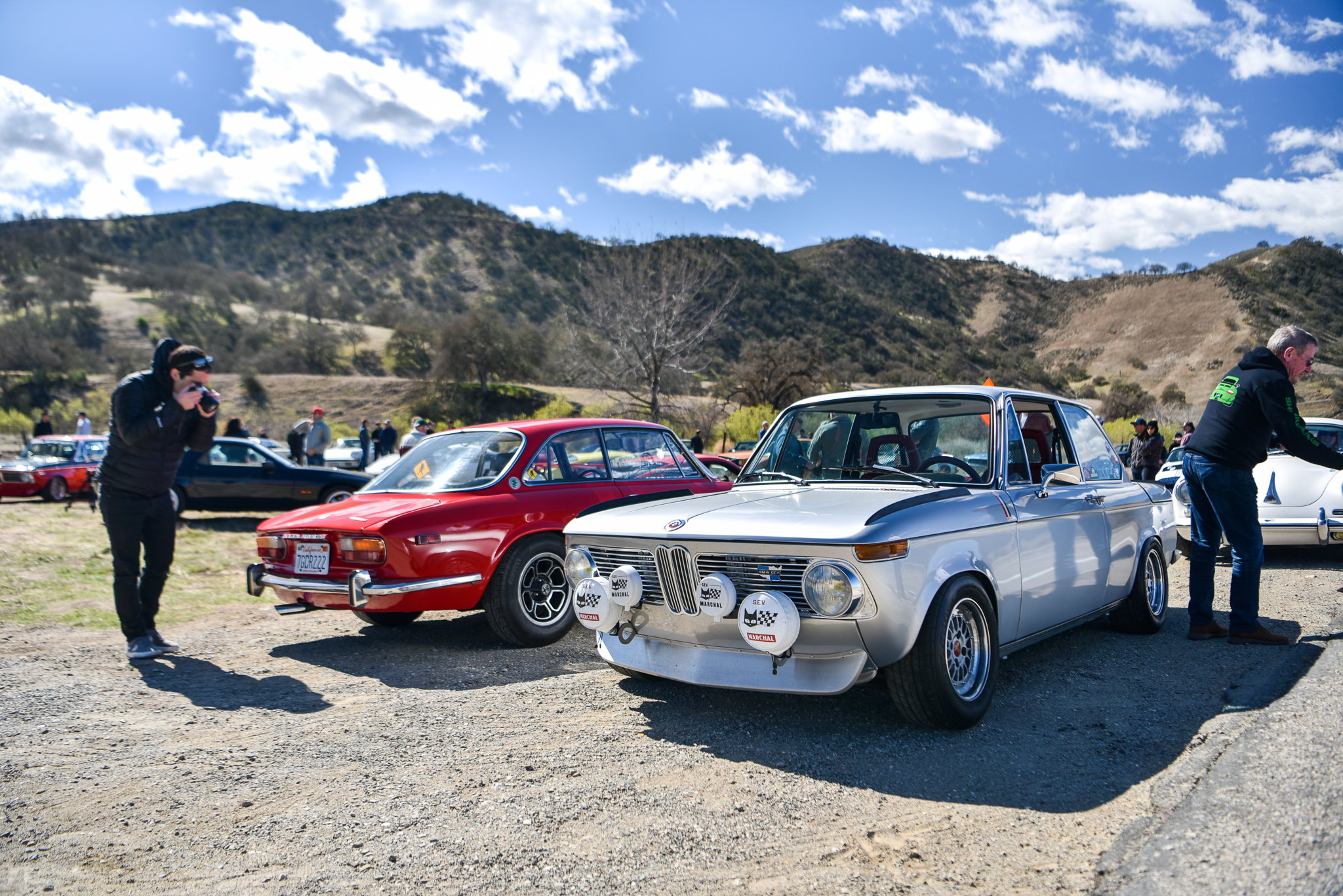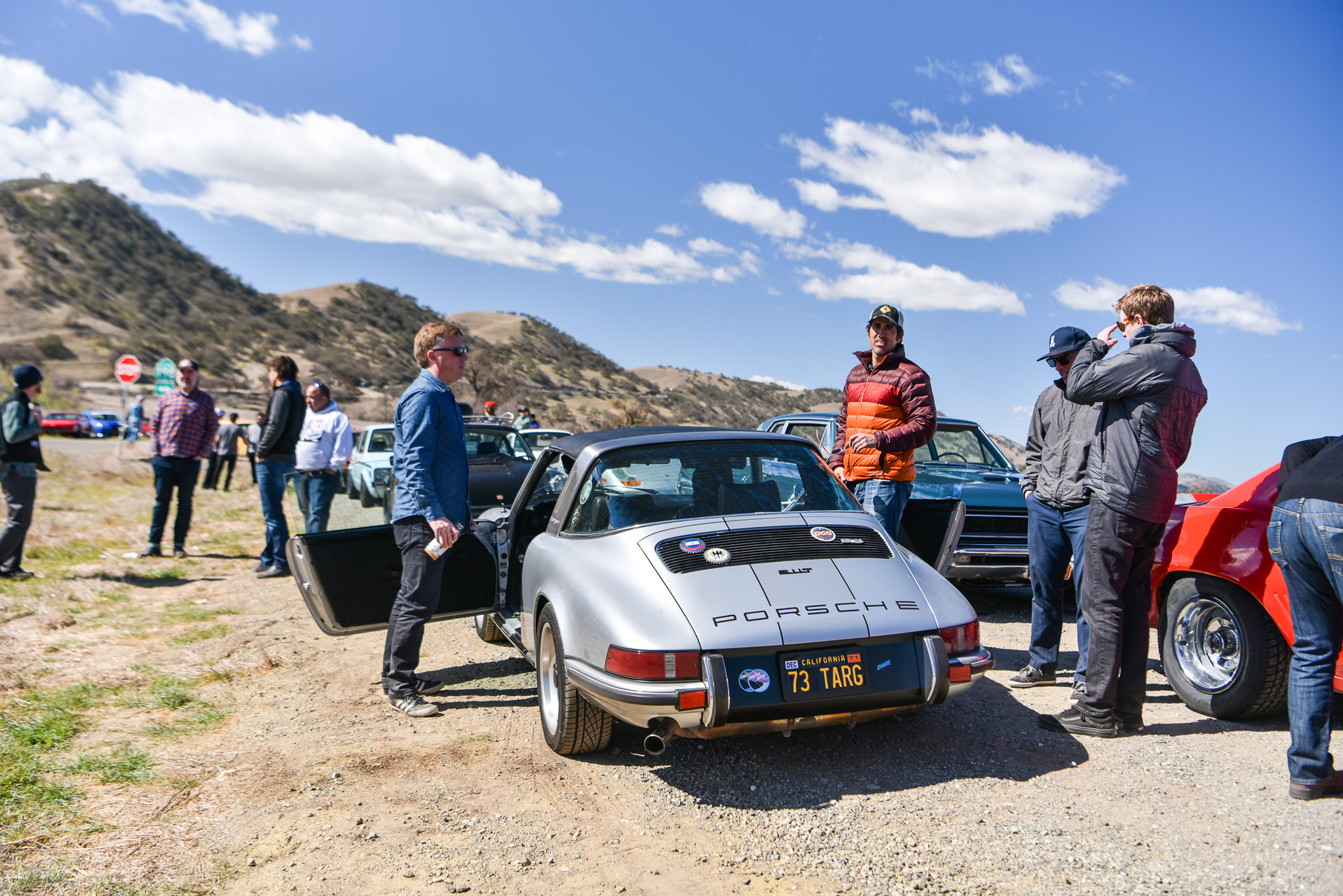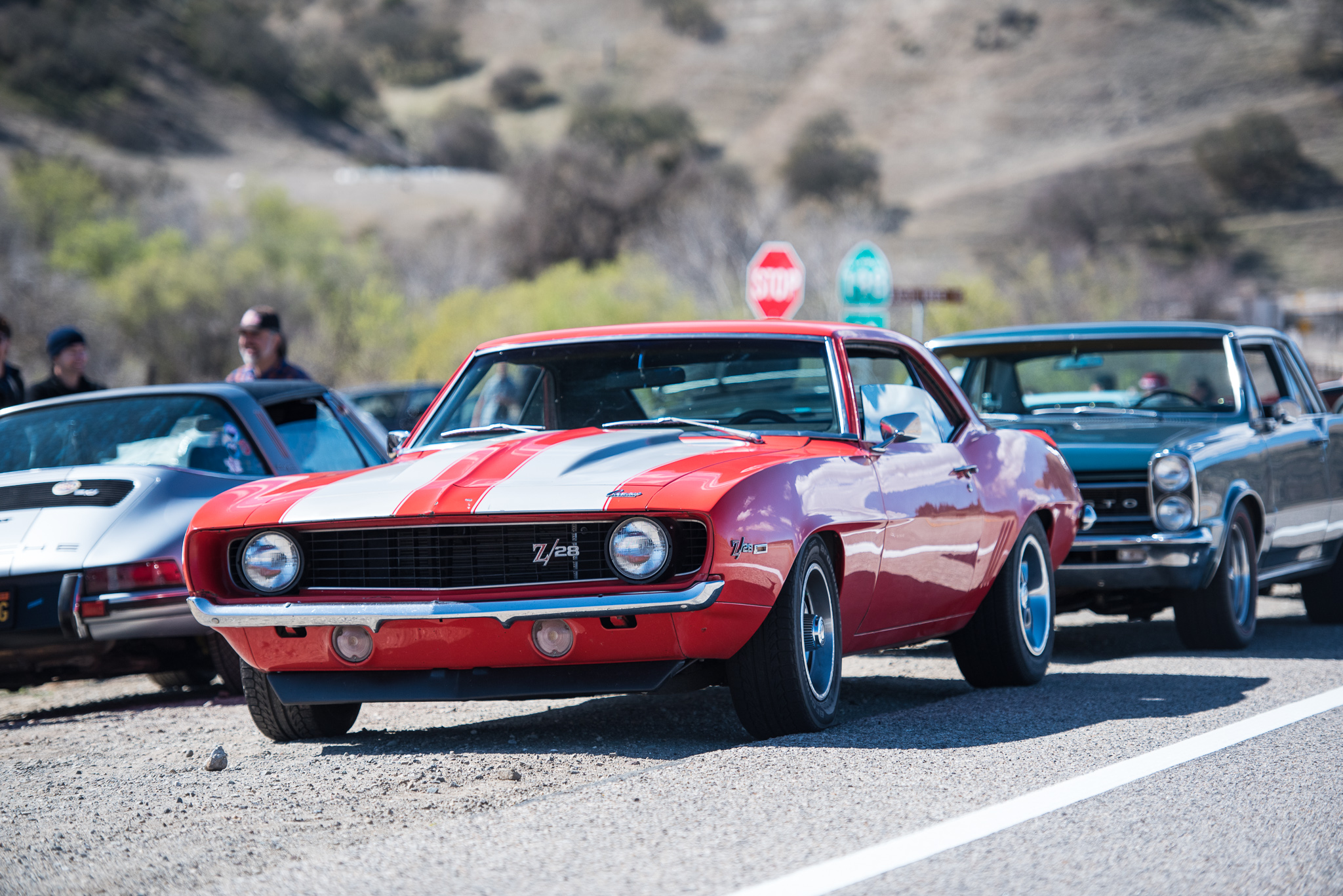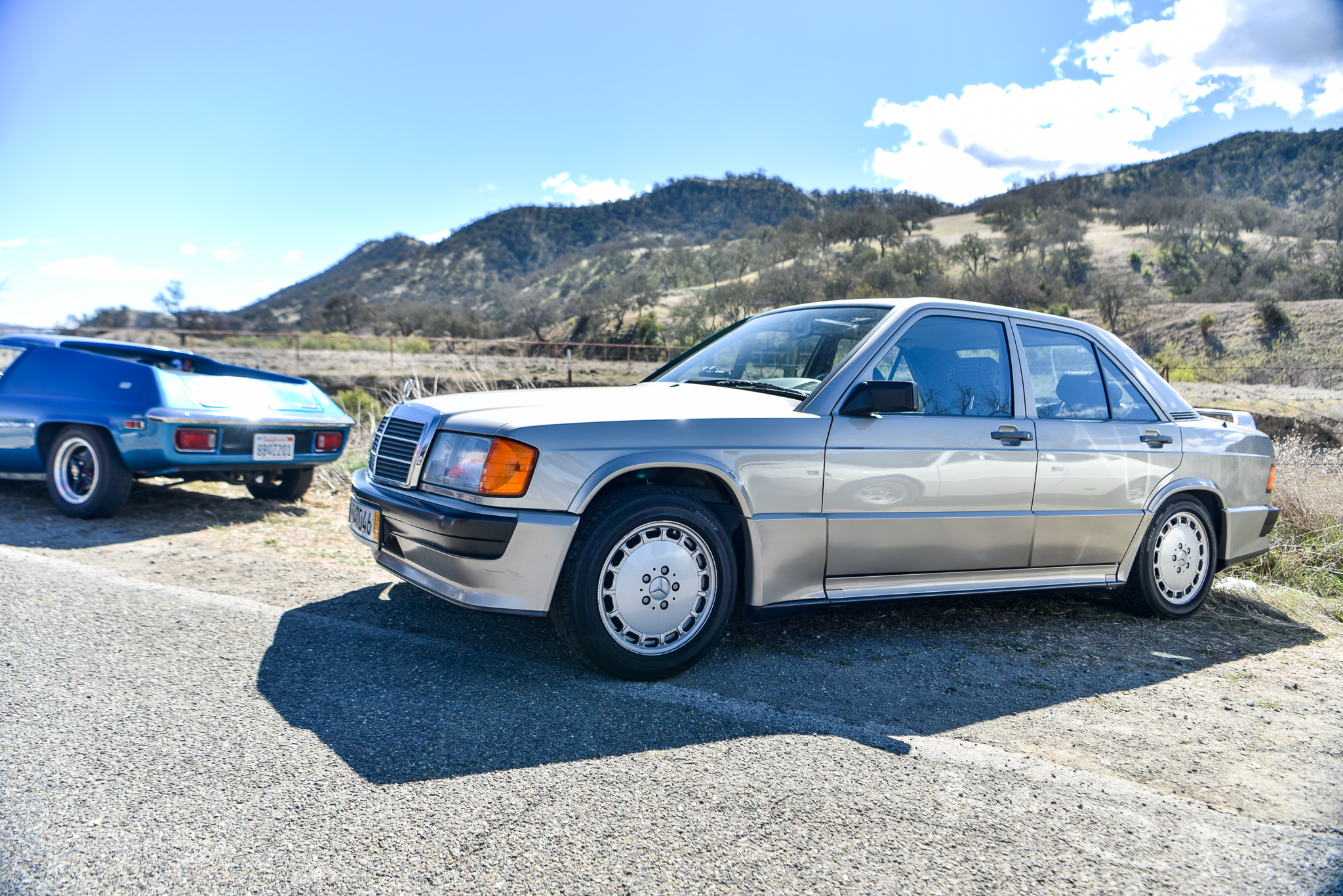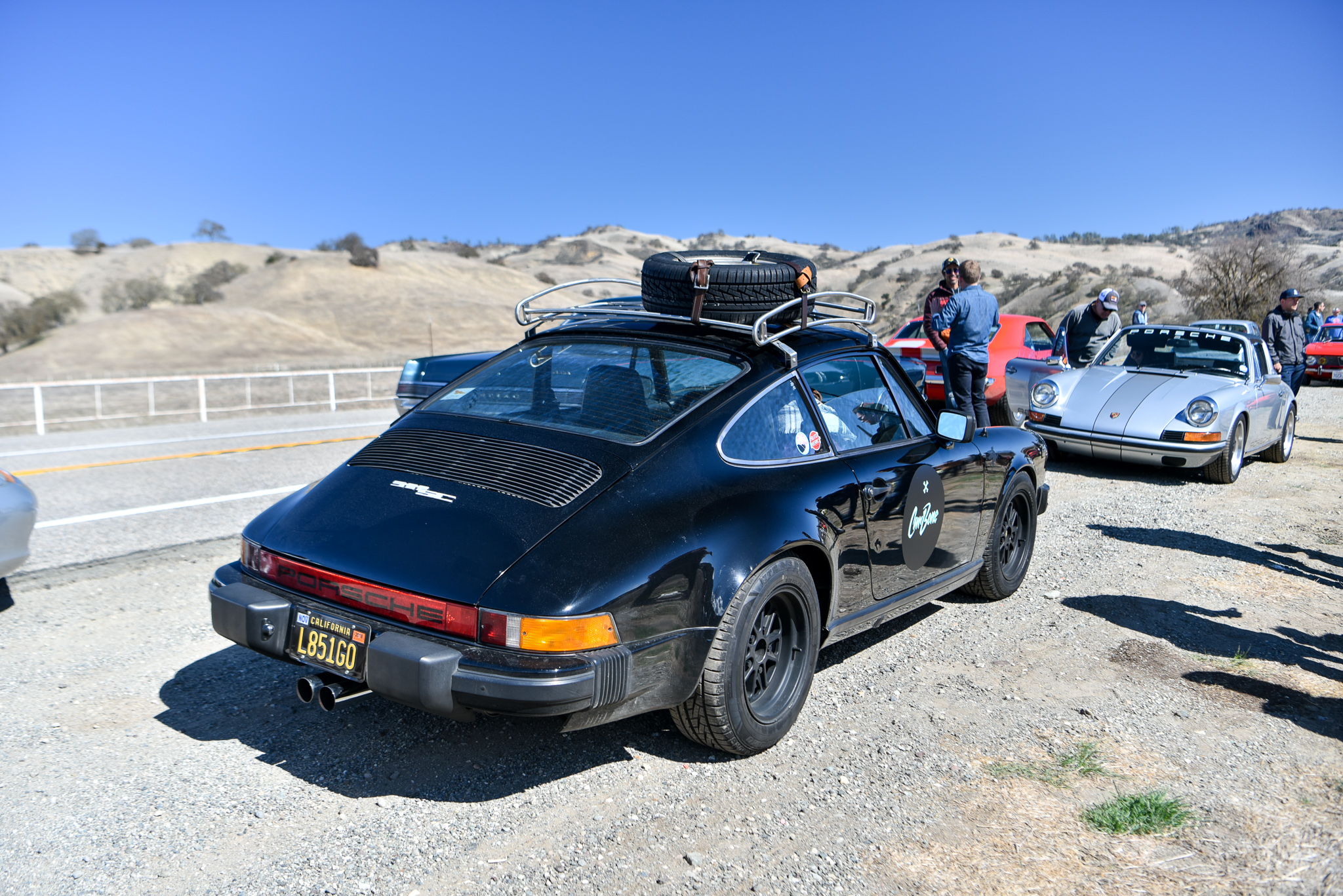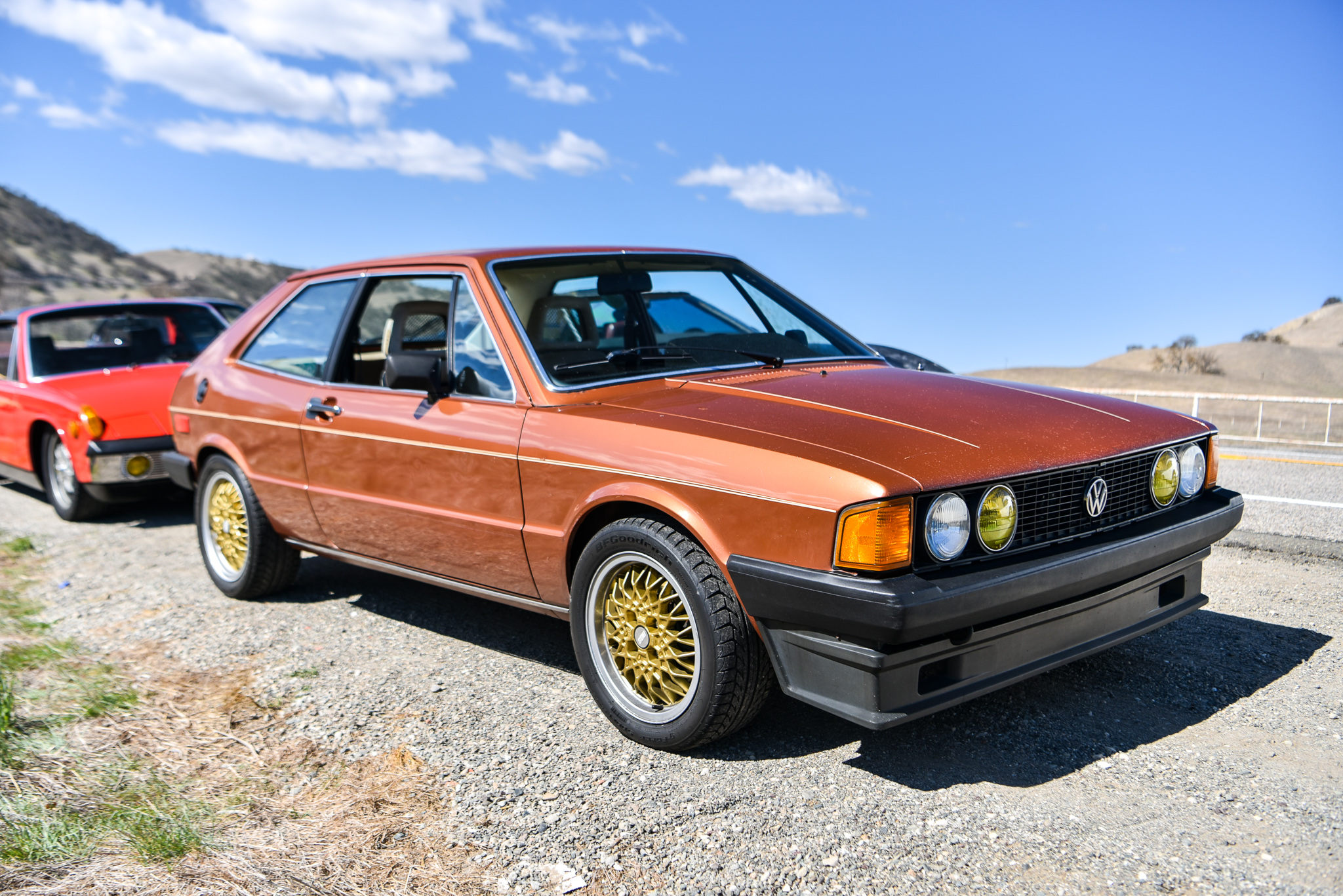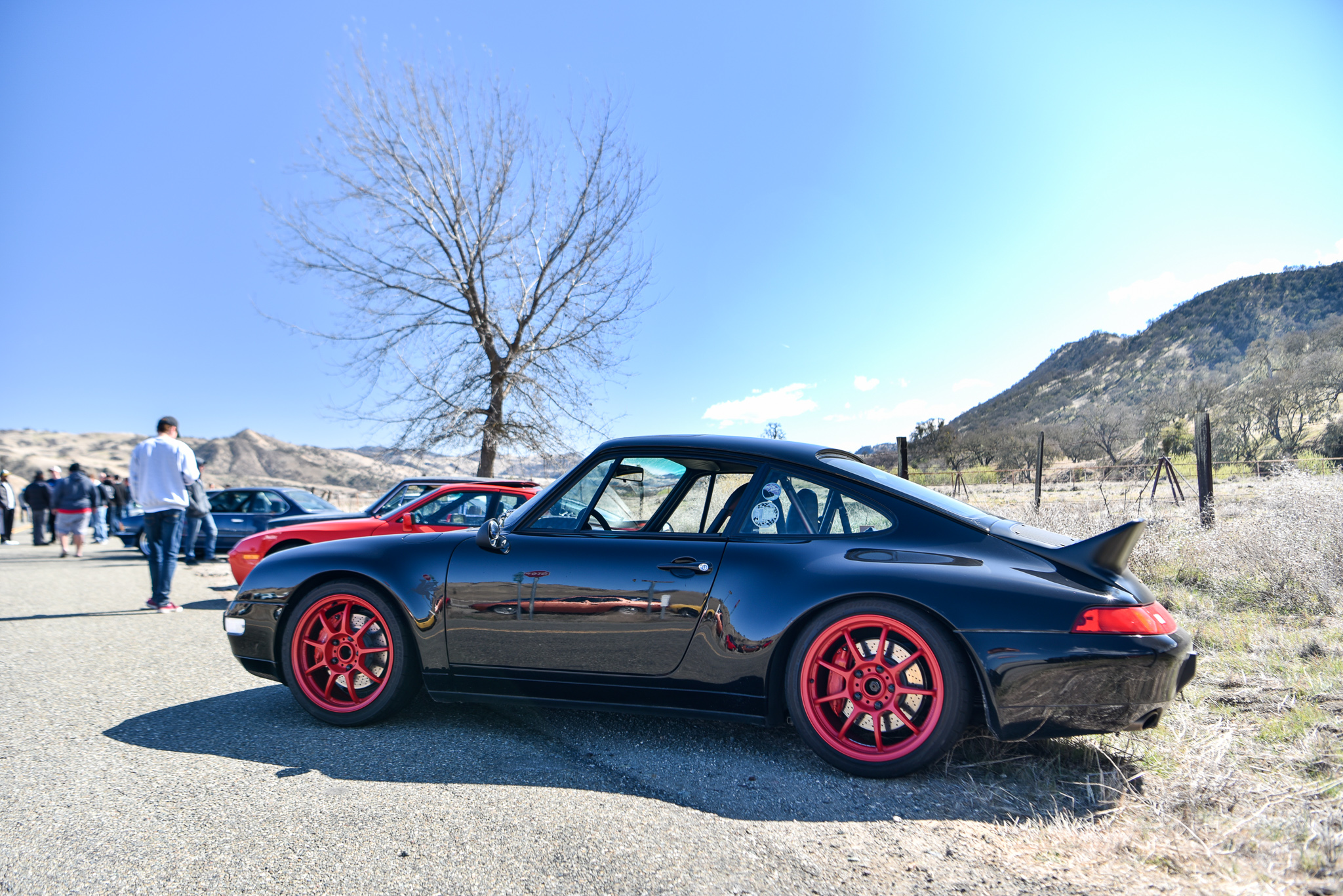 As Warren likes to say, we've held this location's best car show three years running. After a morning of good driving, it's nice to get out to stretch your legs and say, "Wow!"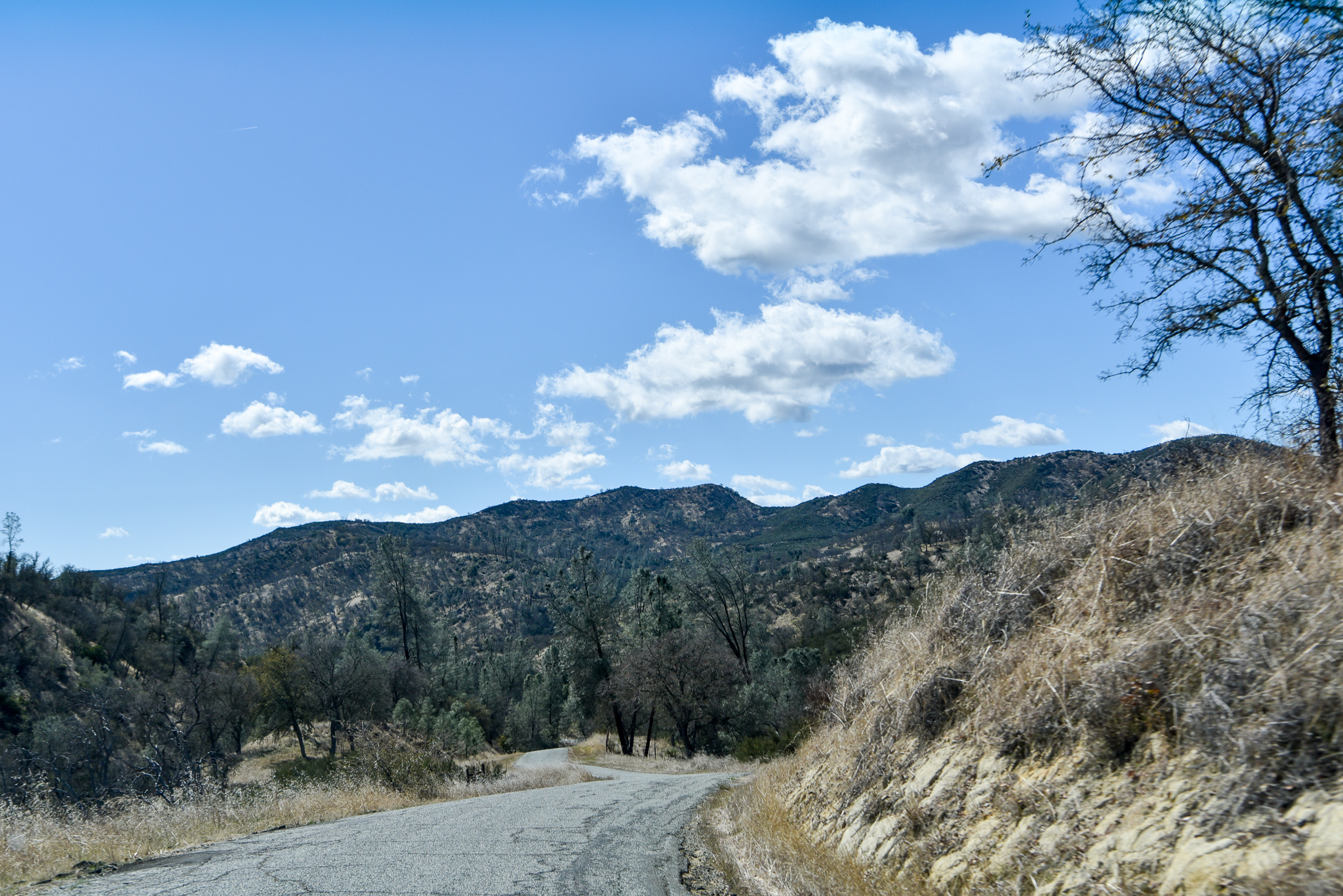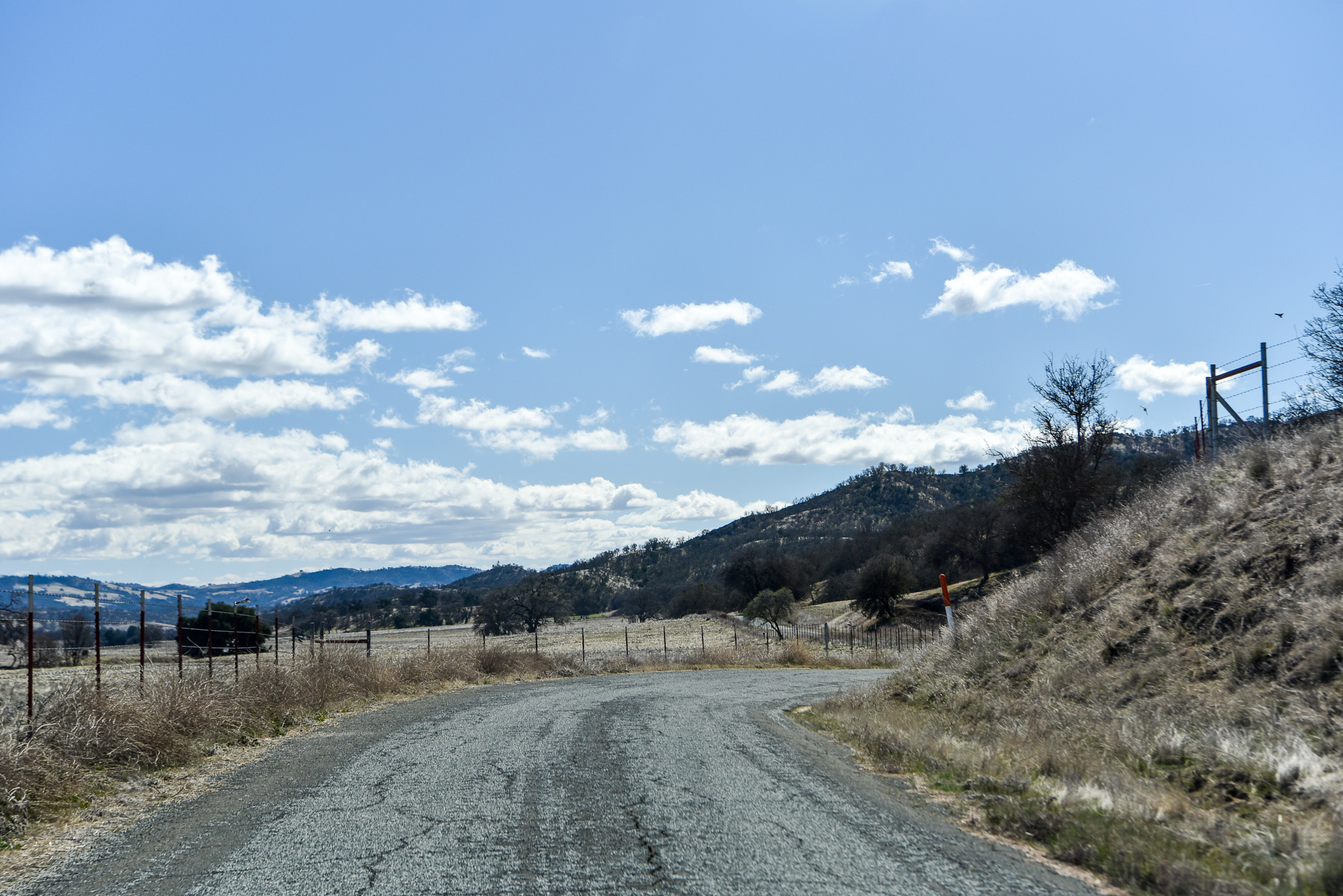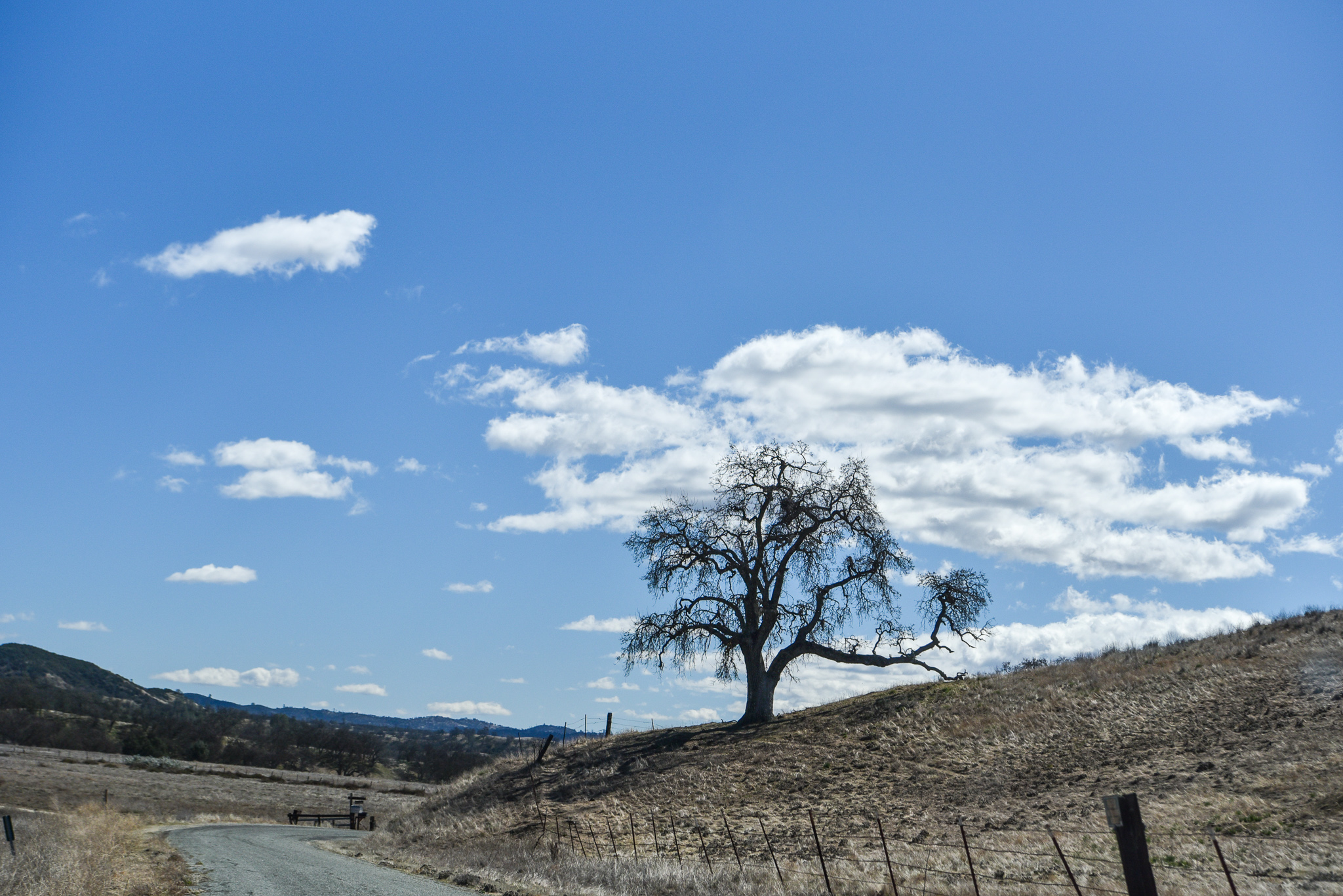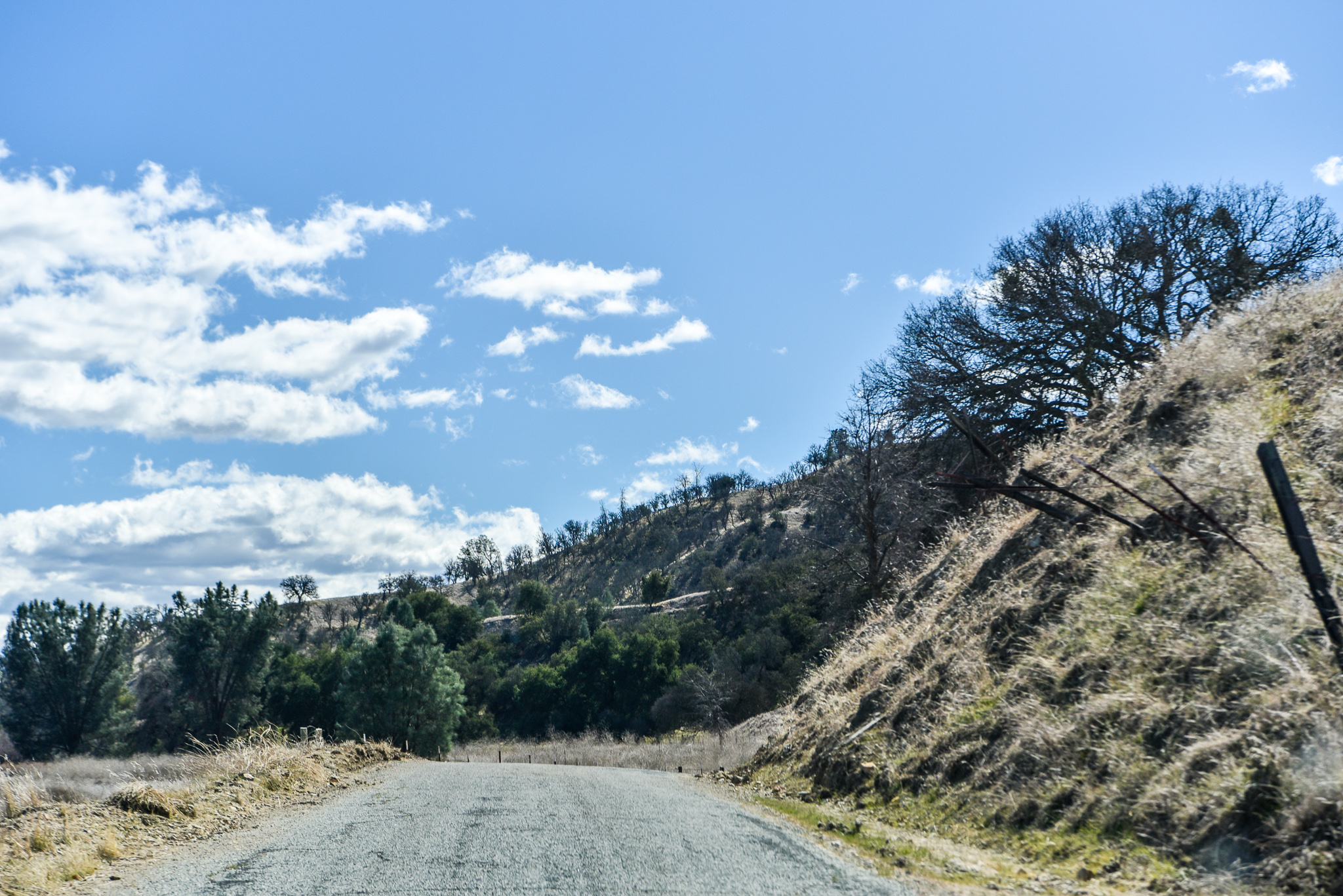 More driving...until a great spot for photography presented itself.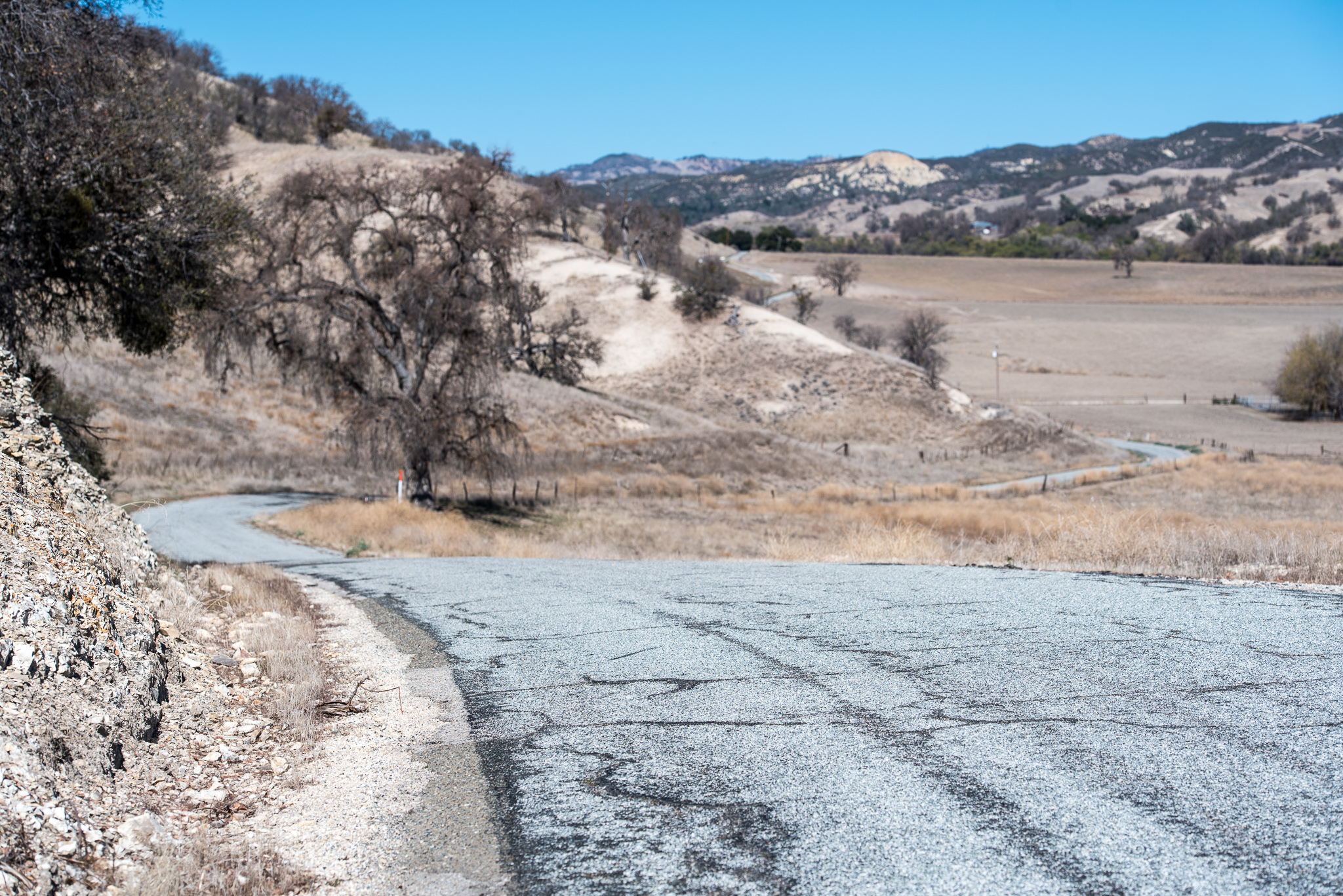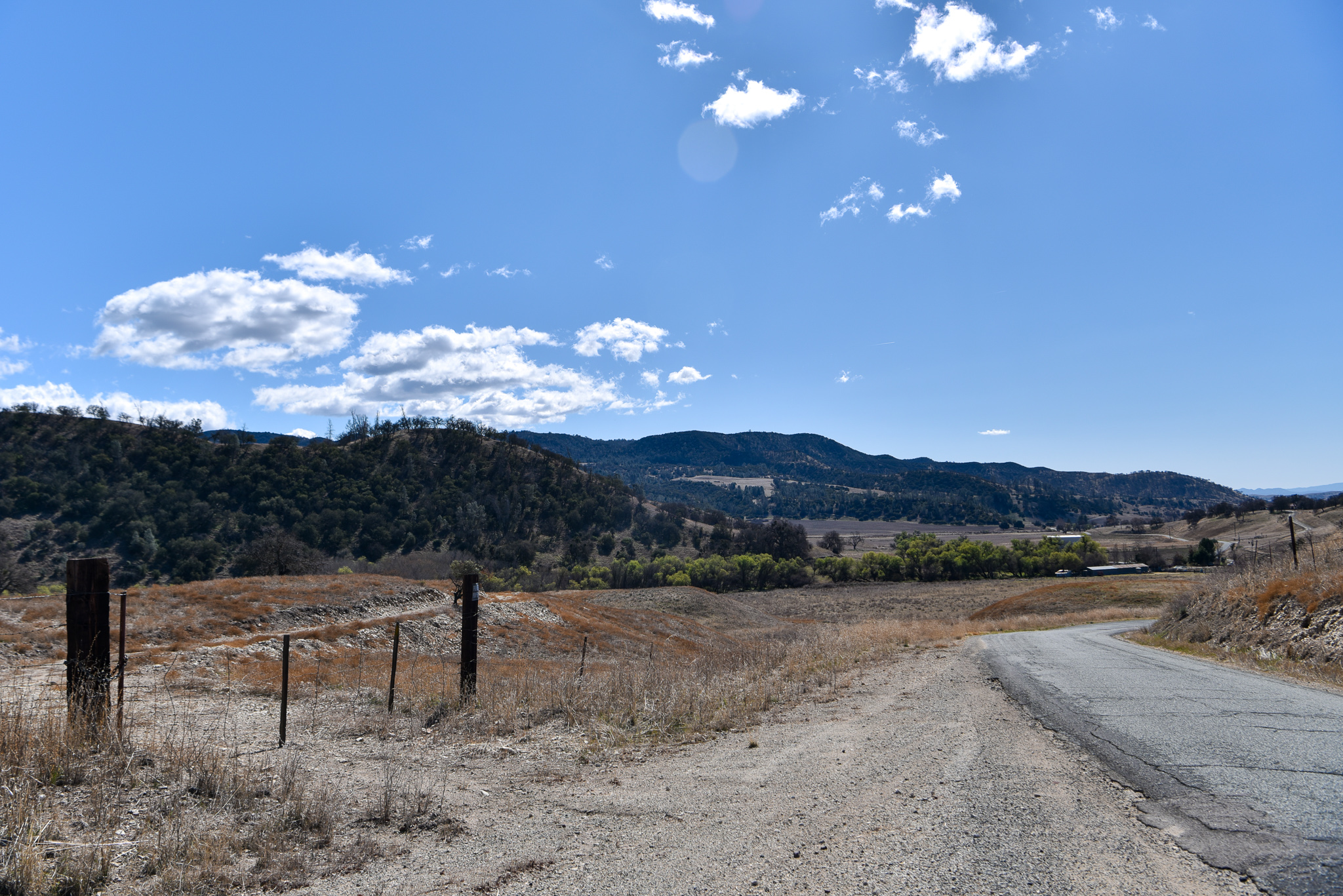 Arriving early on the scene gave us a chance to look around. This was a particularly adventurous turn, with a crest combined with a slight curve in the road.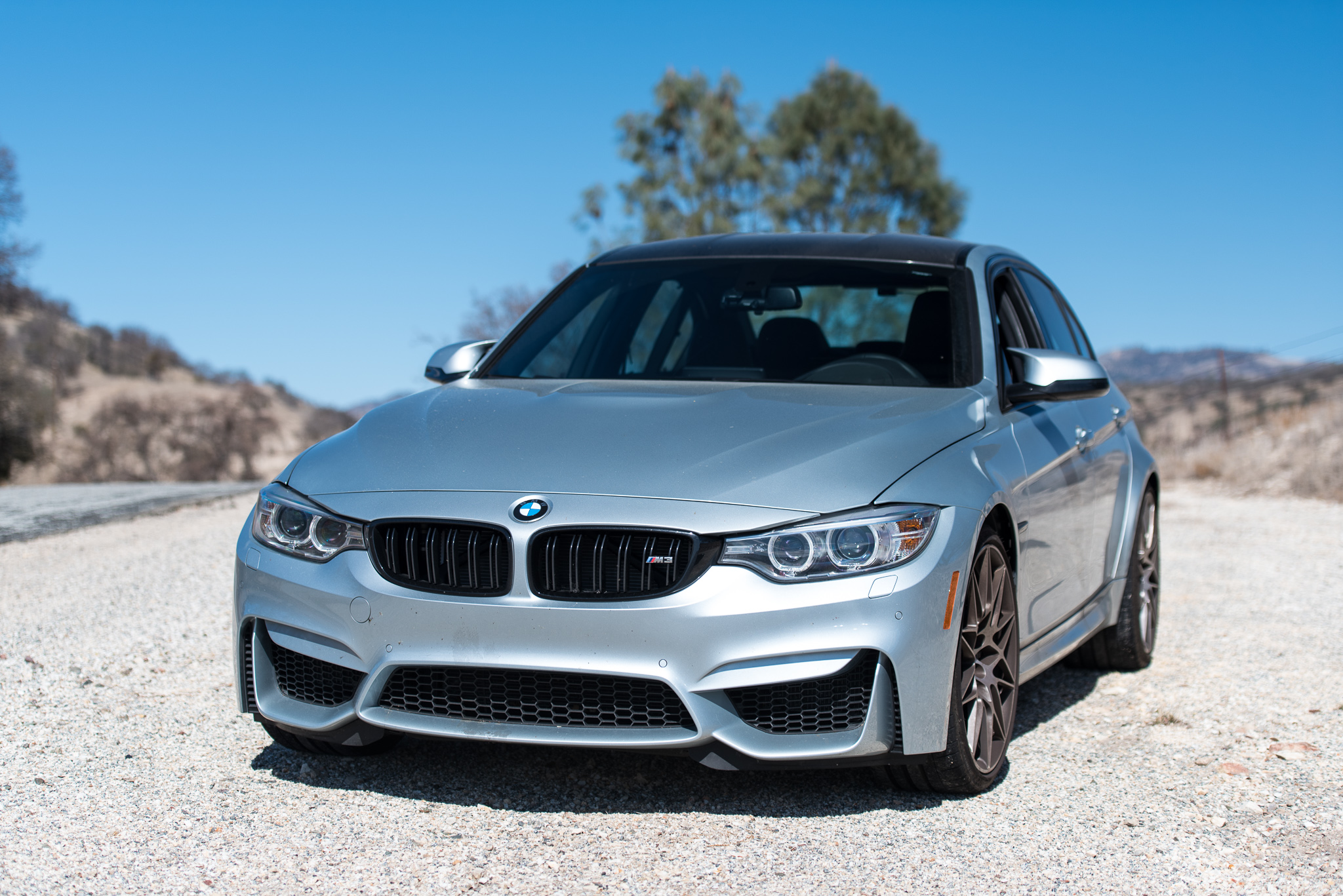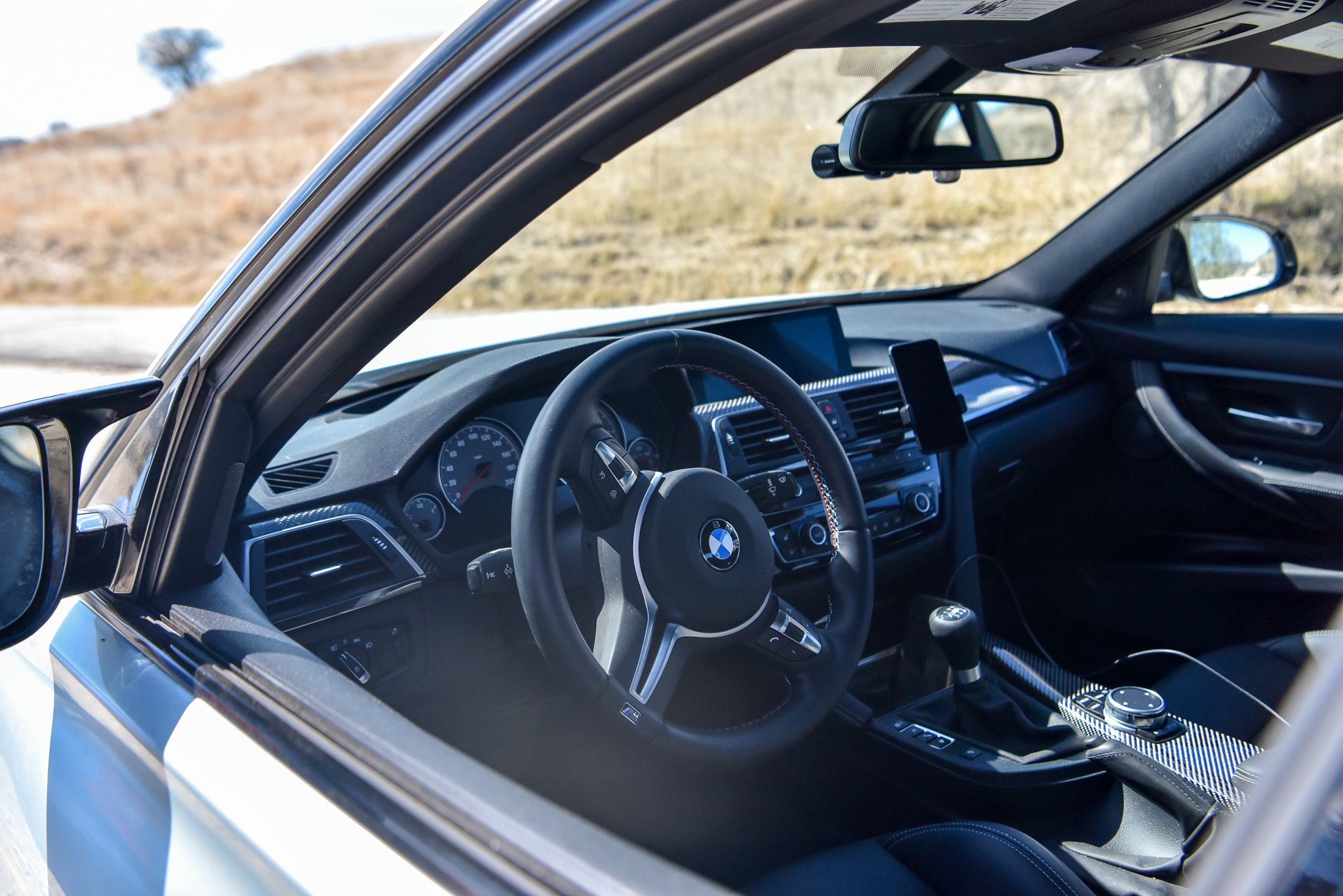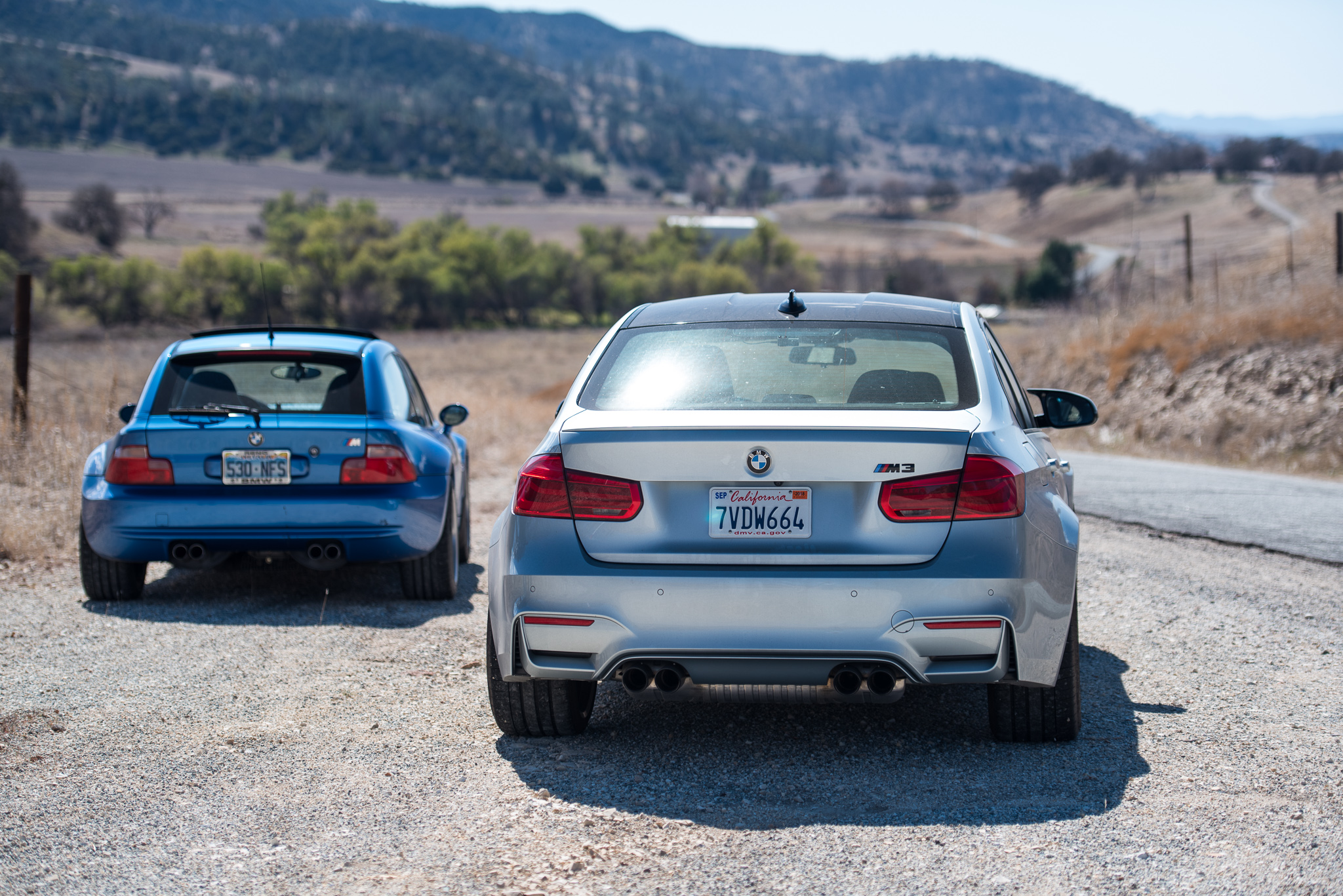 From this vantage point we could see pretty far down the road, so now all we had to do was wait.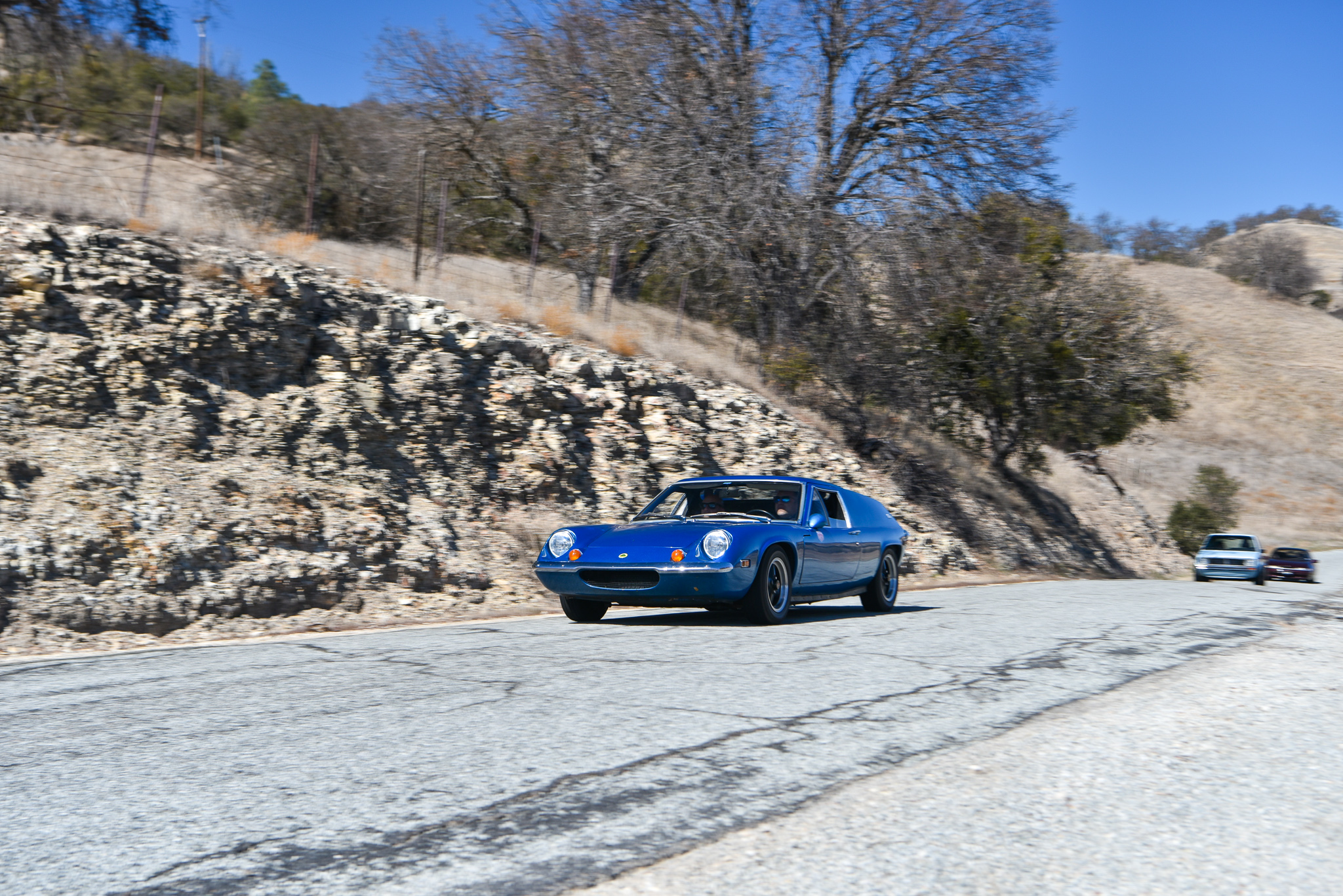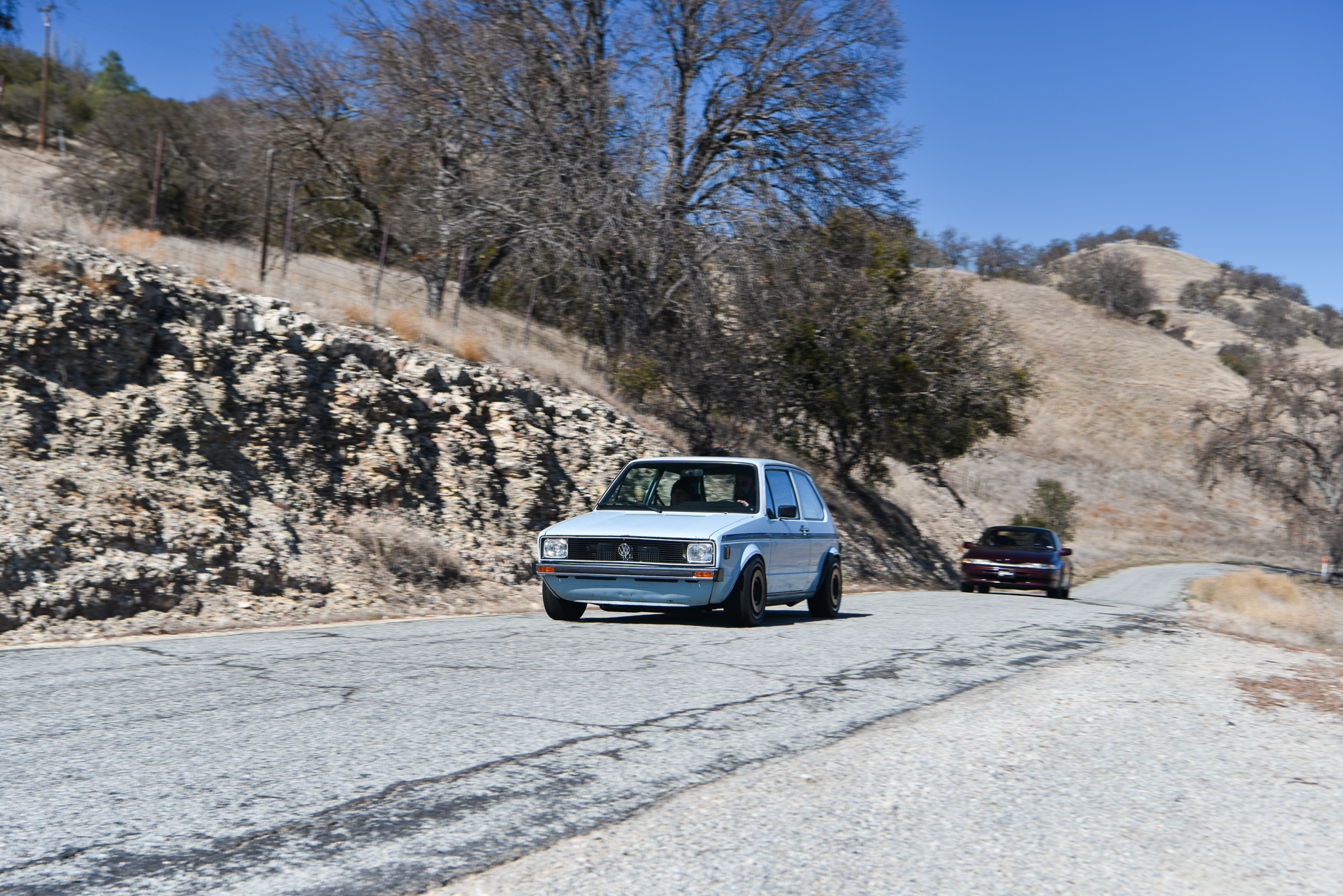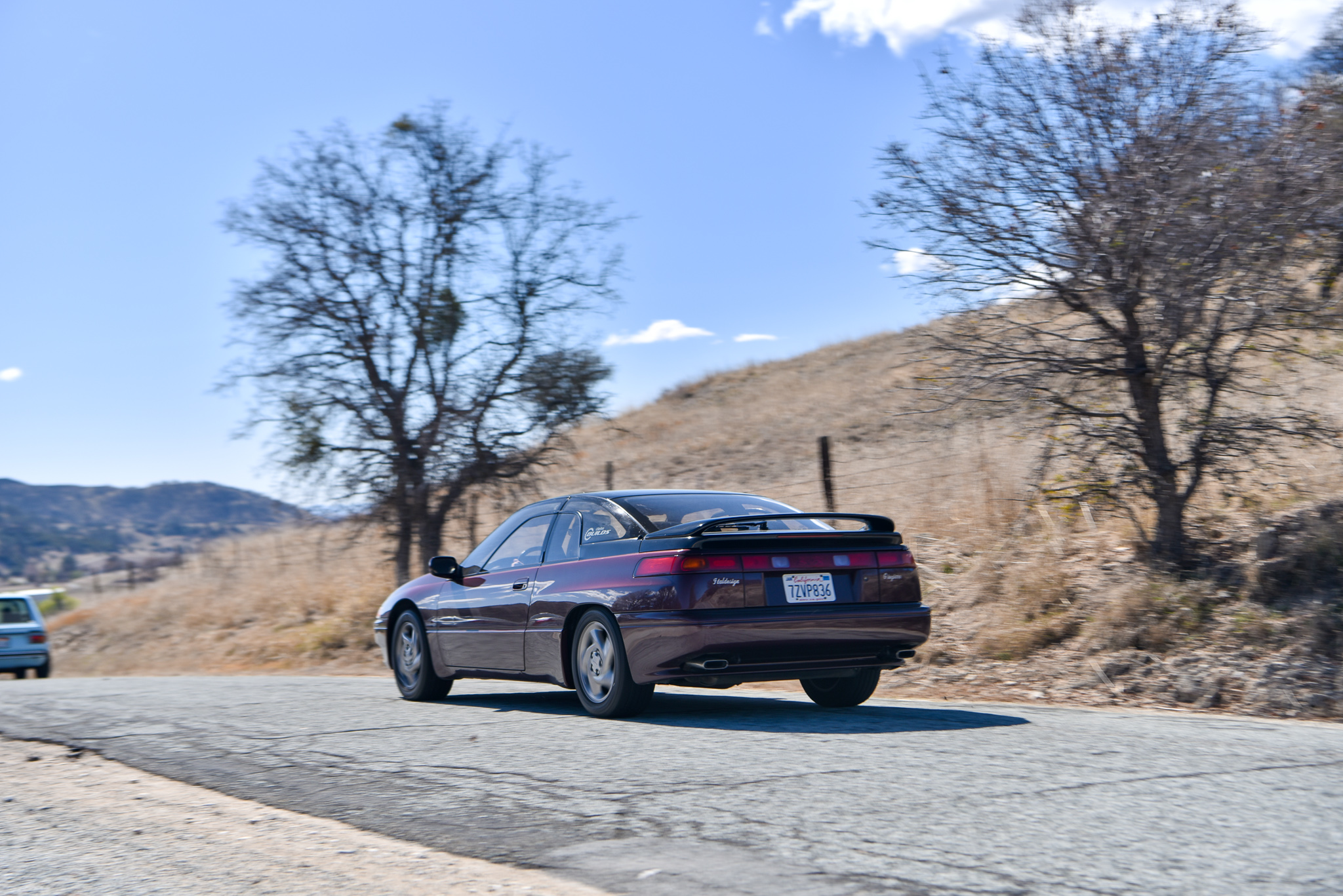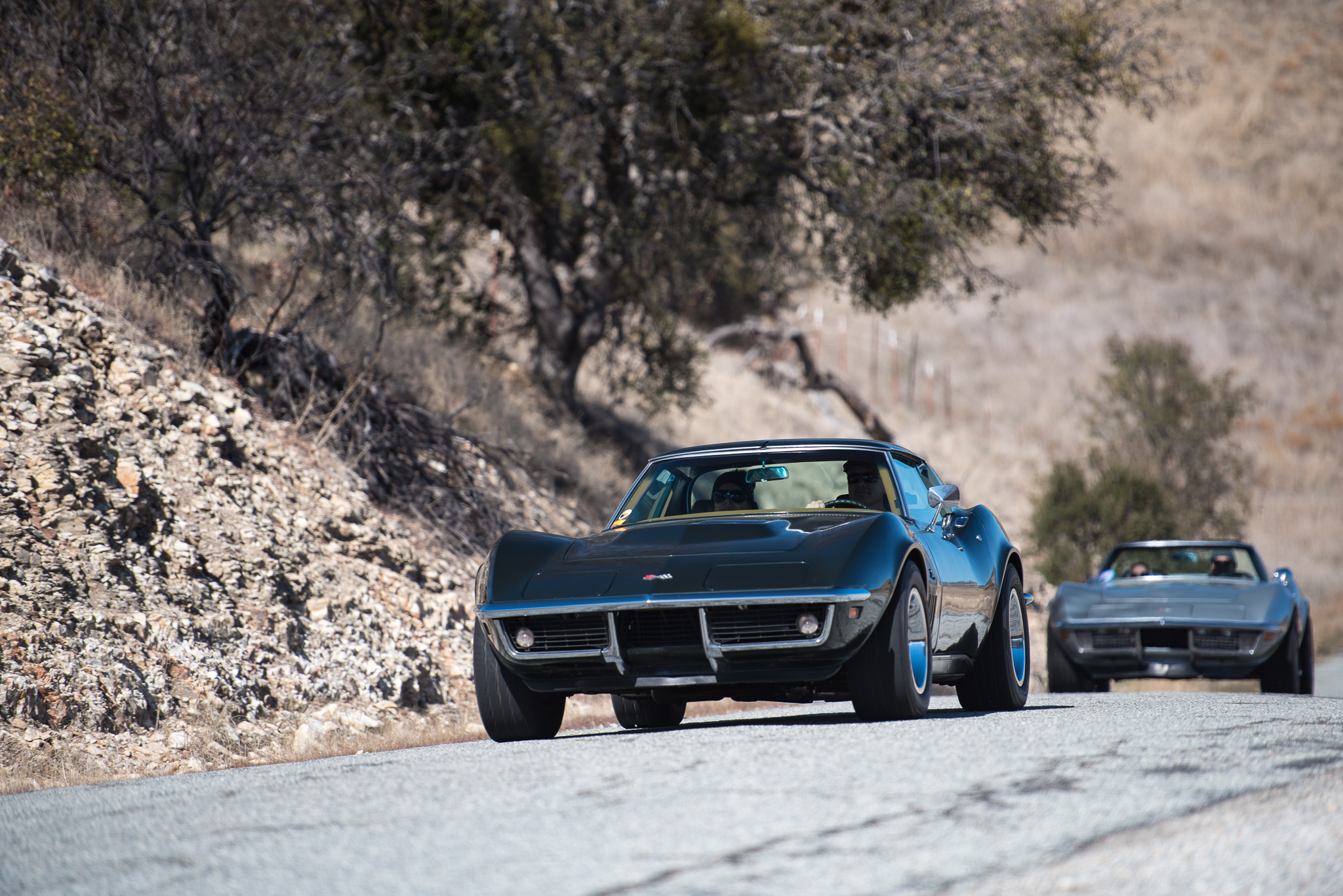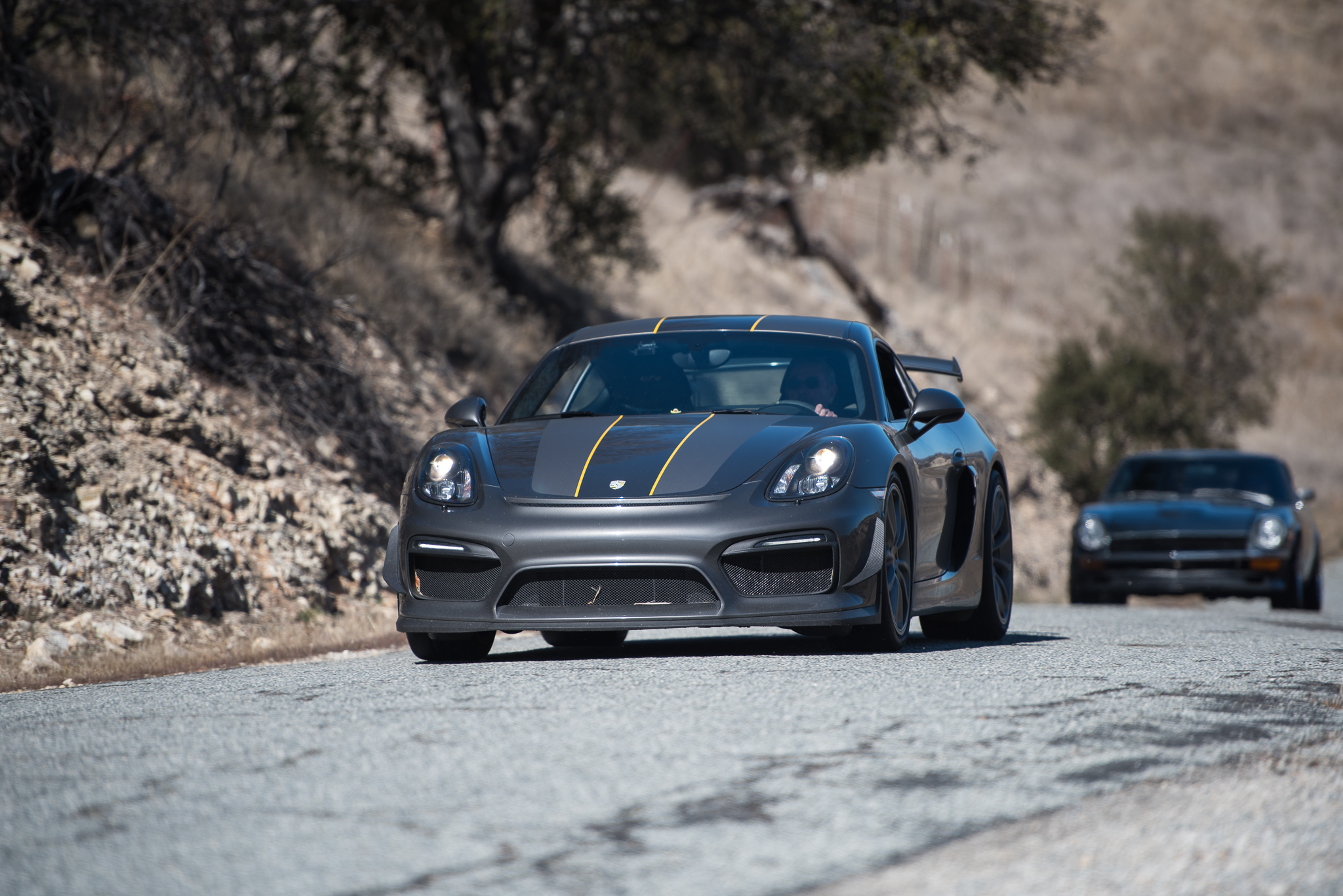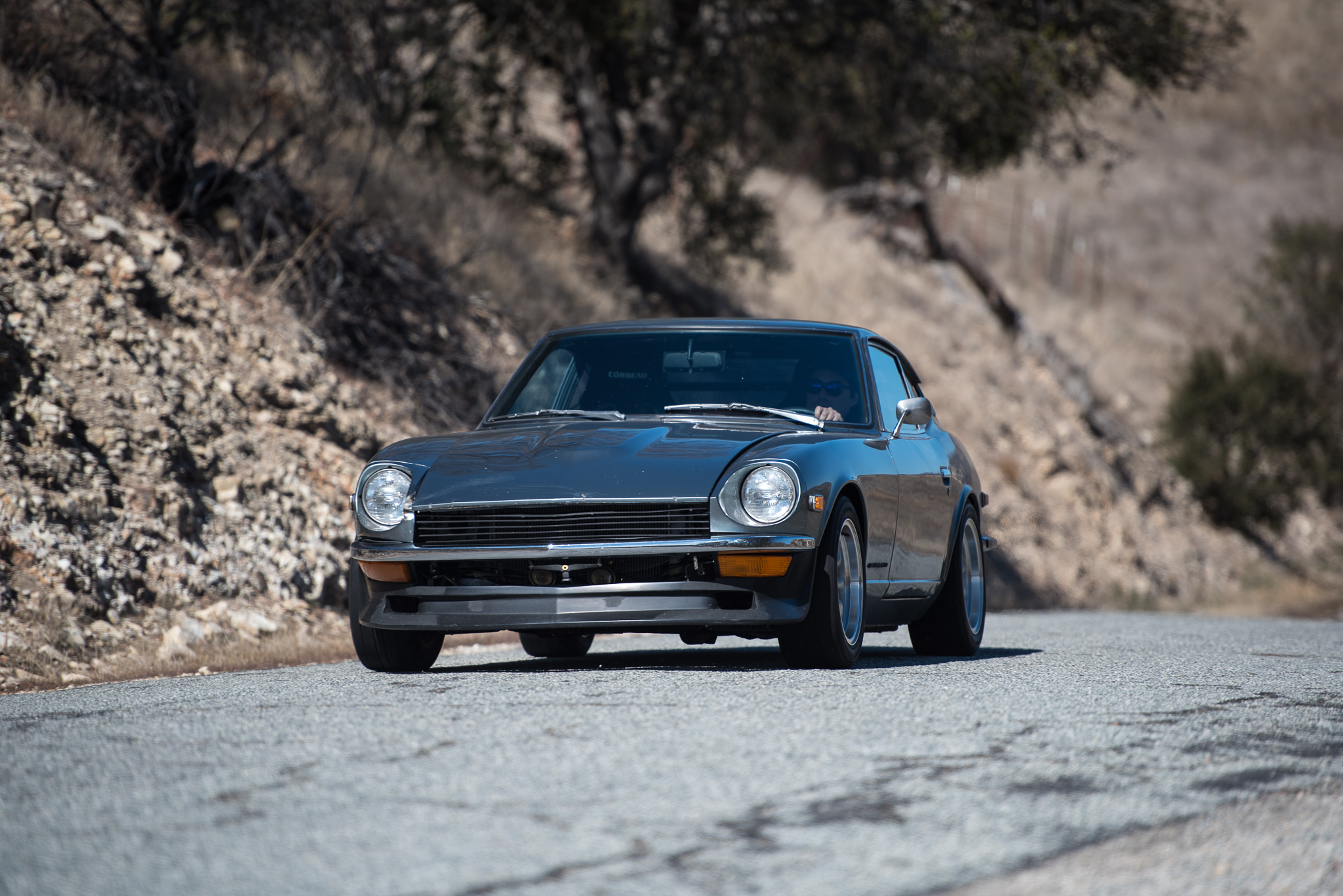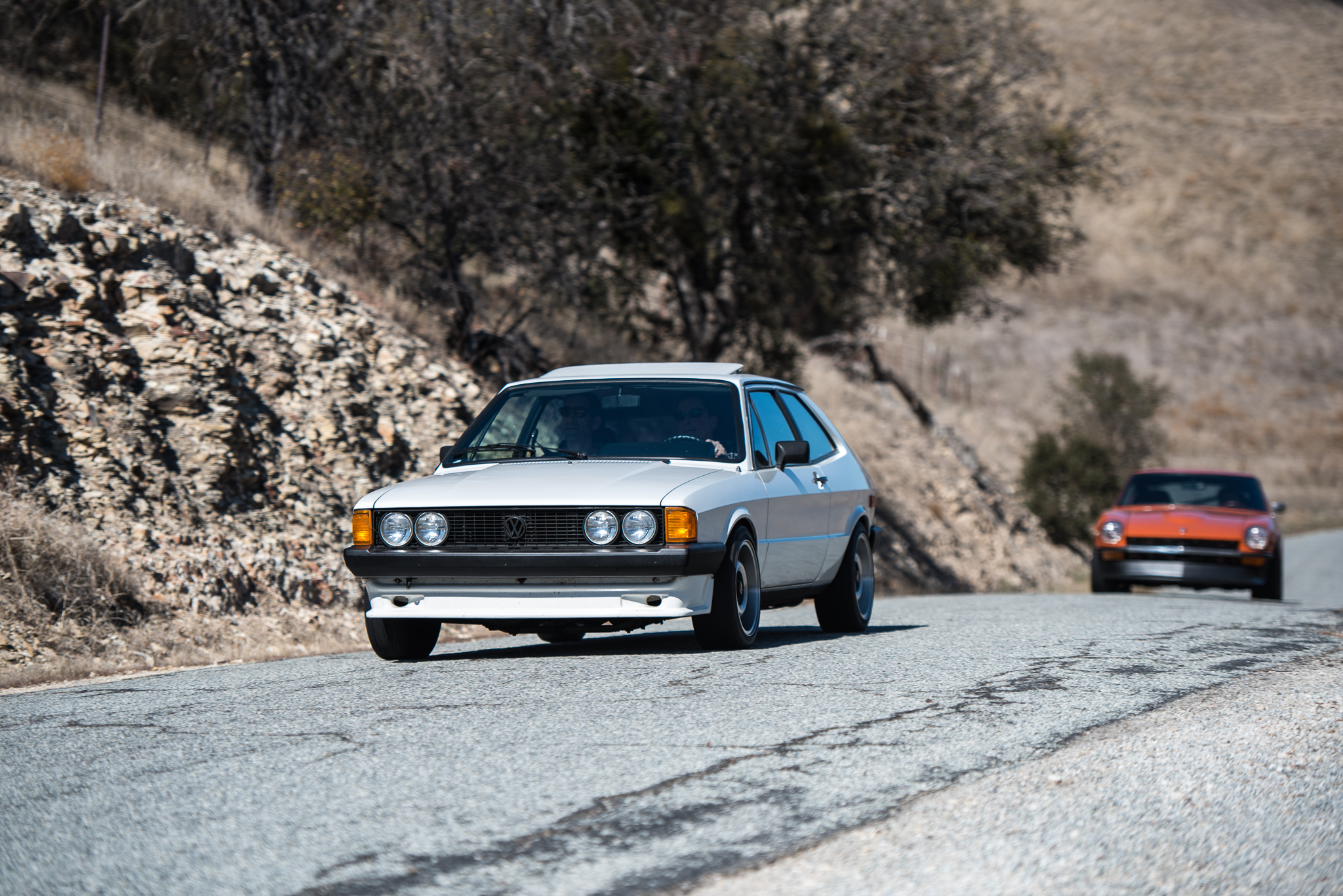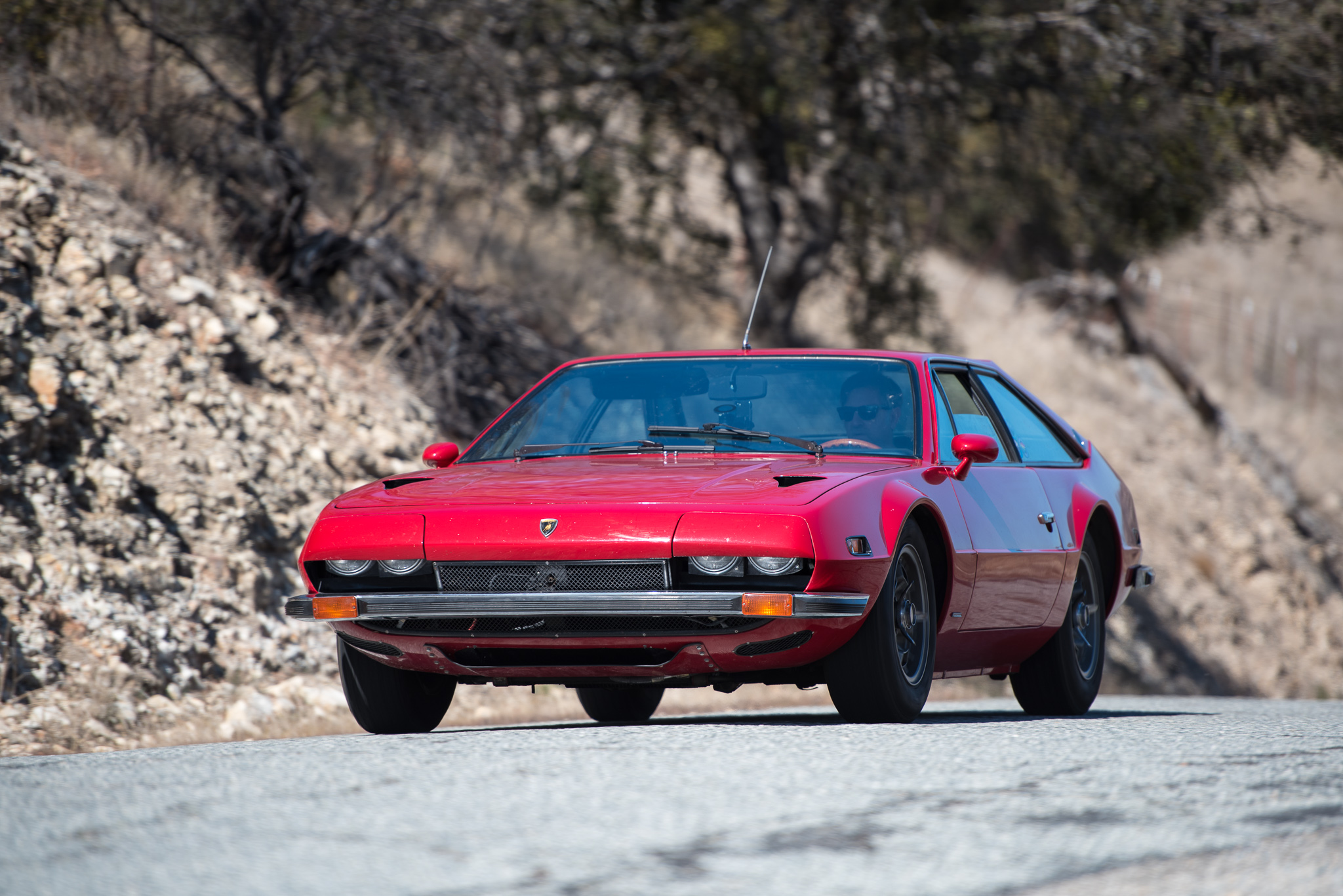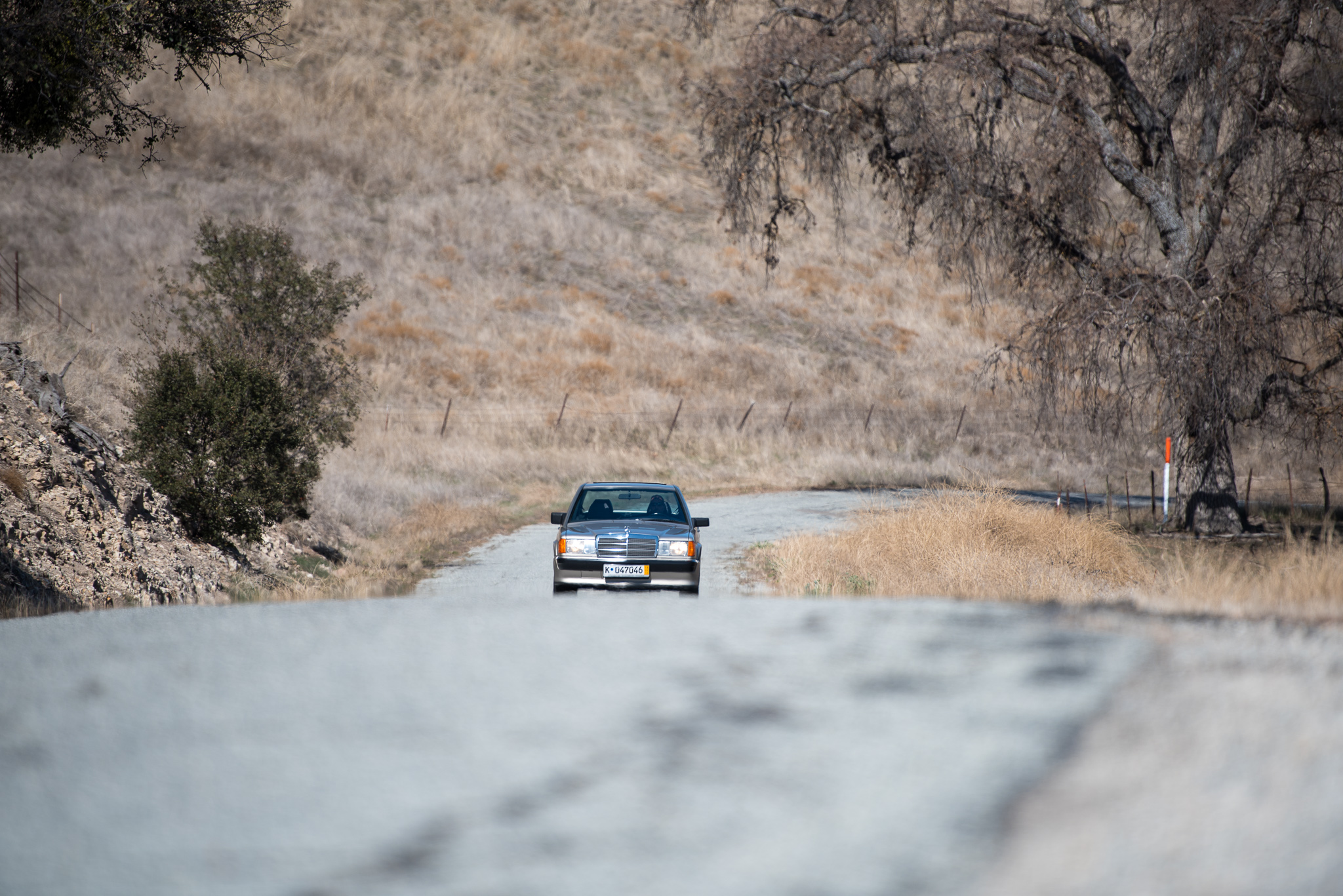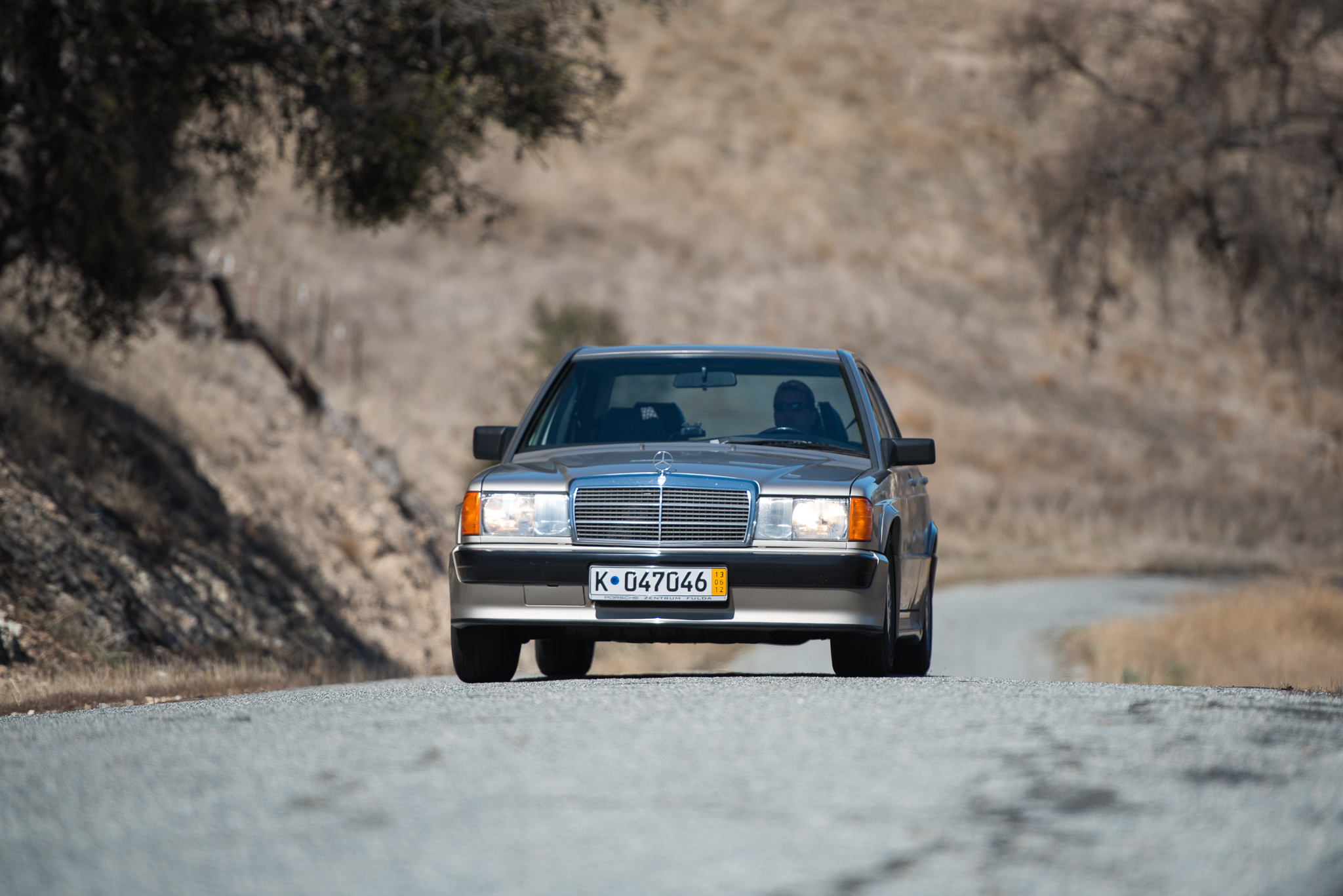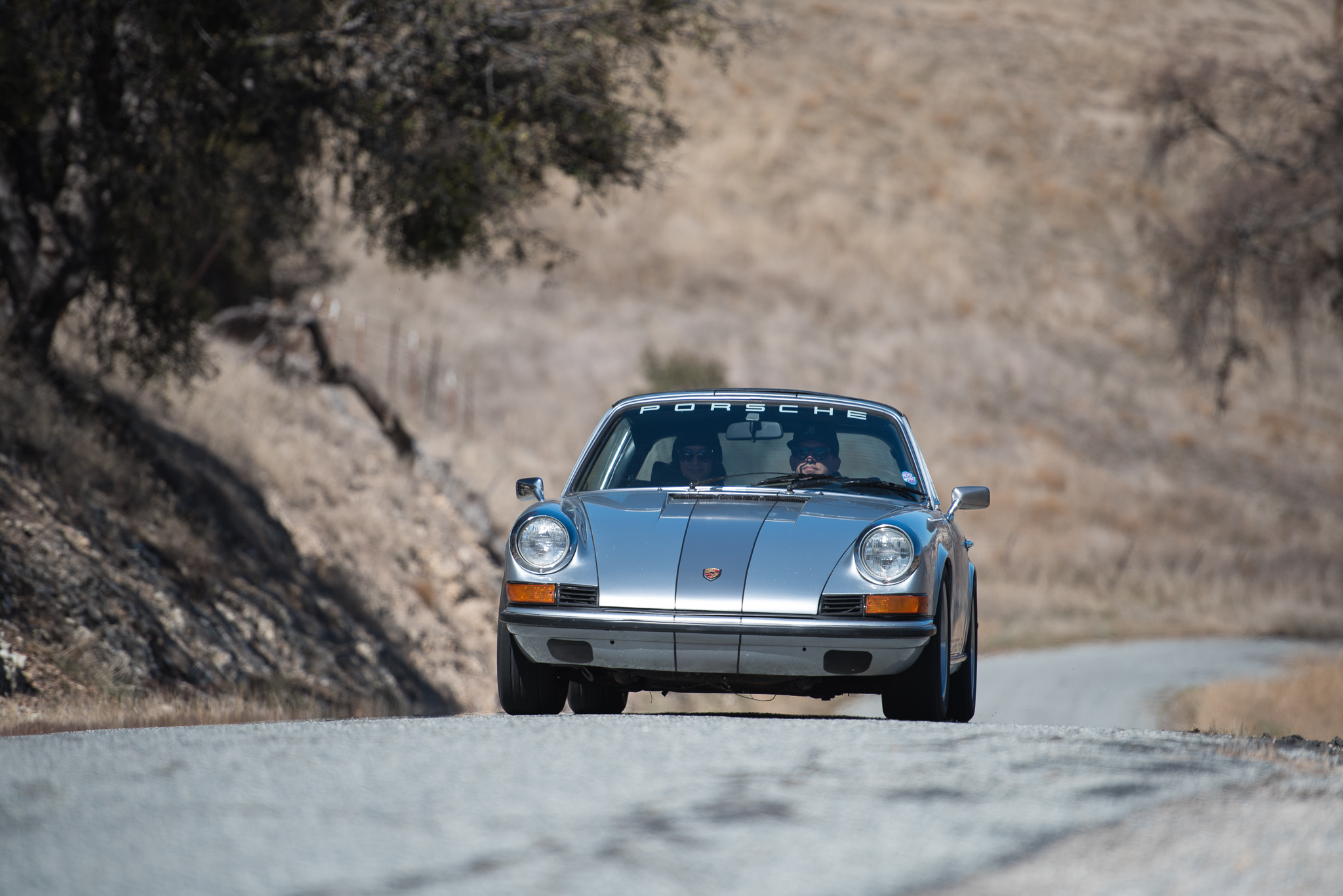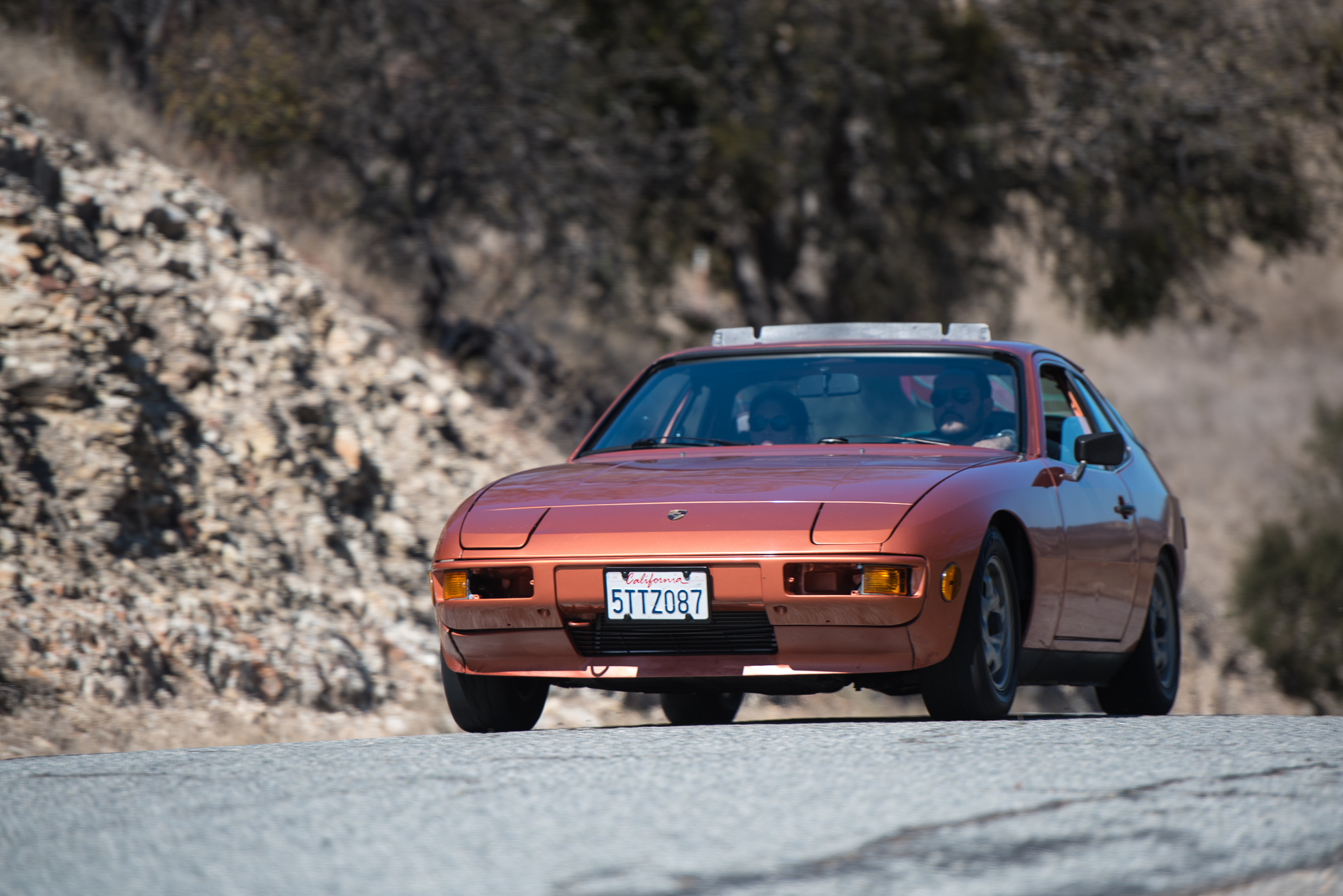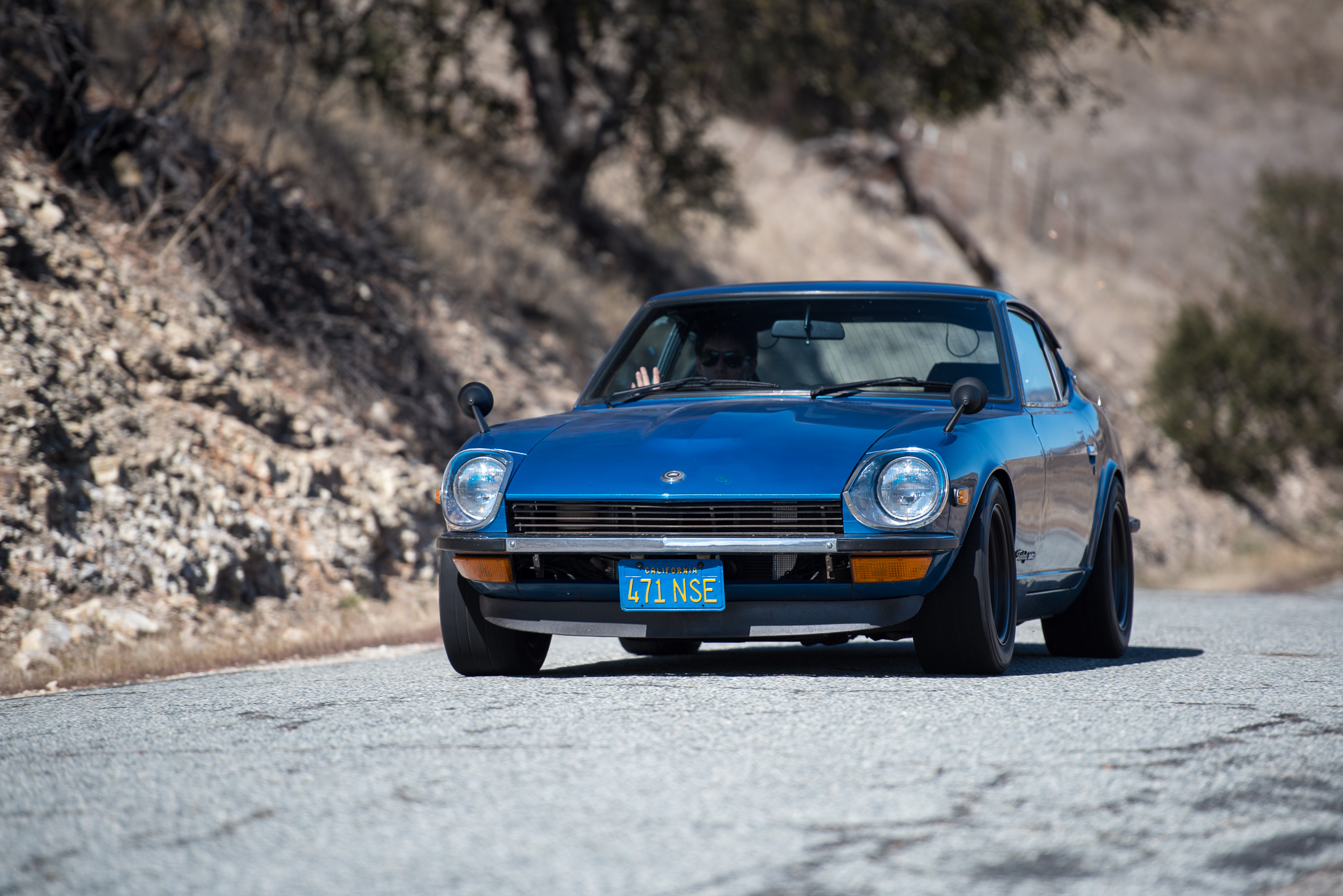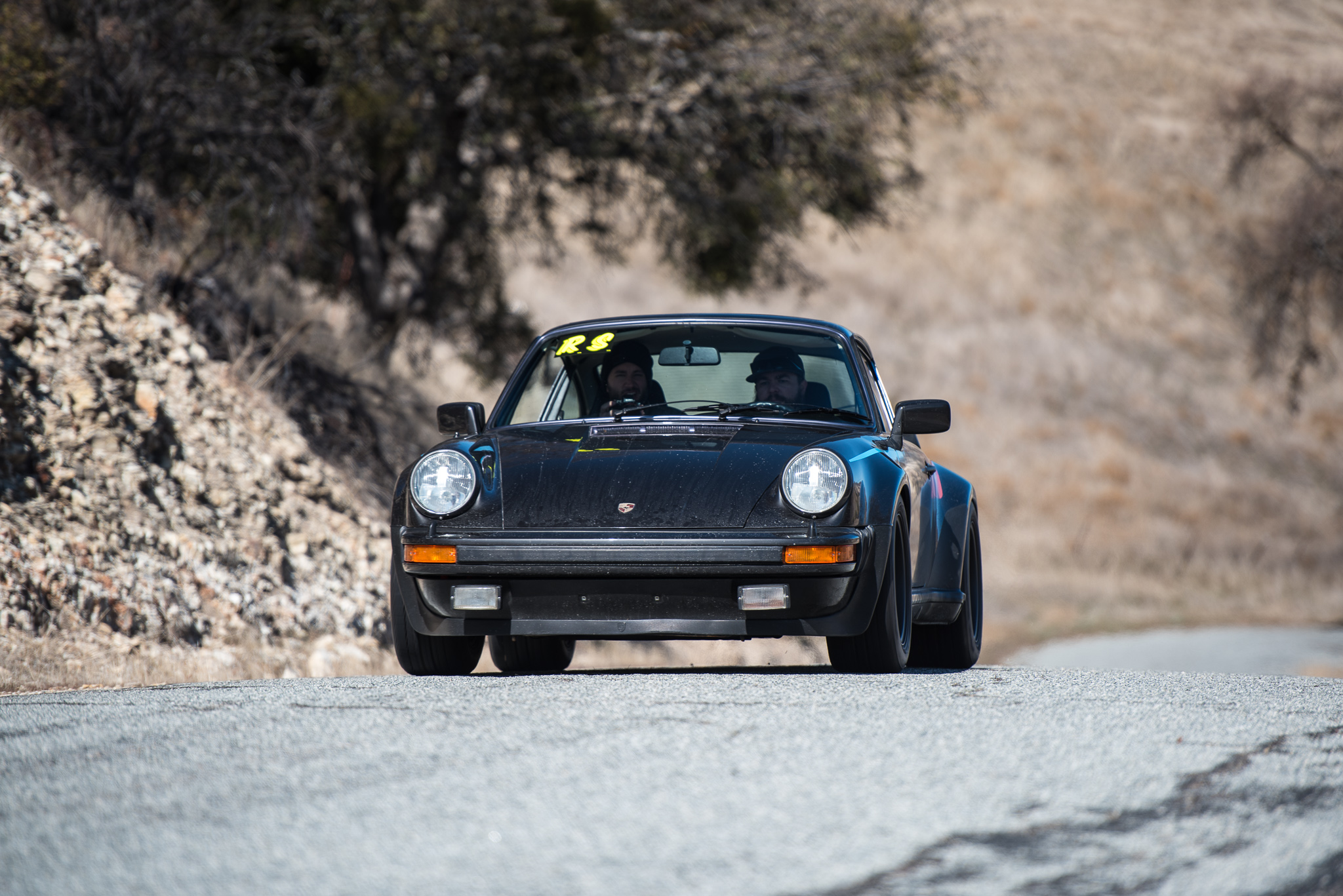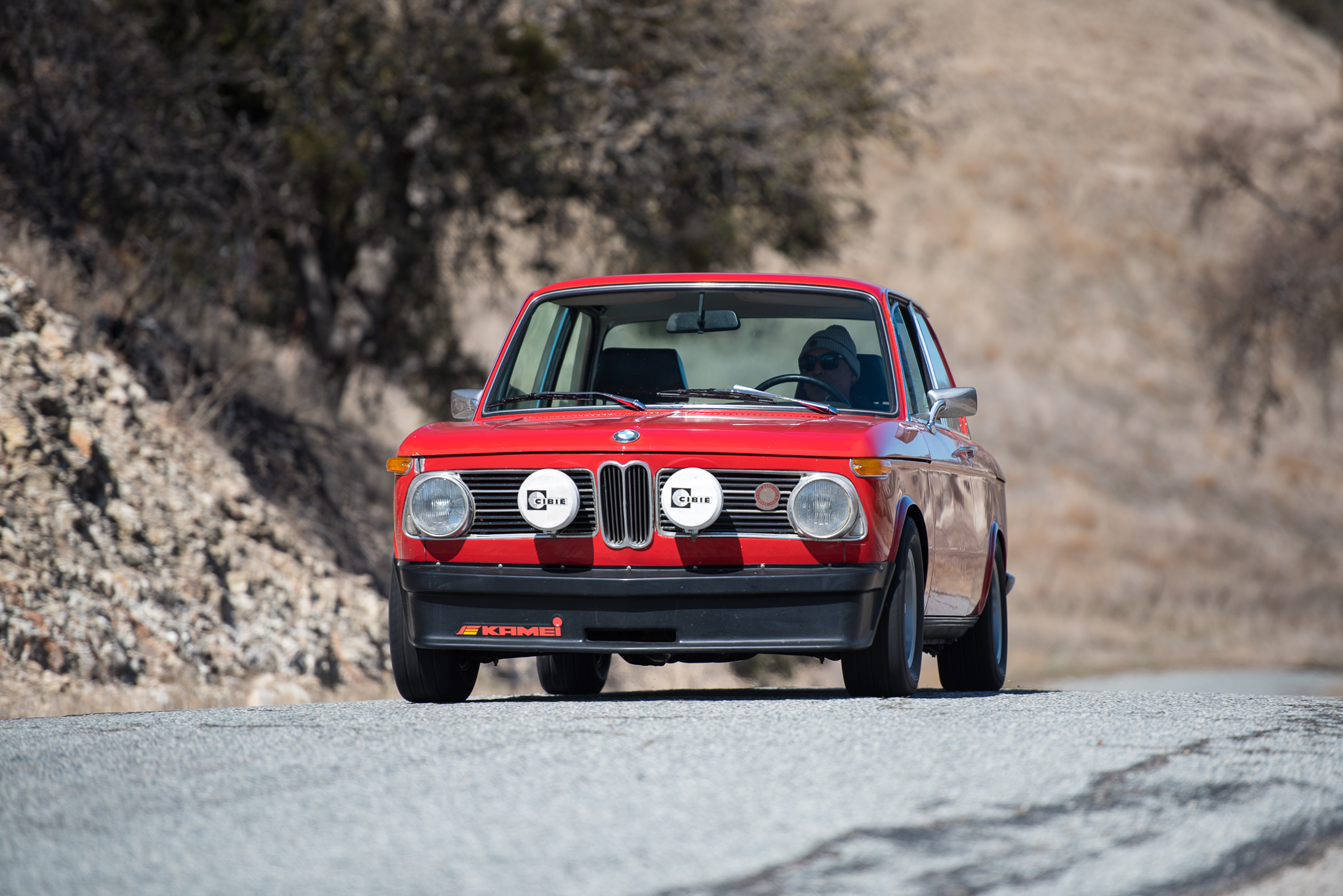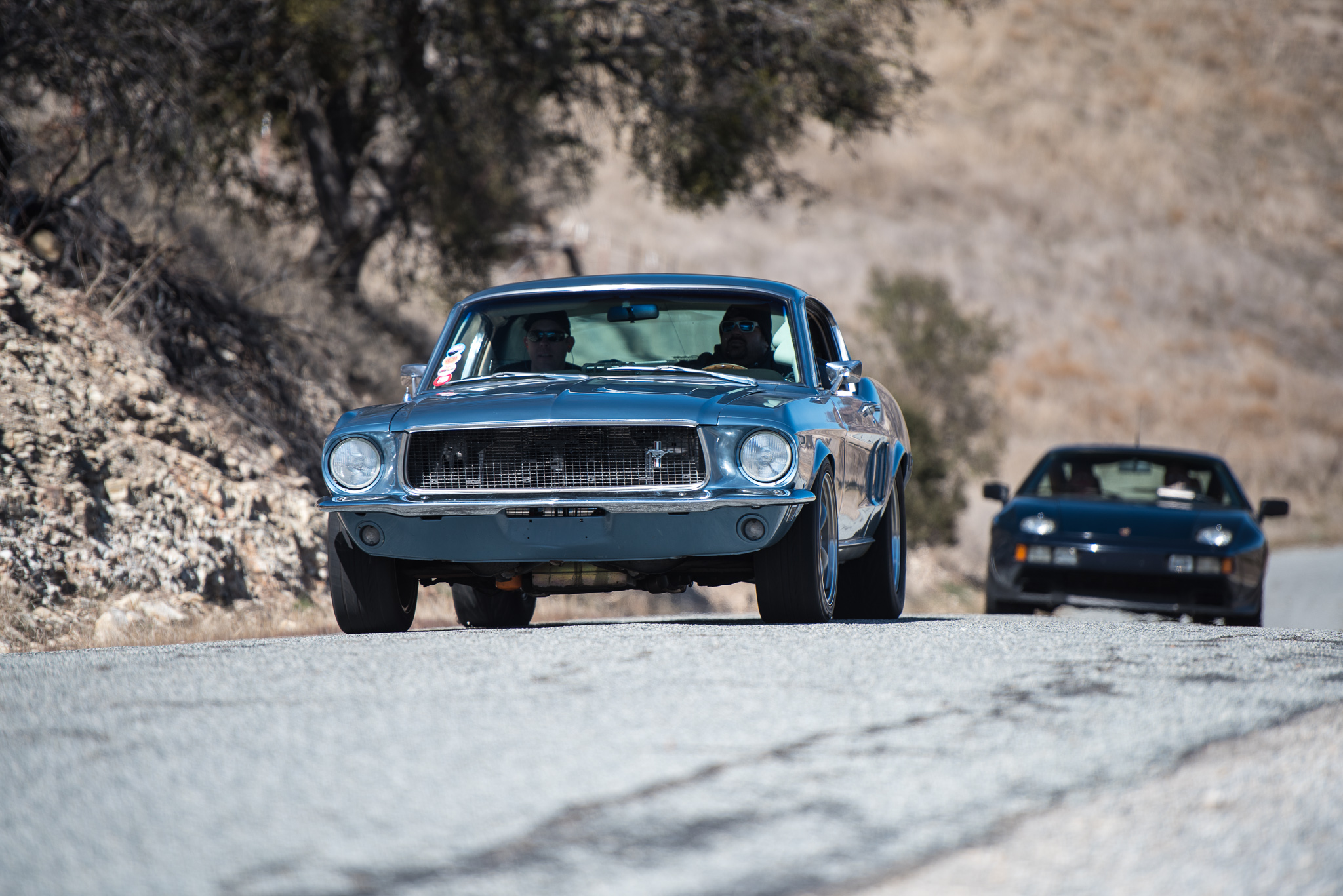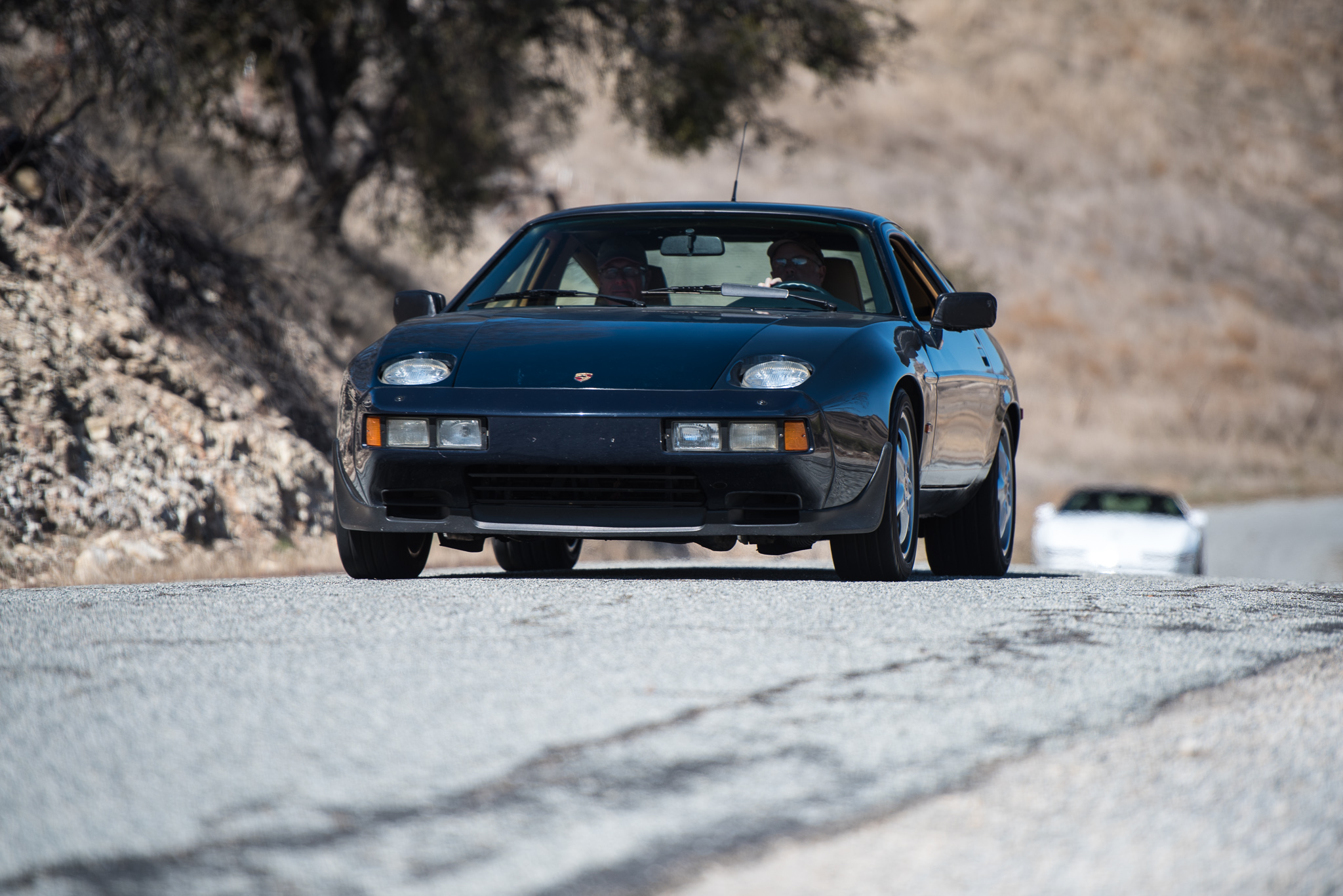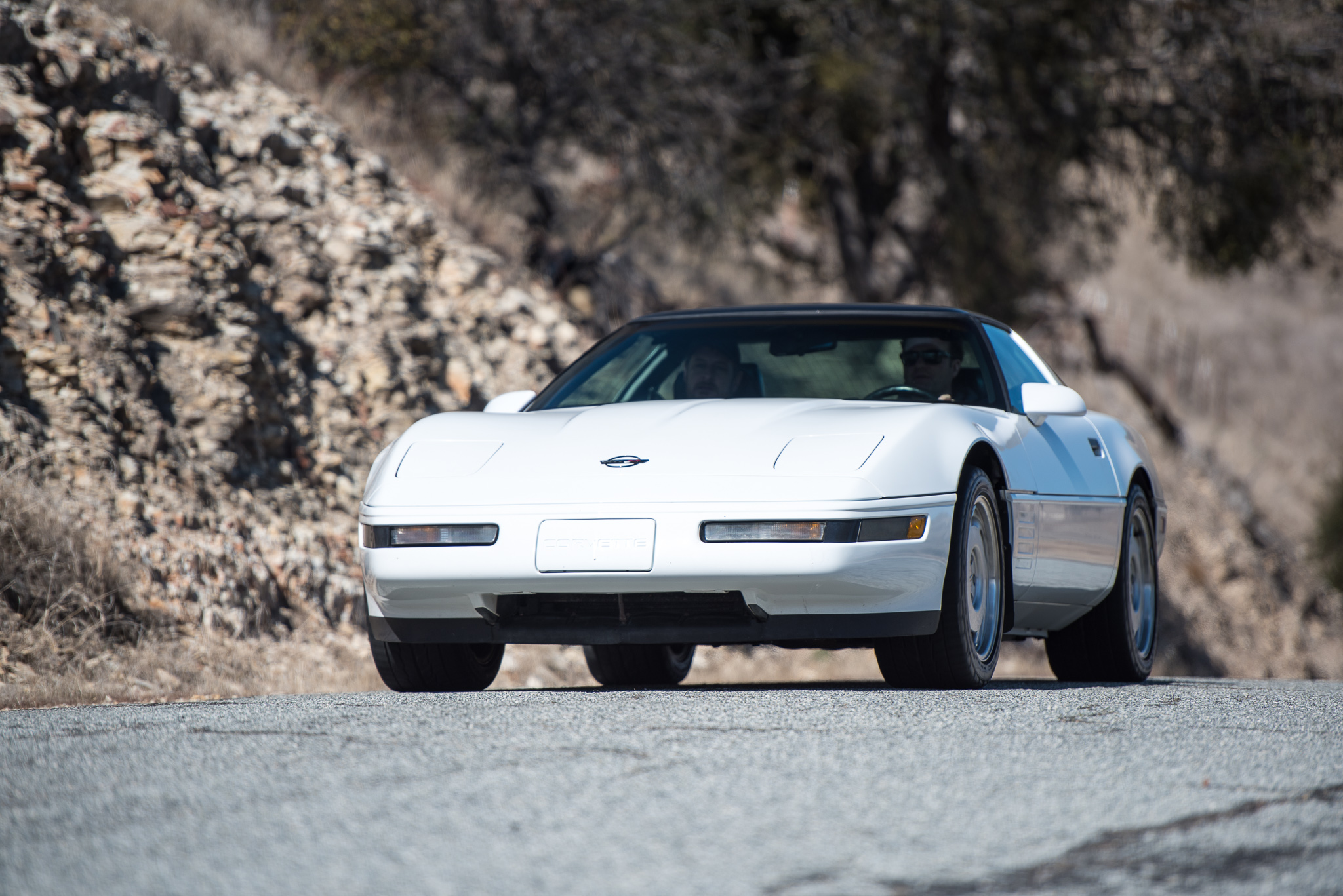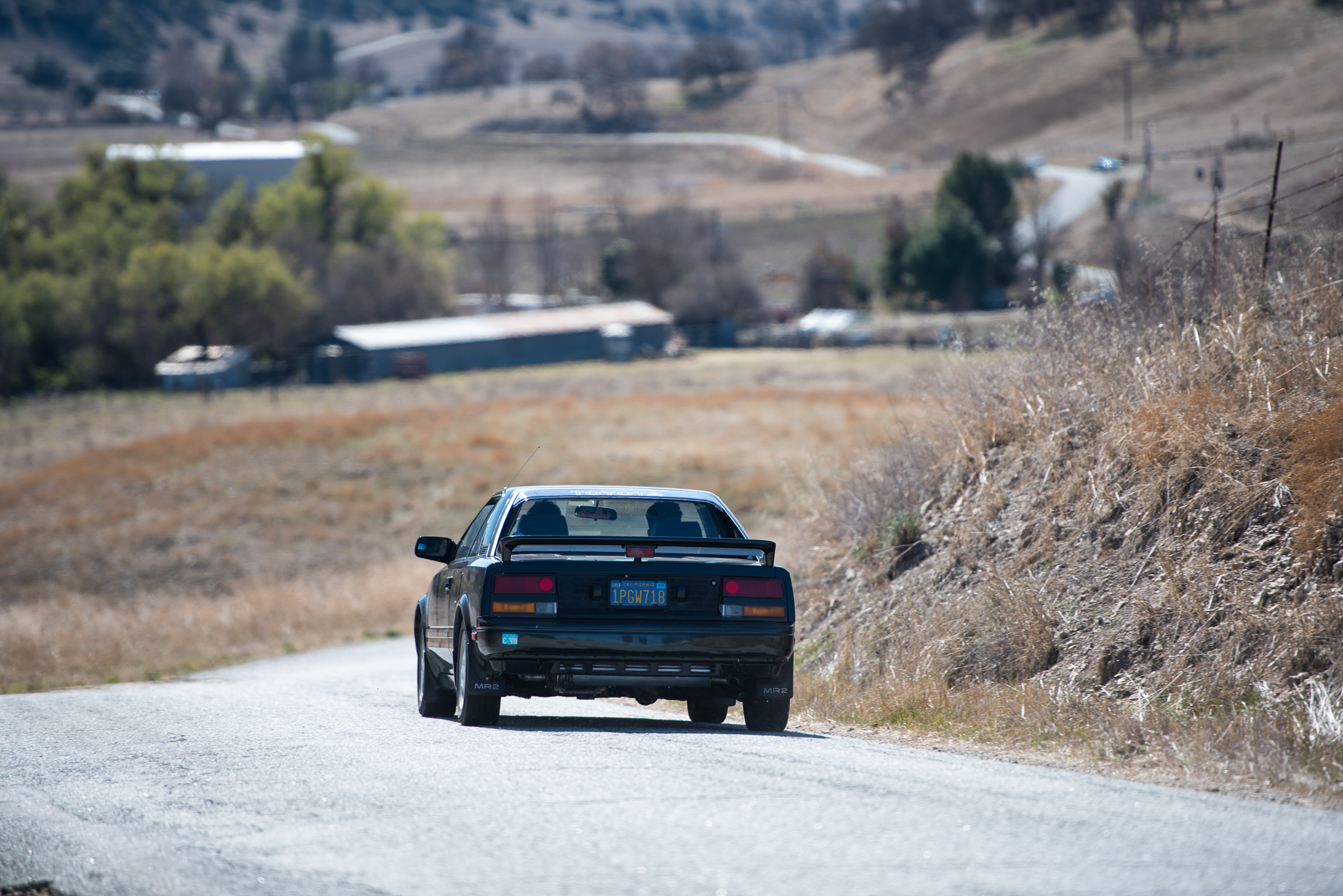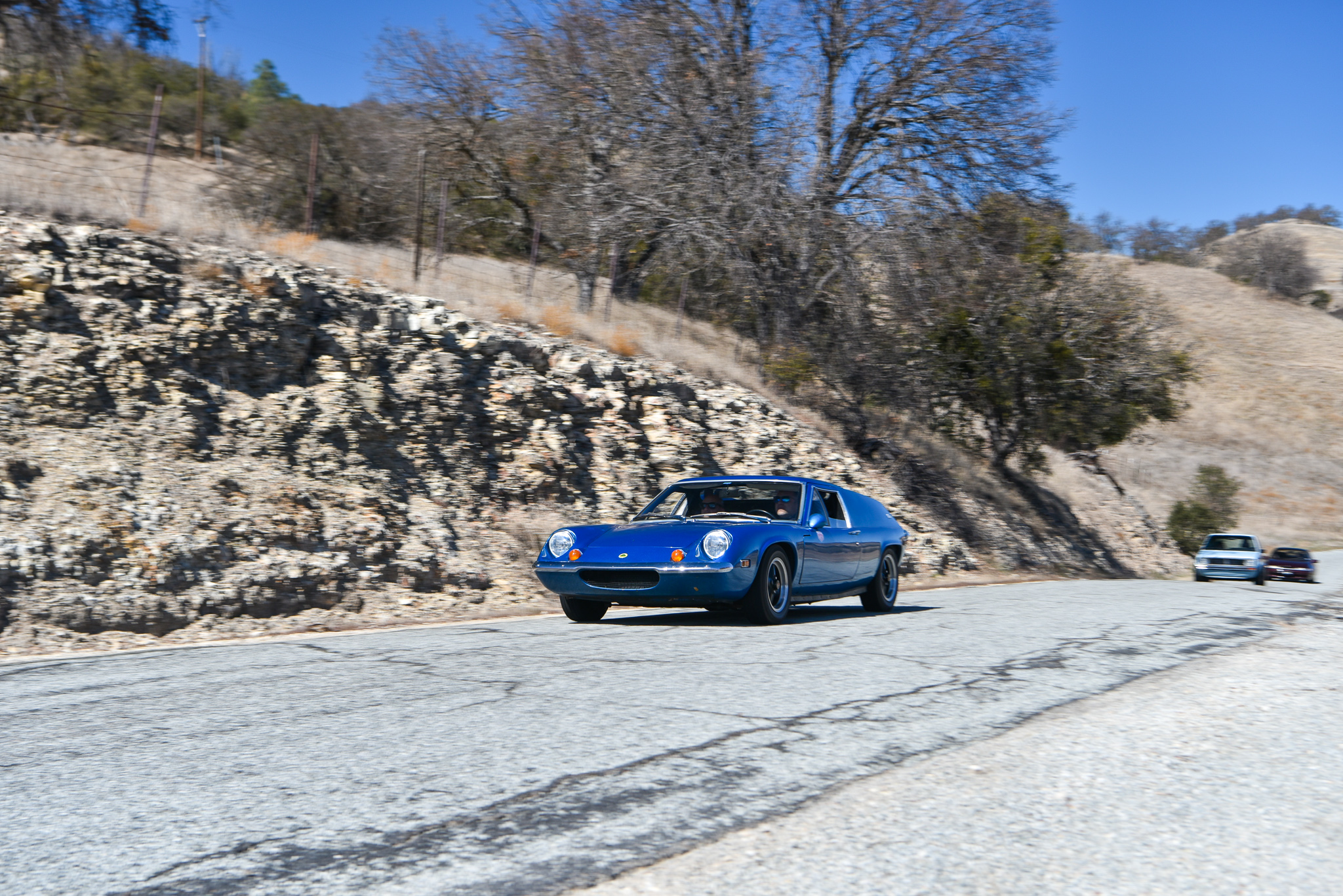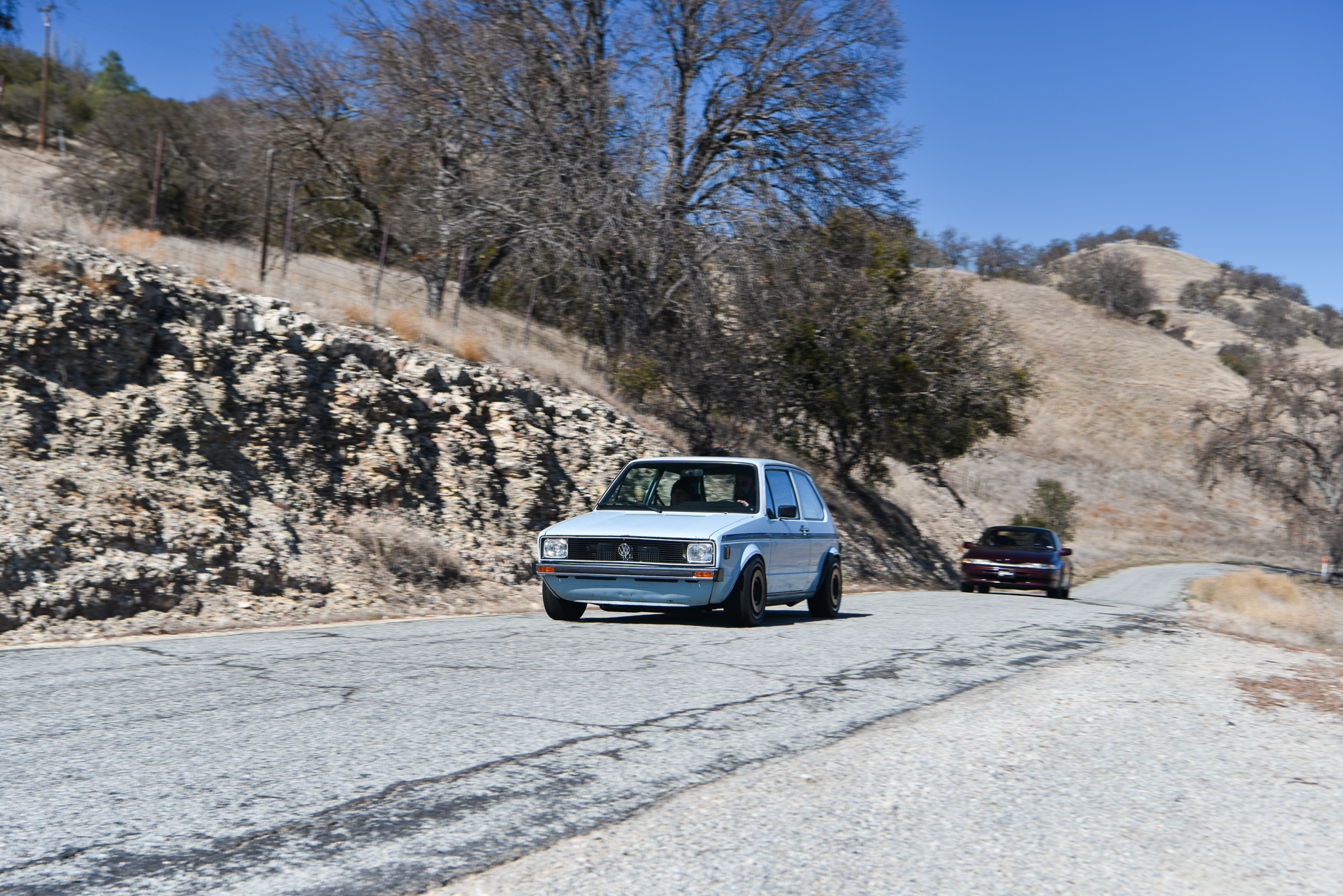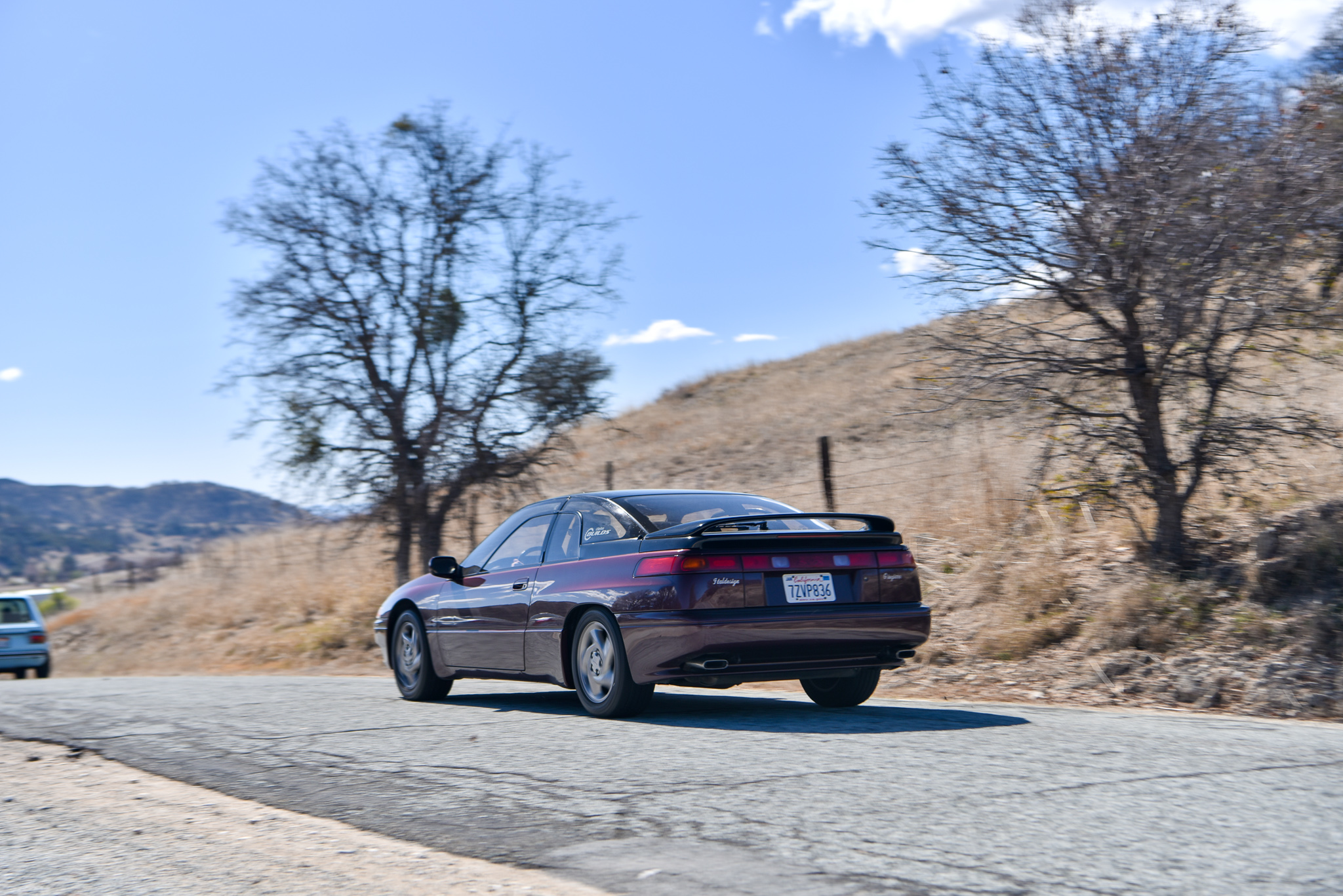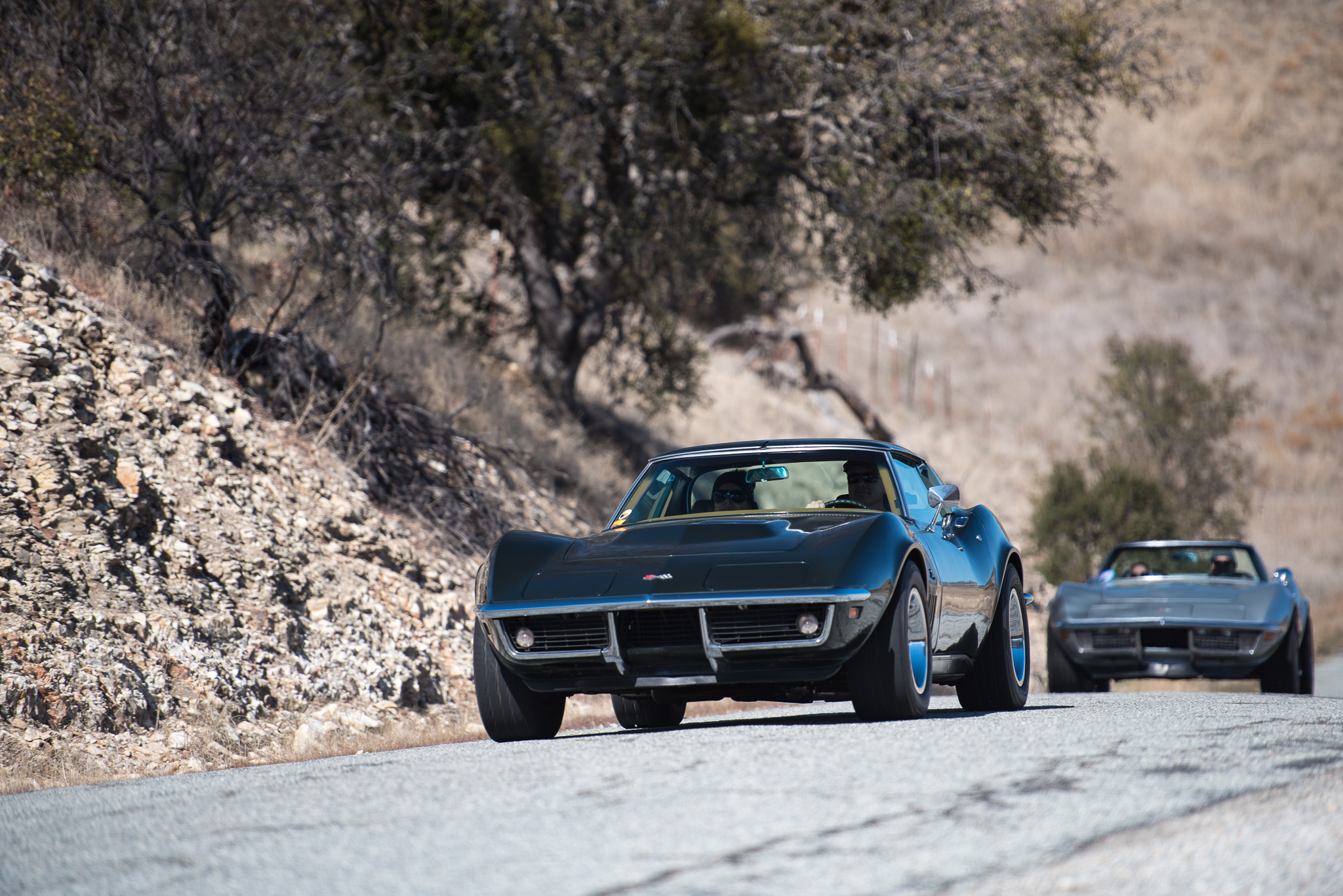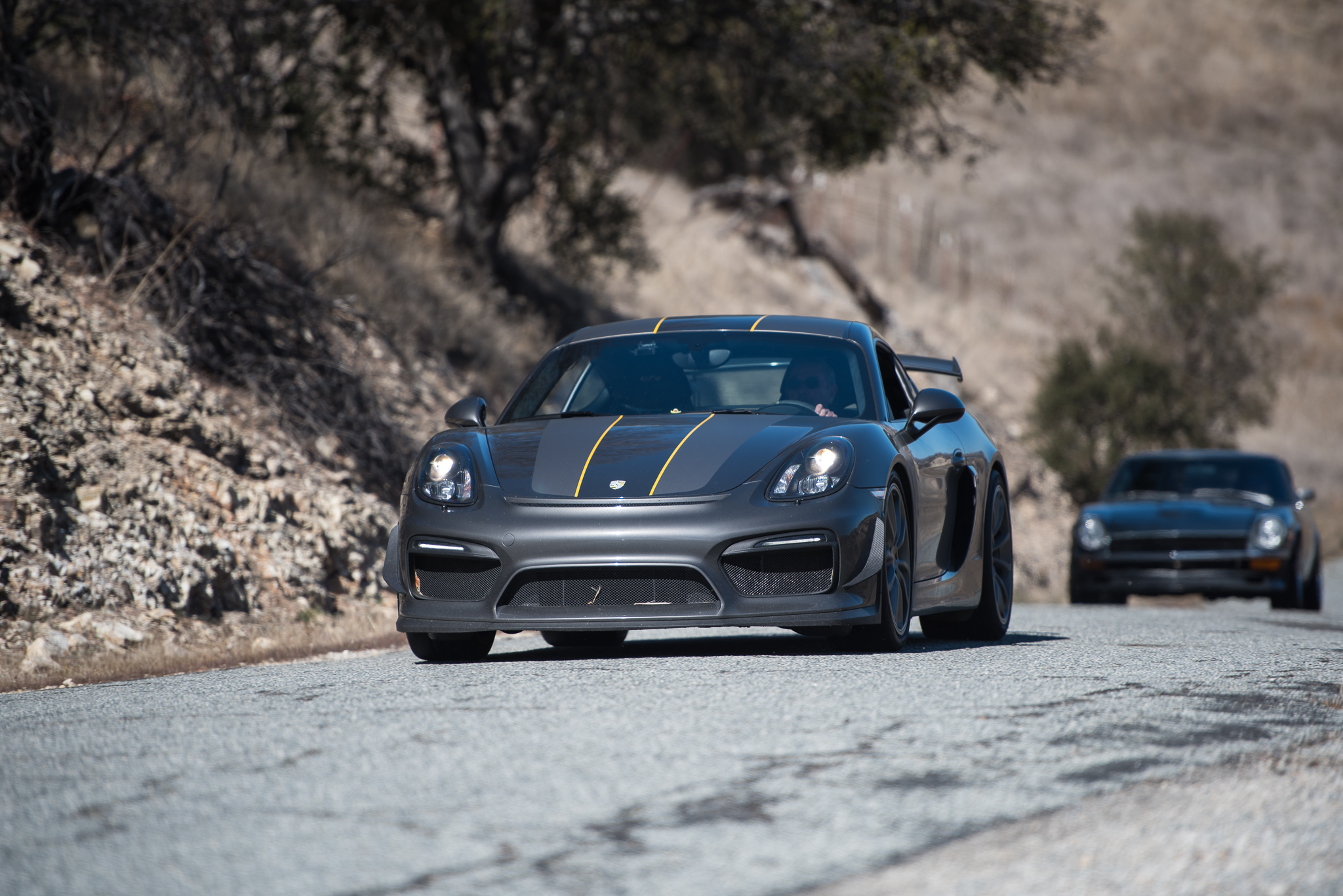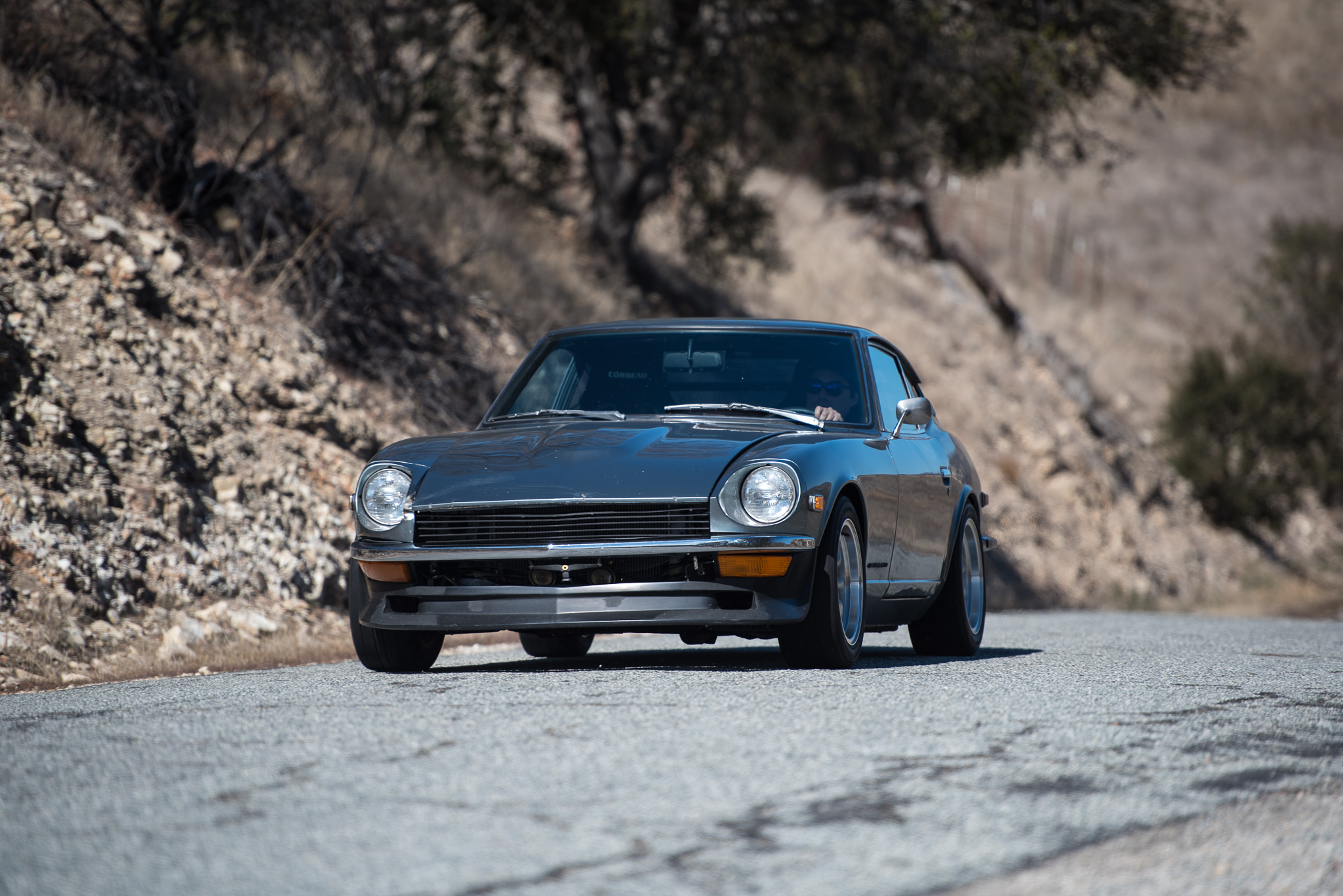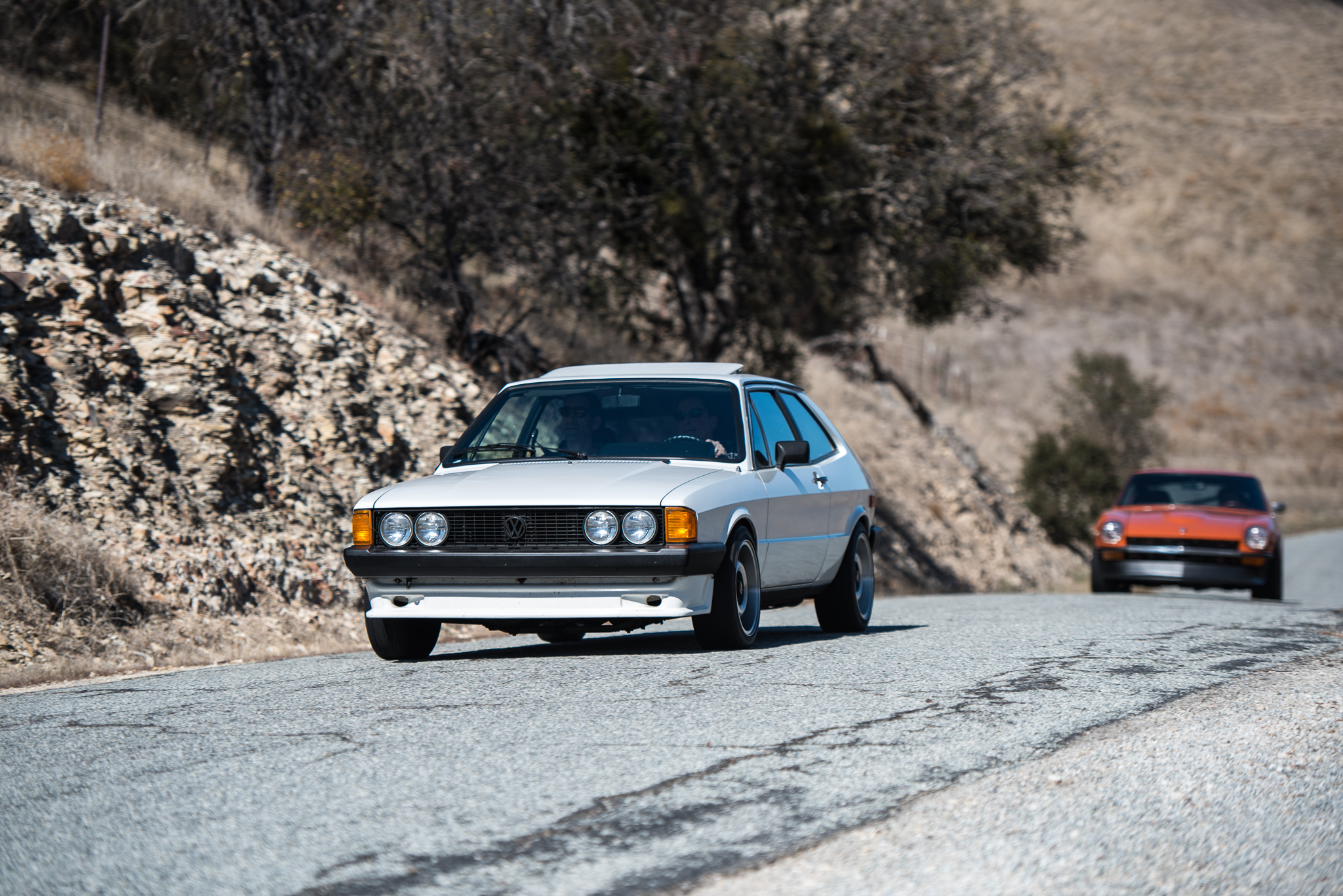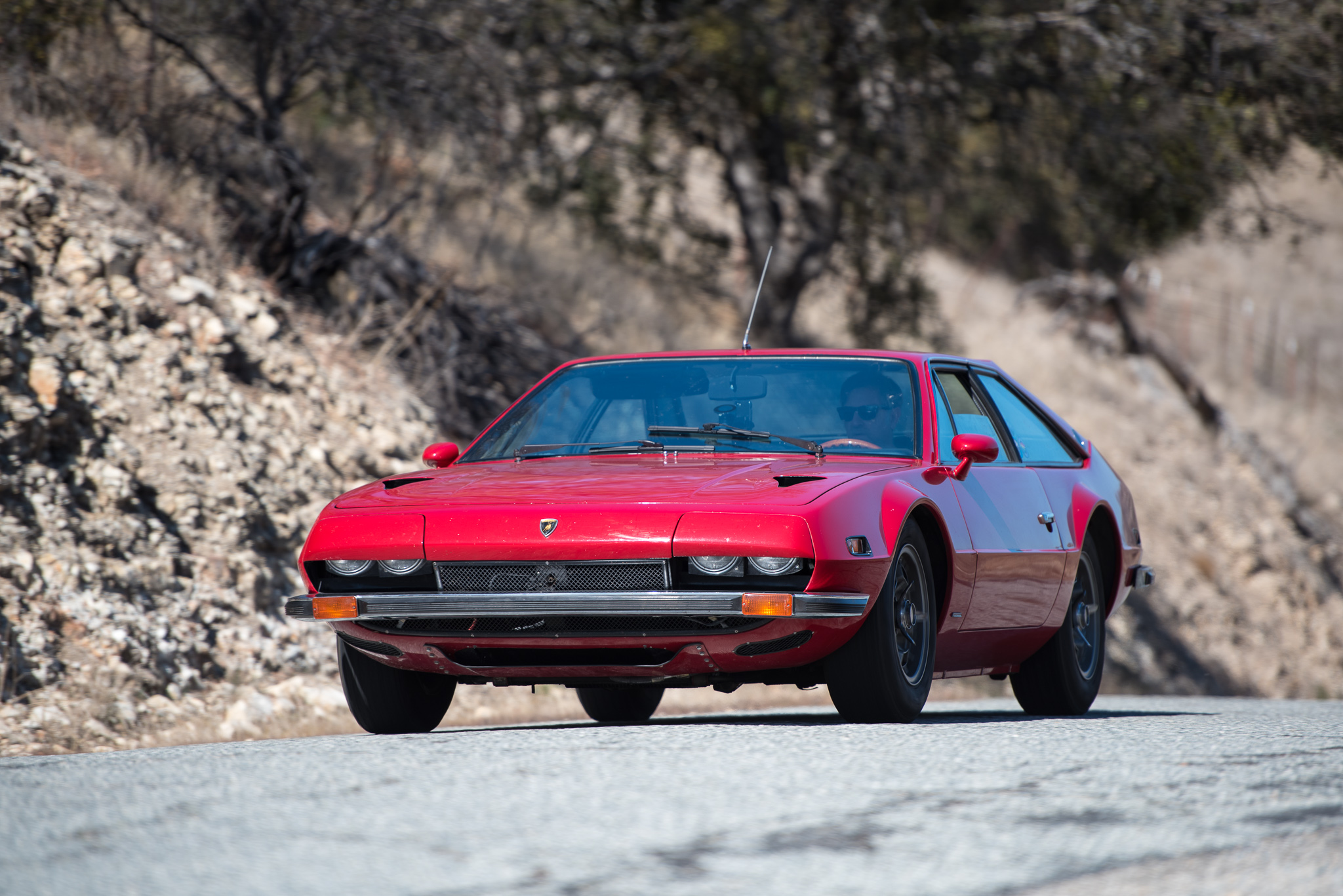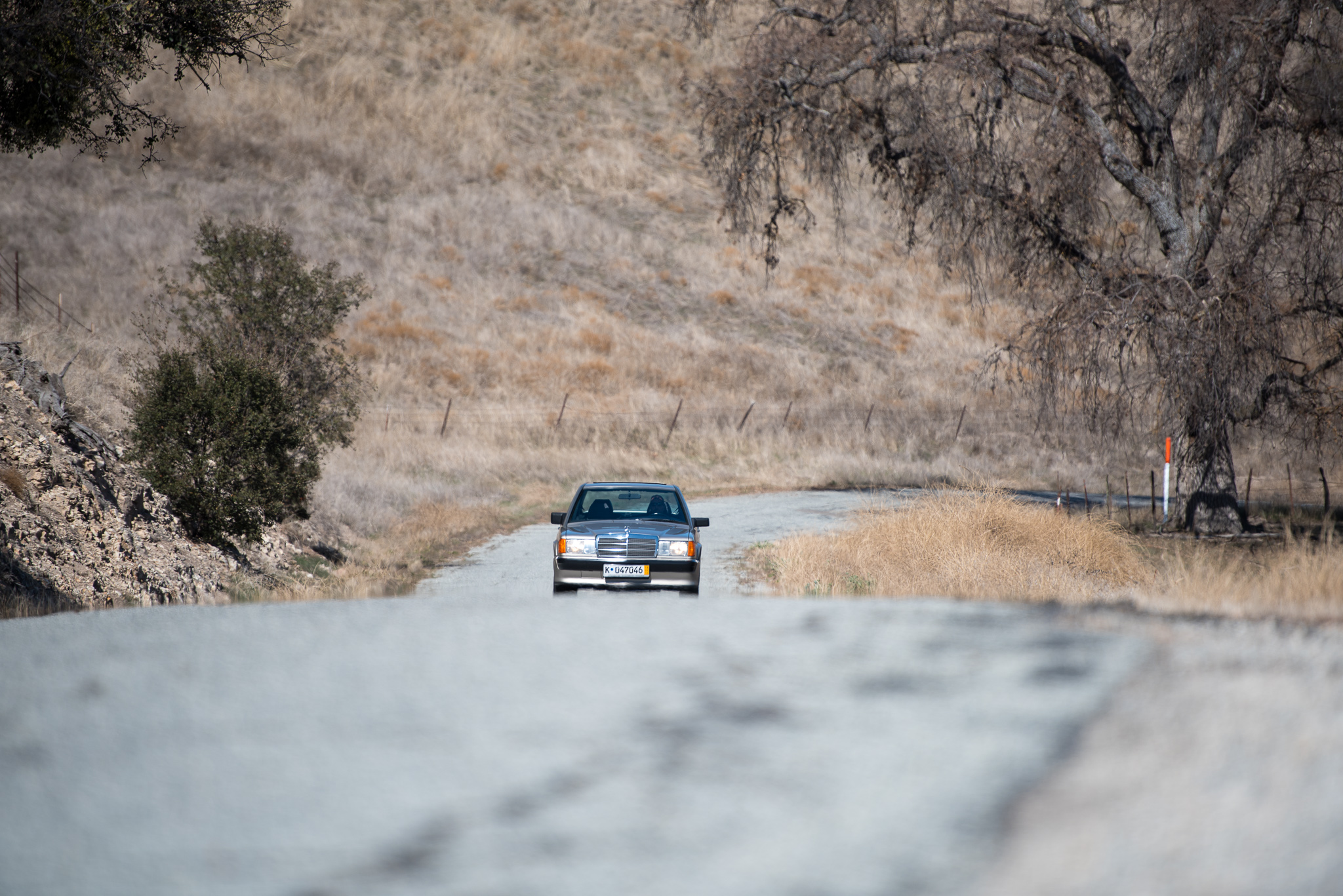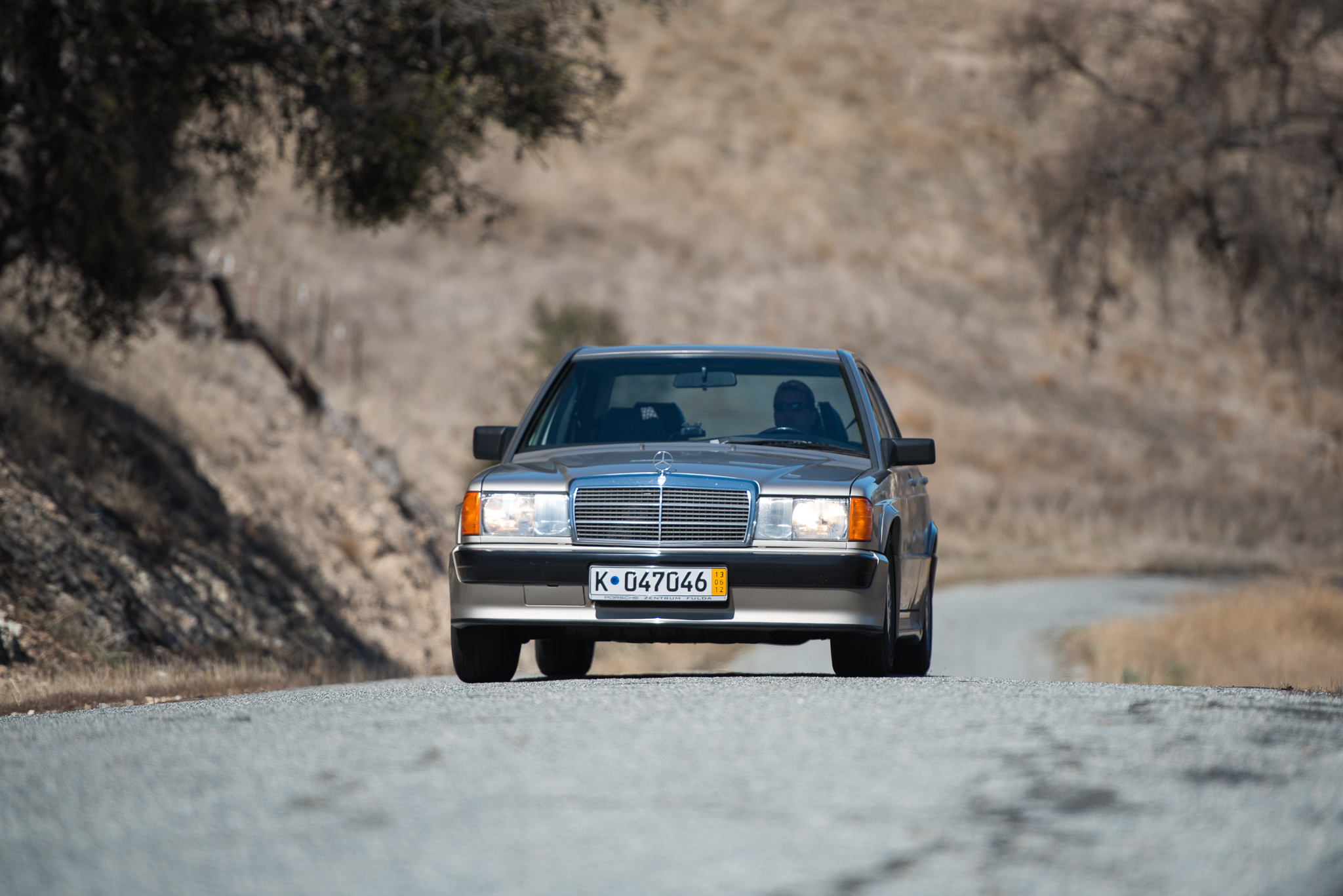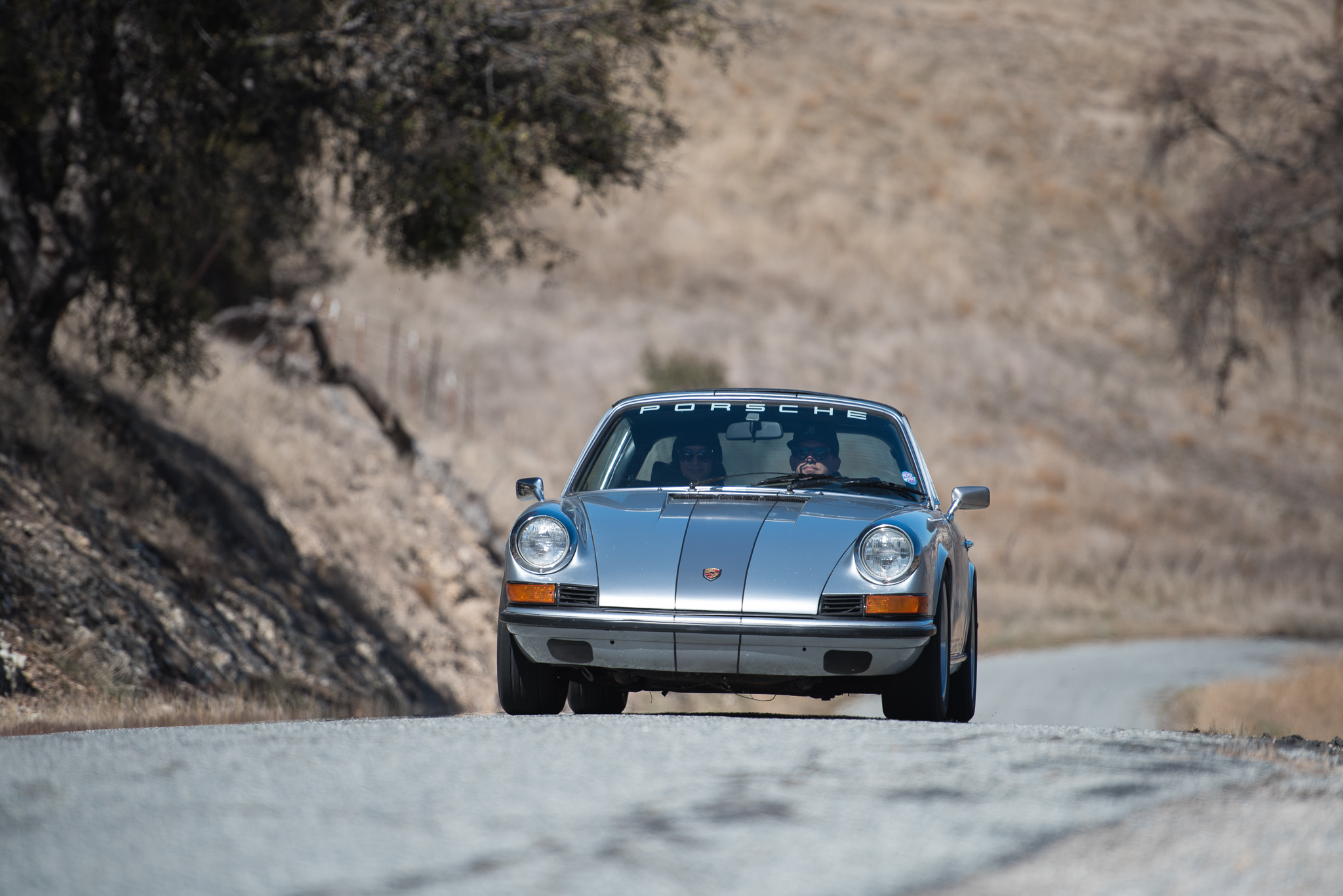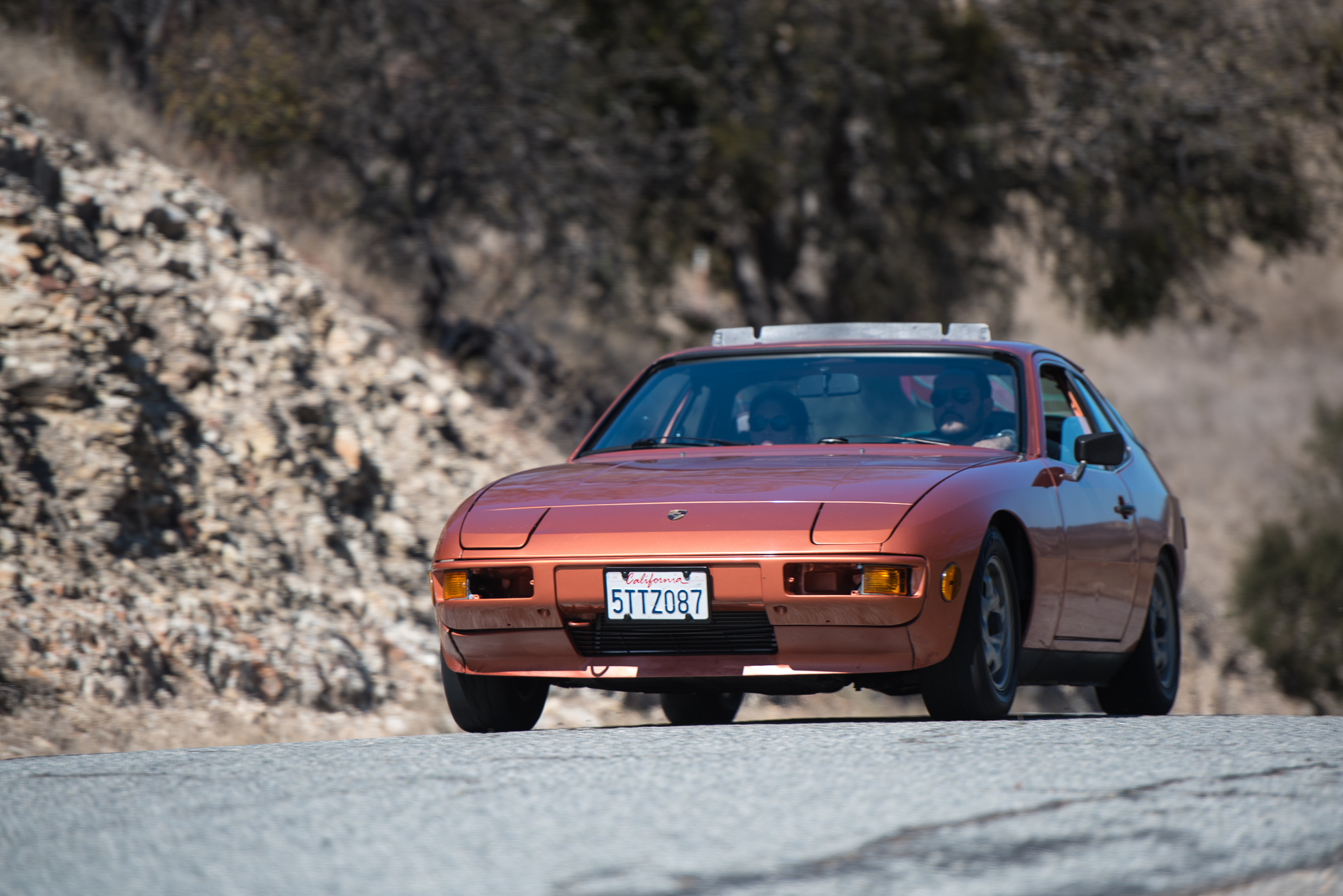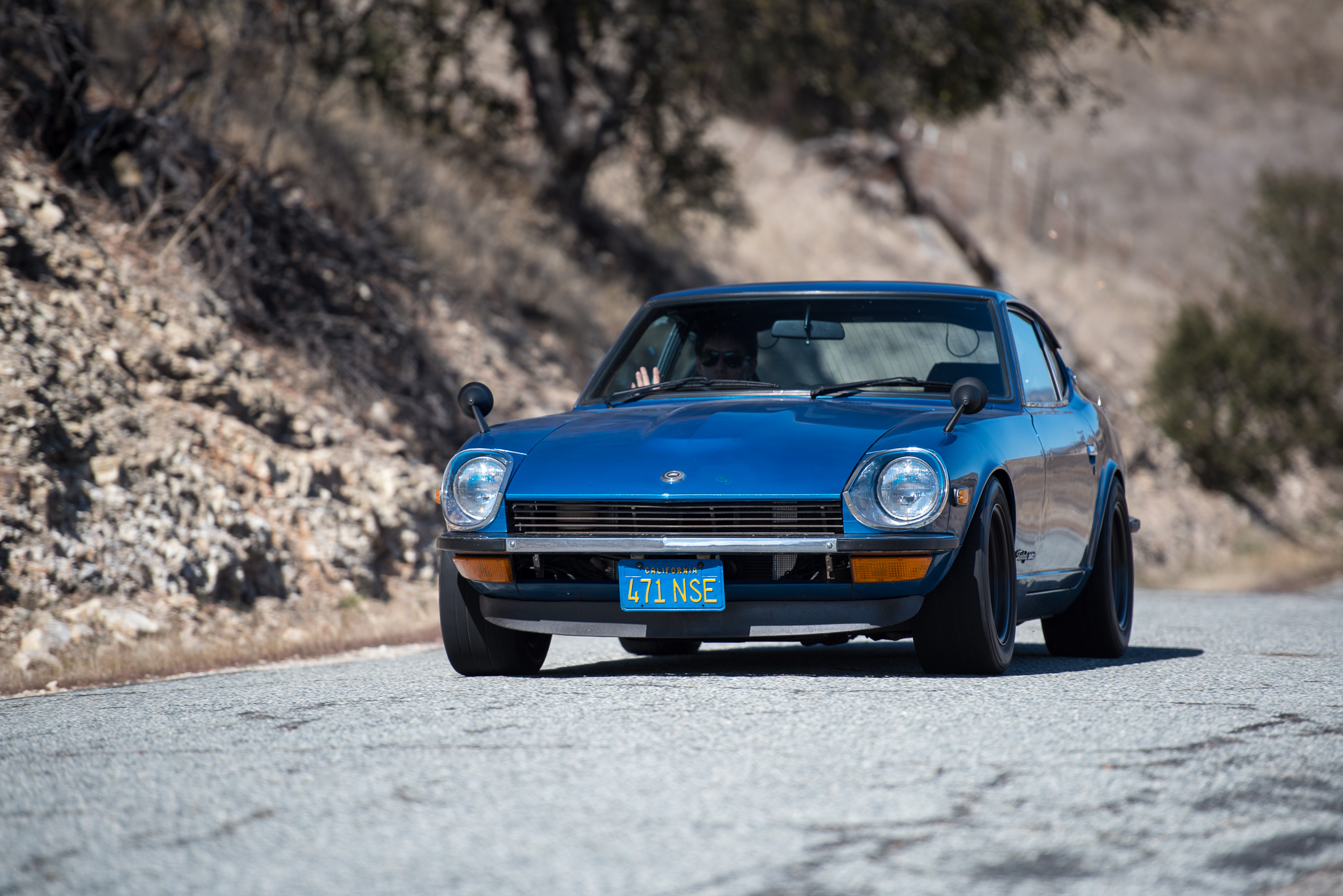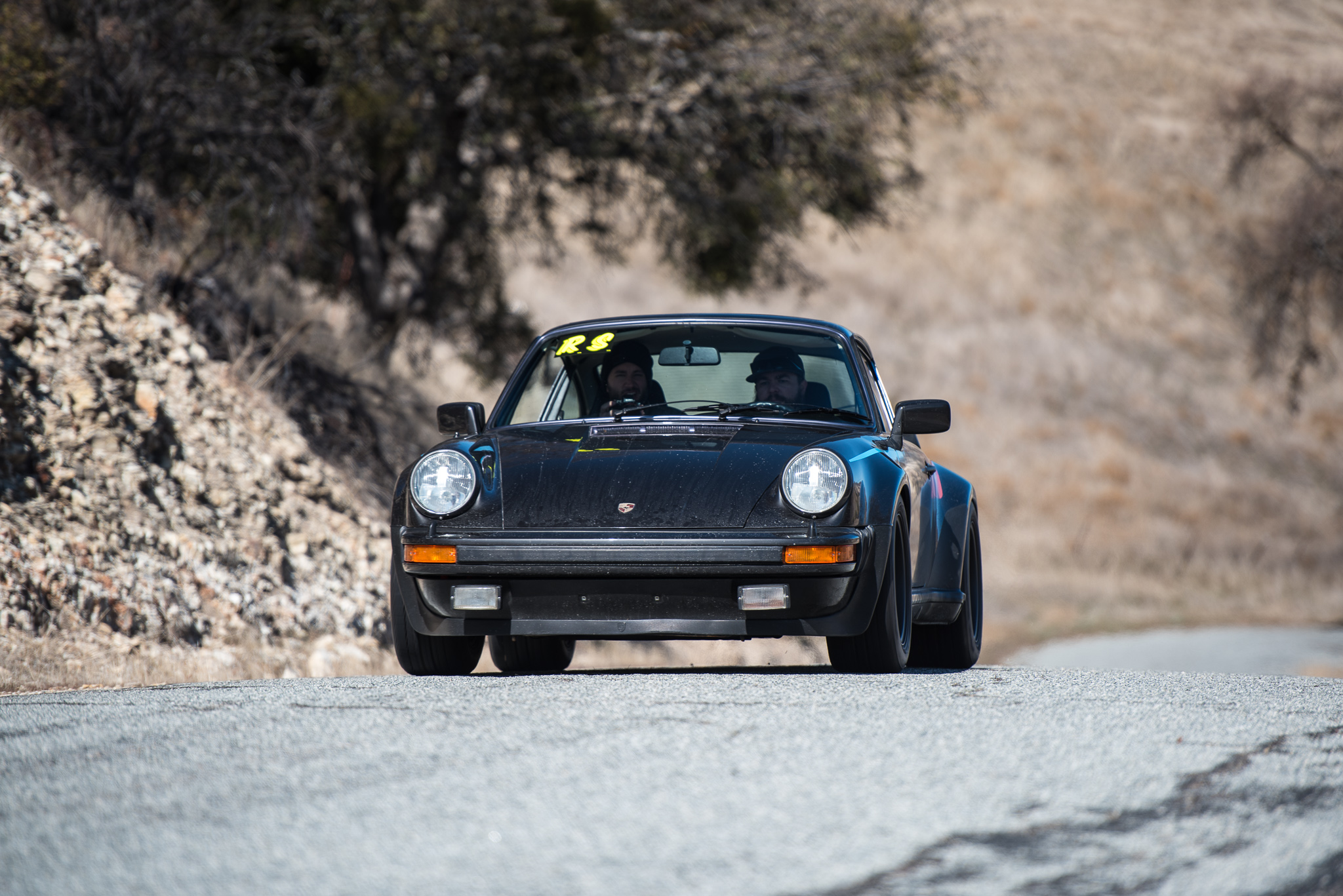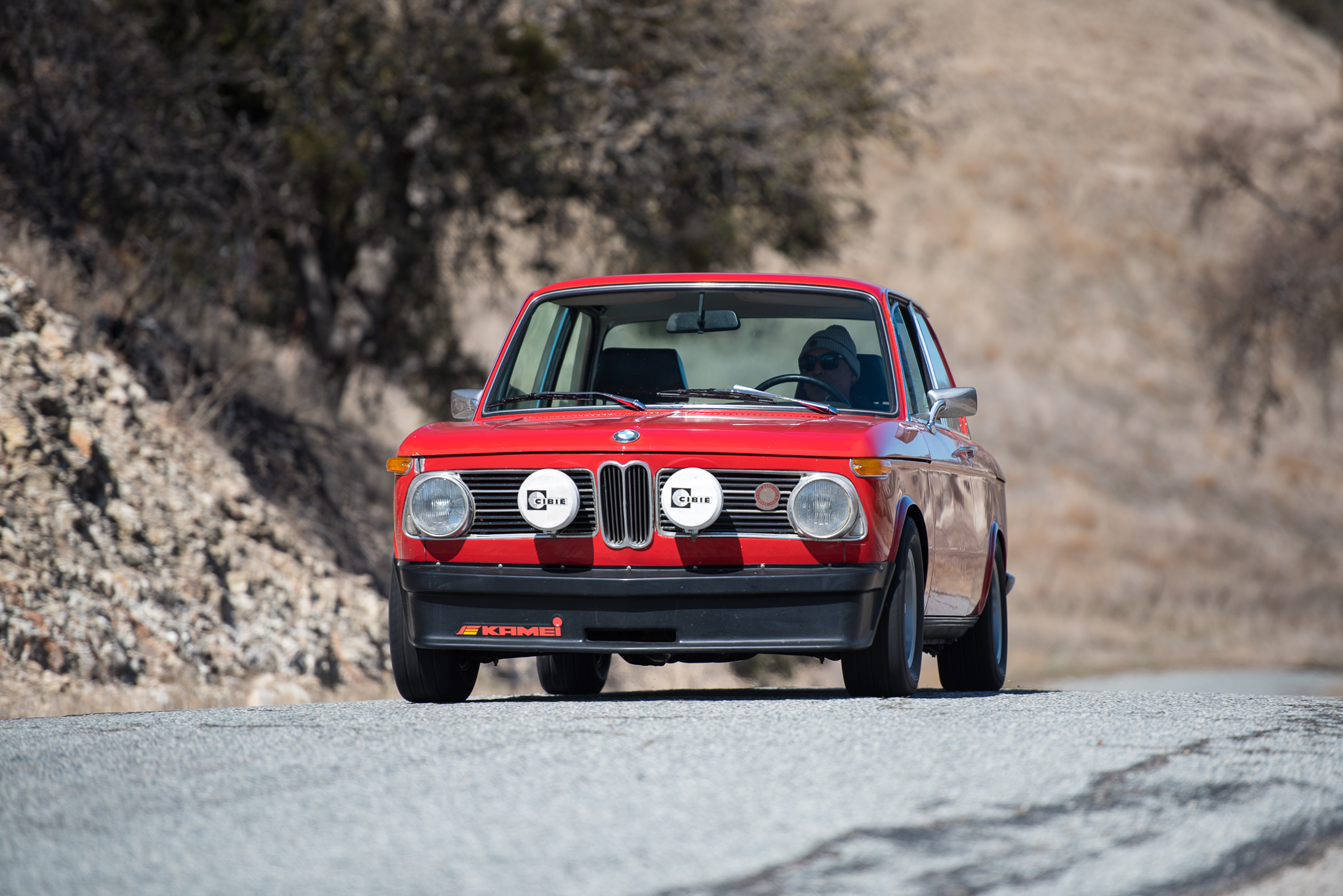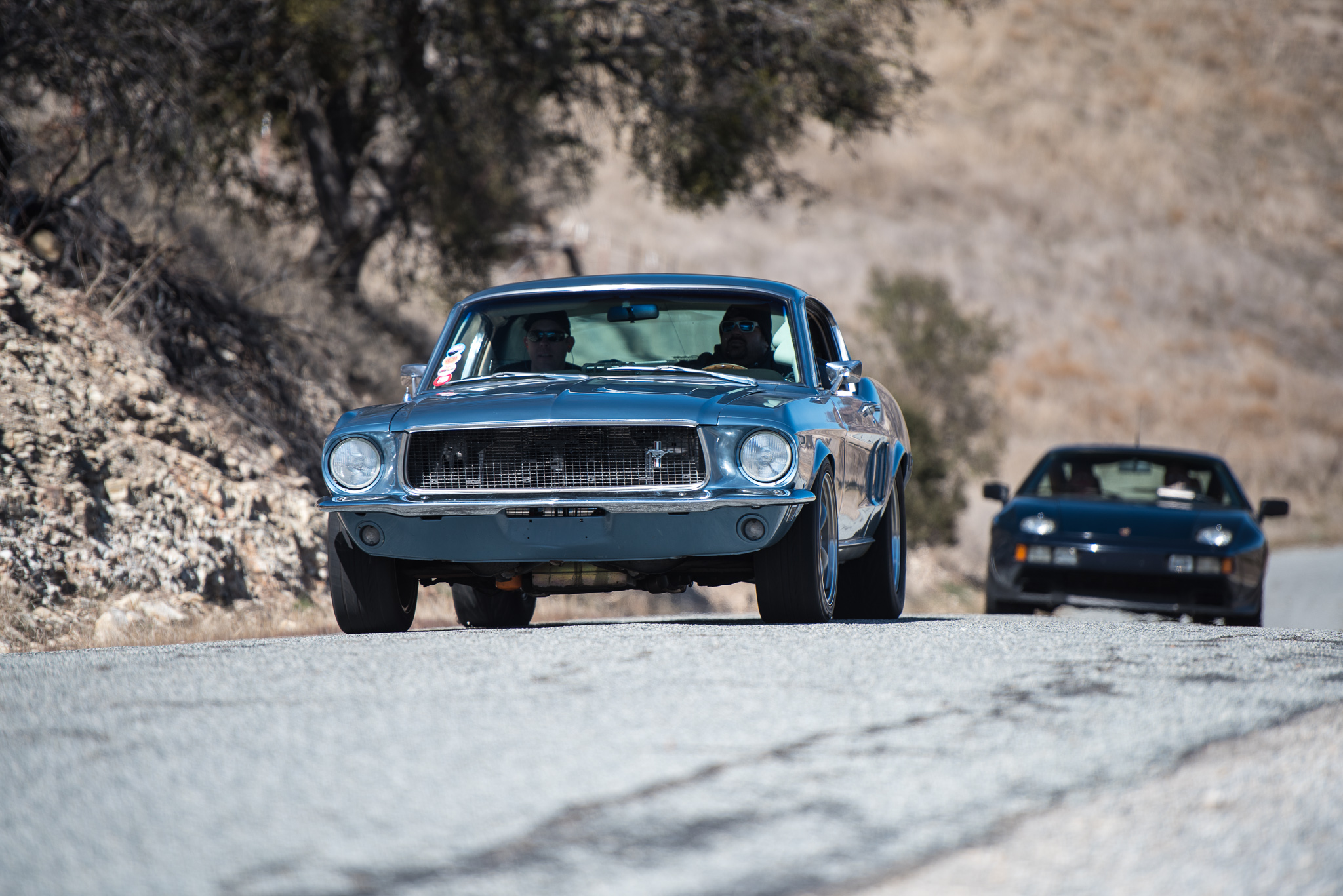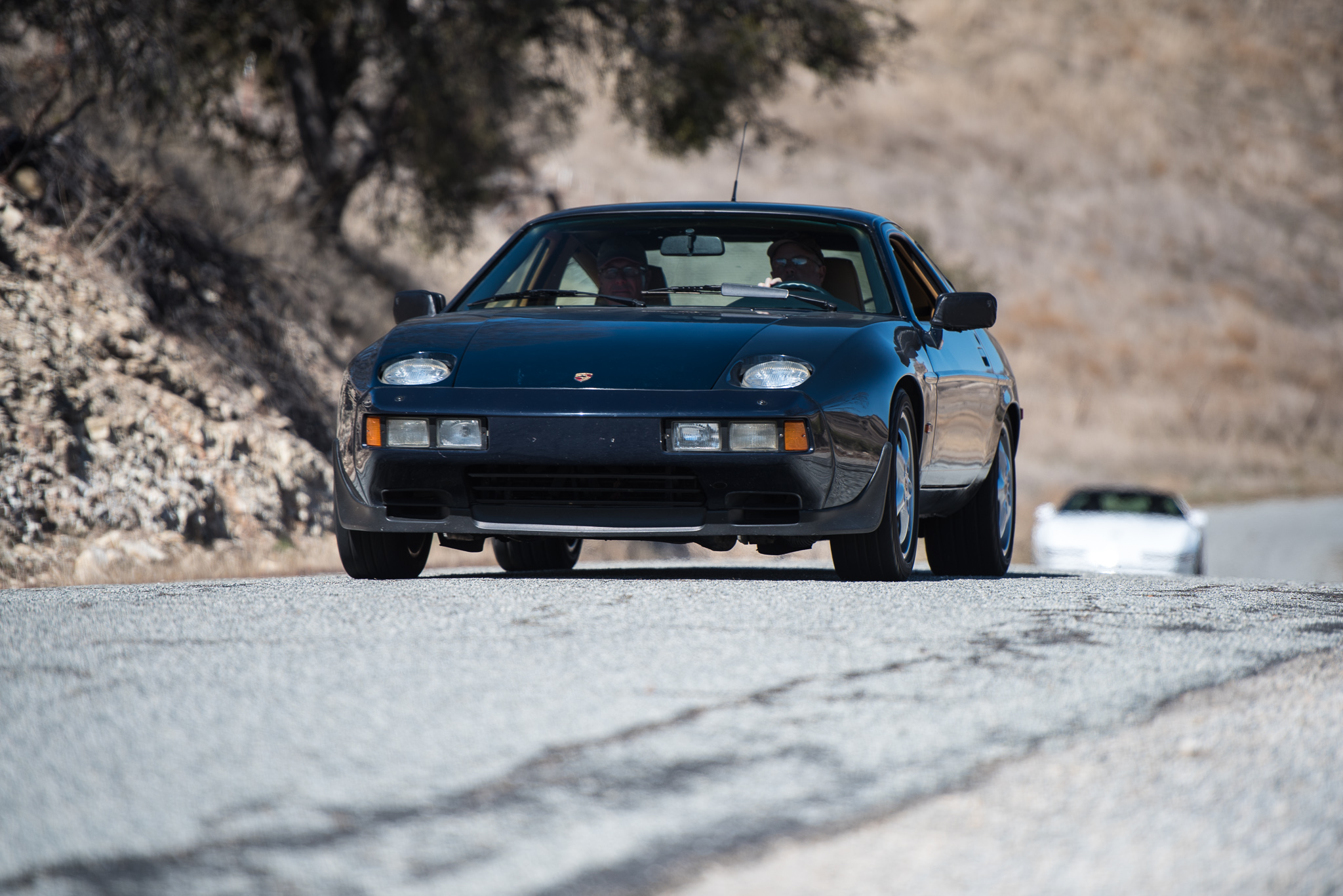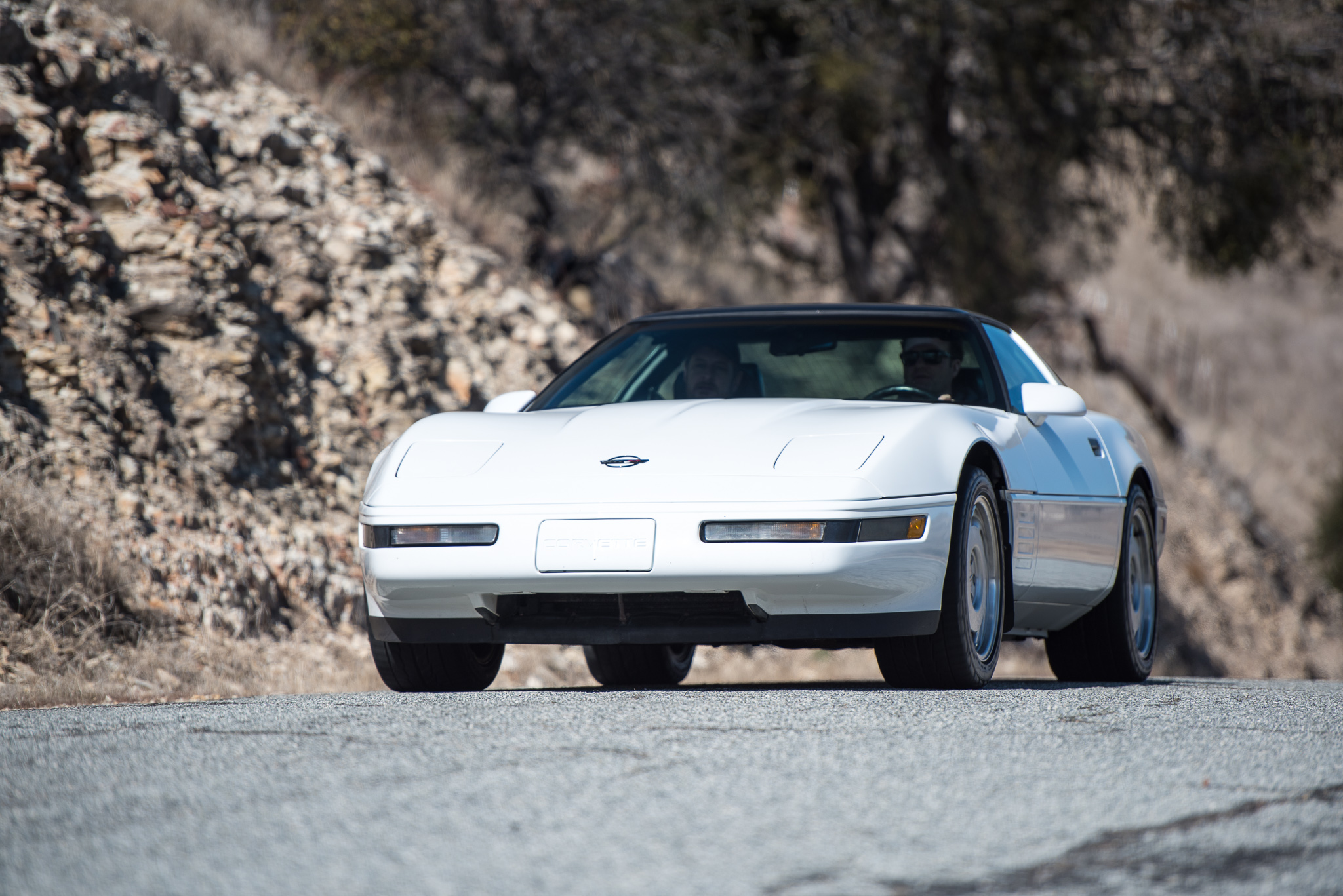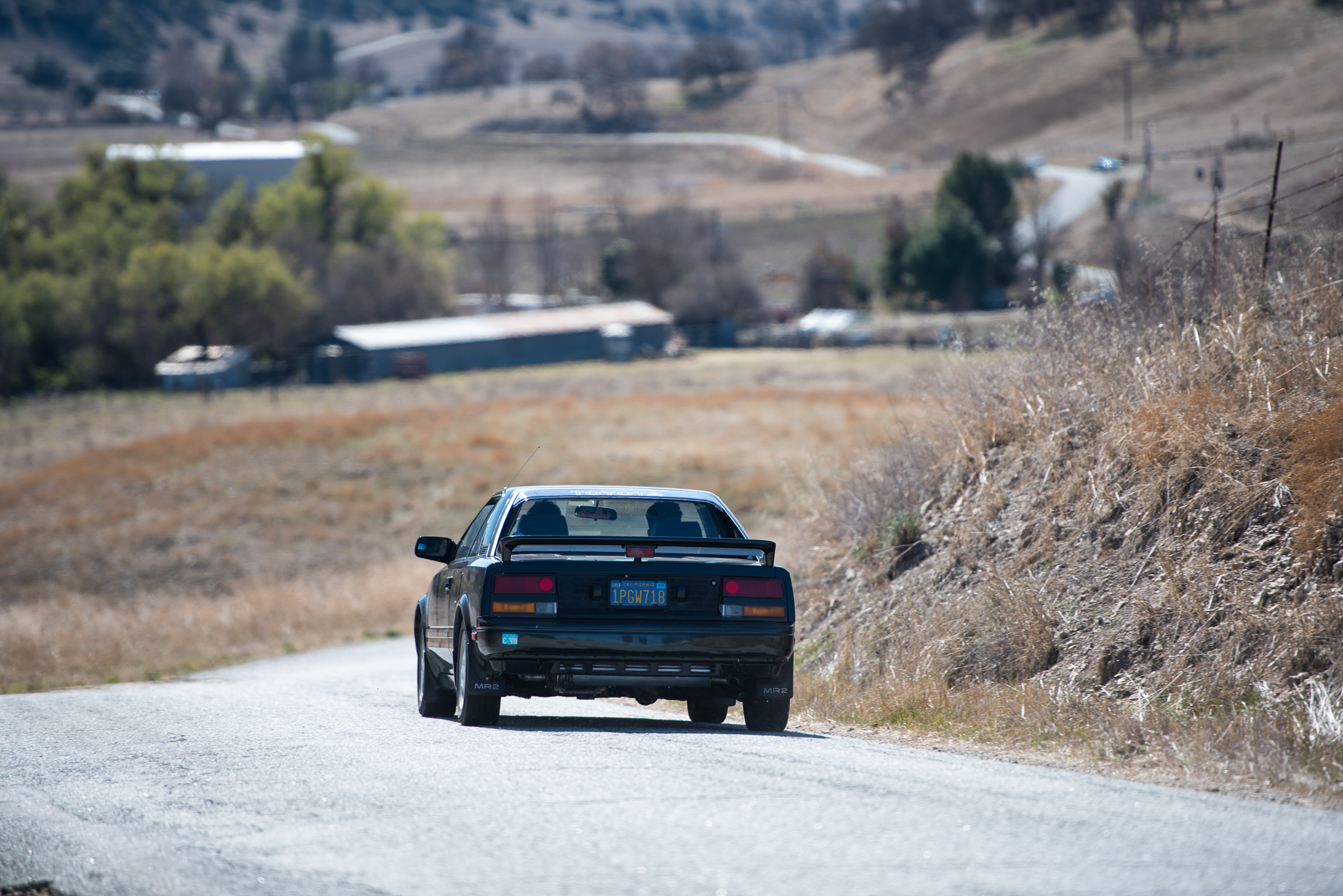 By this point, groups had formed, and it's always interesting to see who ends up rolling with each other.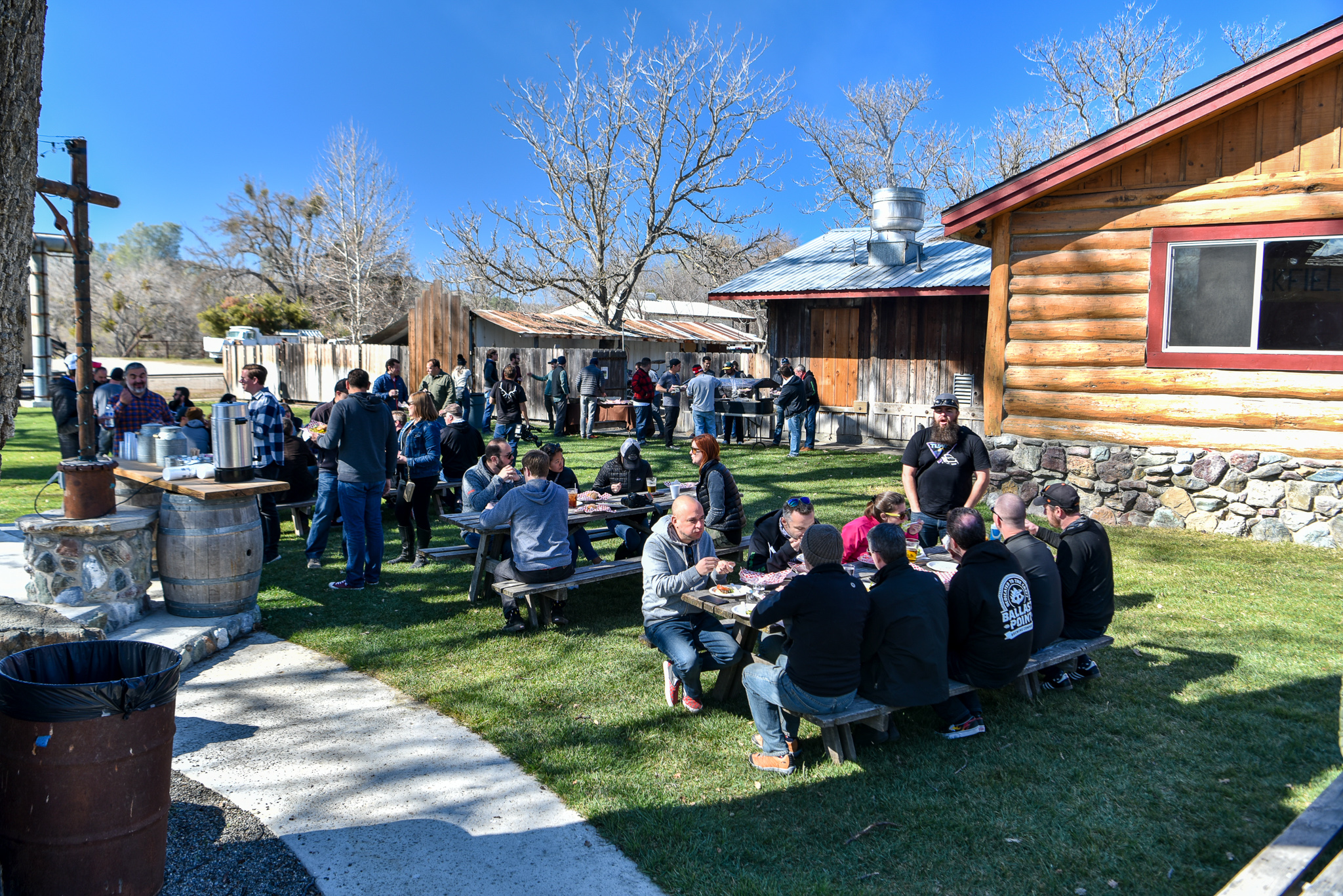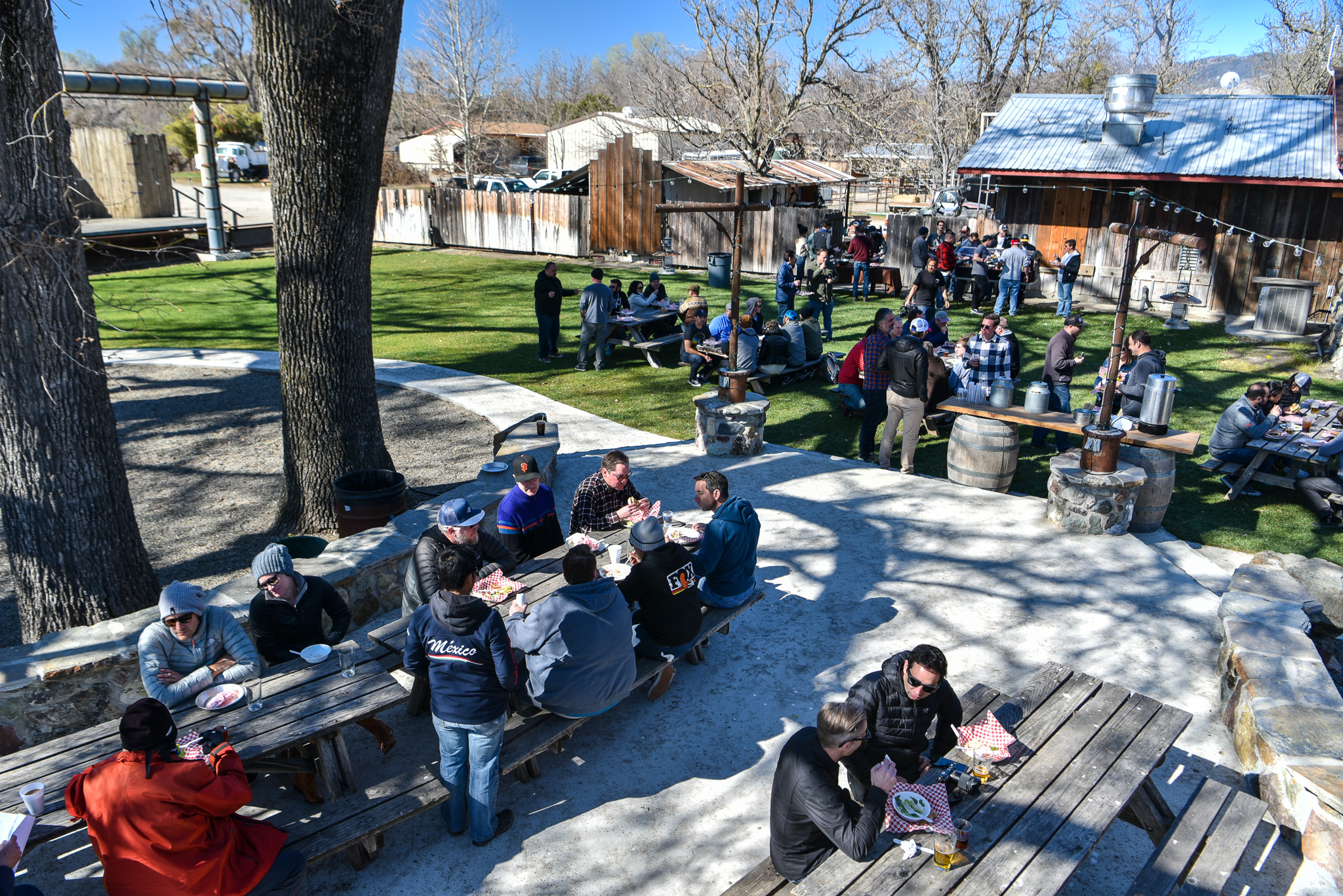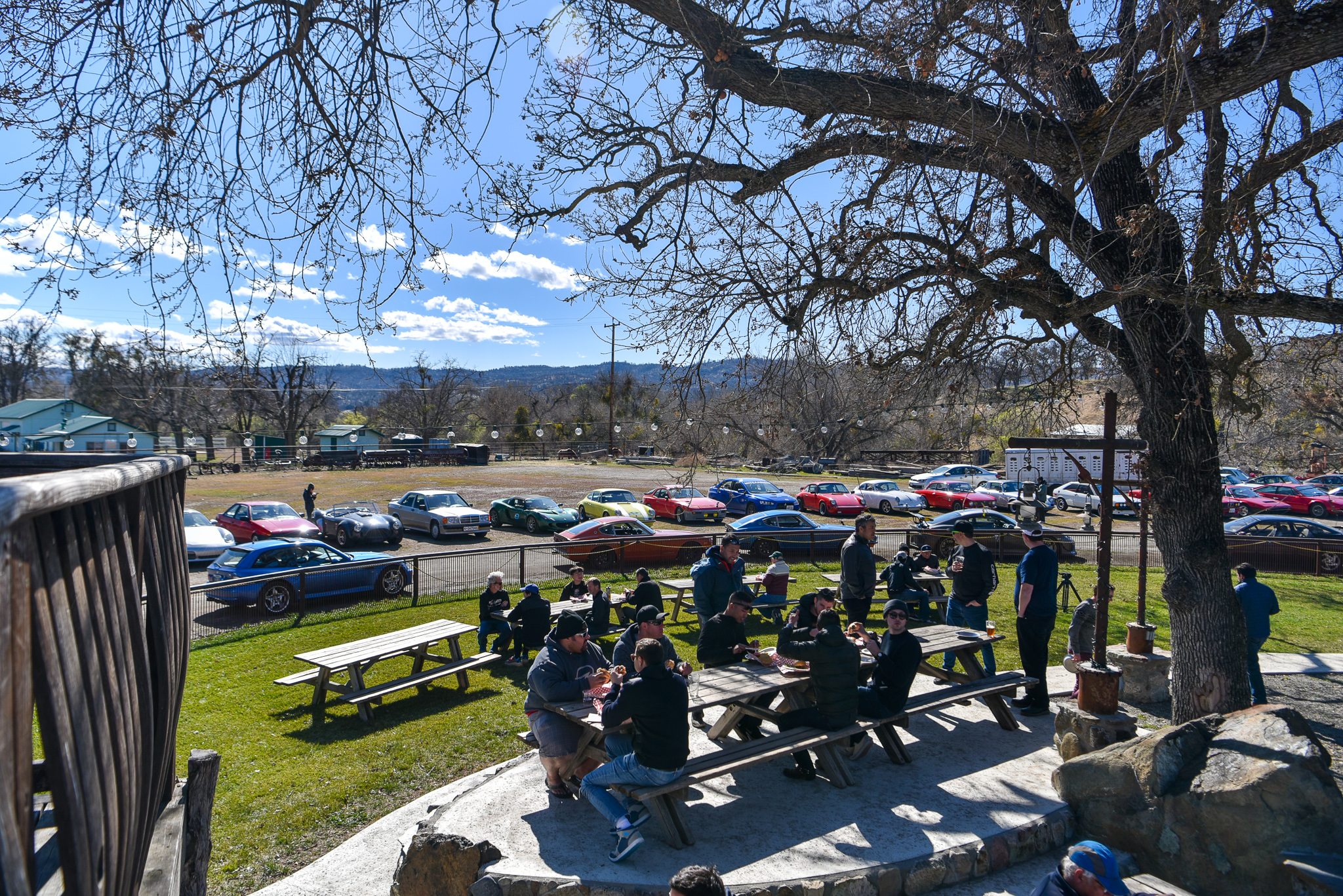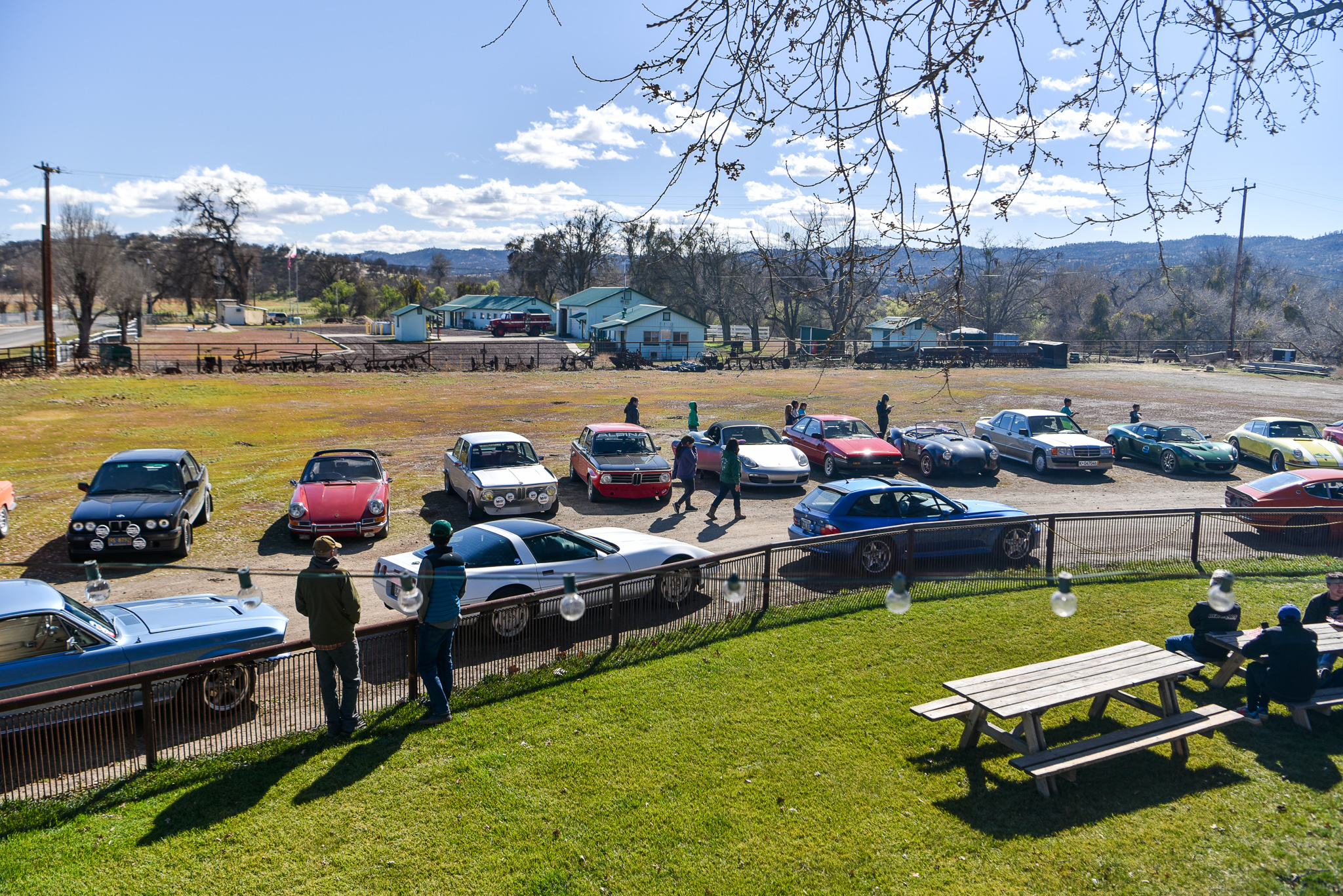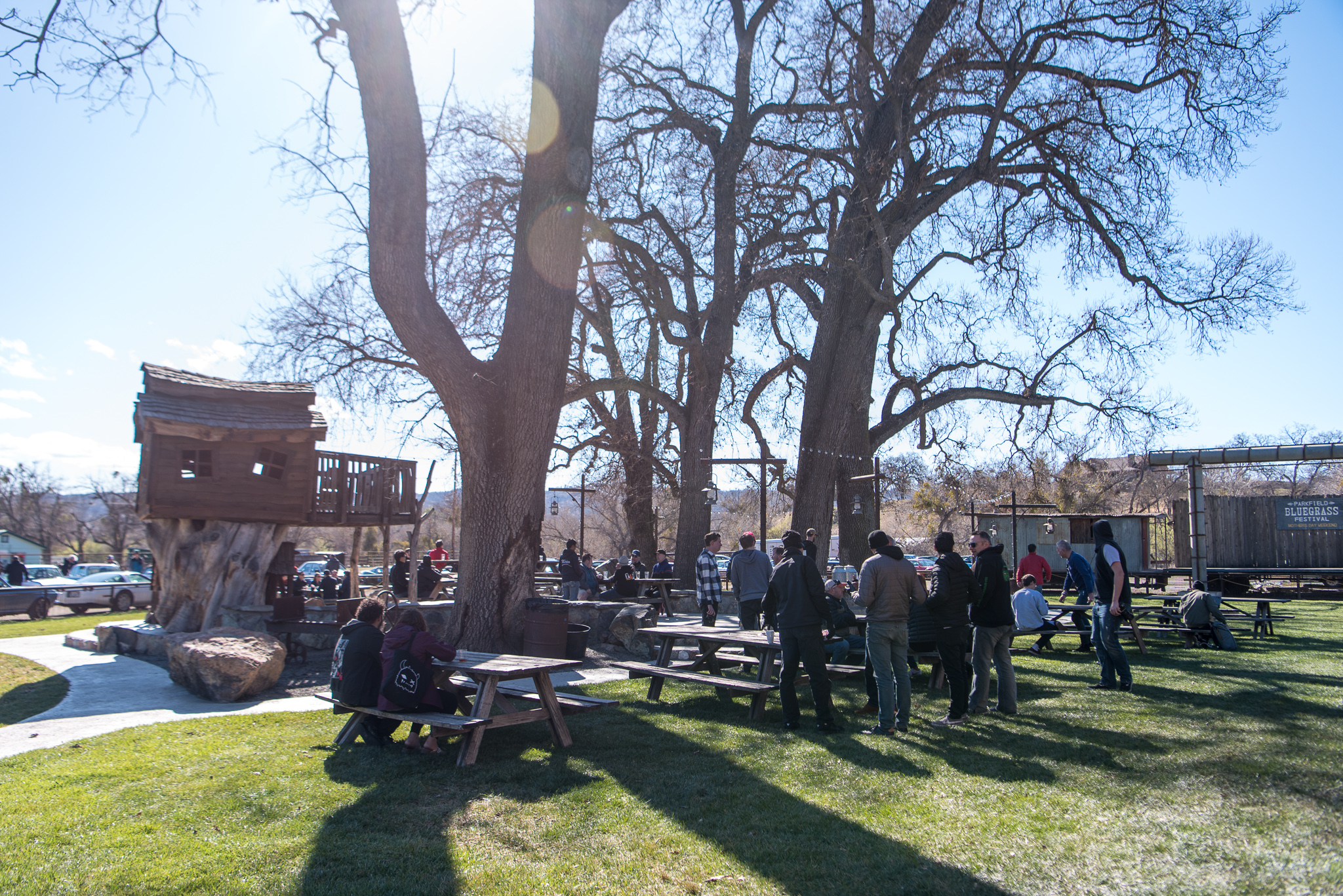 And then, it was finally time to stop for food. It was a late lunch, but yes, all of this excitement was before lunch...on day one!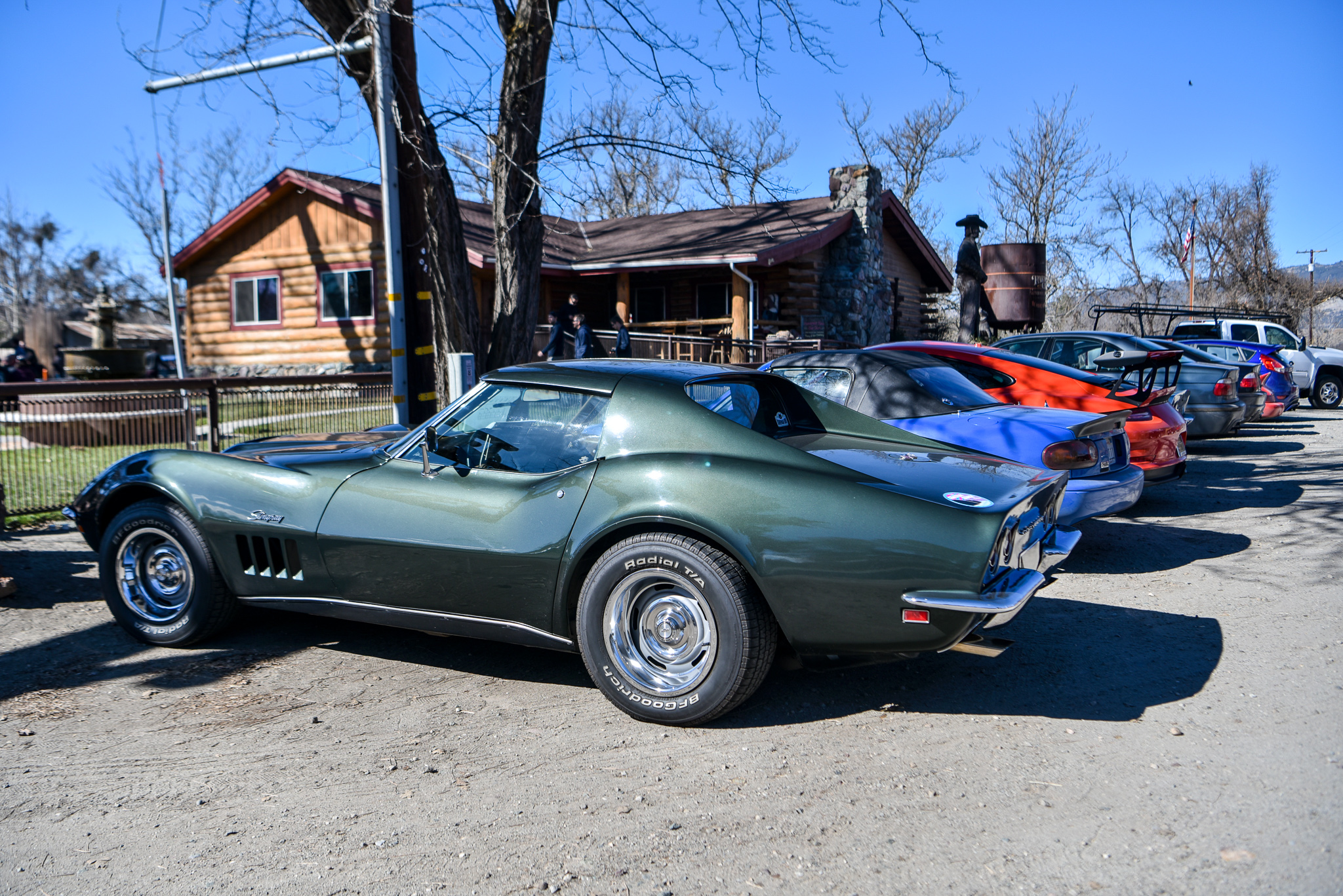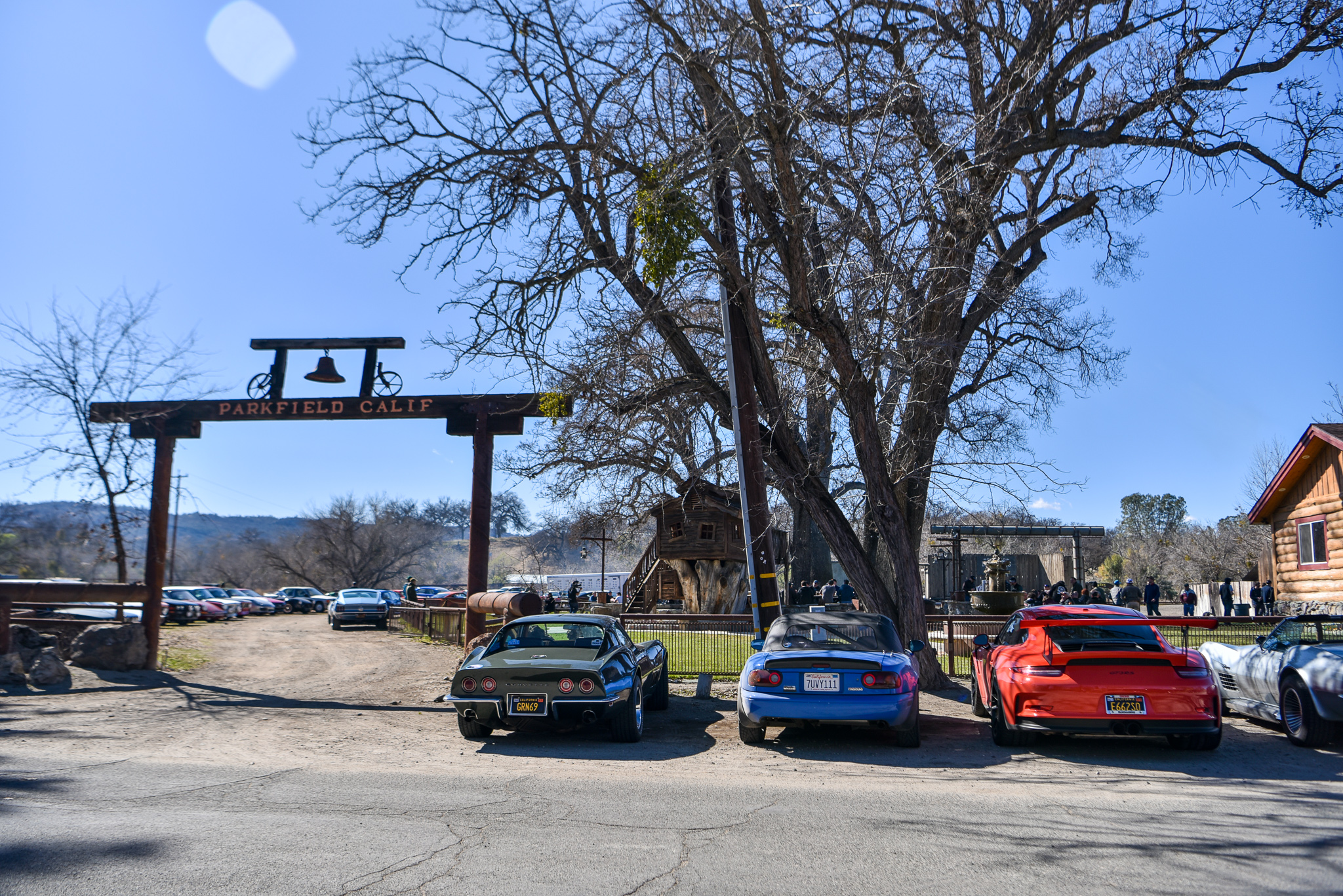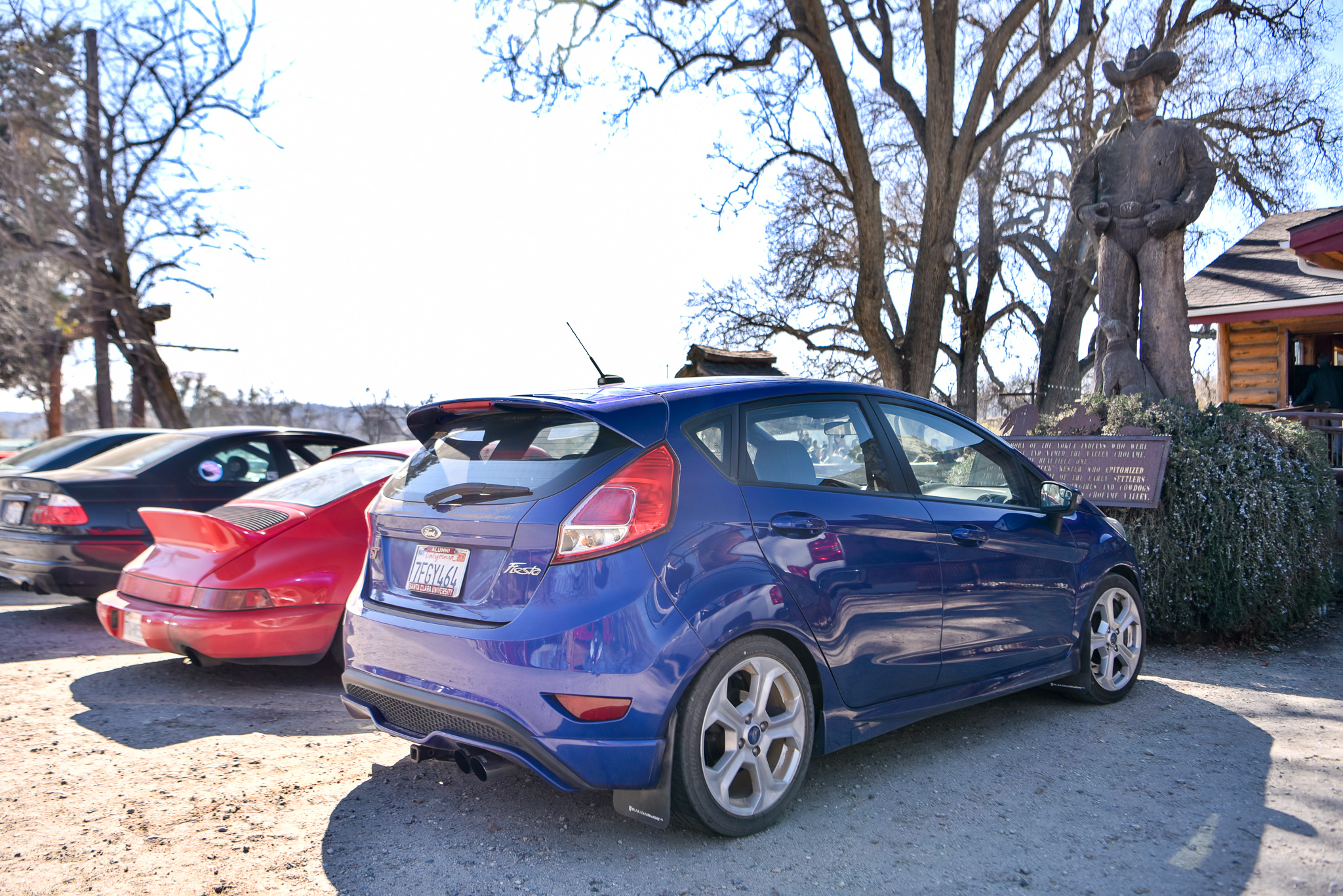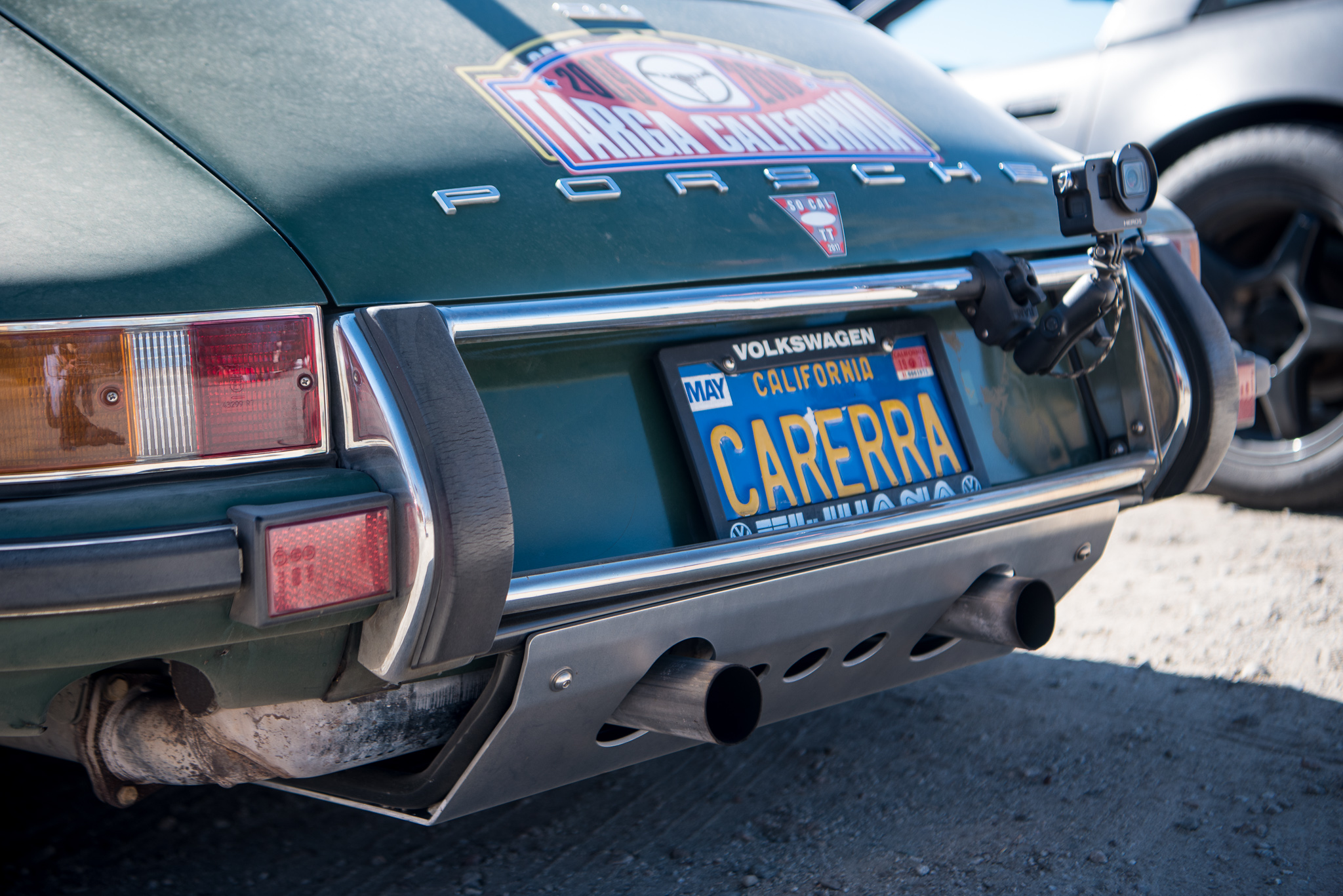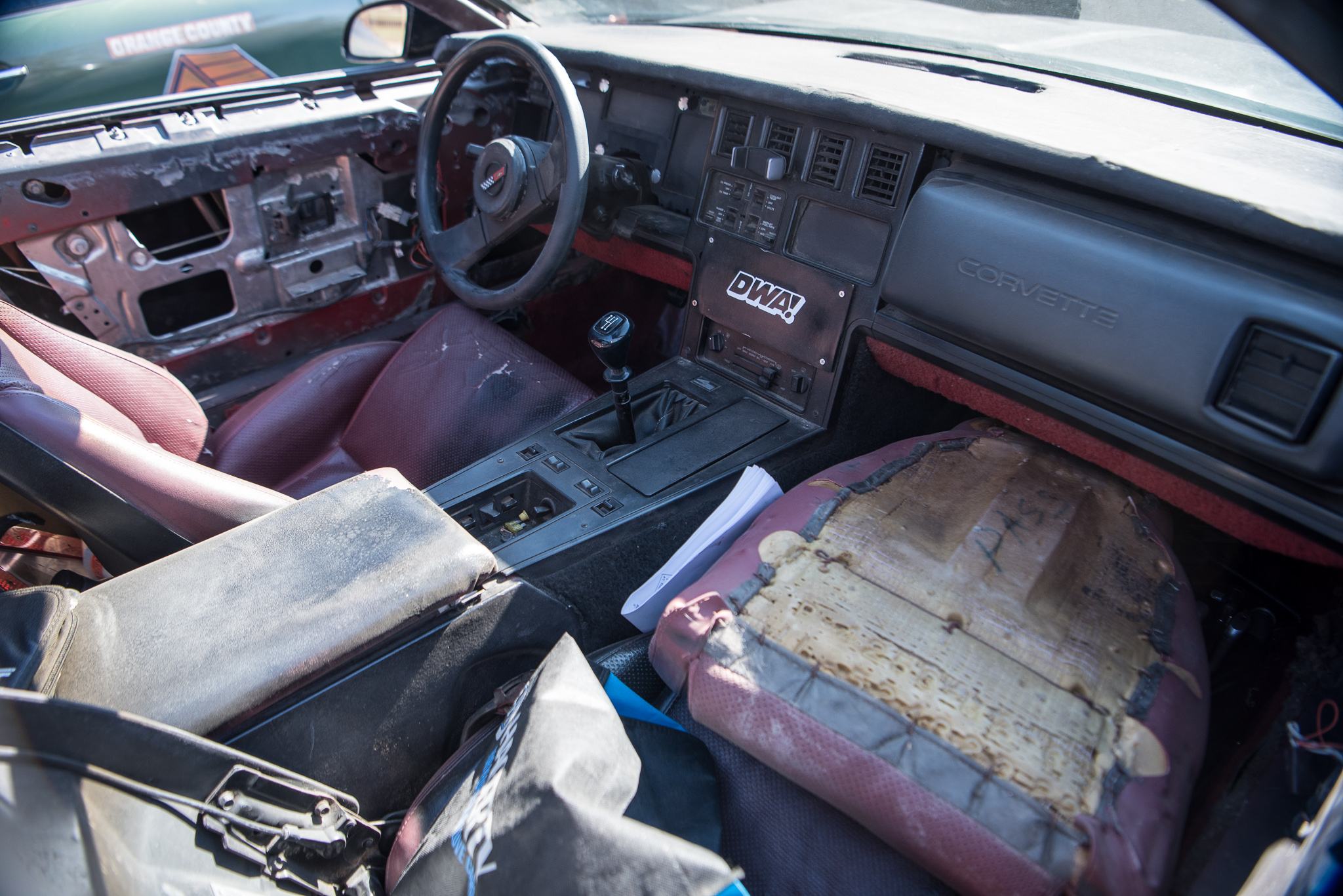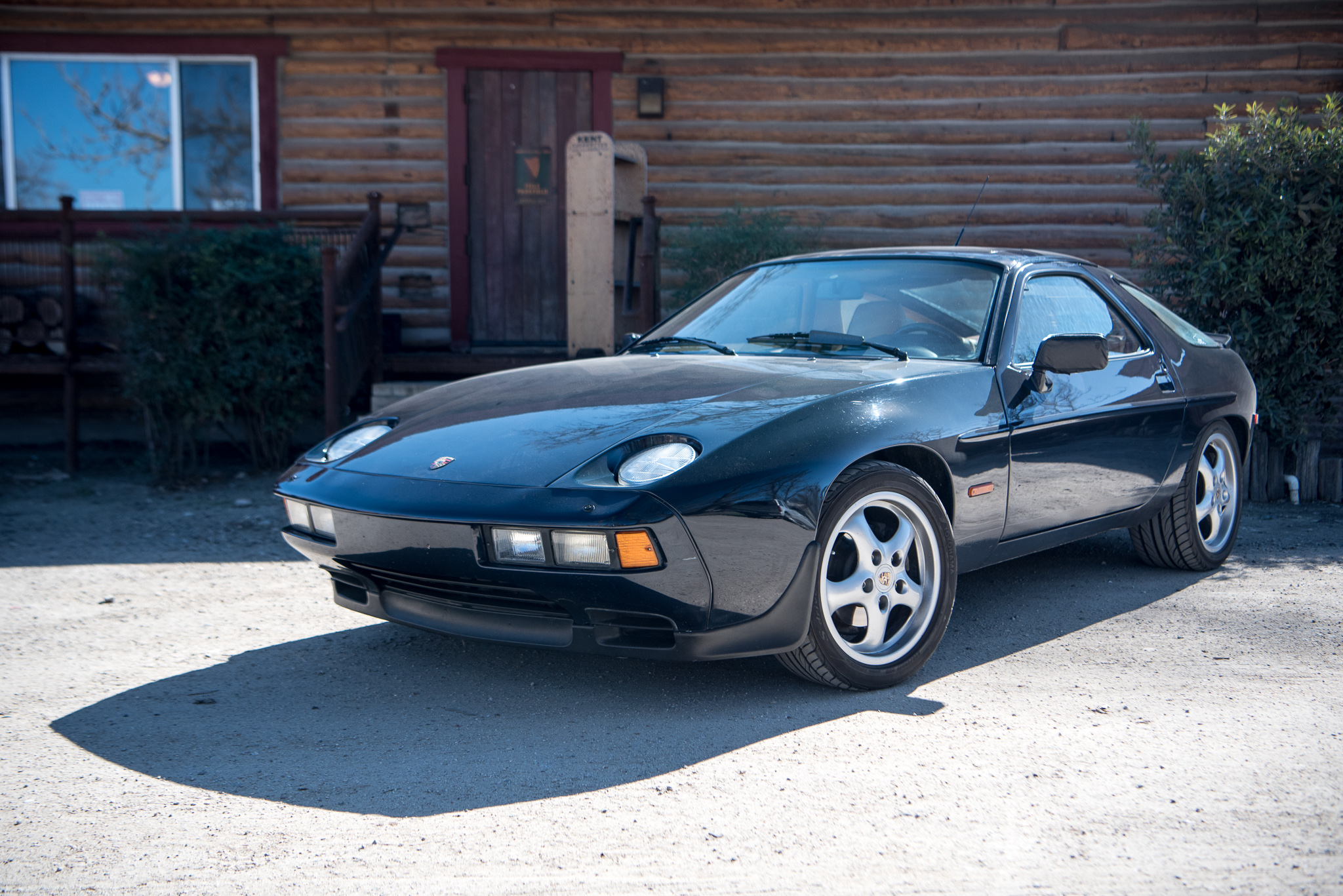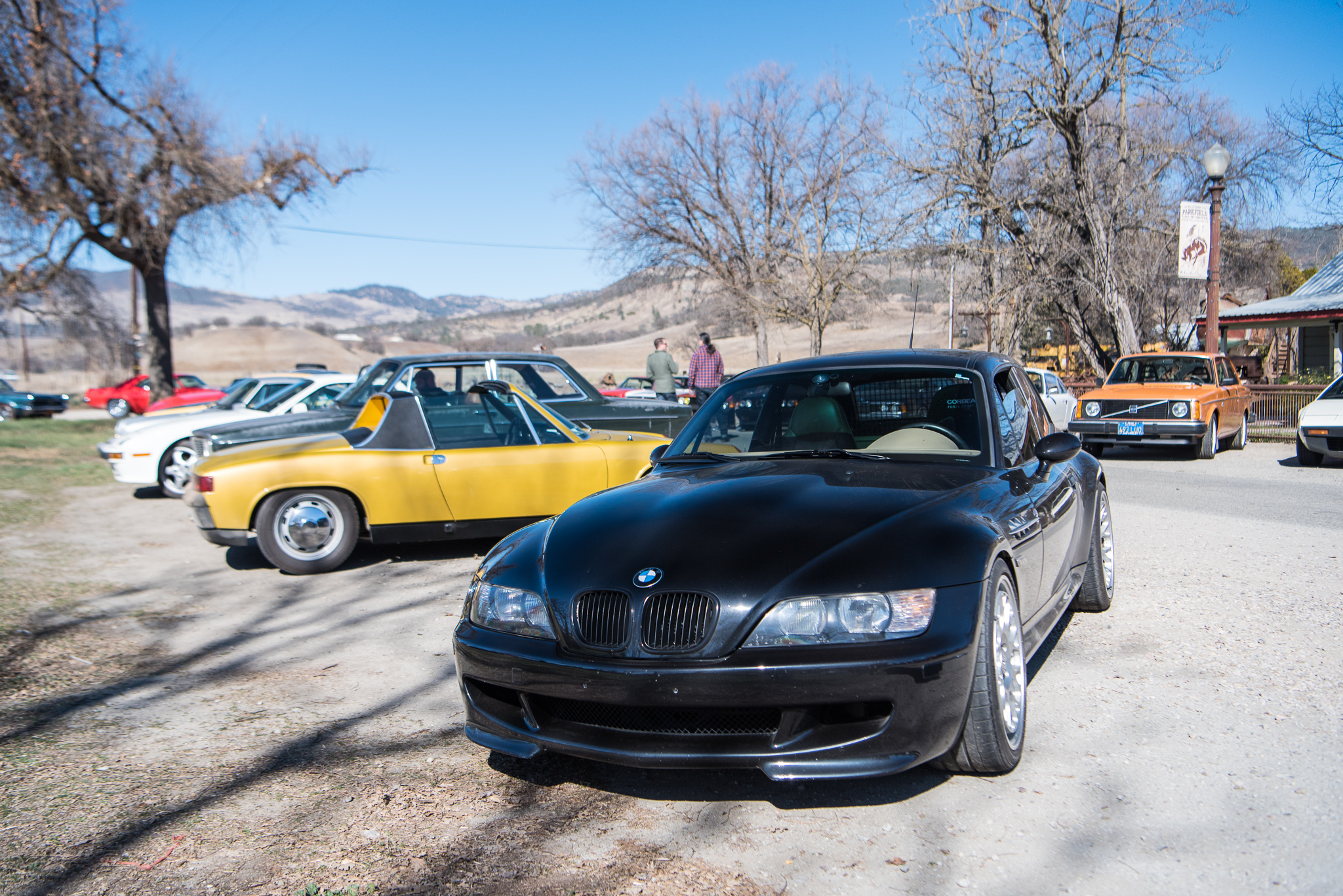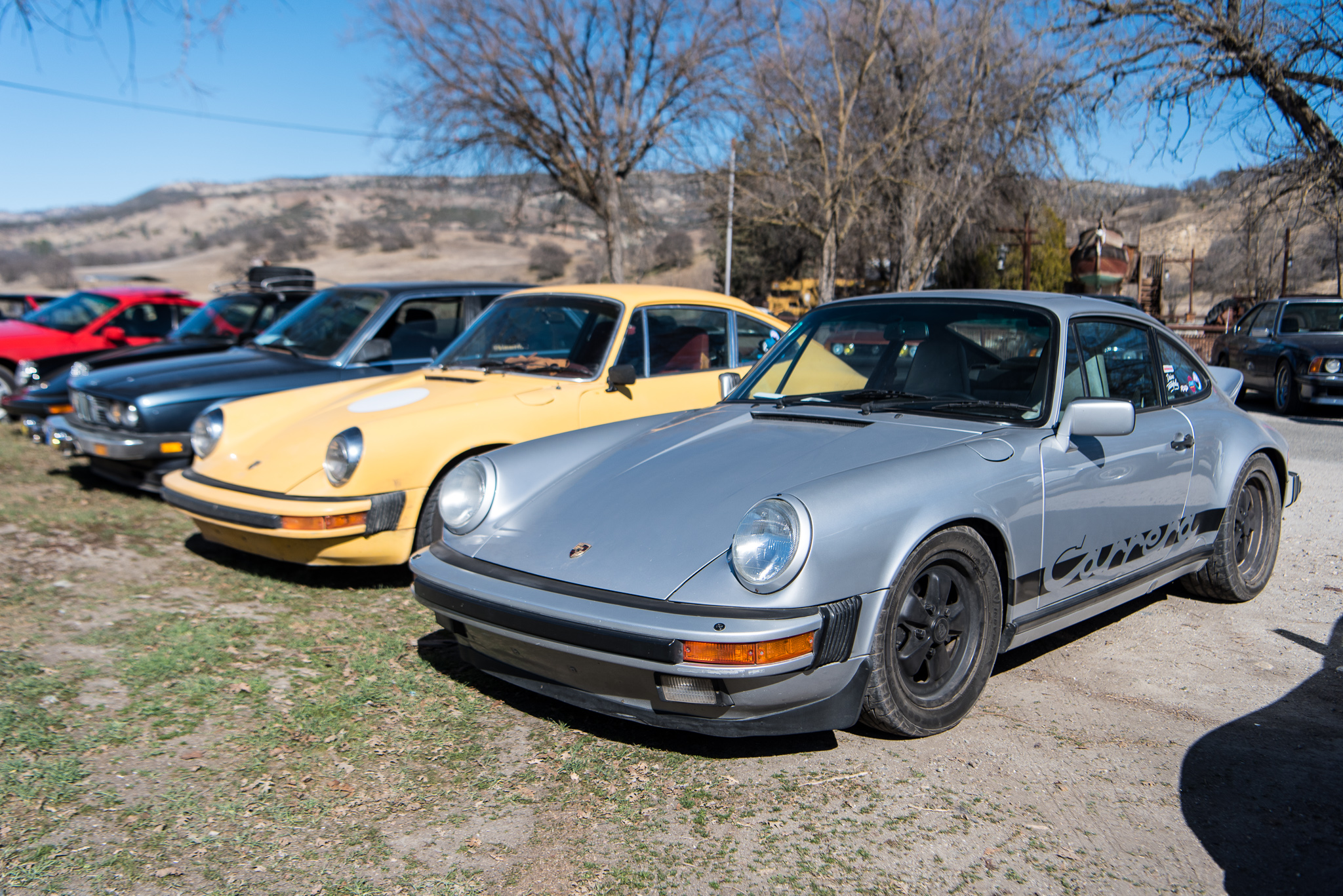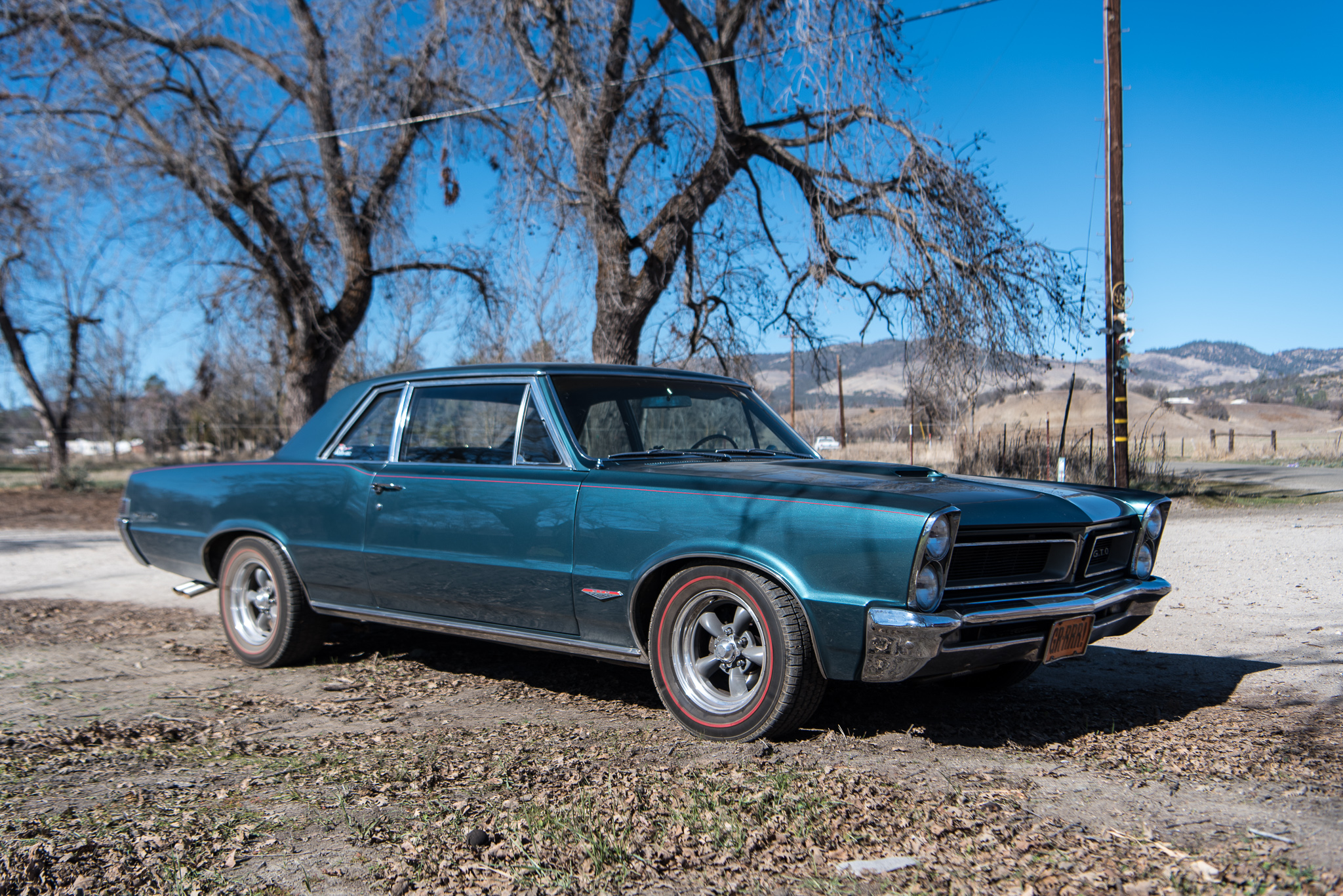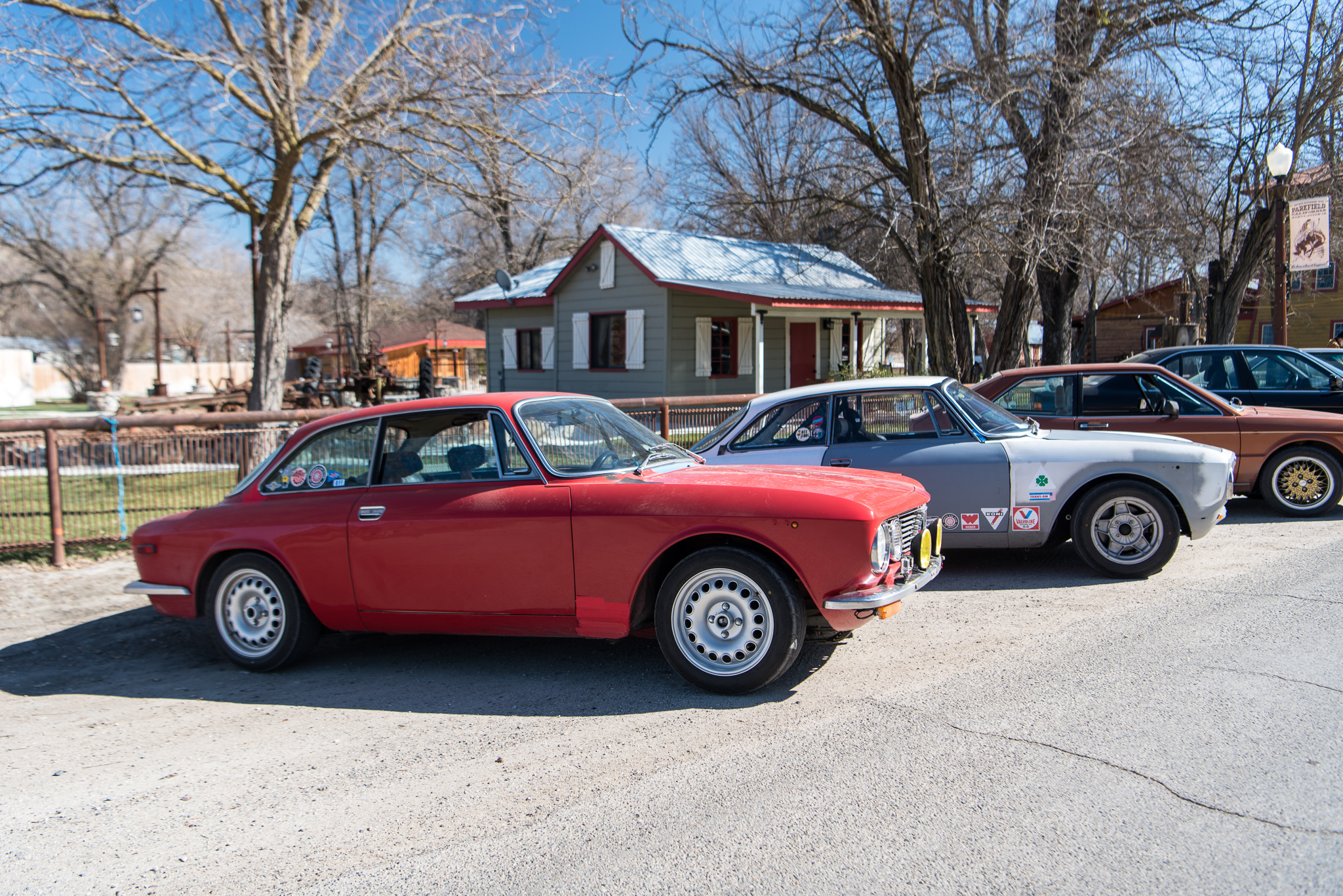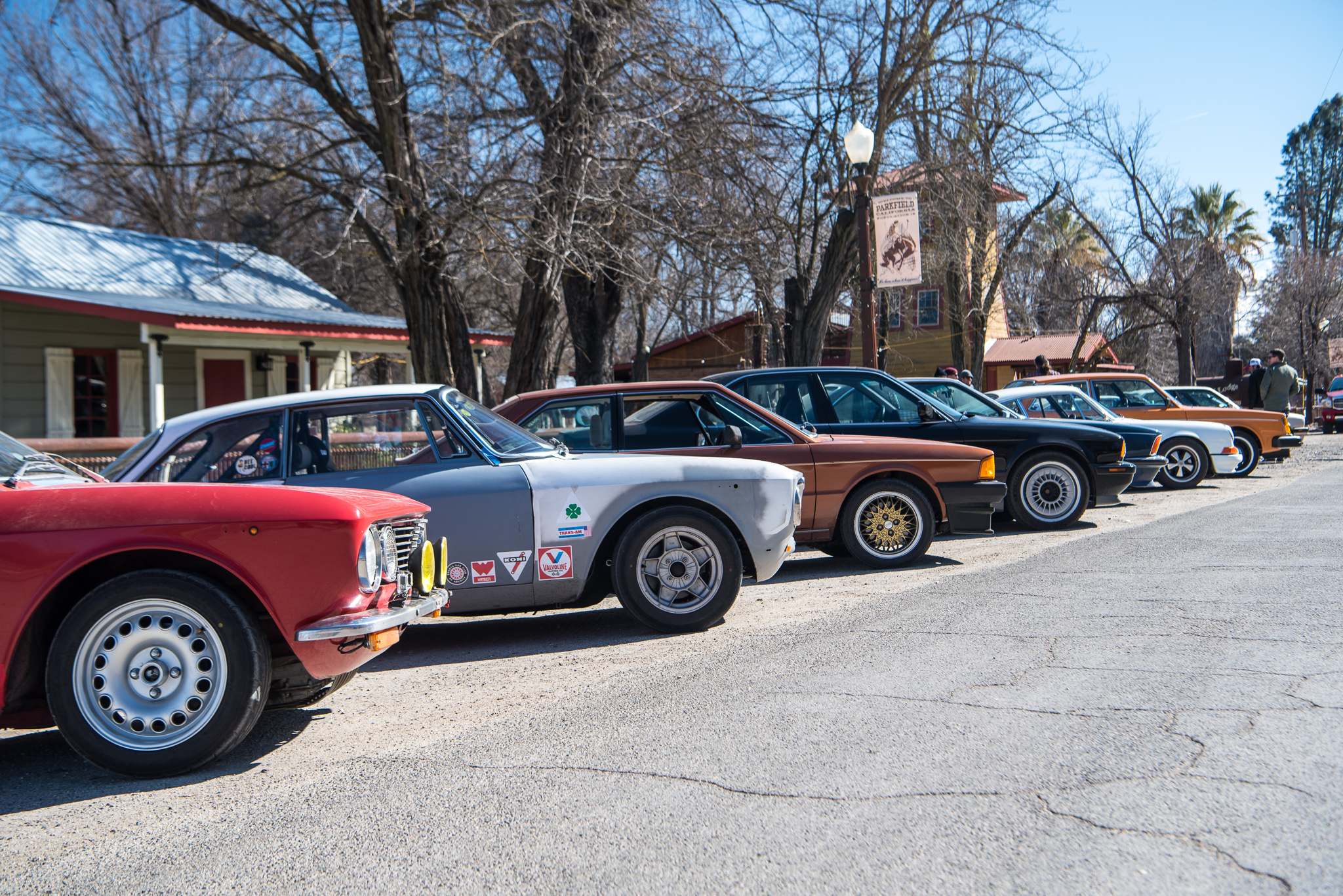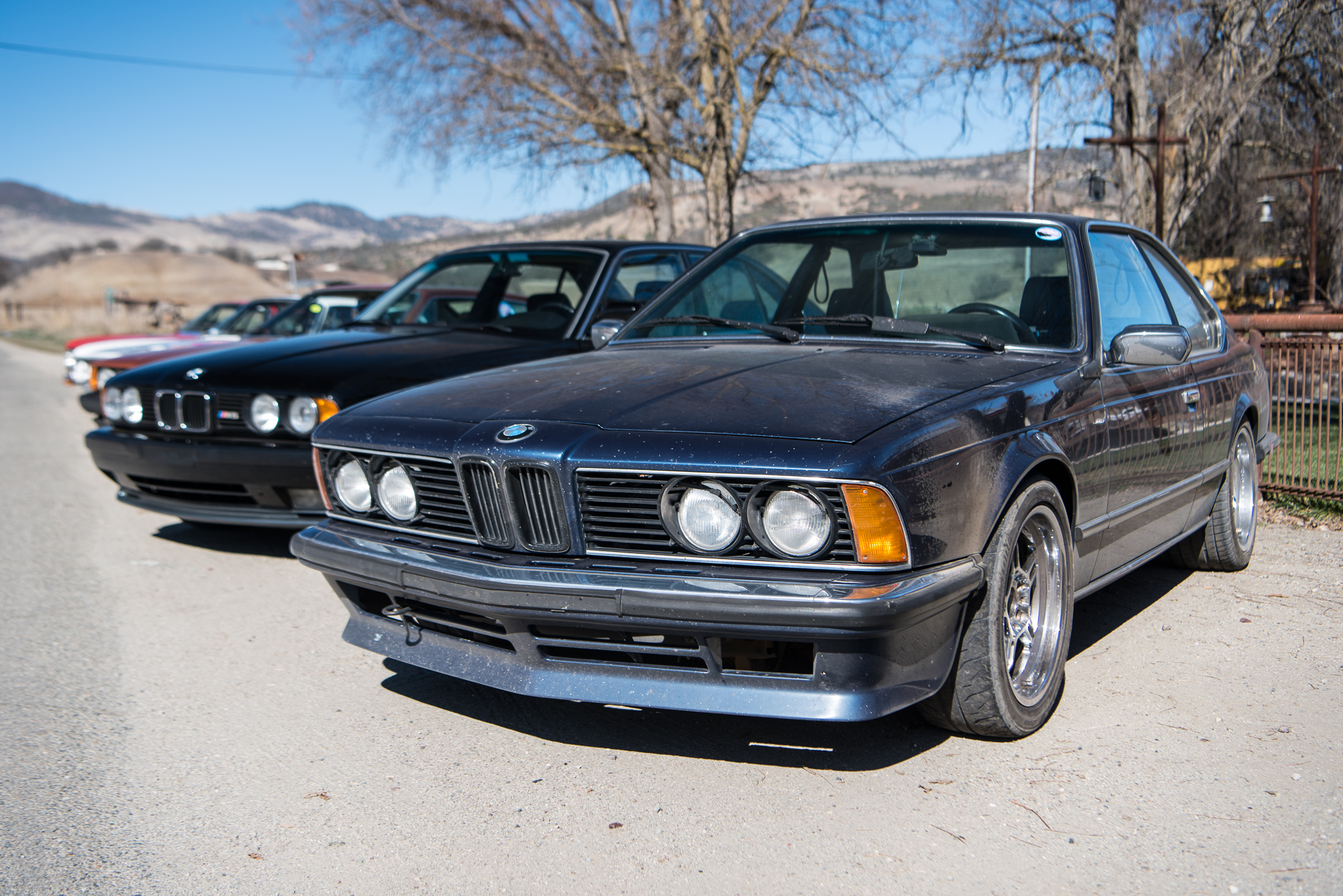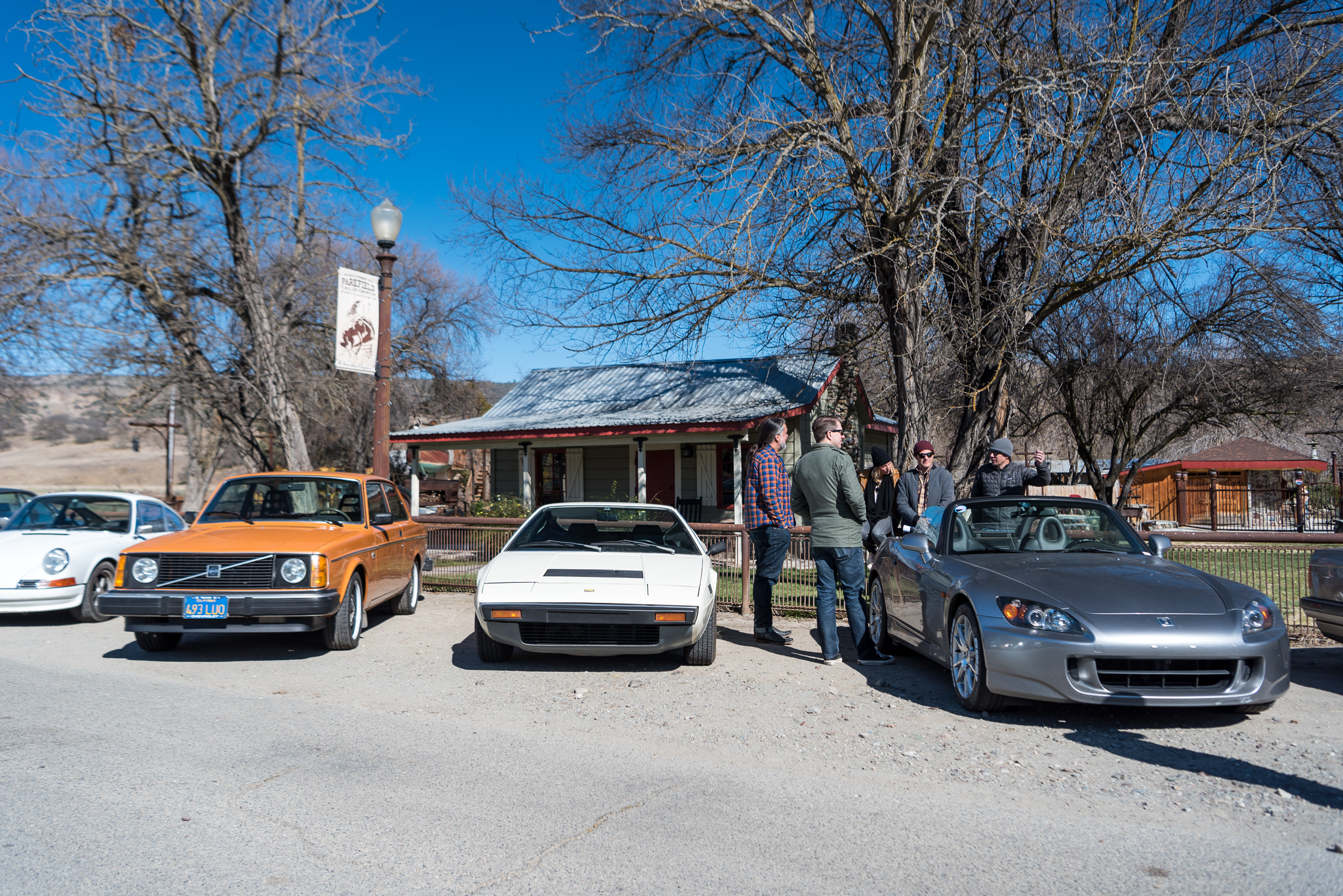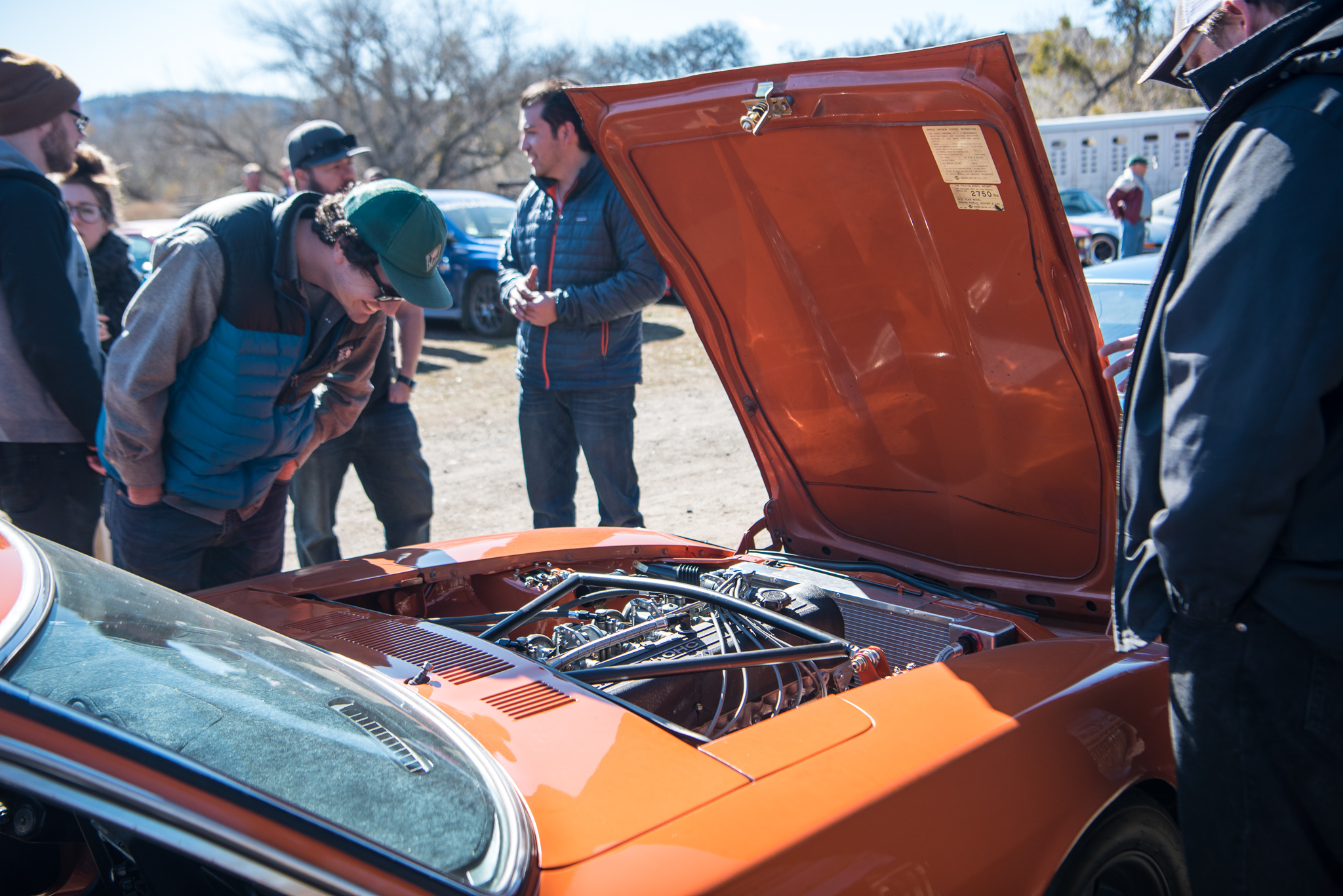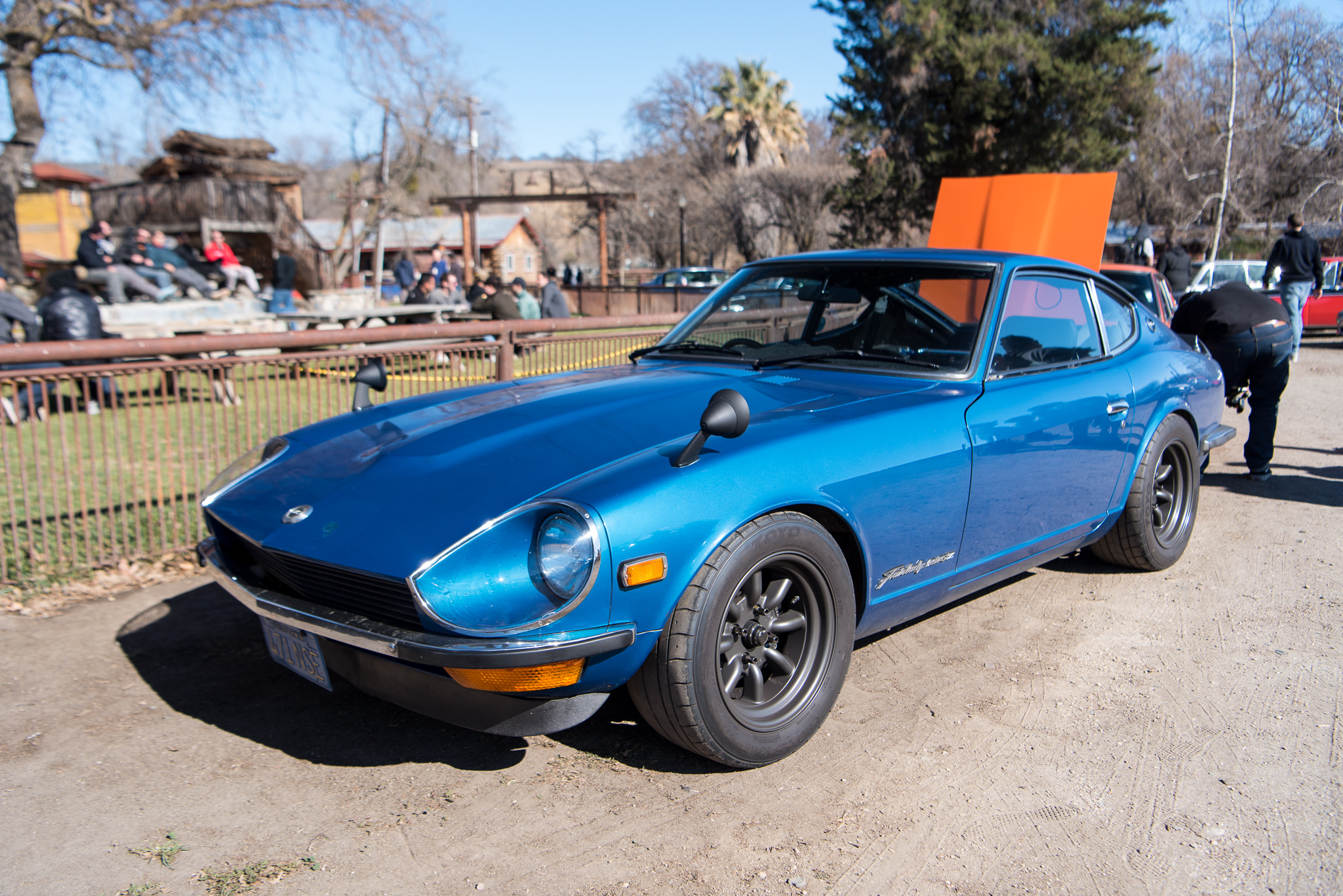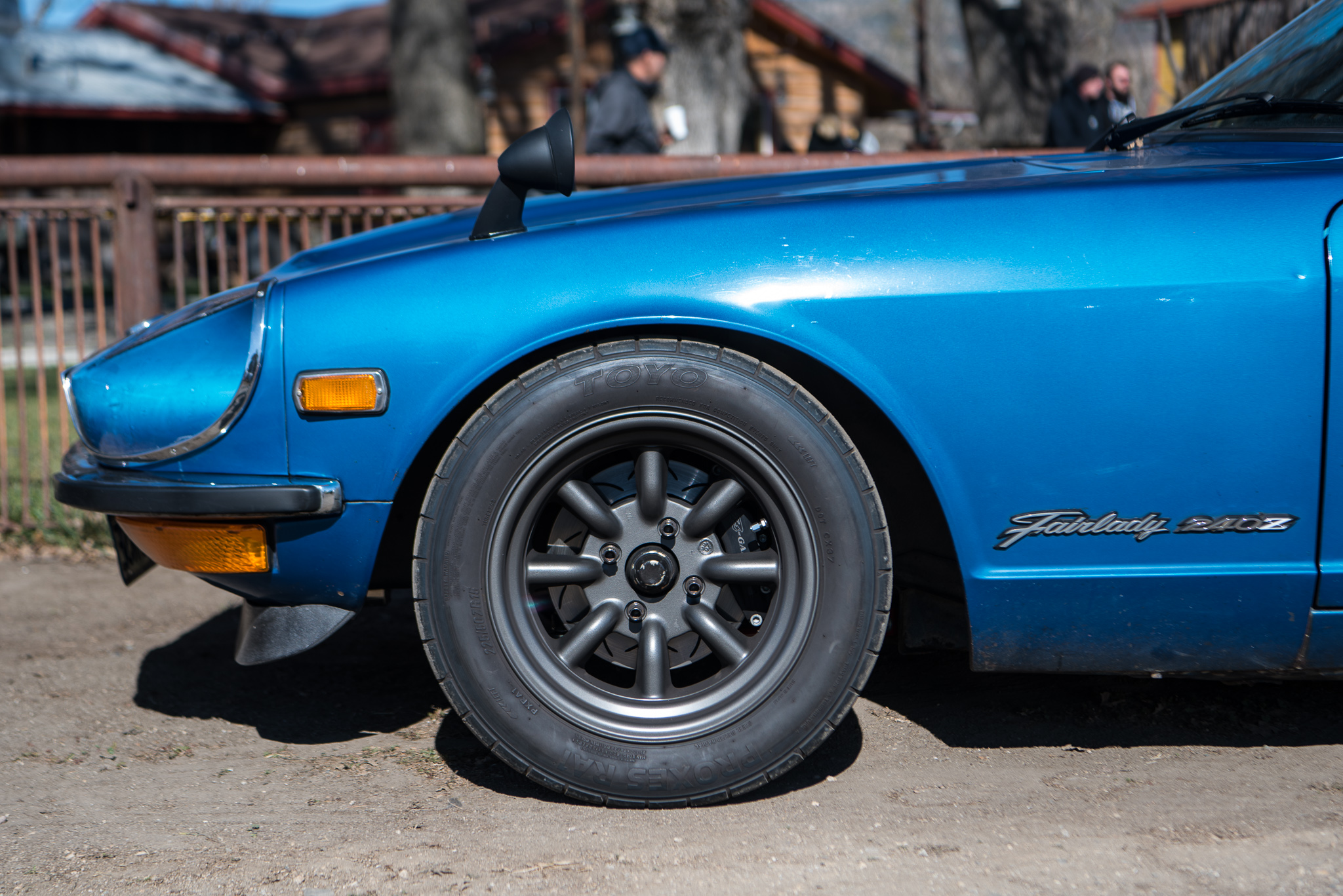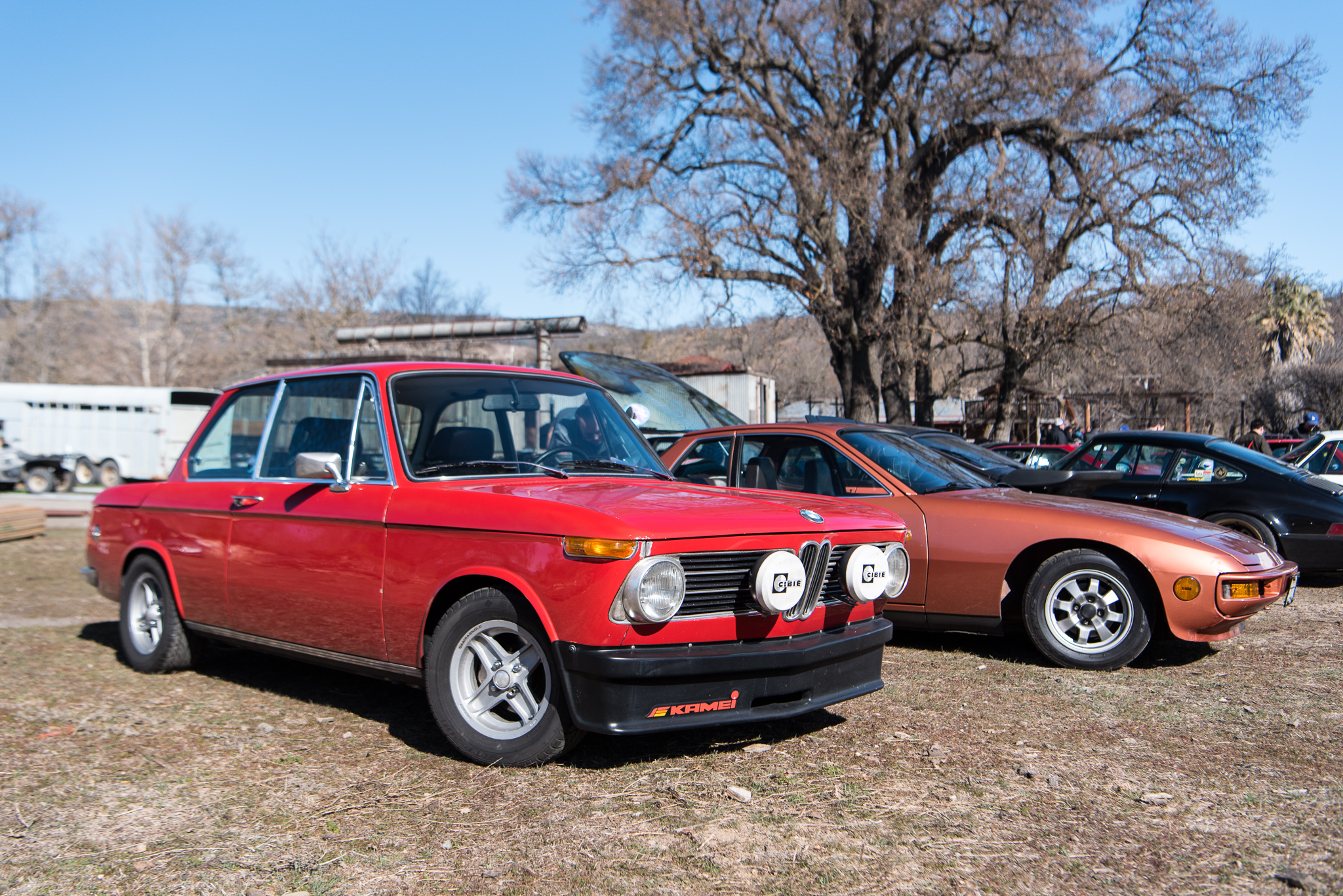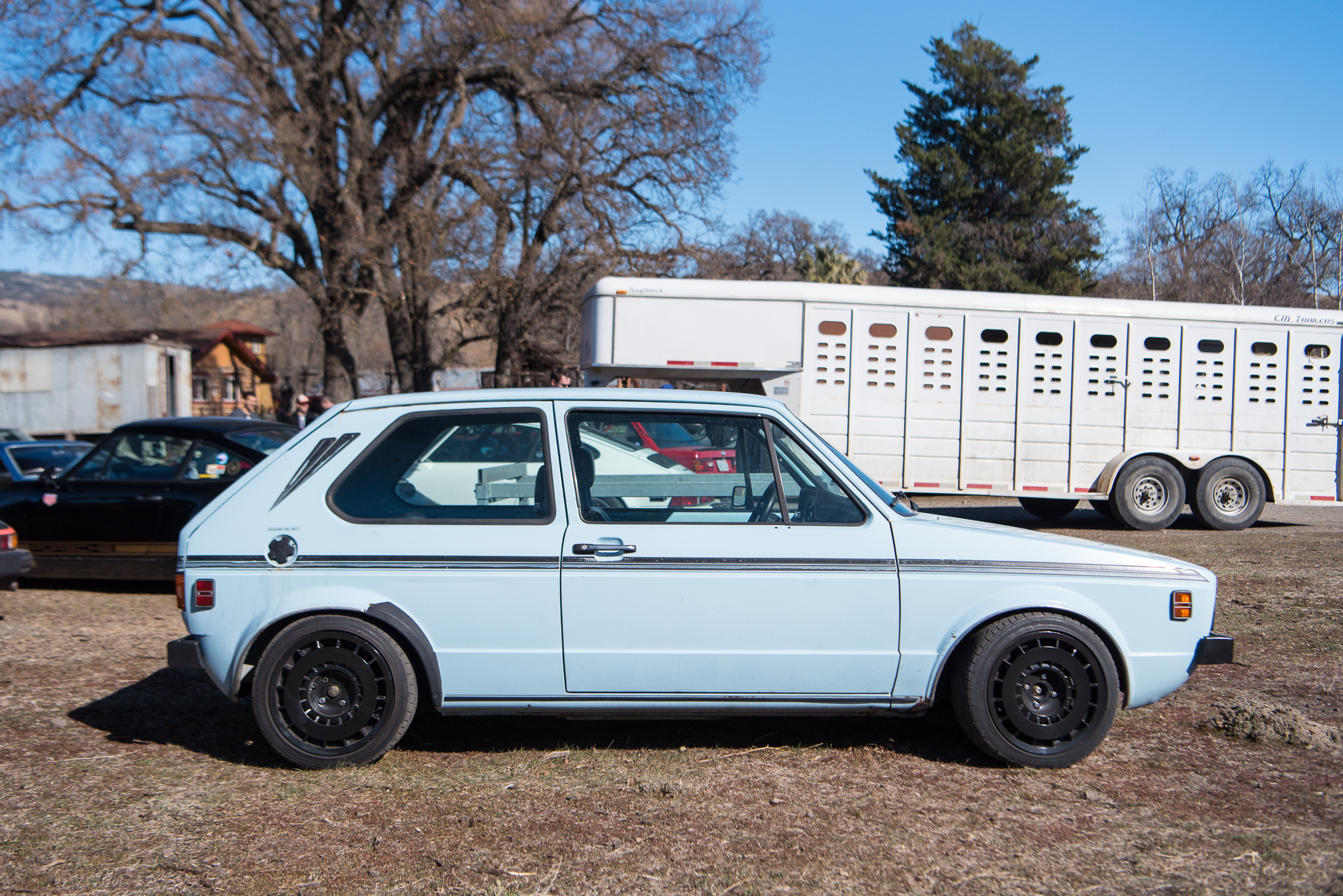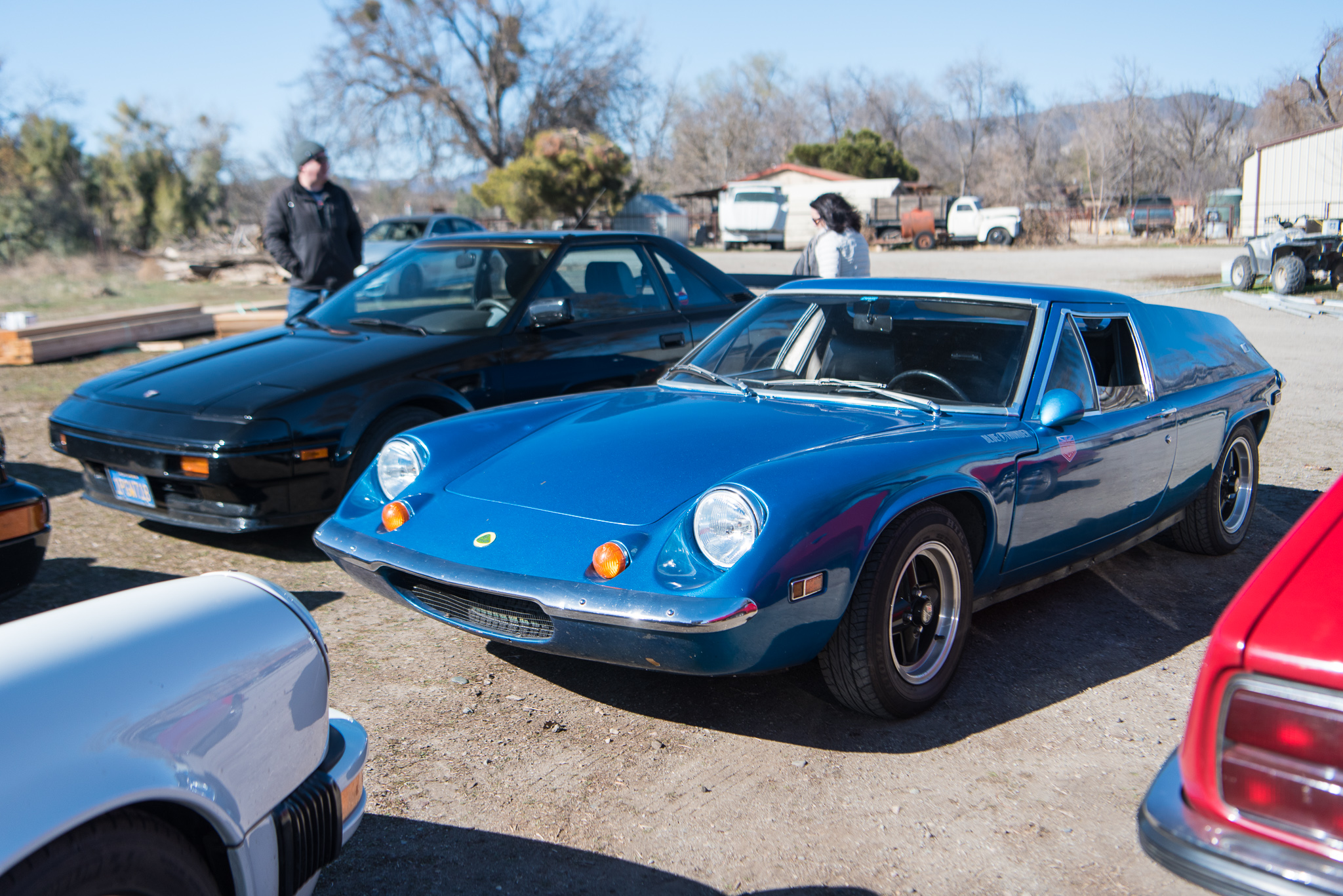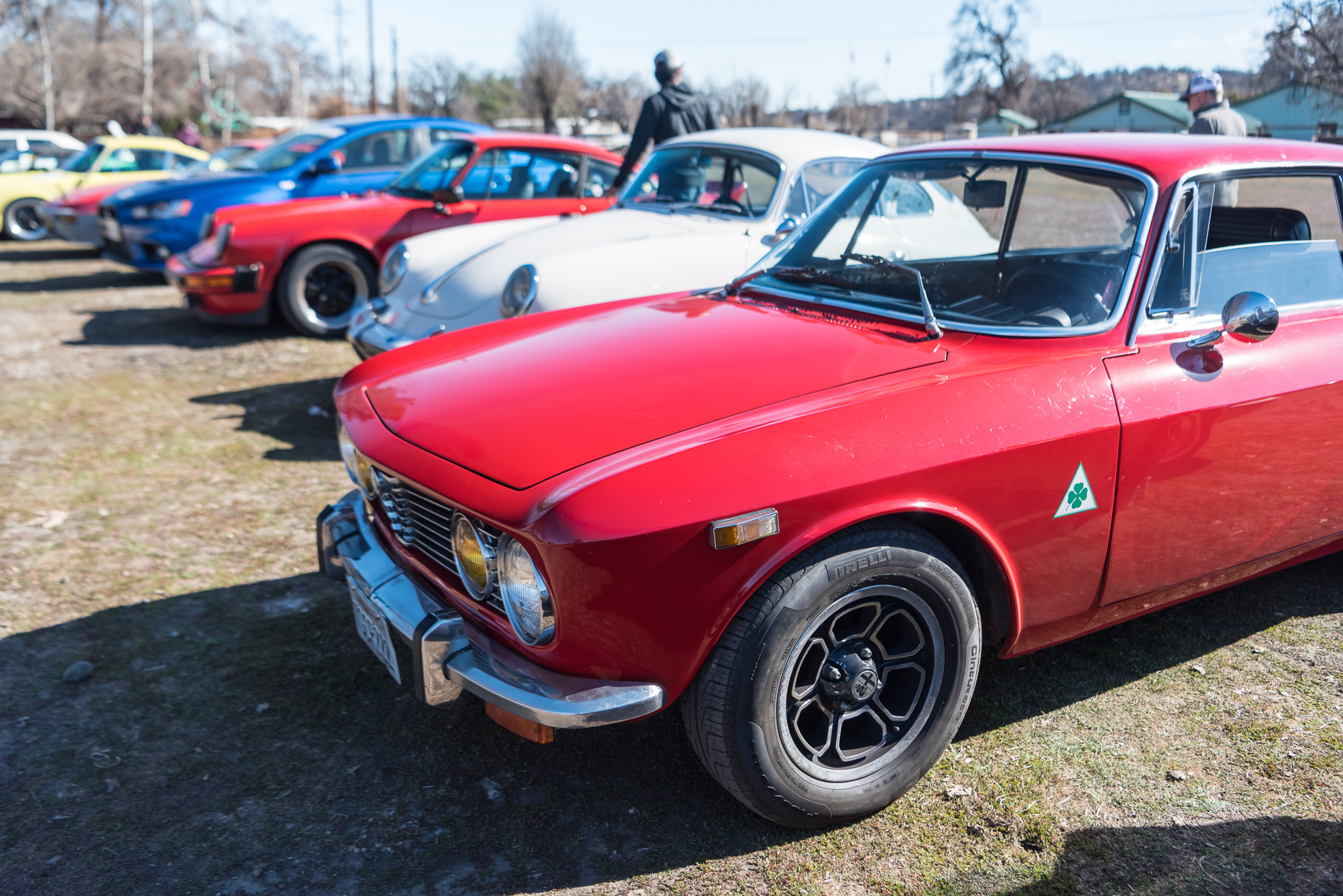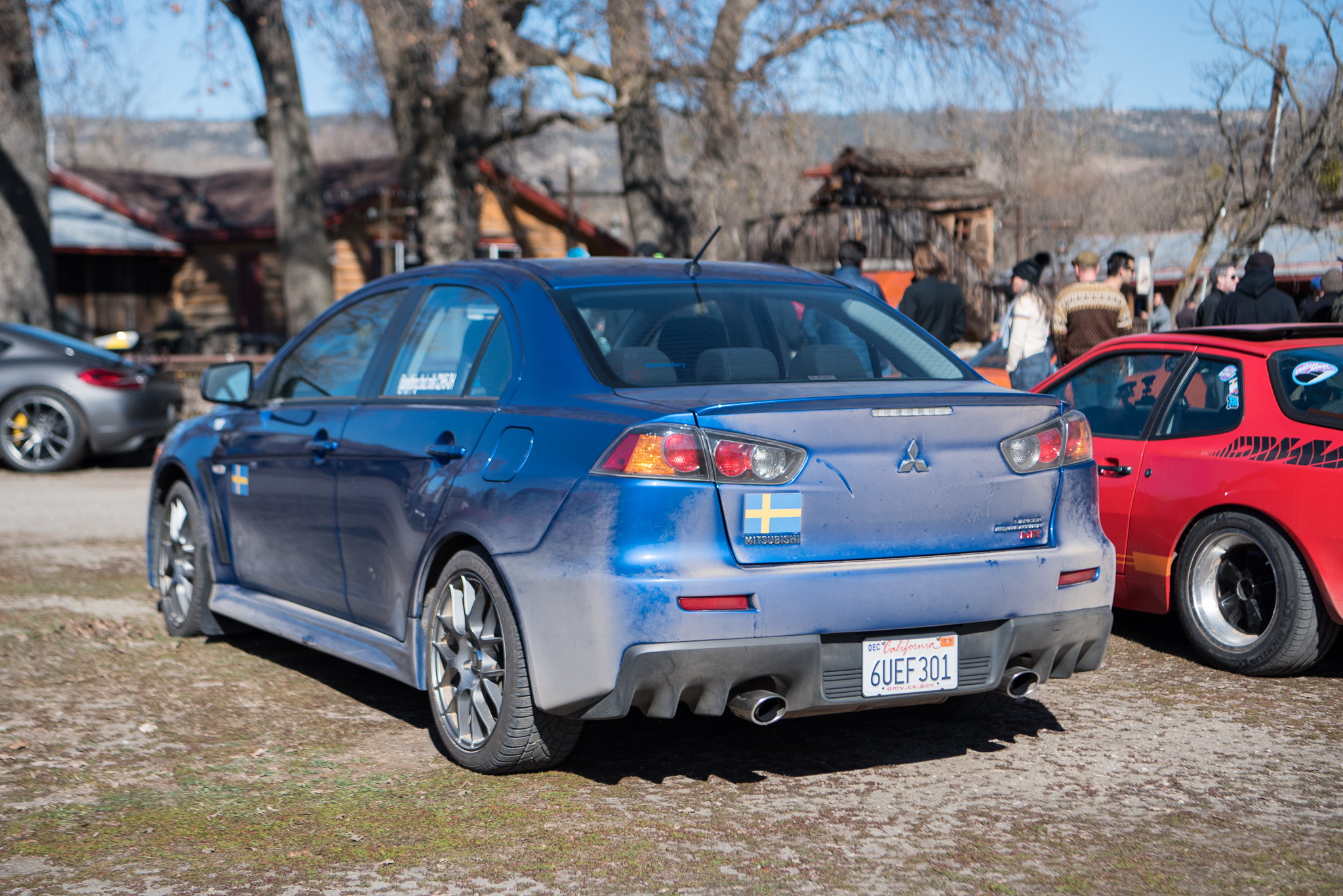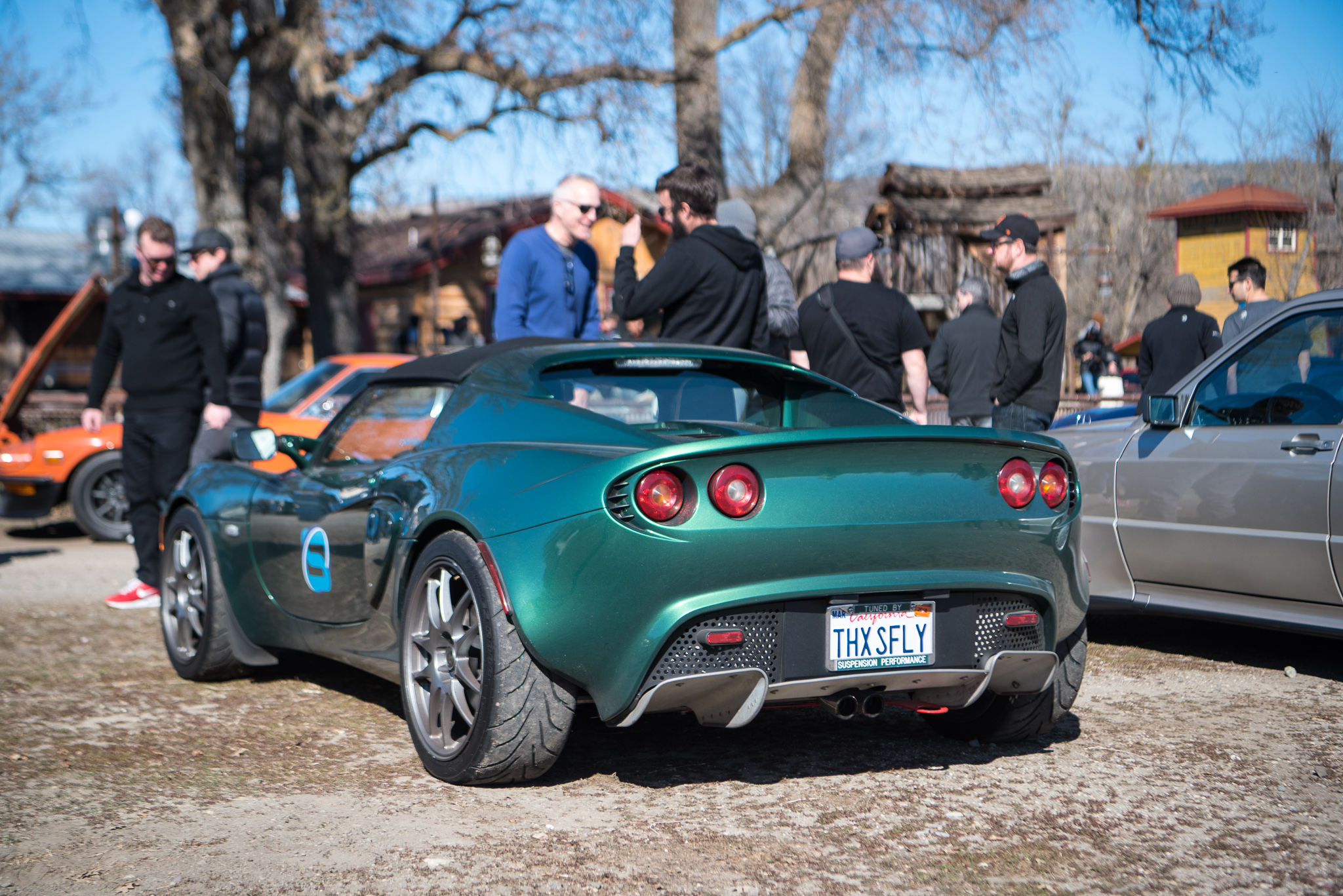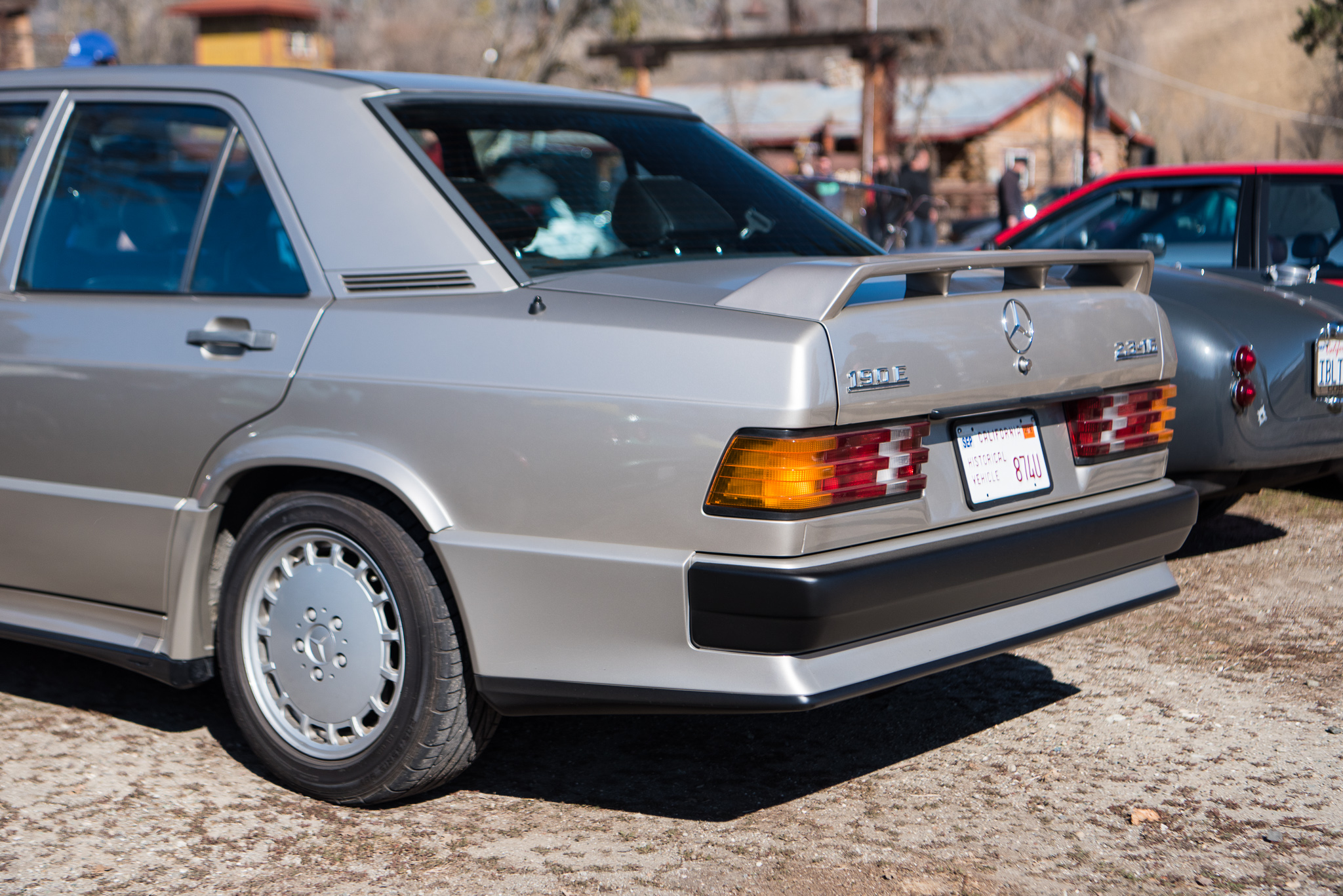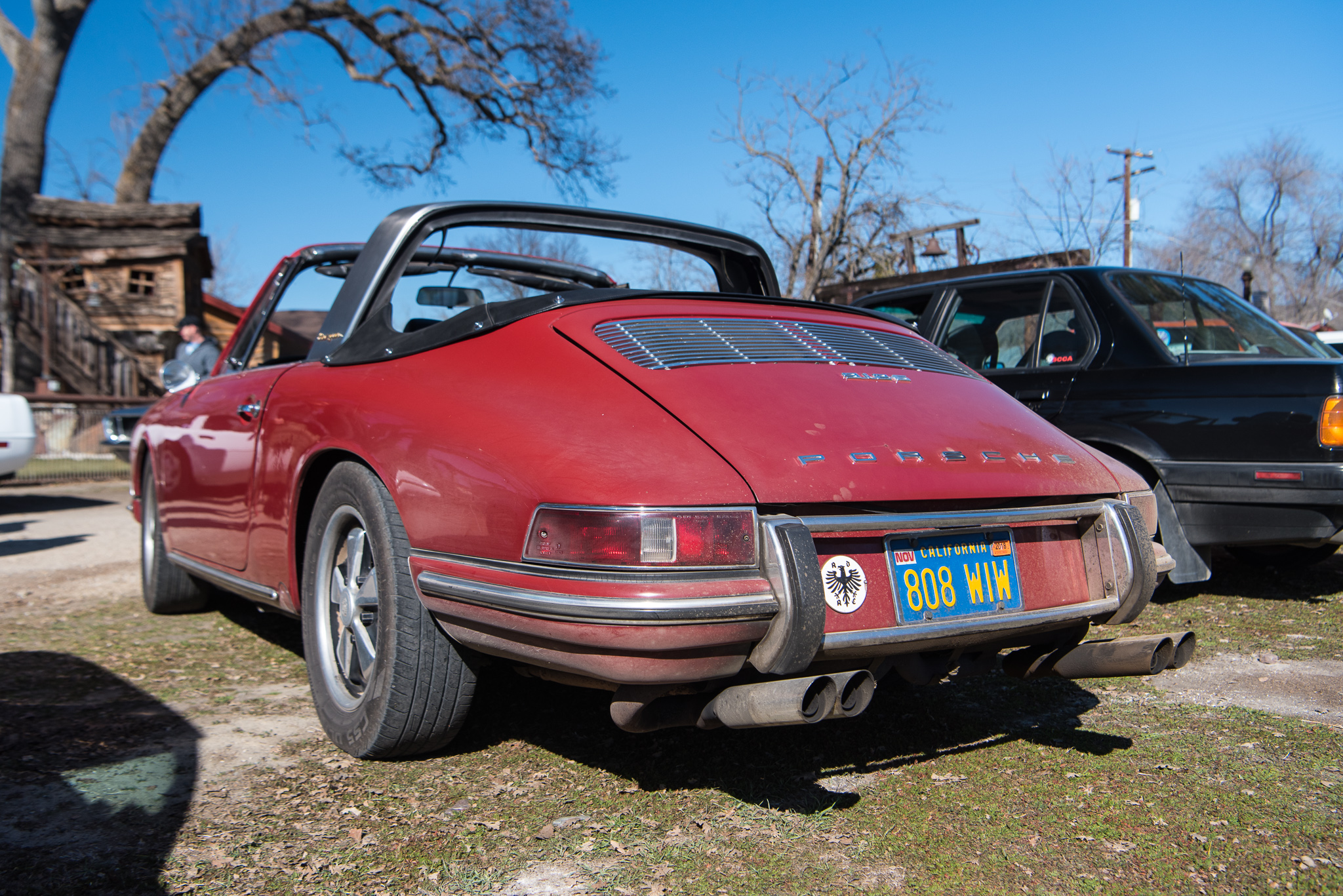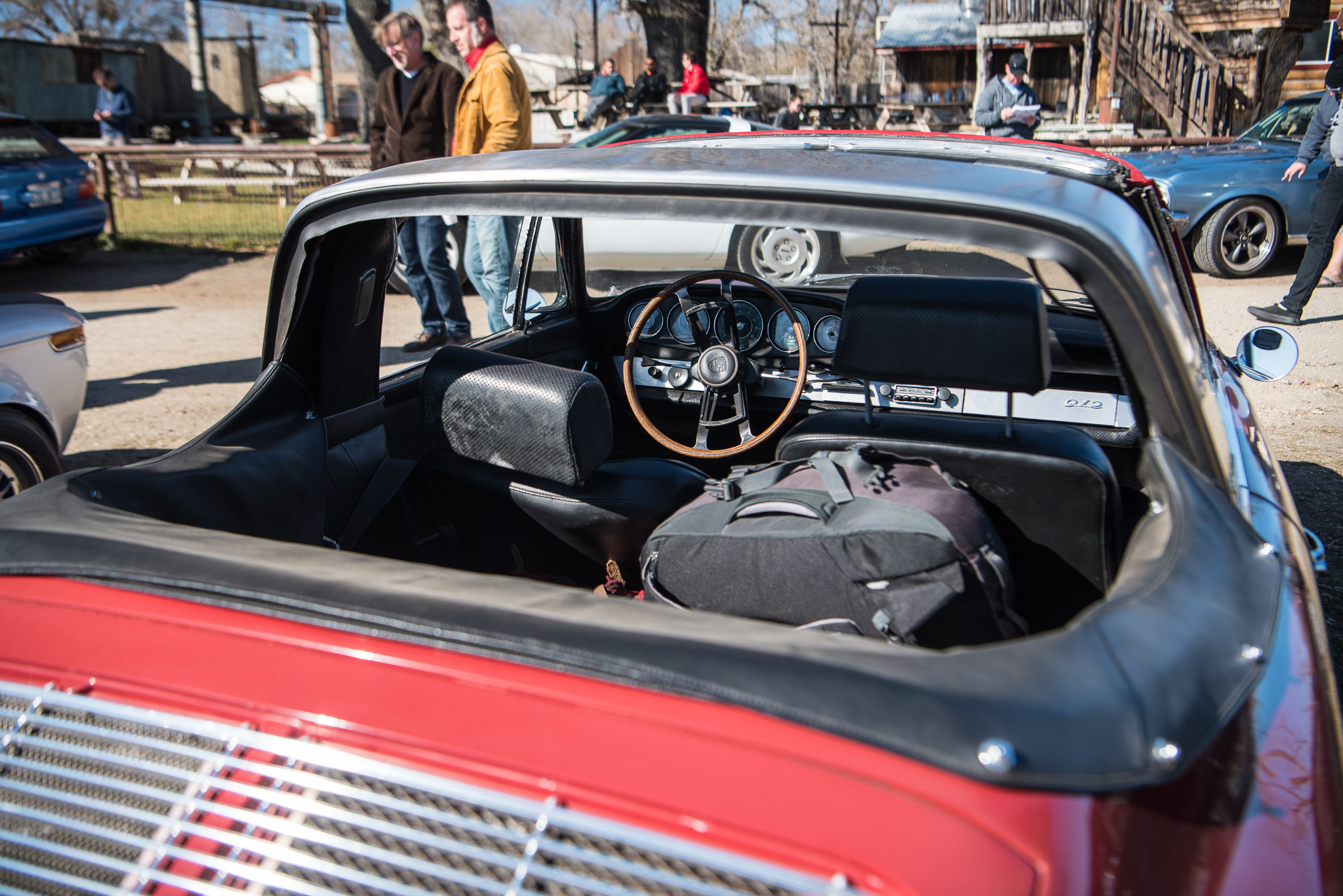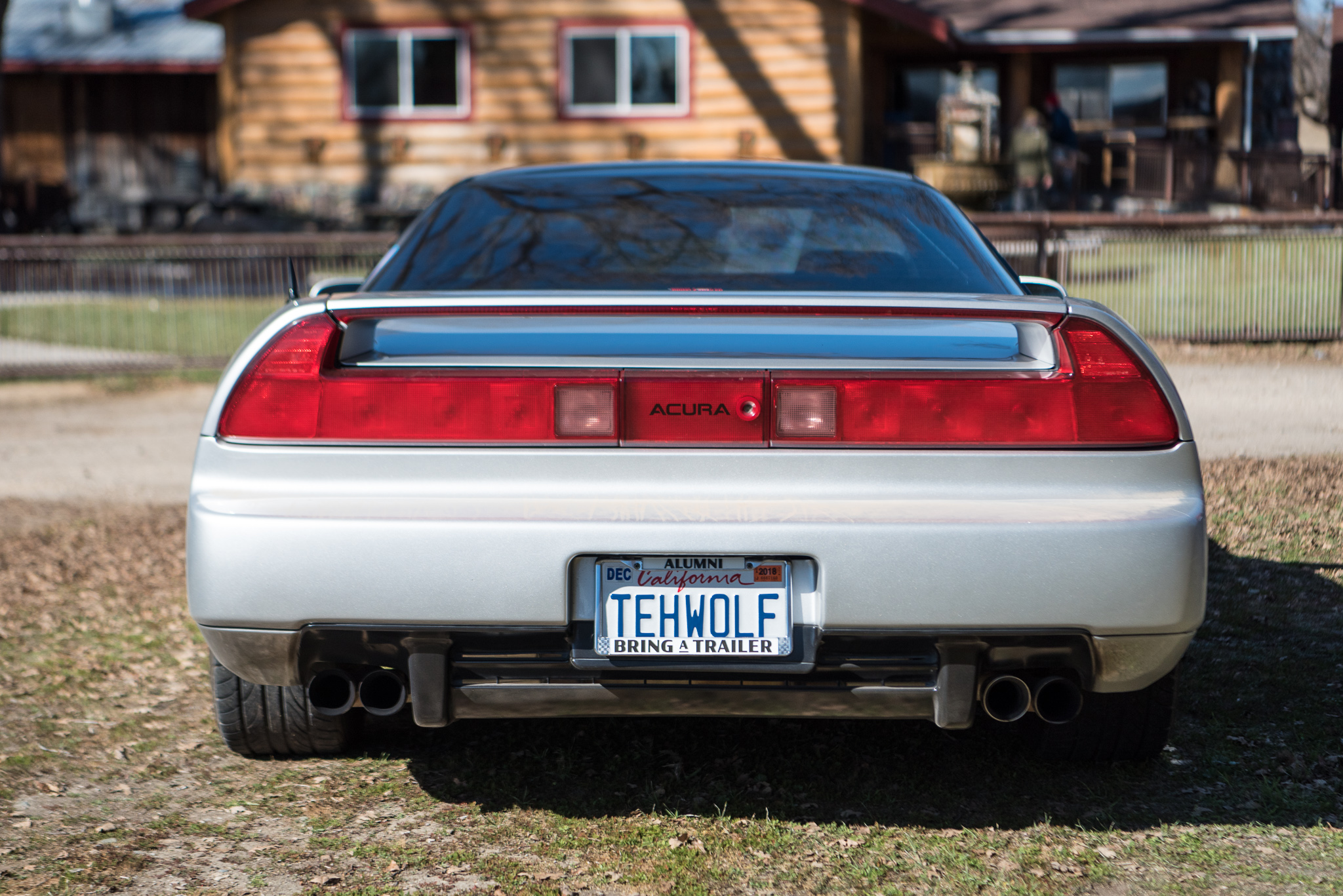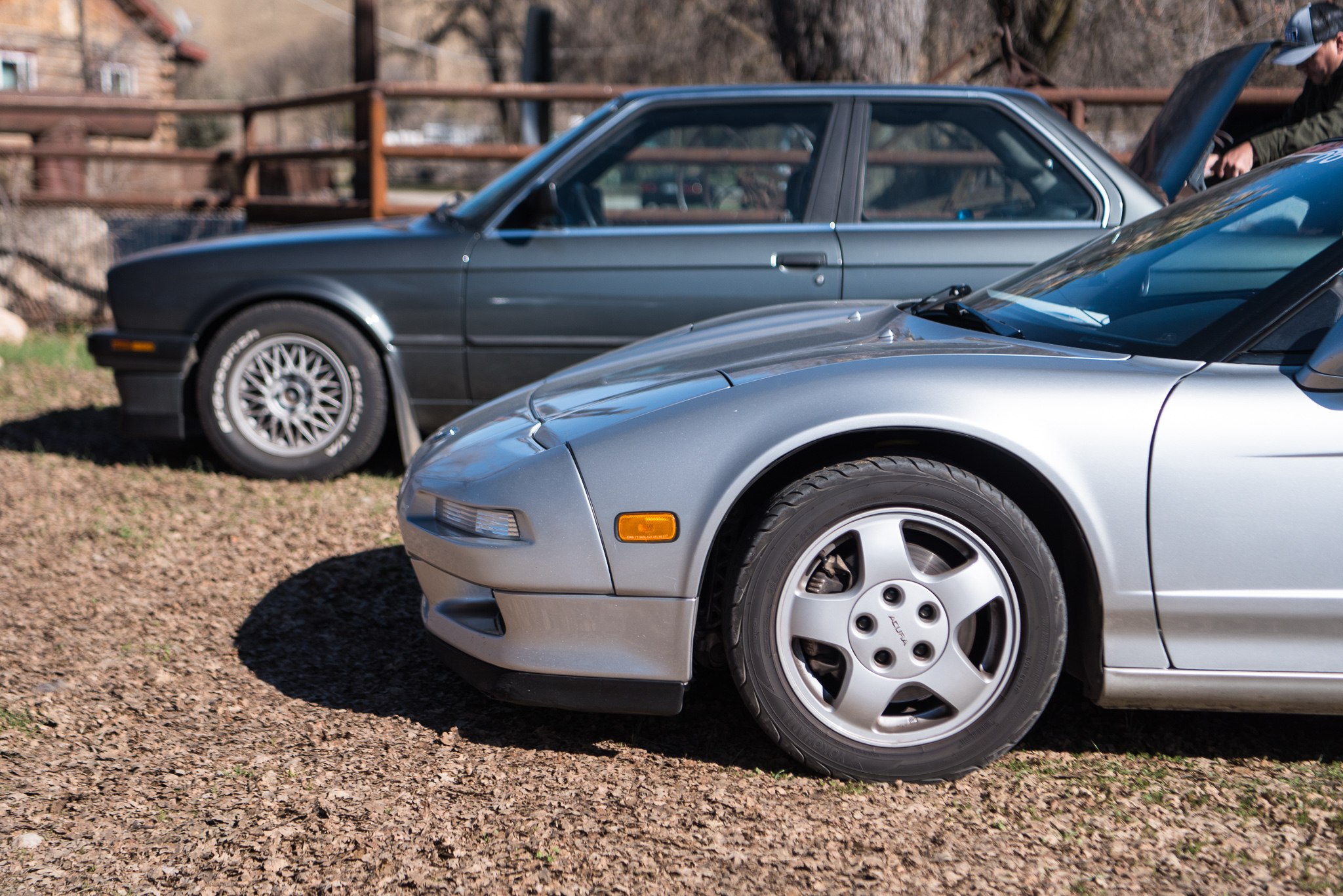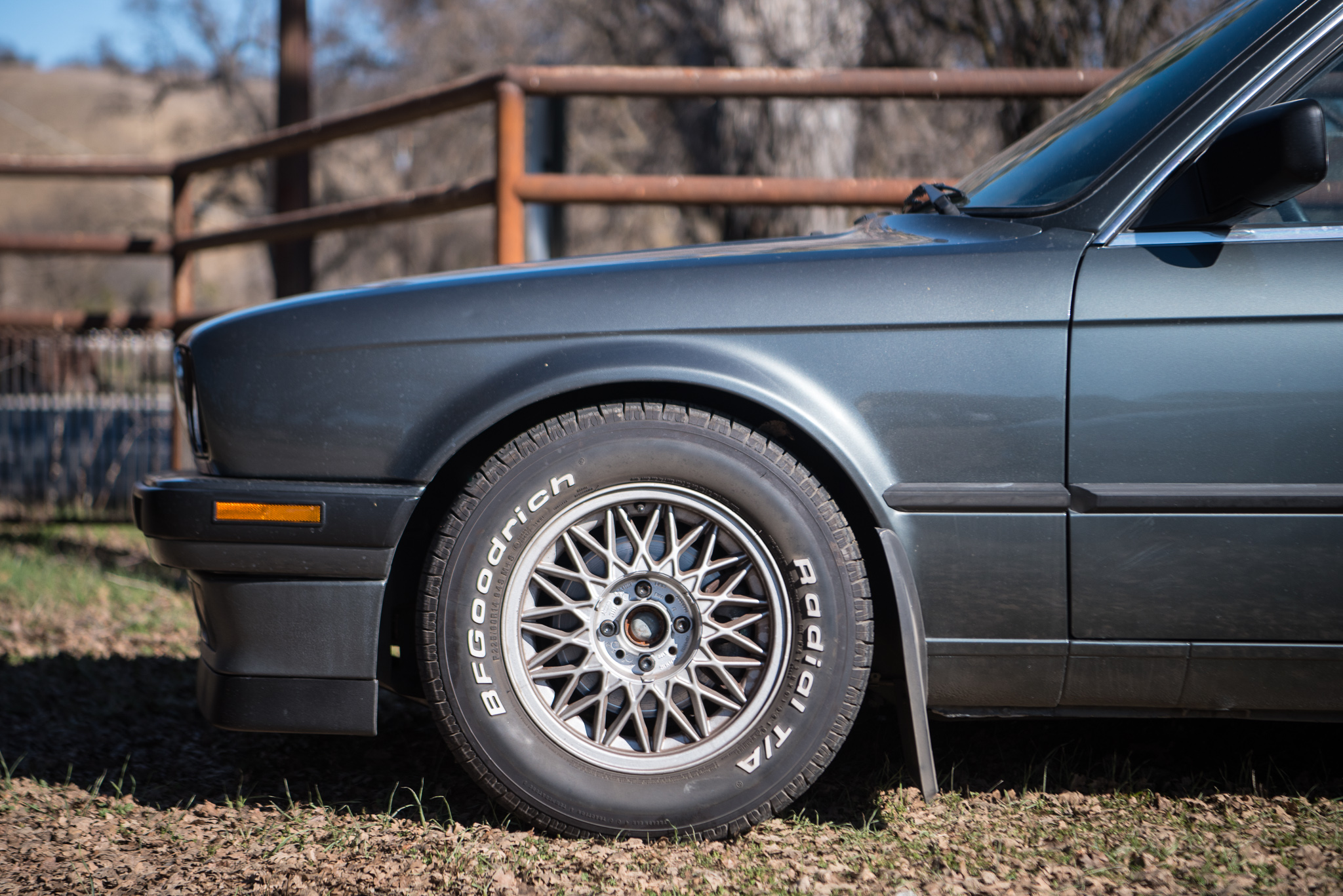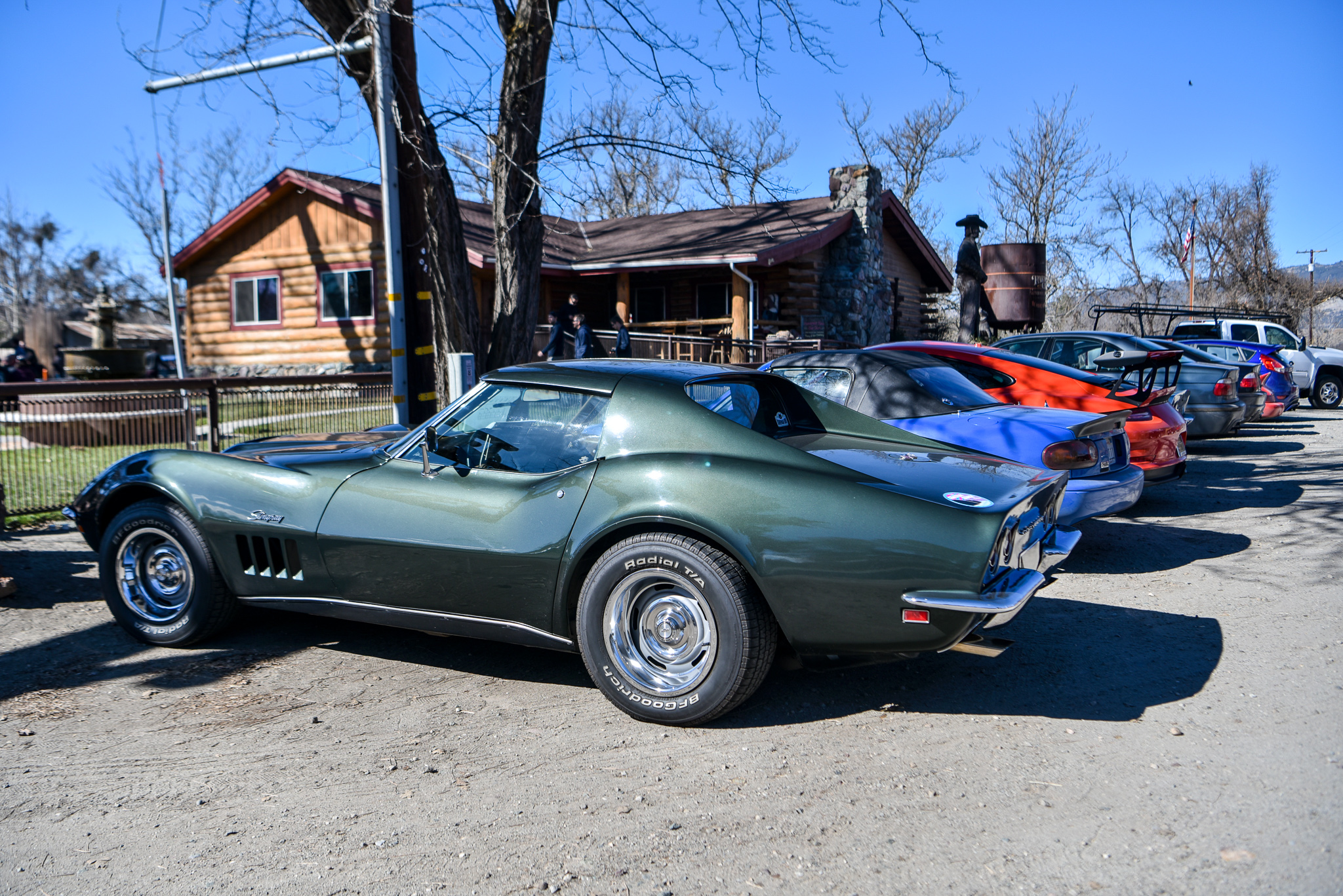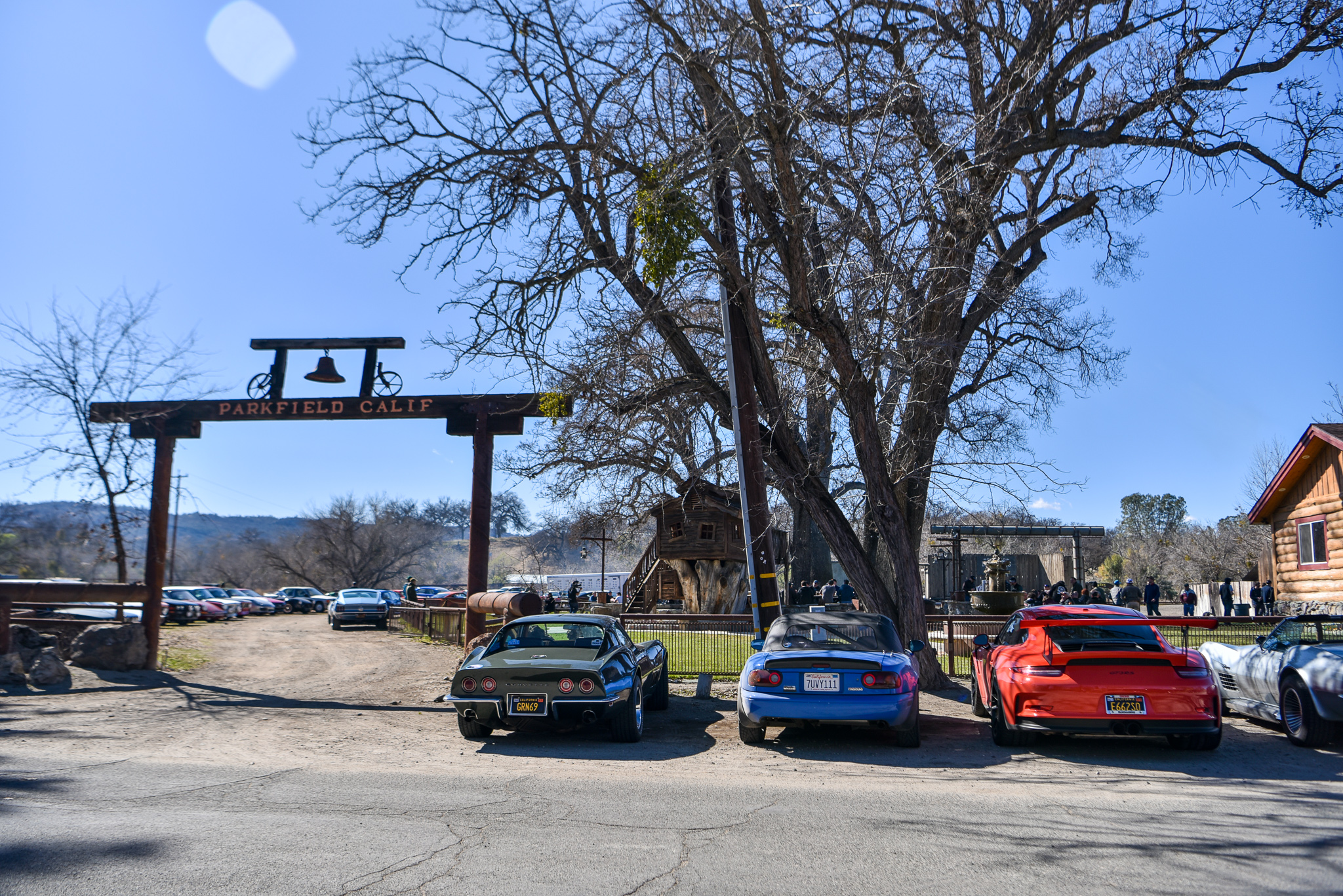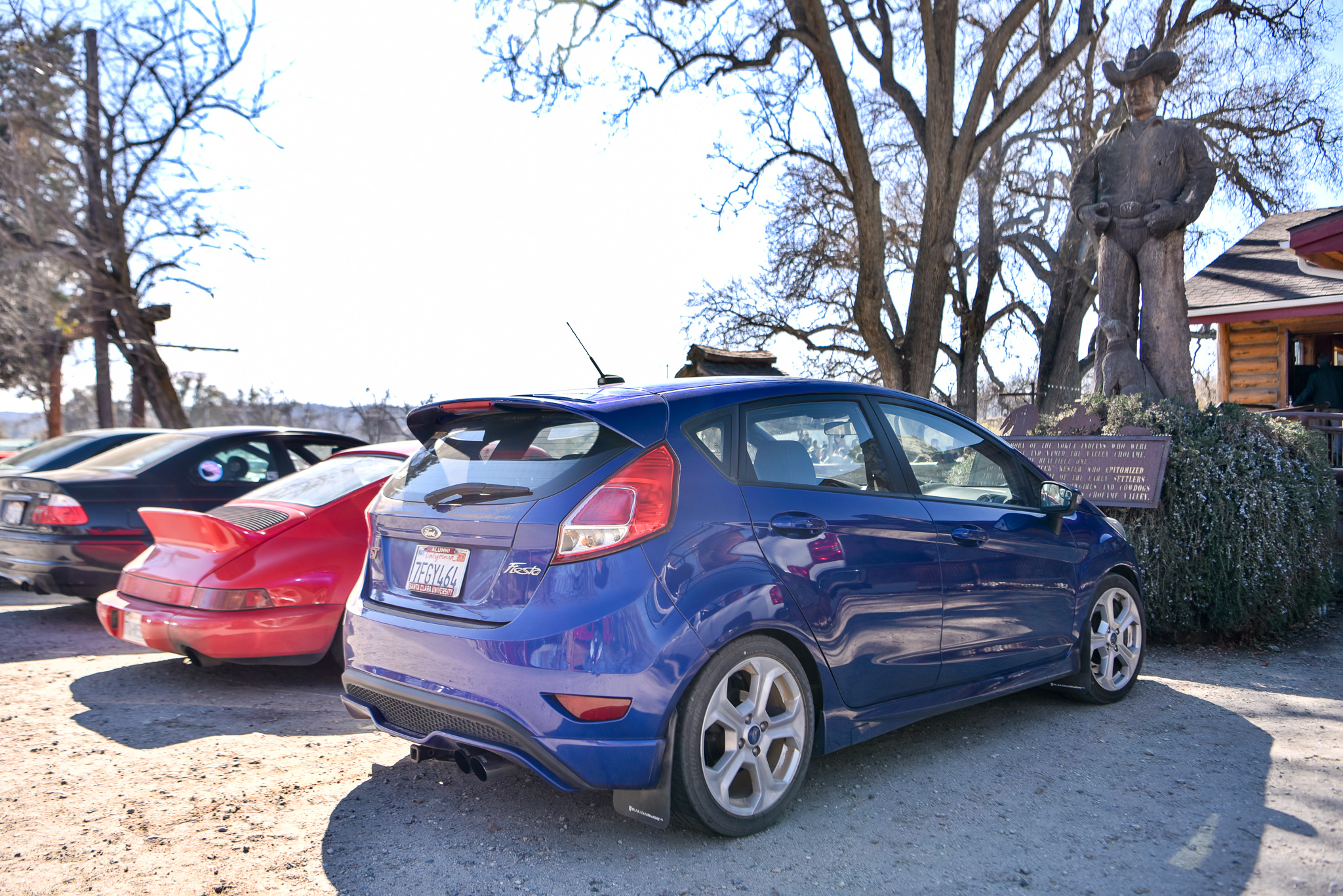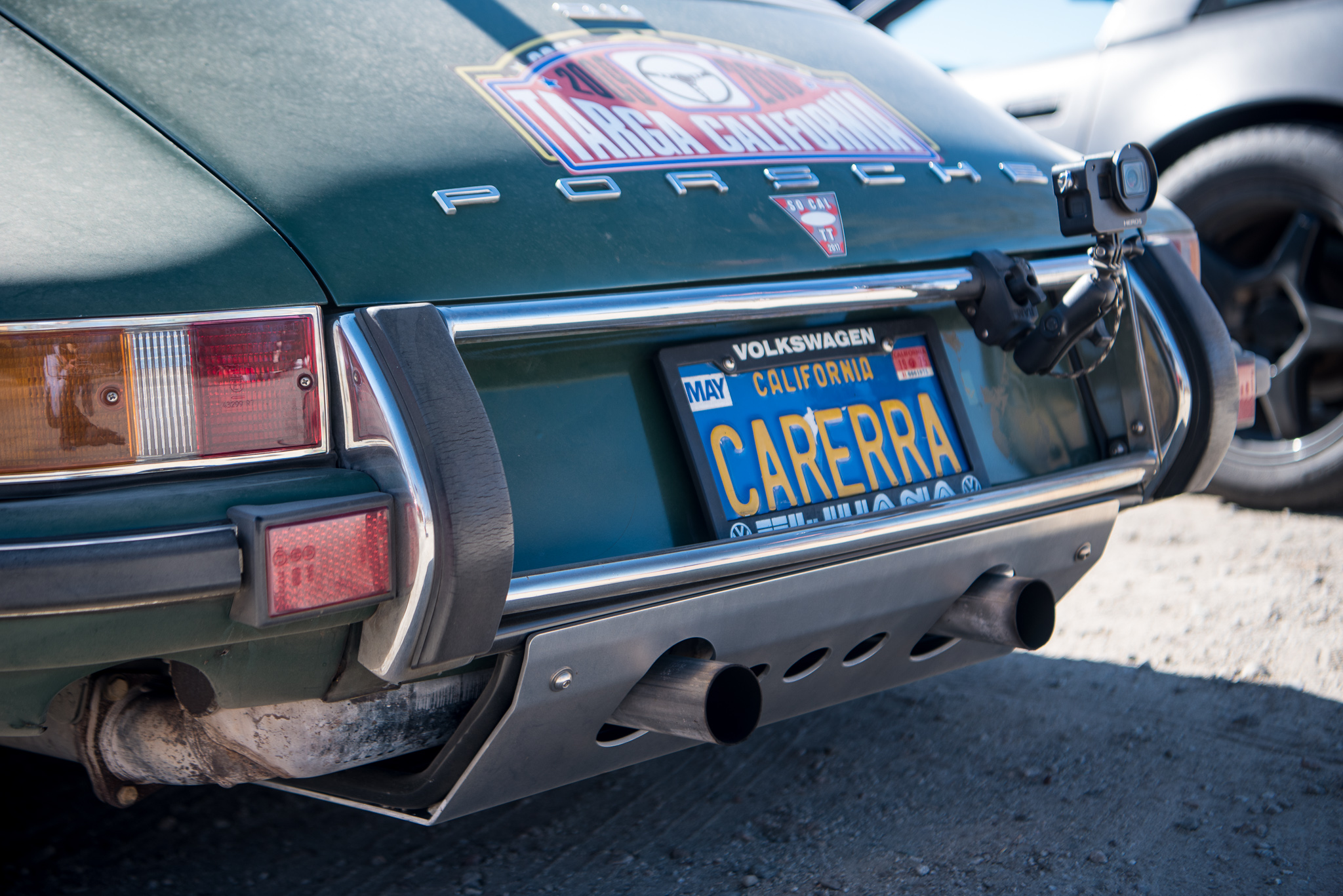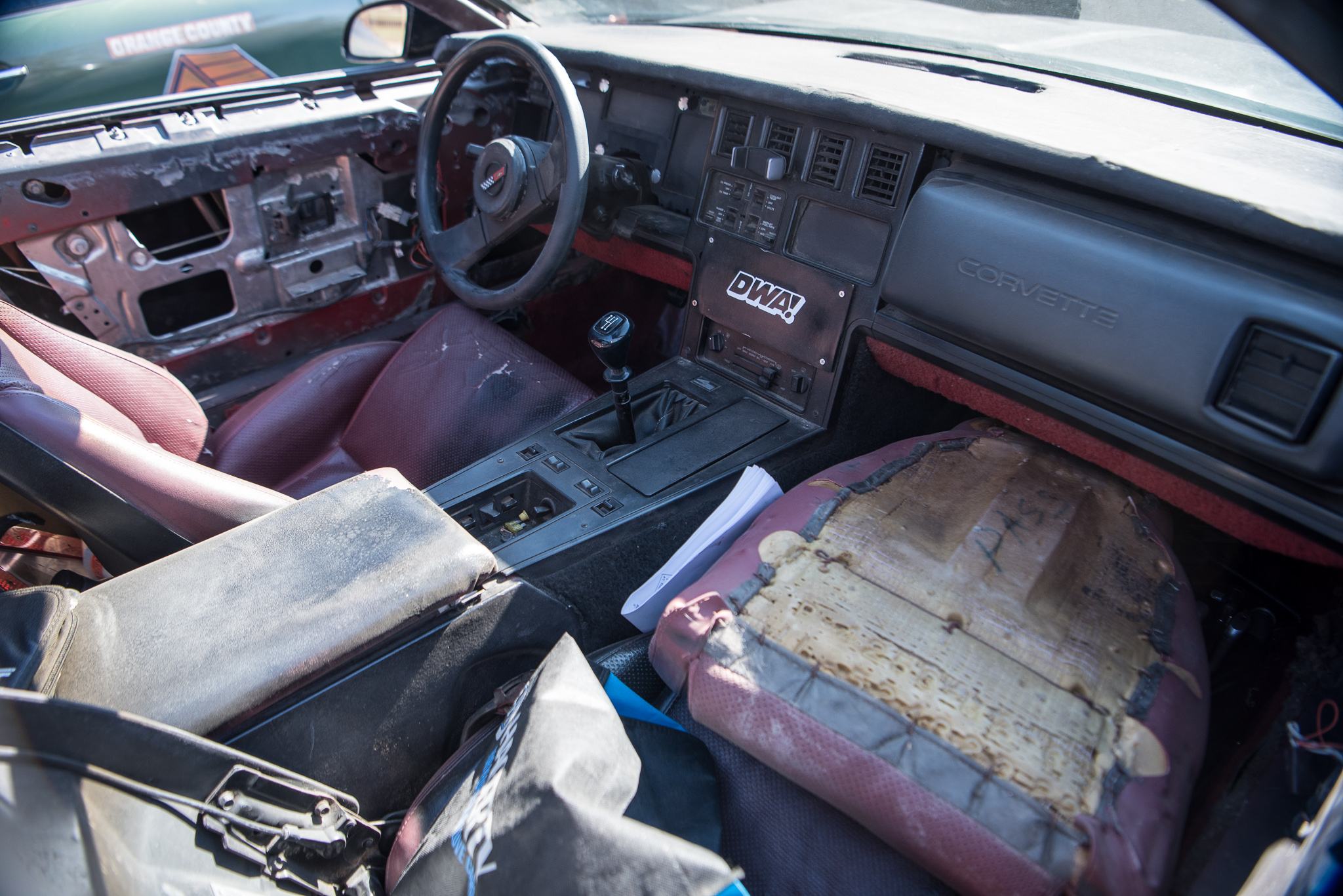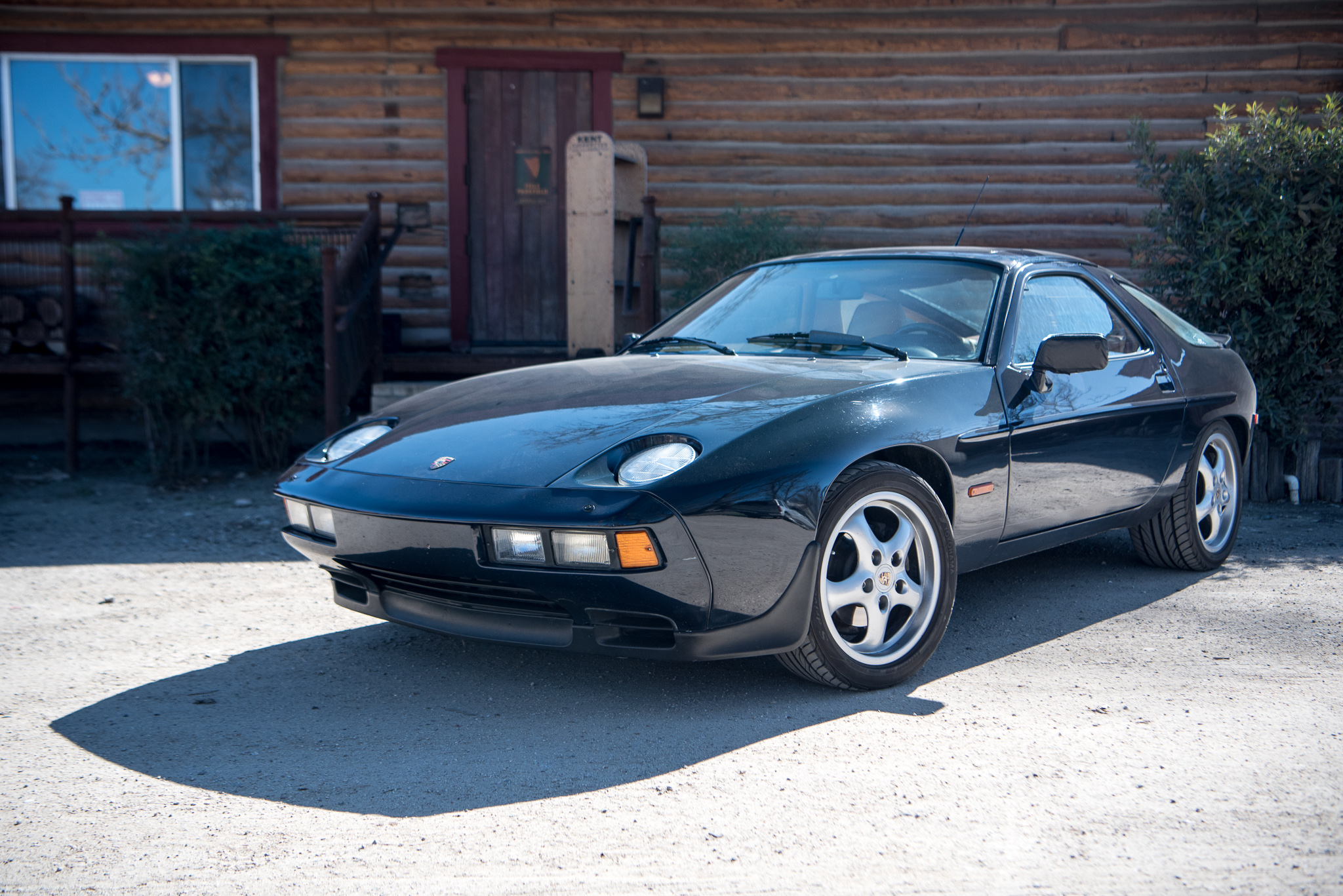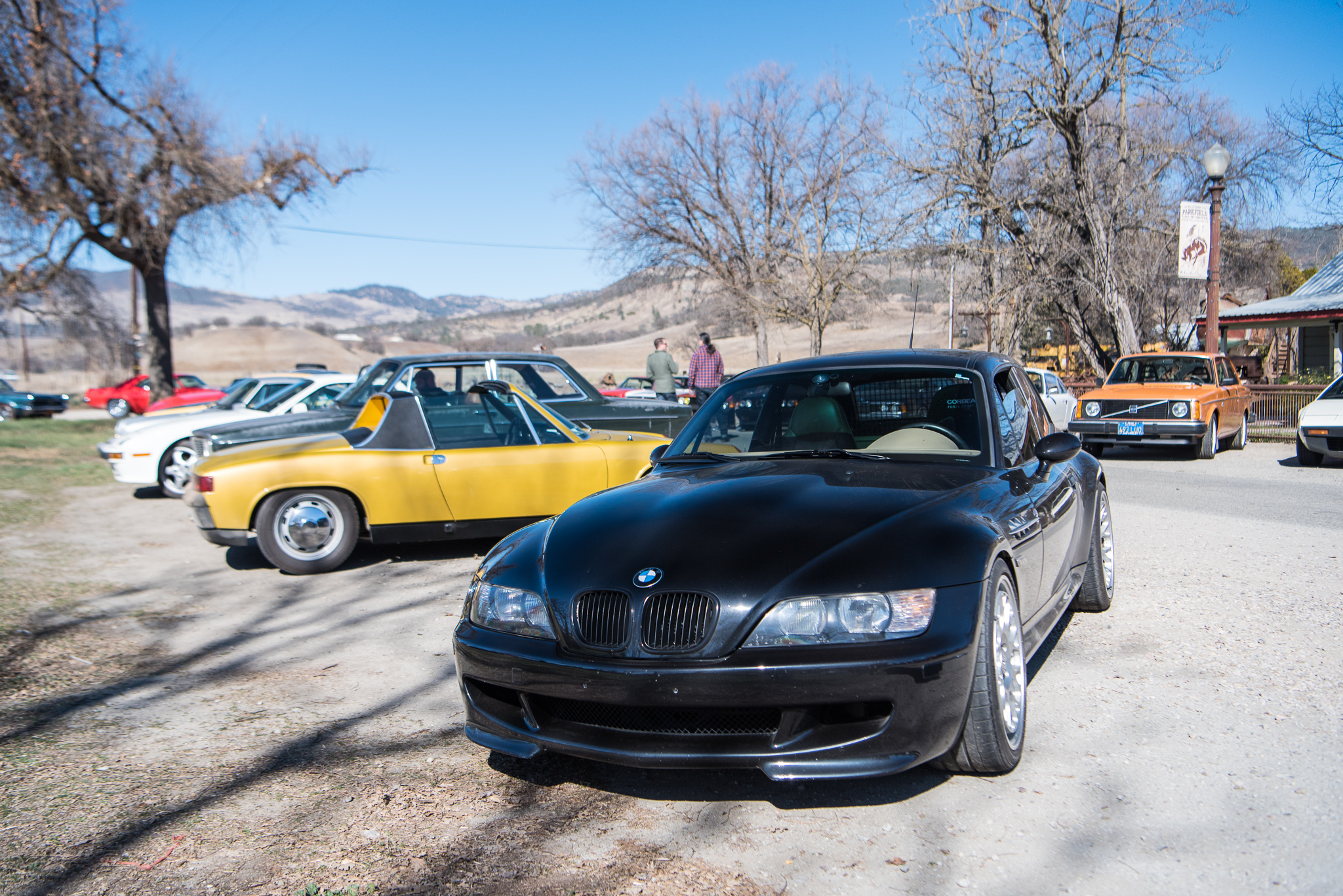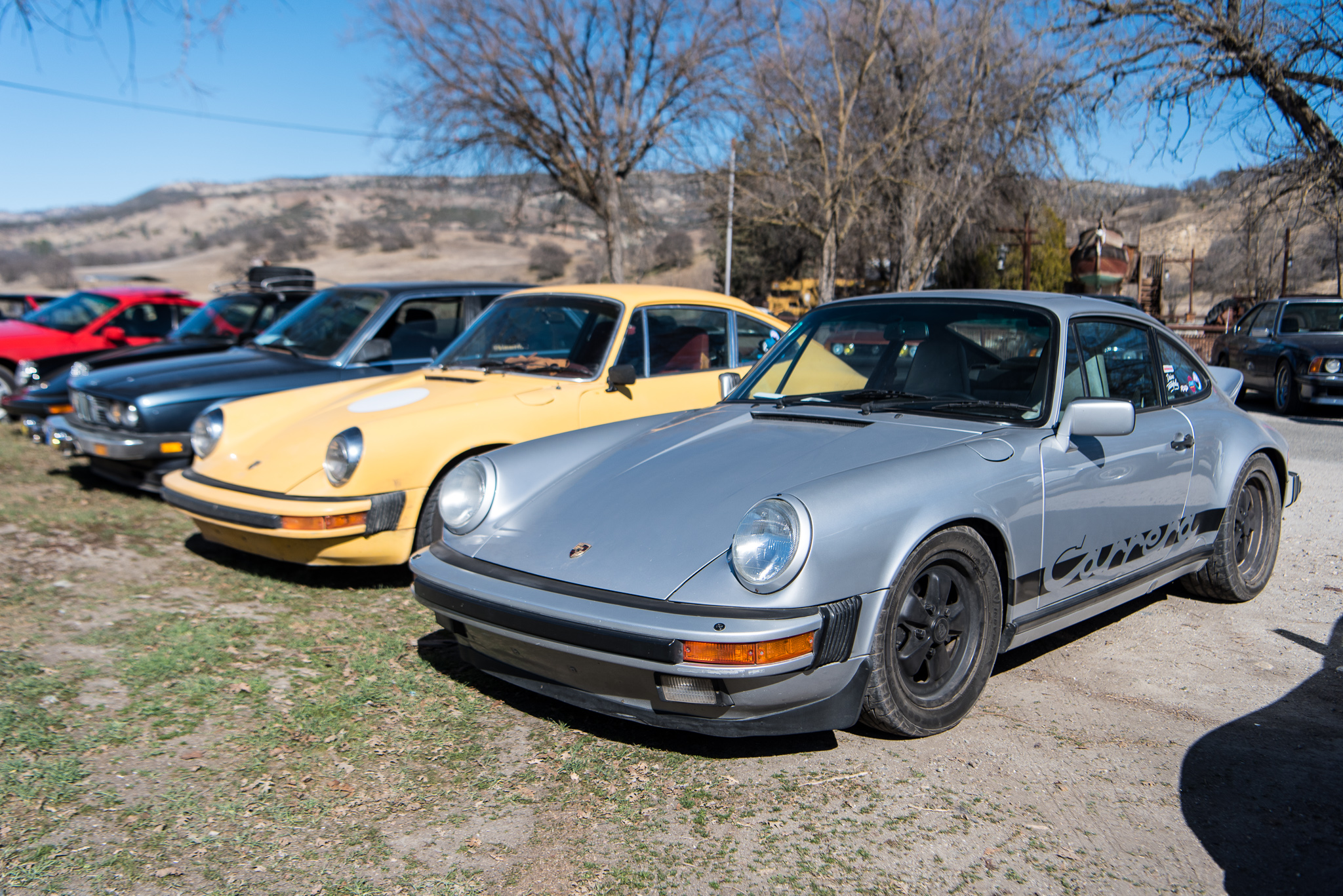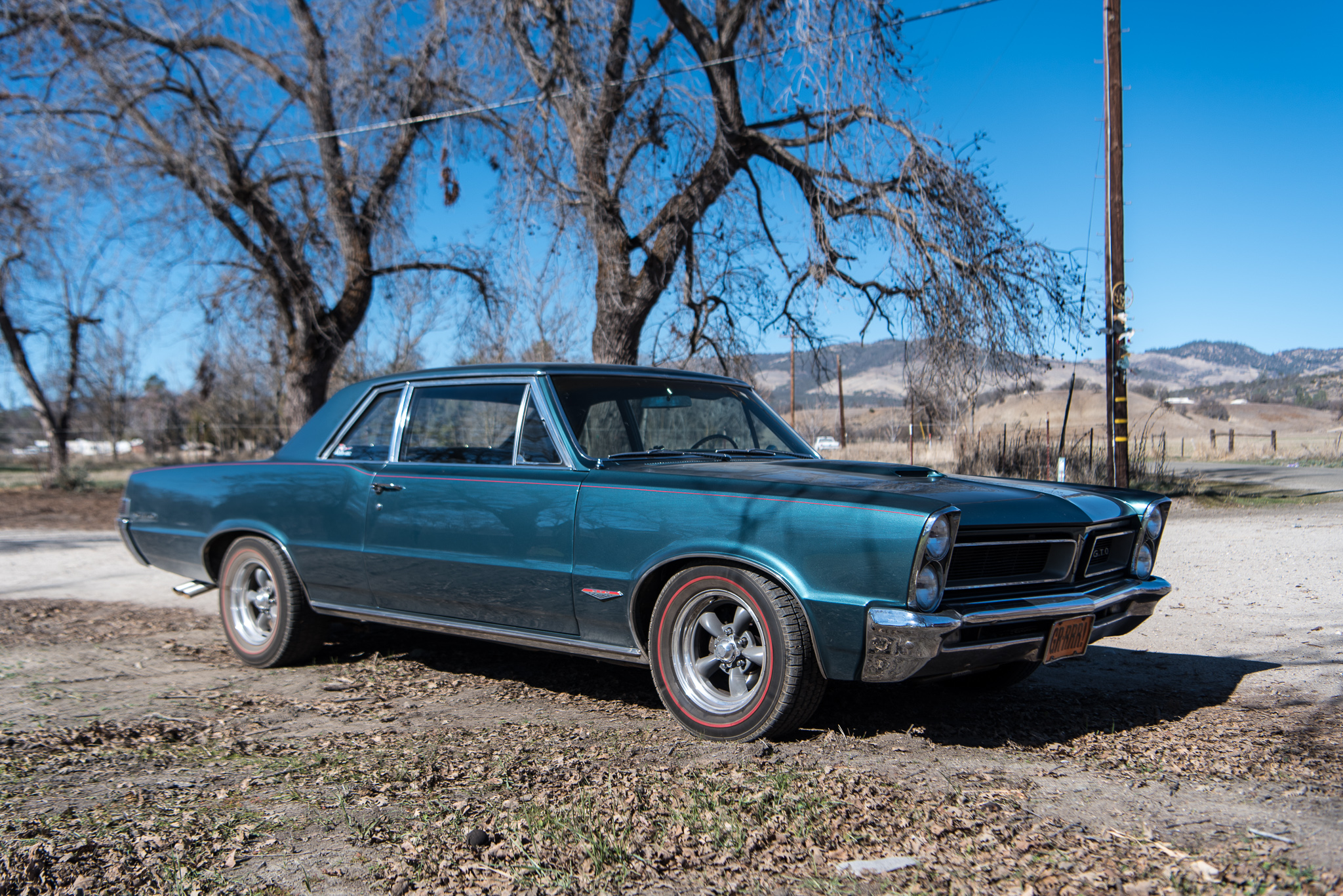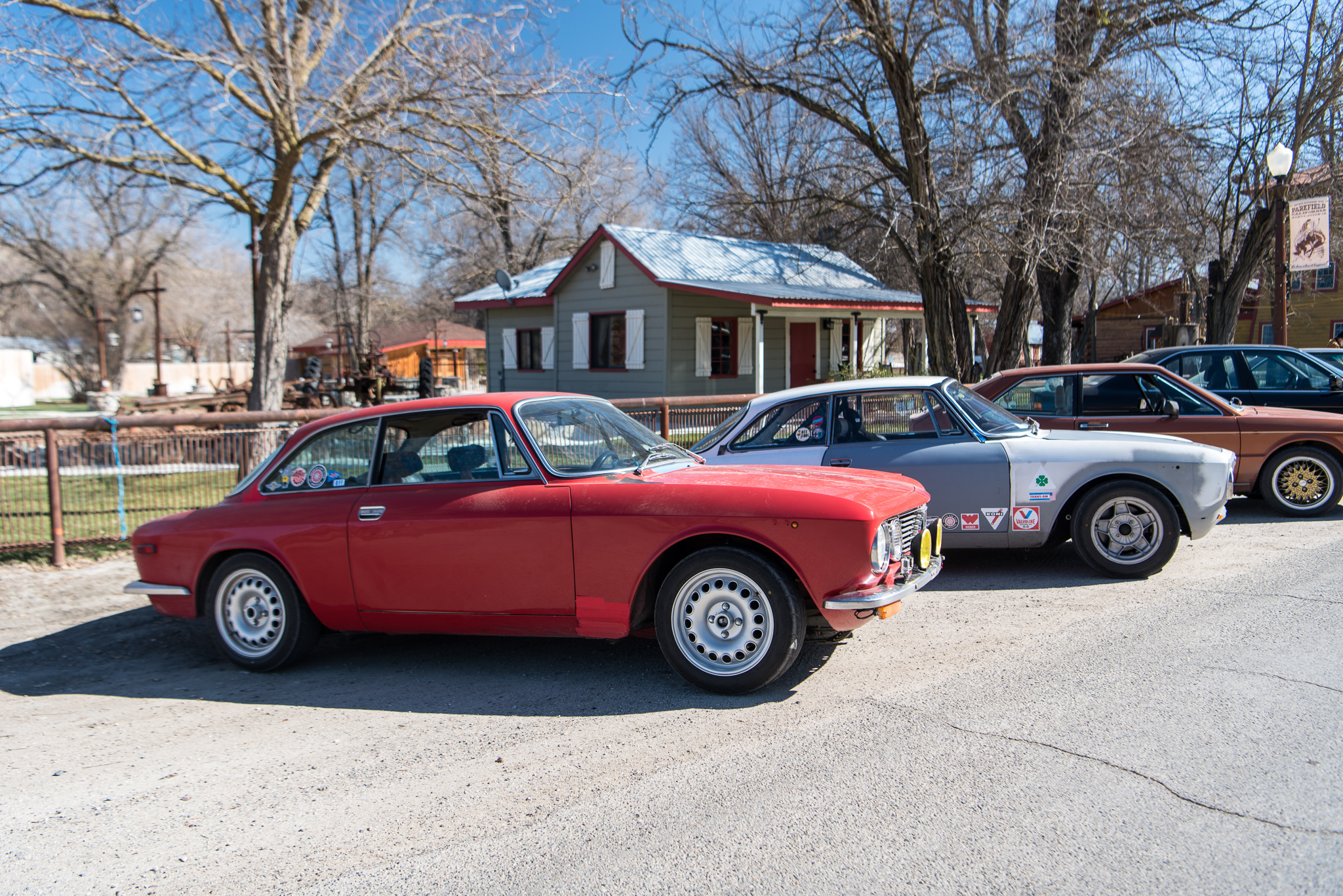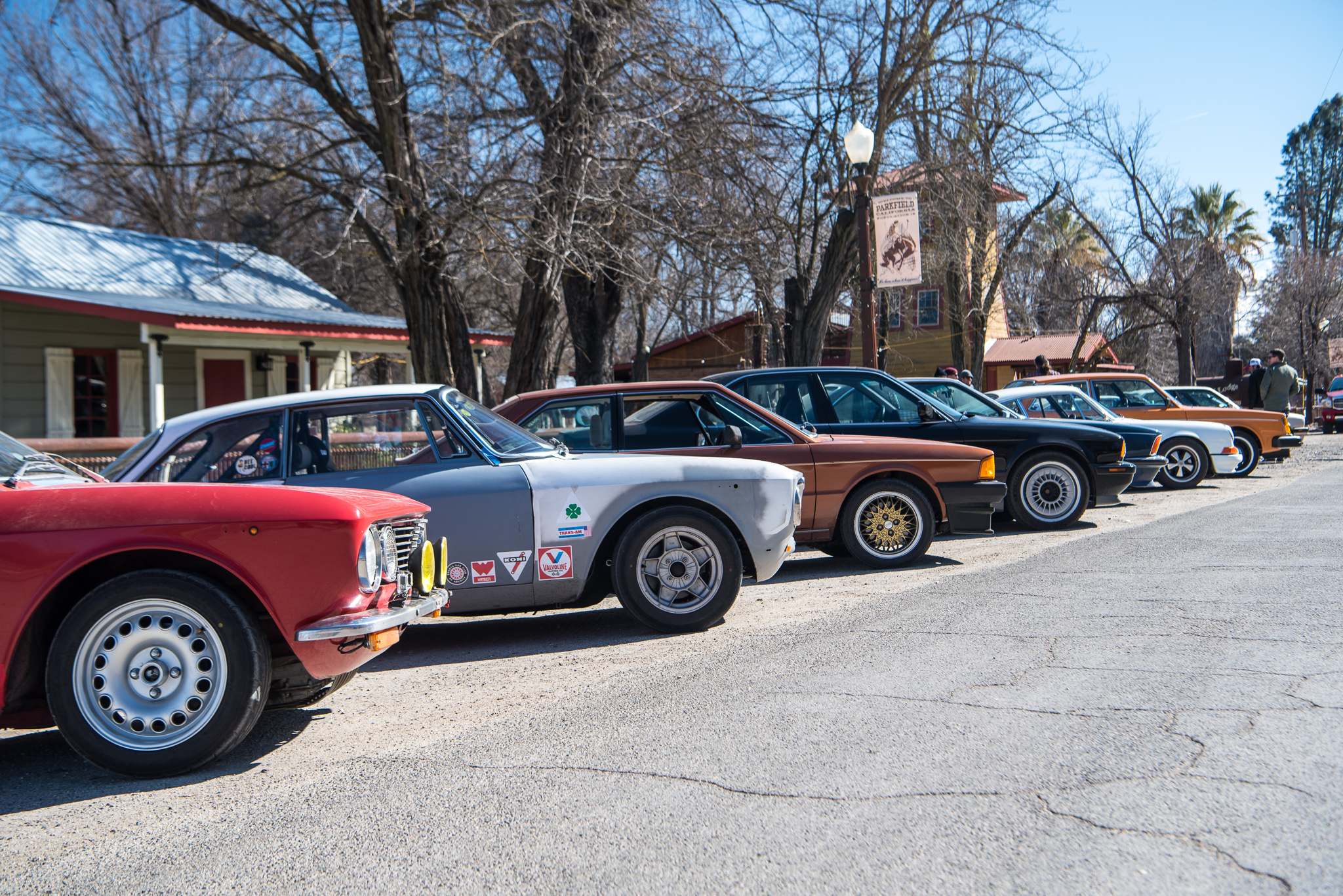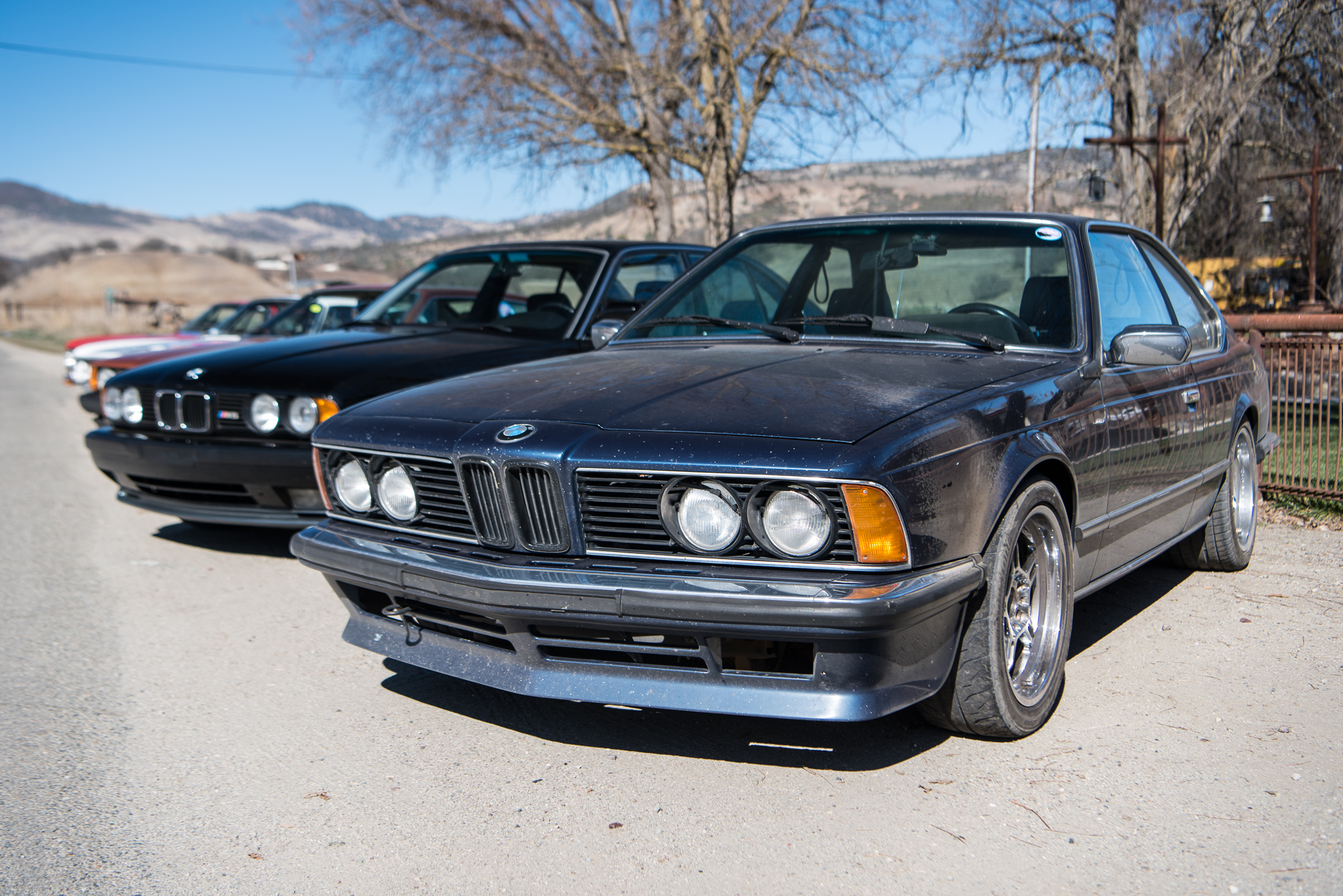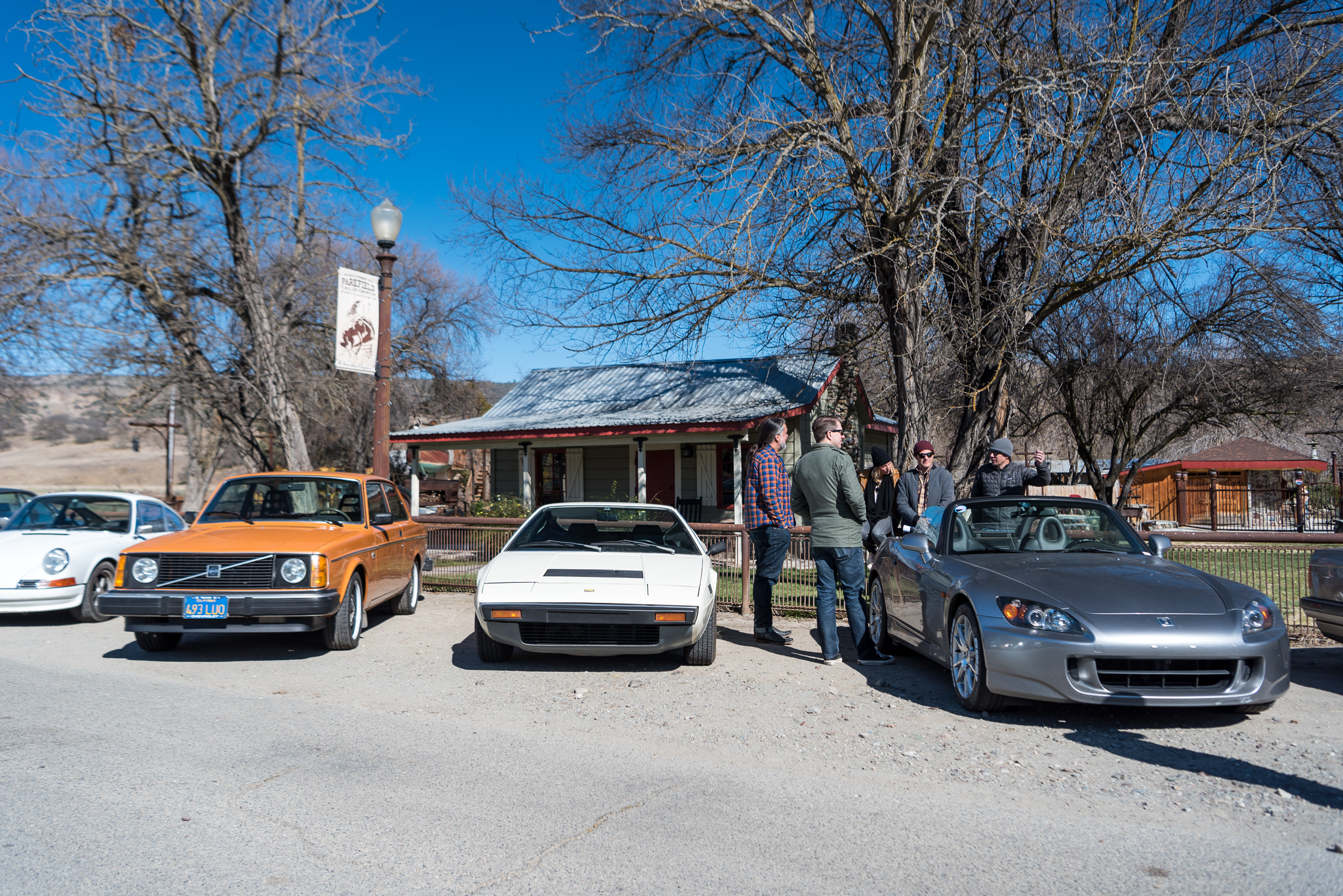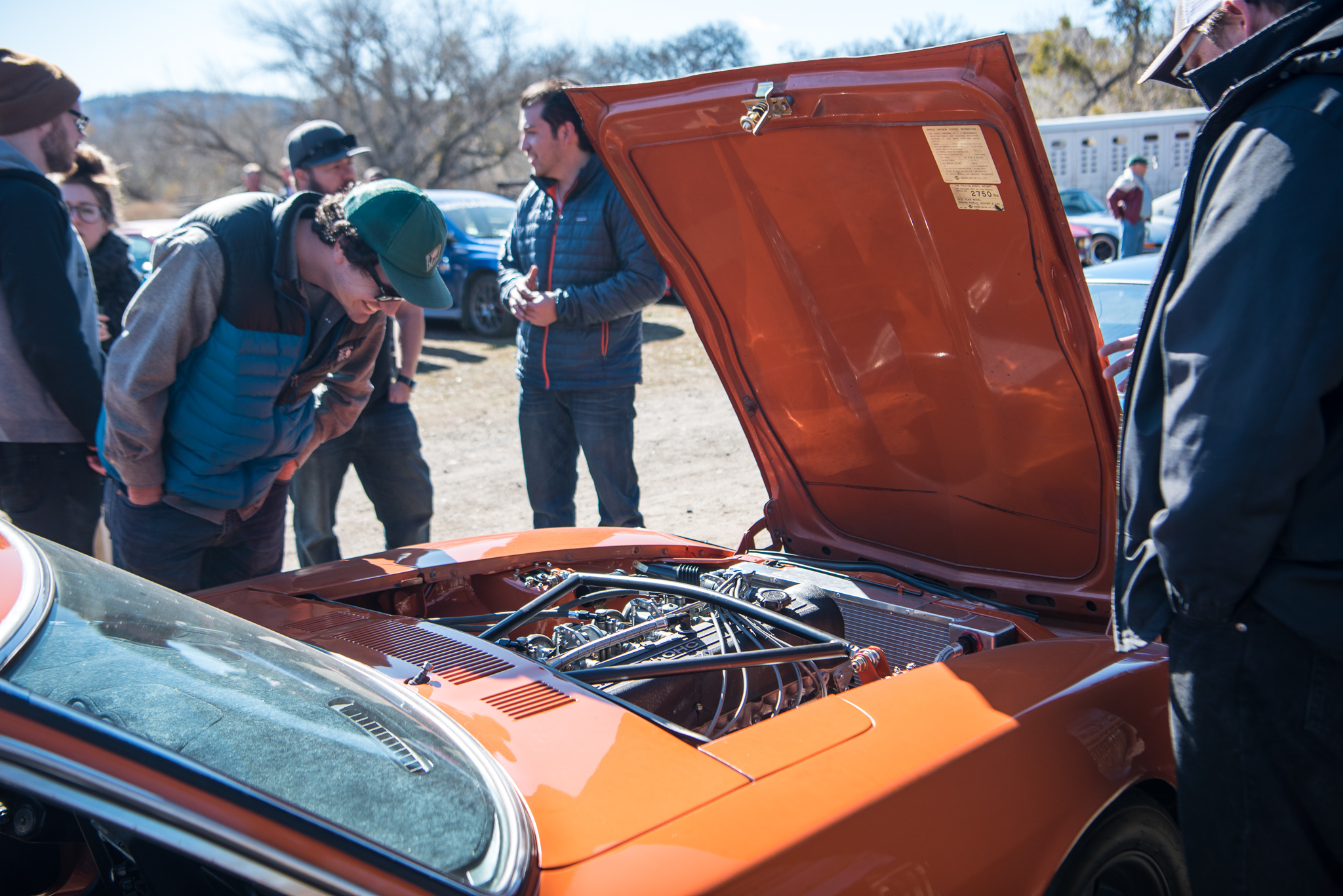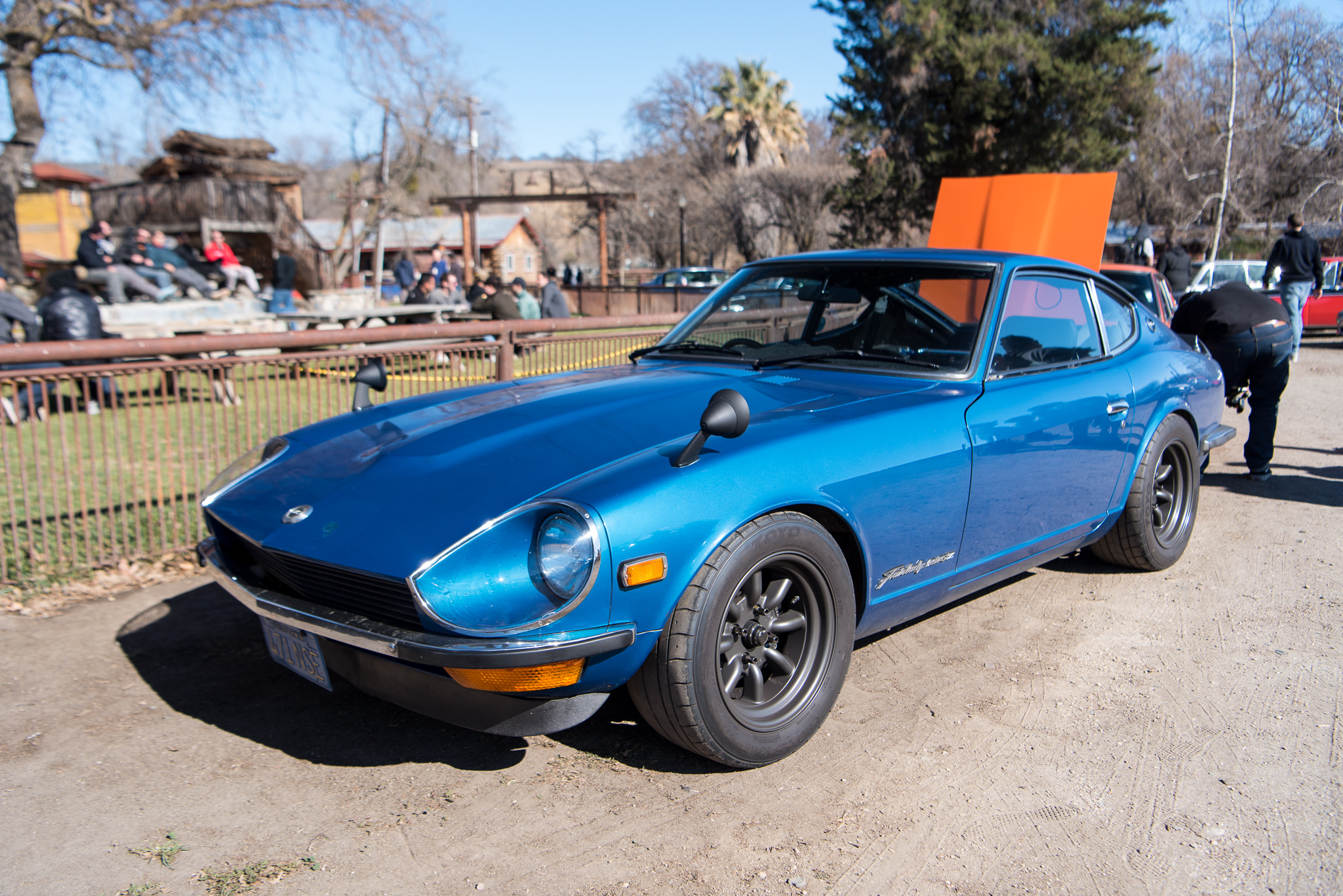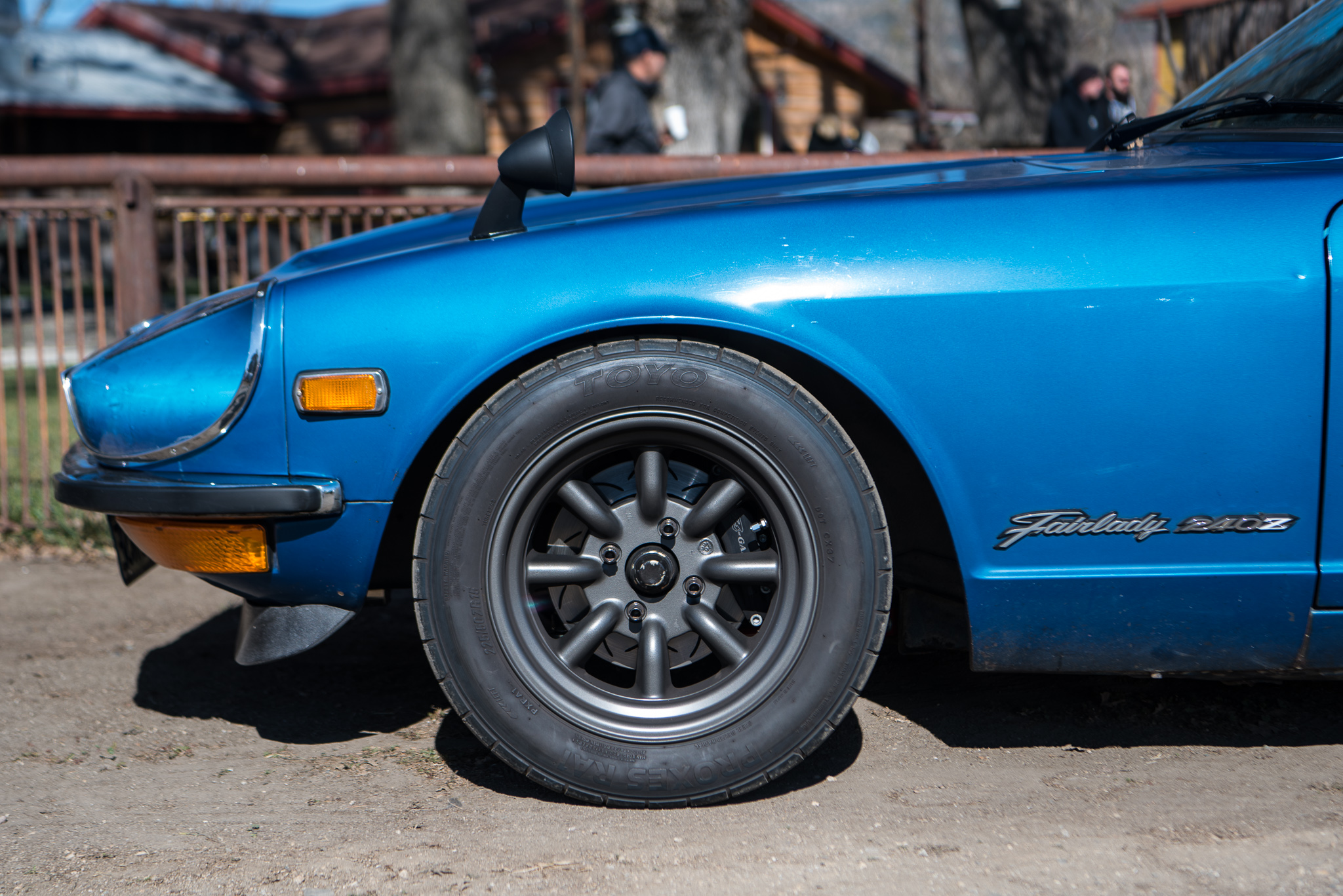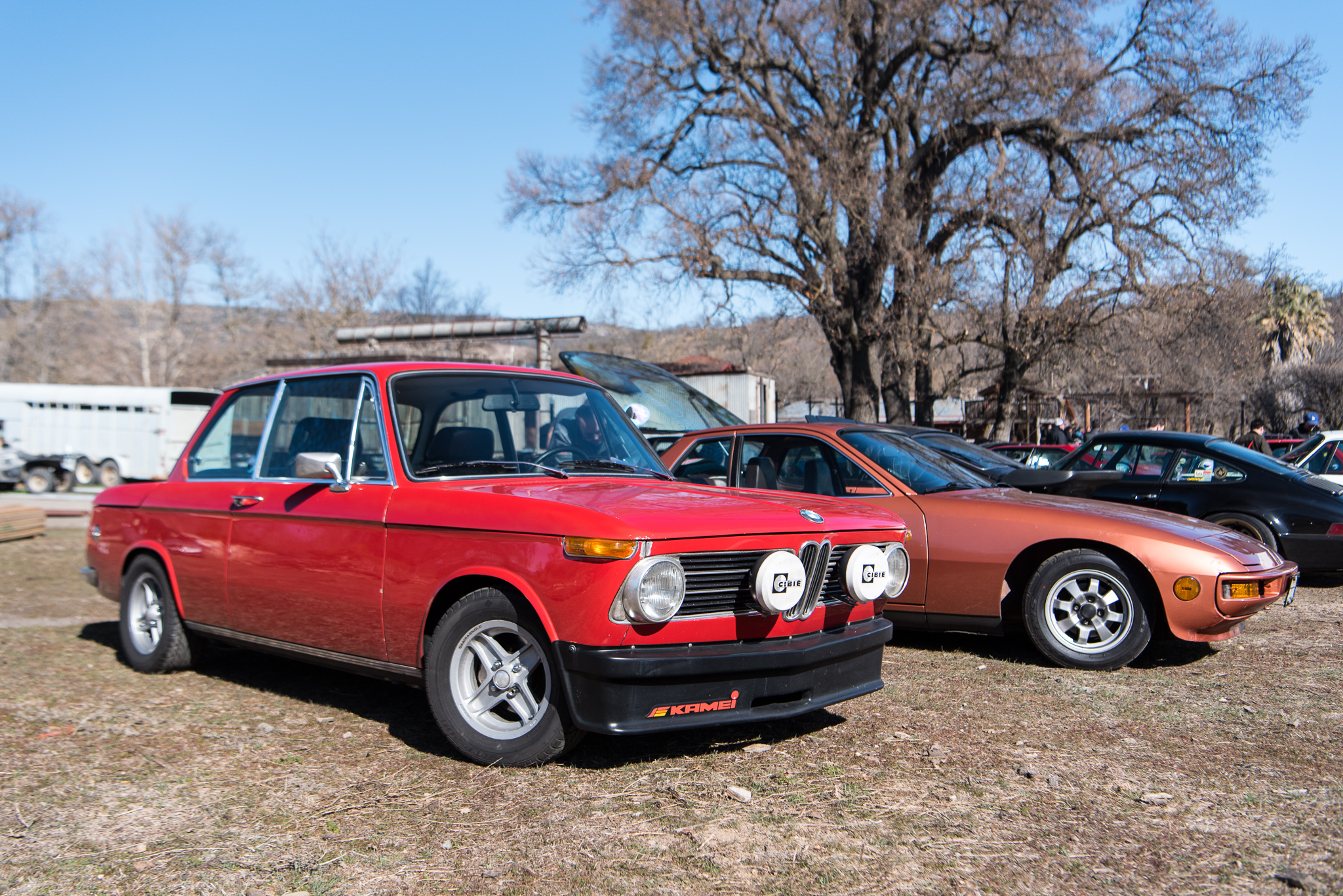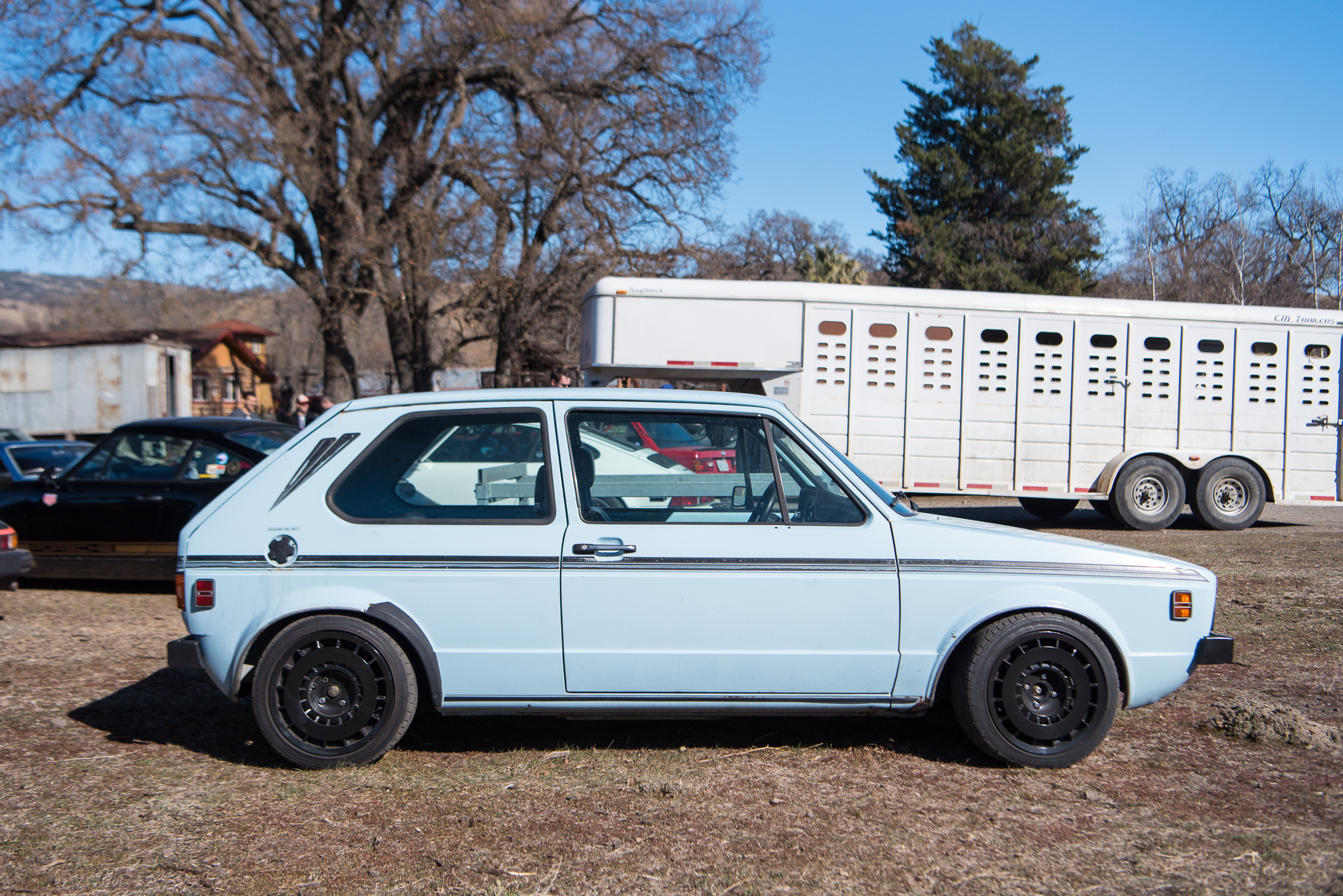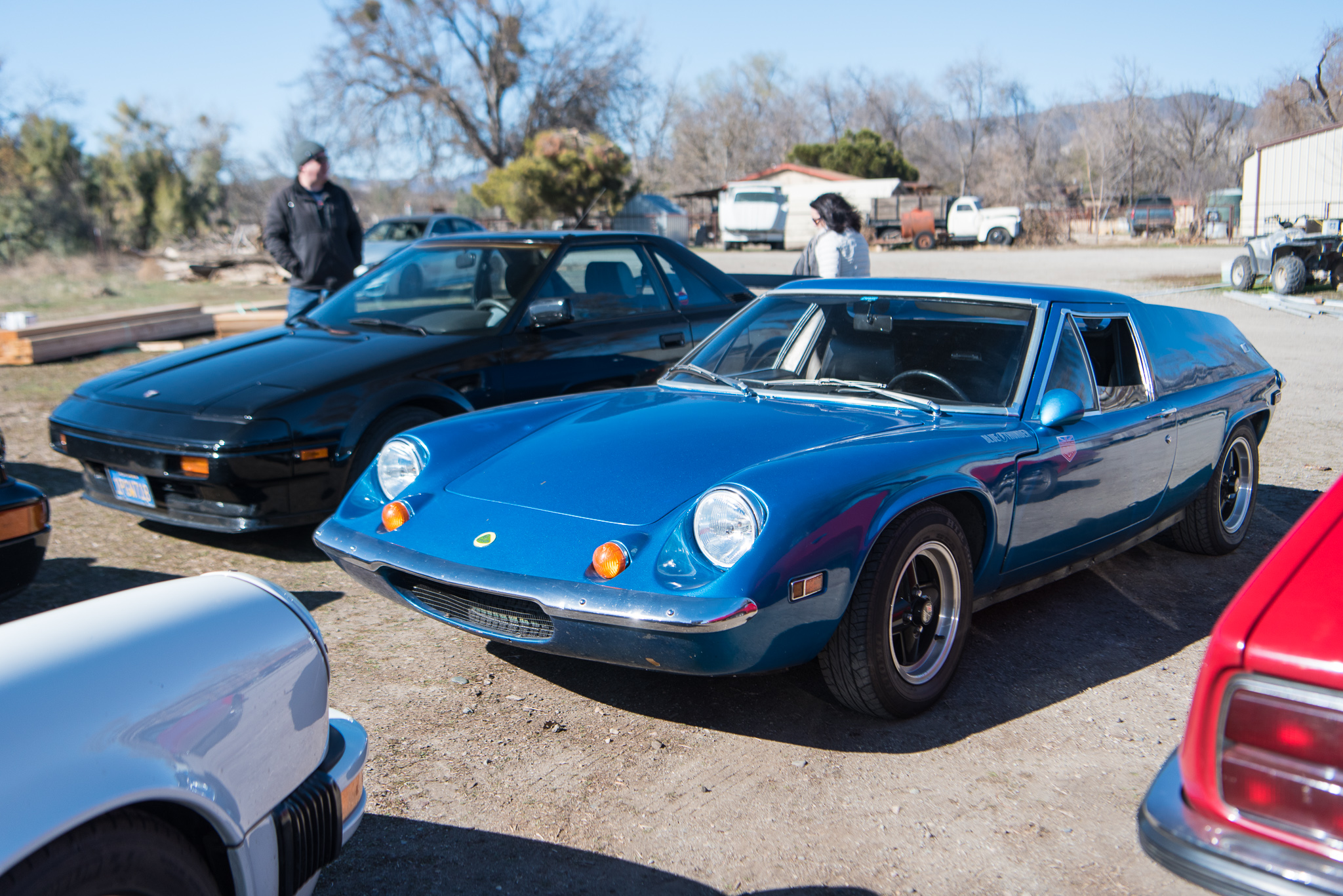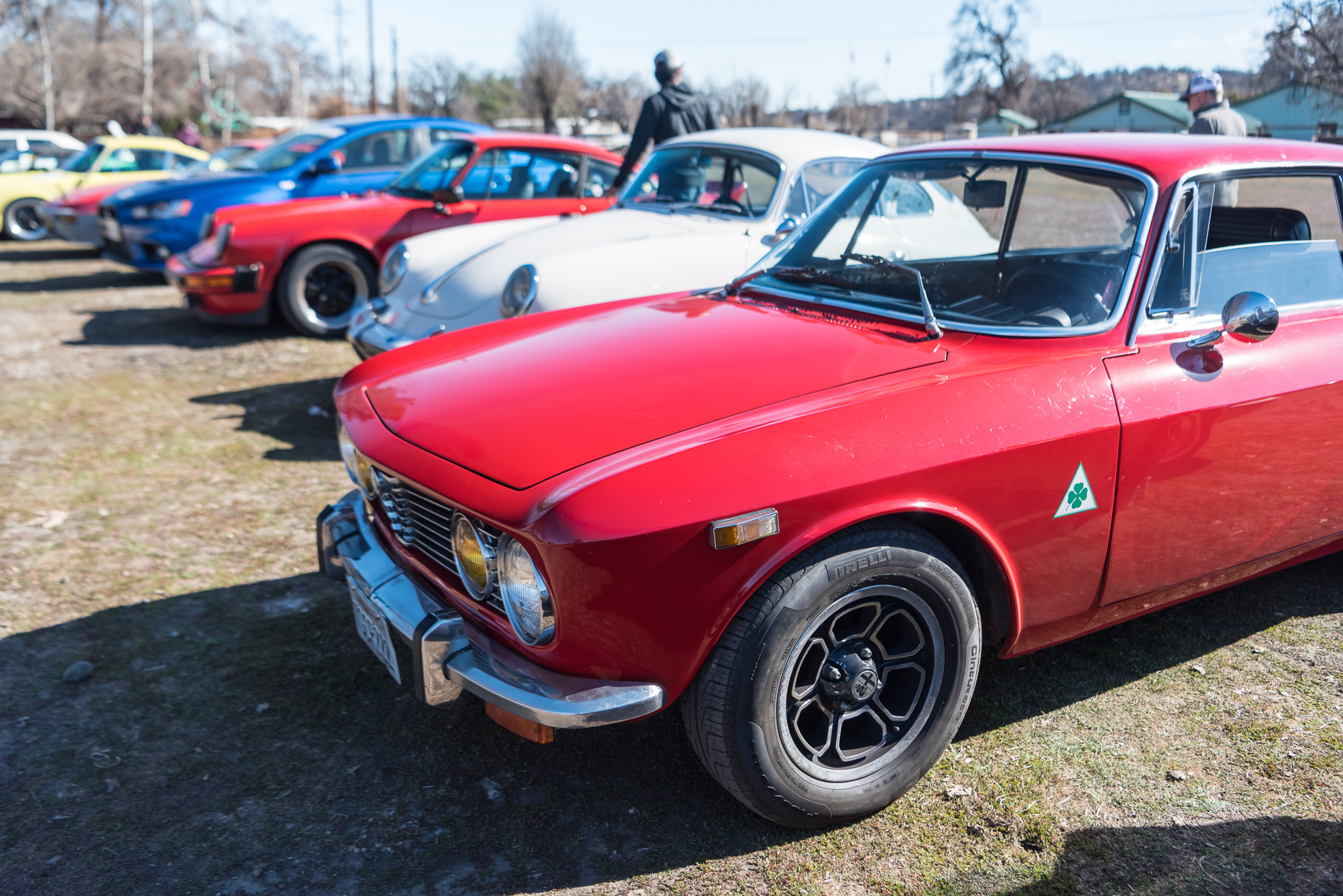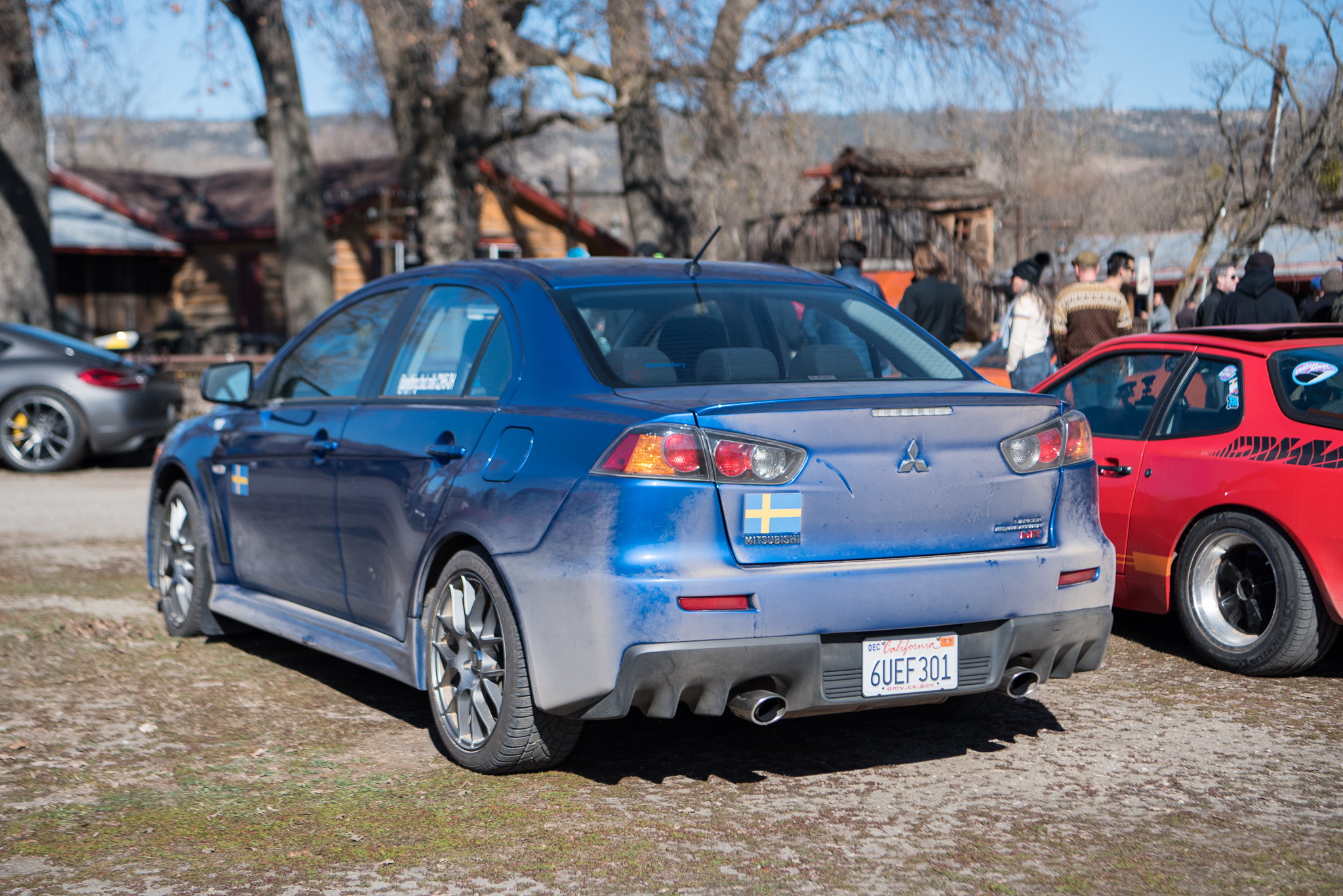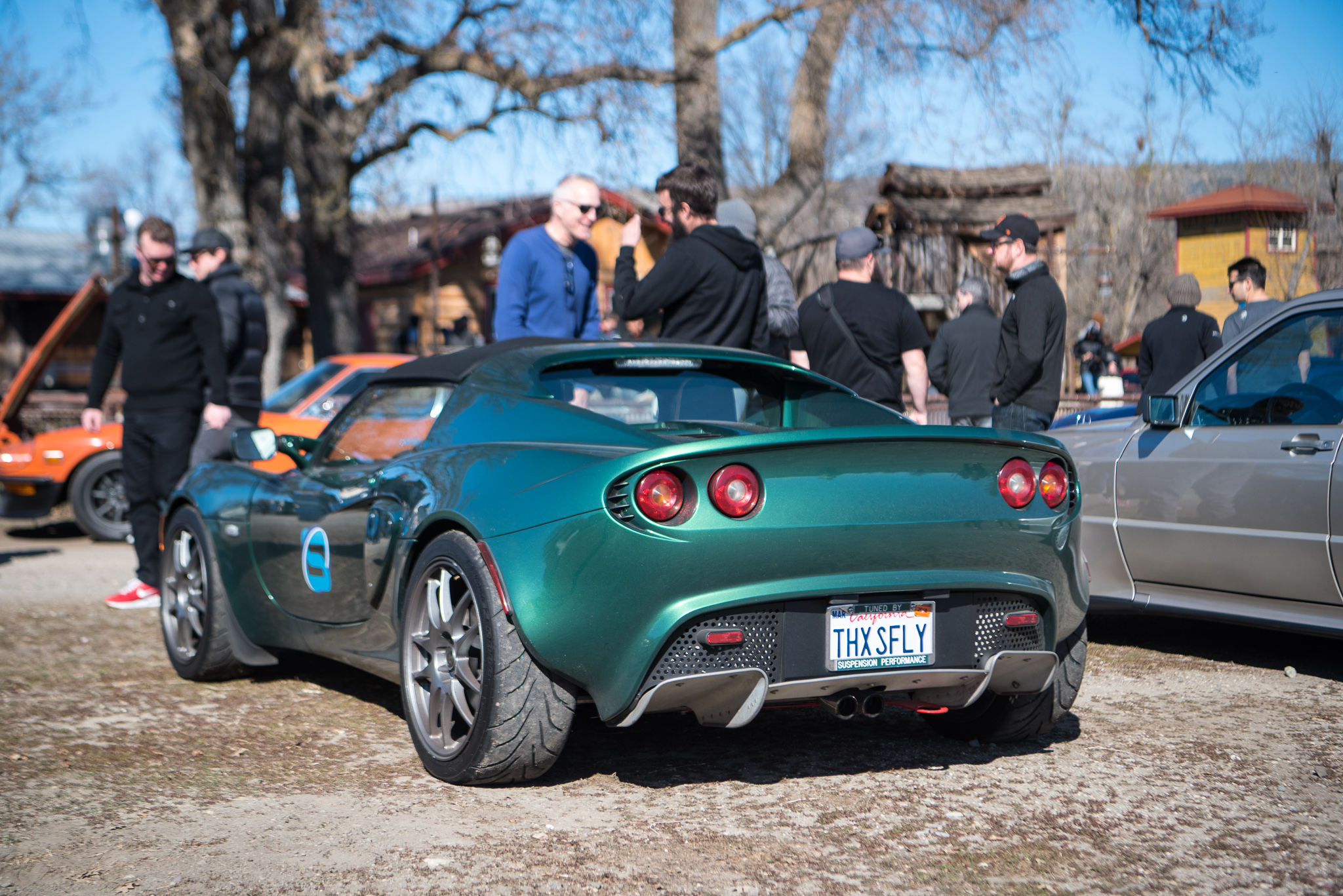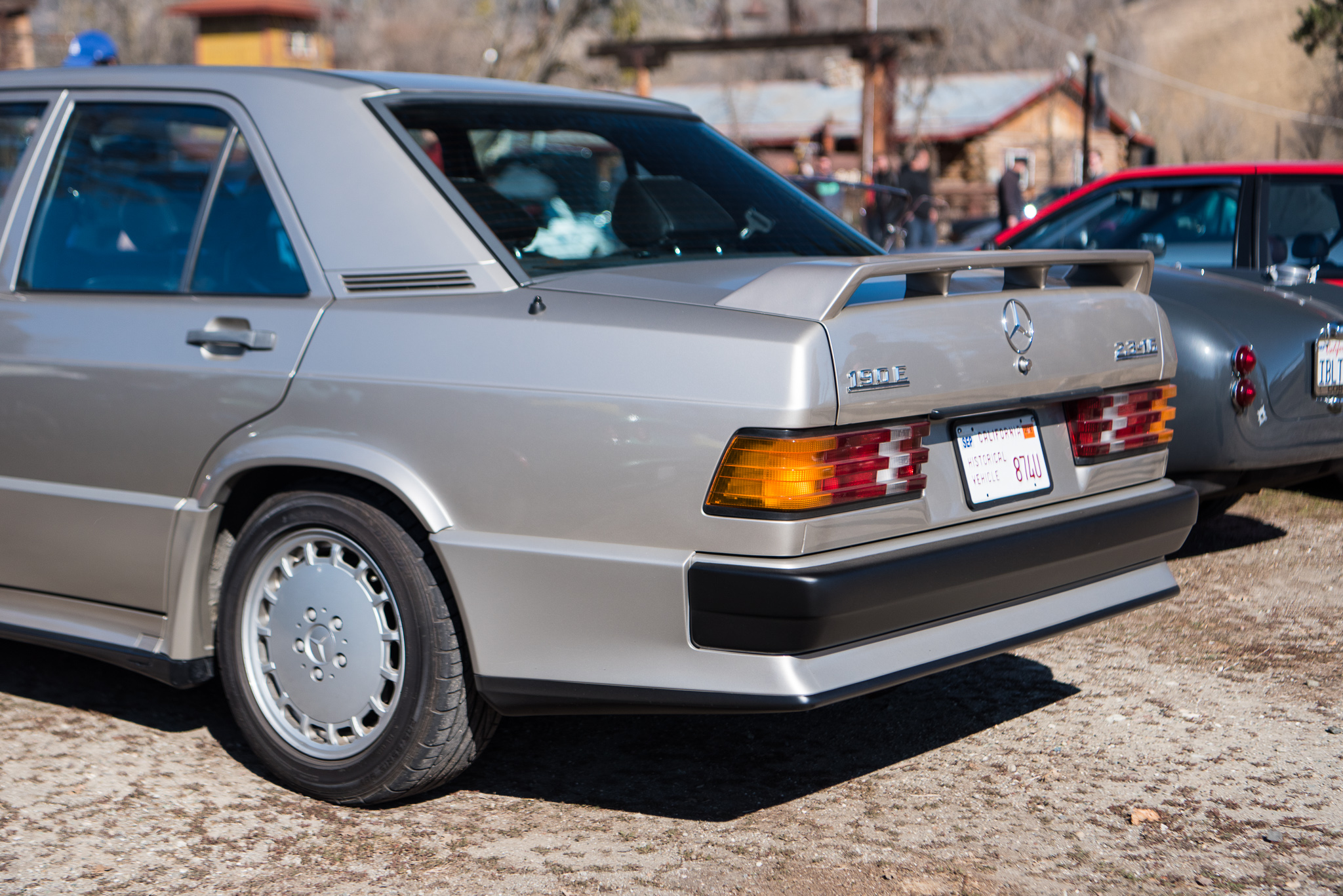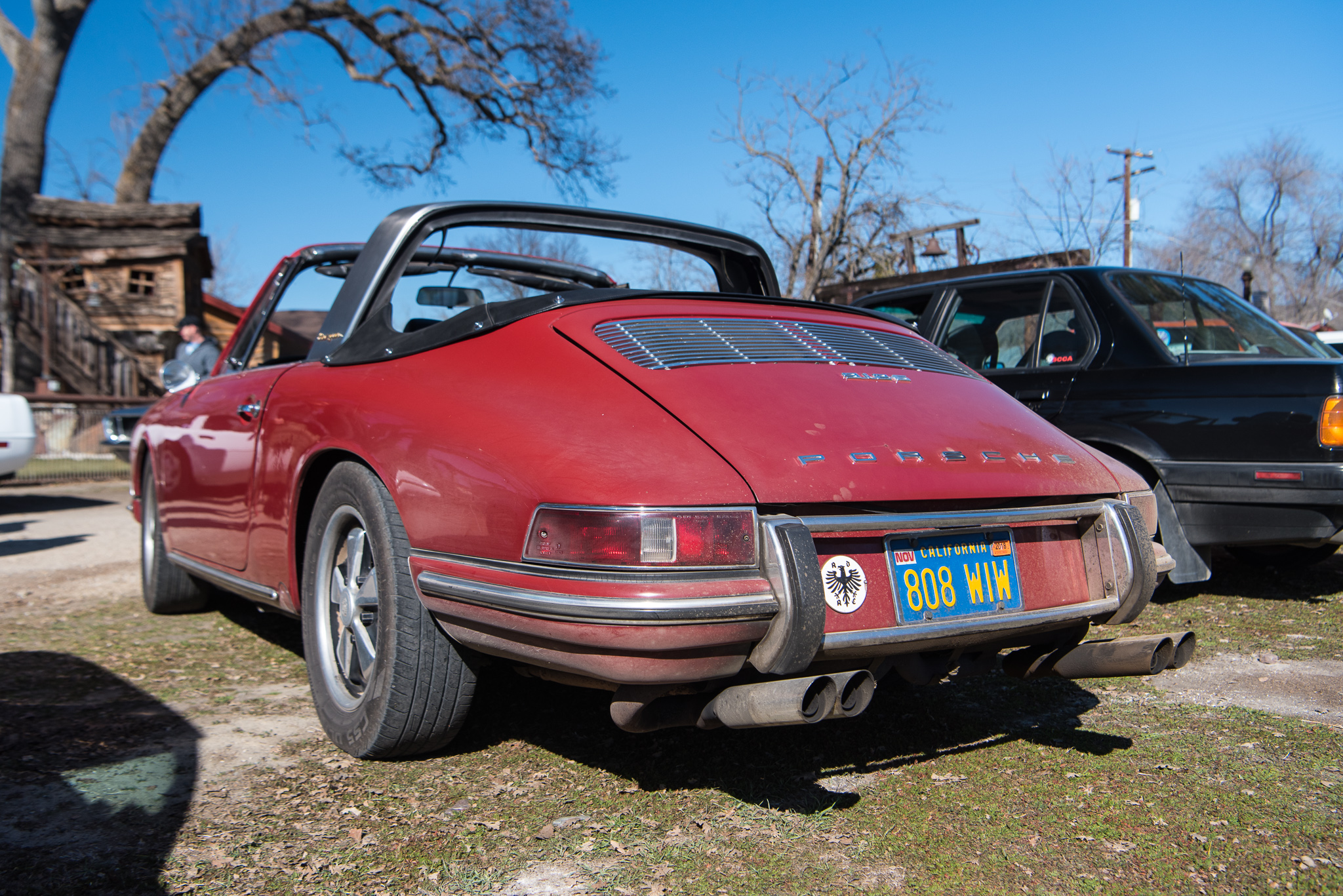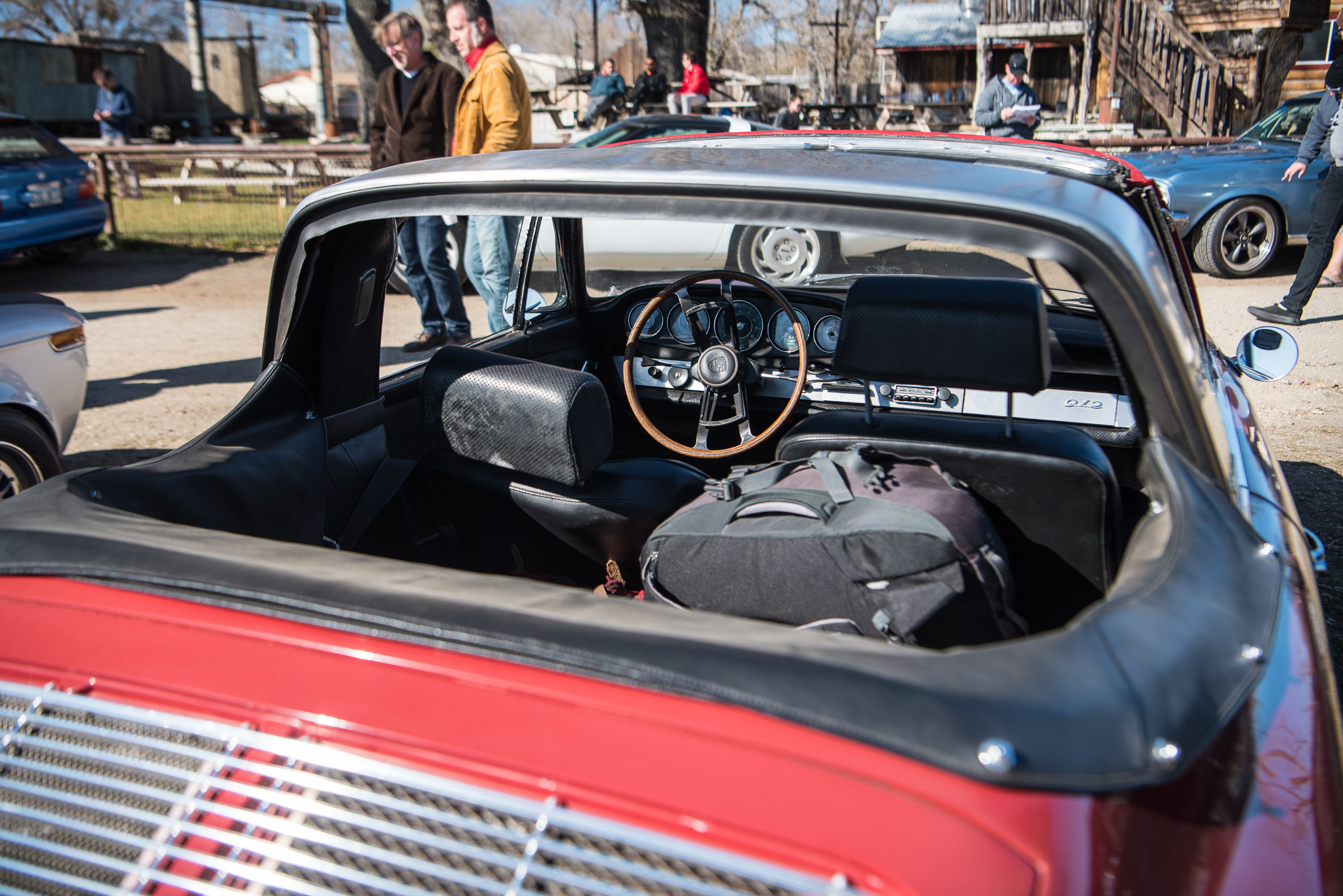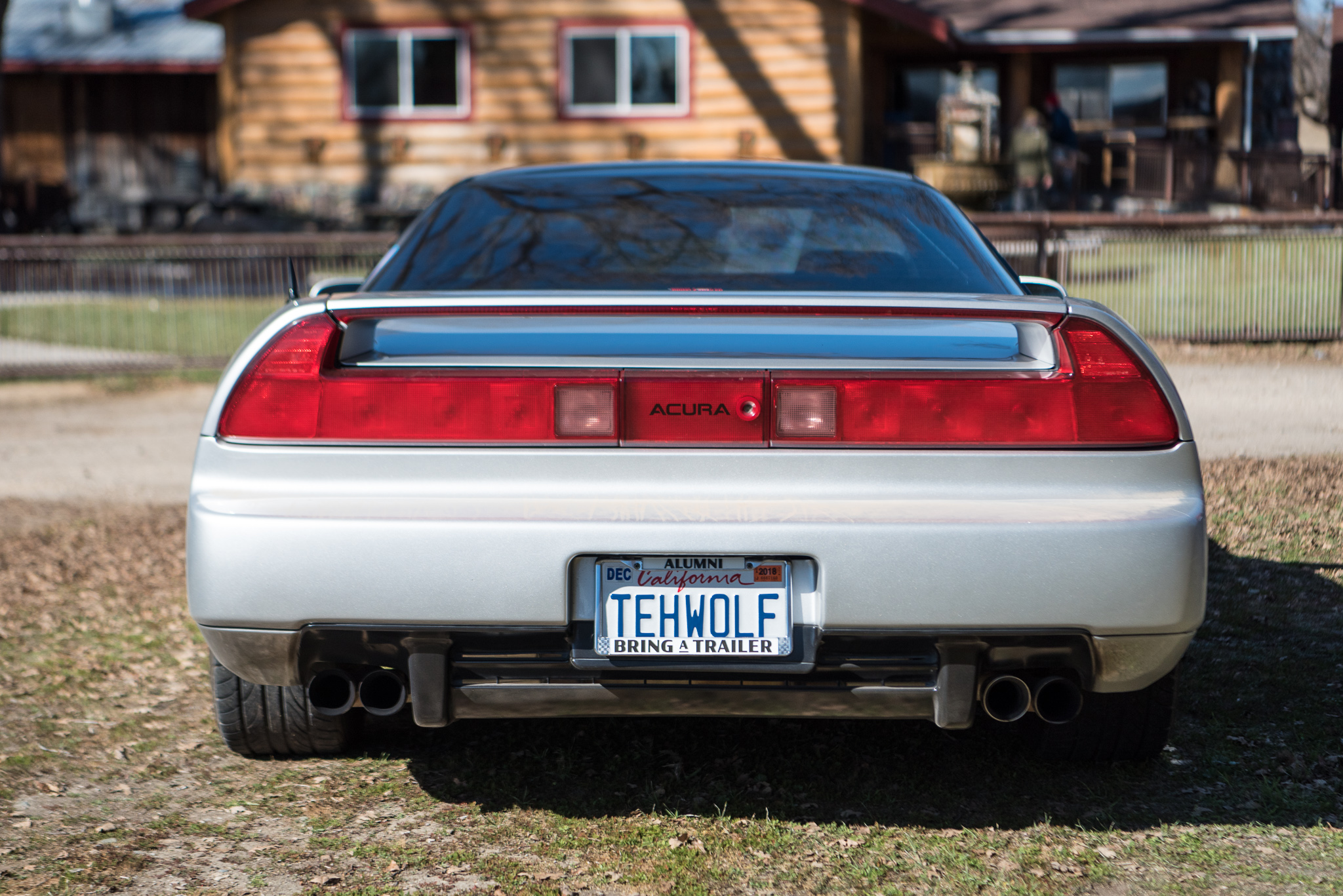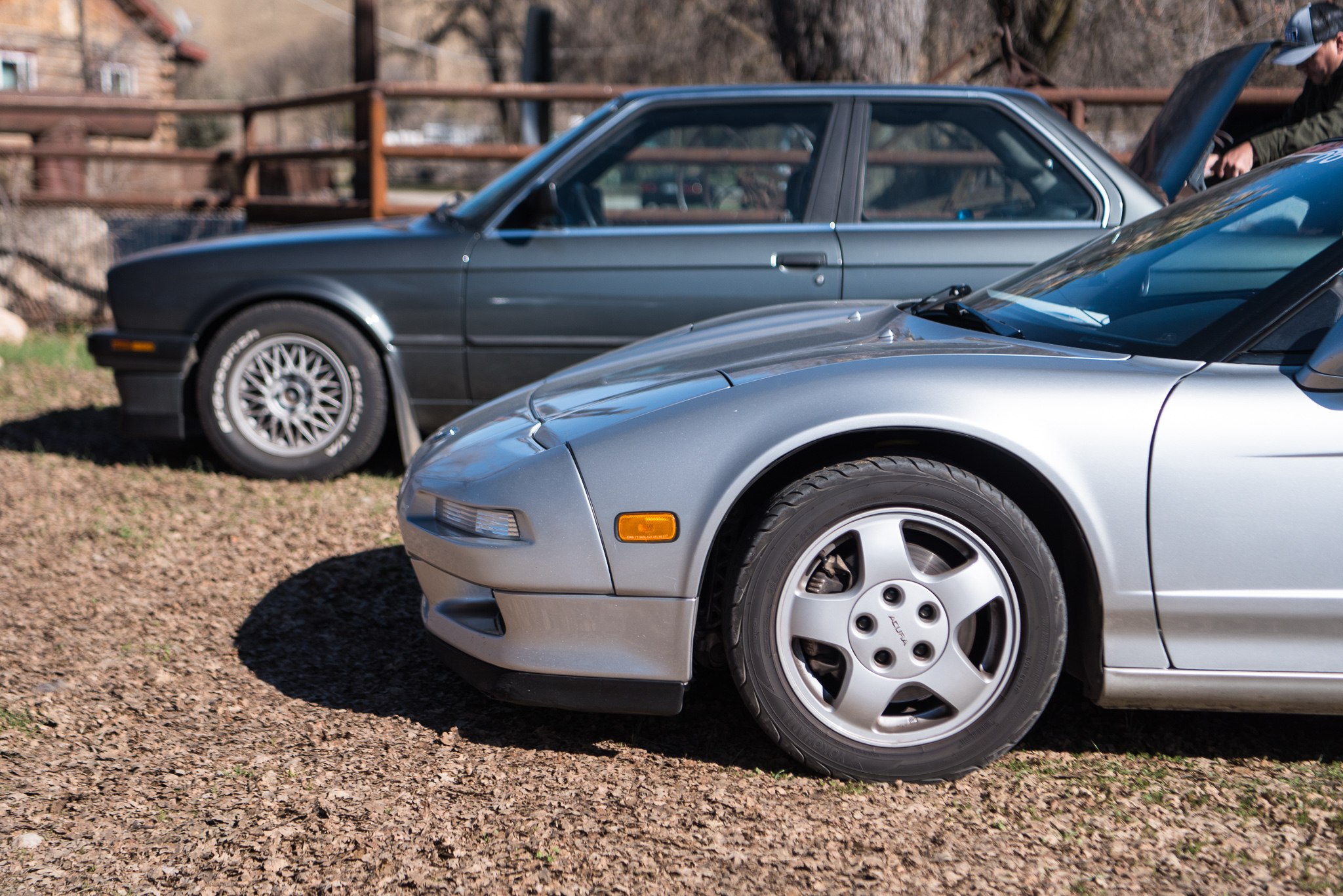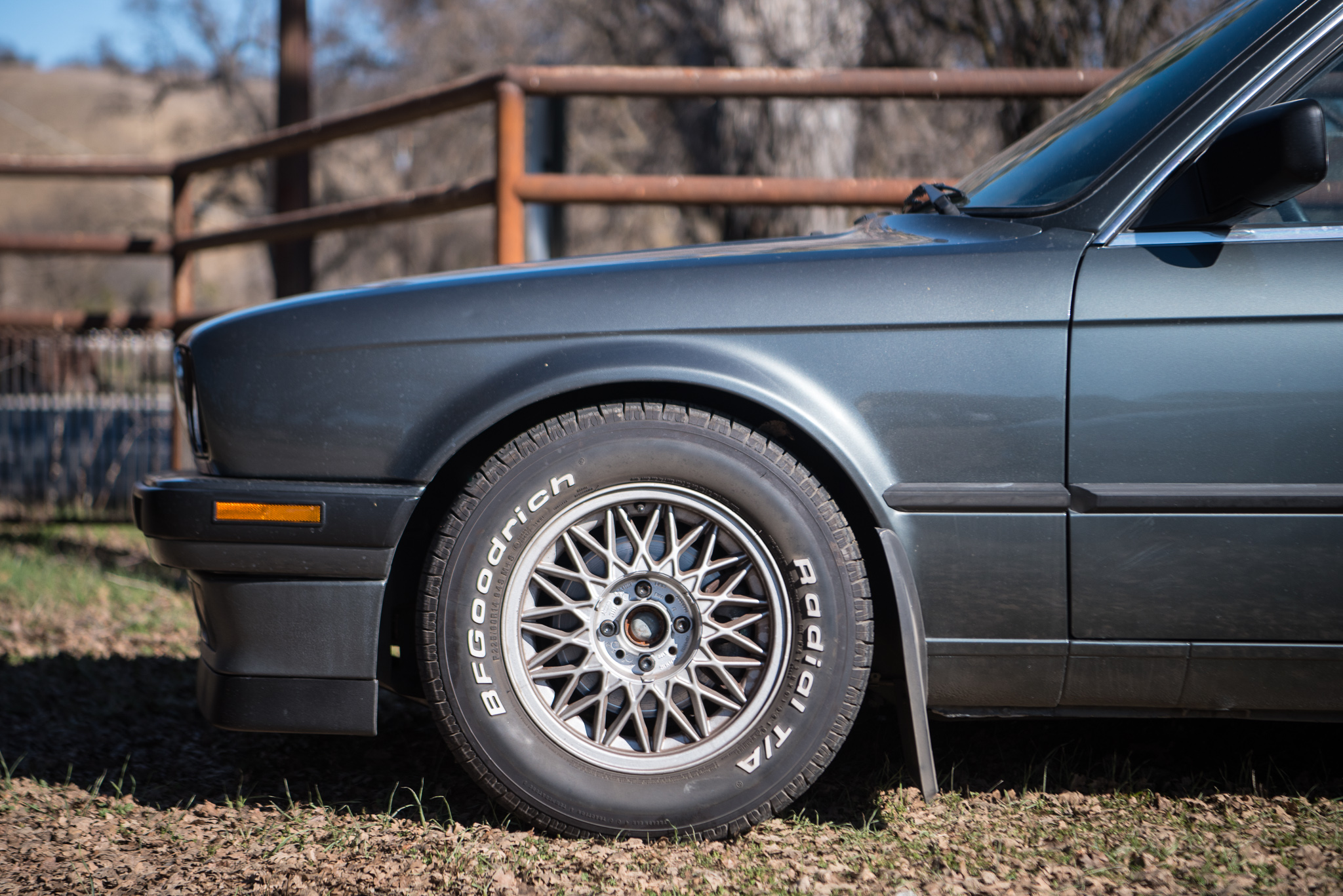 This town is so small that when DWA visits we account for almost 90% of the entire town's population at that time. So, of course, we take our time and relax for a while, and enjoy yet another spontaneous car show.
Drew, the owner of the V8 powered '97 Volvo V90, was proud to point out that remnants of the ruts from when he got his wagon stuck in the mud last year are still visible in the parking lot.
Next on the itinerary was Paso Robles, a quaint tourist town that would be our end point for the day.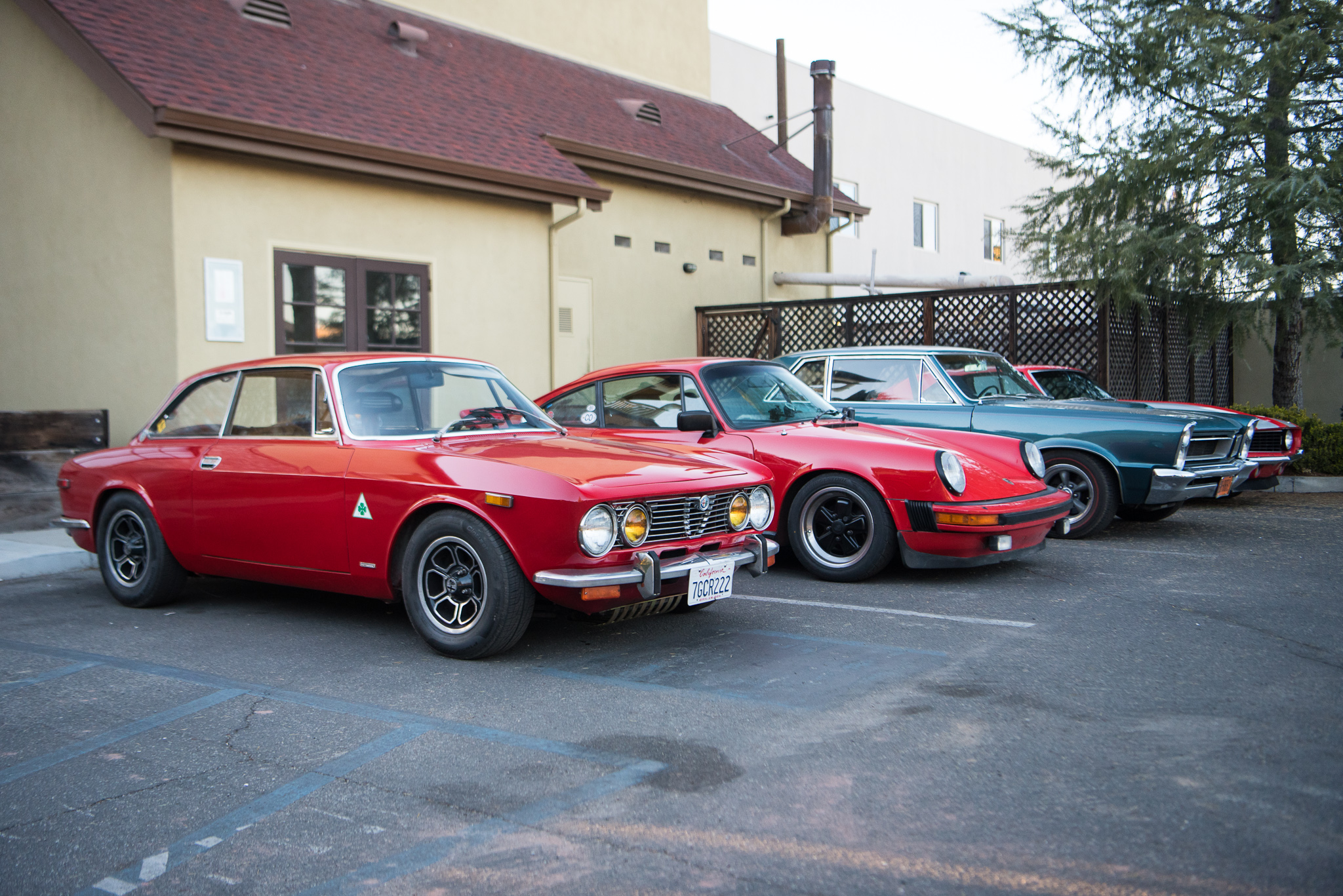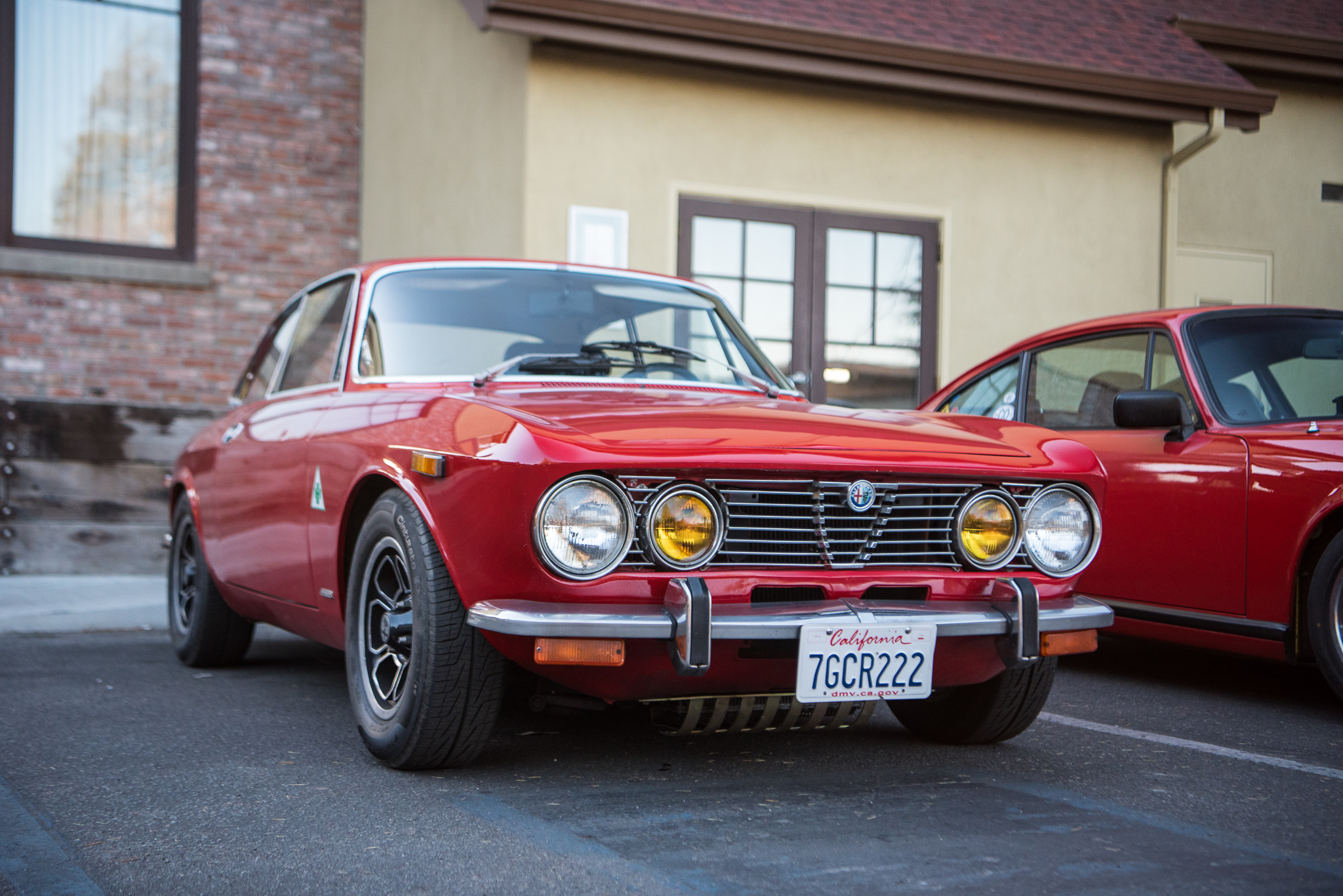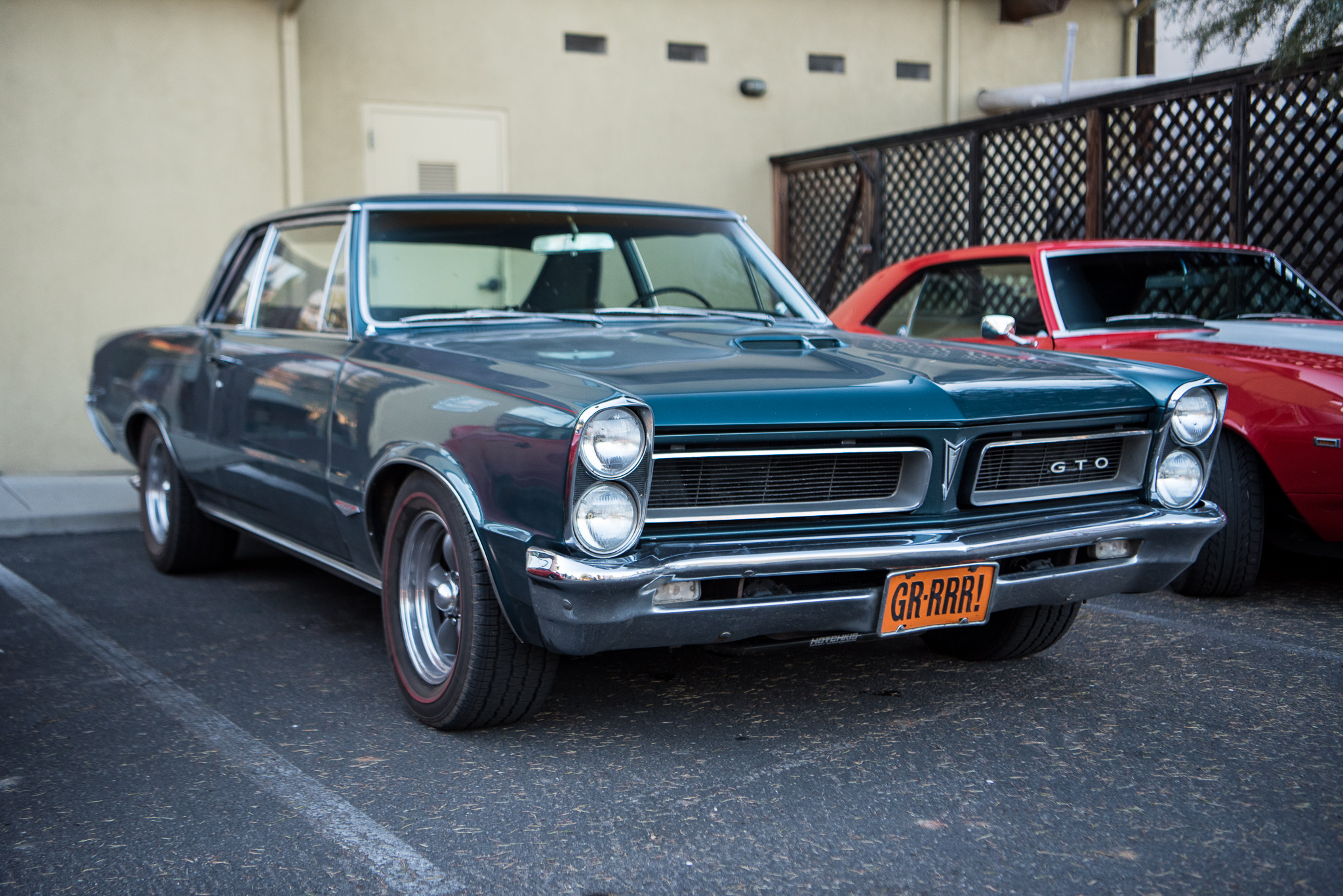 Most people settled down and grabbed some sort of adult beverage. But it wasn't smooth sailing for everyone.
Kevin's '73 911T Targa was rubbing in the right rear, and quite severely. The choice was to either put on an ancient spare and drive slowly, or fix the fender and continue to have fun.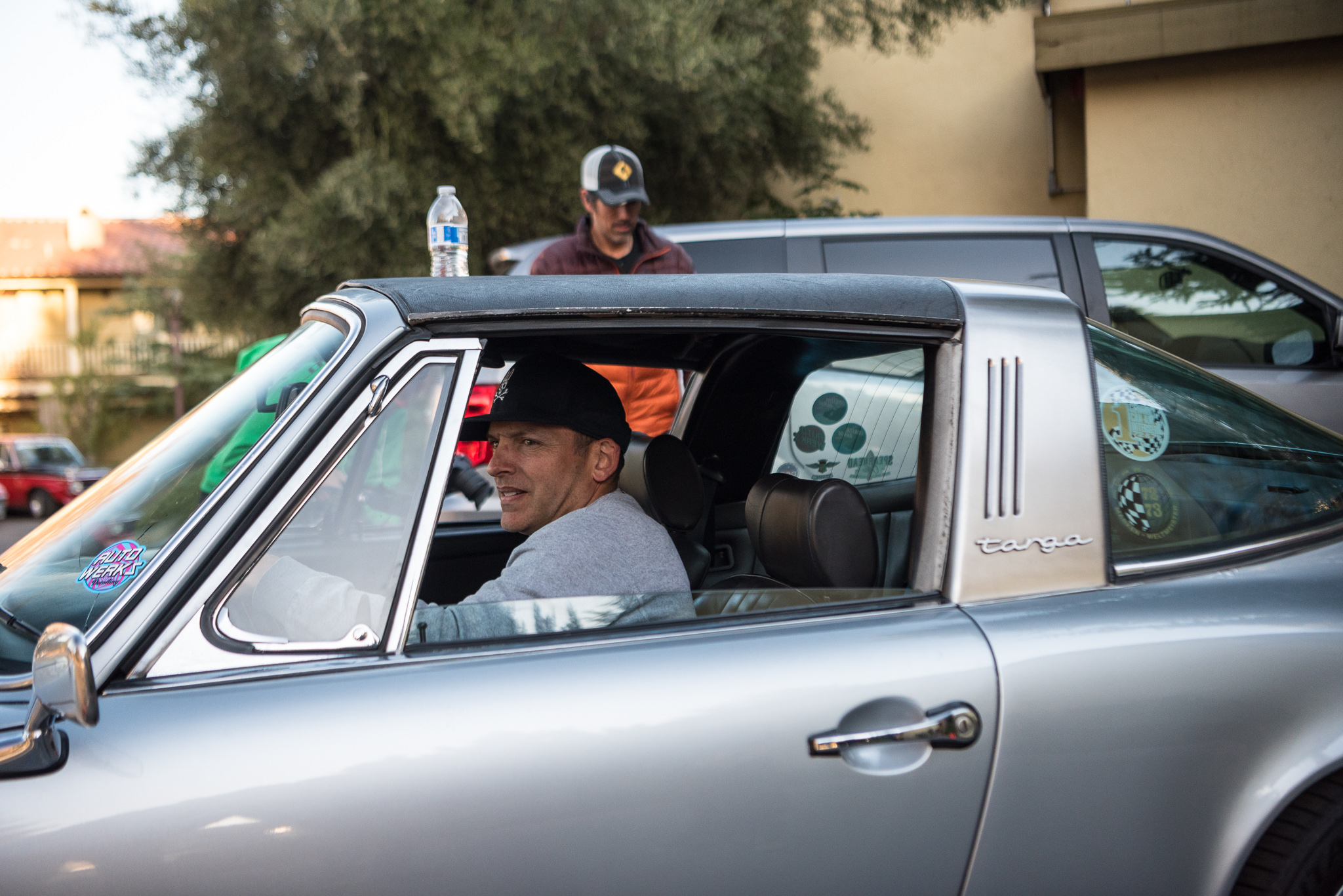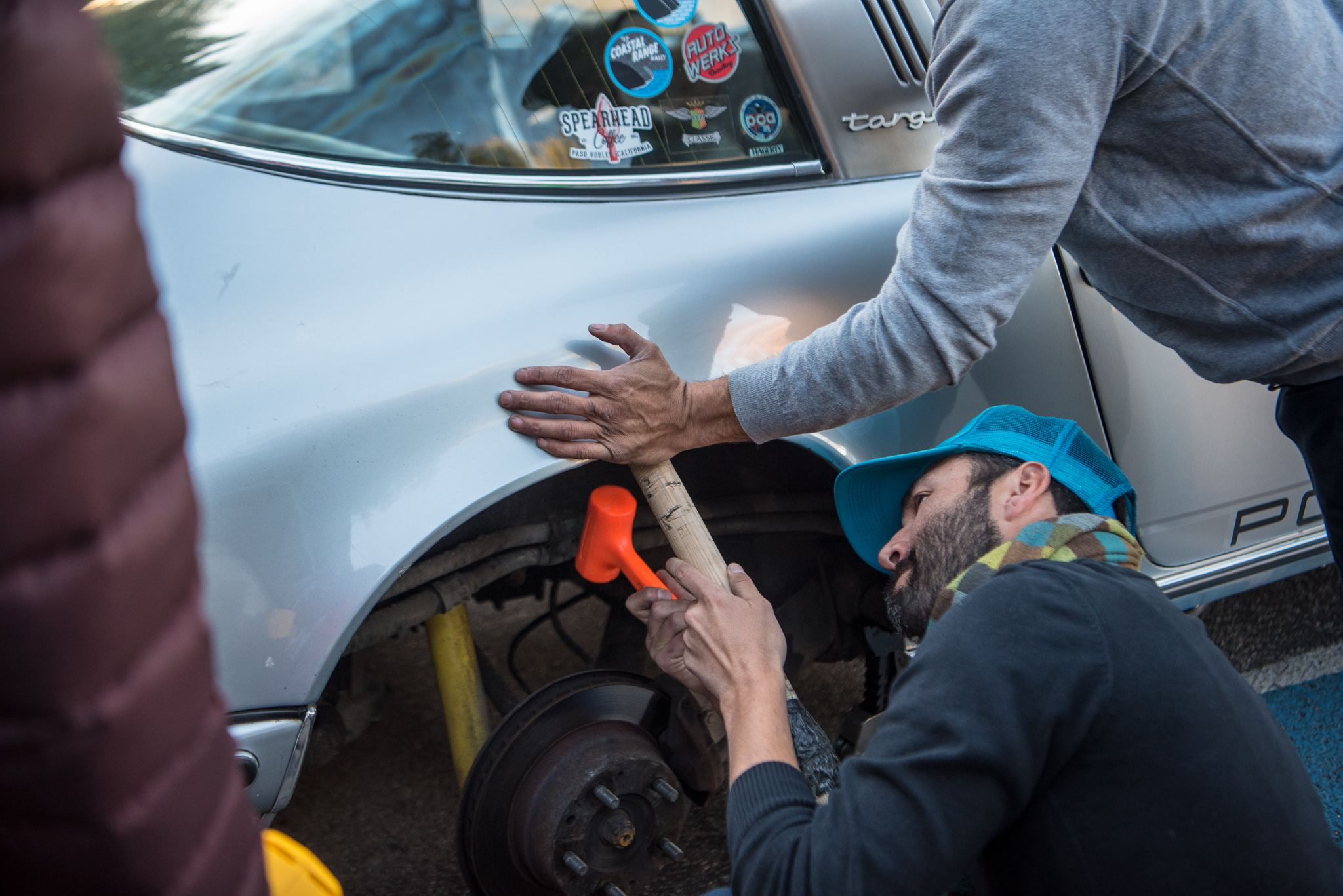 Well, this is a rally, so rally-spec fixes would be employed! With a heat gun and some basic tools, the fenders were massaged to fit the big tires. Don't worry, once back at home, the fenders were re-fixed properly.
We all met up for a fantastic dinner, which was held in an outdoor patio that served excellent tacos. What more could you ask for?
It was frosty and early when we met up the next morning around the main square in Paso Robles.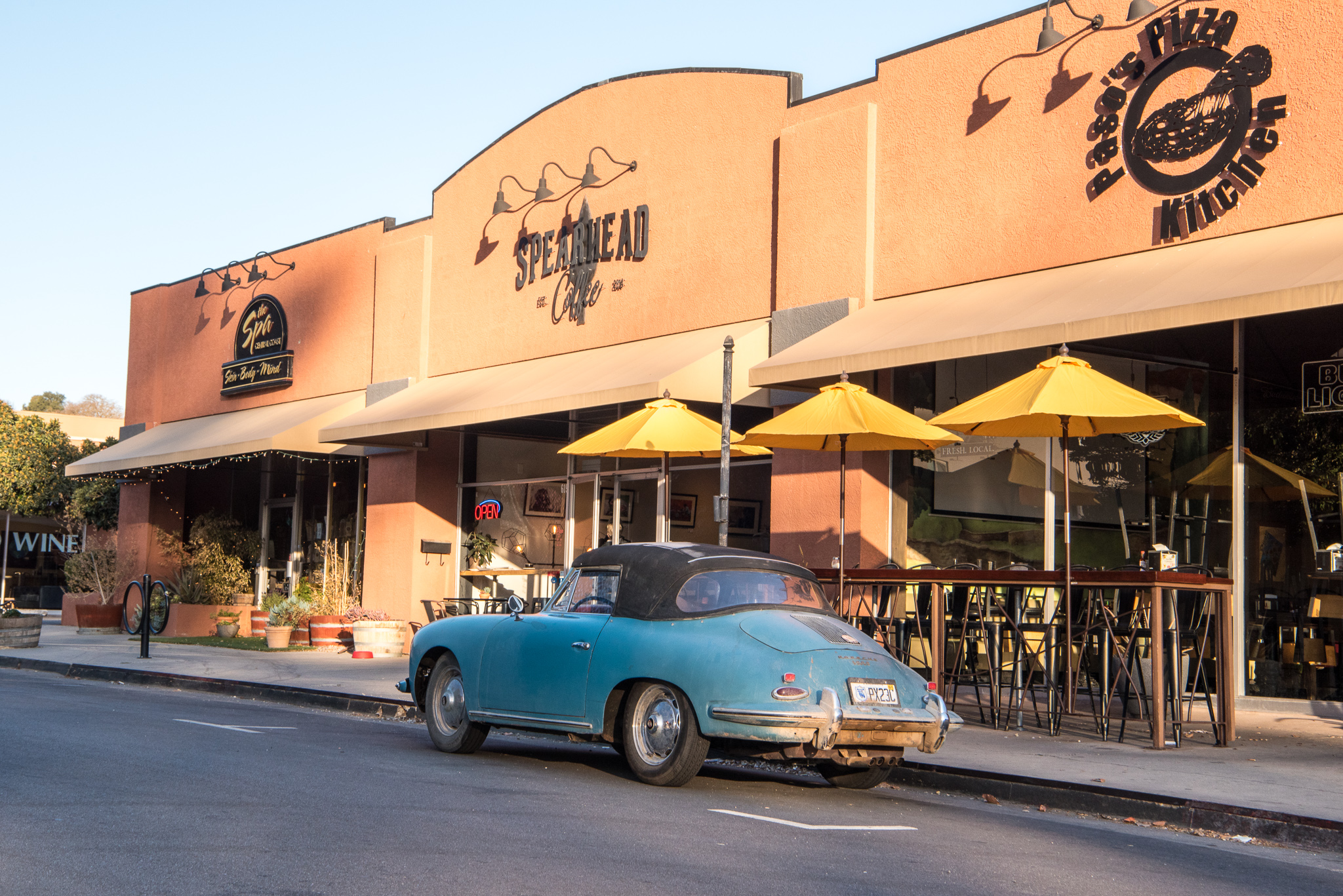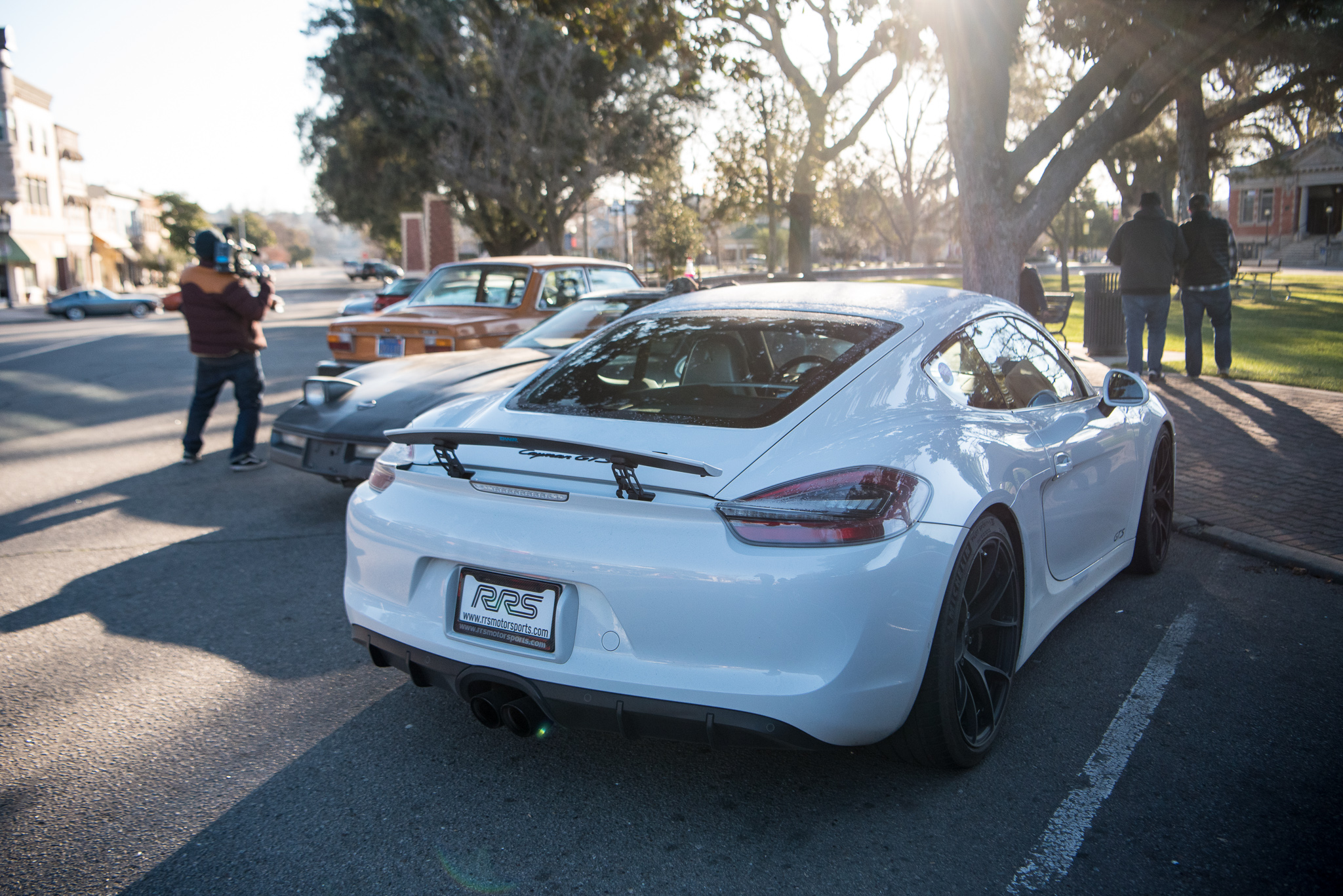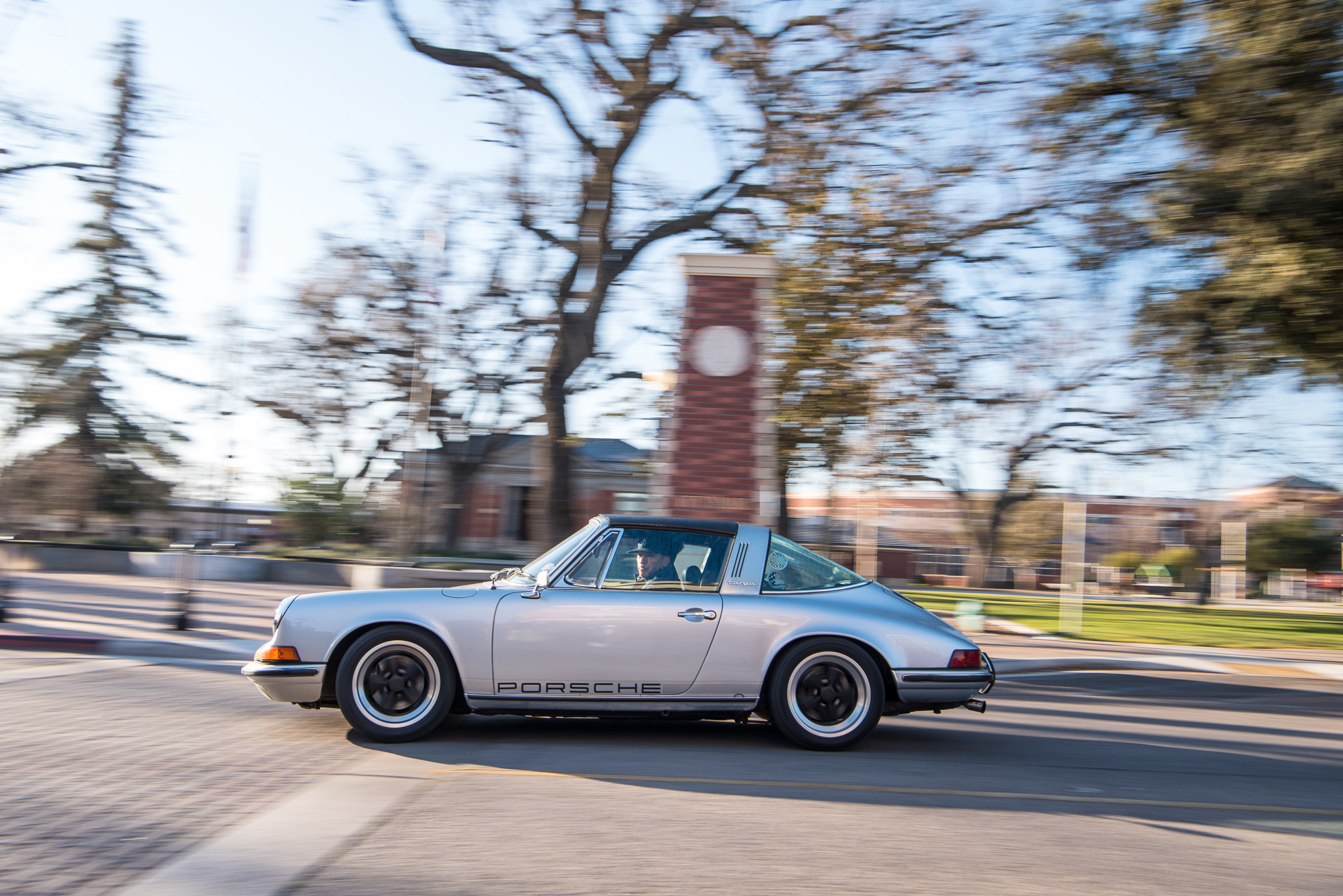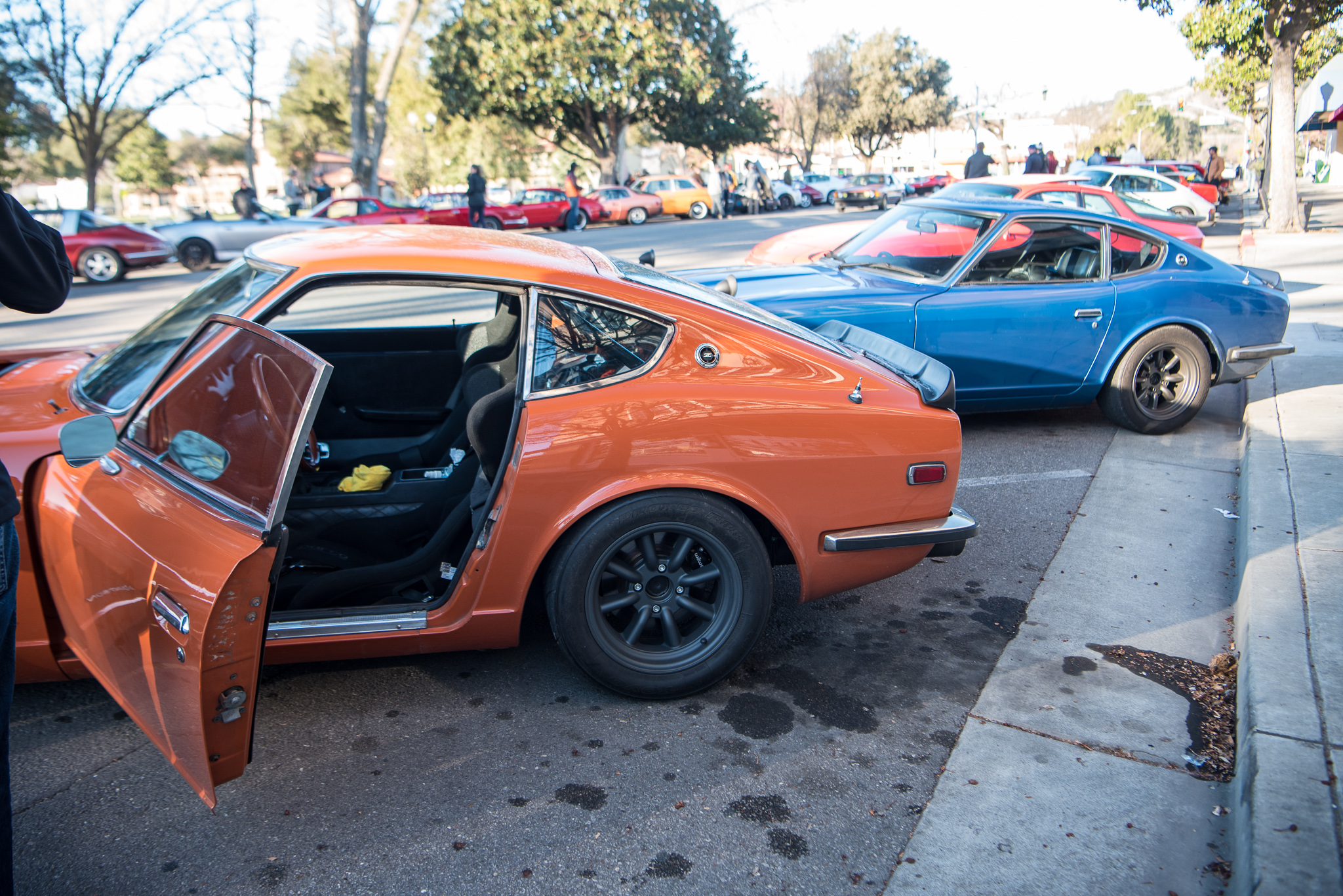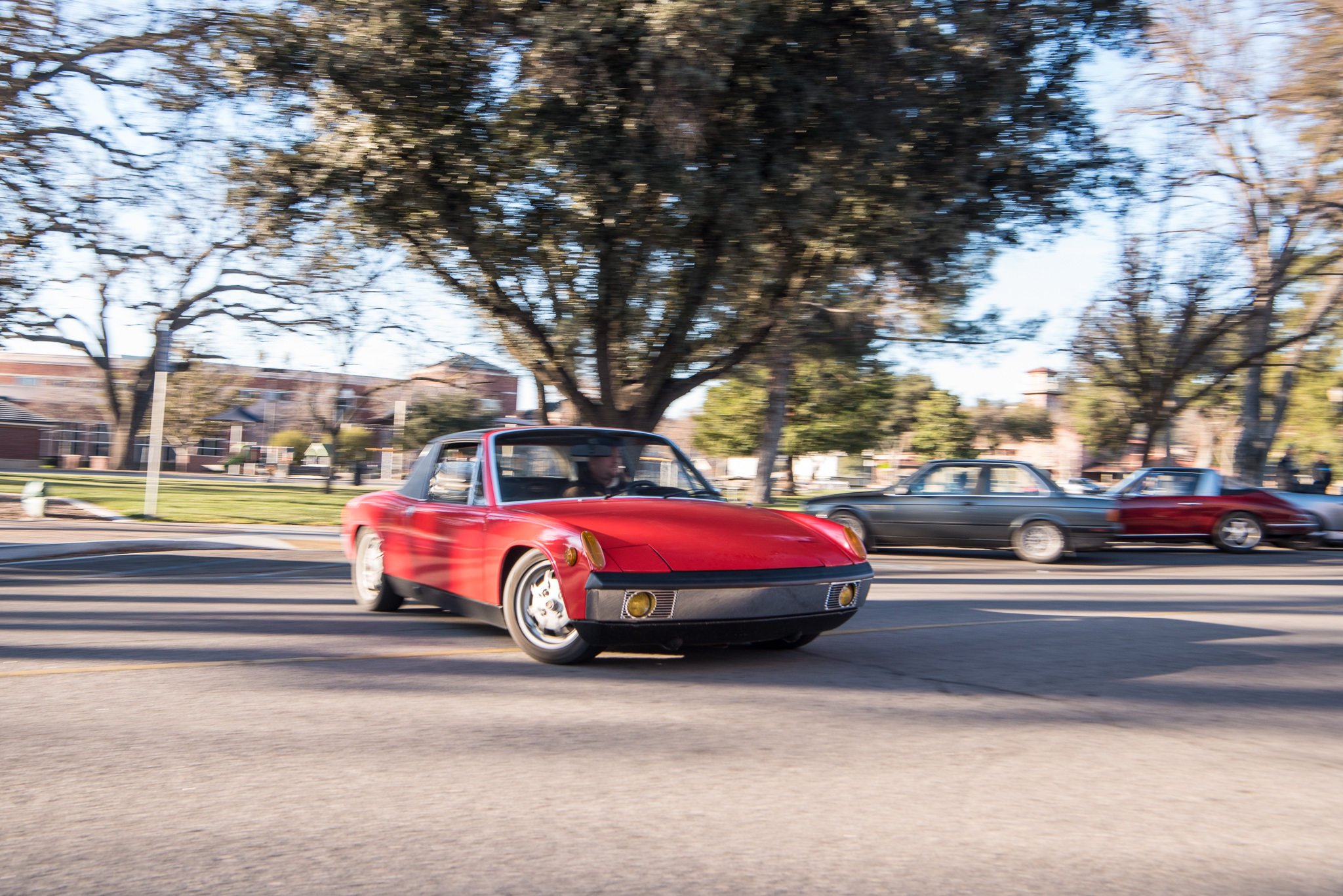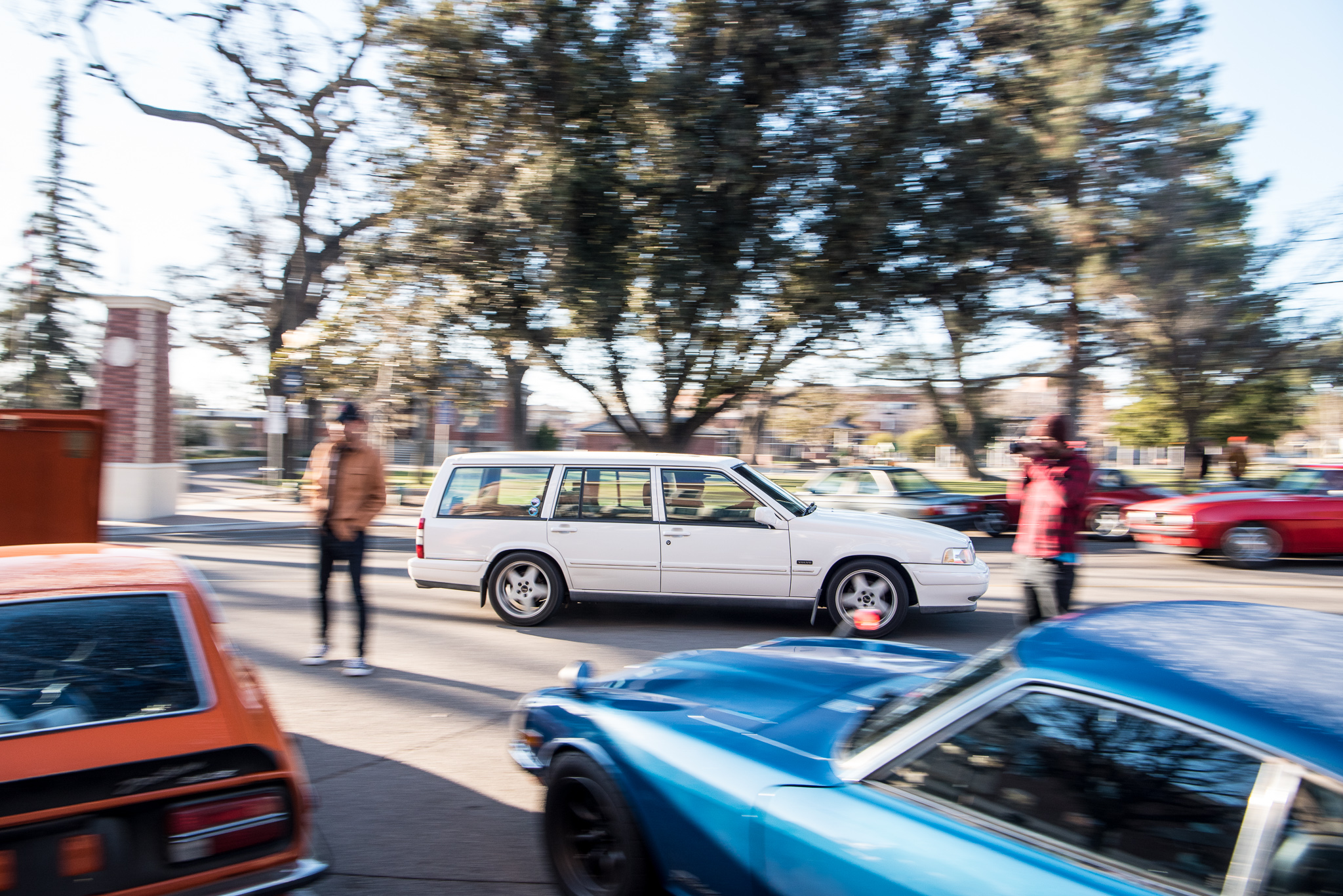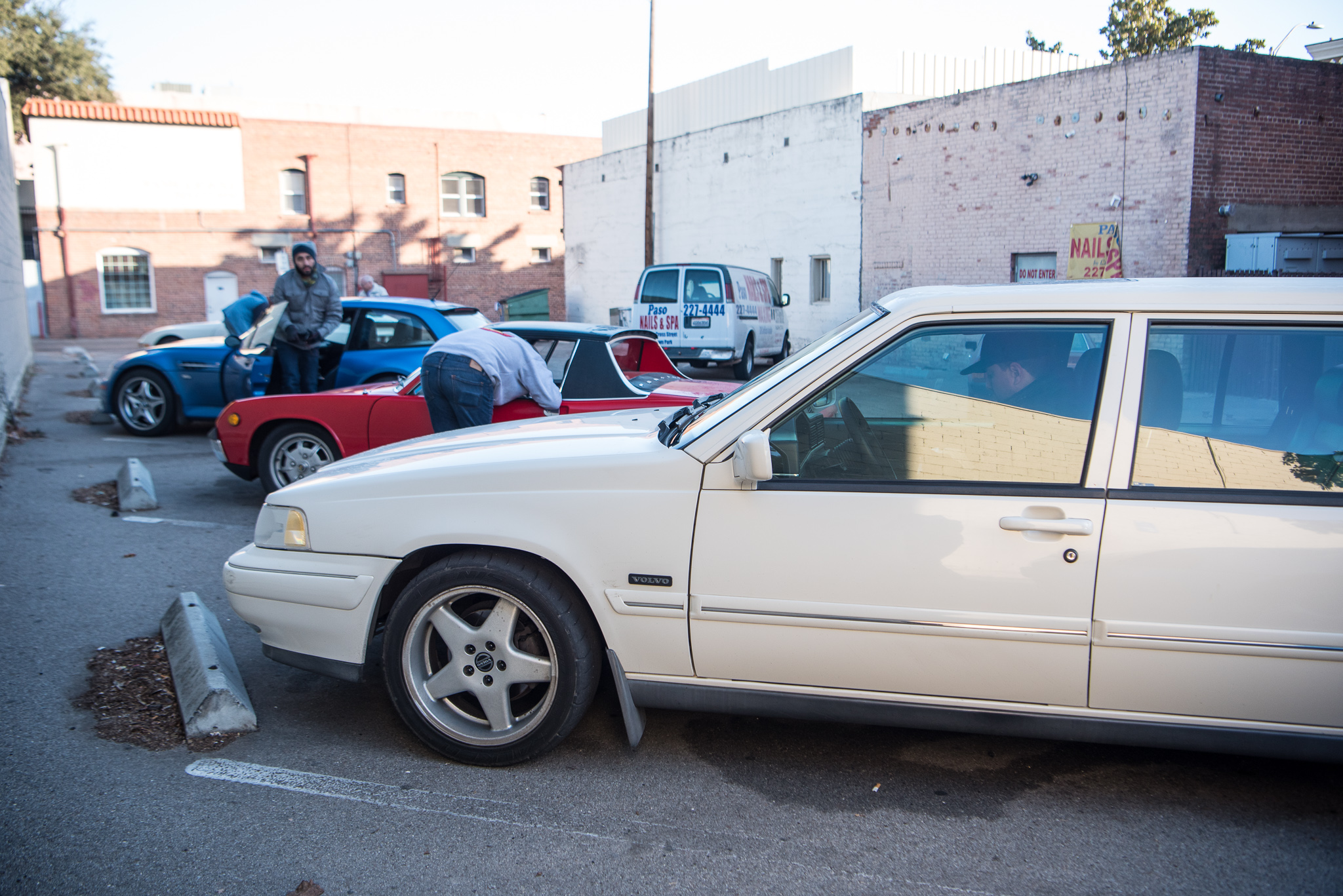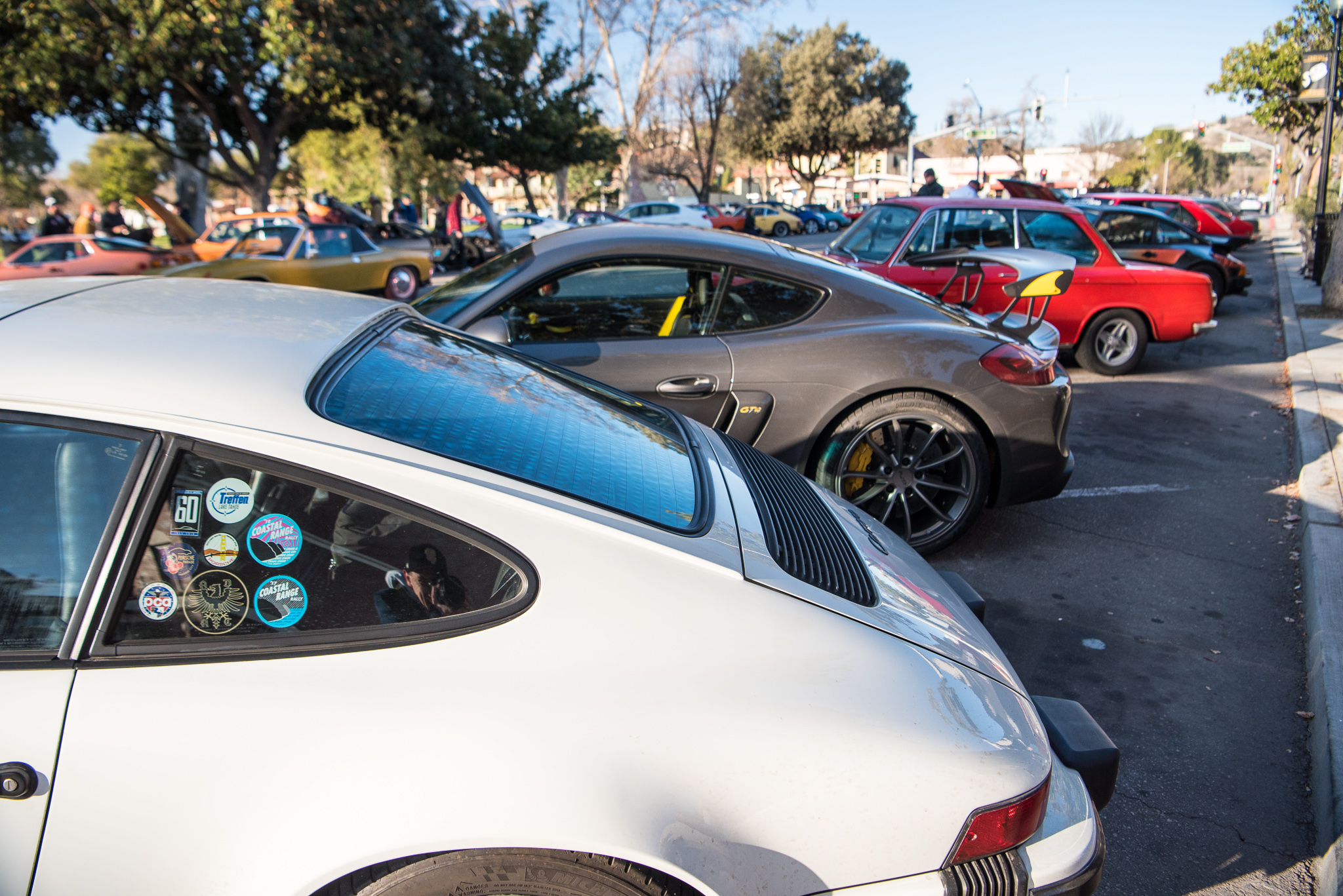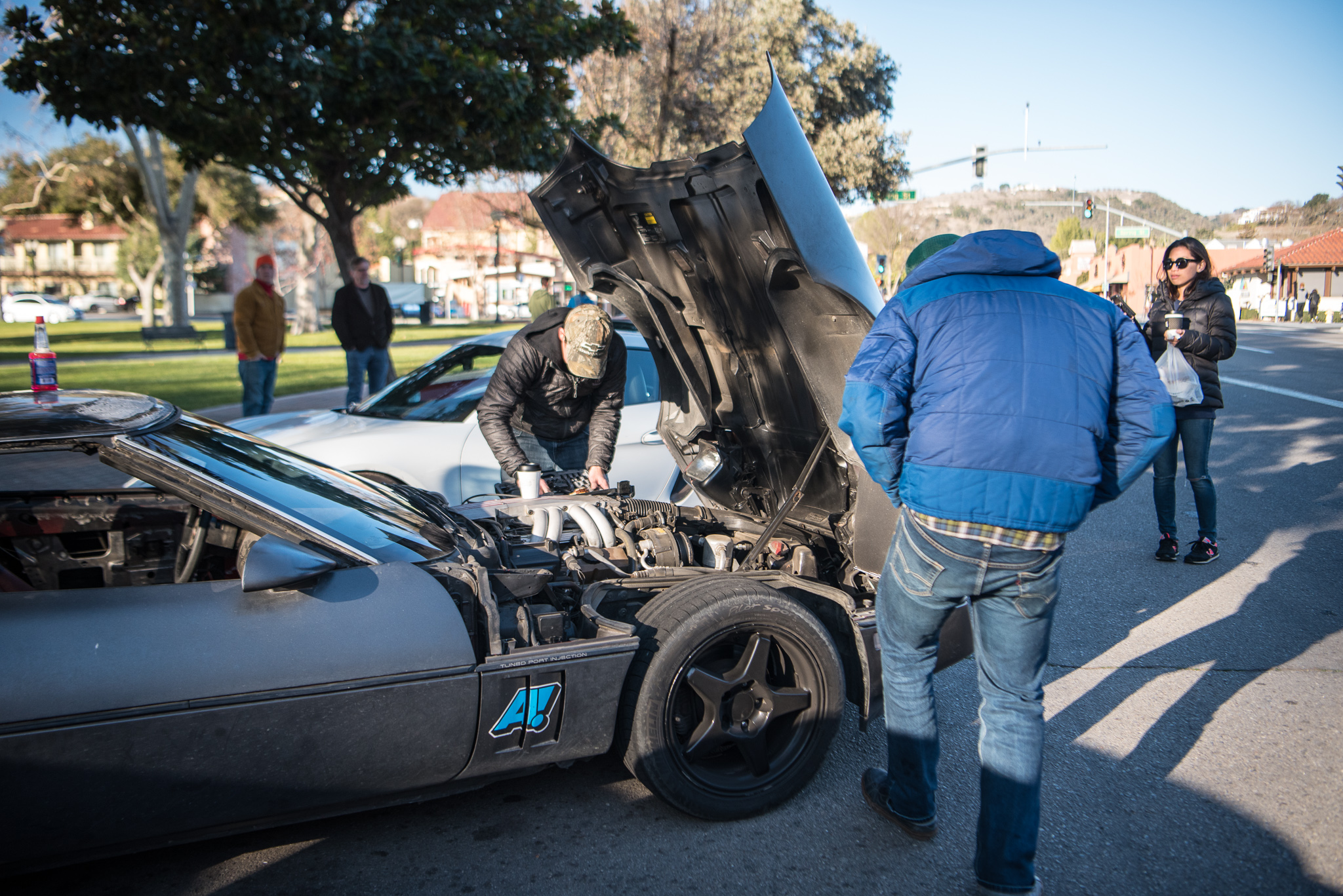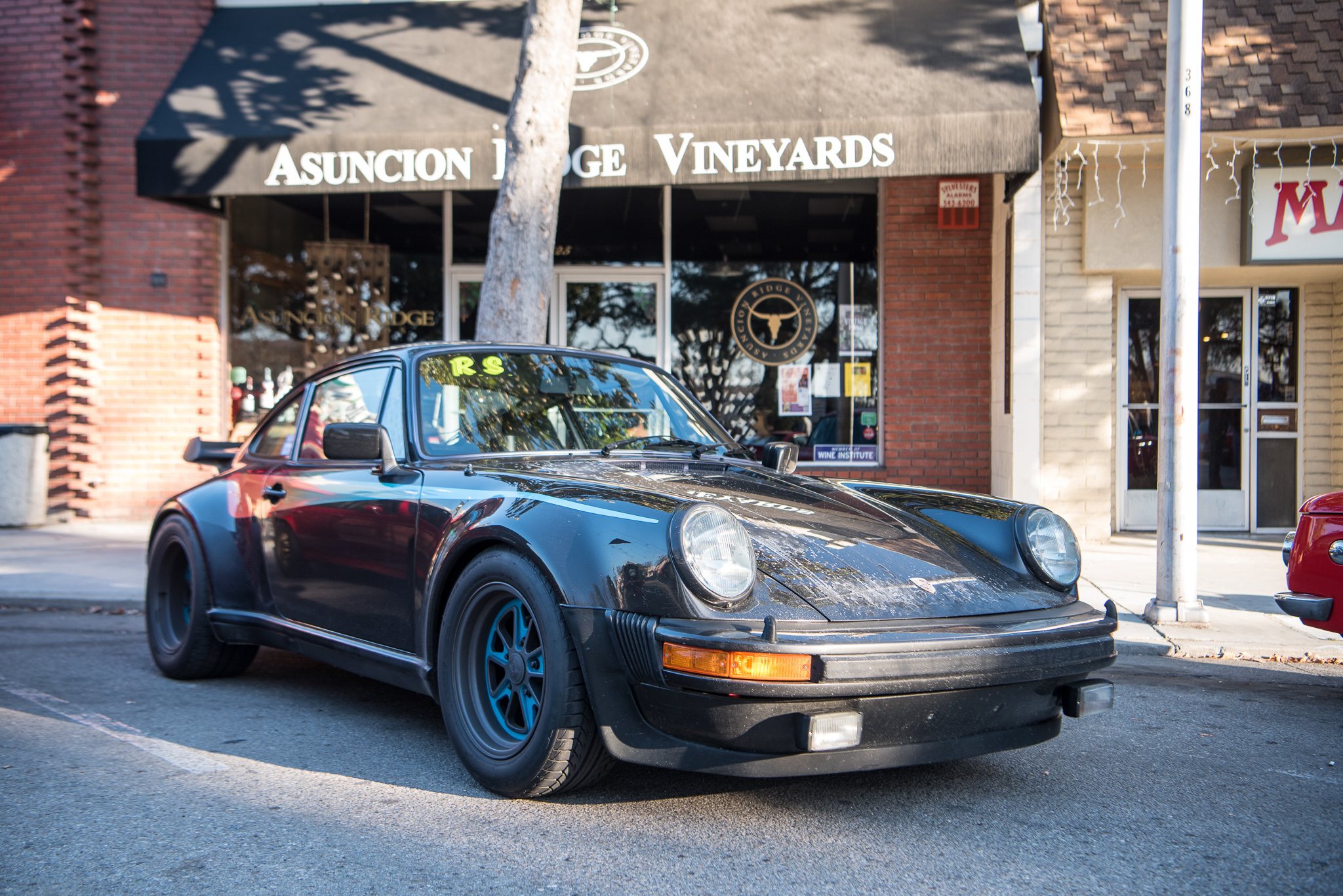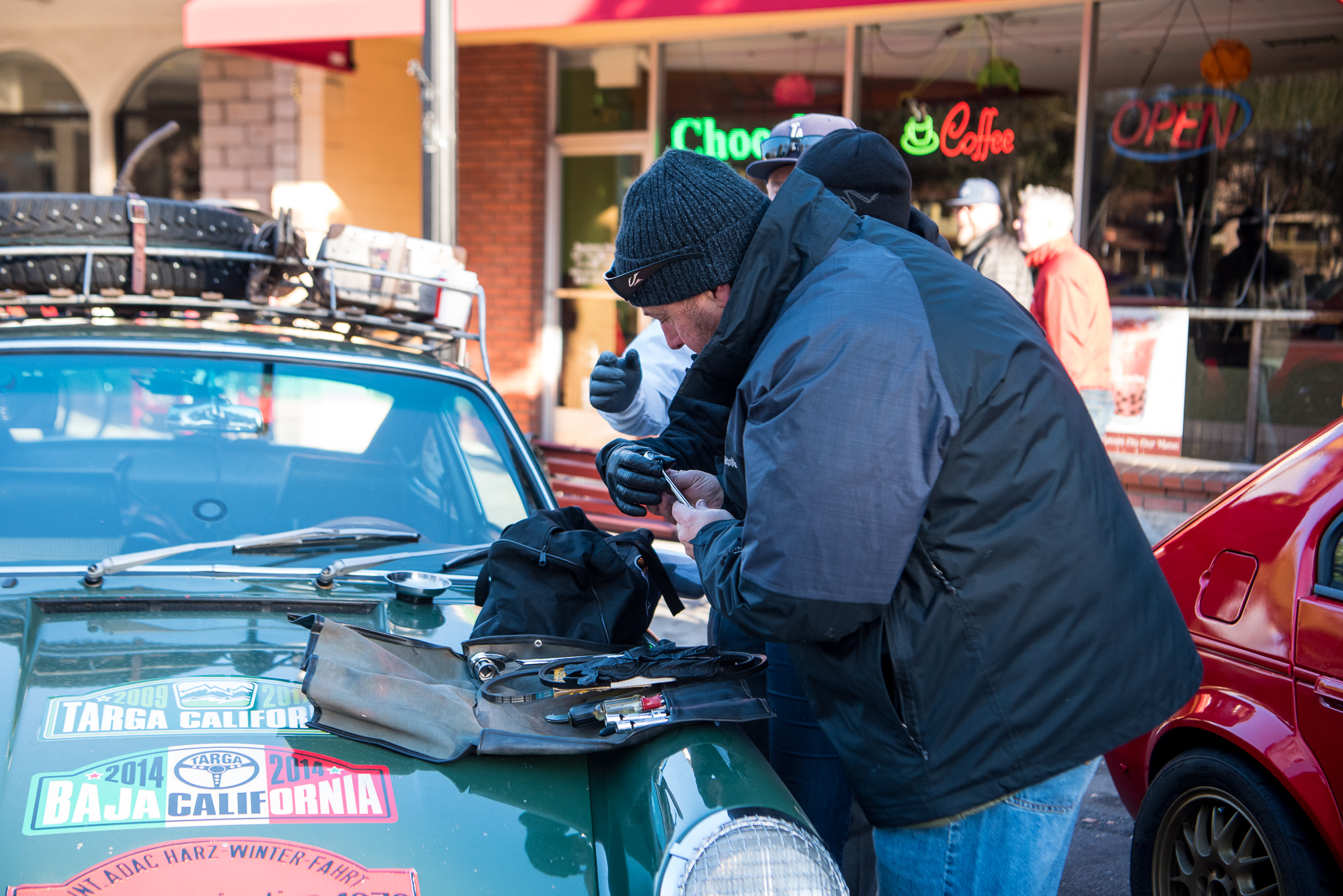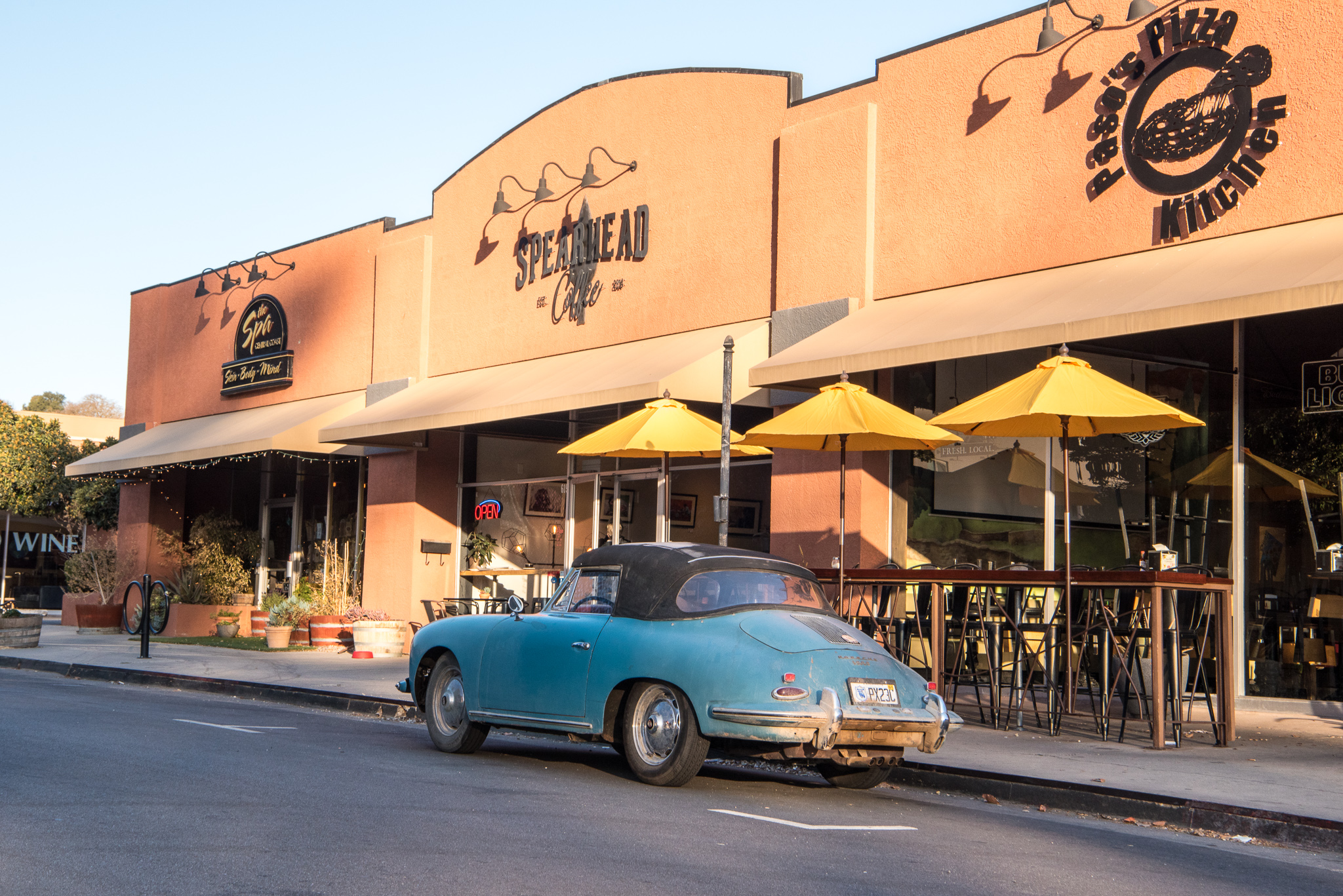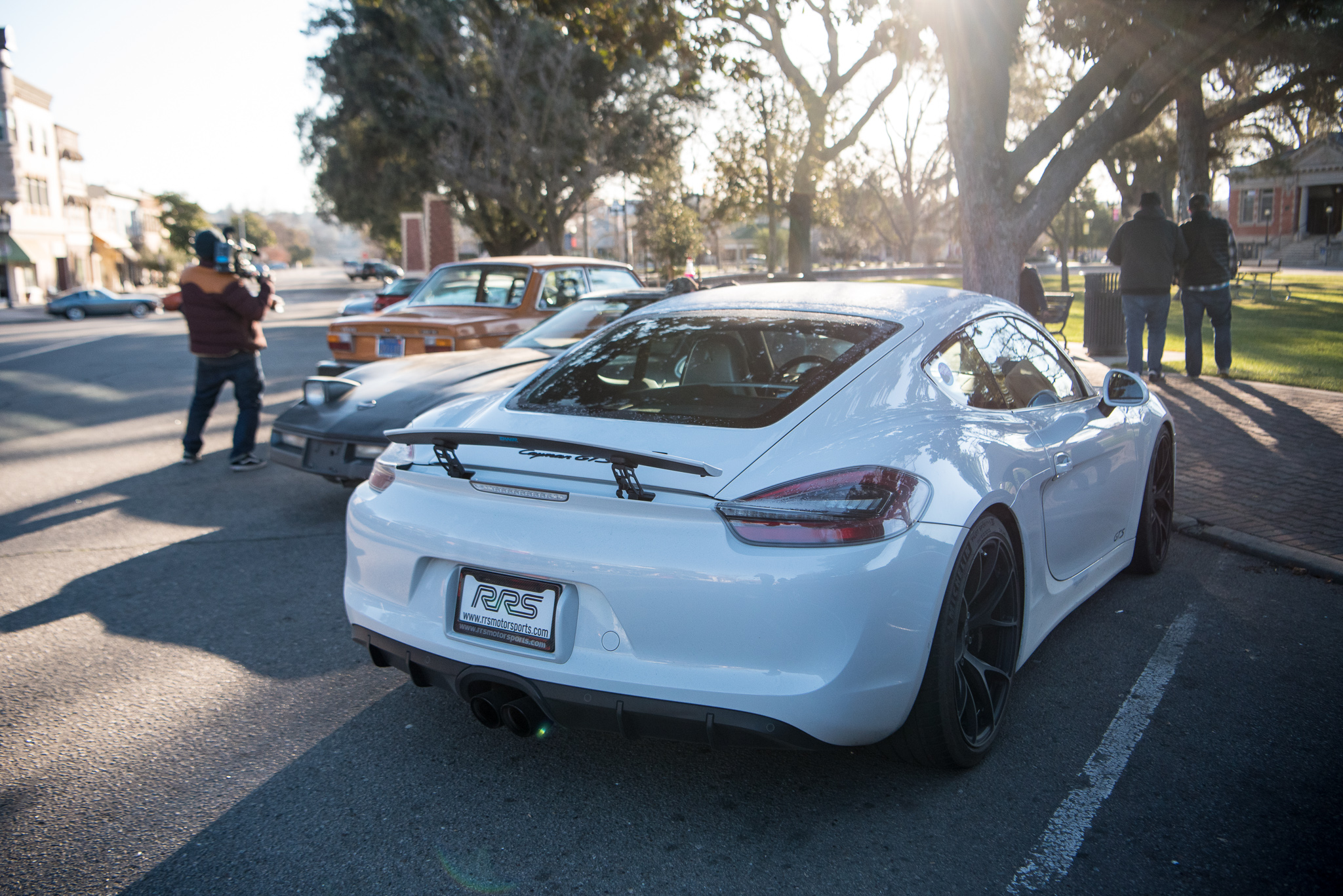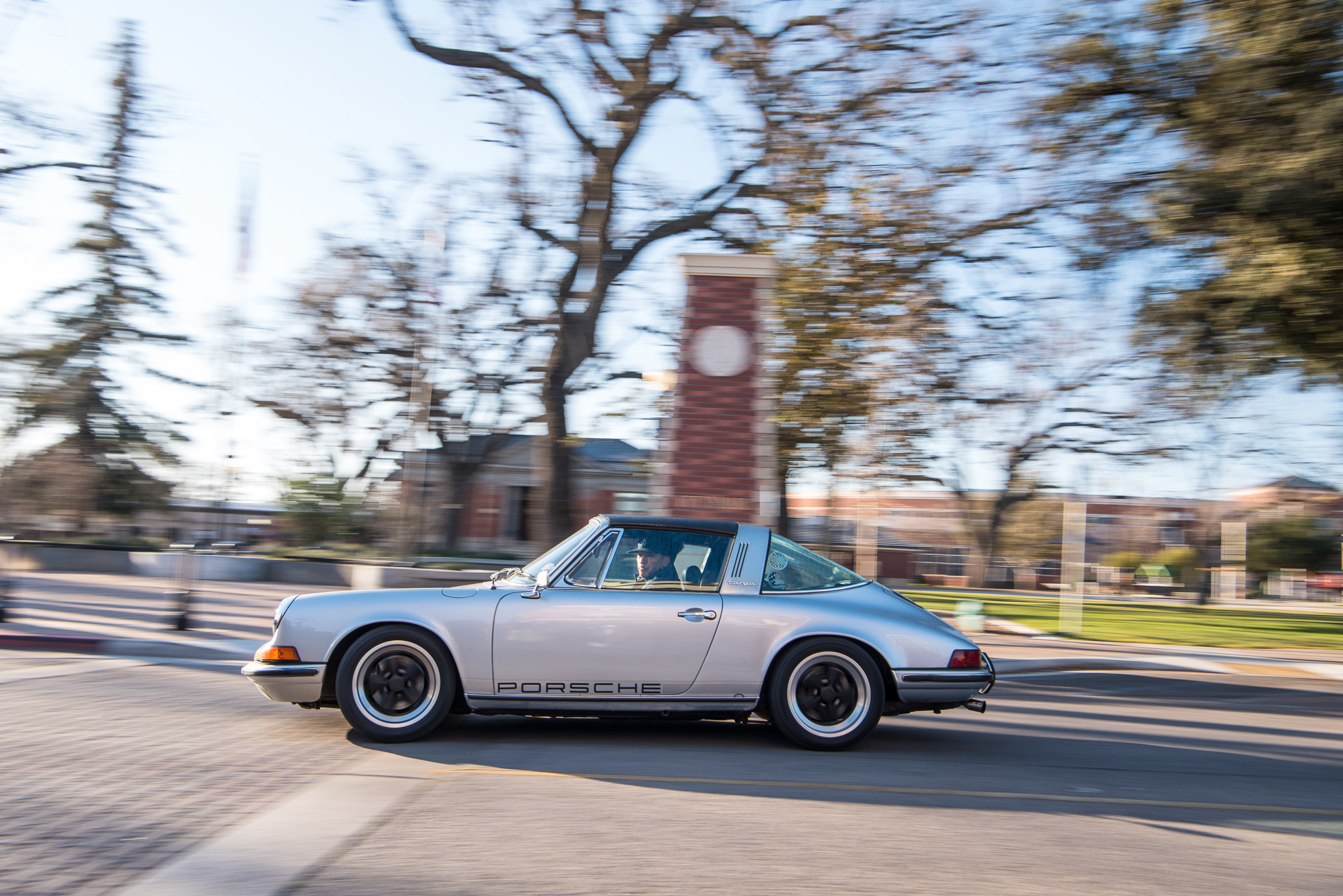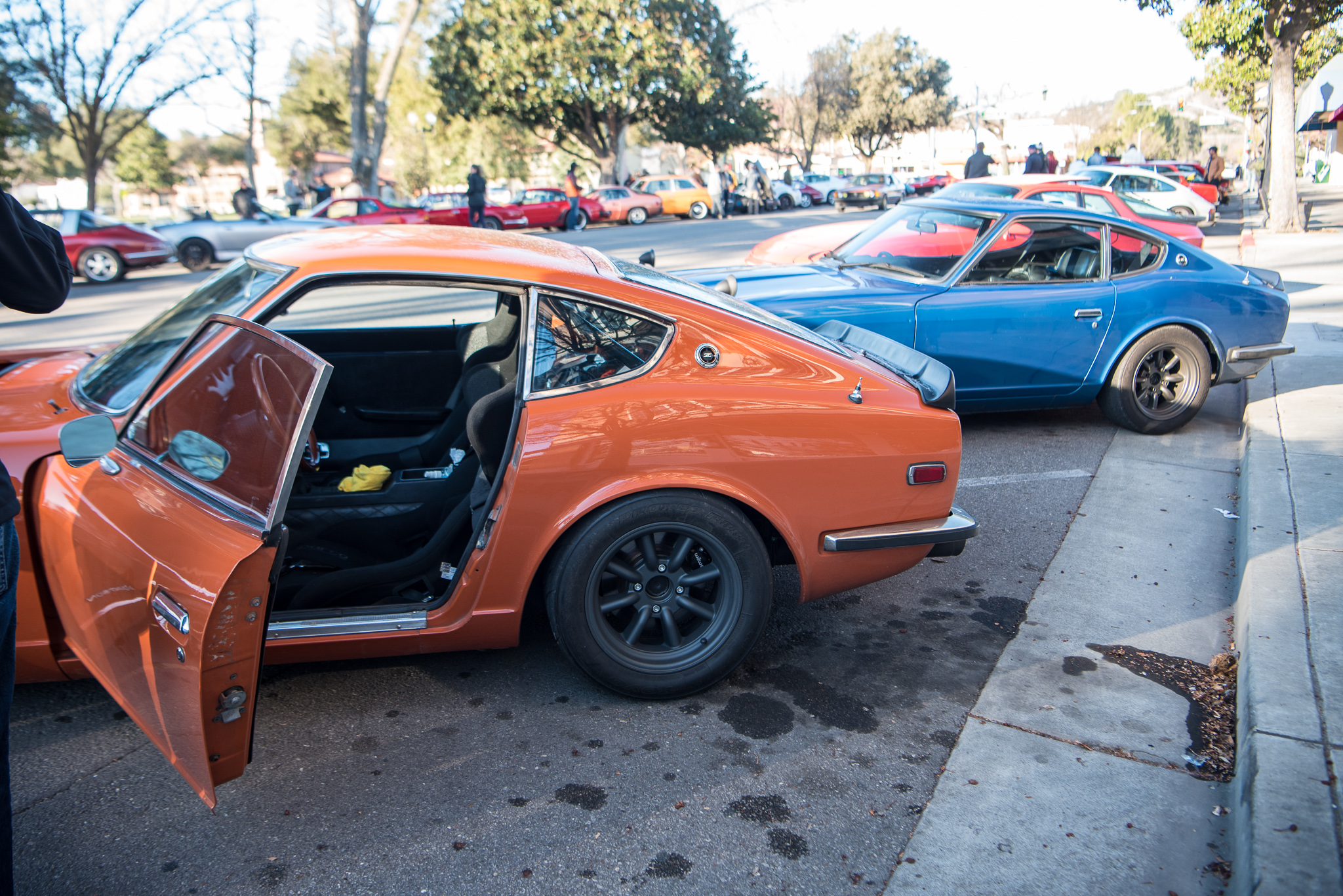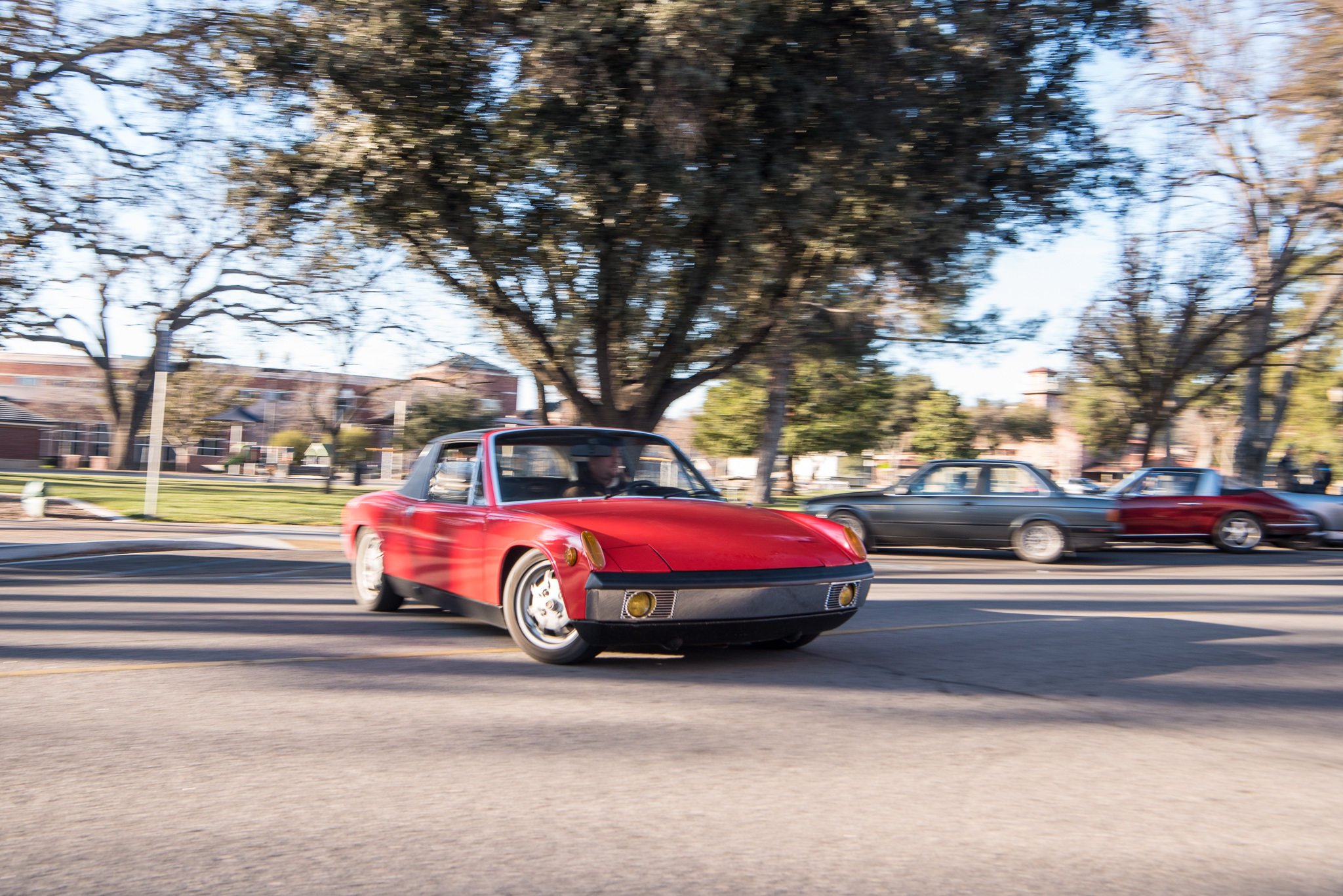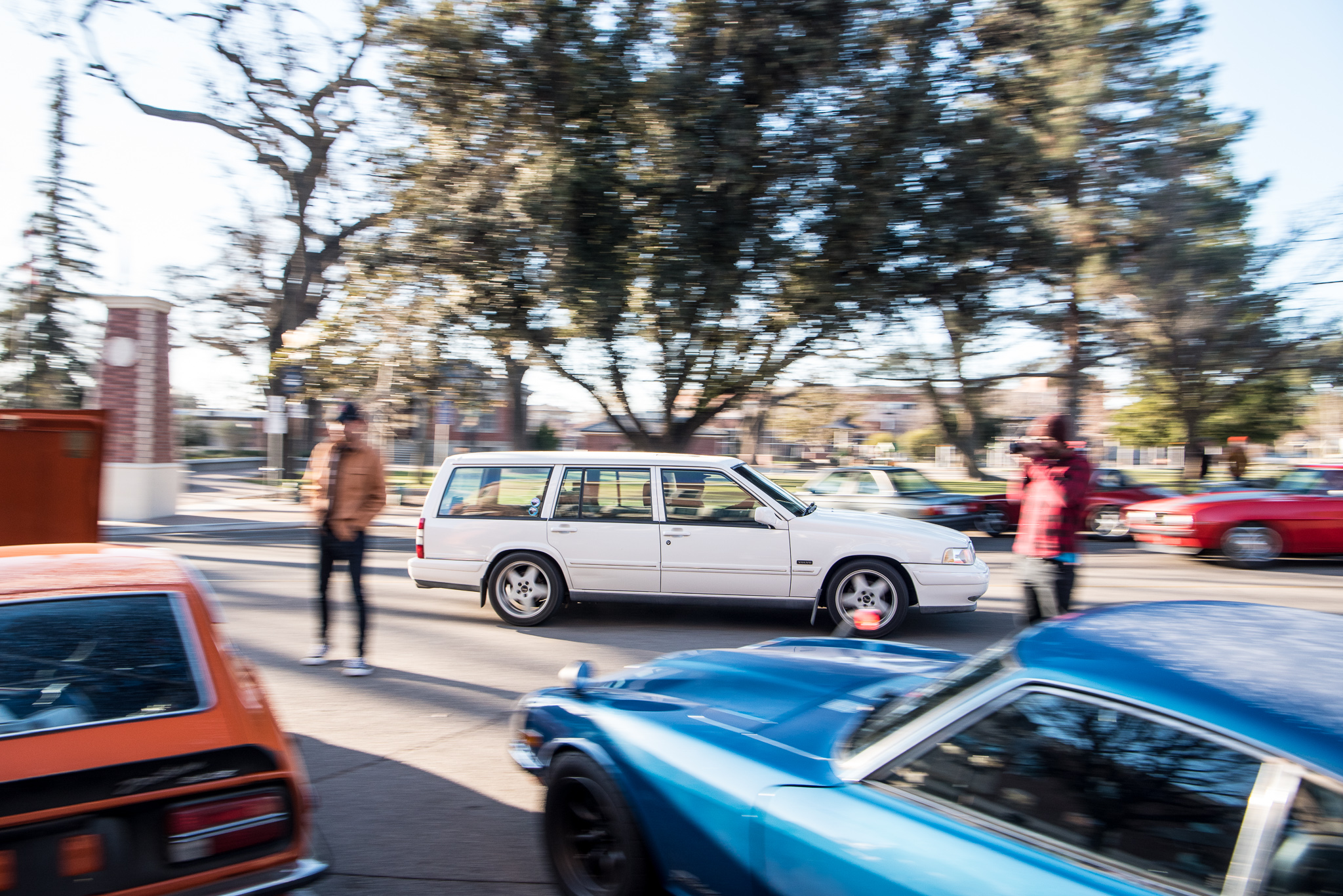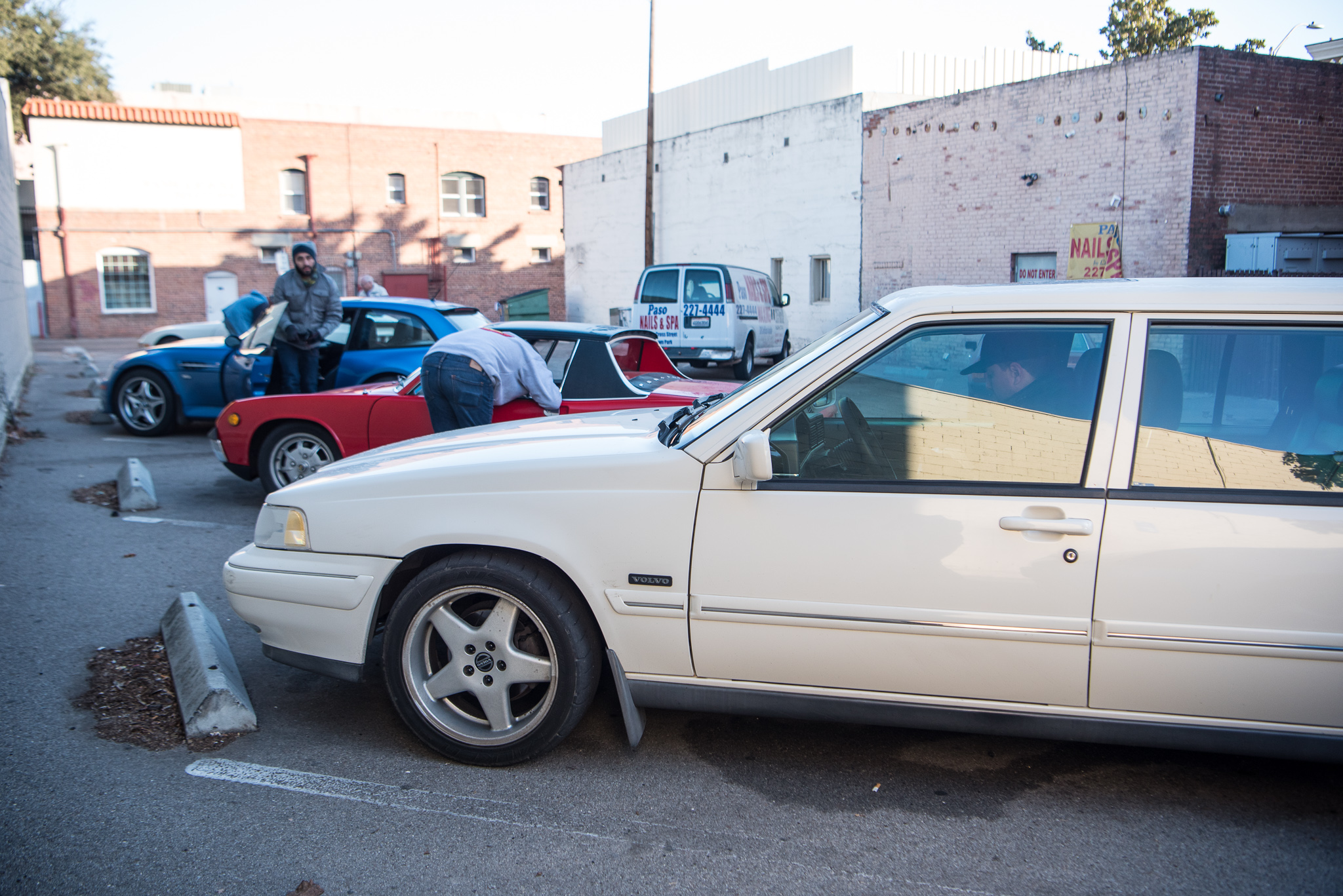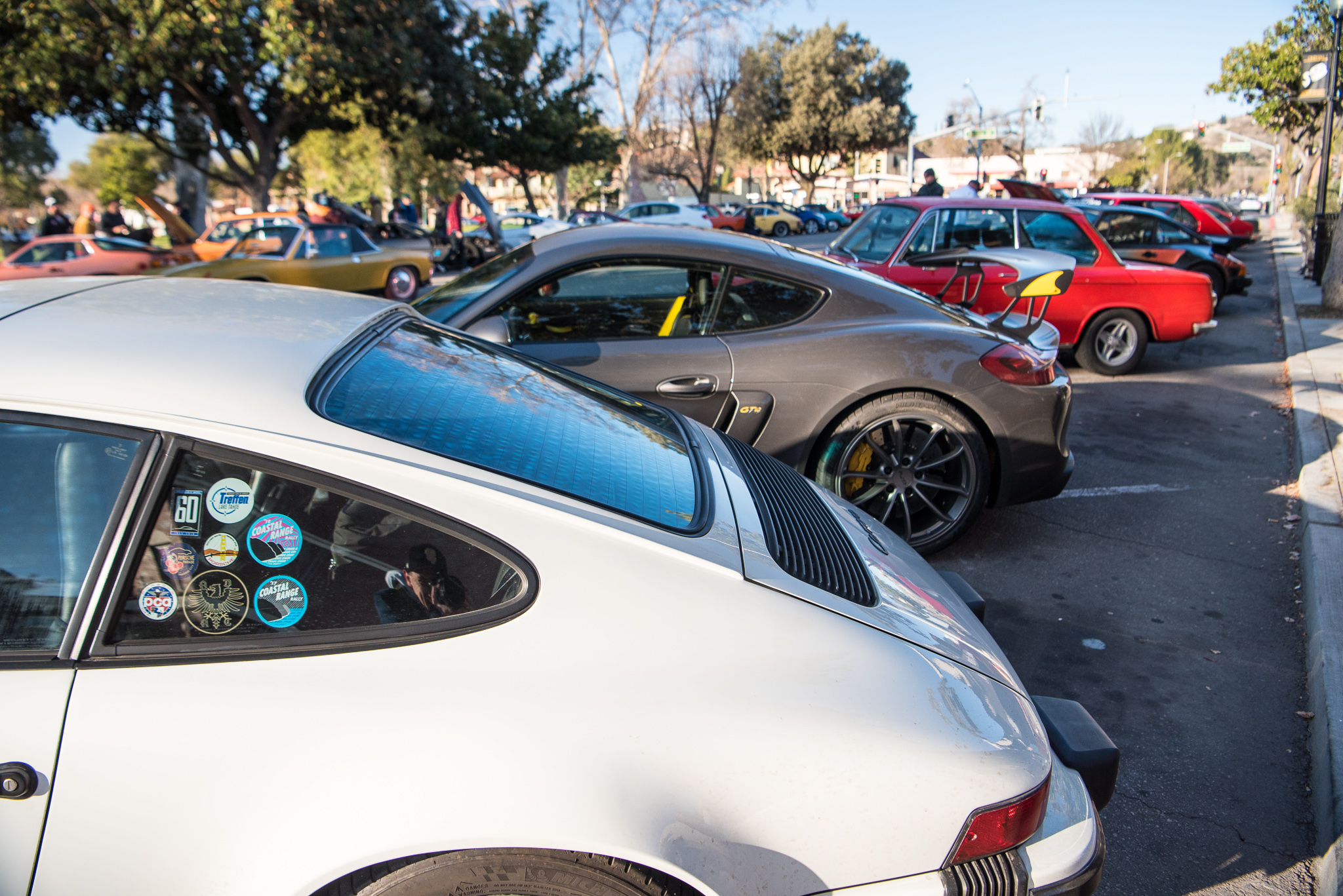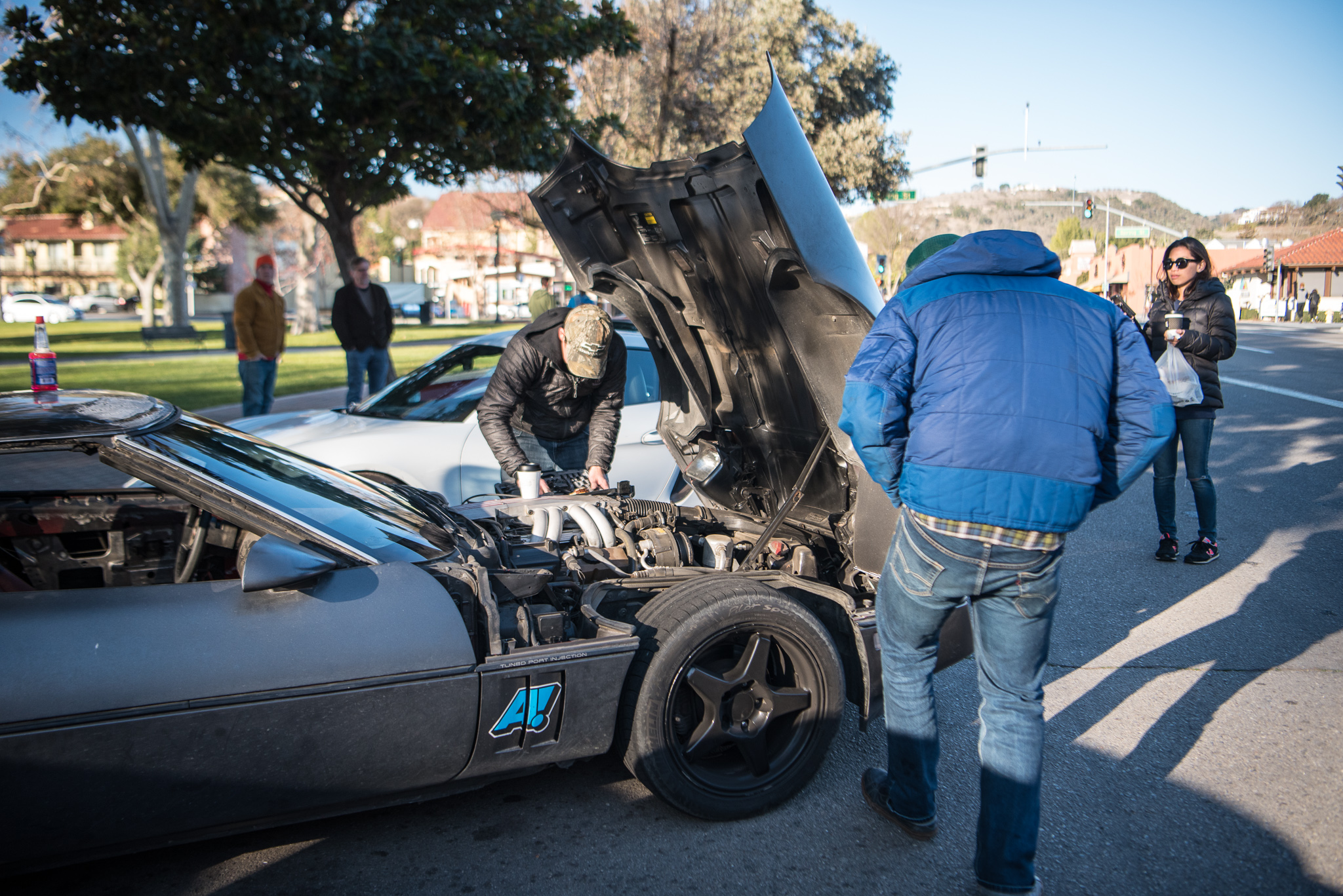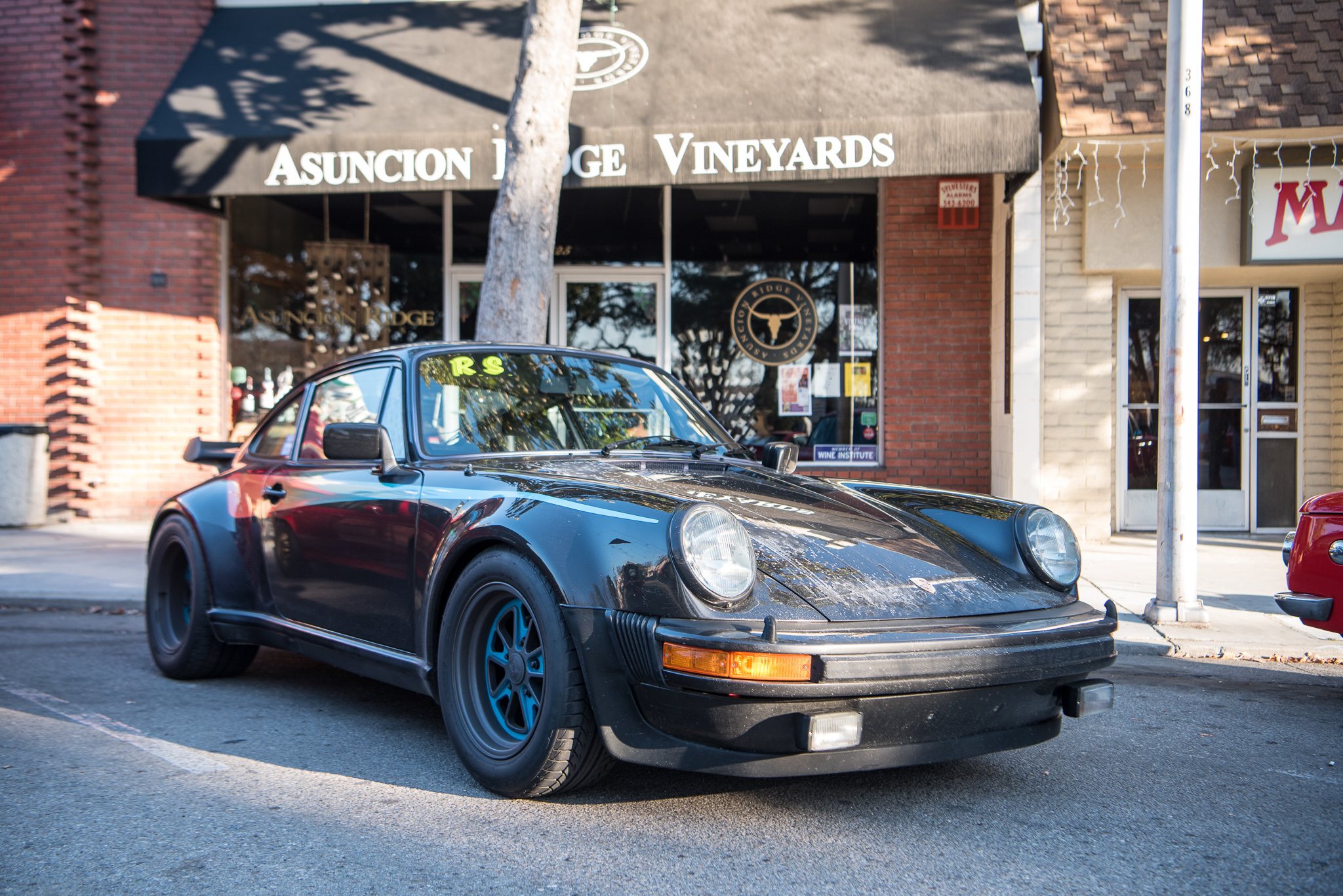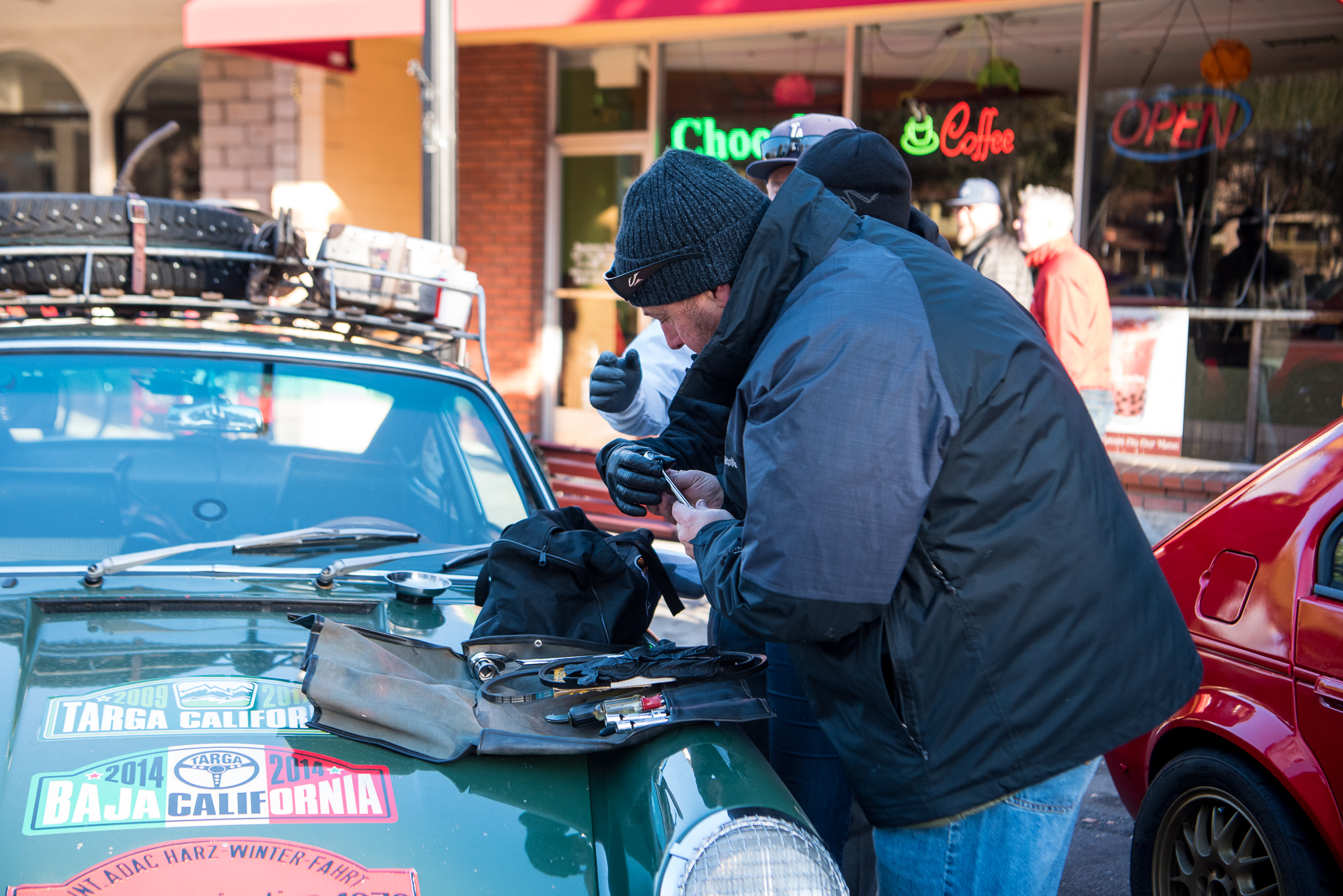 The sheer variety is what makes this such a cool event. There are so many answers to the question, "What's a fun driver's car?"
The day two drivers' meeting was short, with just a few notes on etiquette and the route before we headed out.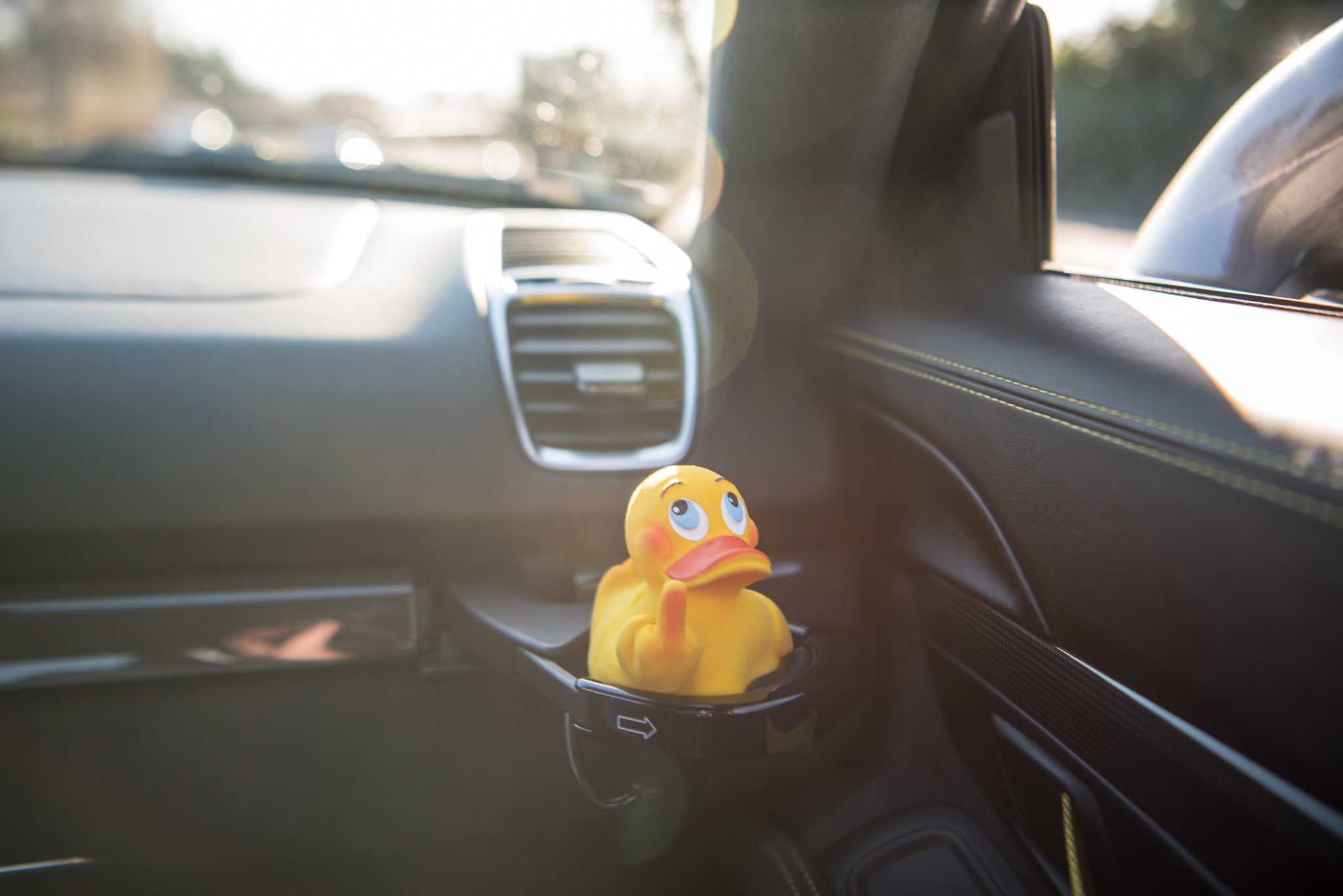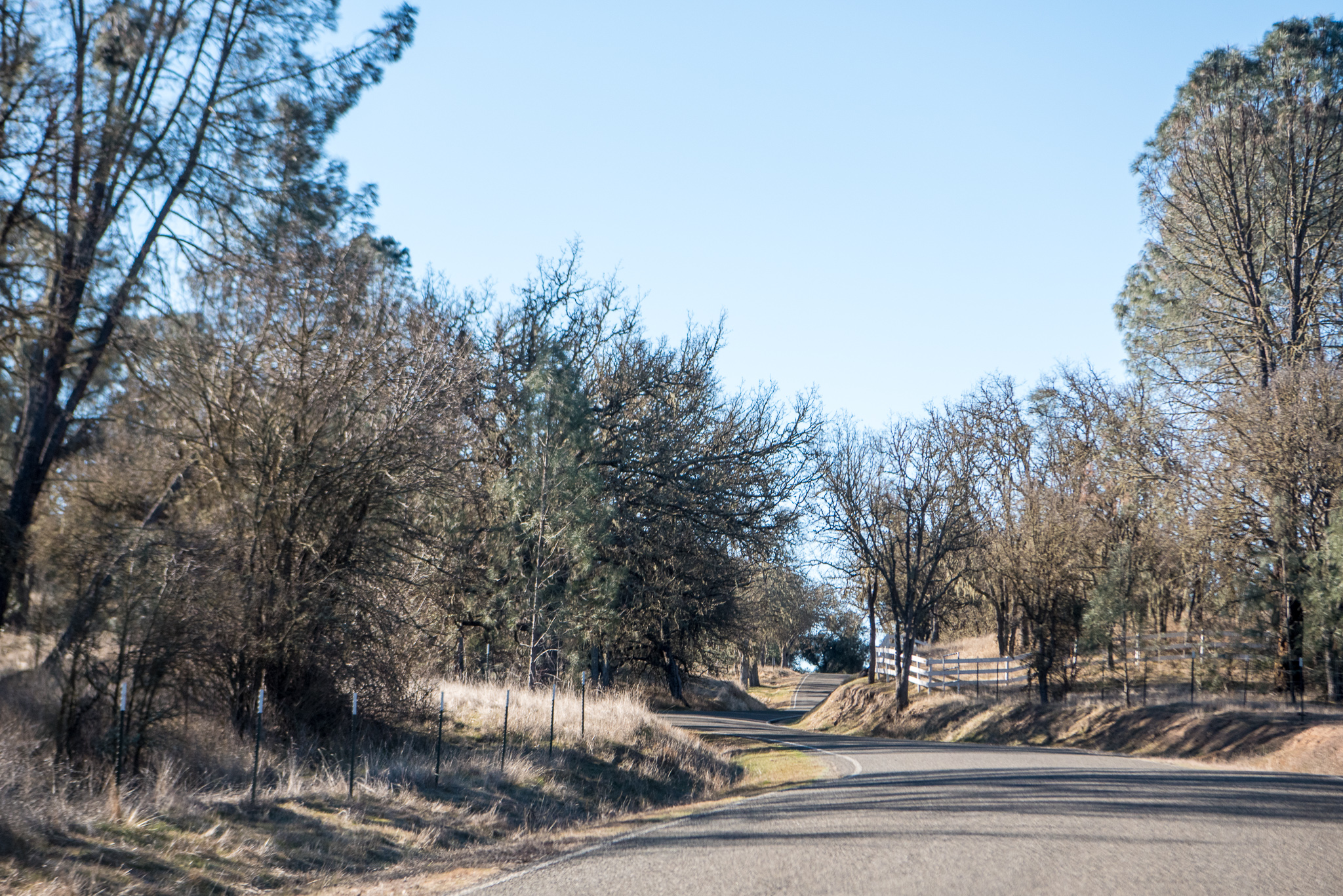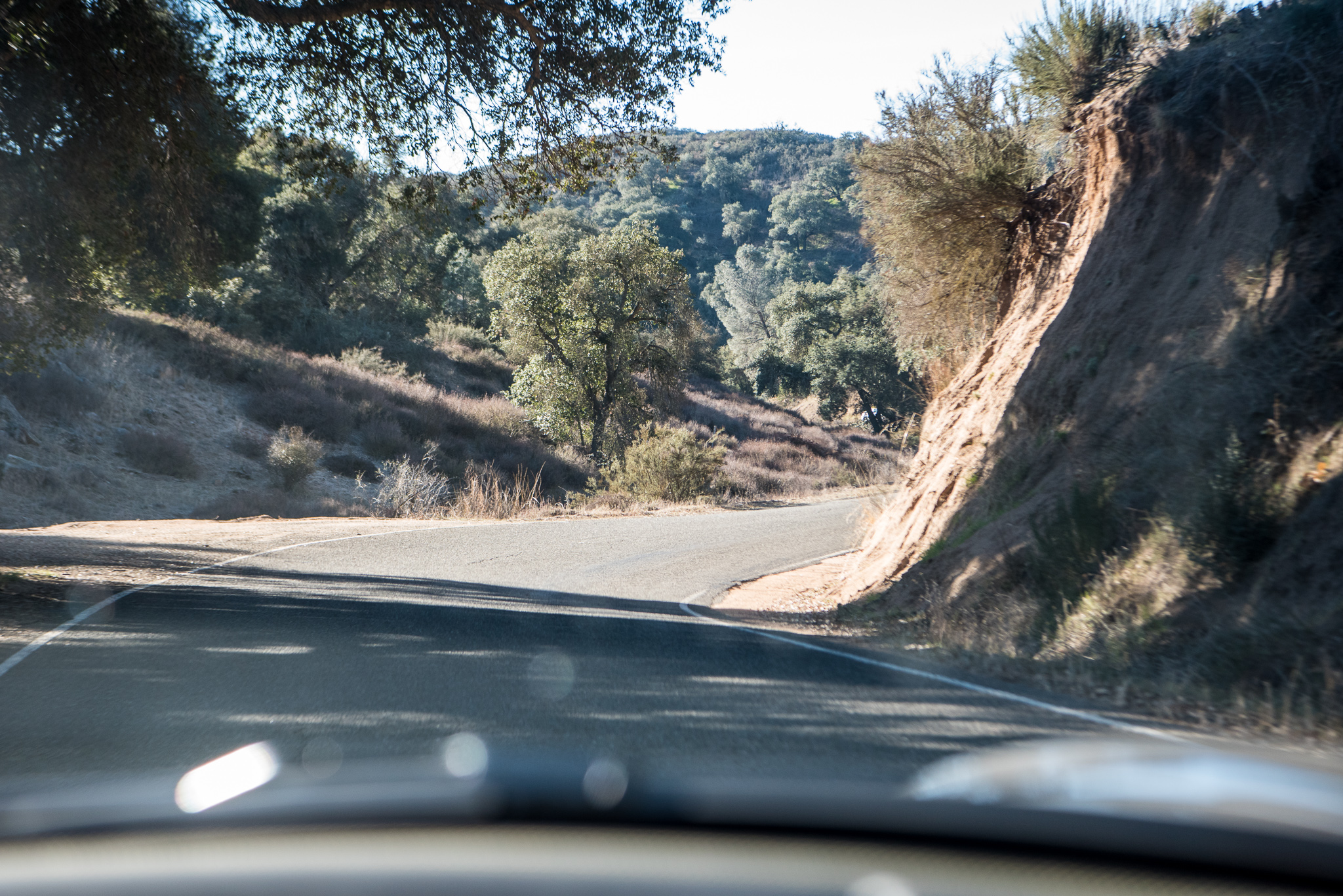 This time, I jumped in Phil's Sharkafied Porsche Cayman GT4 and we headed onto the infamous "roller coaster road". This was my first time in a GT4 with the Sharkwerks treatment, and I have to admit it was impressive. This is how the GT4 should have come from the factory: this level of noise, power, and refinement.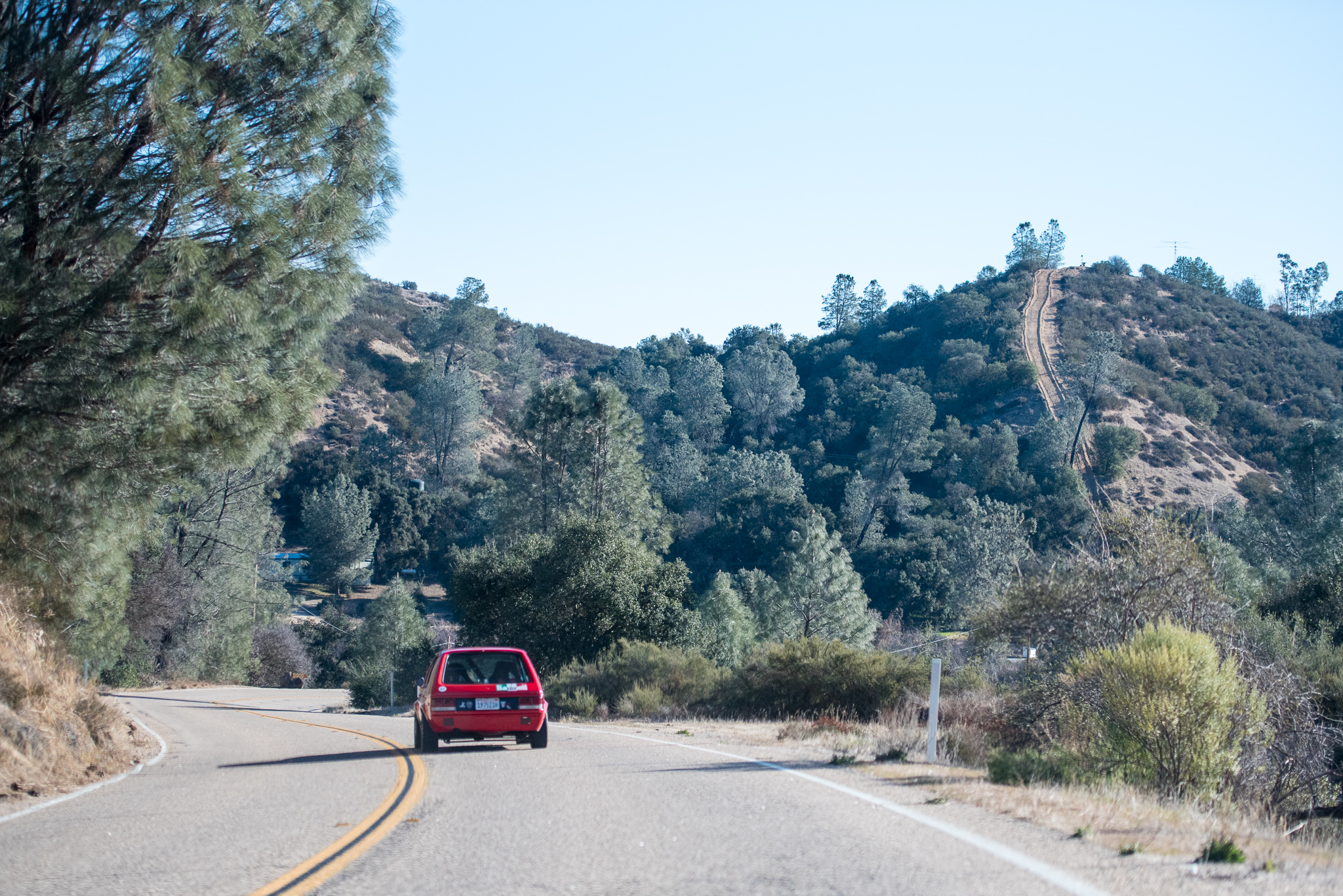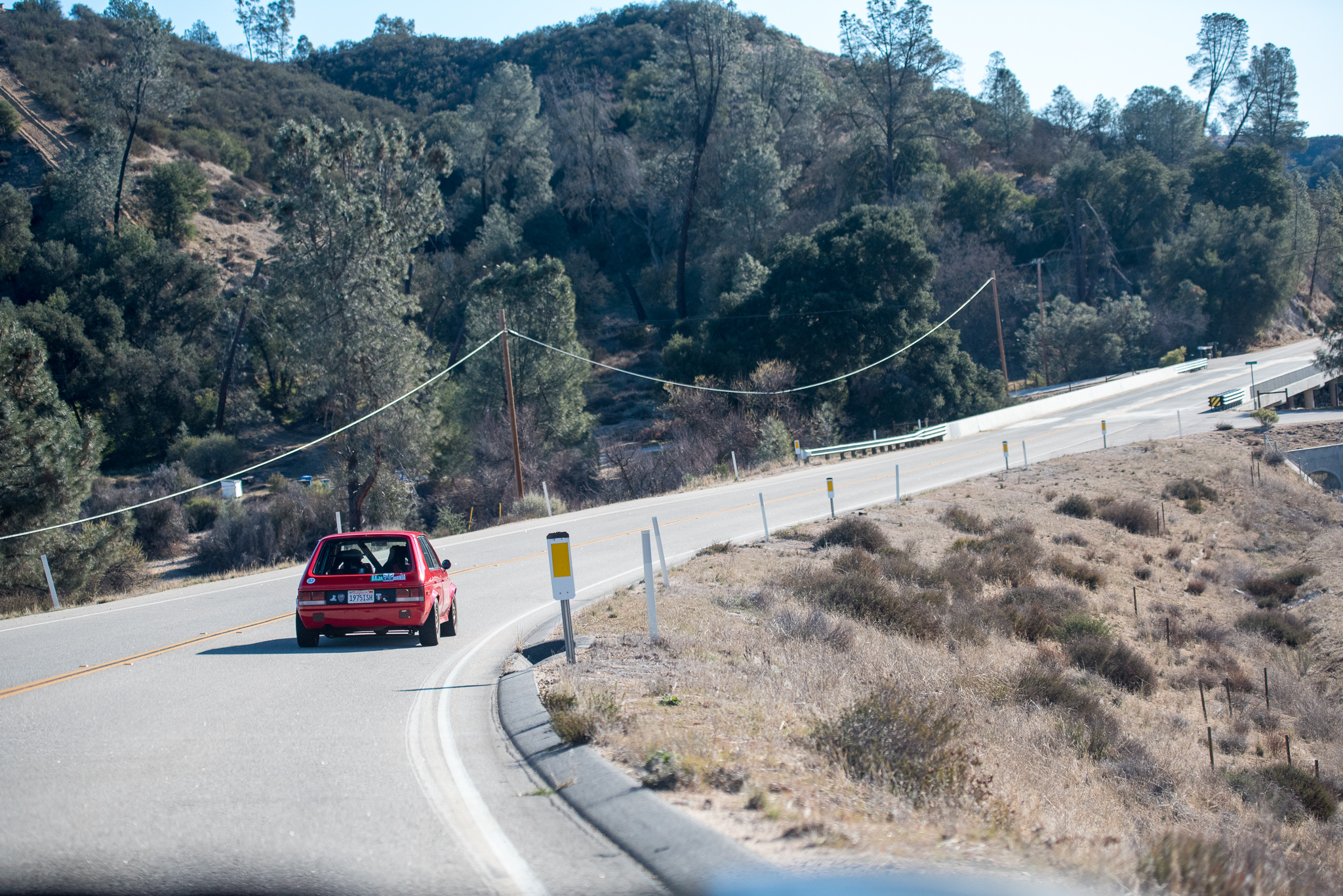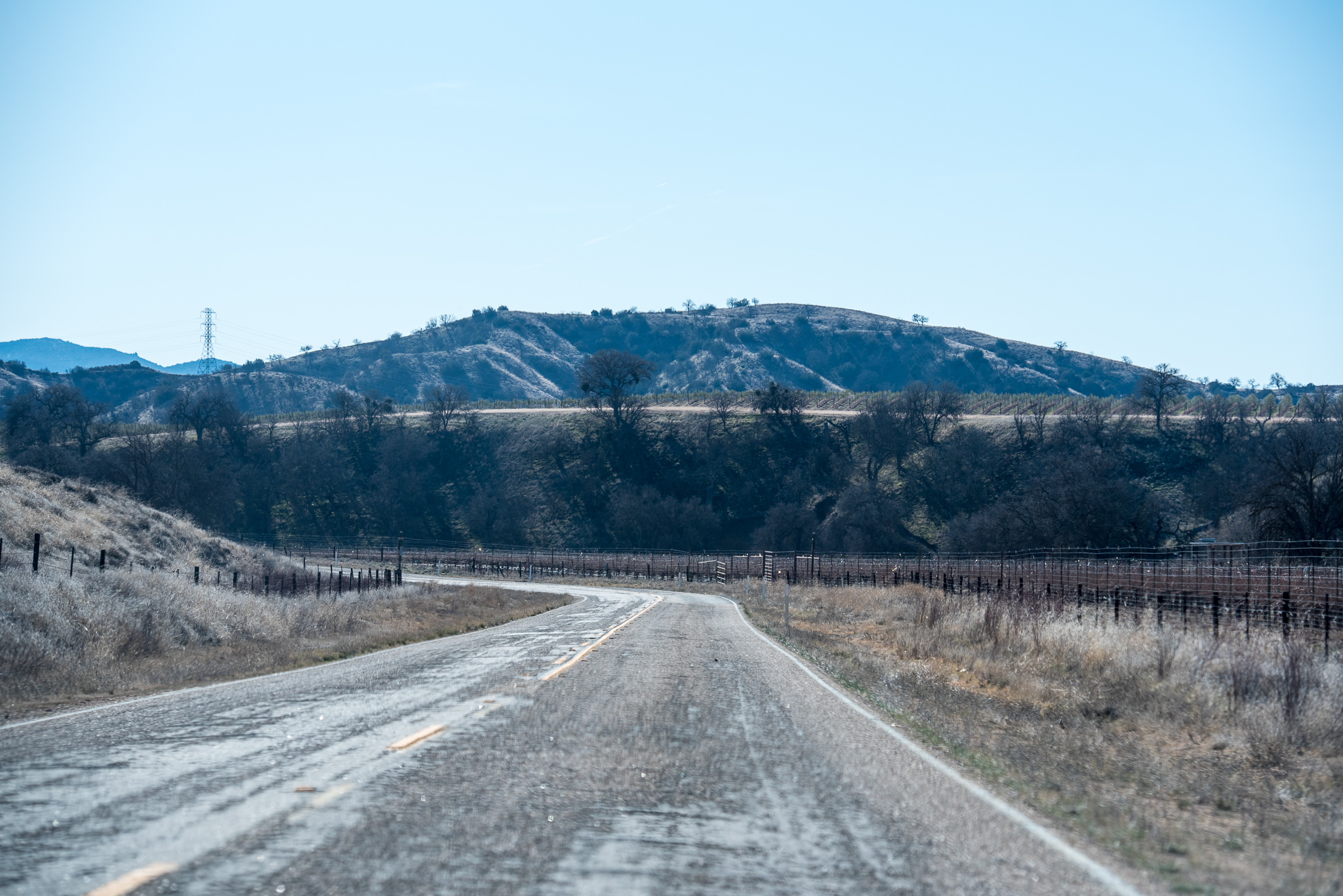 We piled on the miles via empty, beautiful roads.
Then we arrived at a desolate attraction: Soda Lake.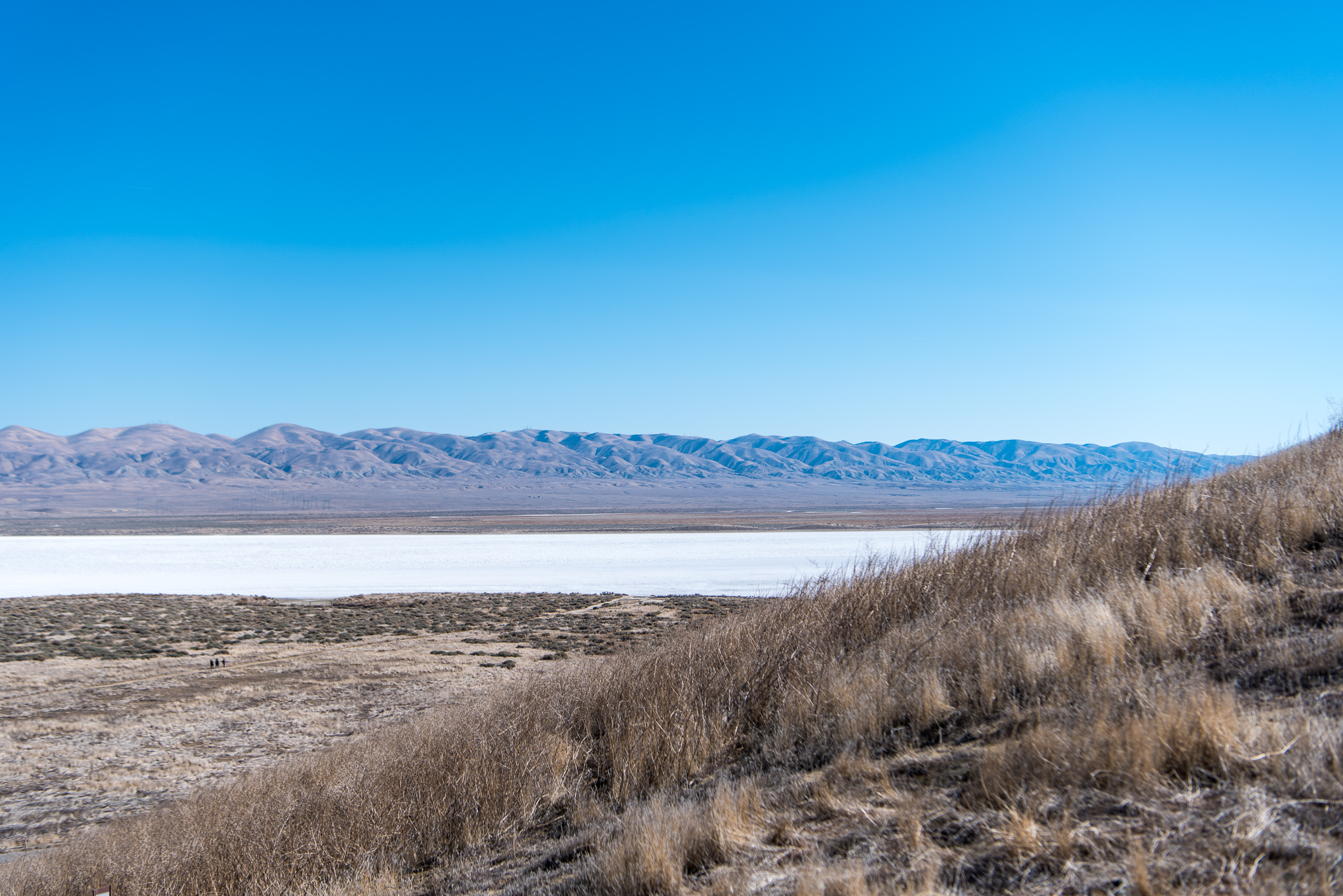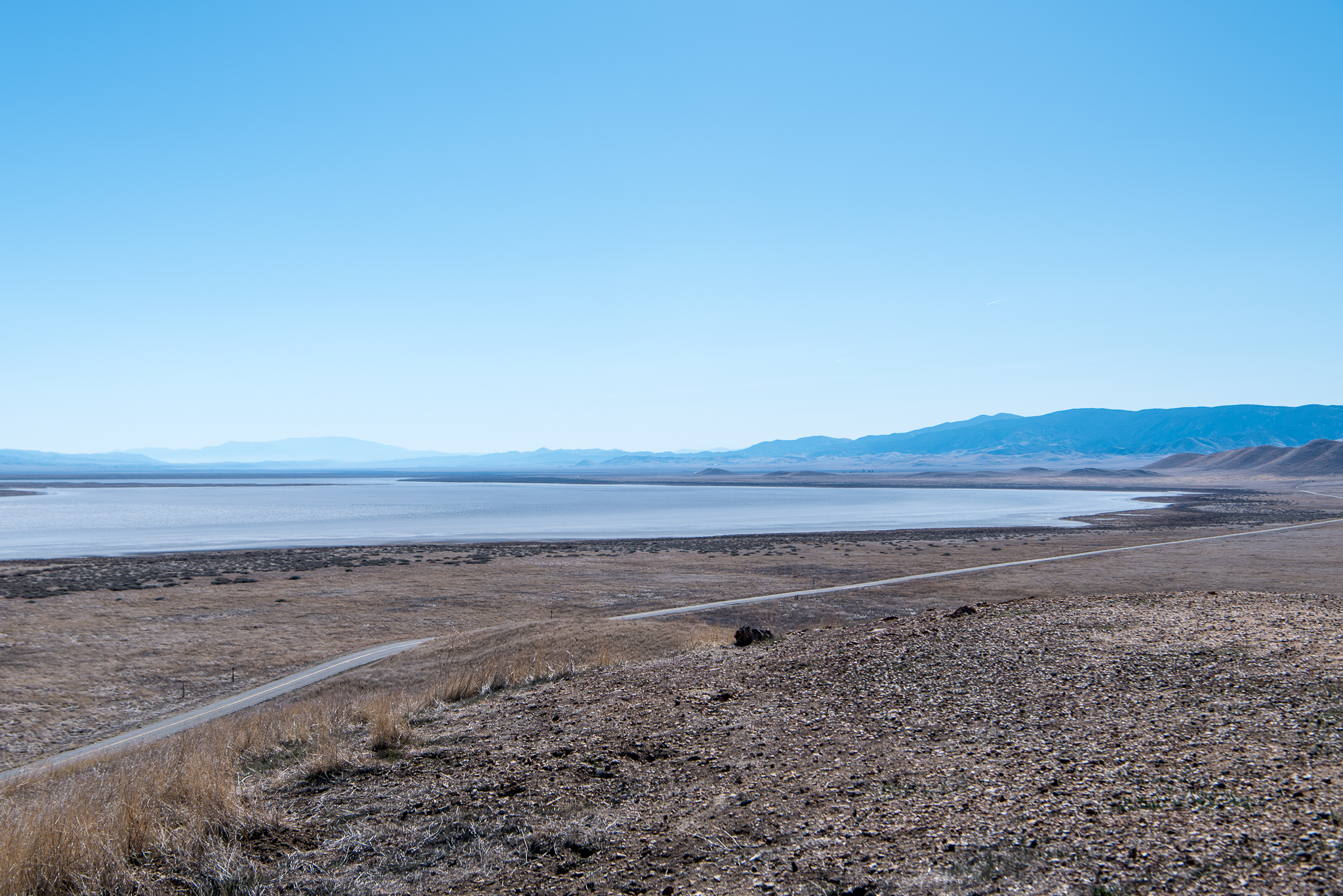 No, it's not the underwater secret area in Super Mario World that can be accessed via the secret exit of Cheese Bridge; this is a real lake that dries out every year, leaving a vast expanse of sodium sulfate and carbonate salts.
Not only does this place offer a great sightseeing opportunity, it also has a great parking lot.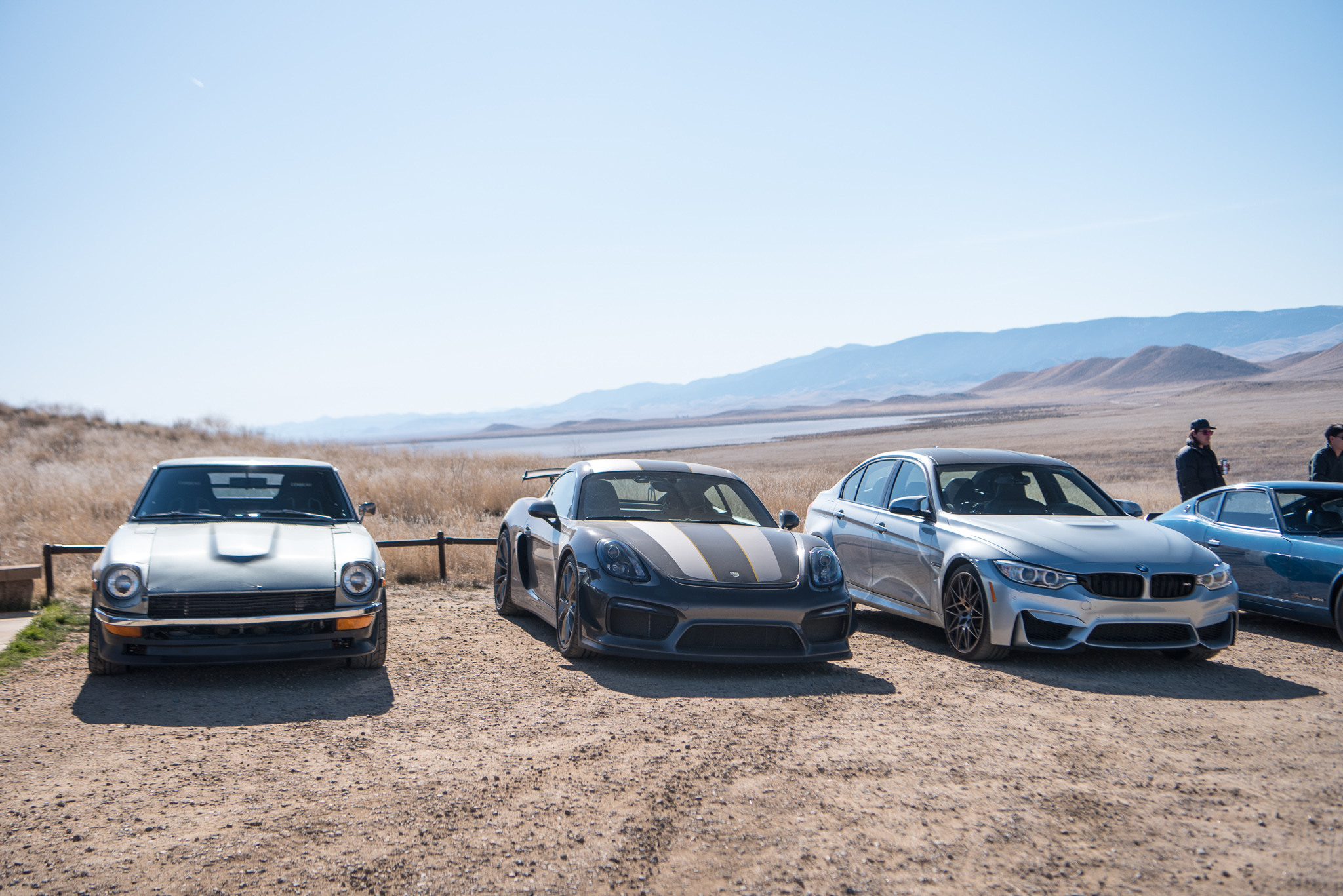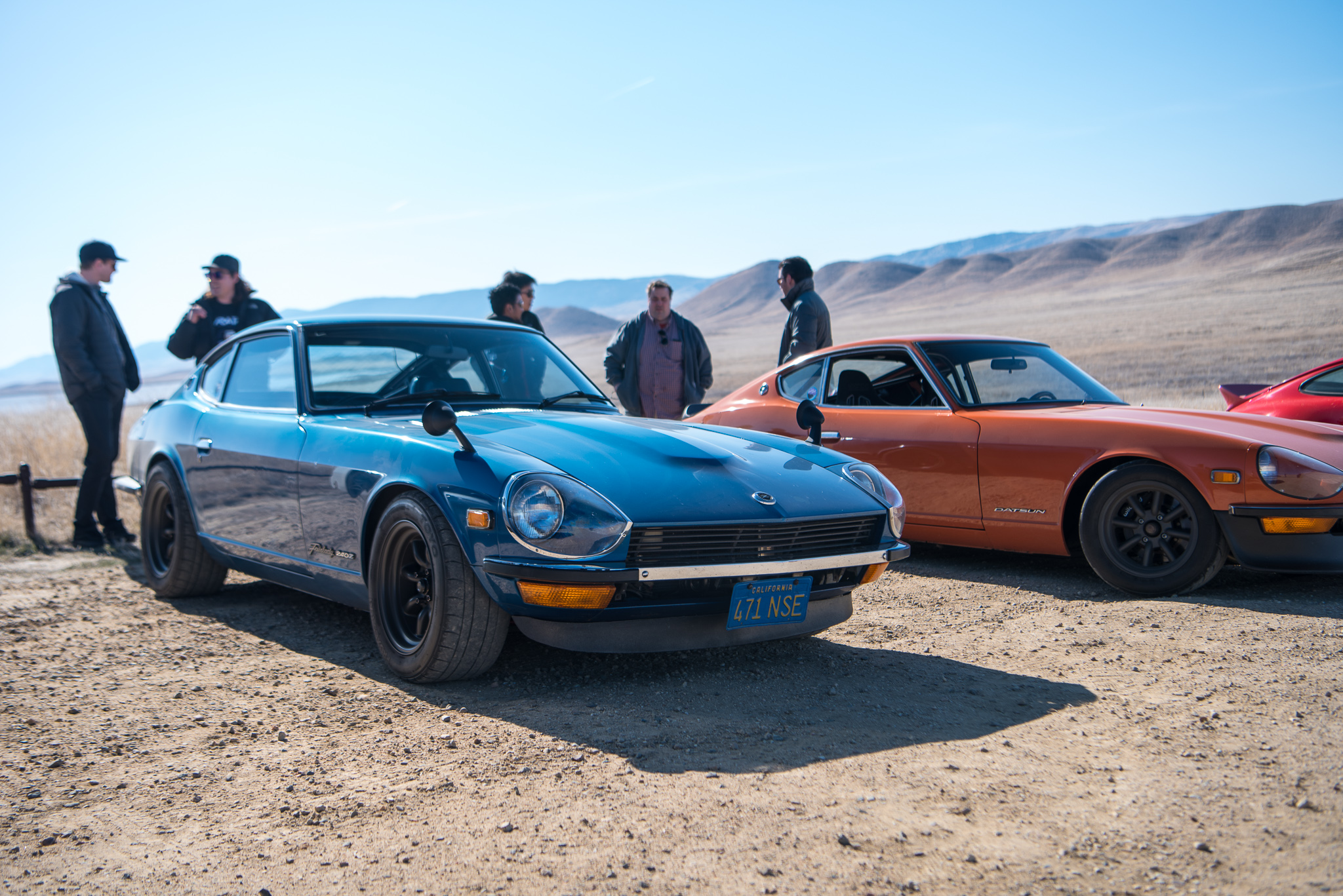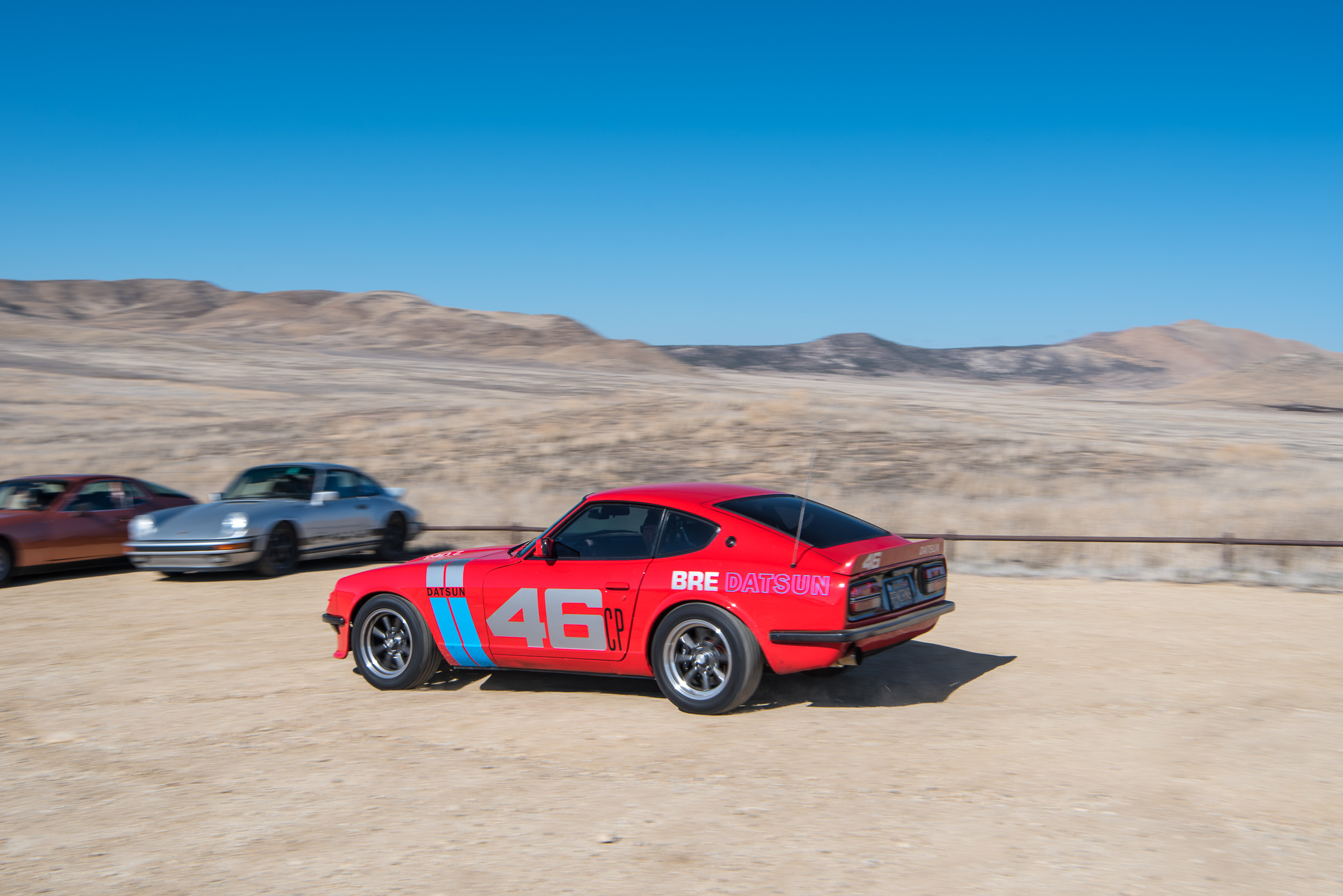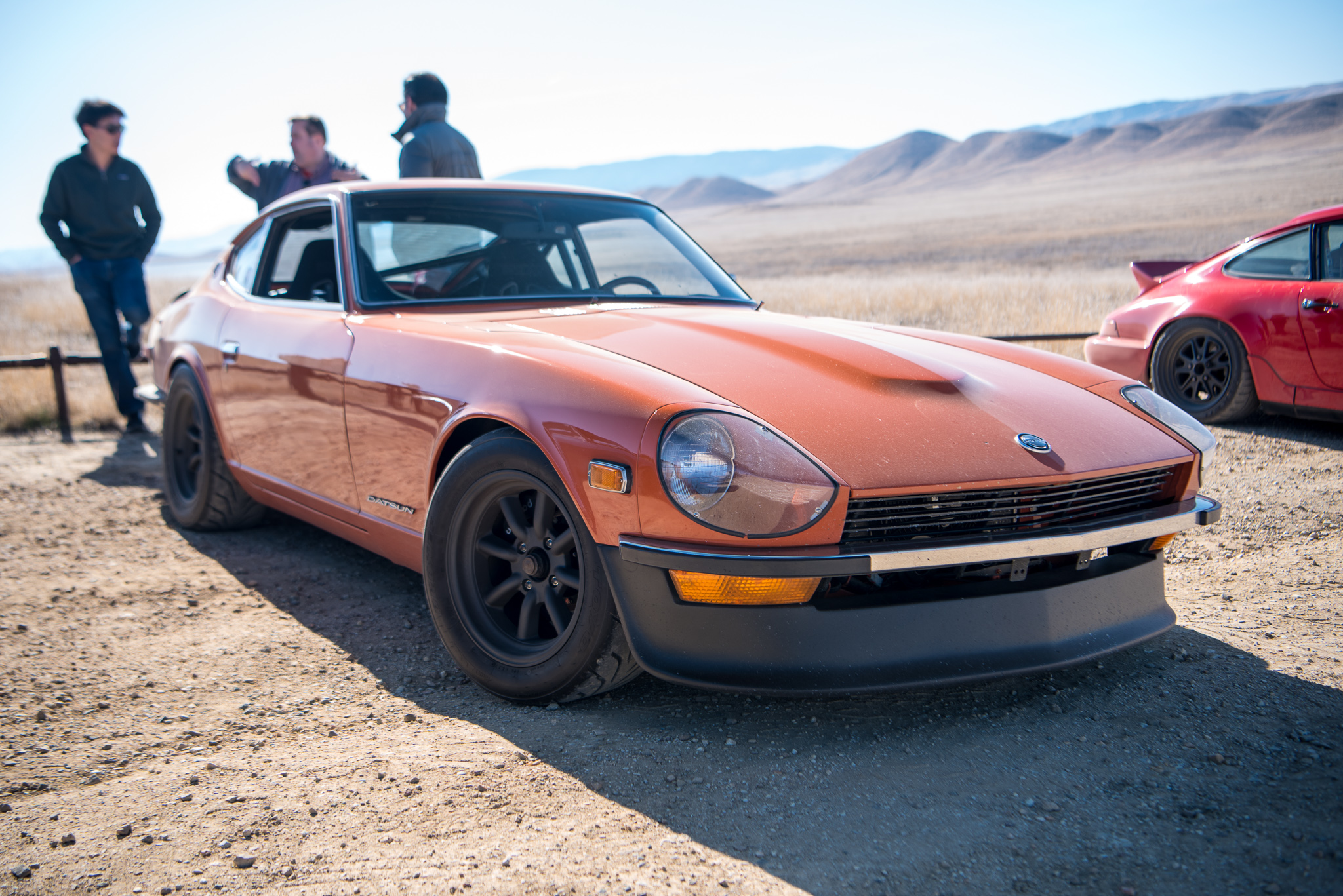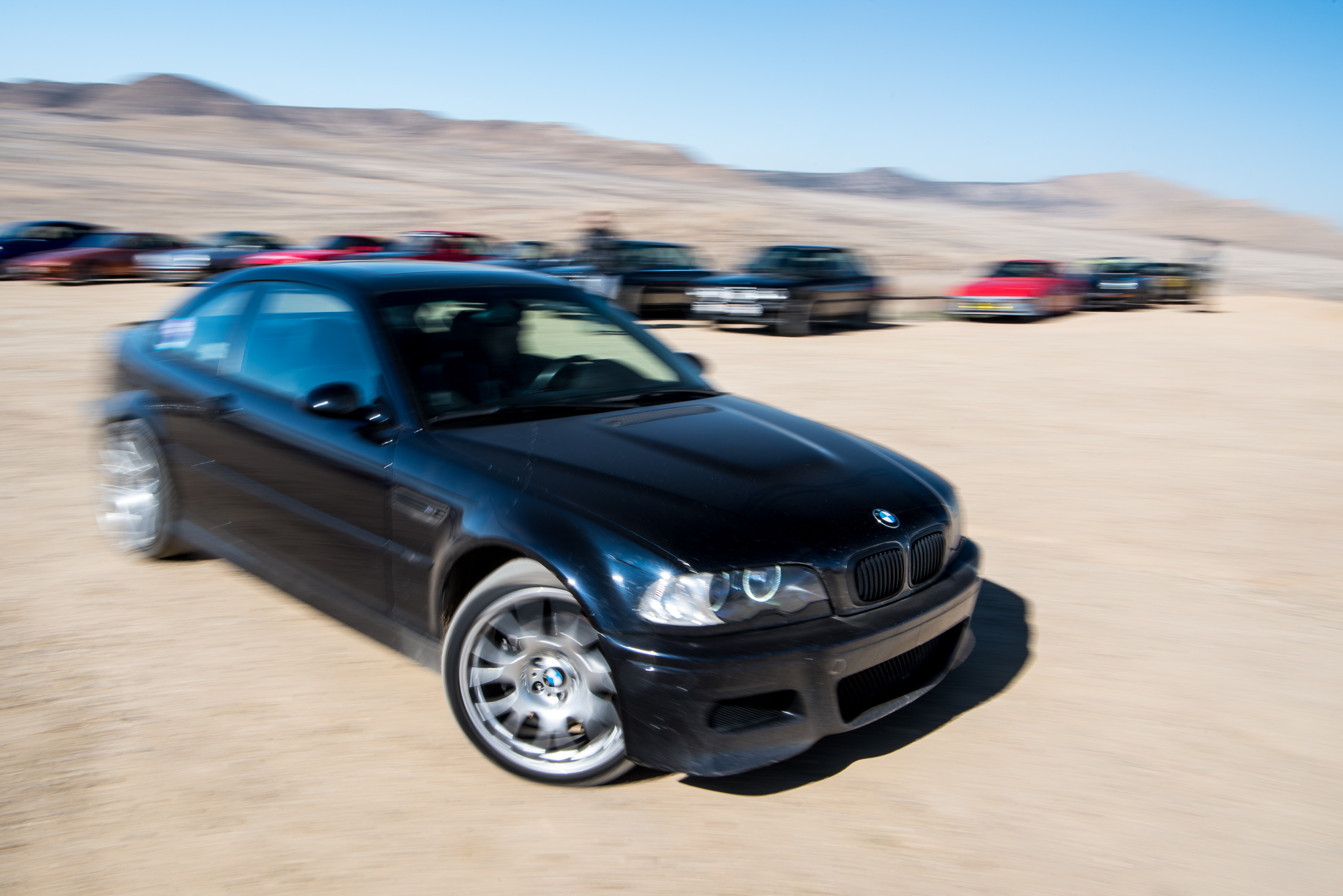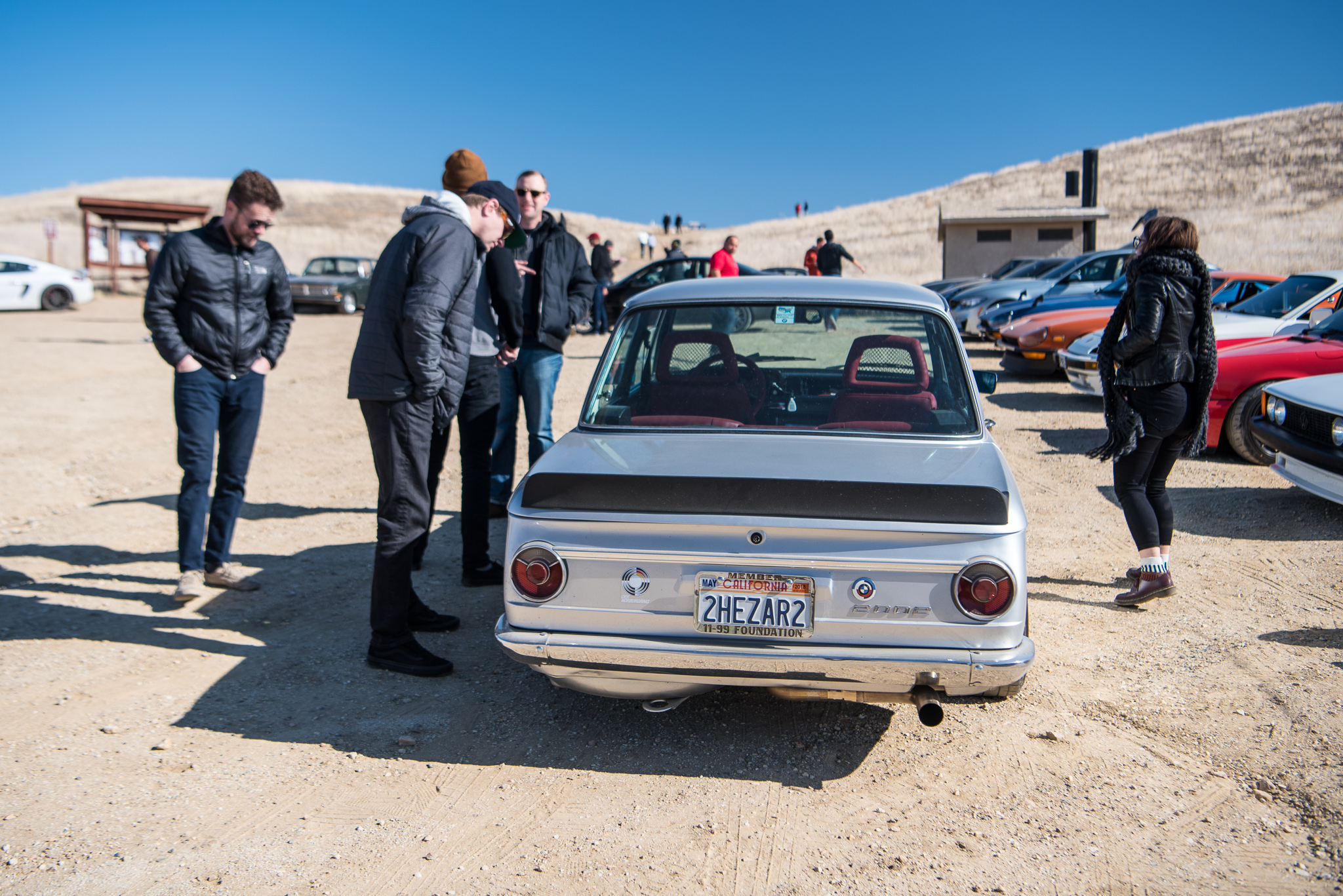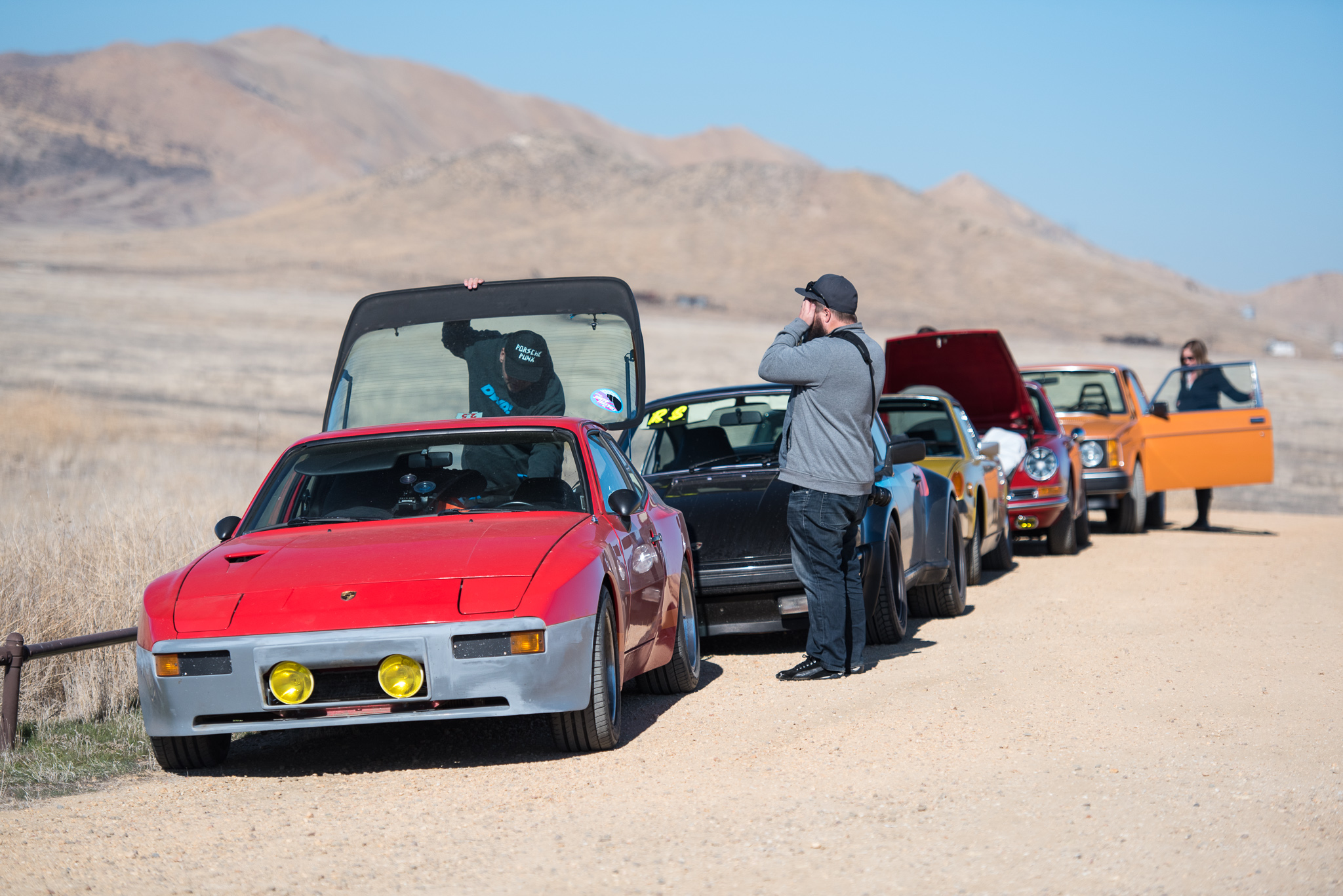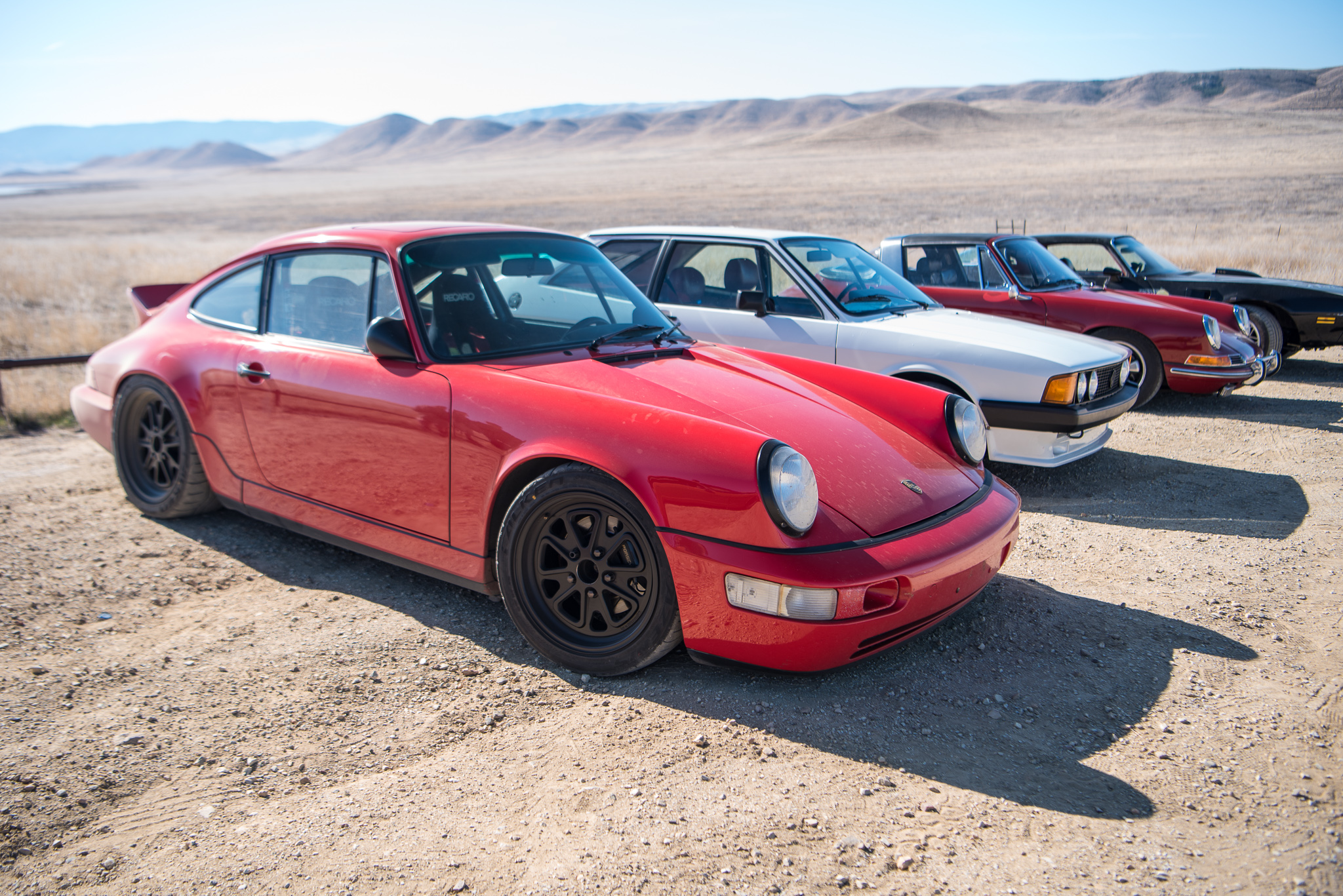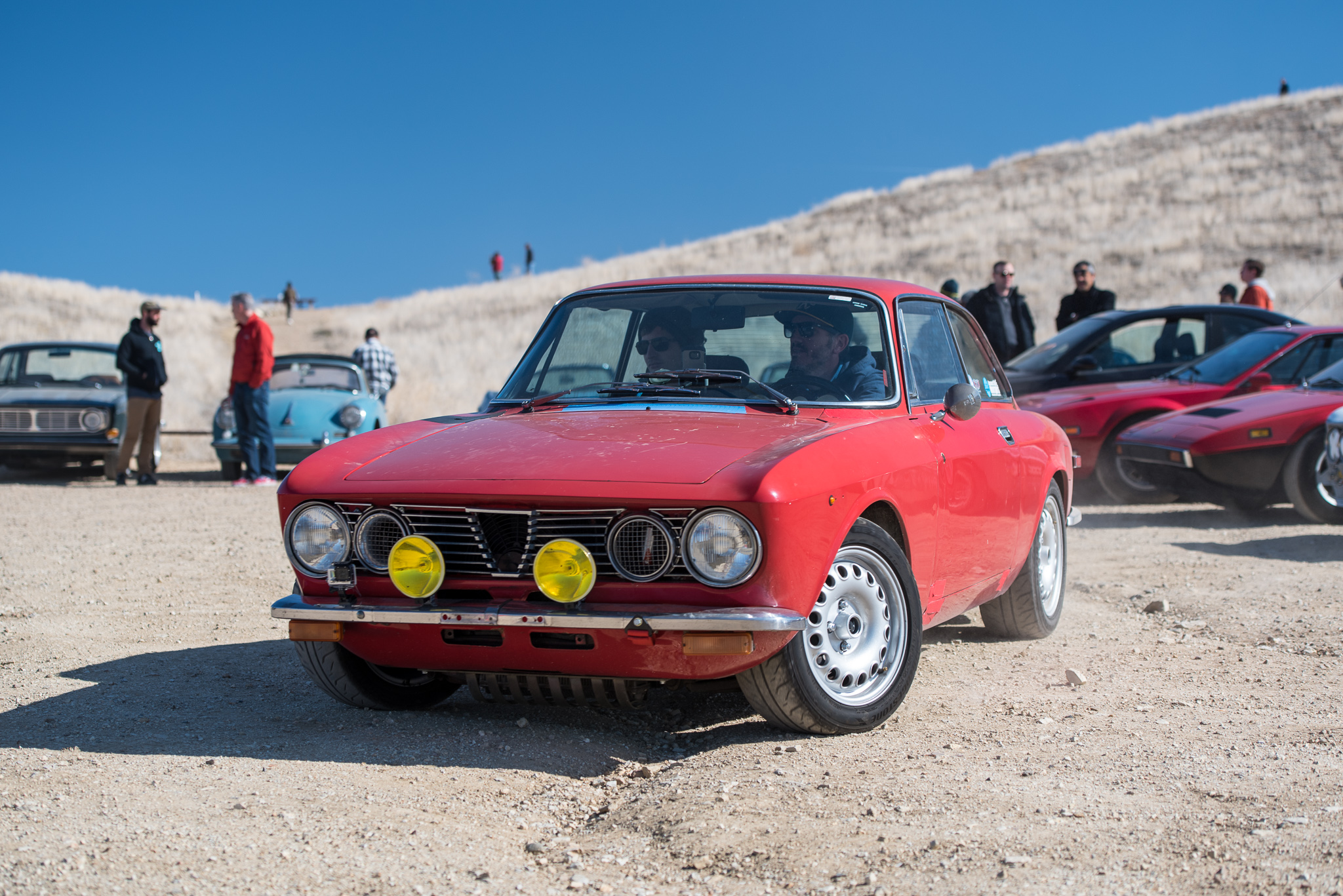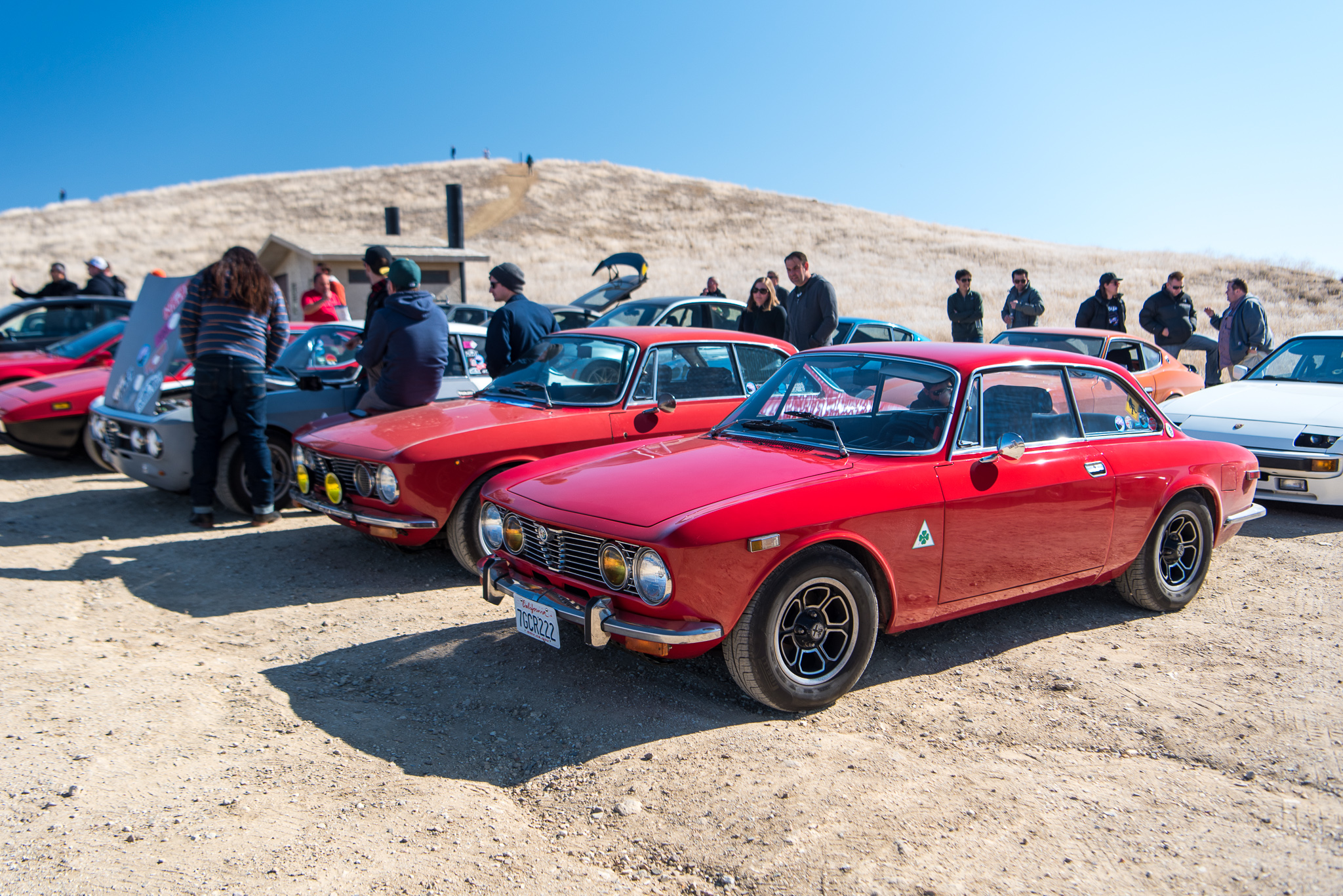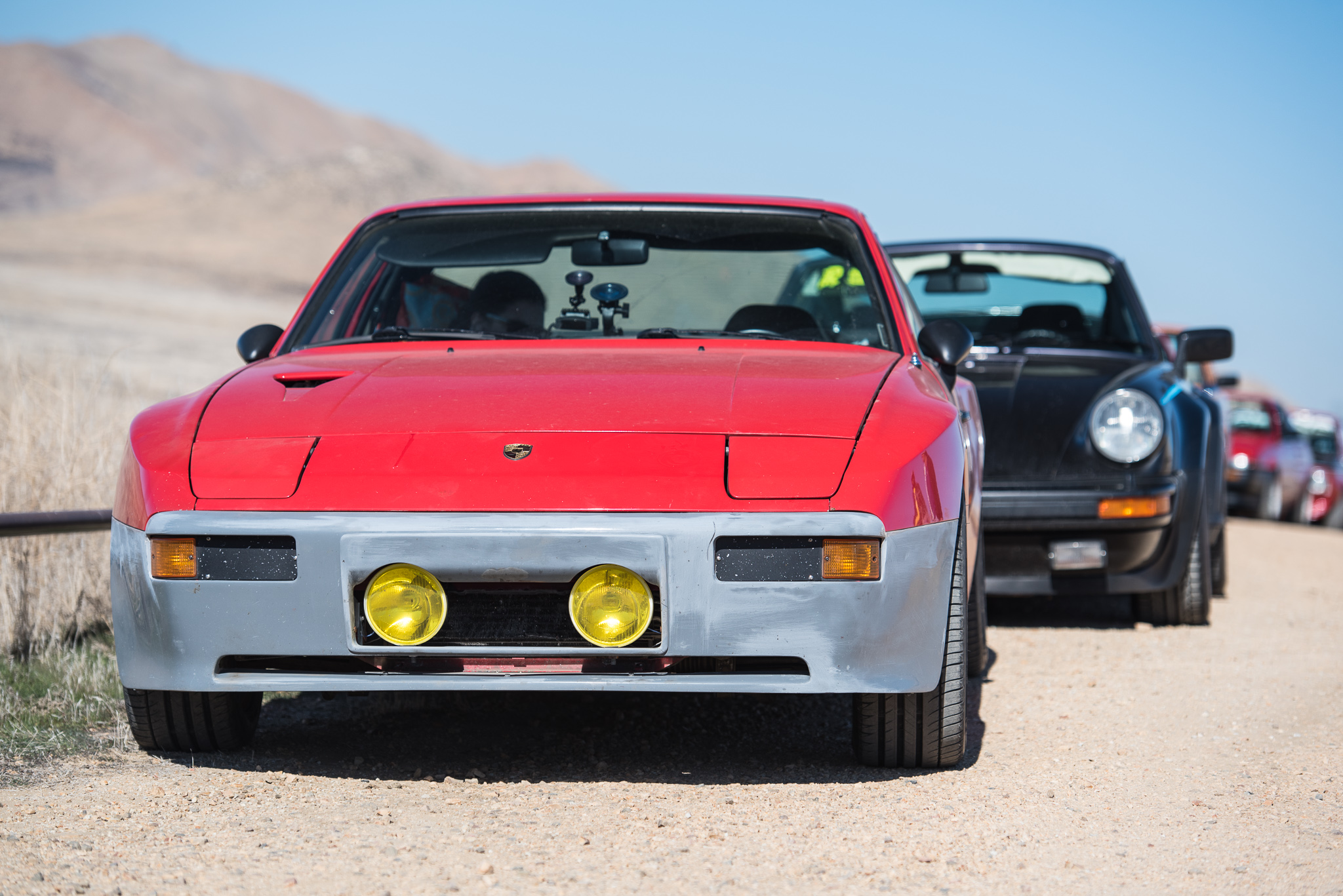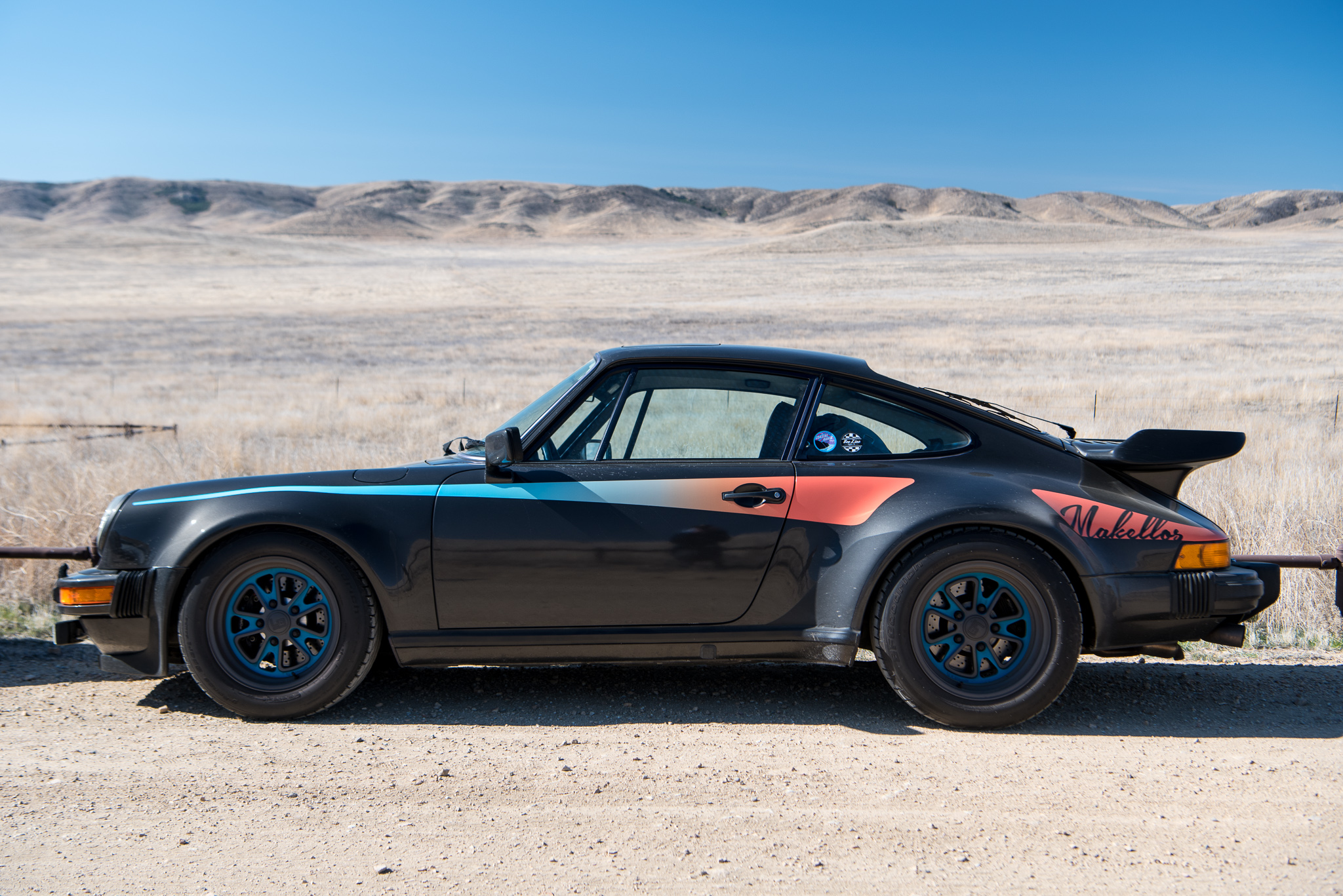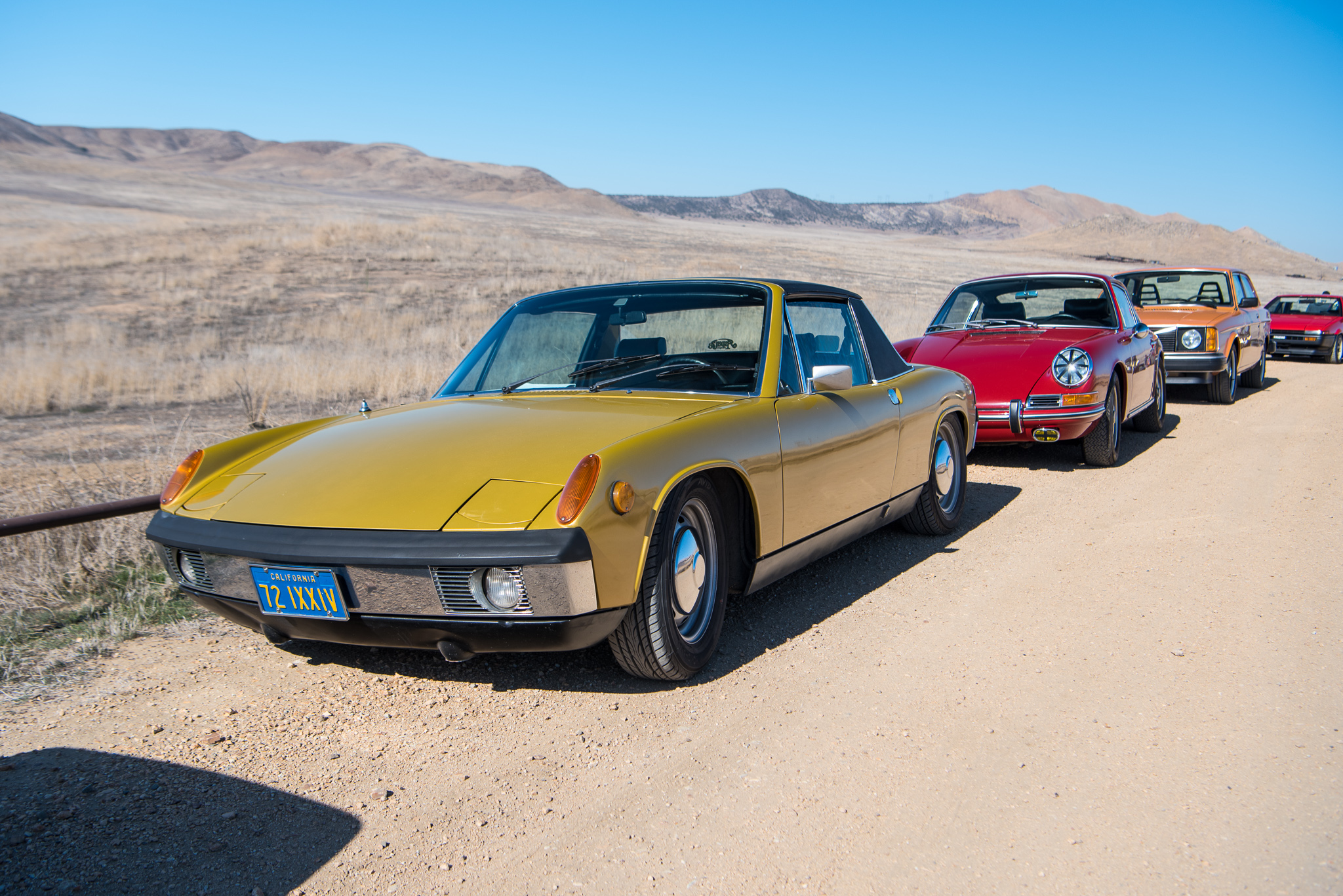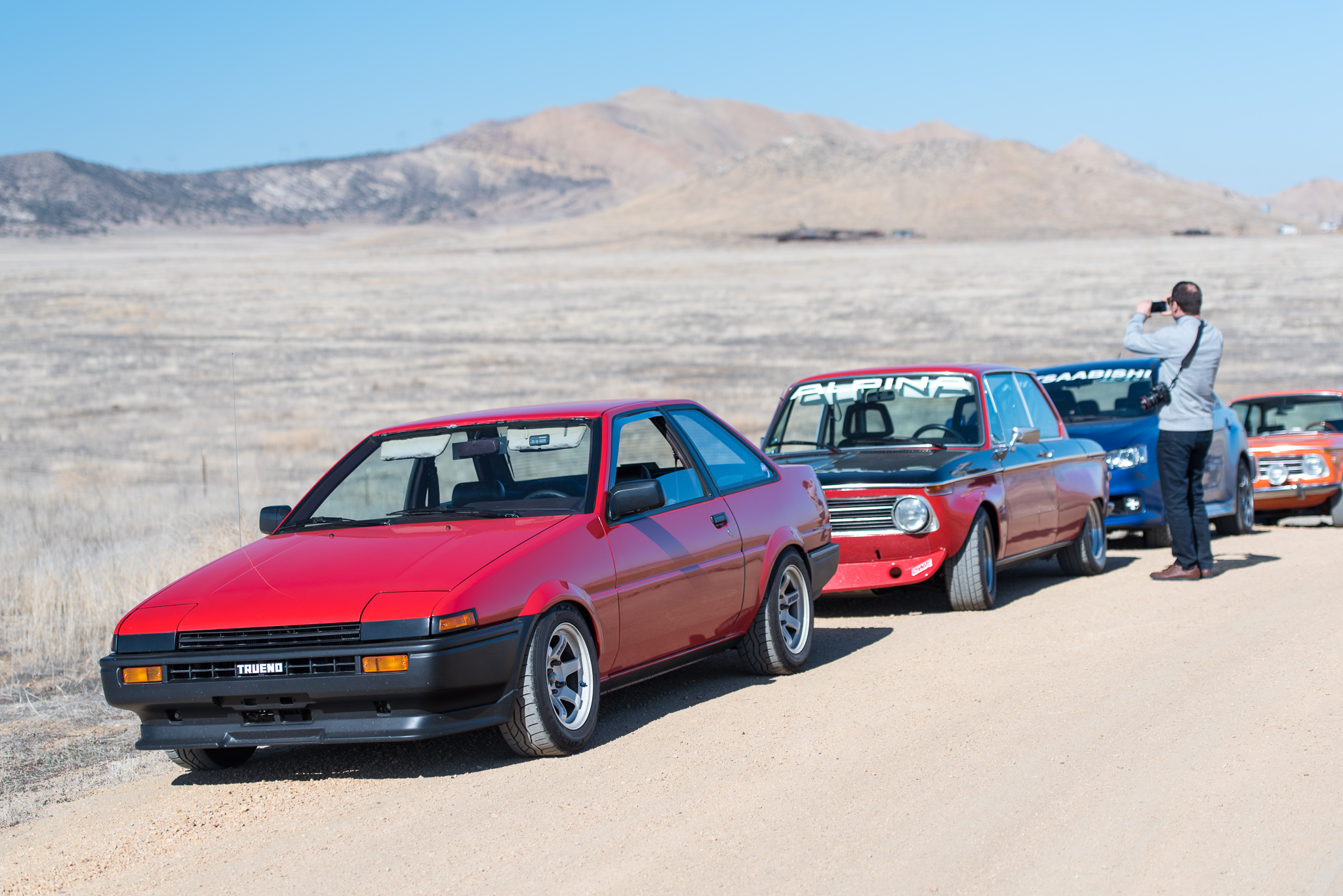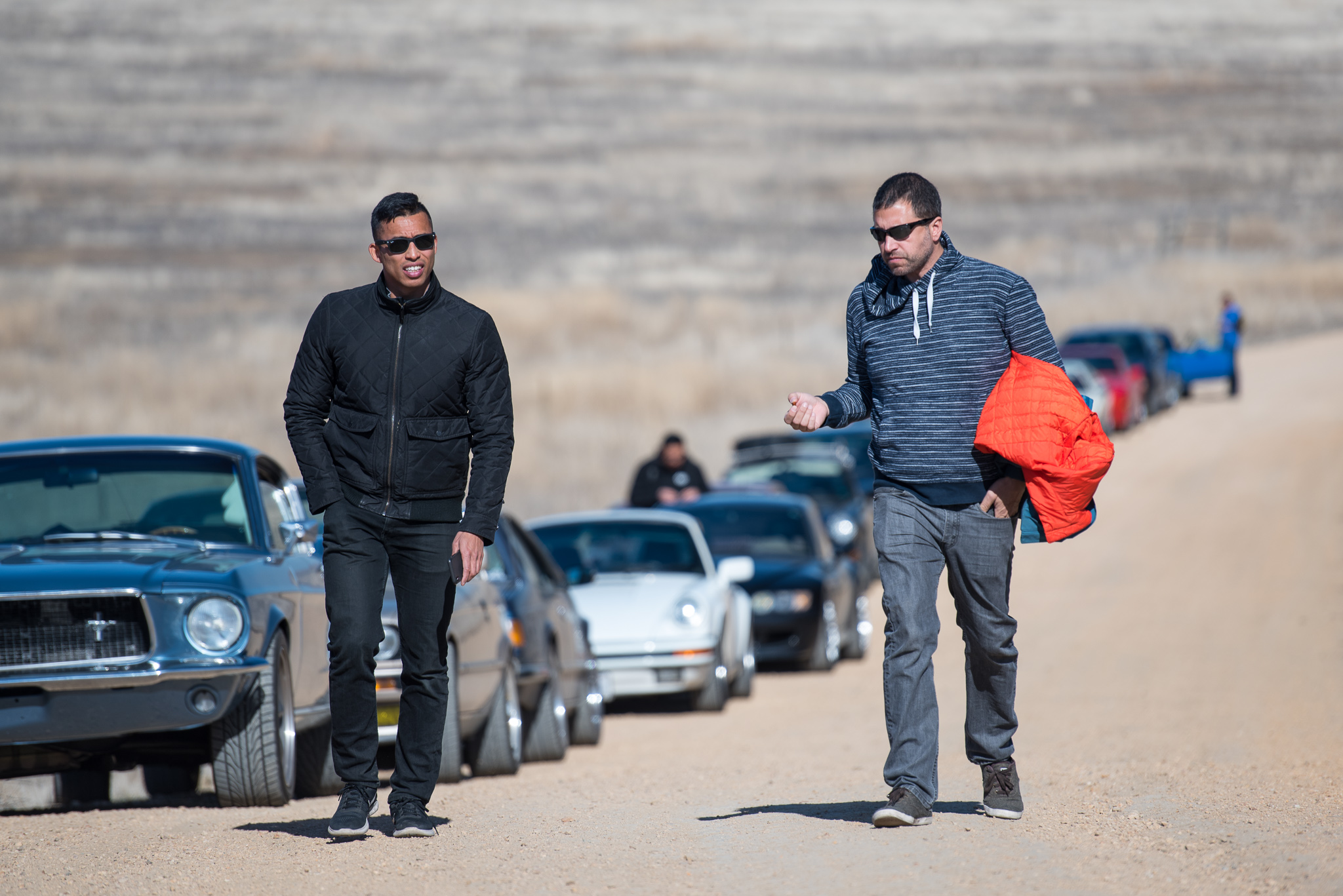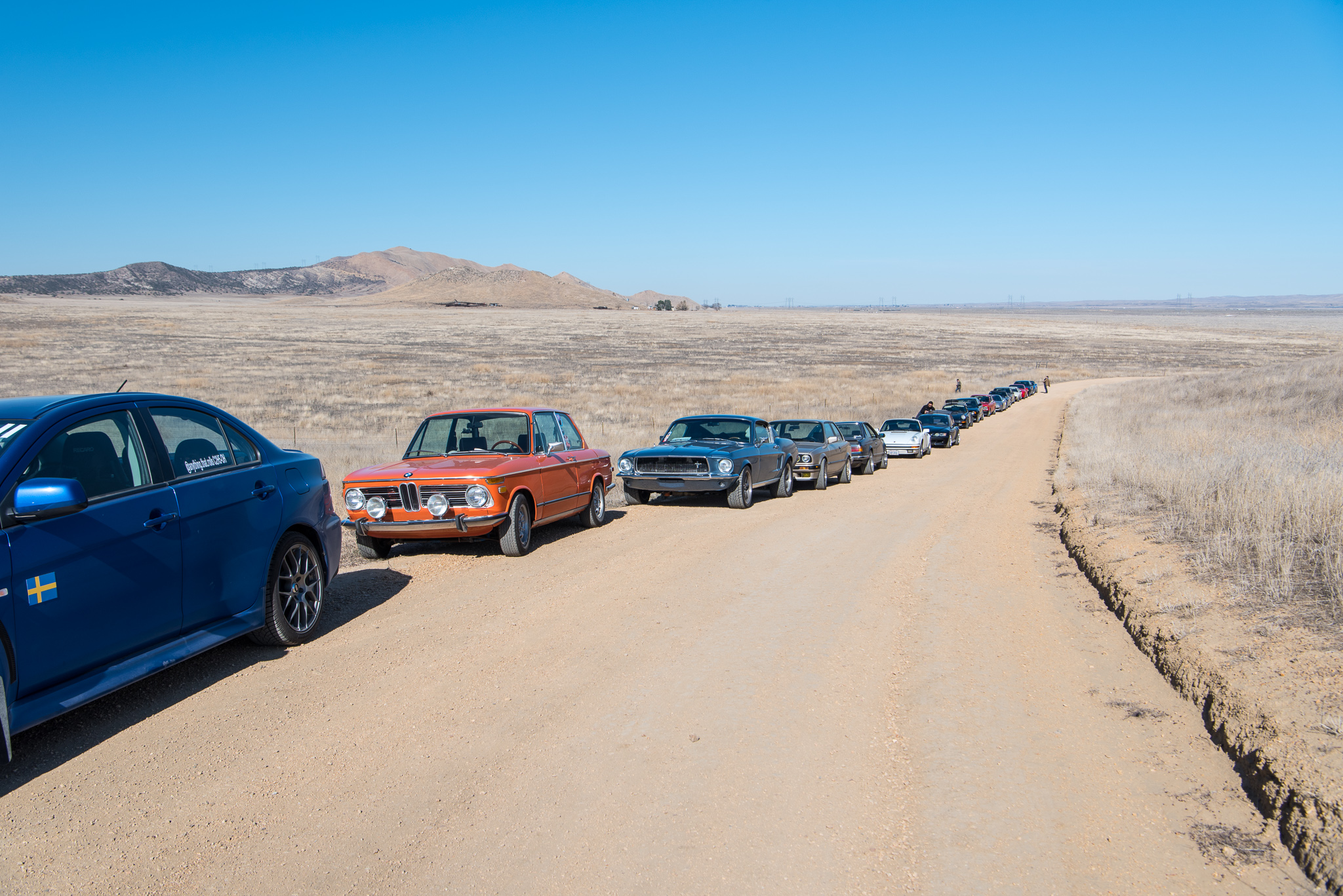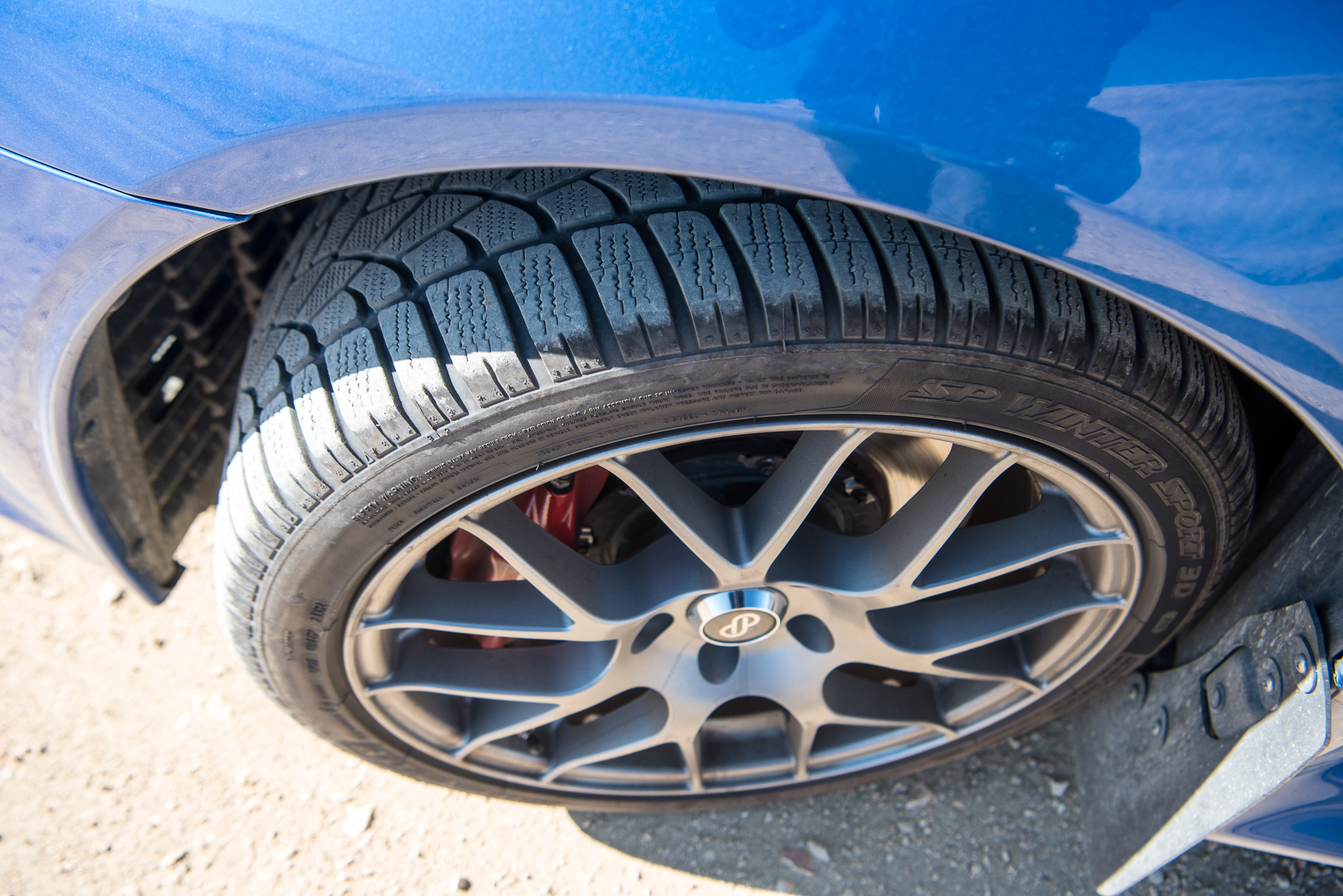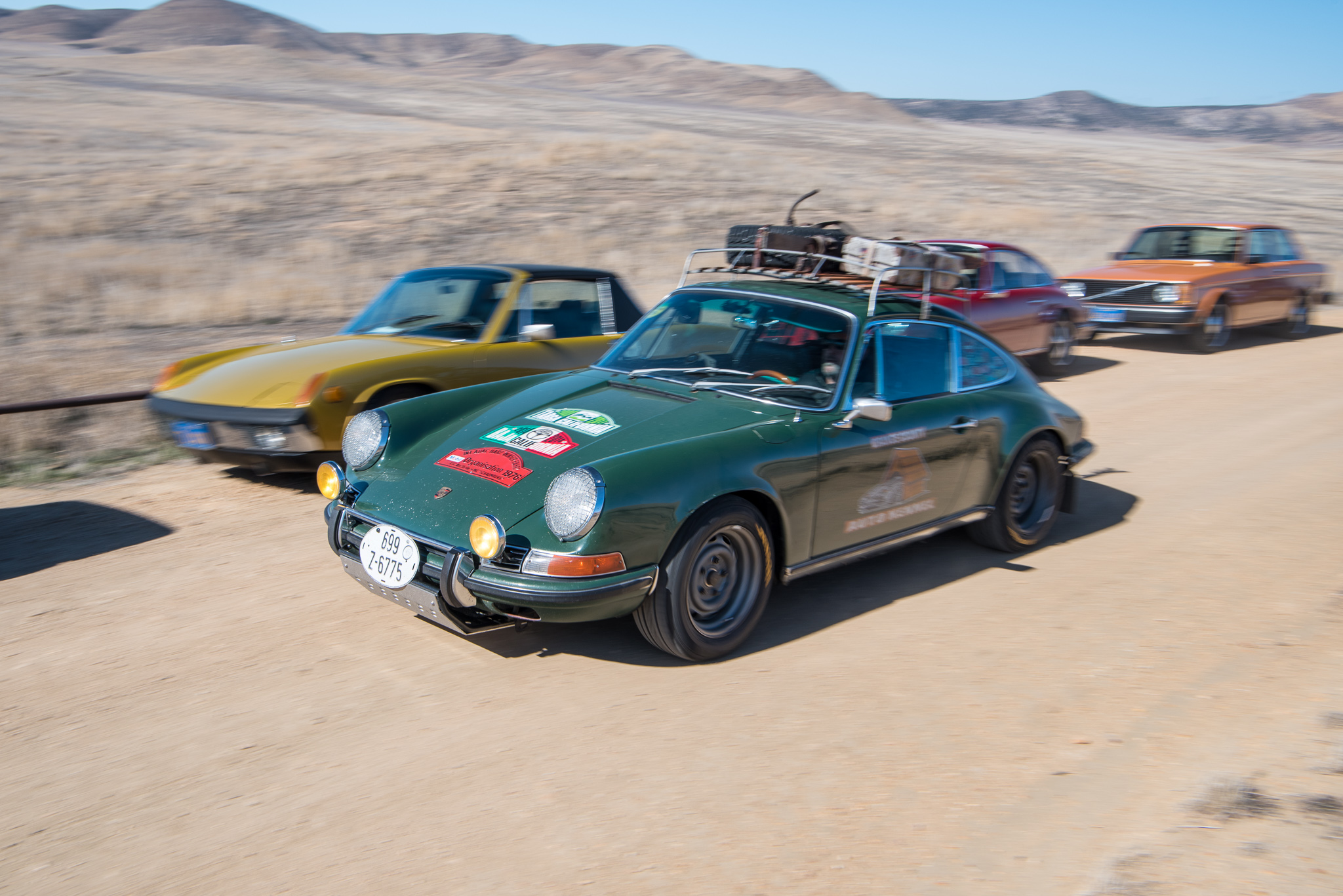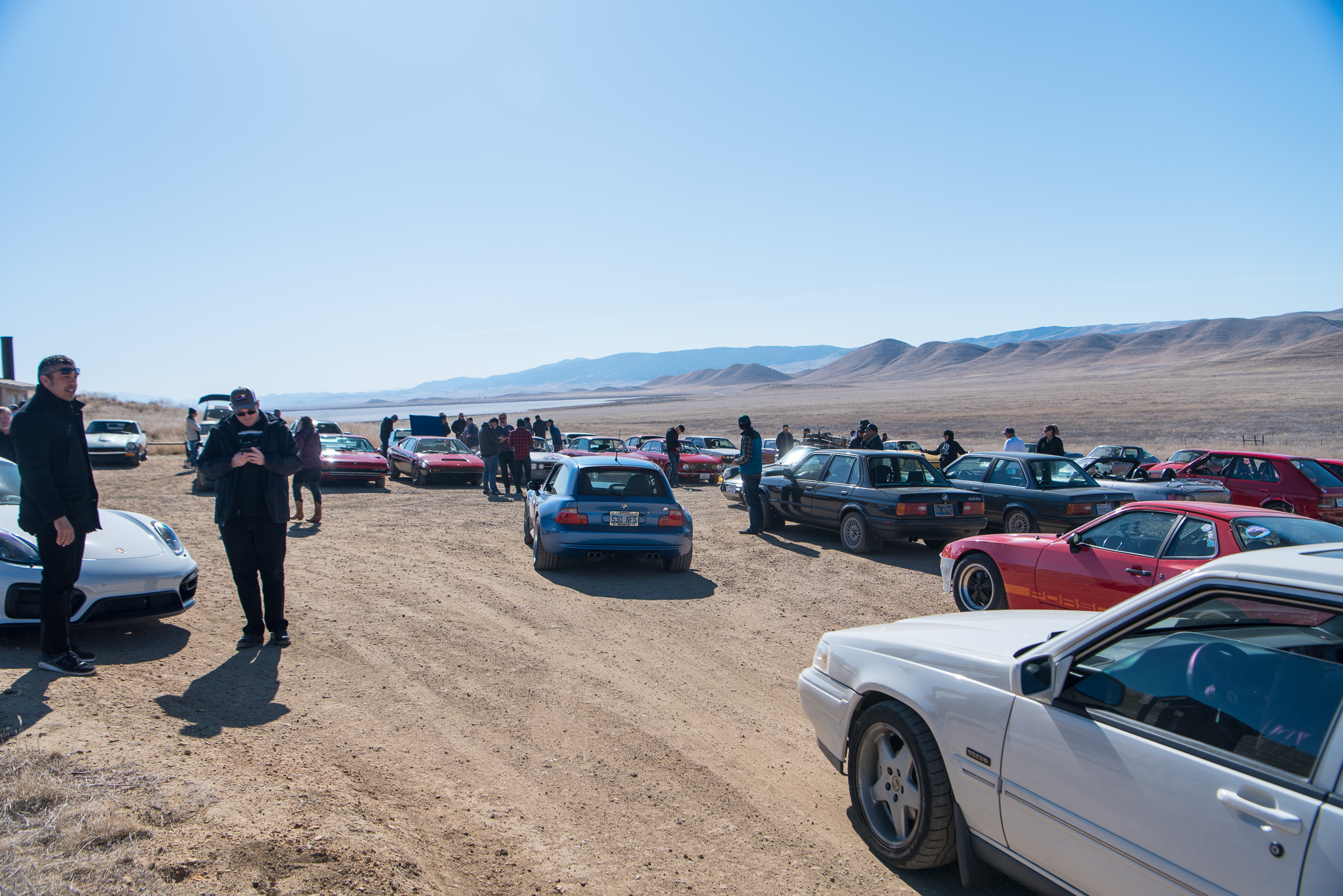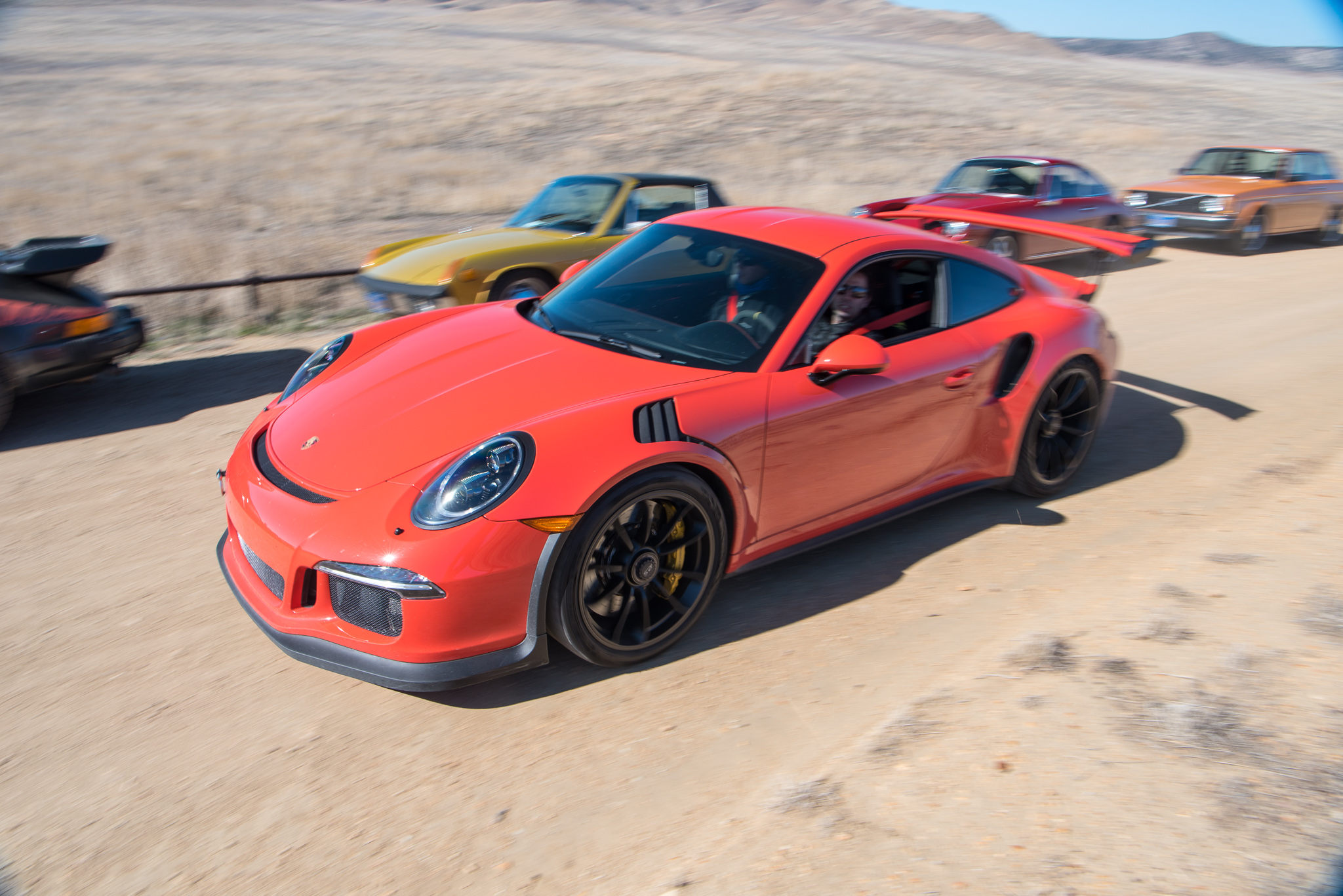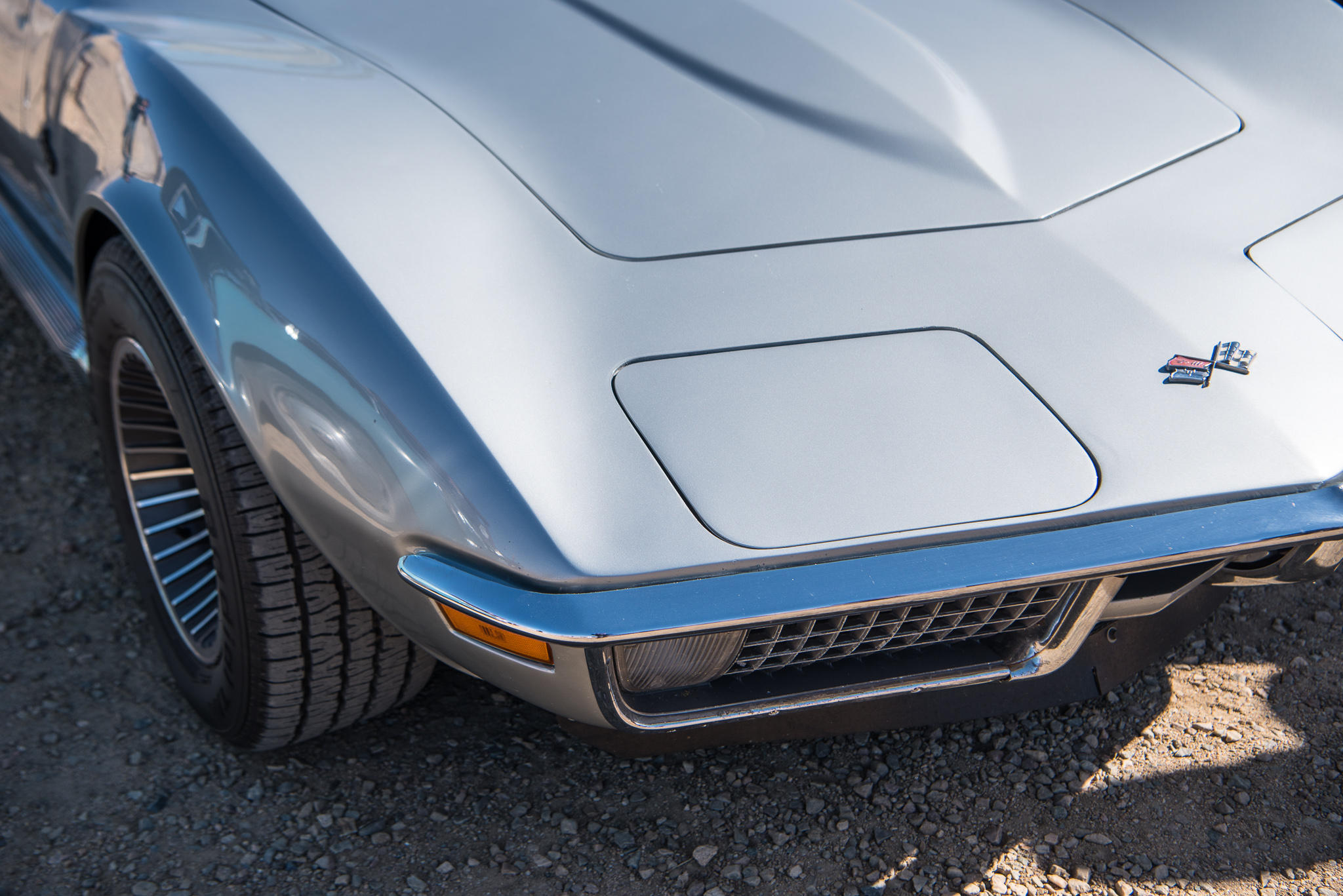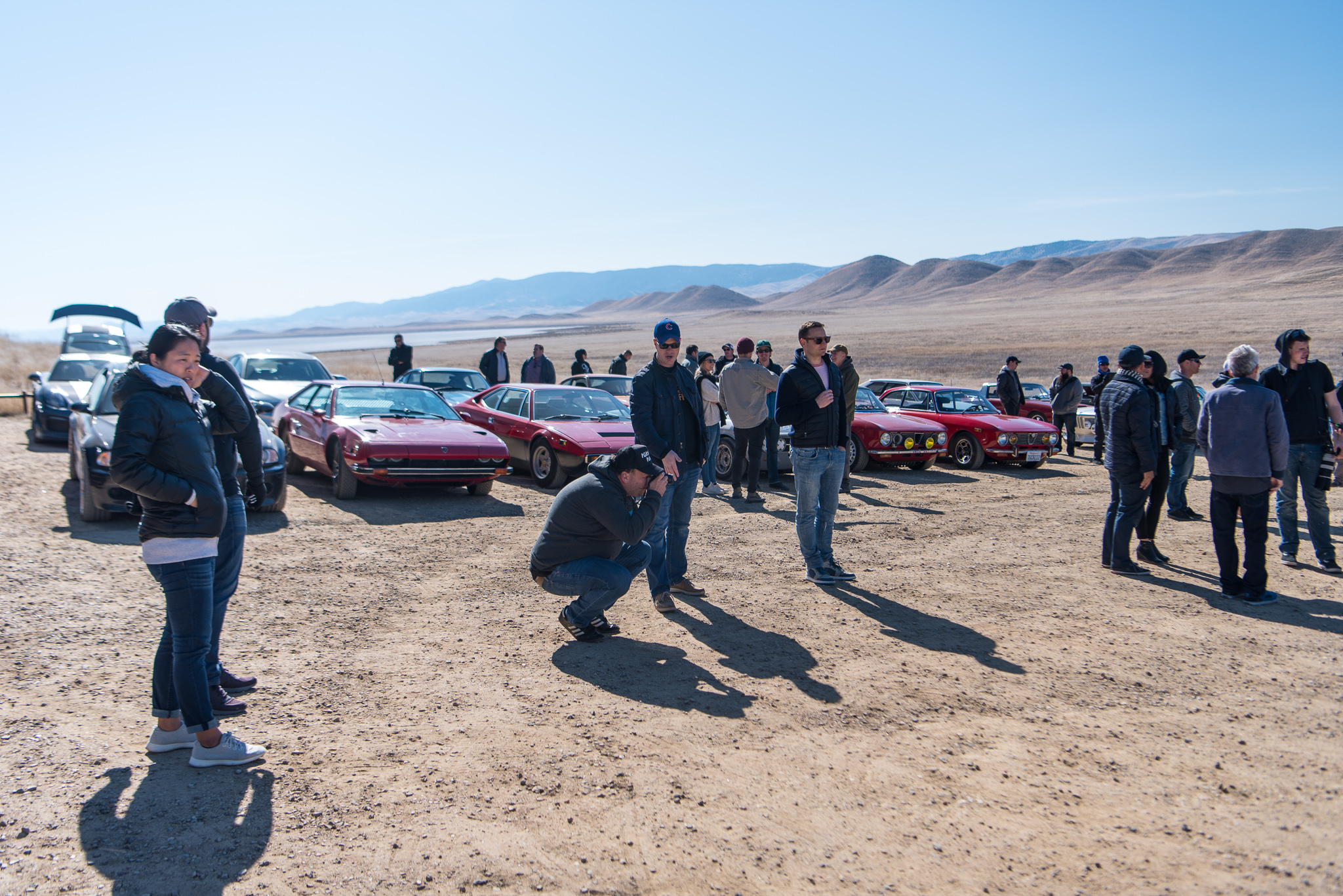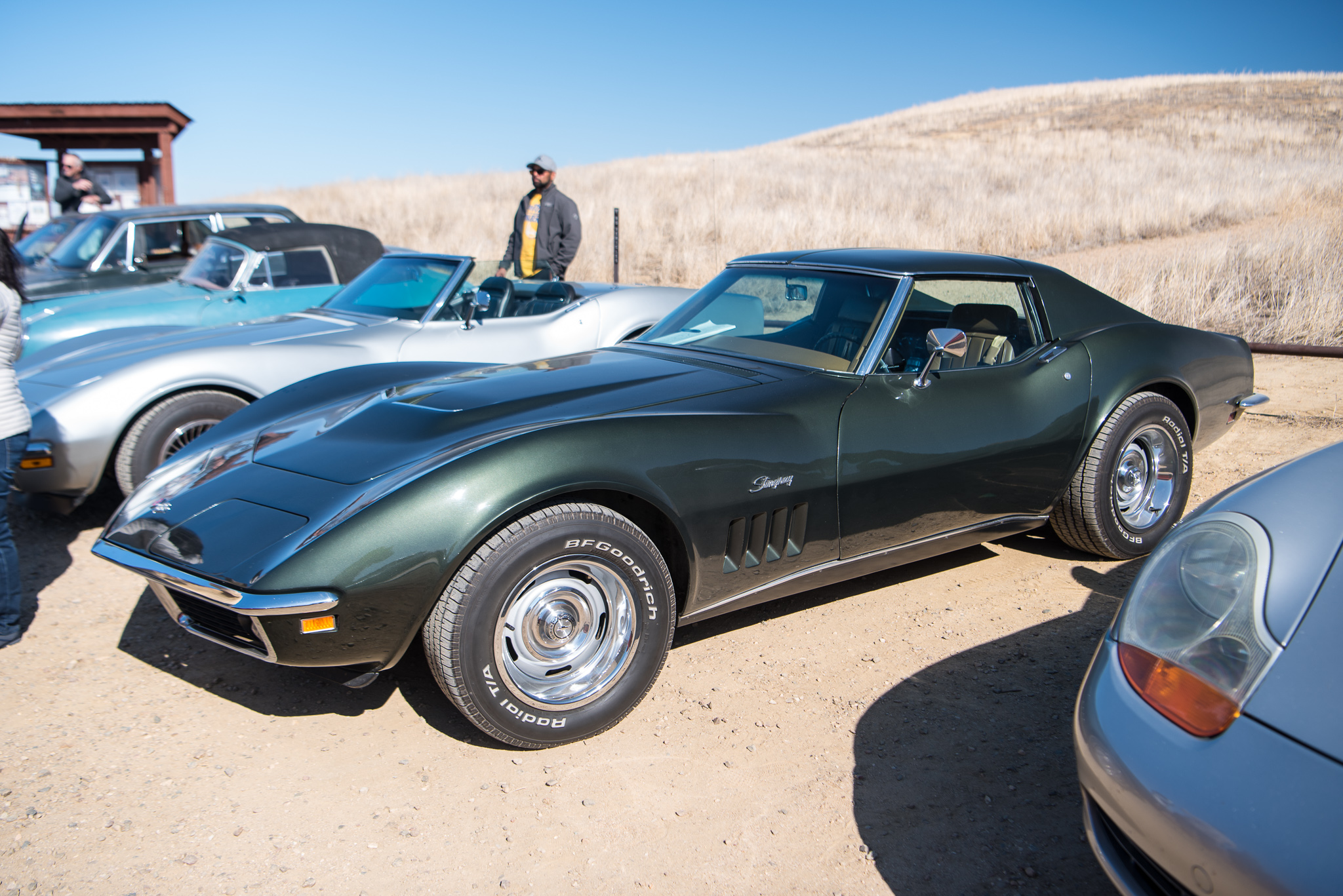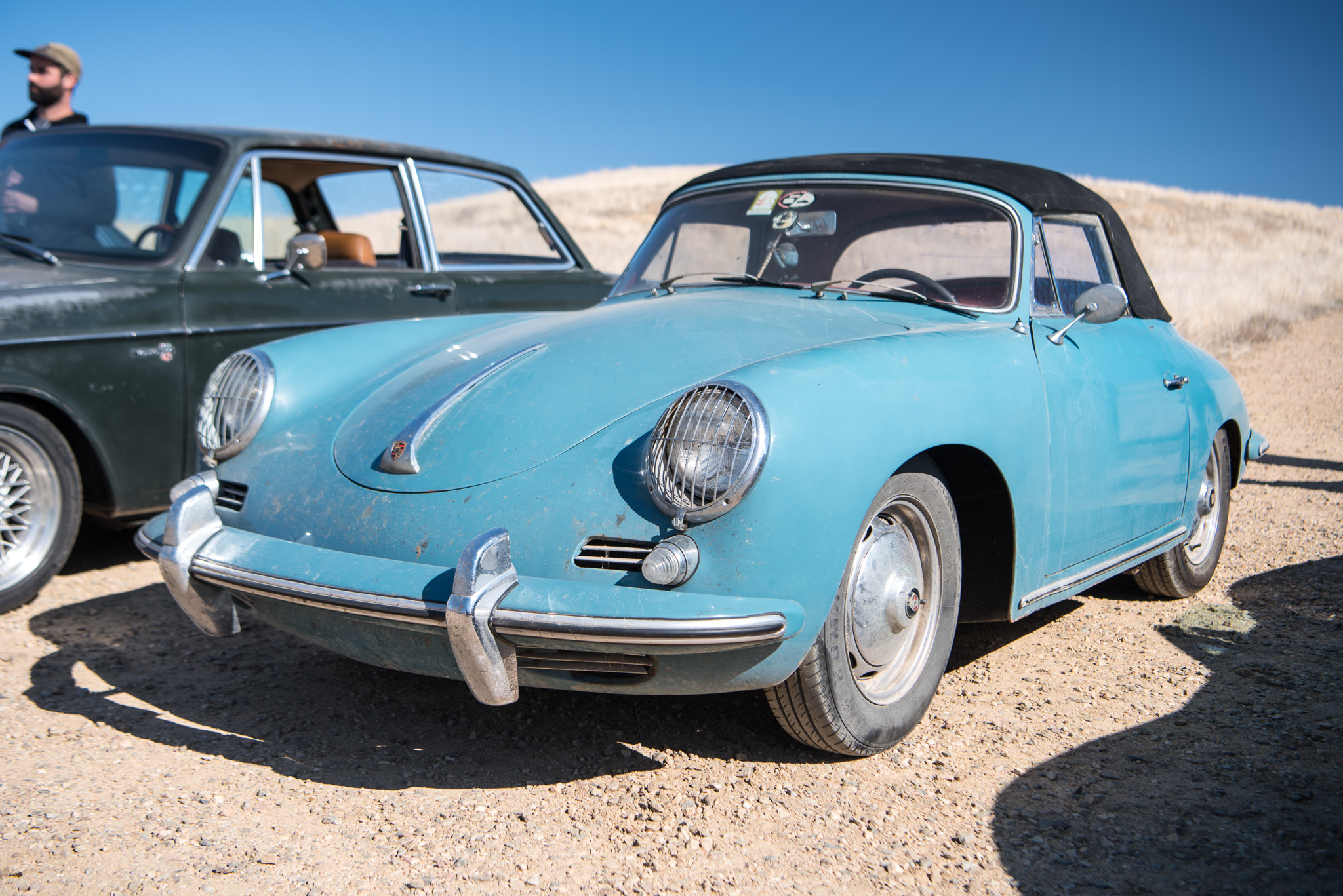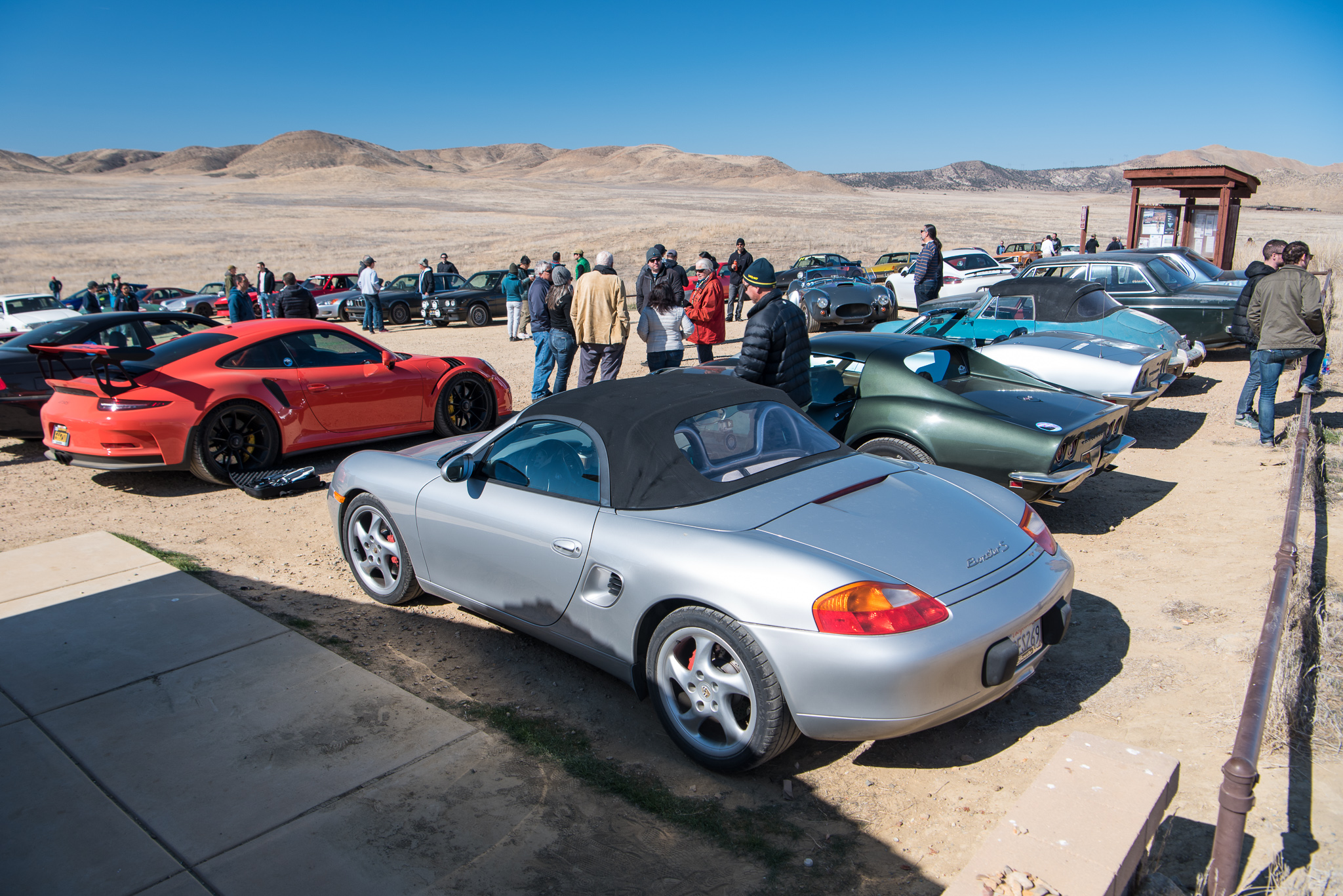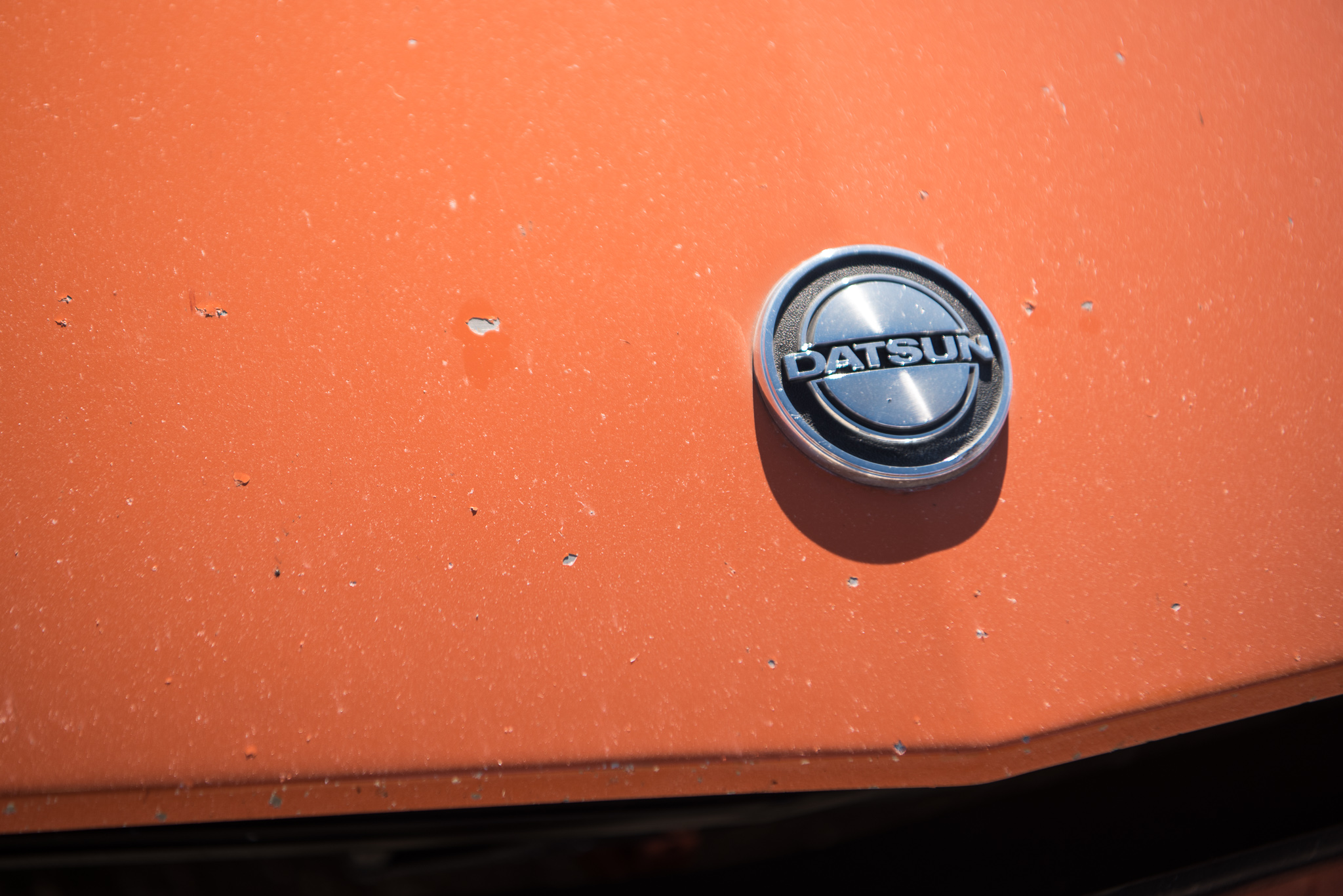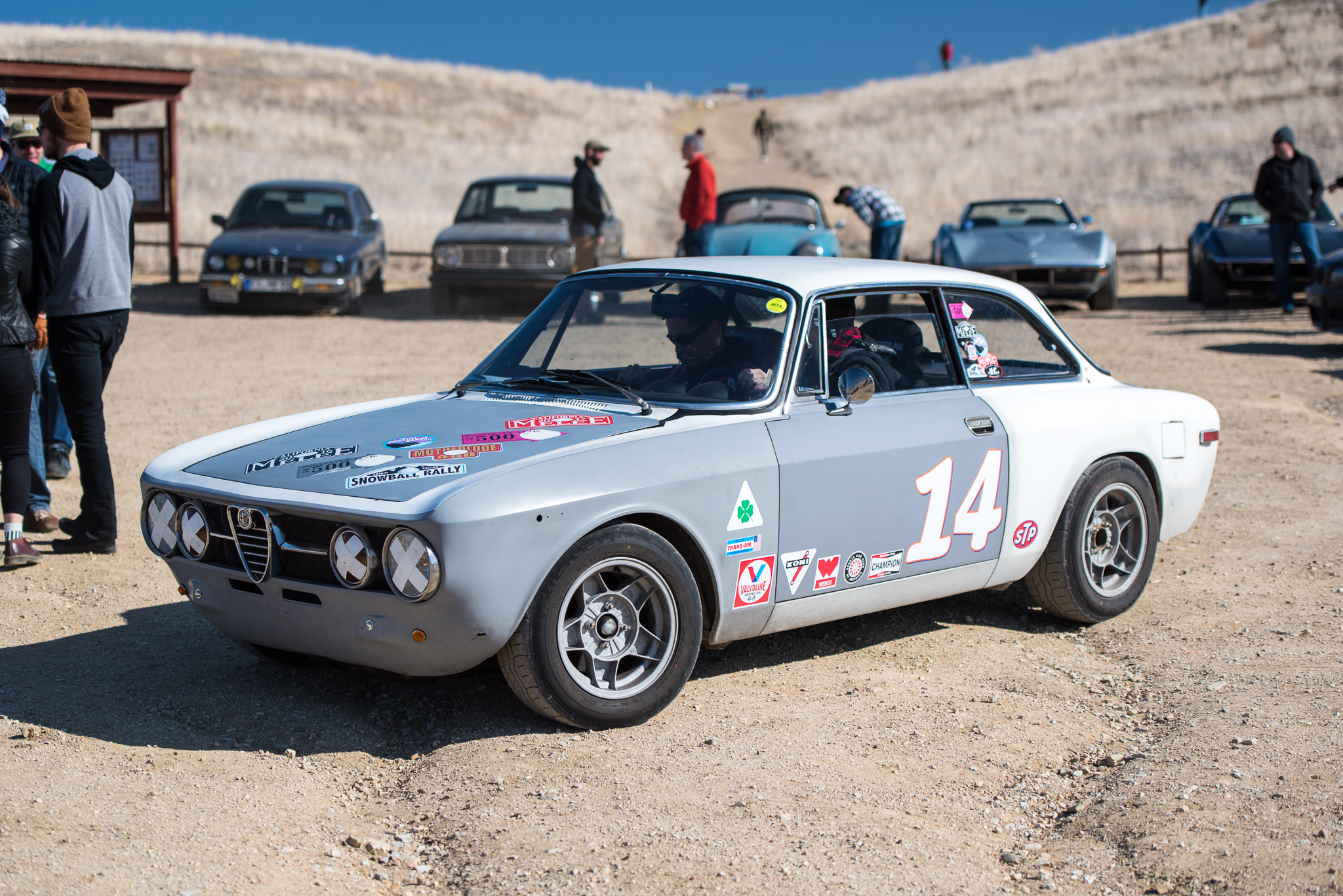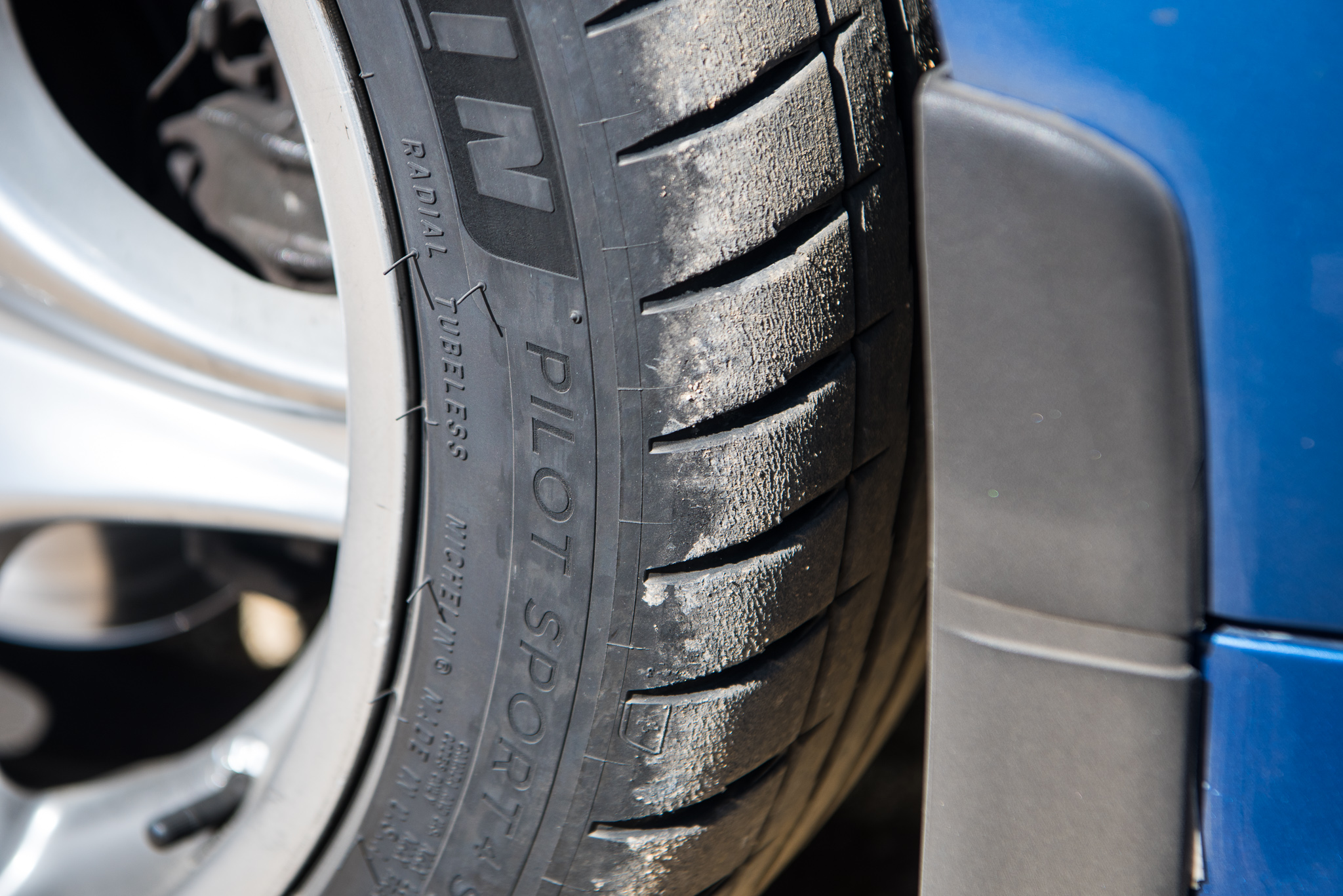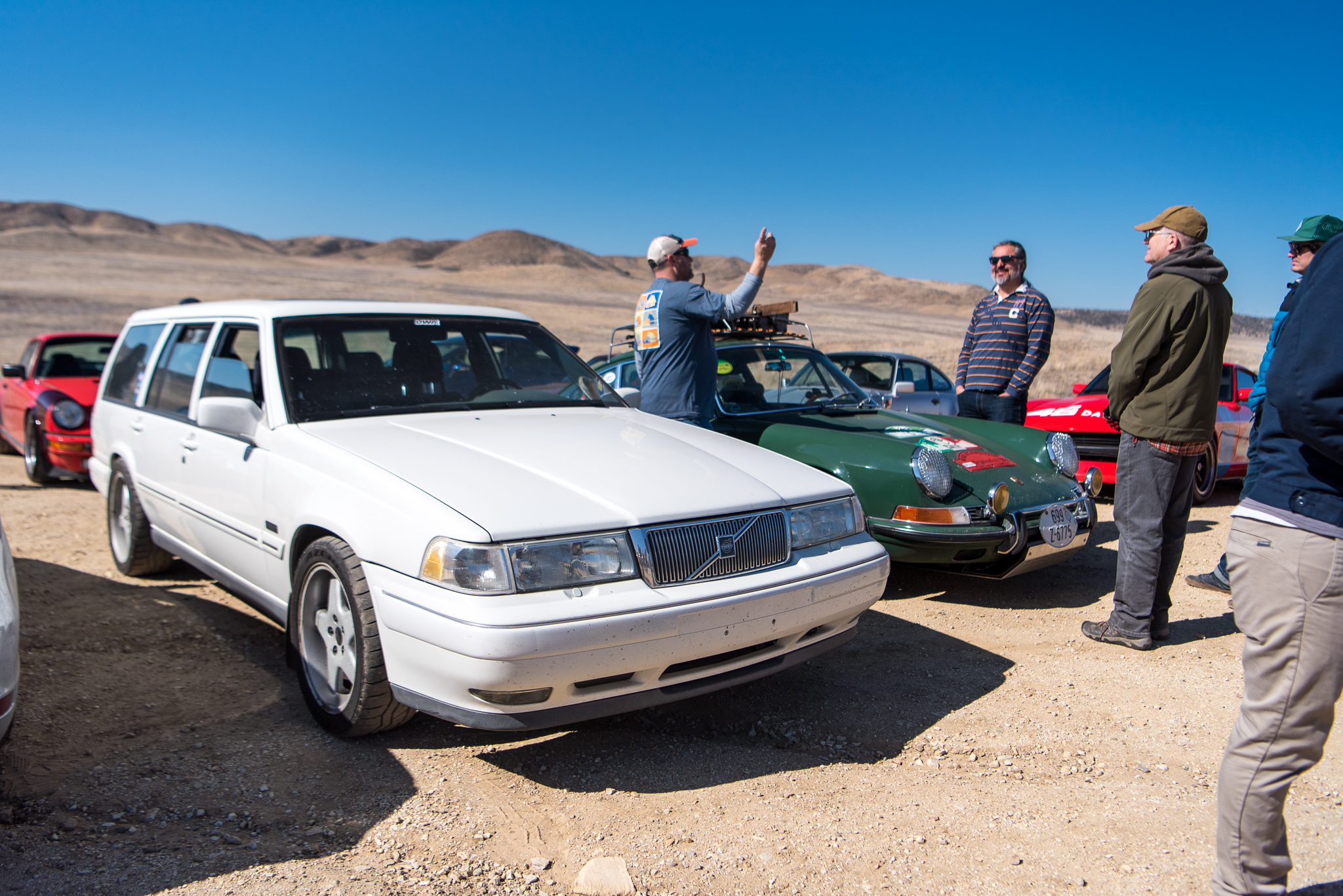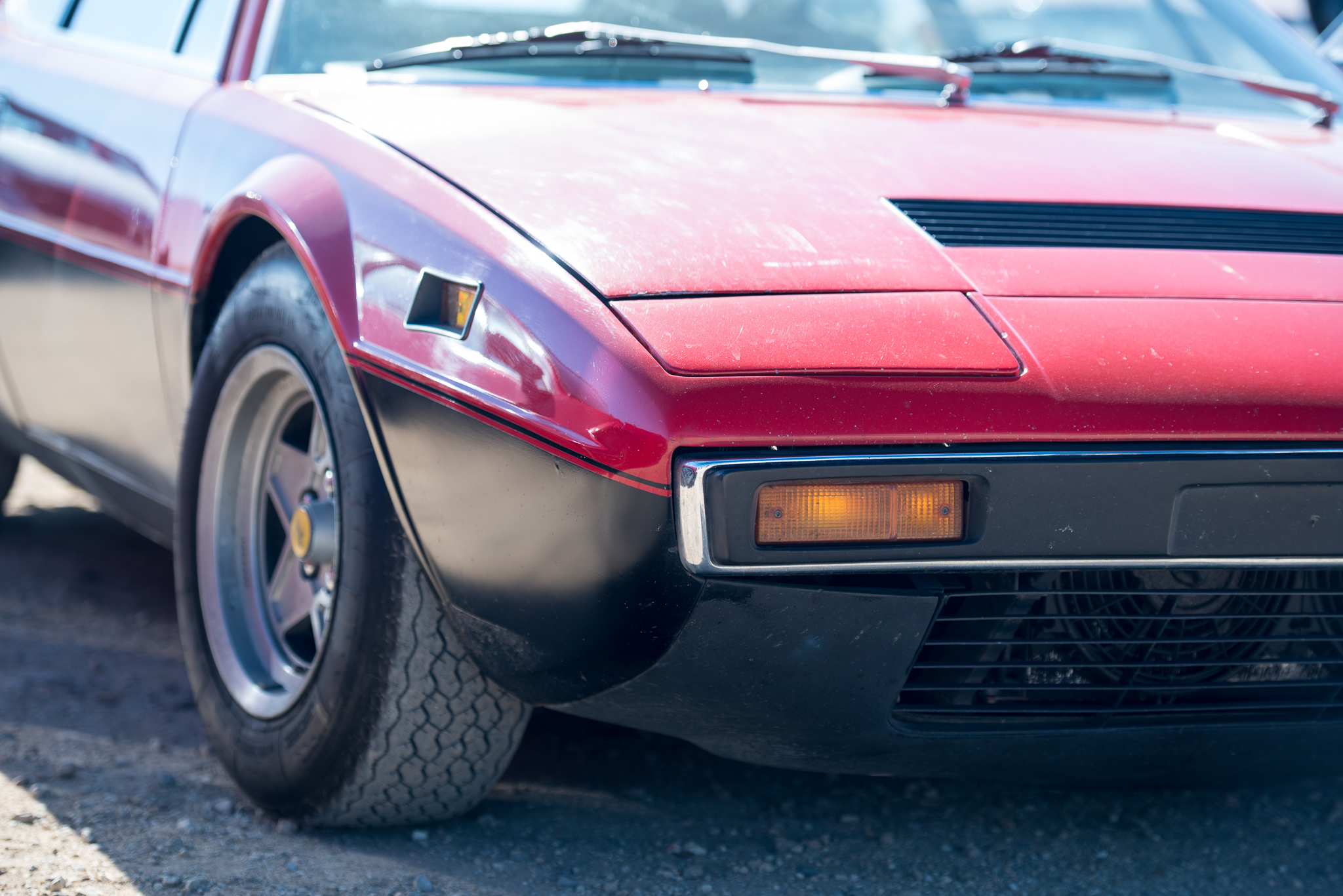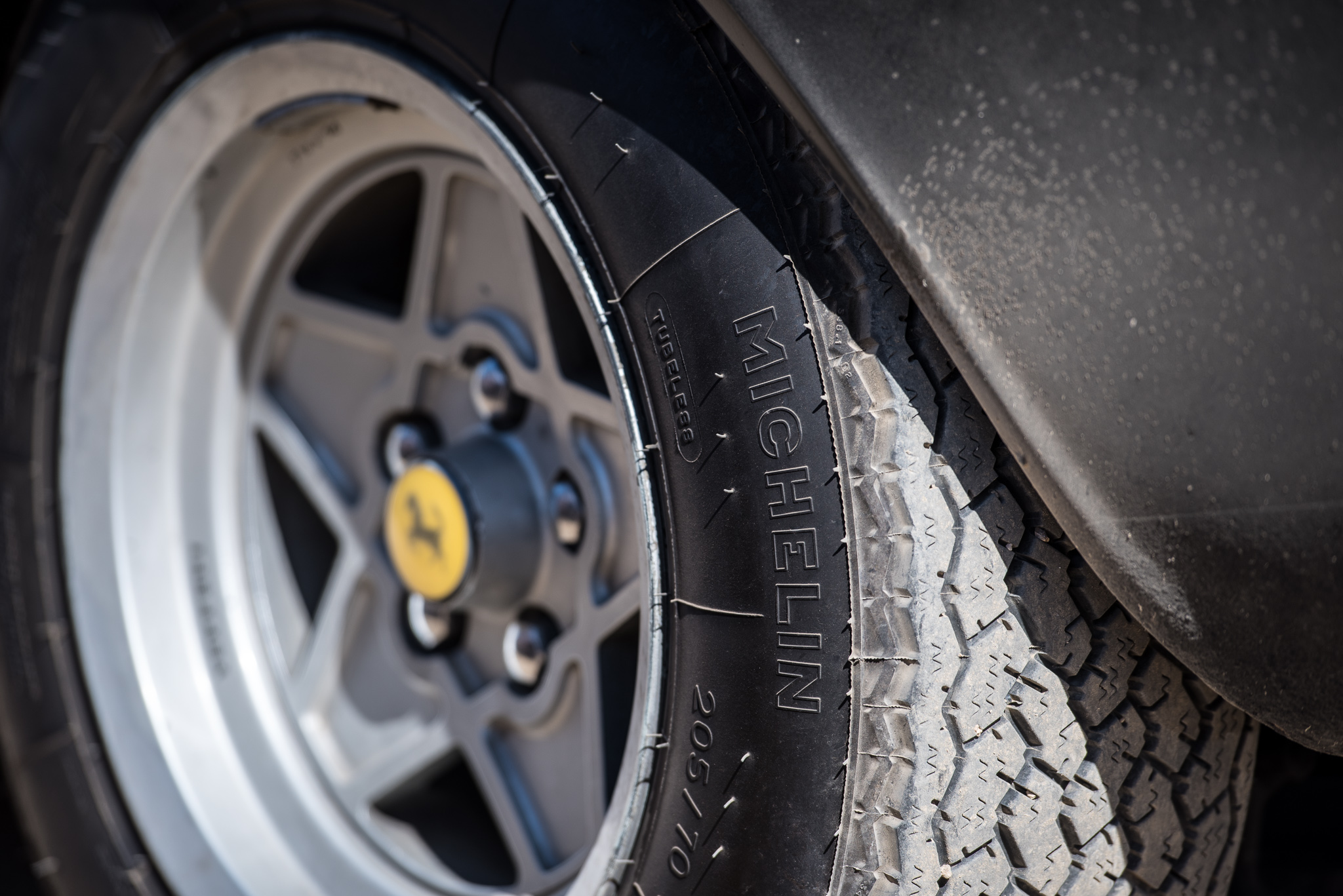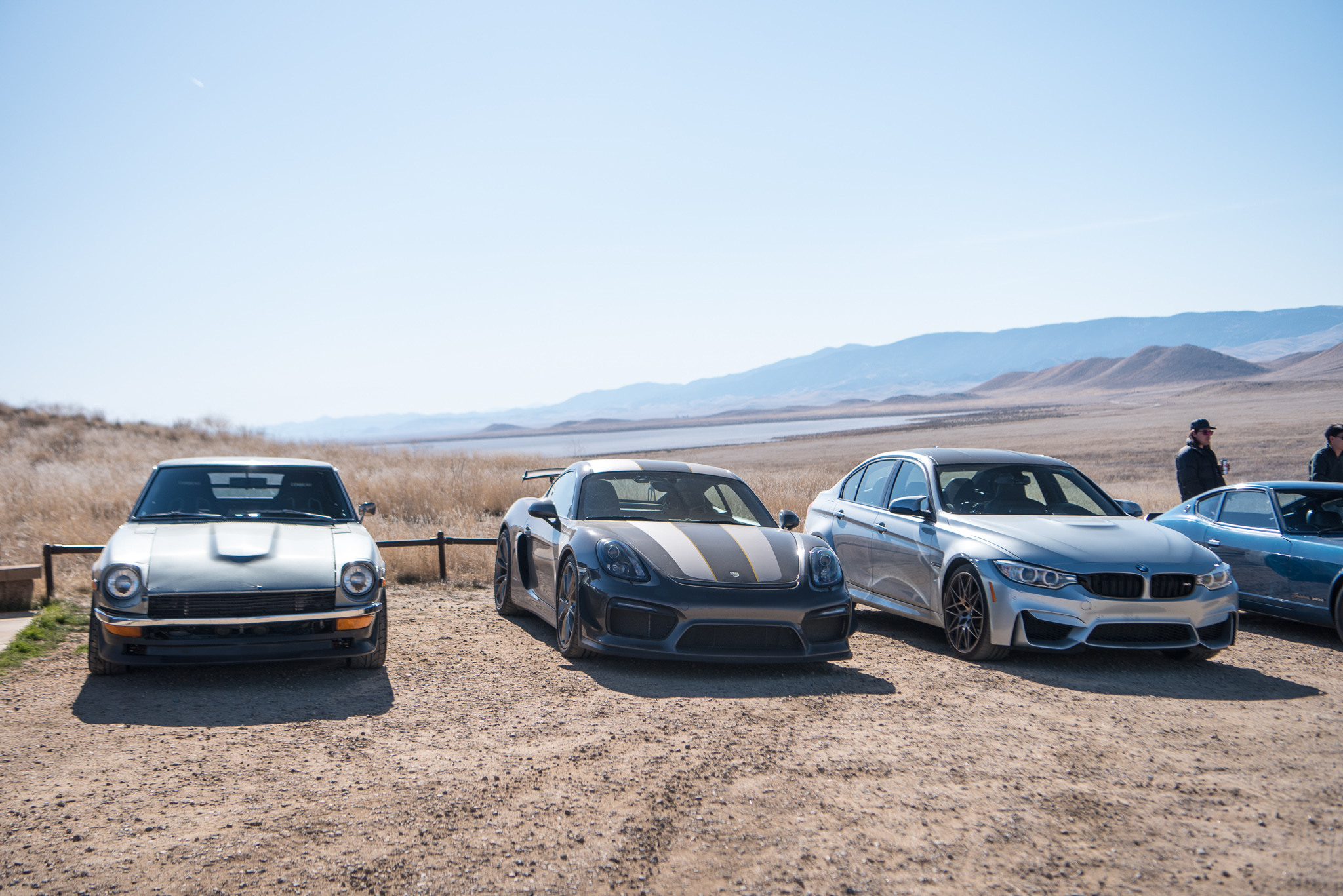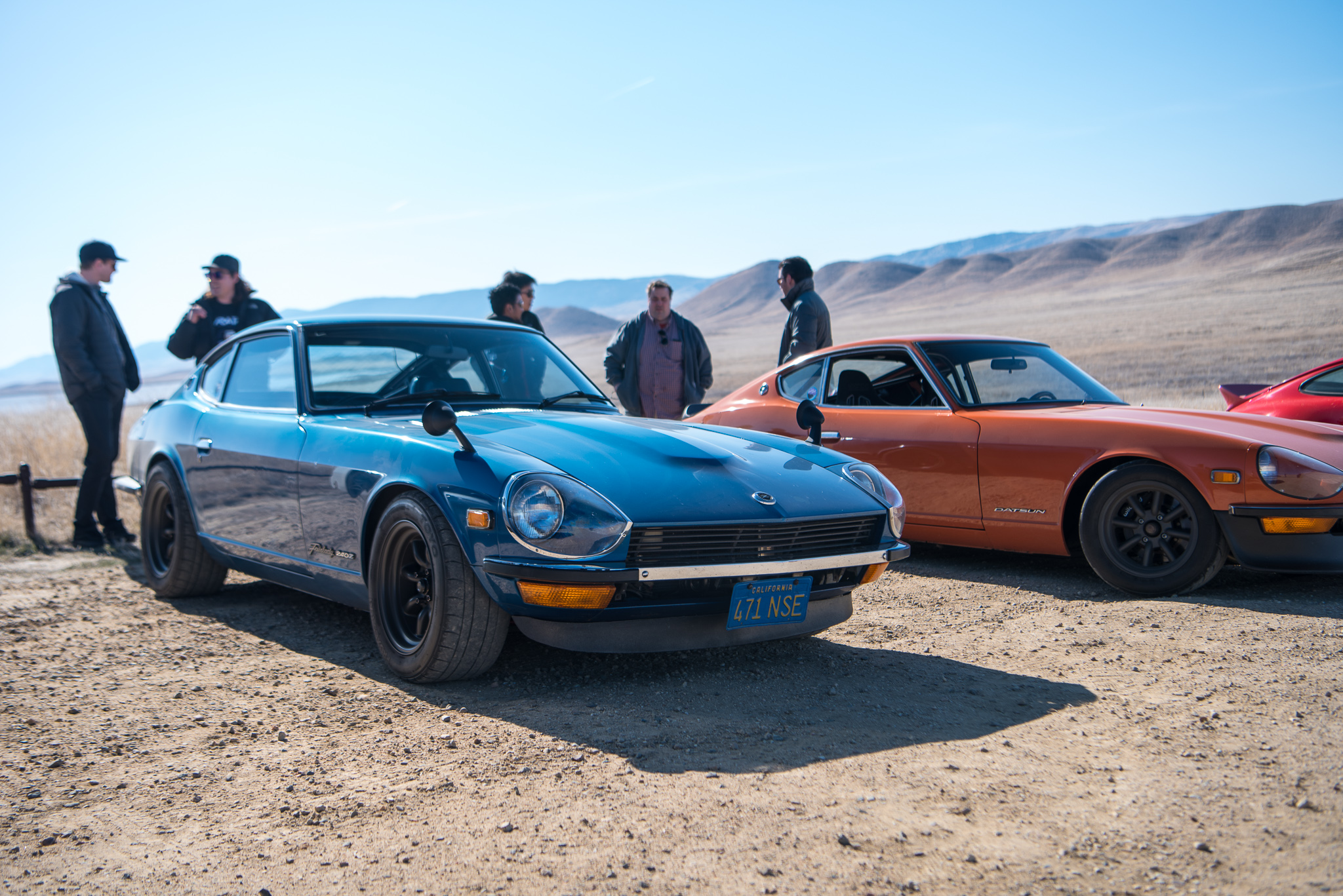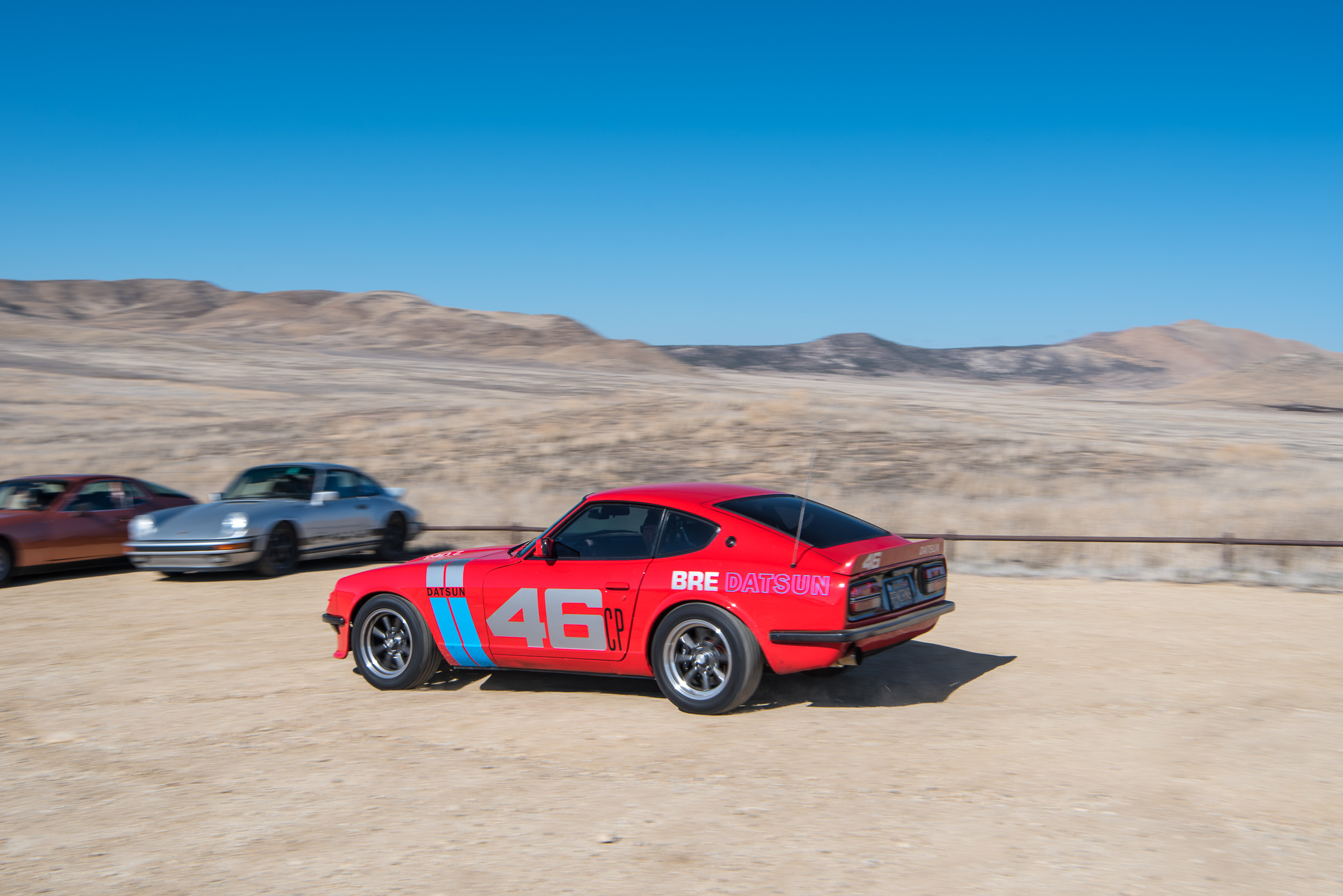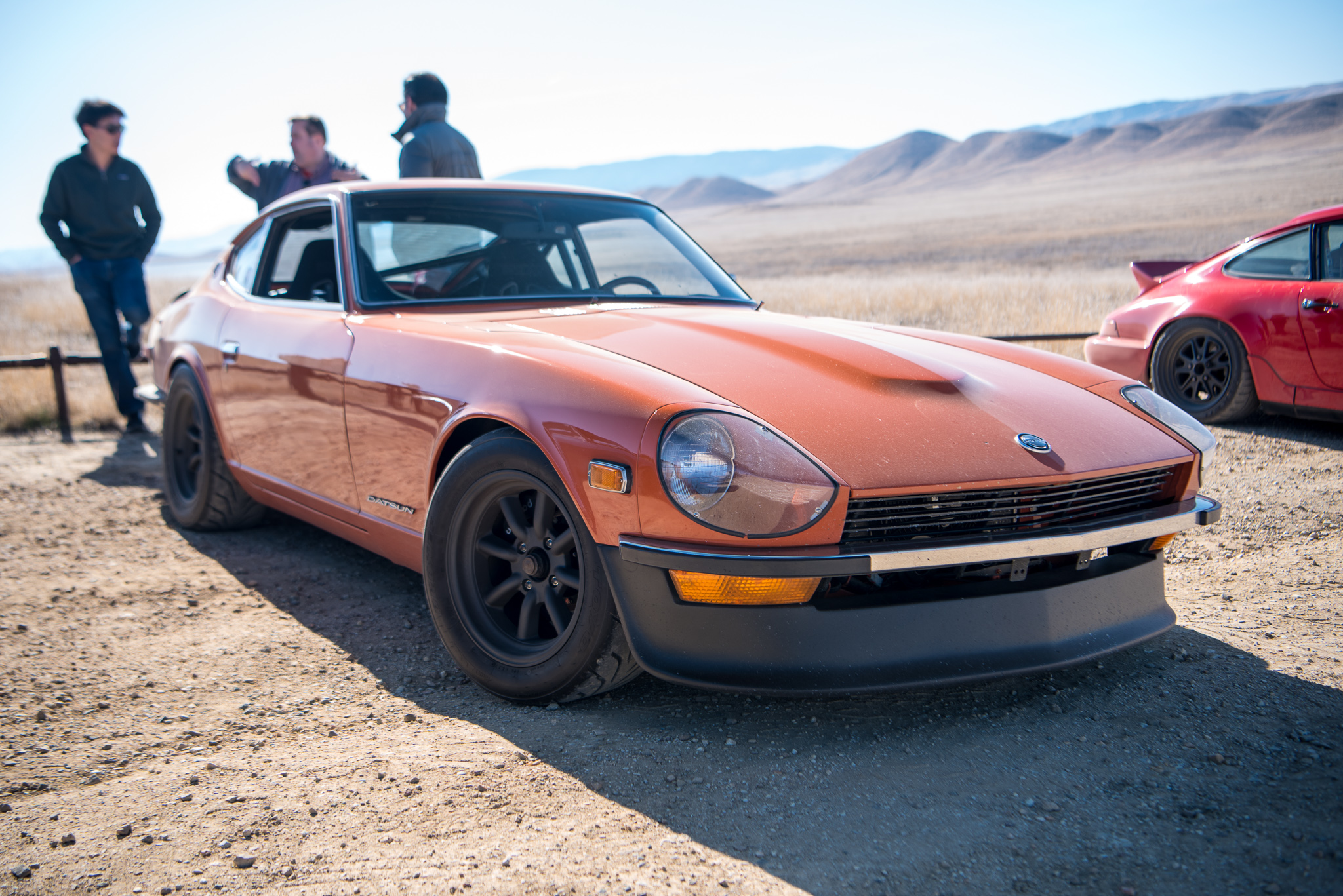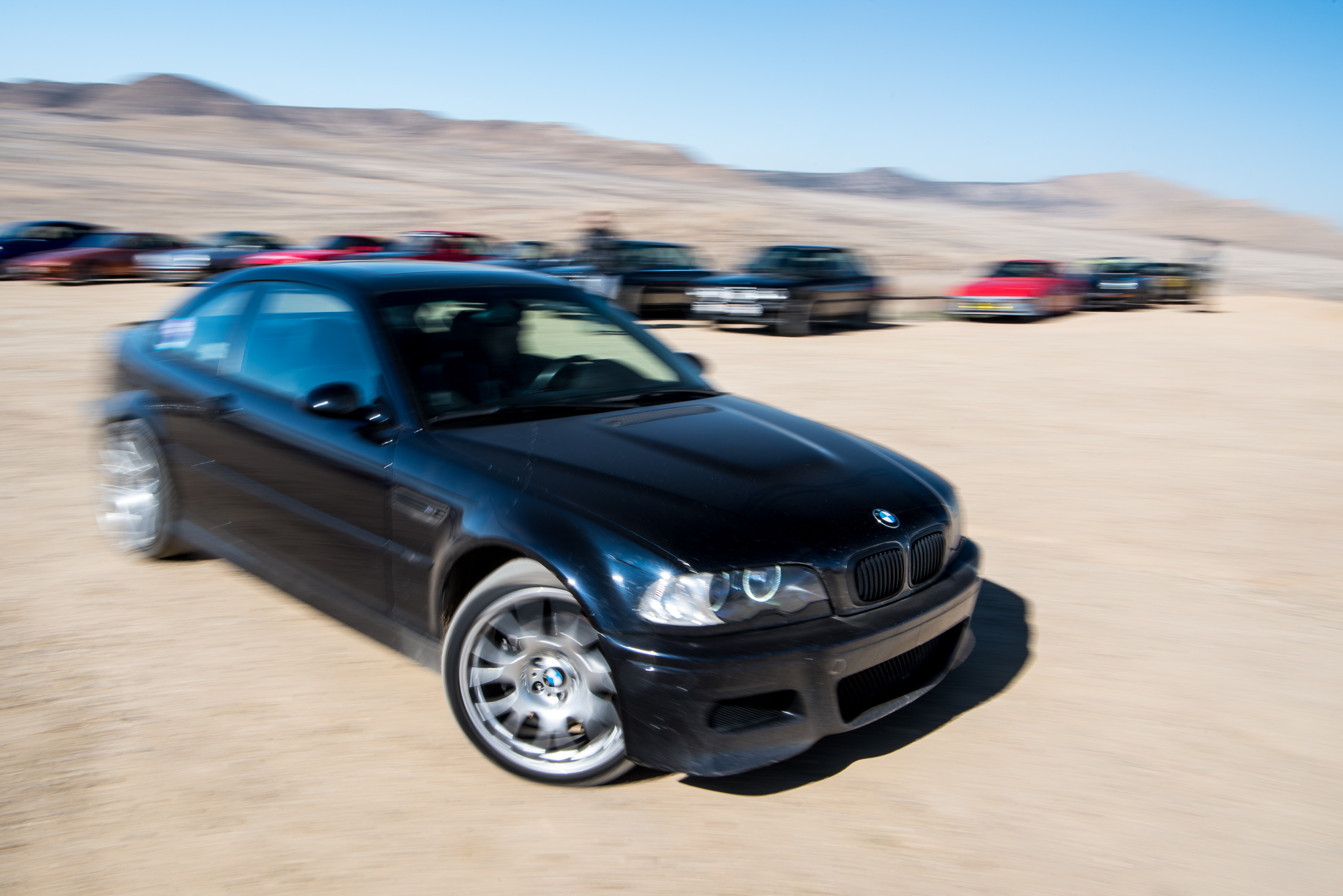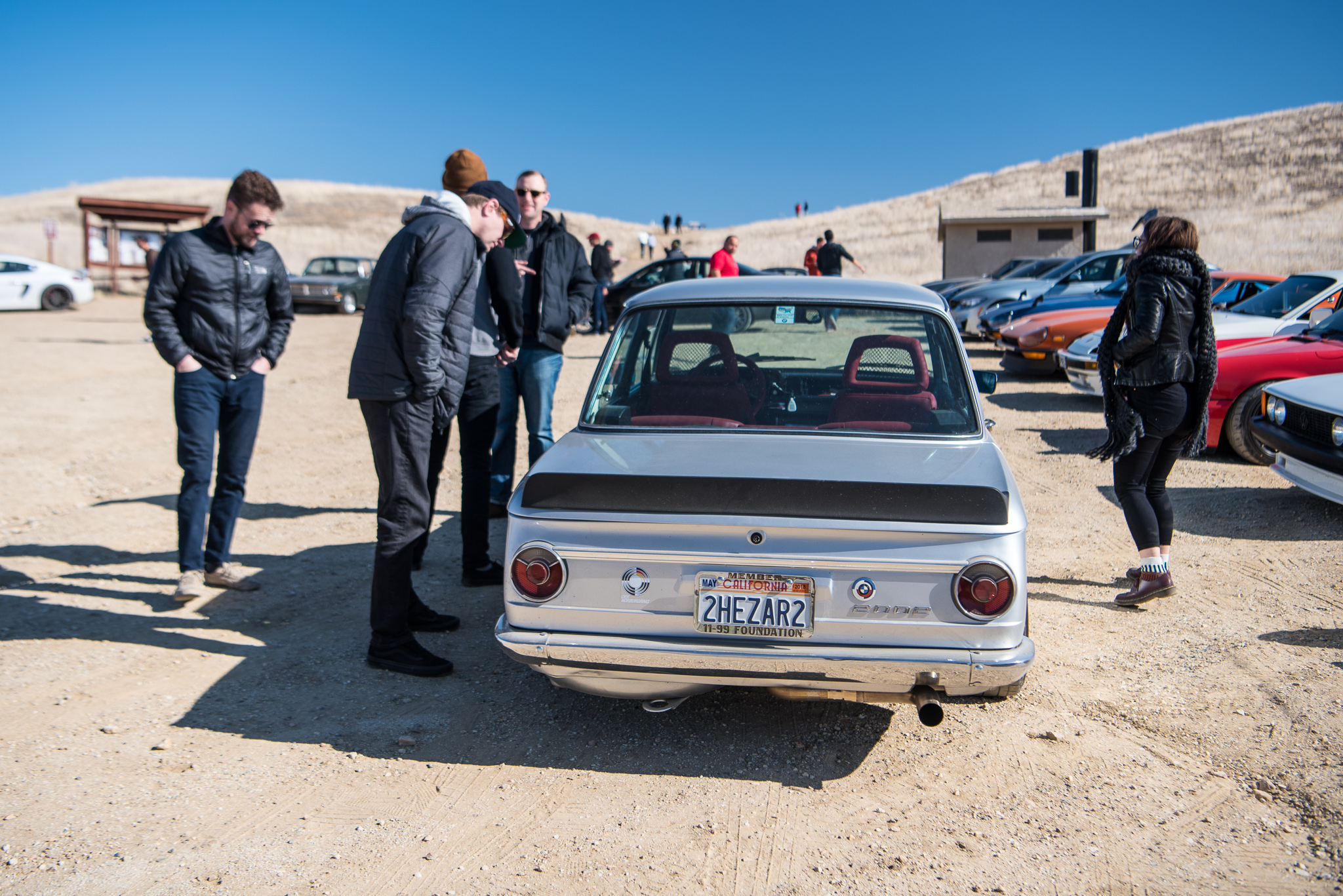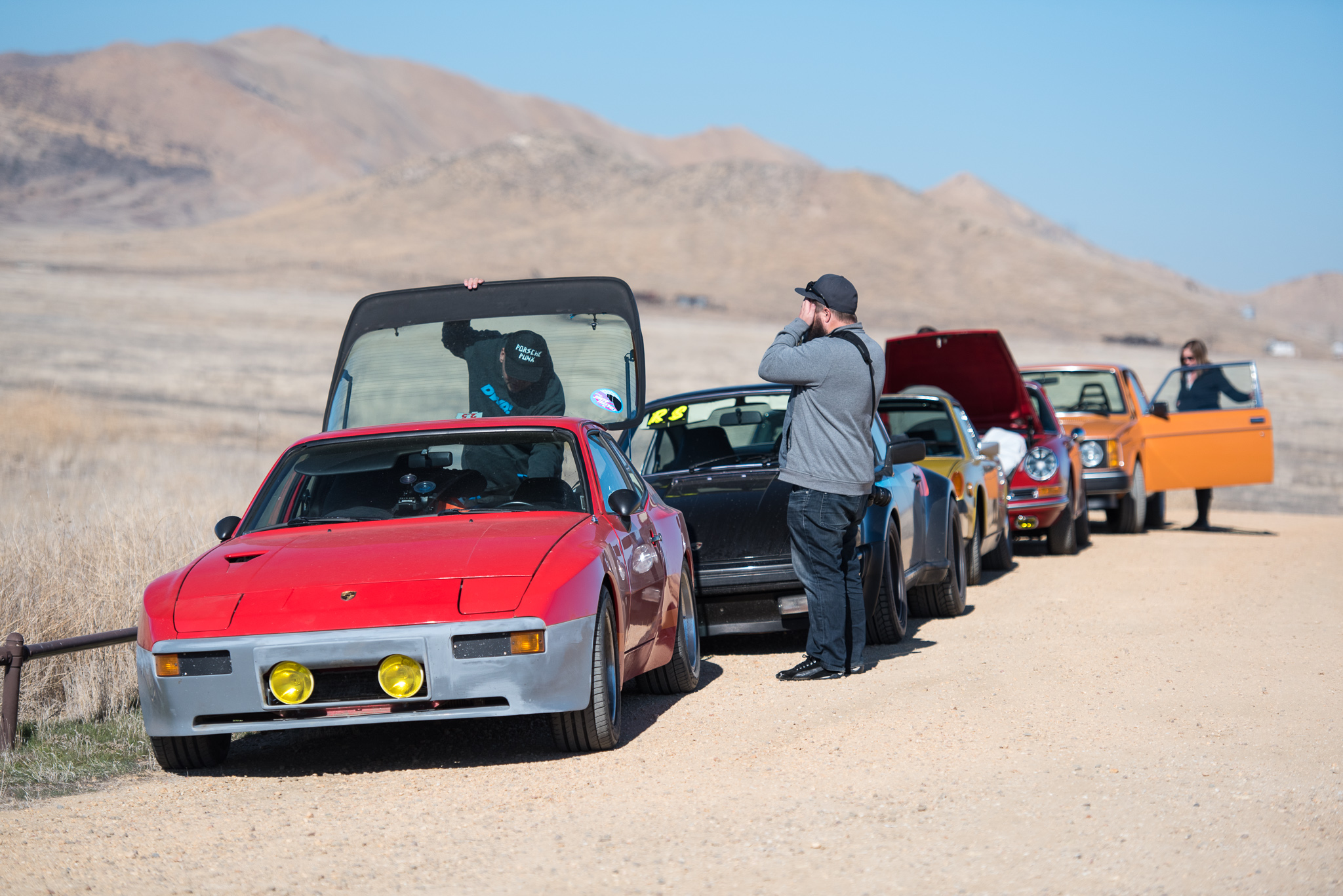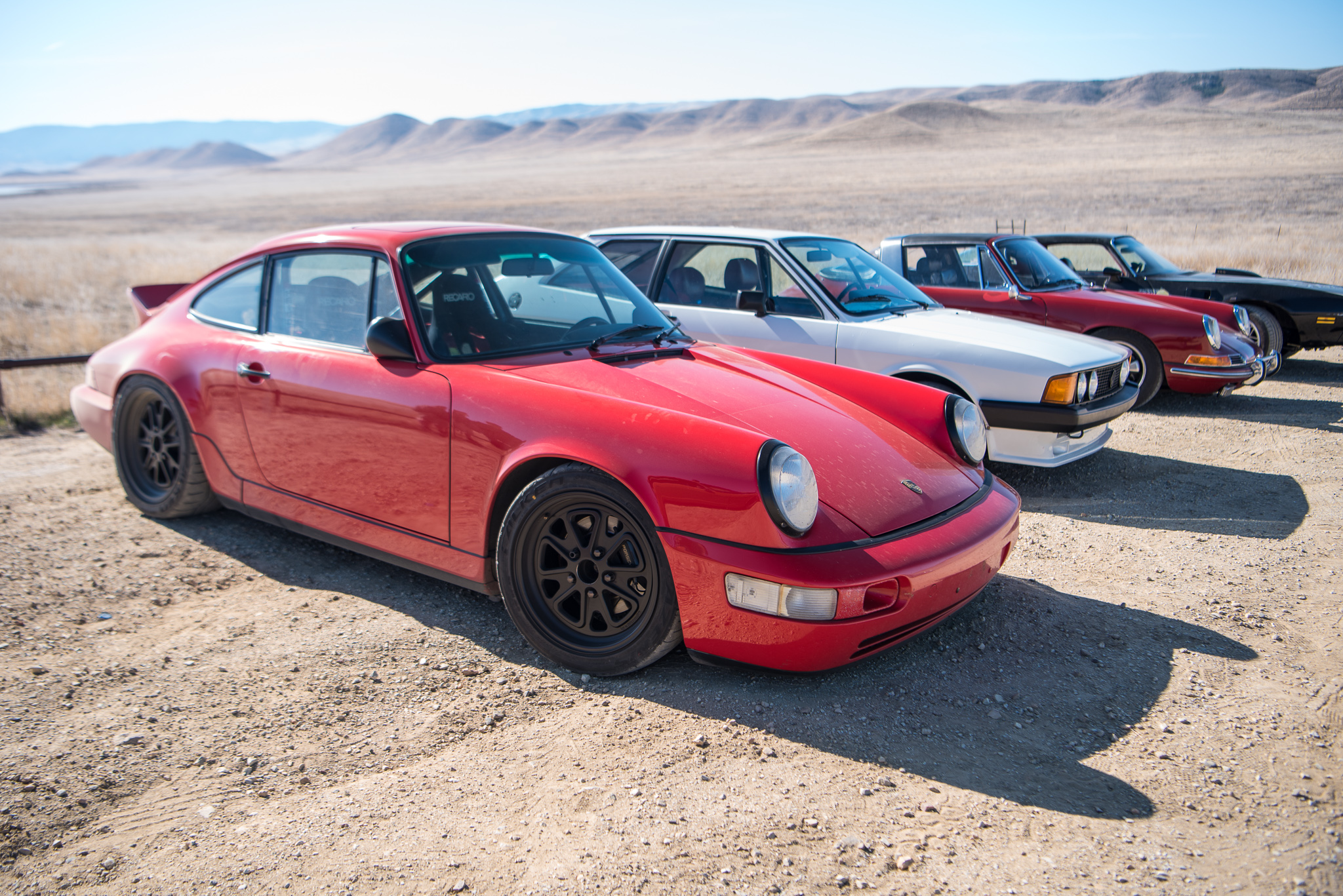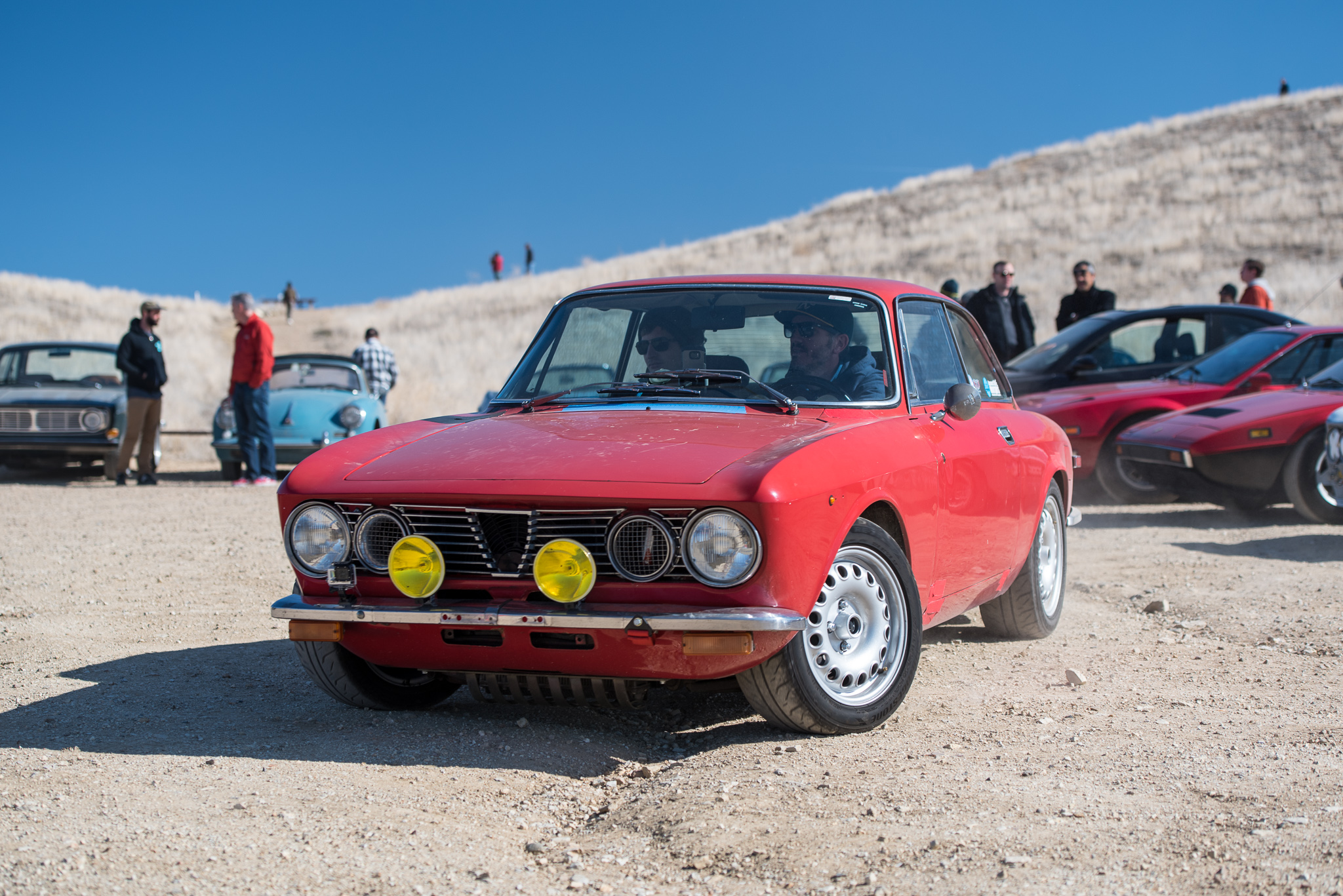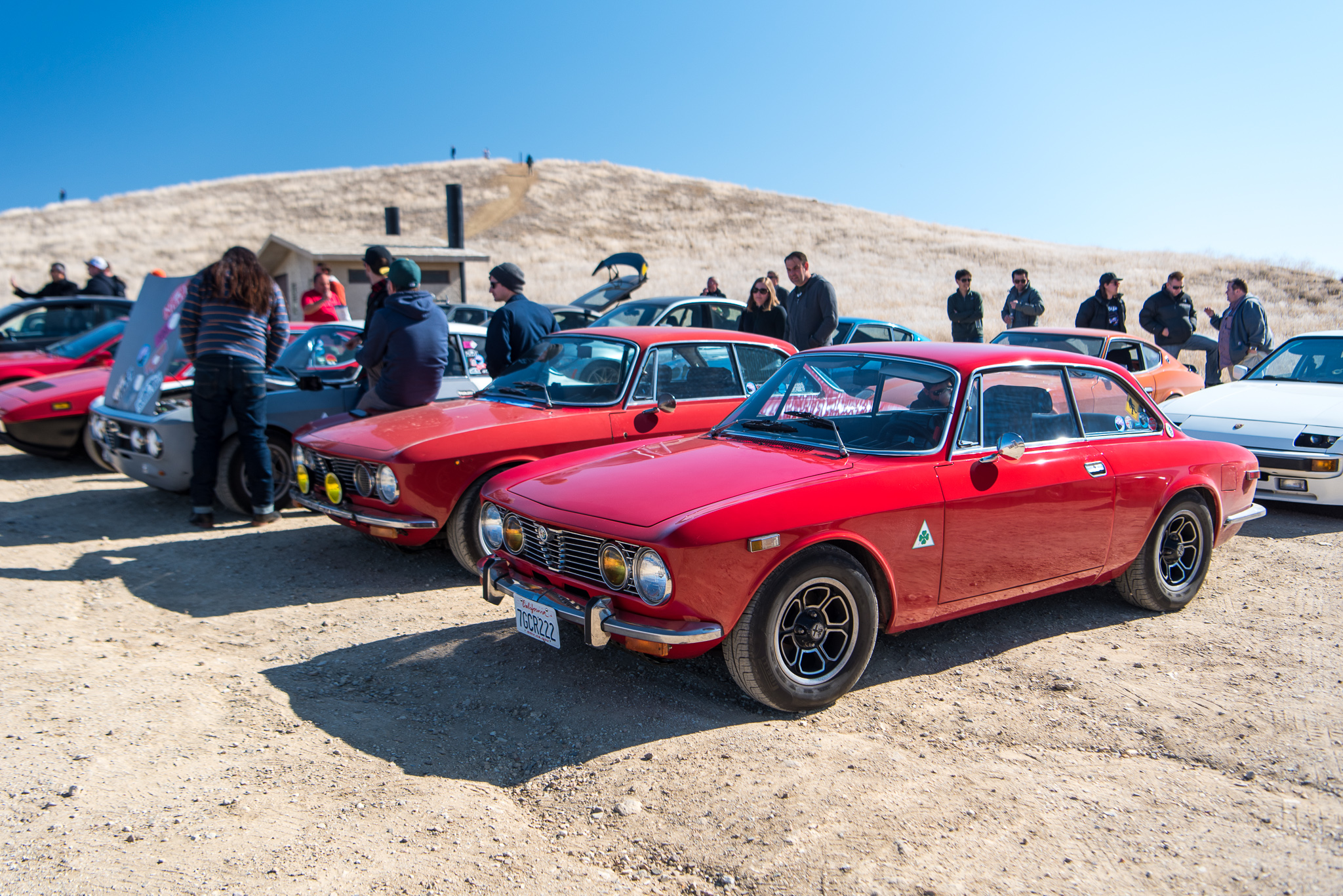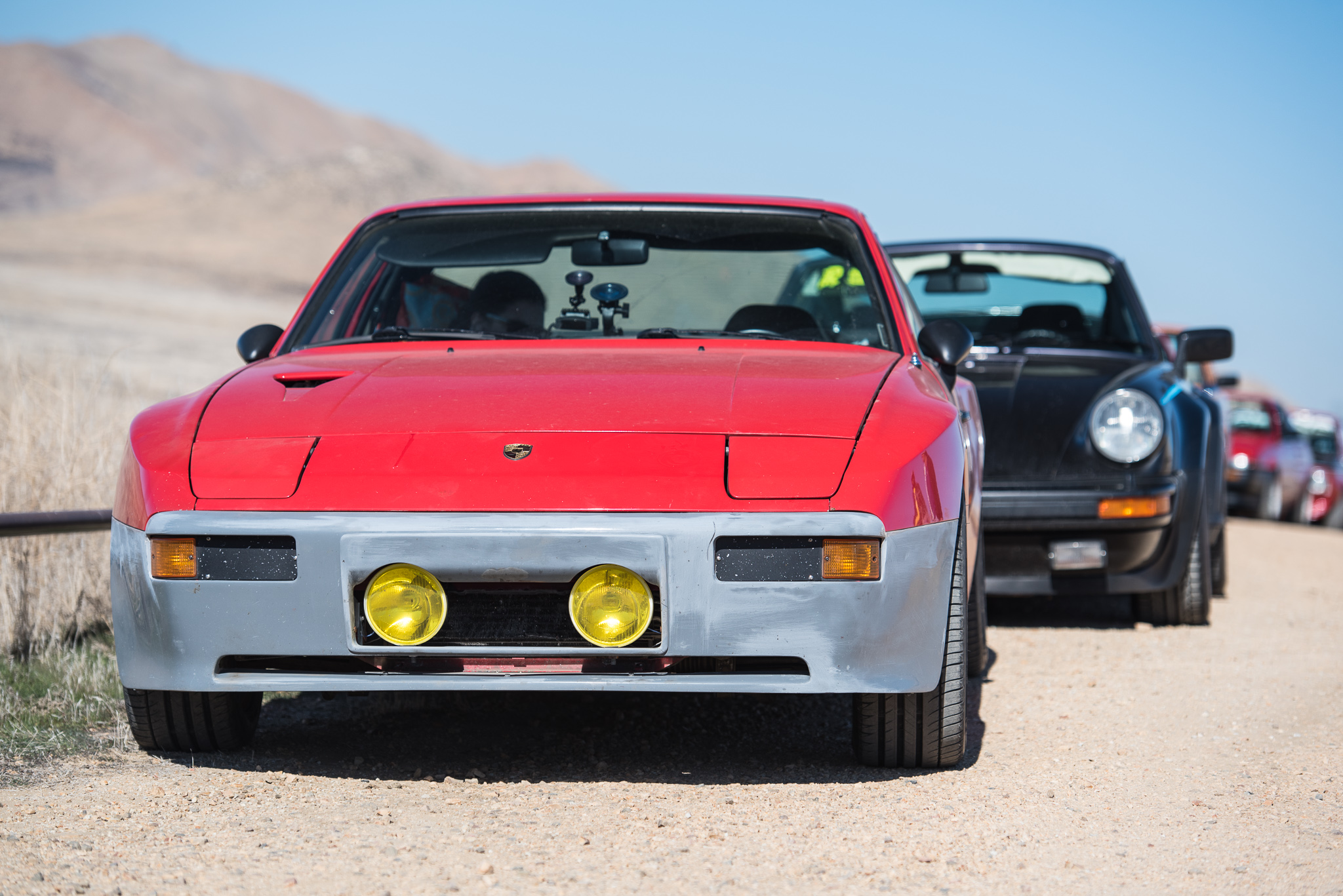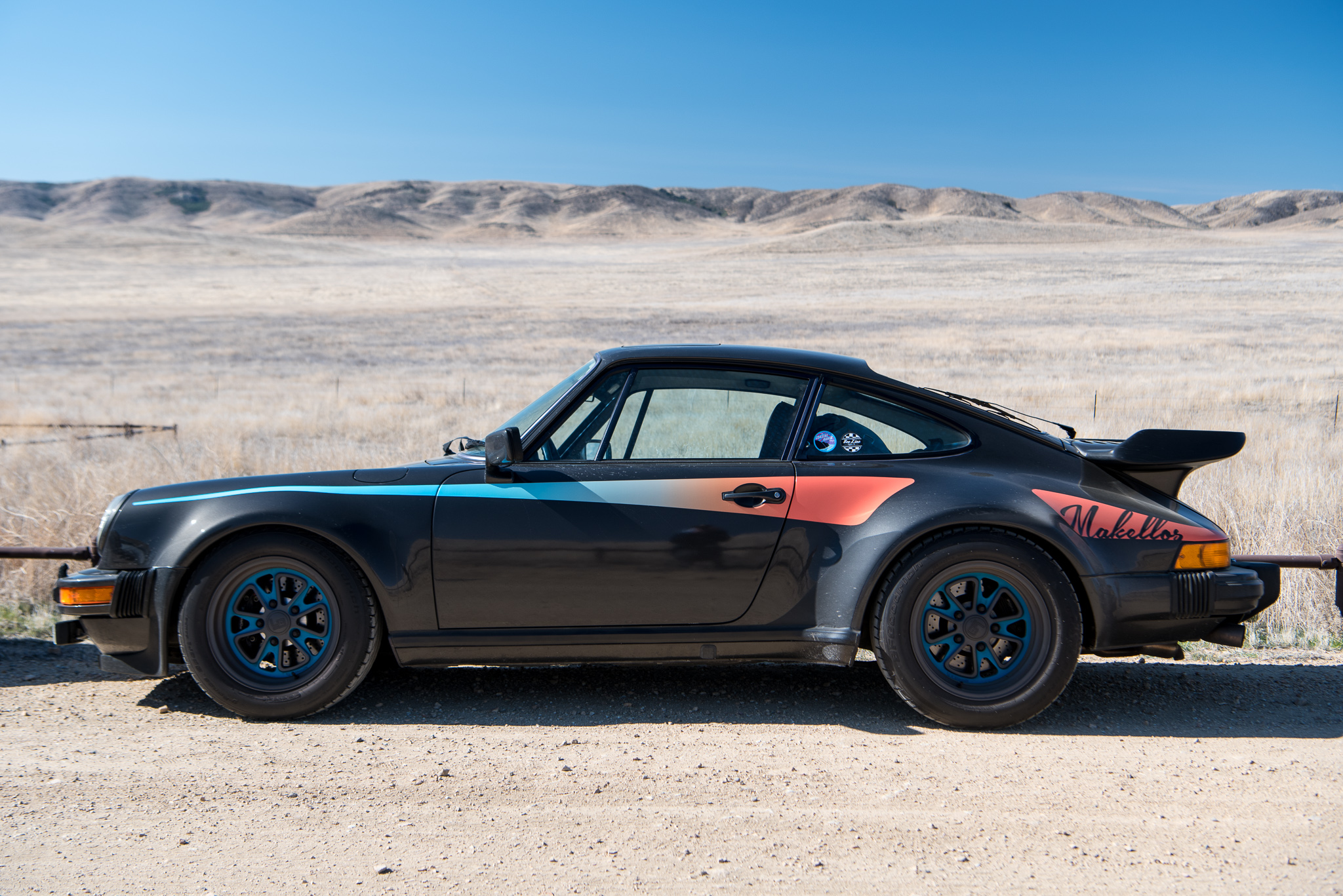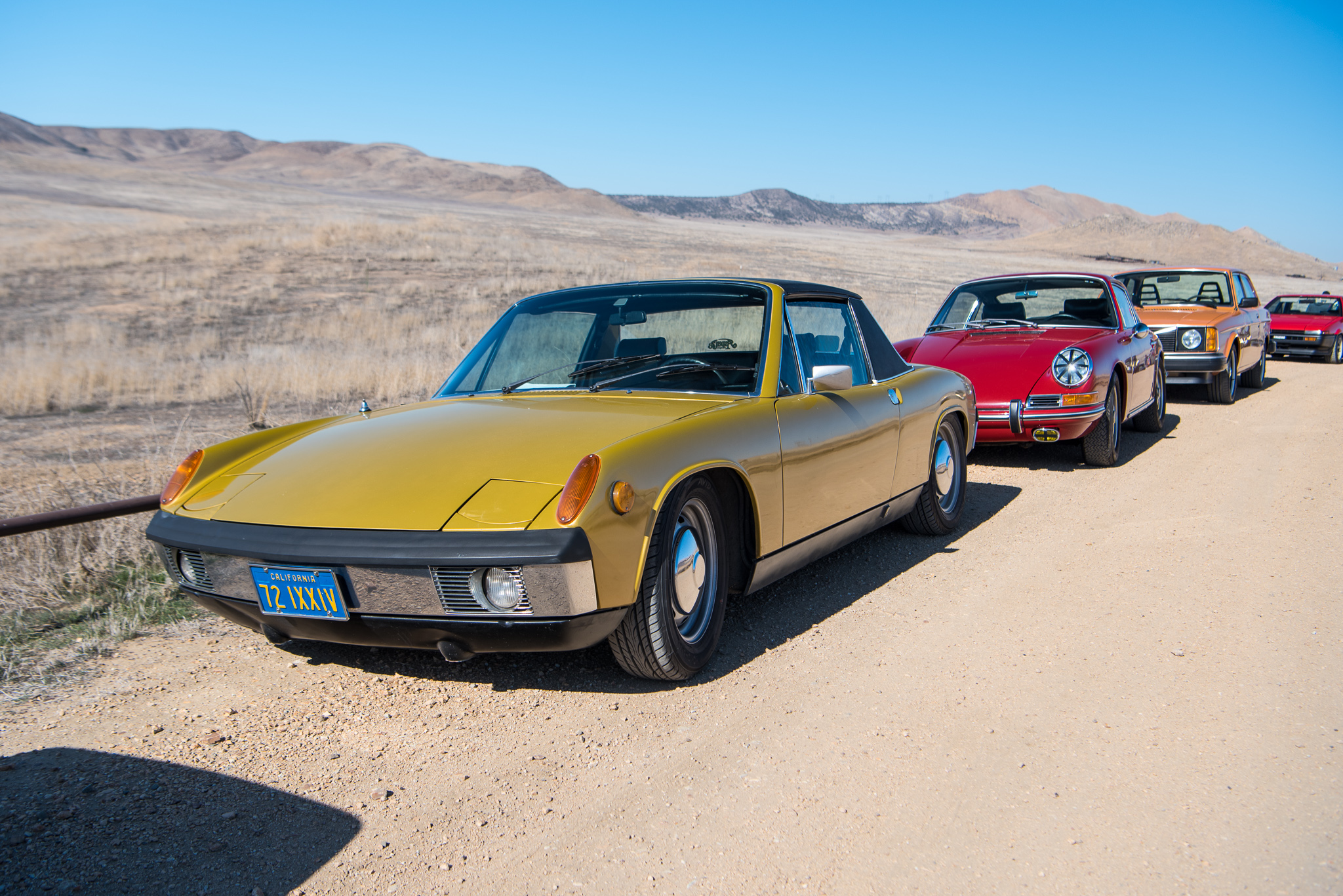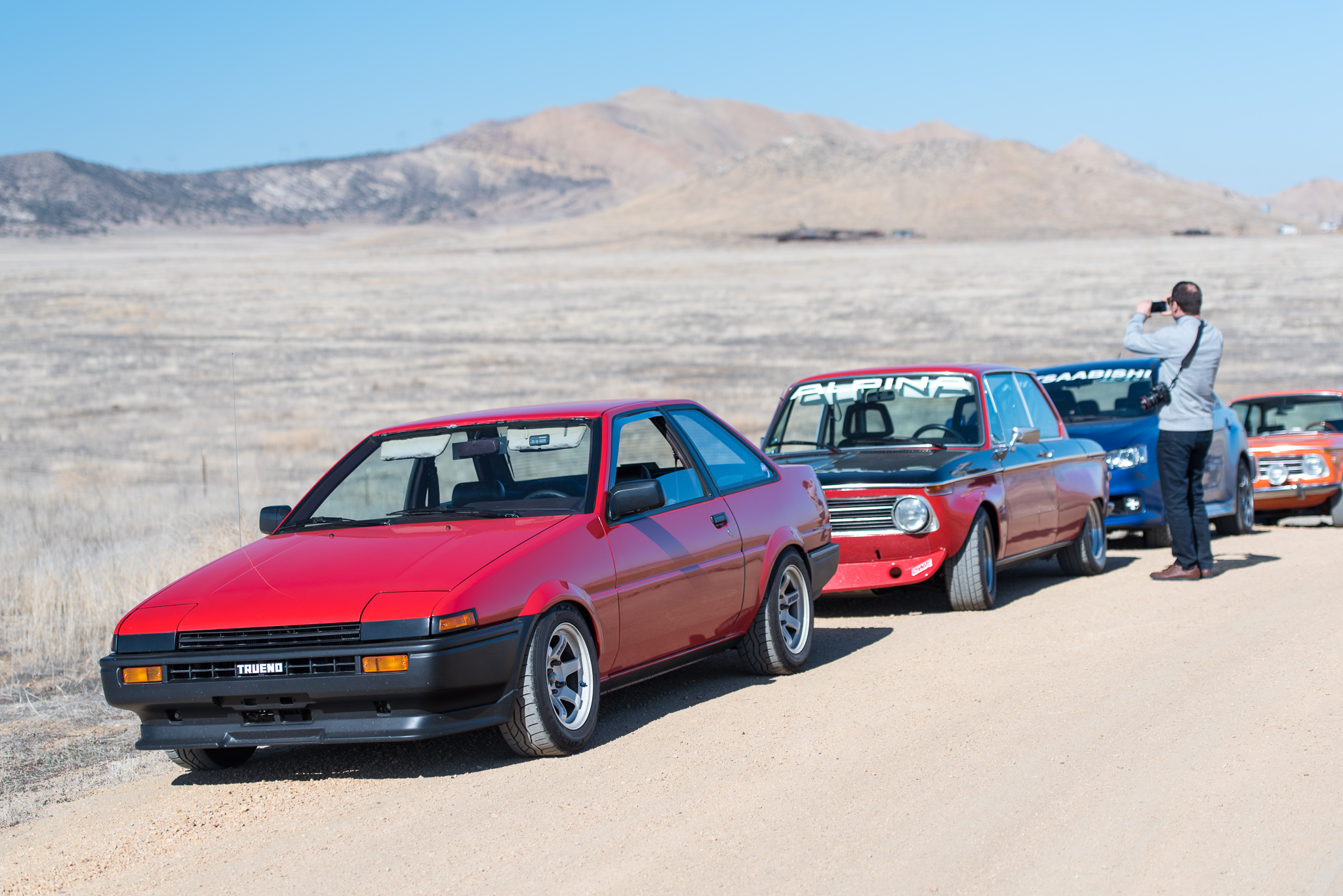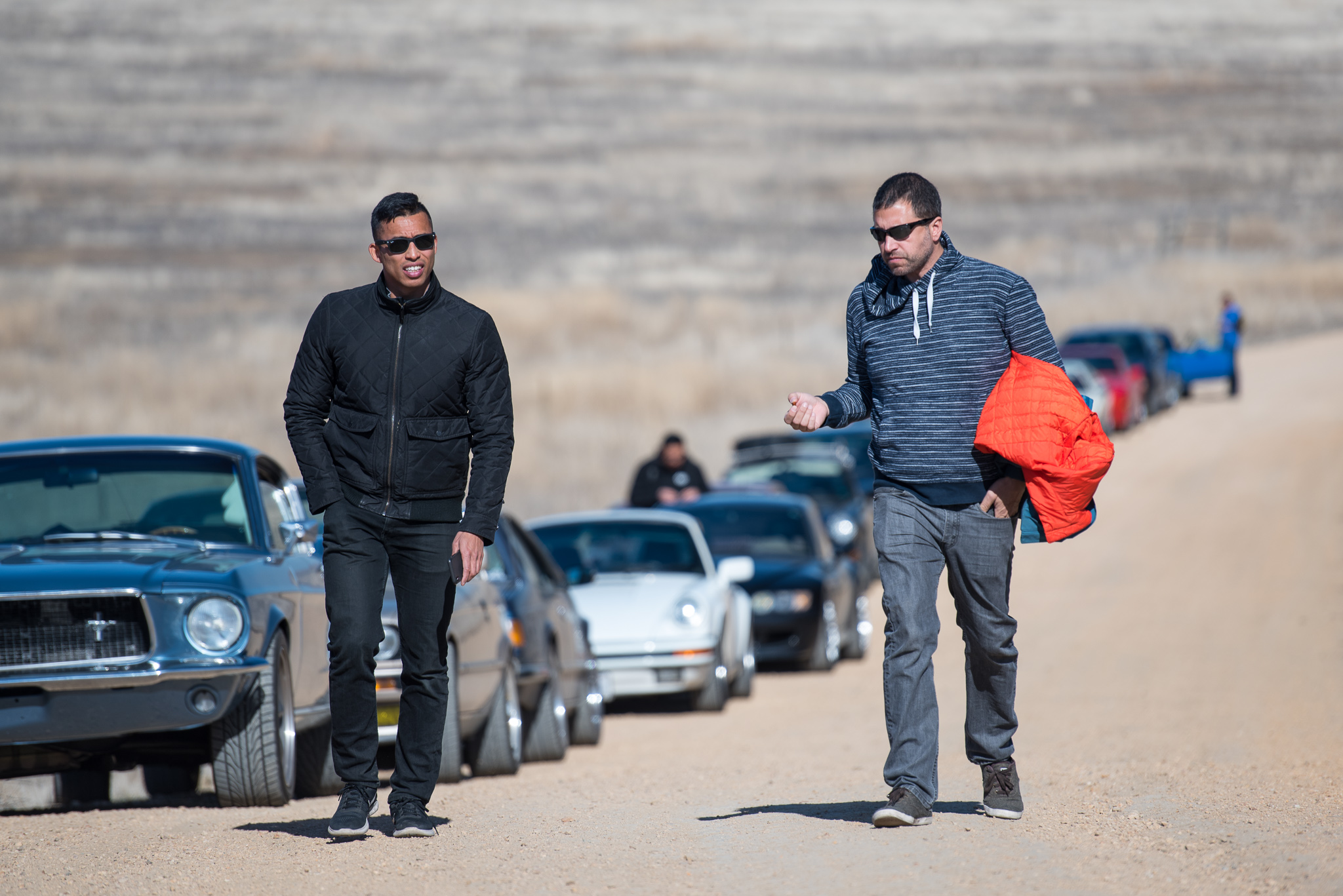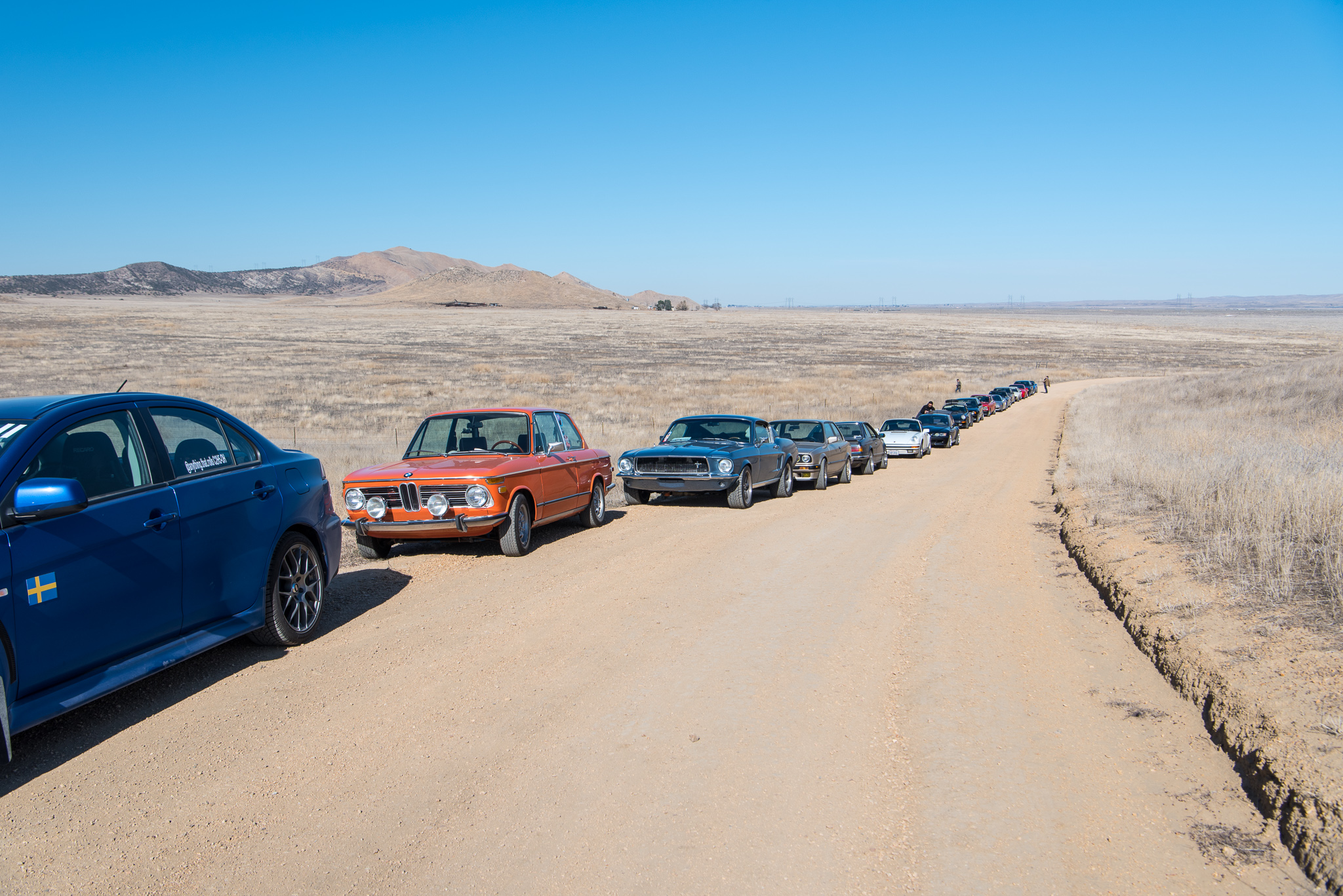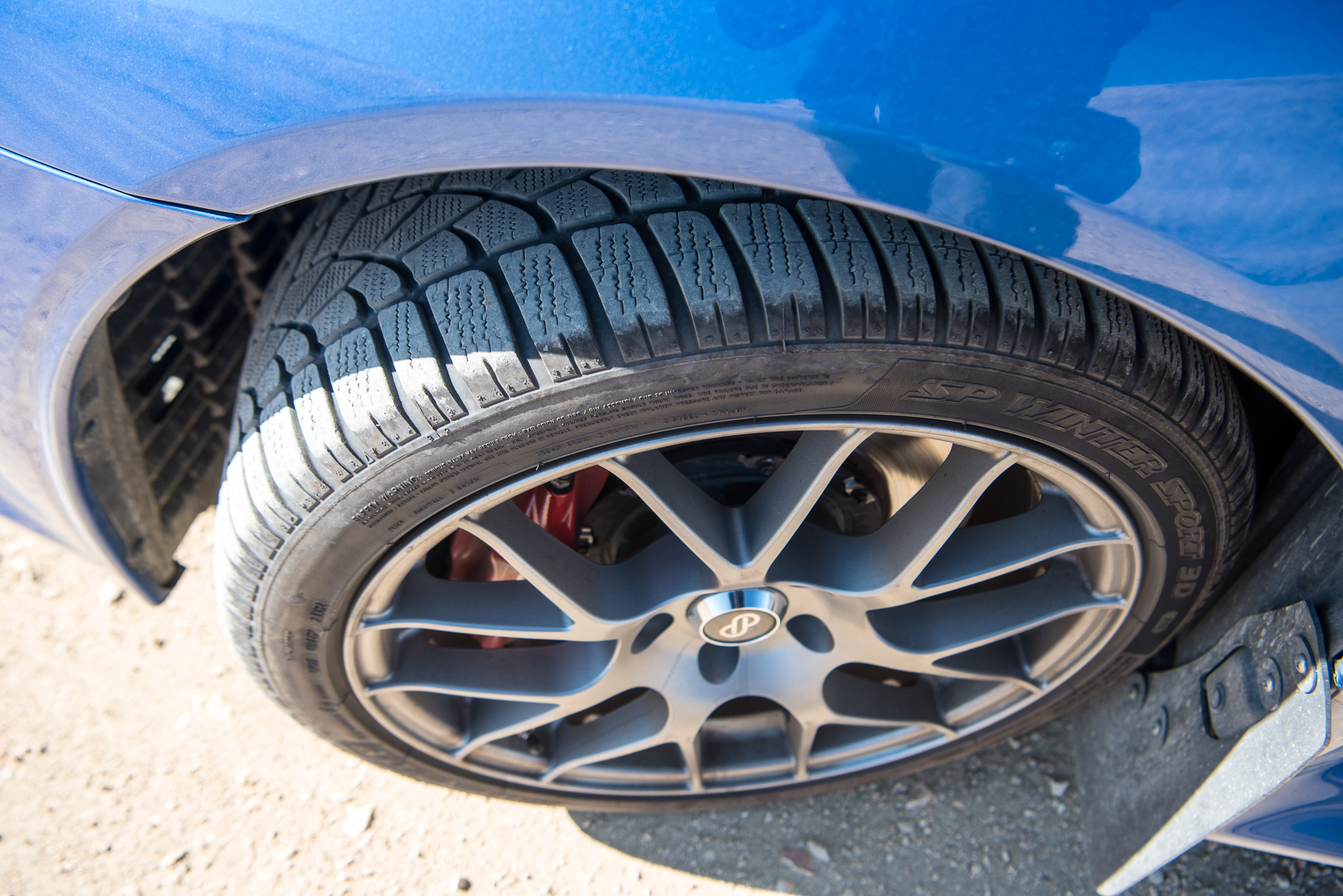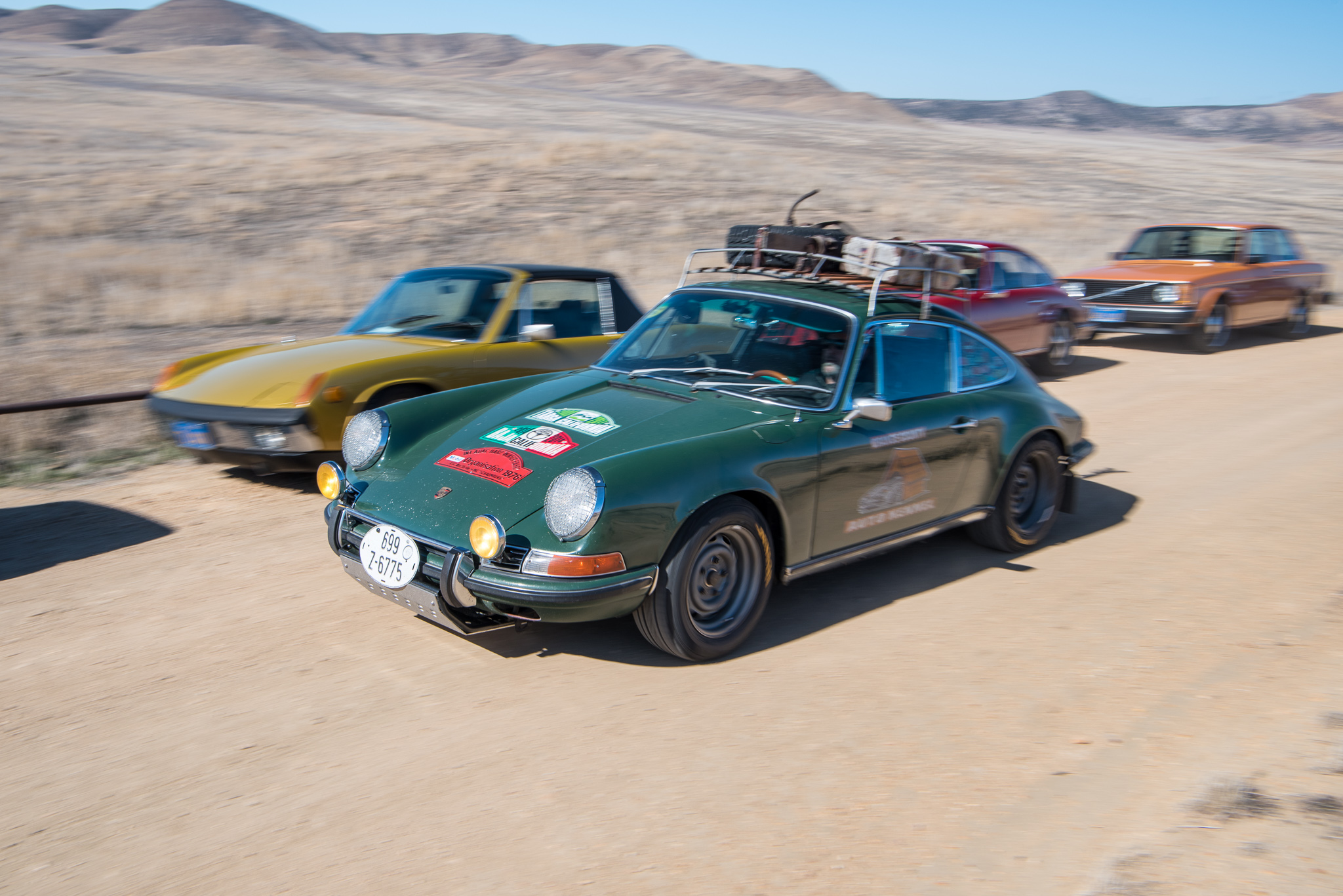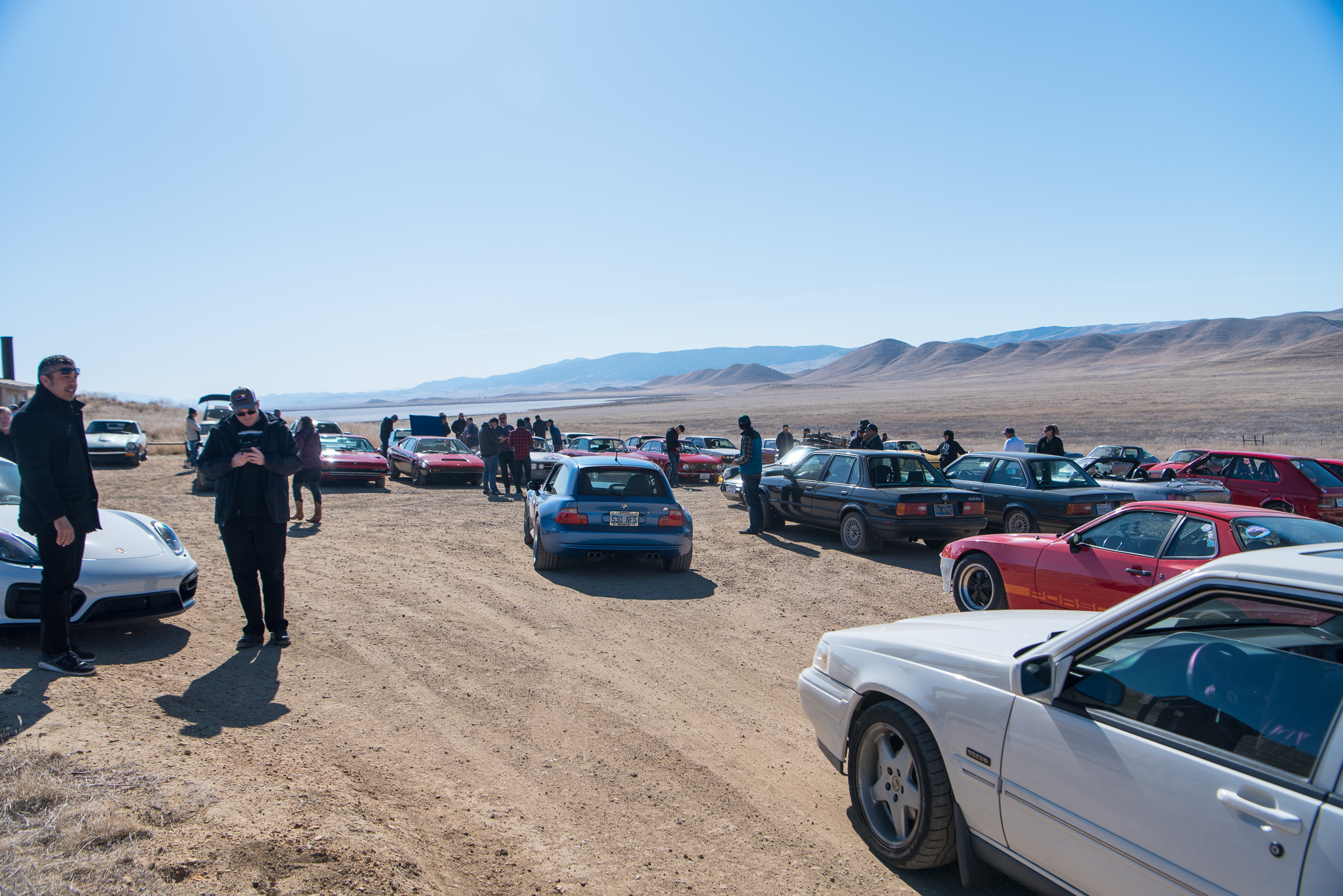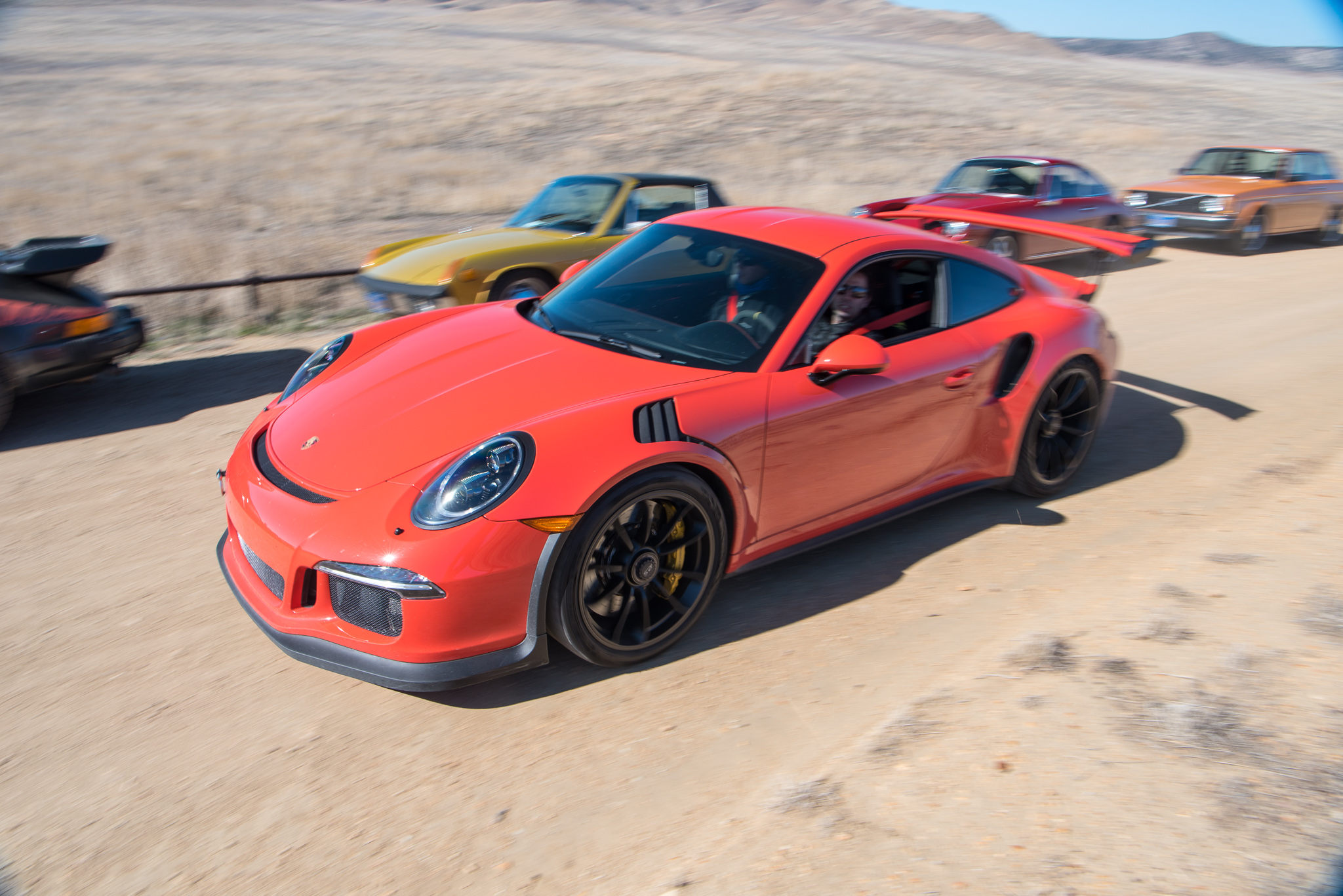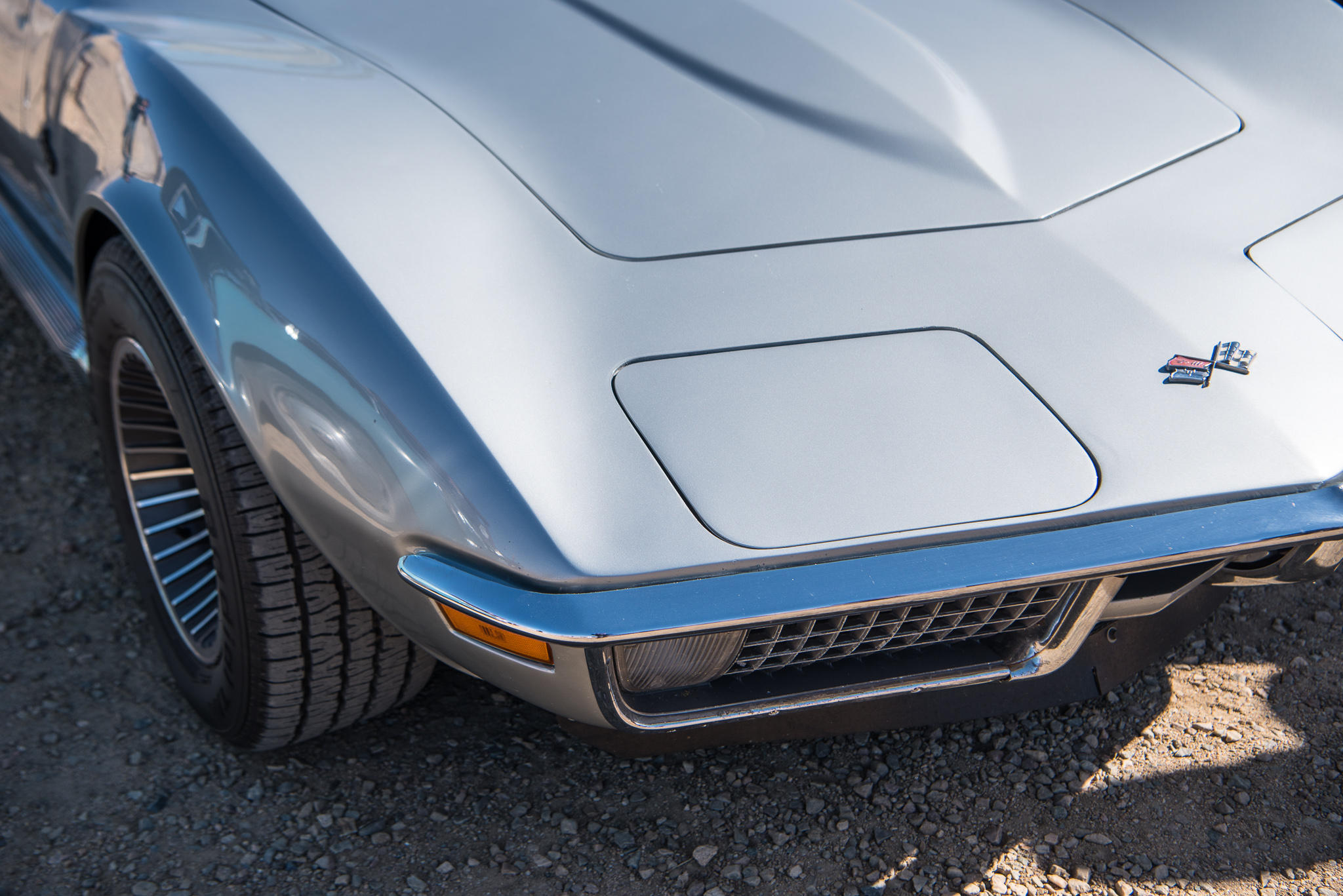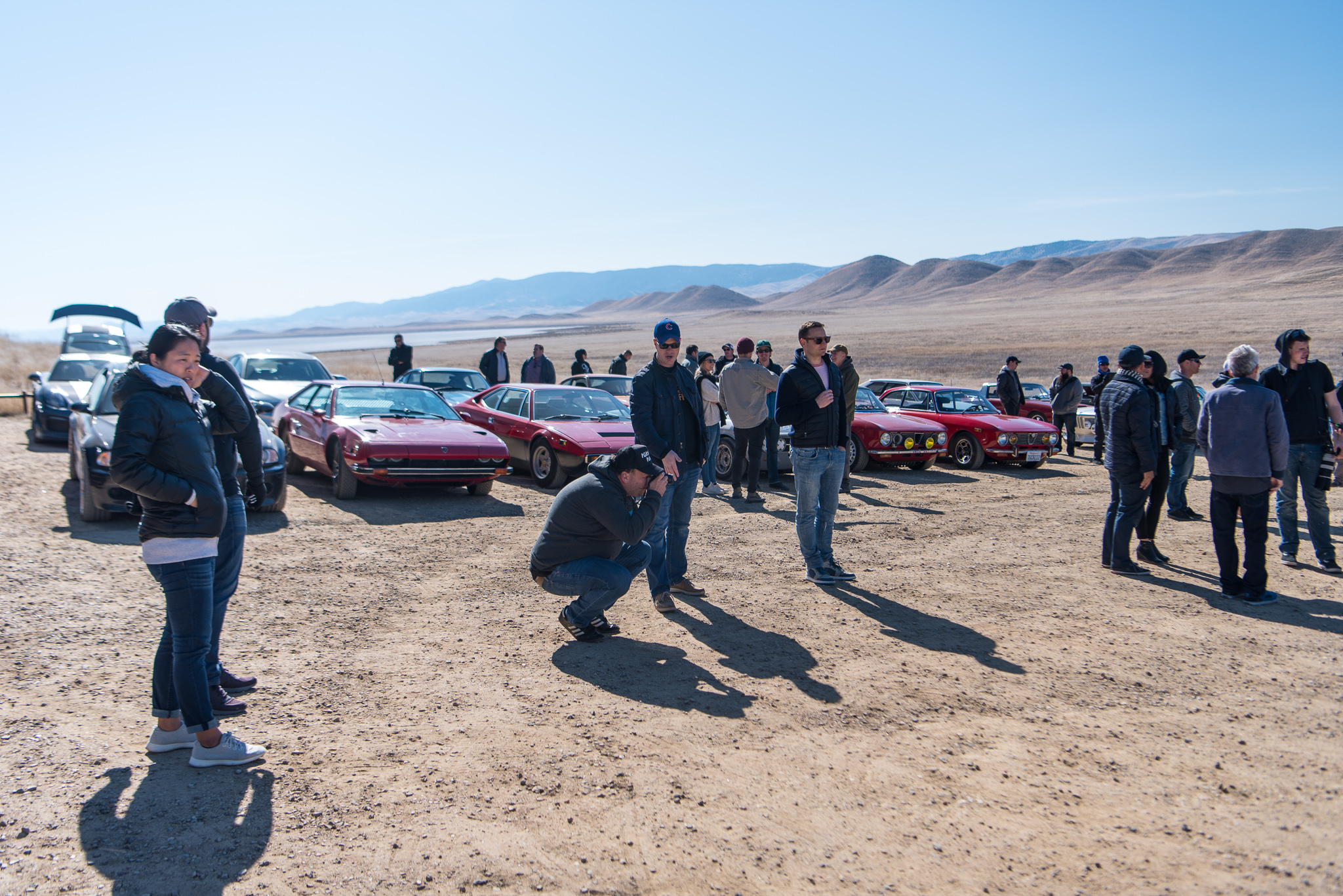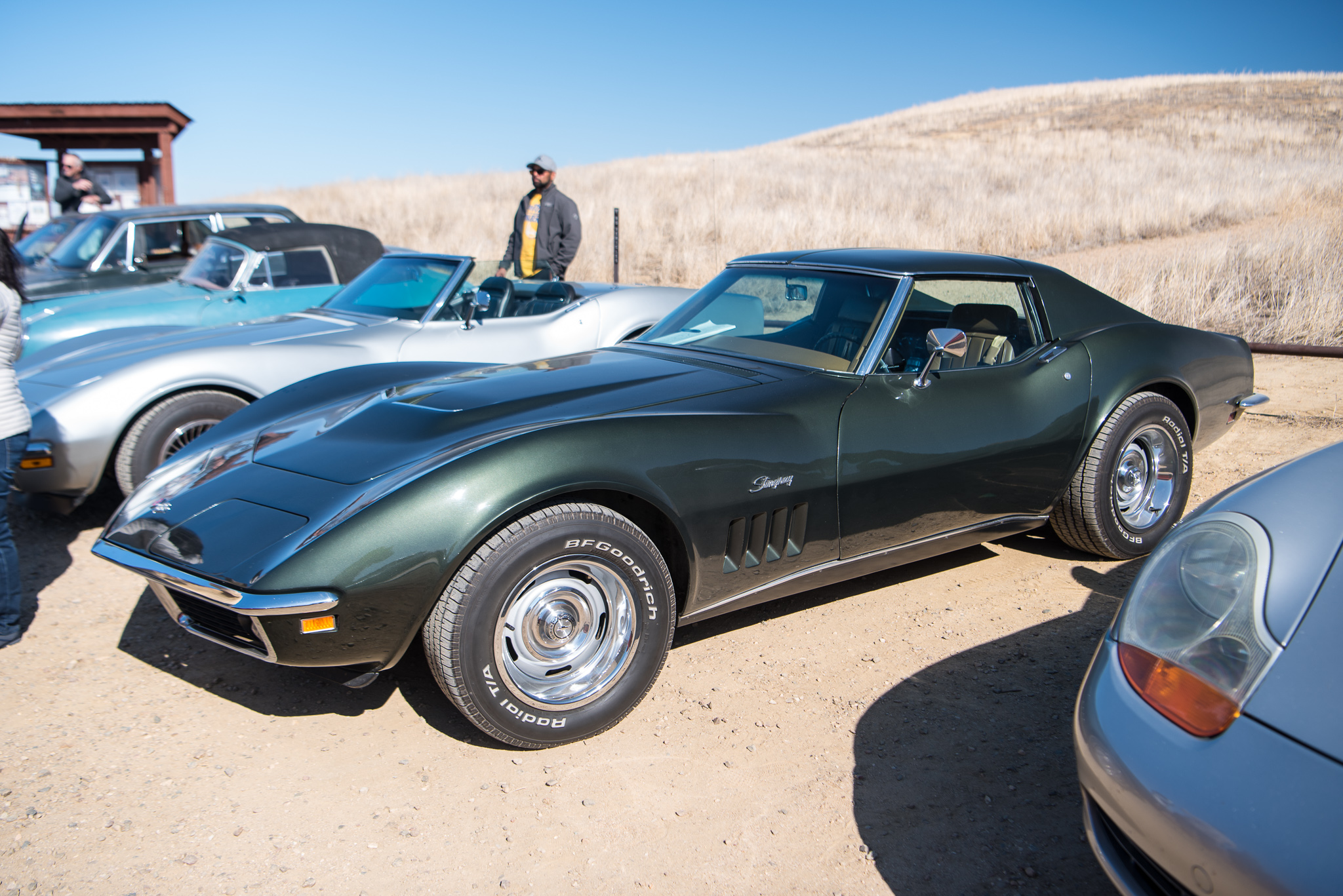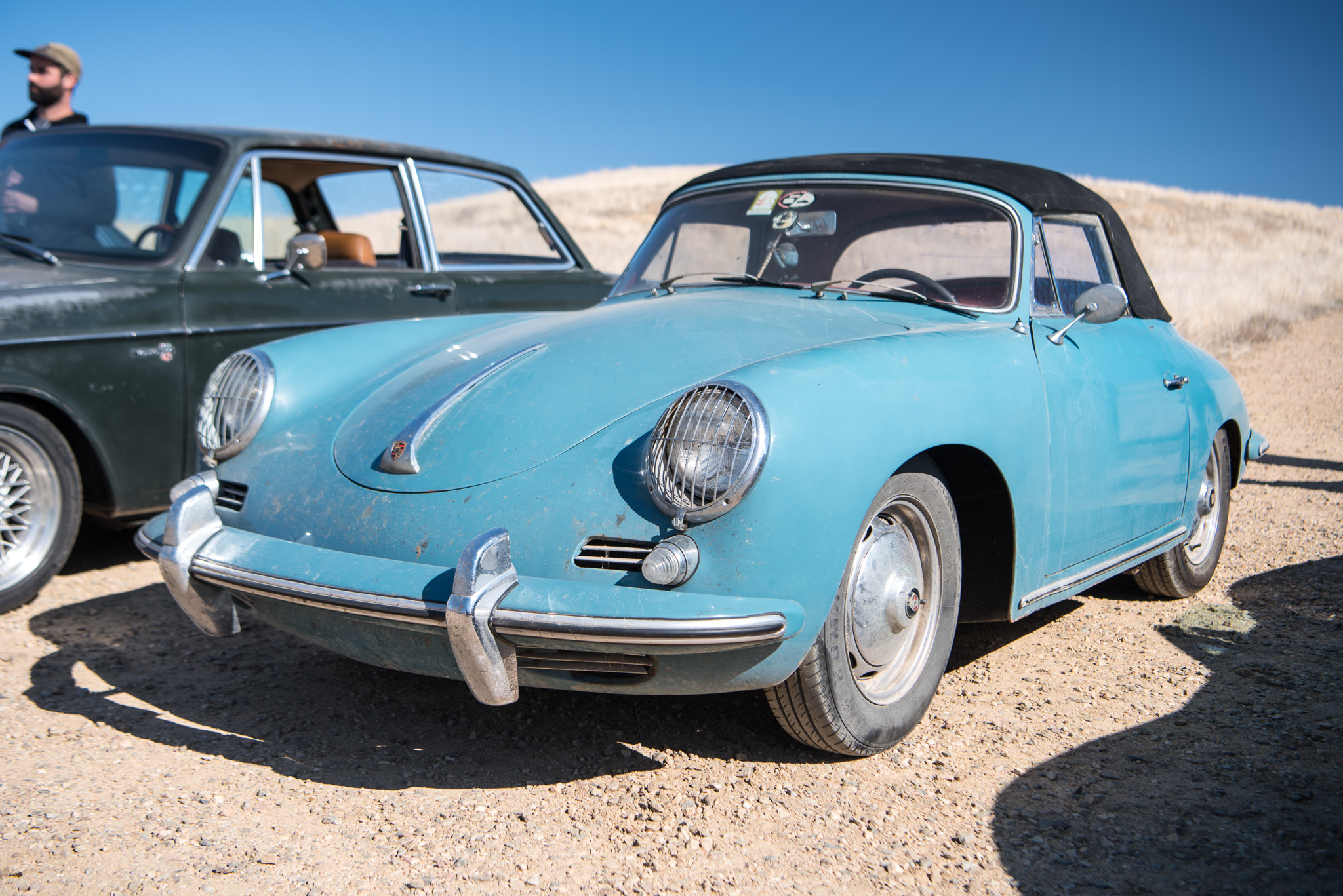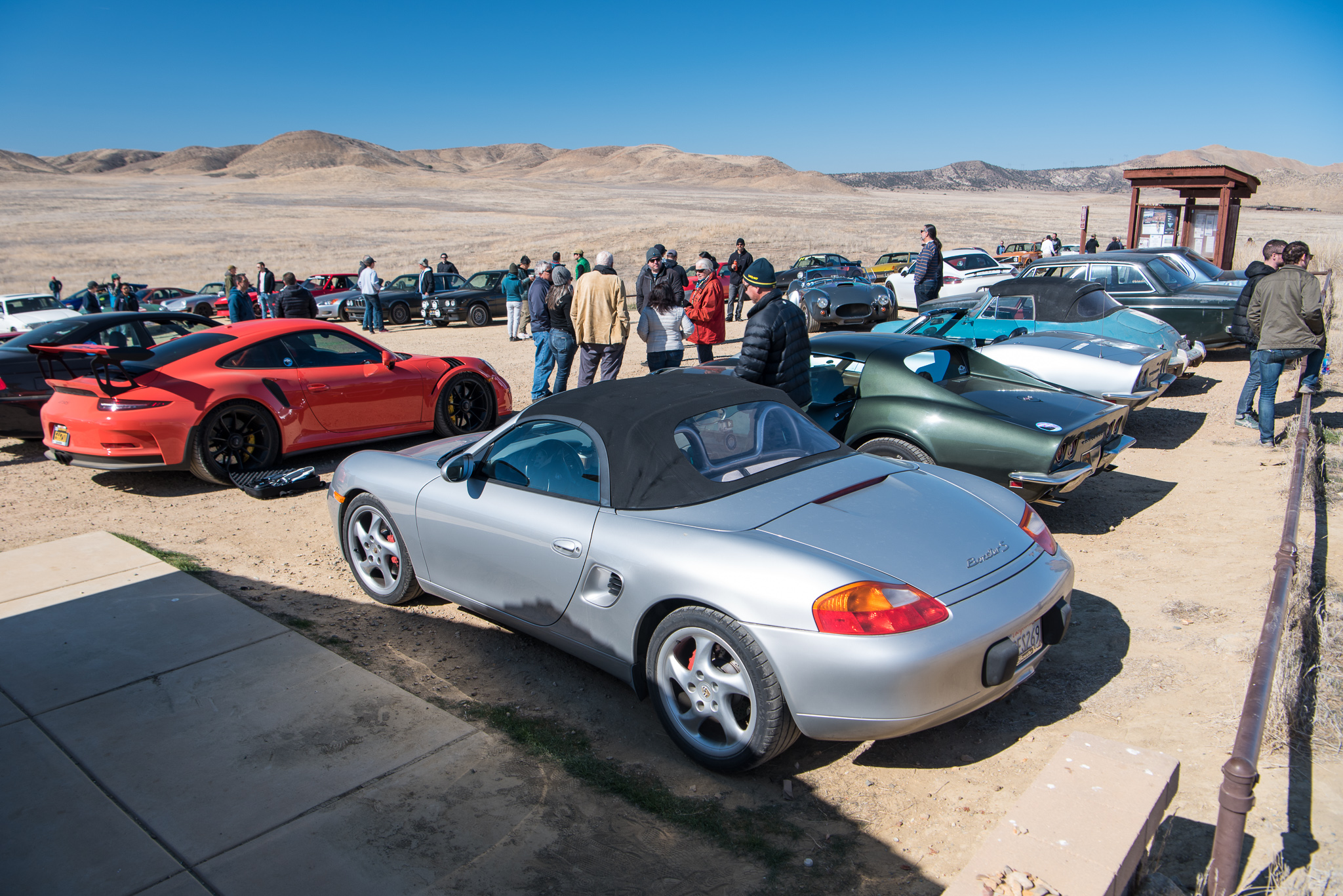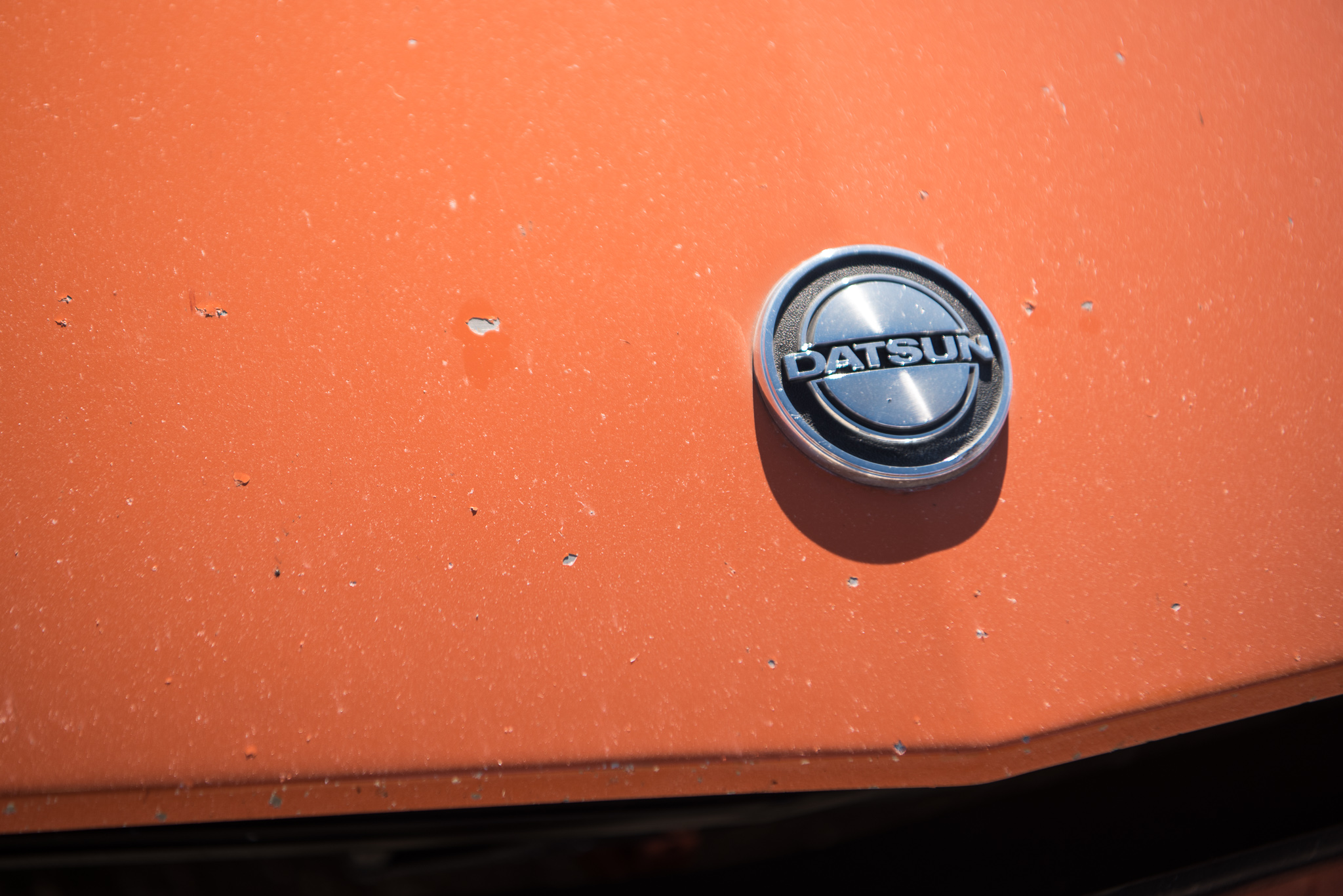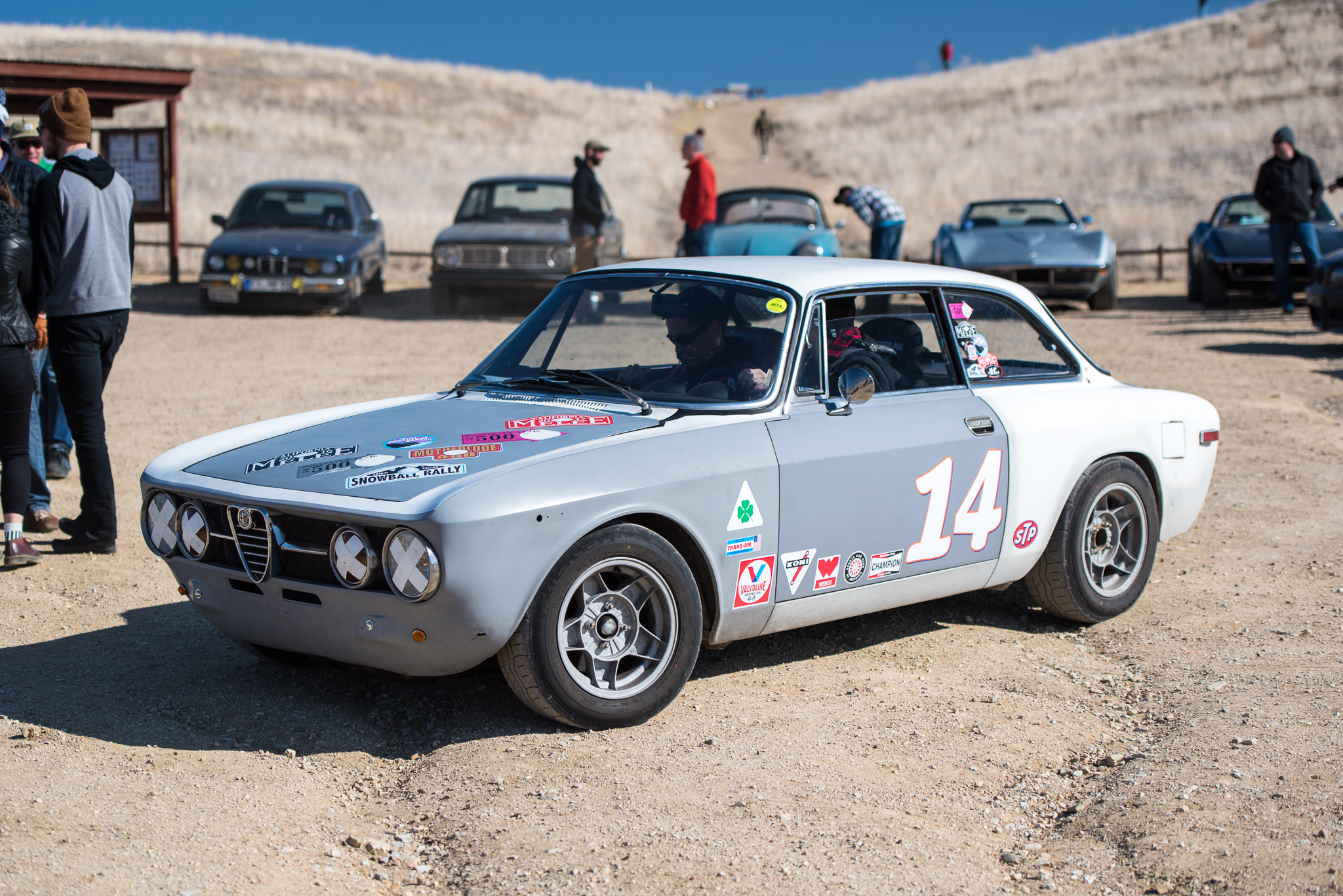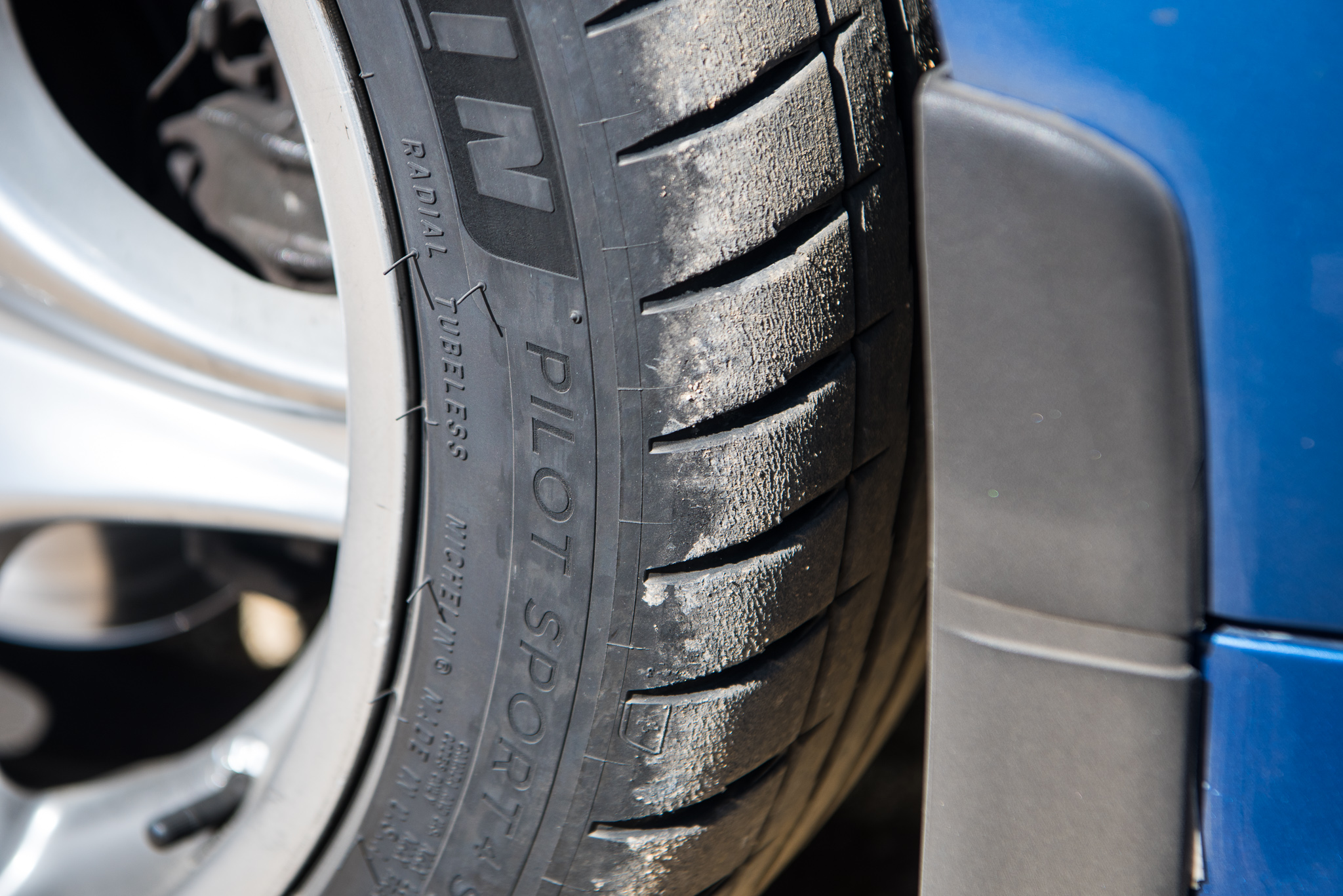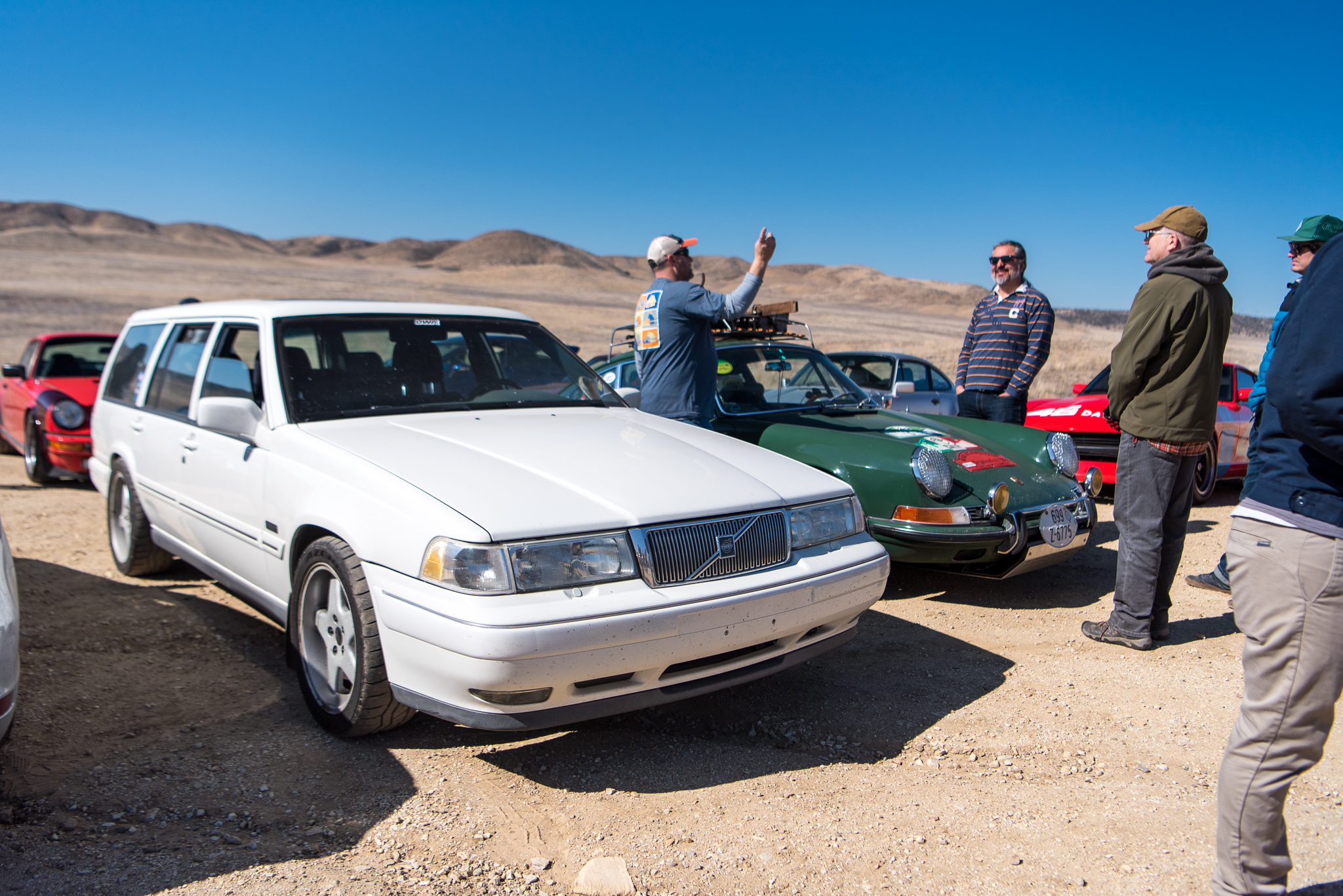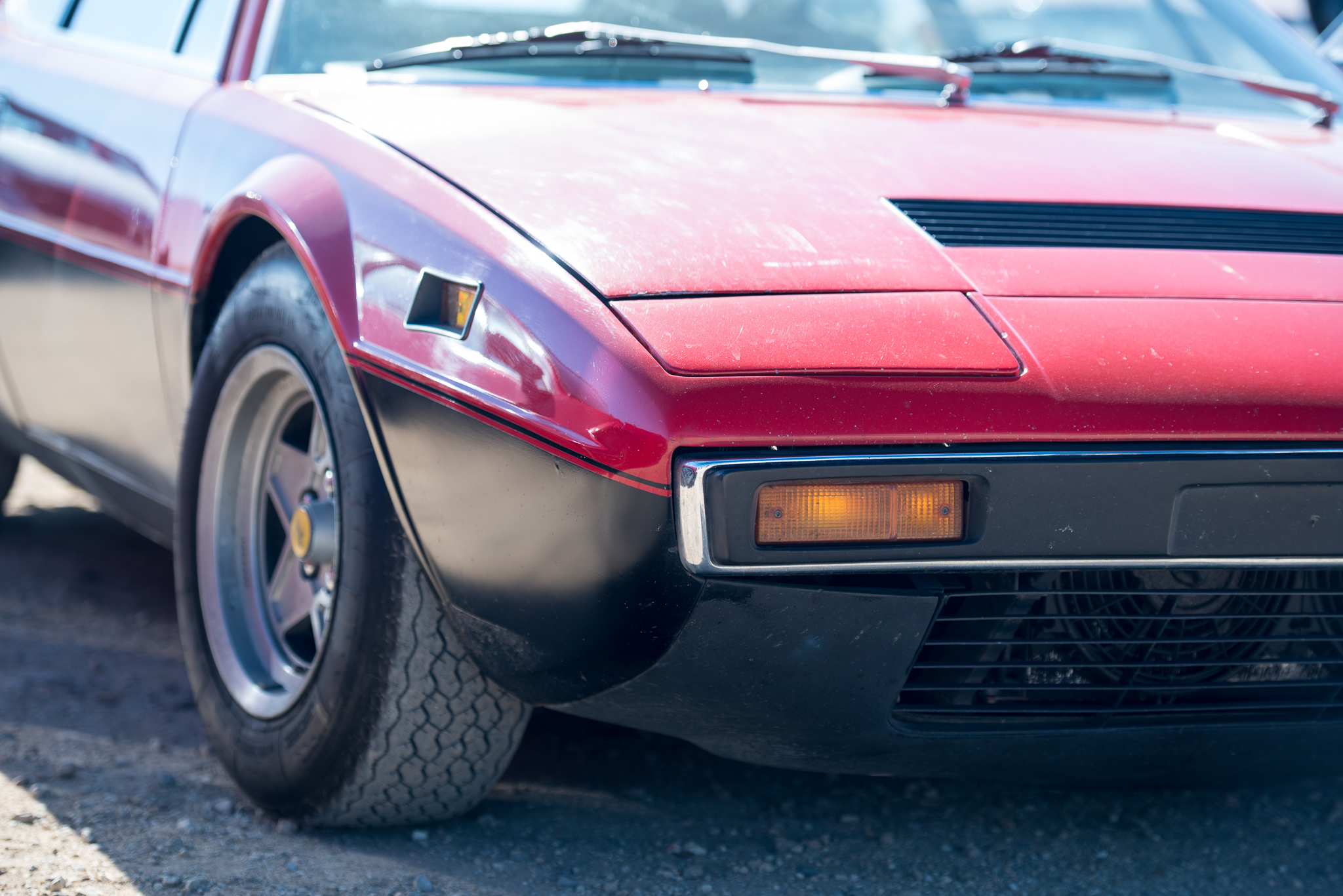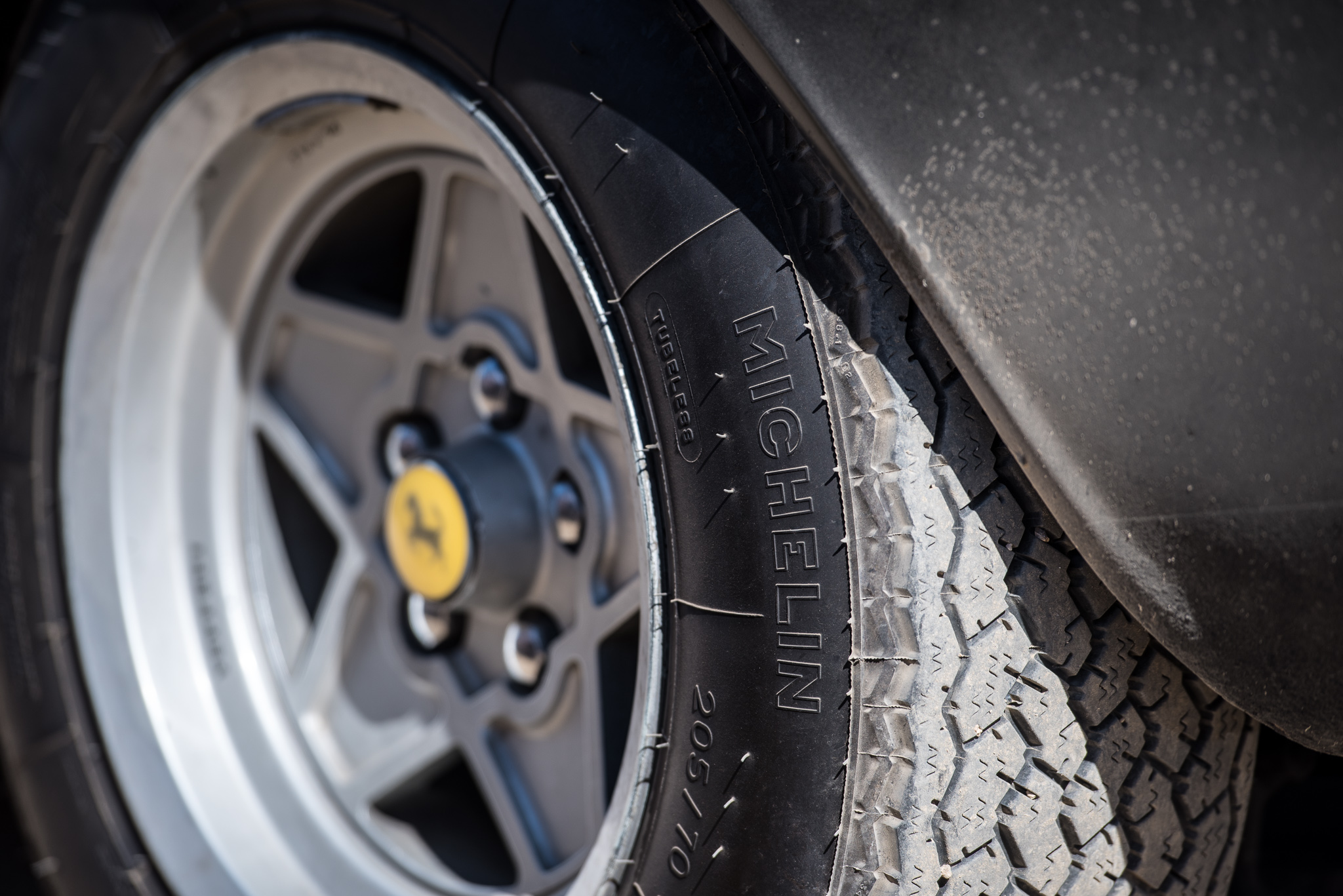 Cars are just a little cooler with hundreds of miles of road grime on them, aren't they? Maybe that's the background talking.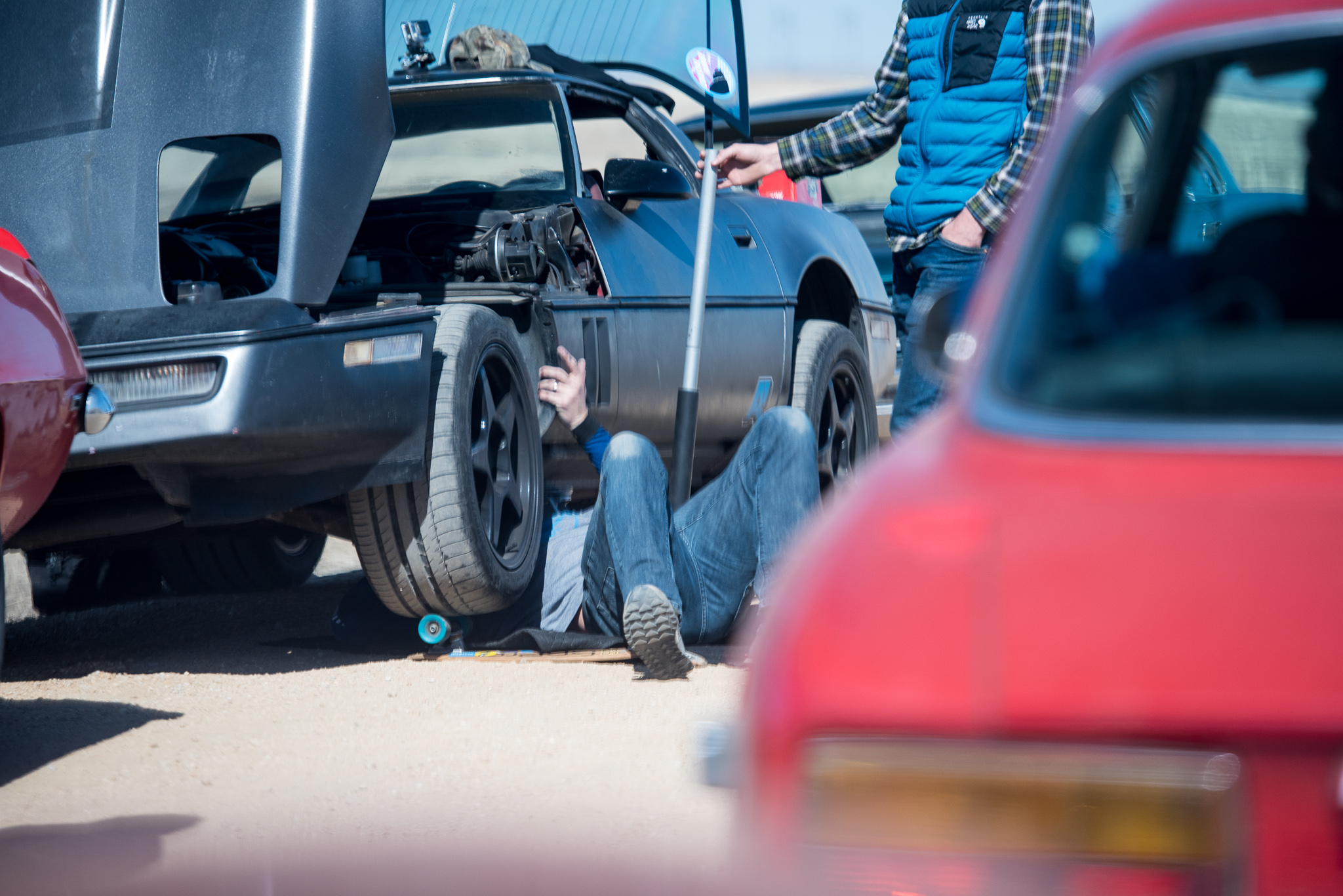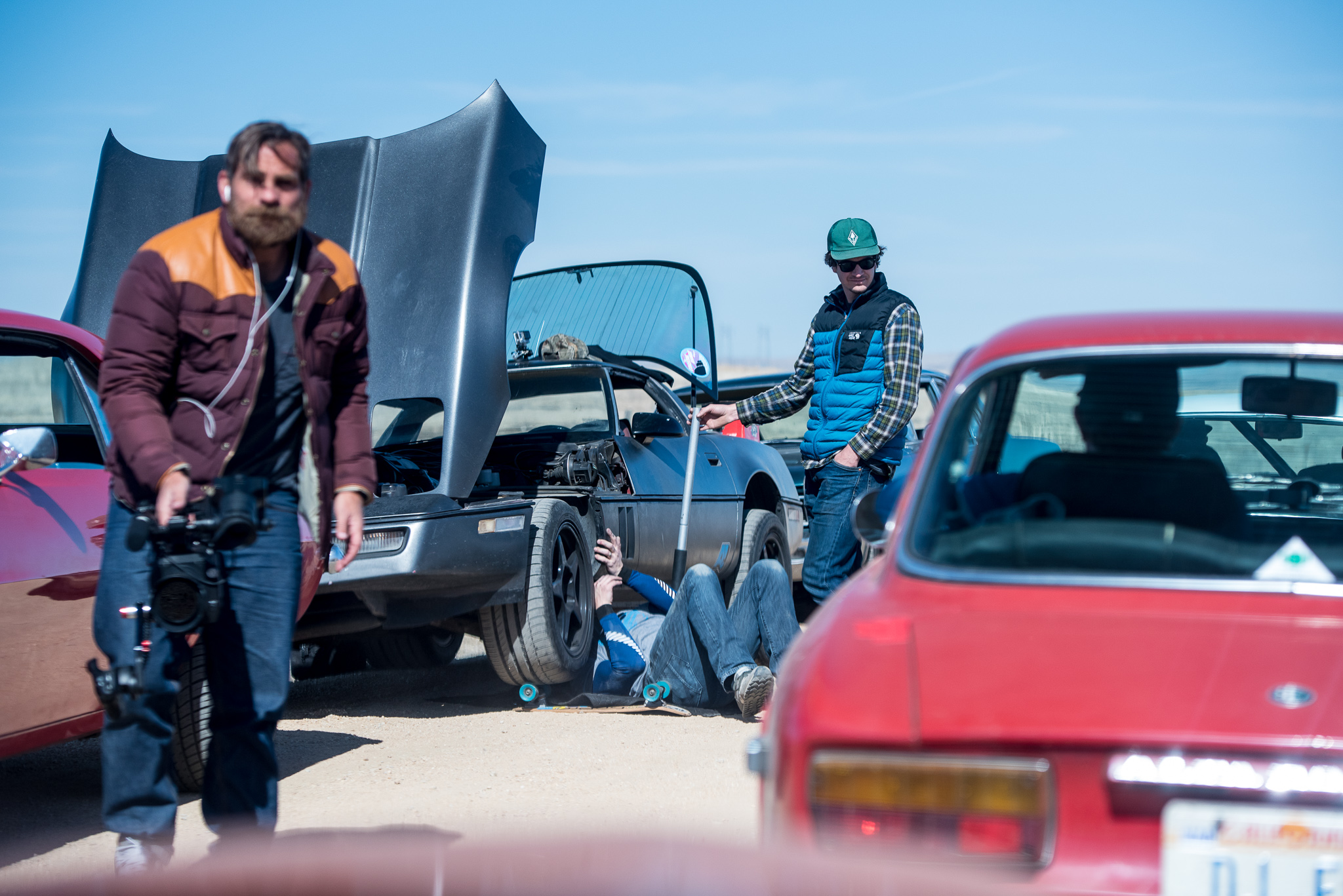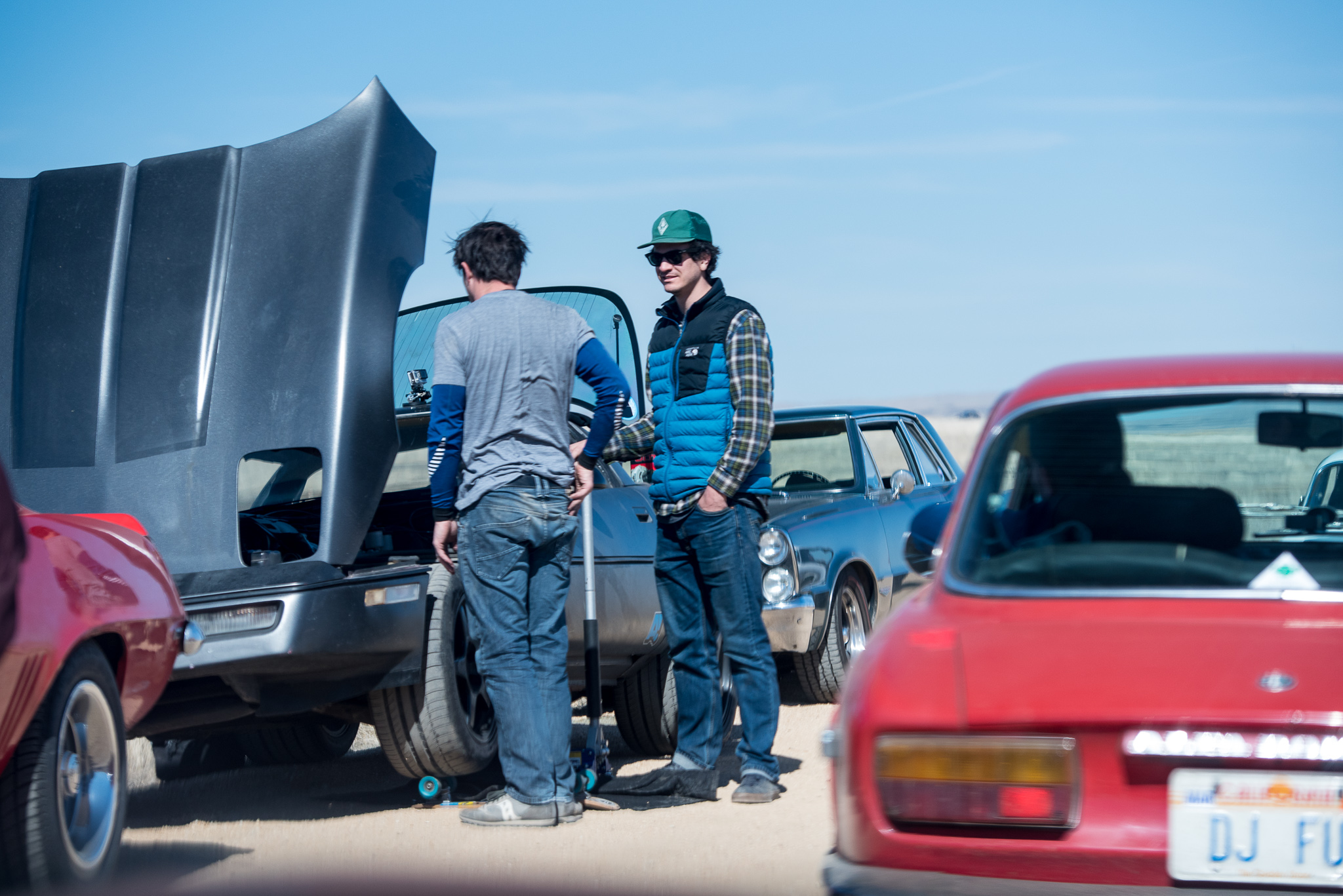 Is that...a skateboard? Bryan was habitually underneath his Corvette, but he claims that nothing was actually wrong with it.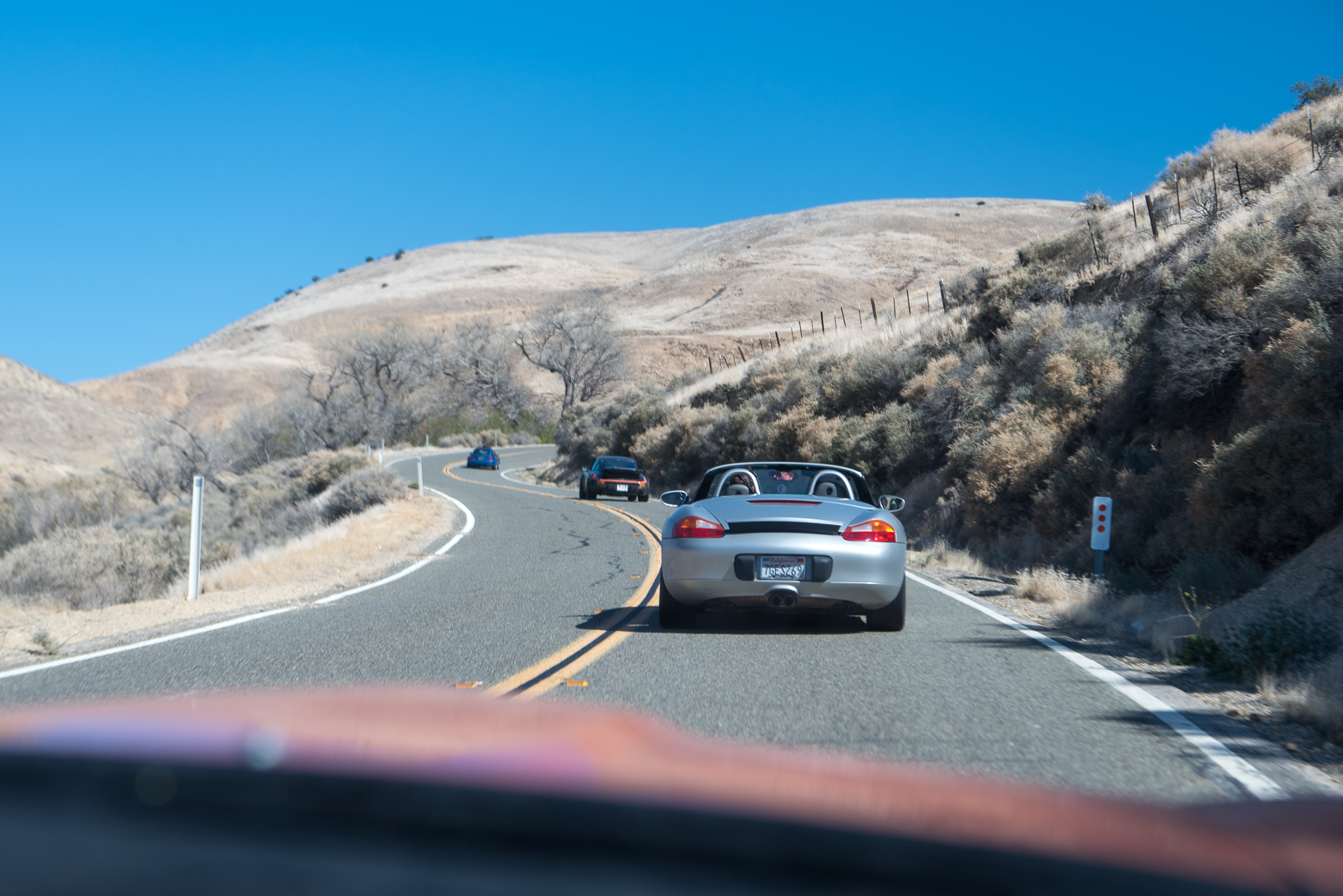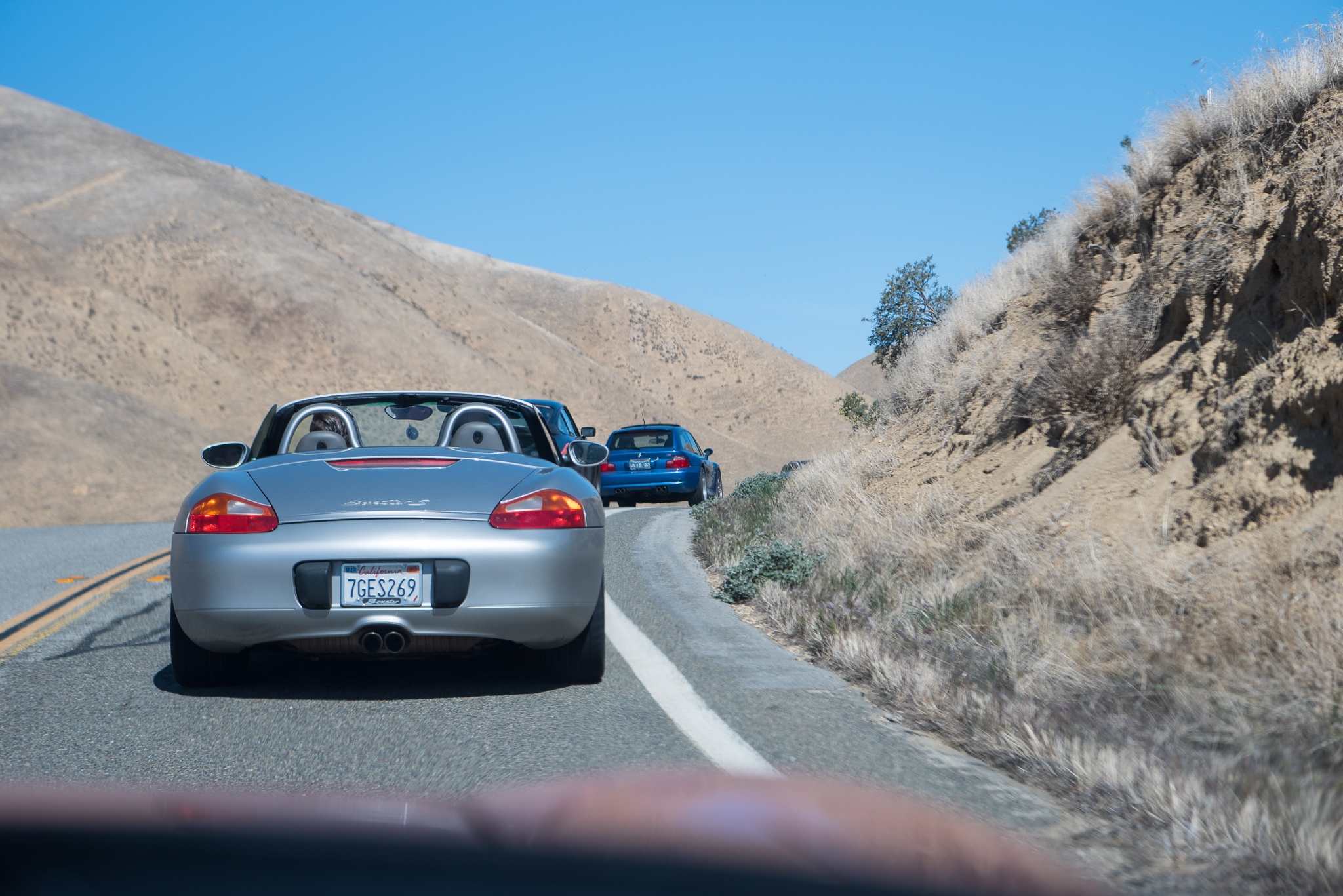 More roads, and by the standards of the area you could almost call it residential, as we did see a few houses out there.
At one stop, we saw the ZRNone roll by, followed a highway patrol Charger. Uh oh.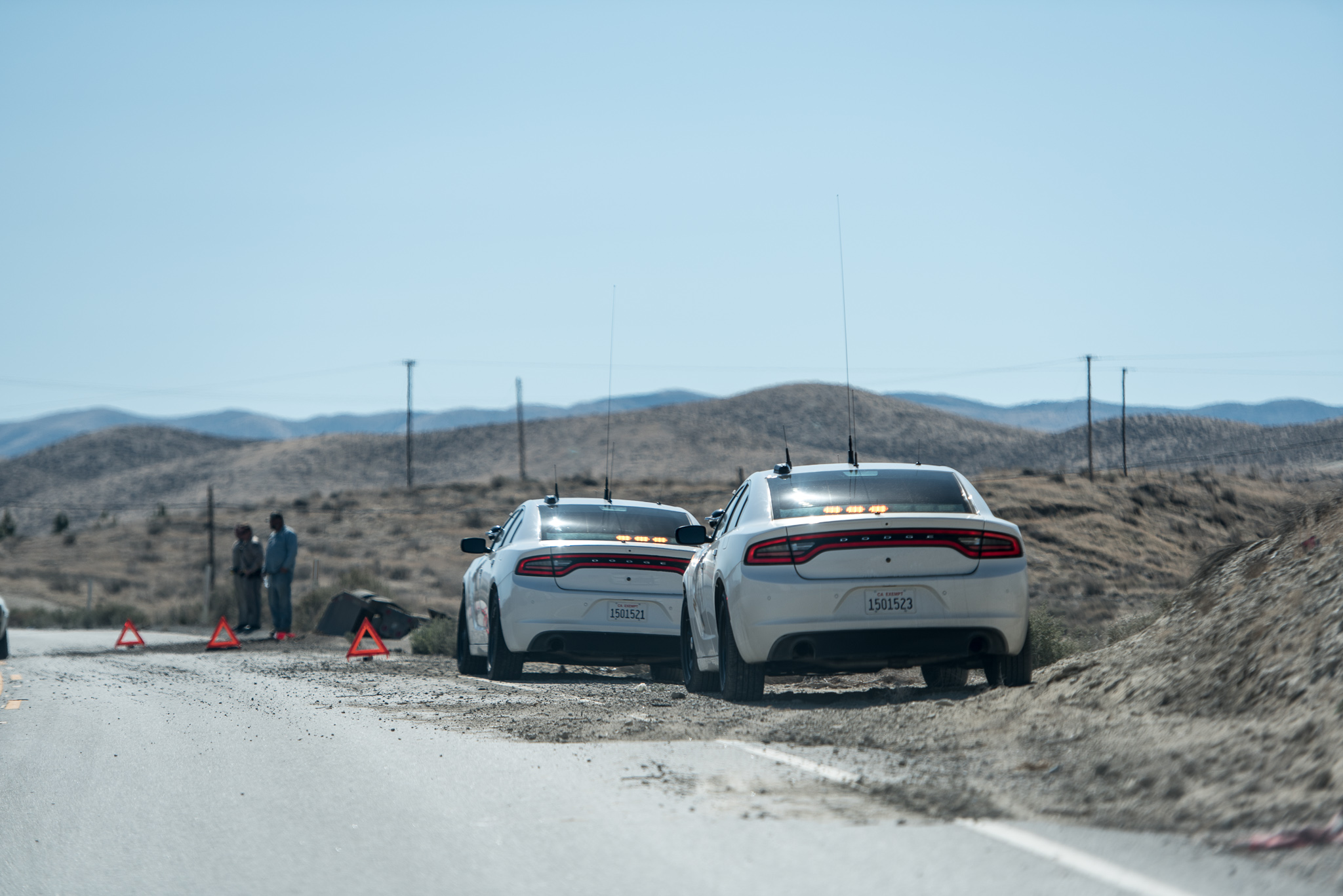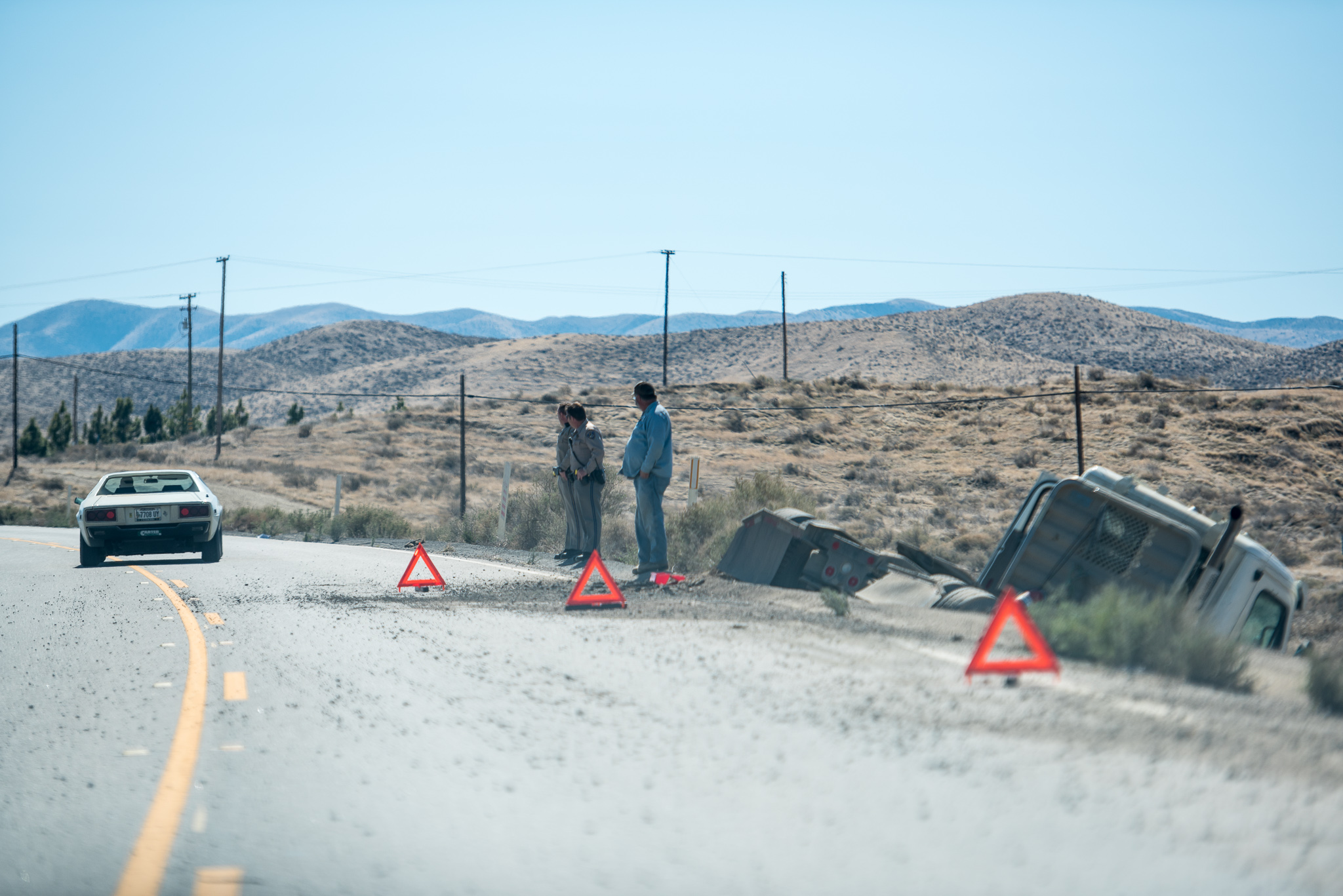 When we got back on the road, we saw the problem: an unloaded truck had gone off the road all by itself! Texting while driving? Who knows. The cops sure seemed to like the 308 GT4 though.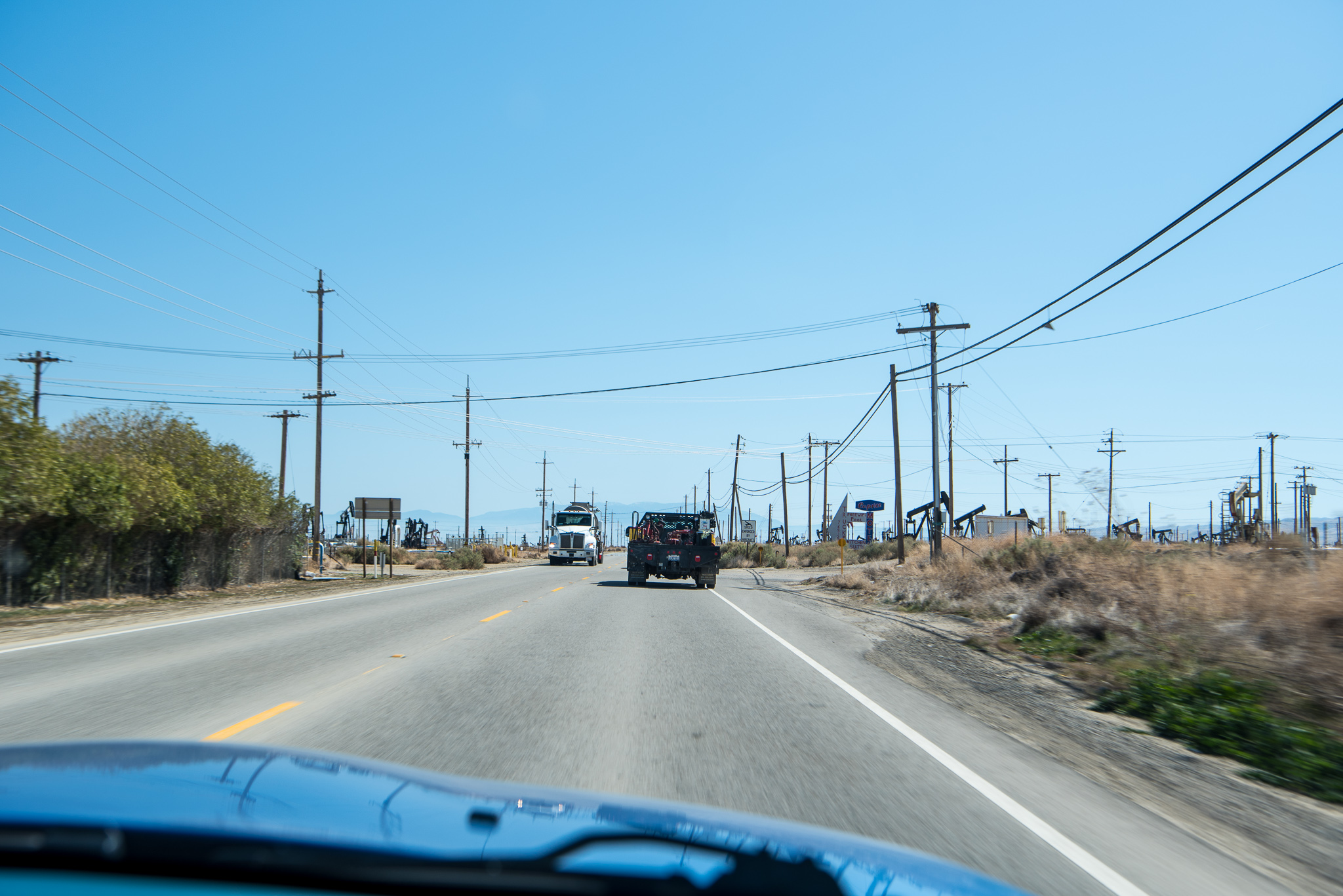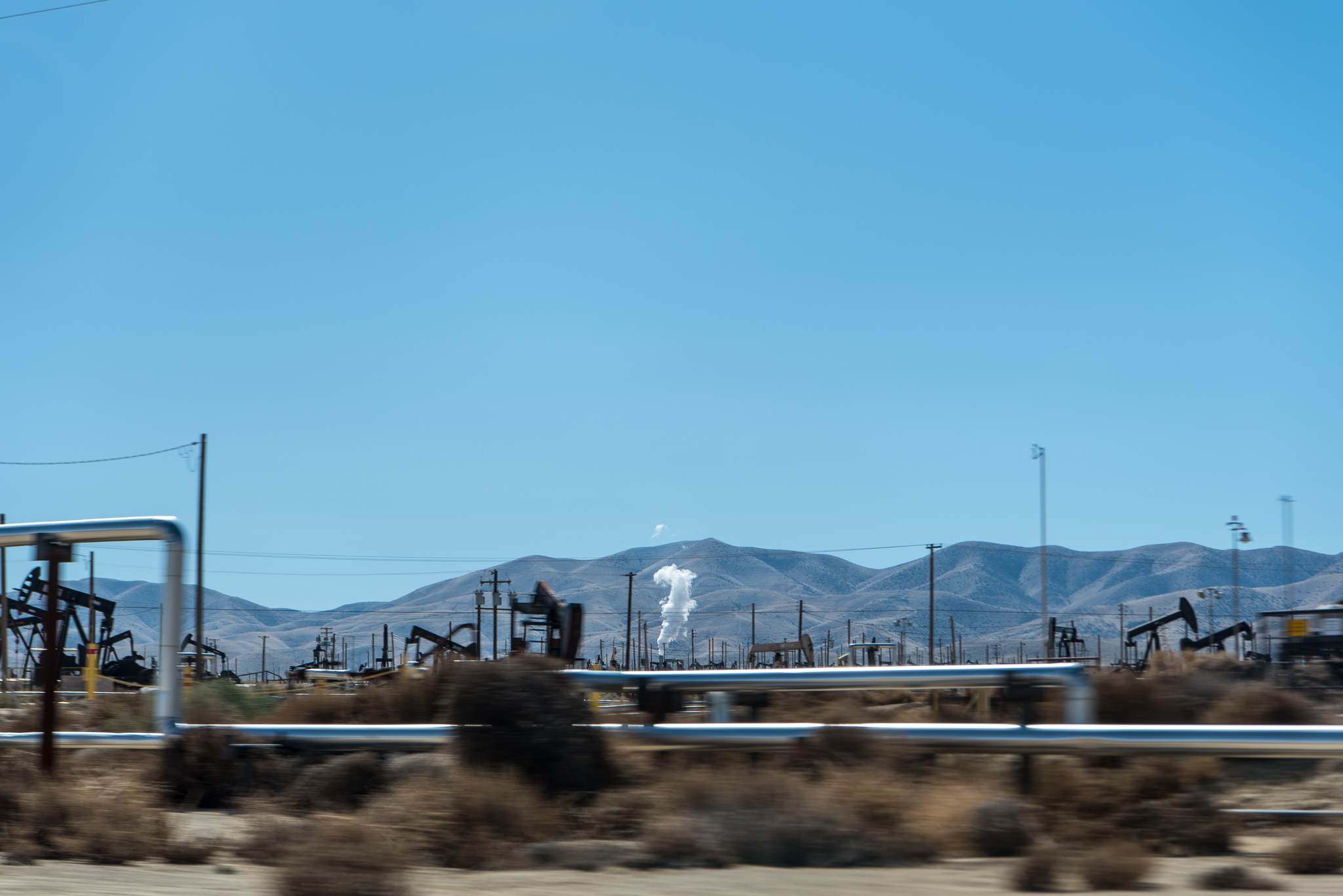 We were going through oil country, so of course we might as well stop and sample the local product.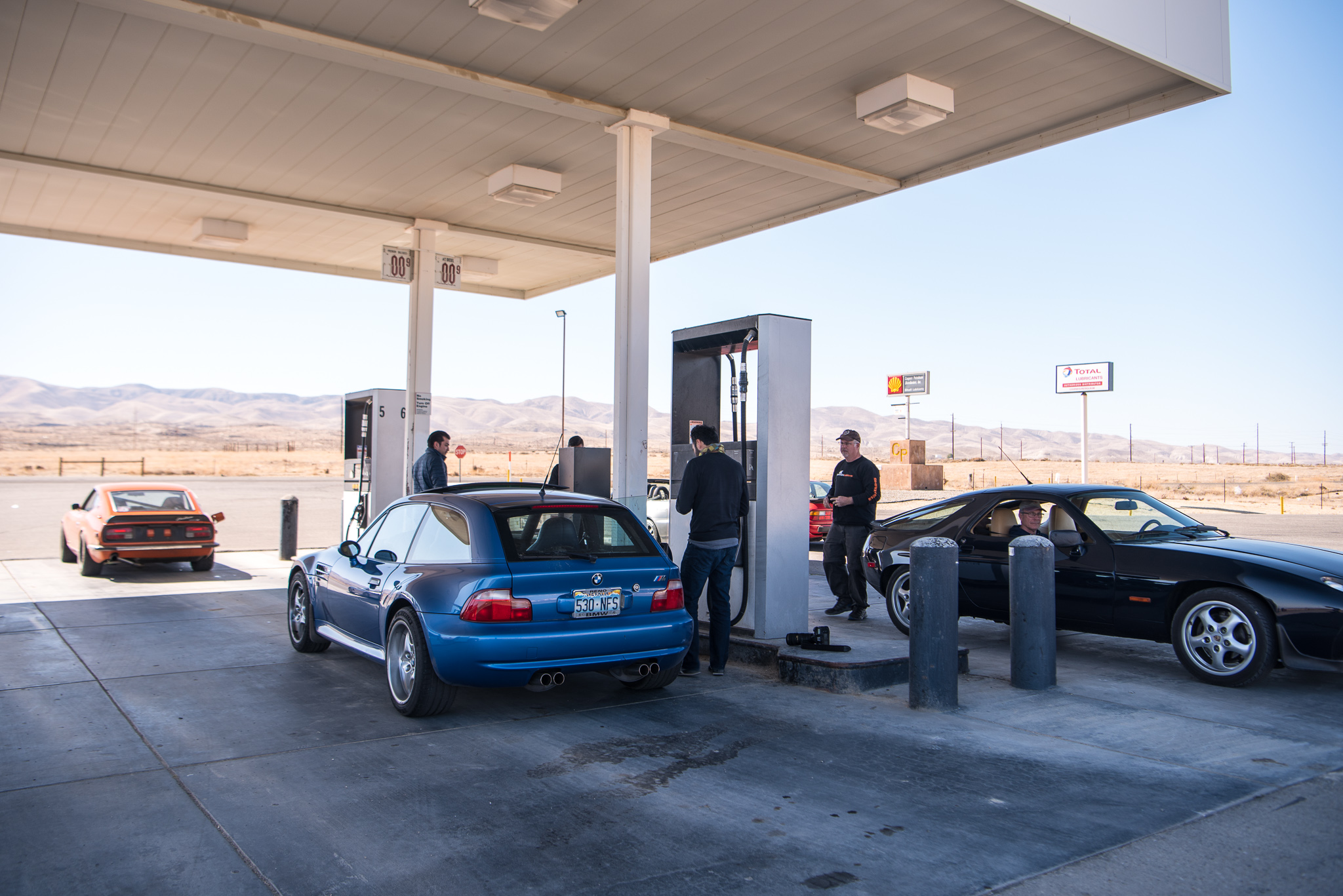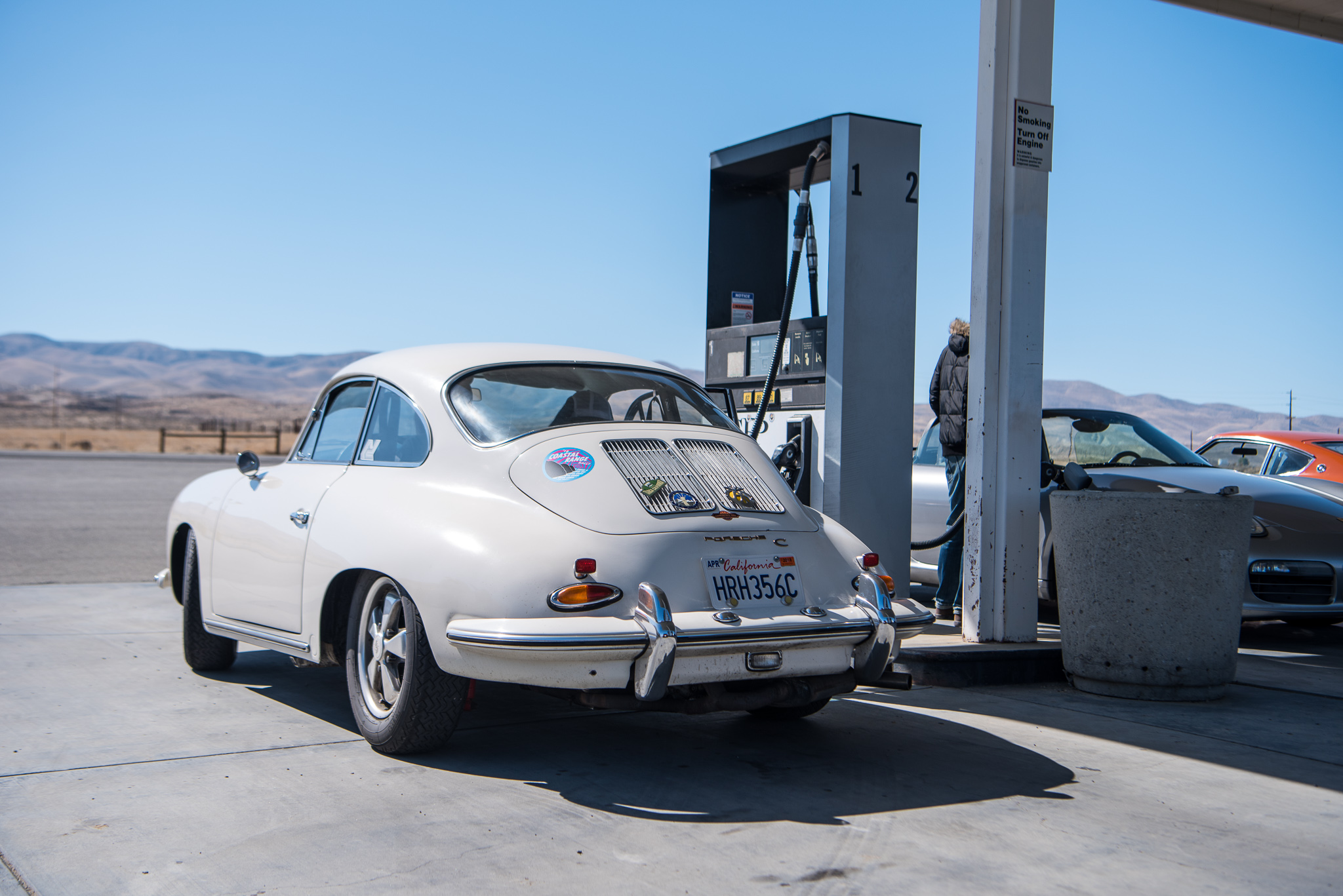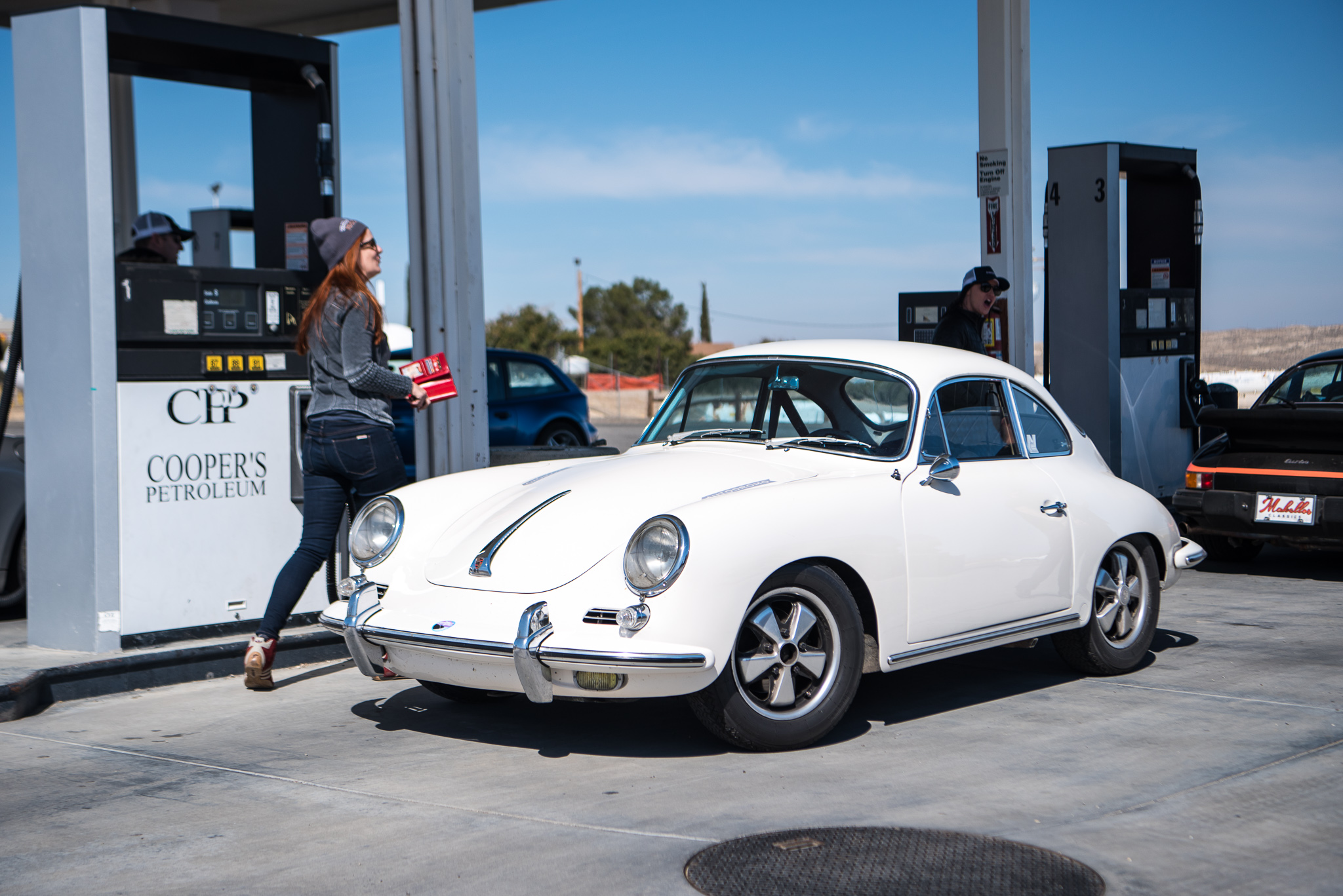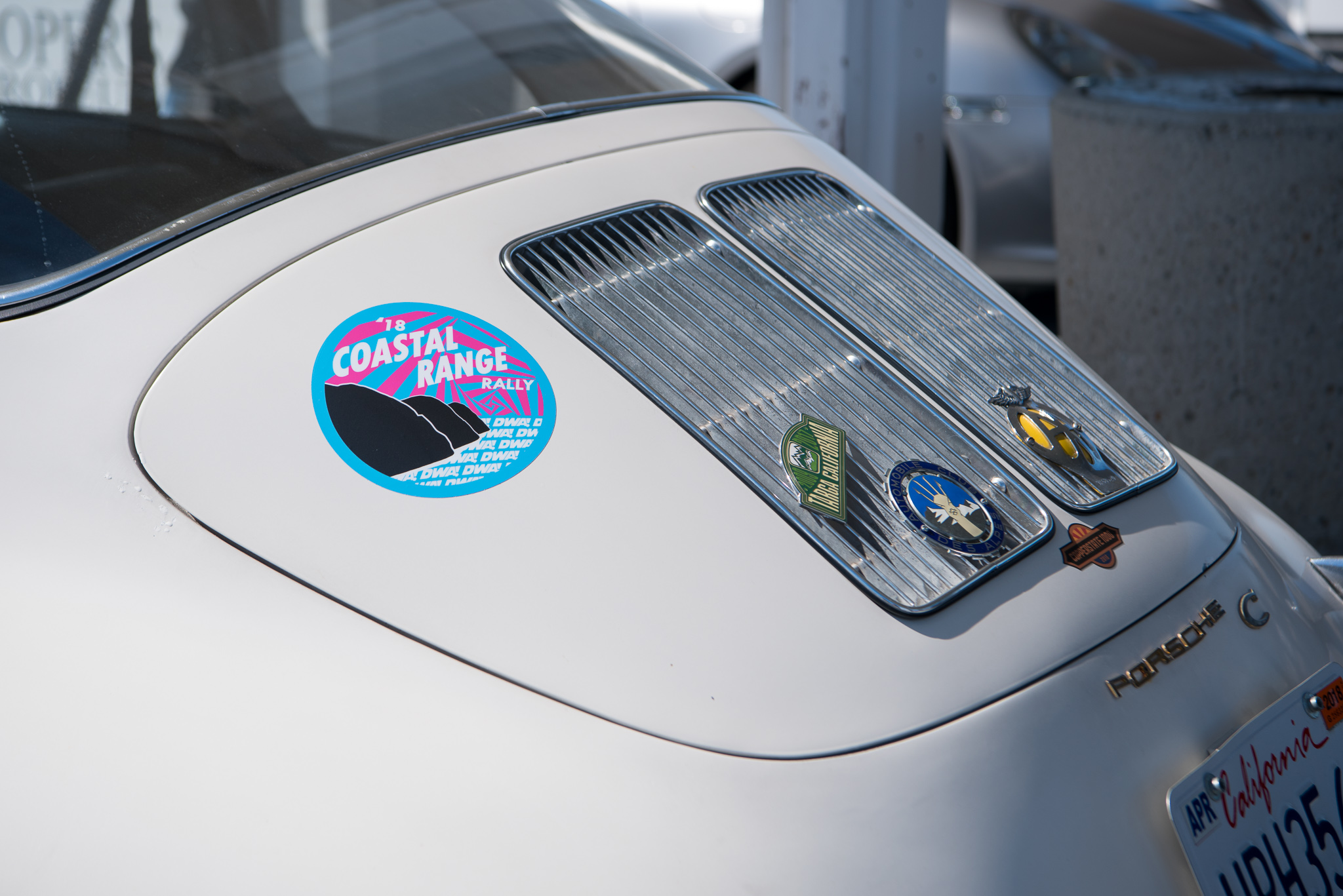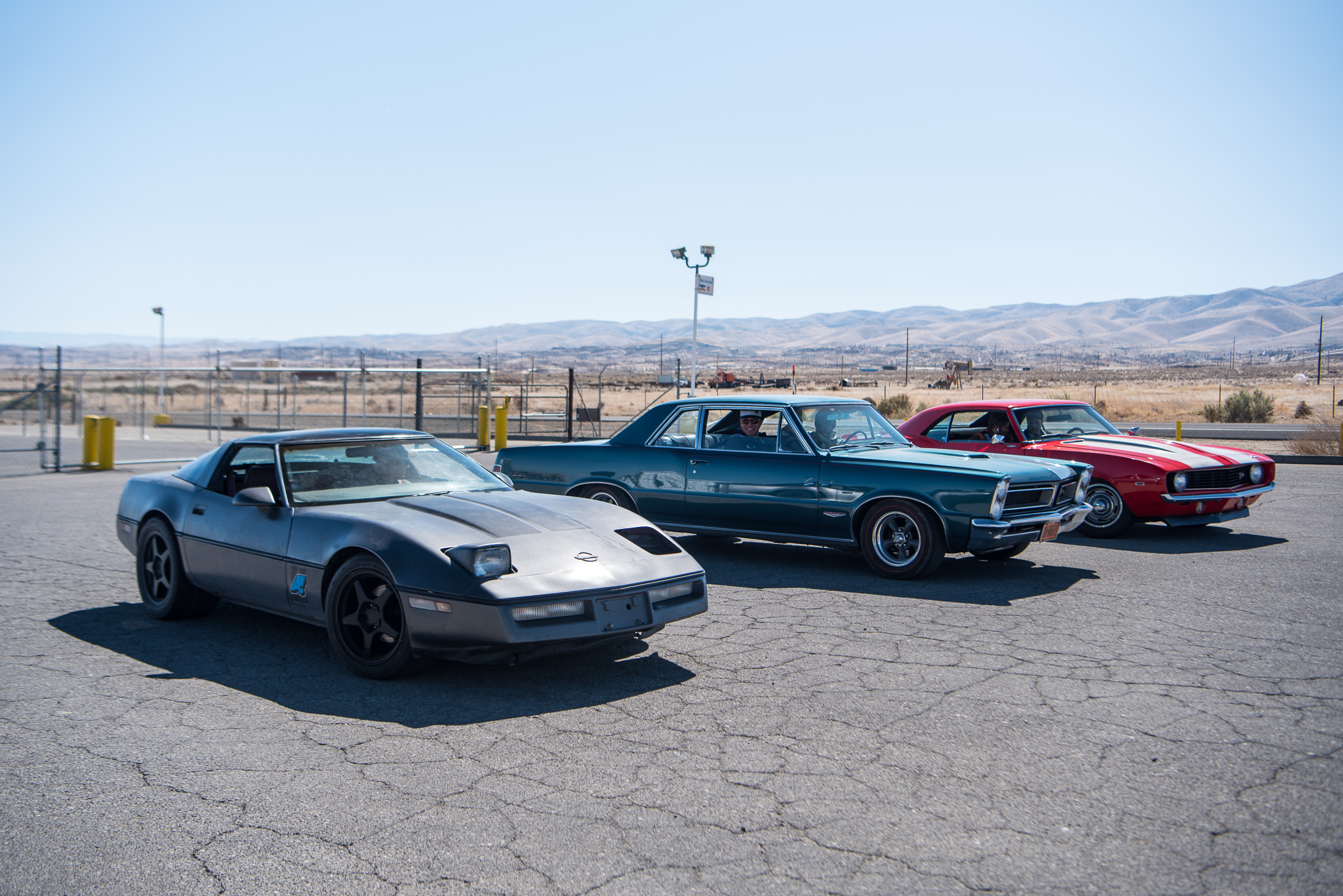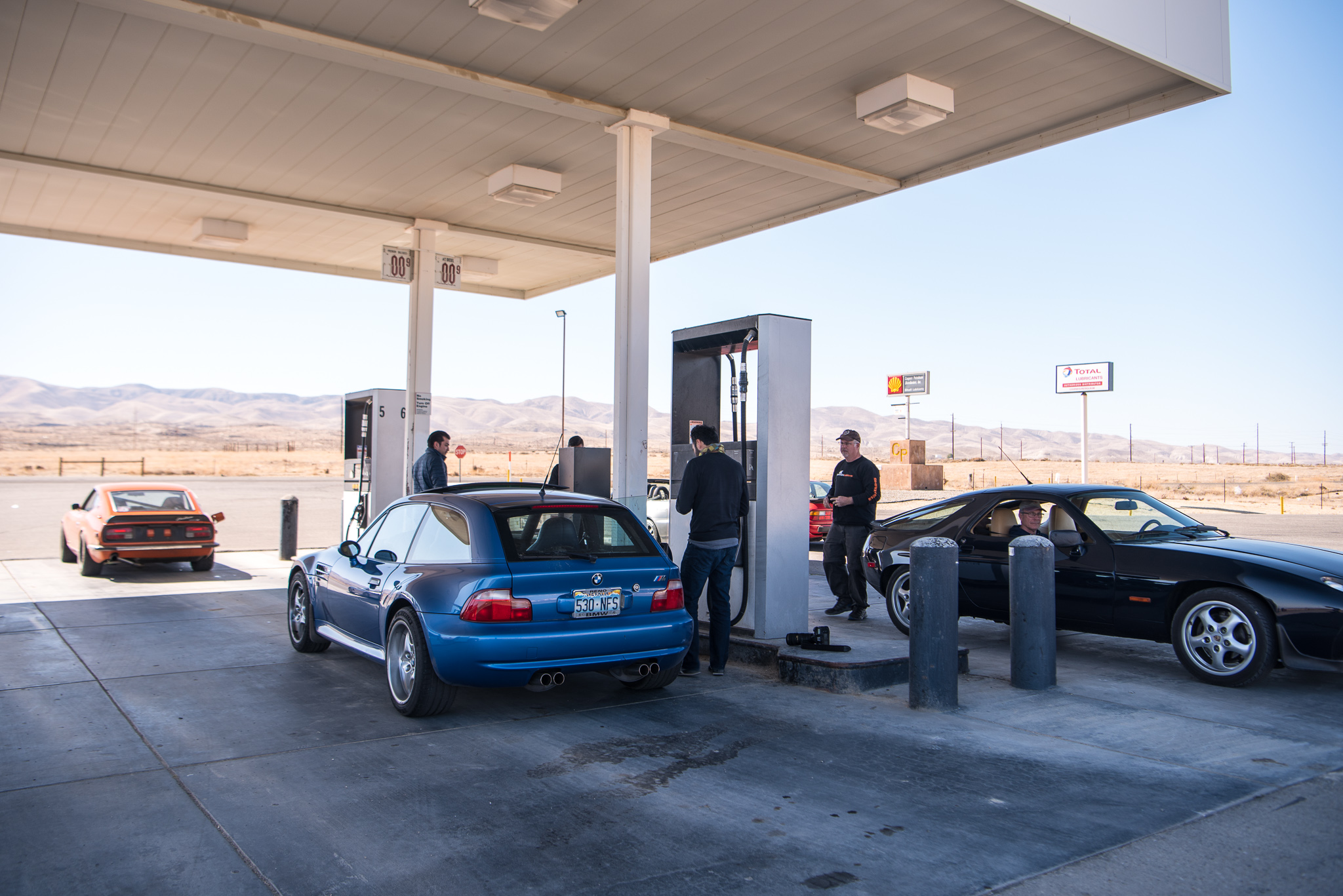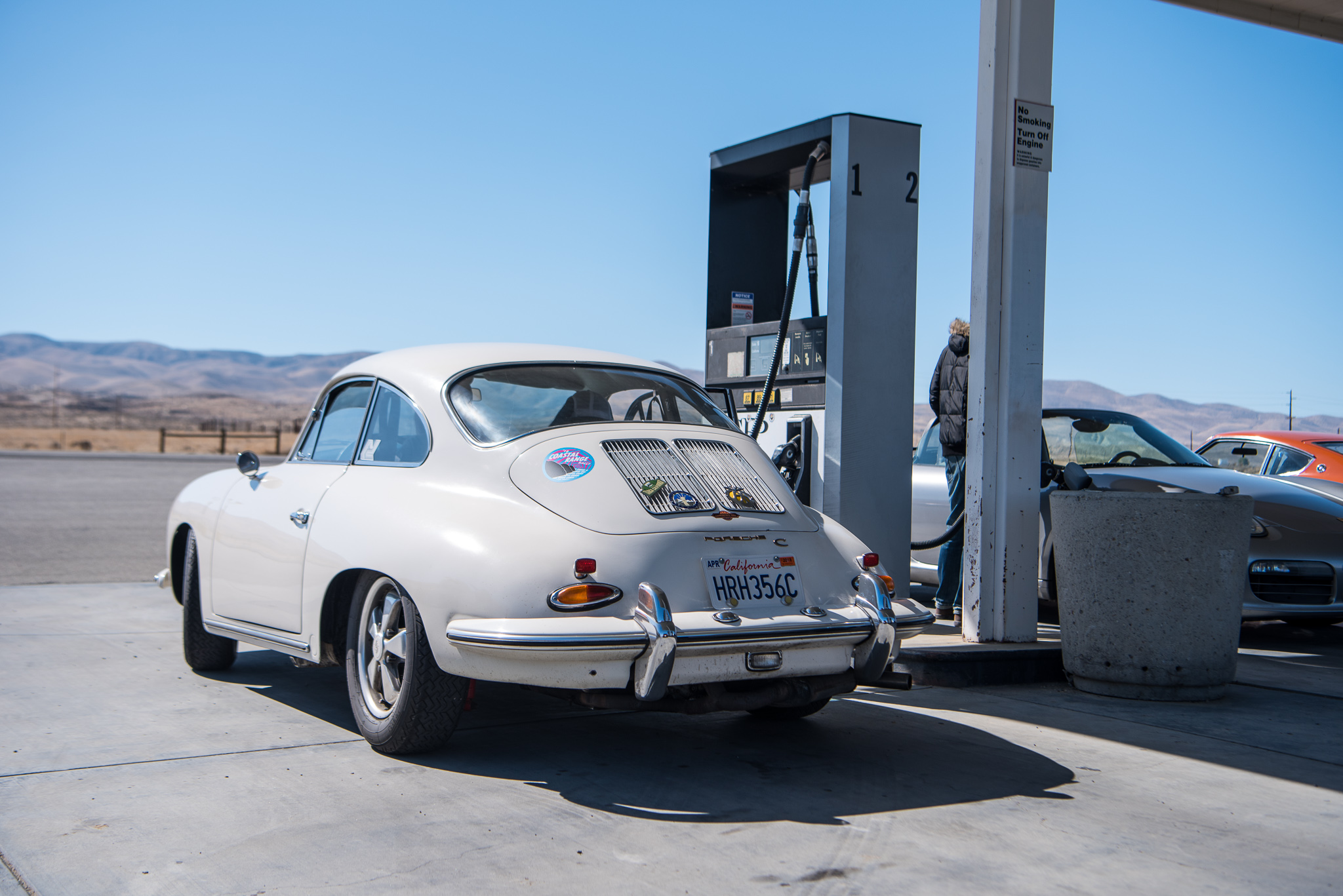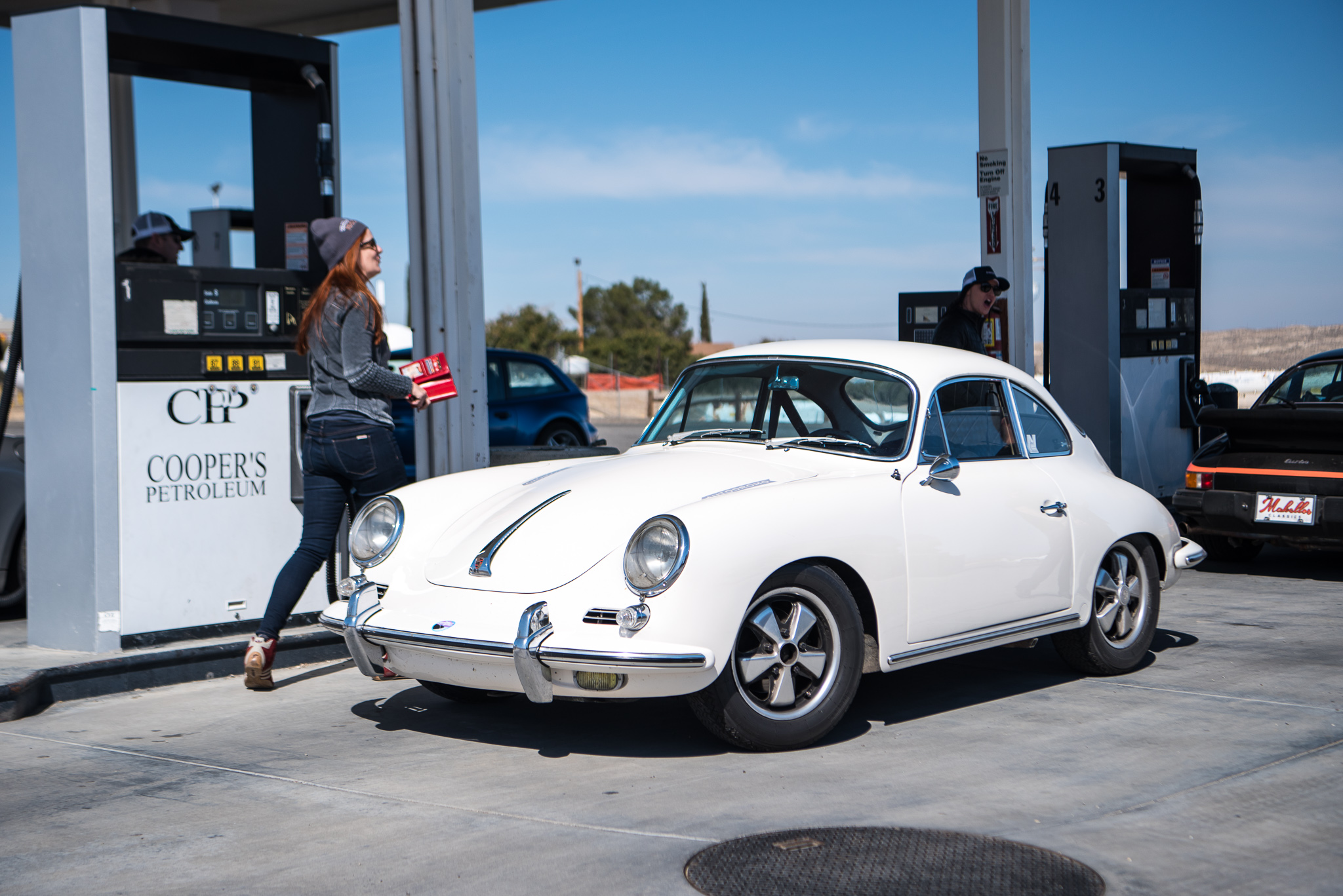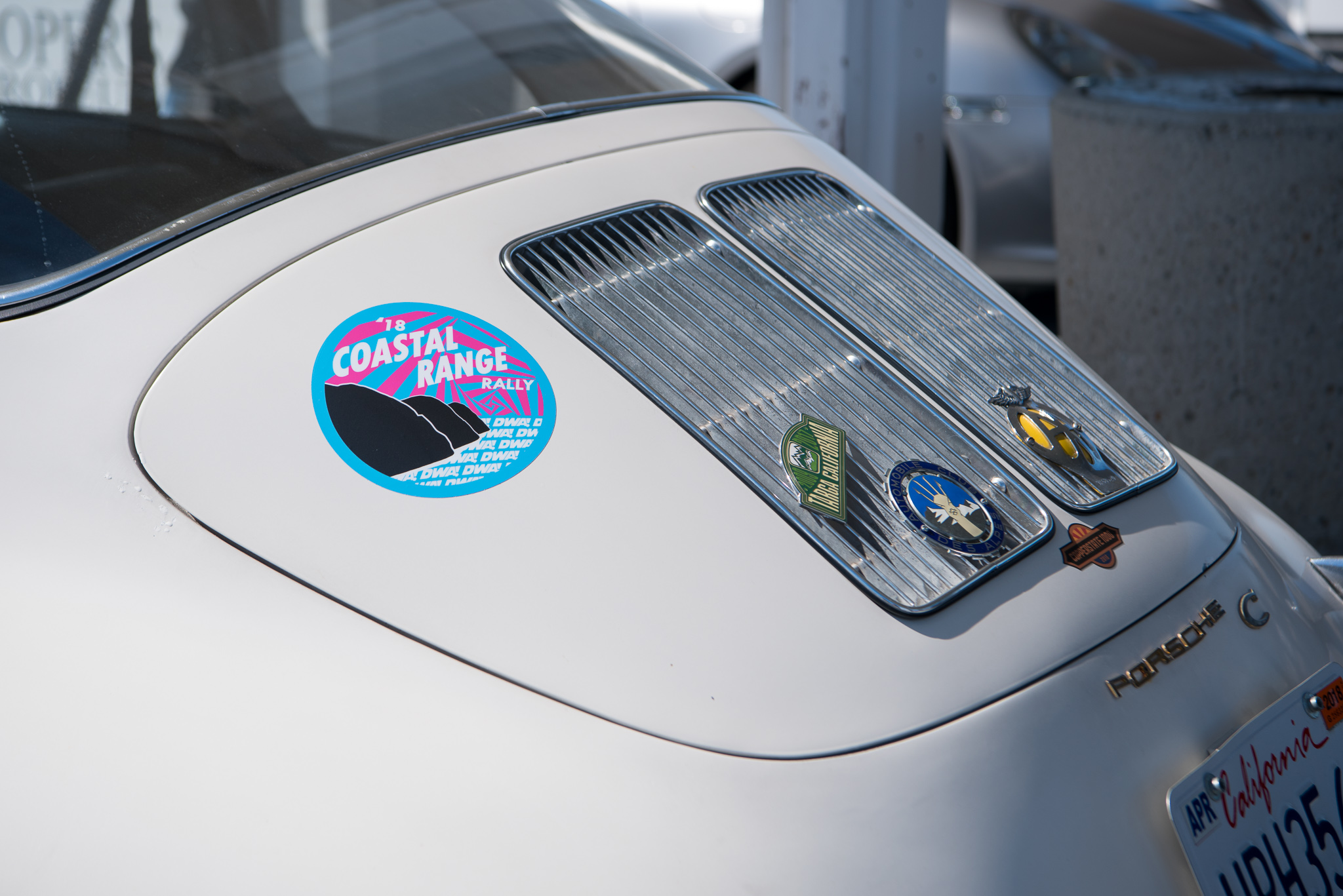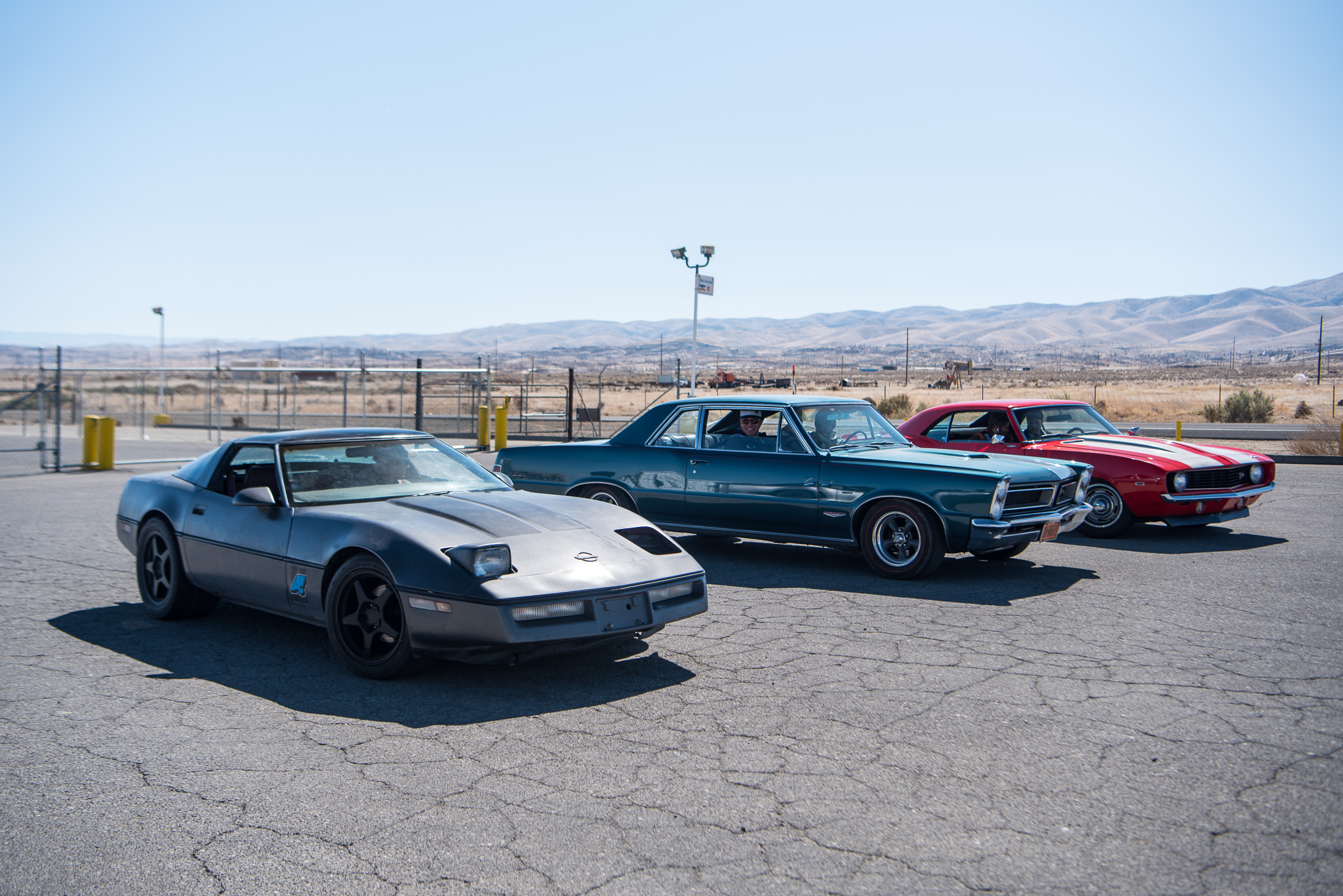 Every stop turns into a car show.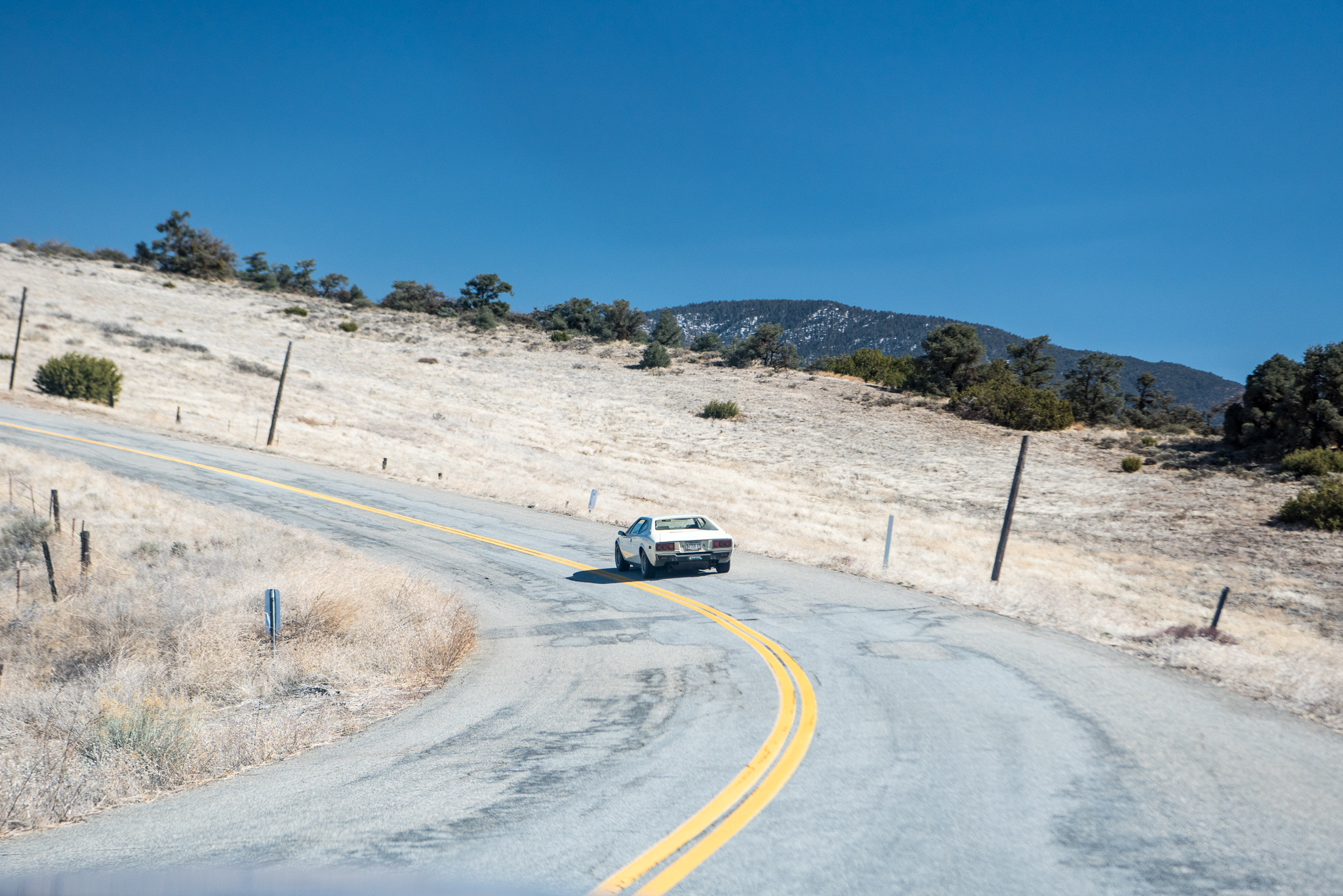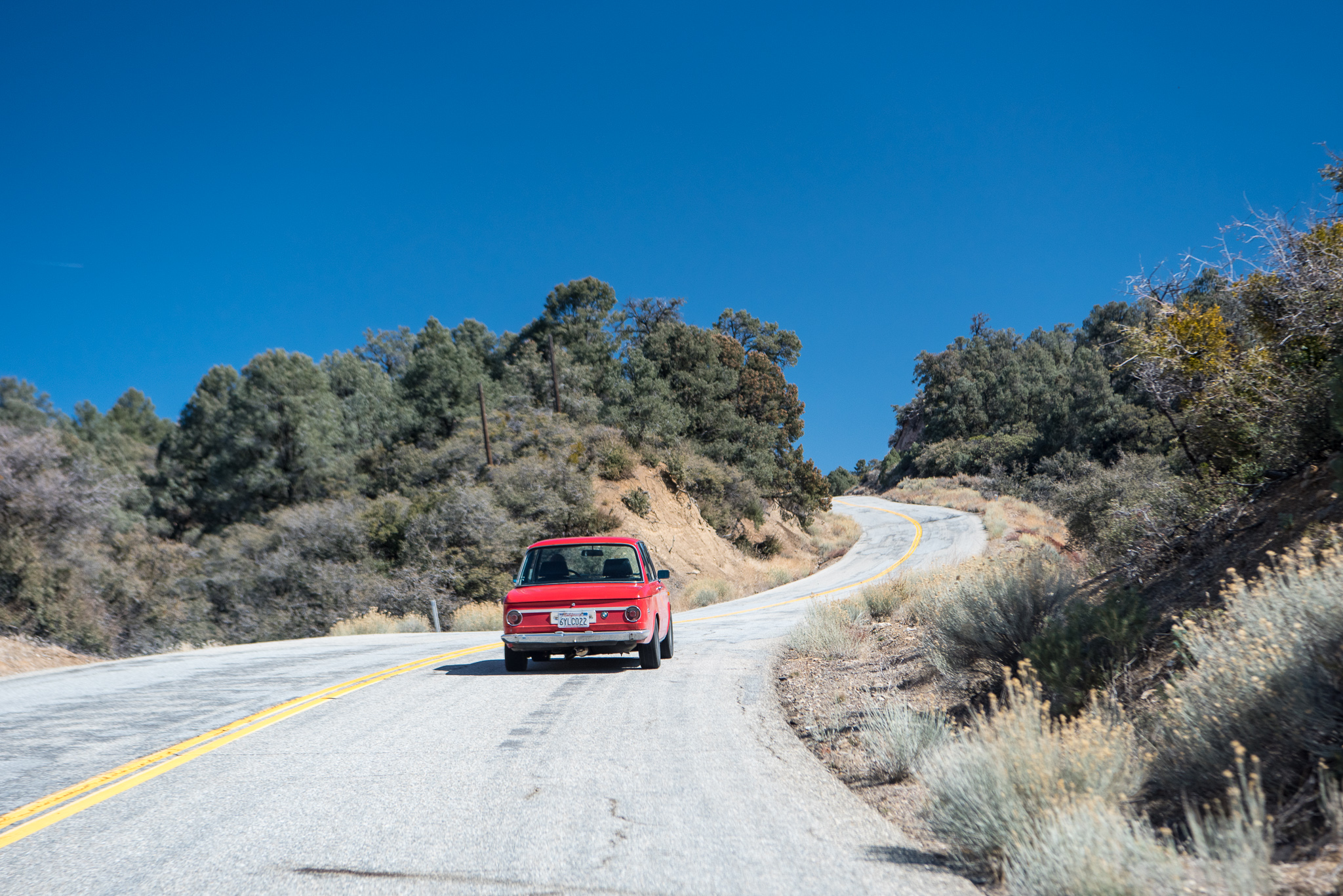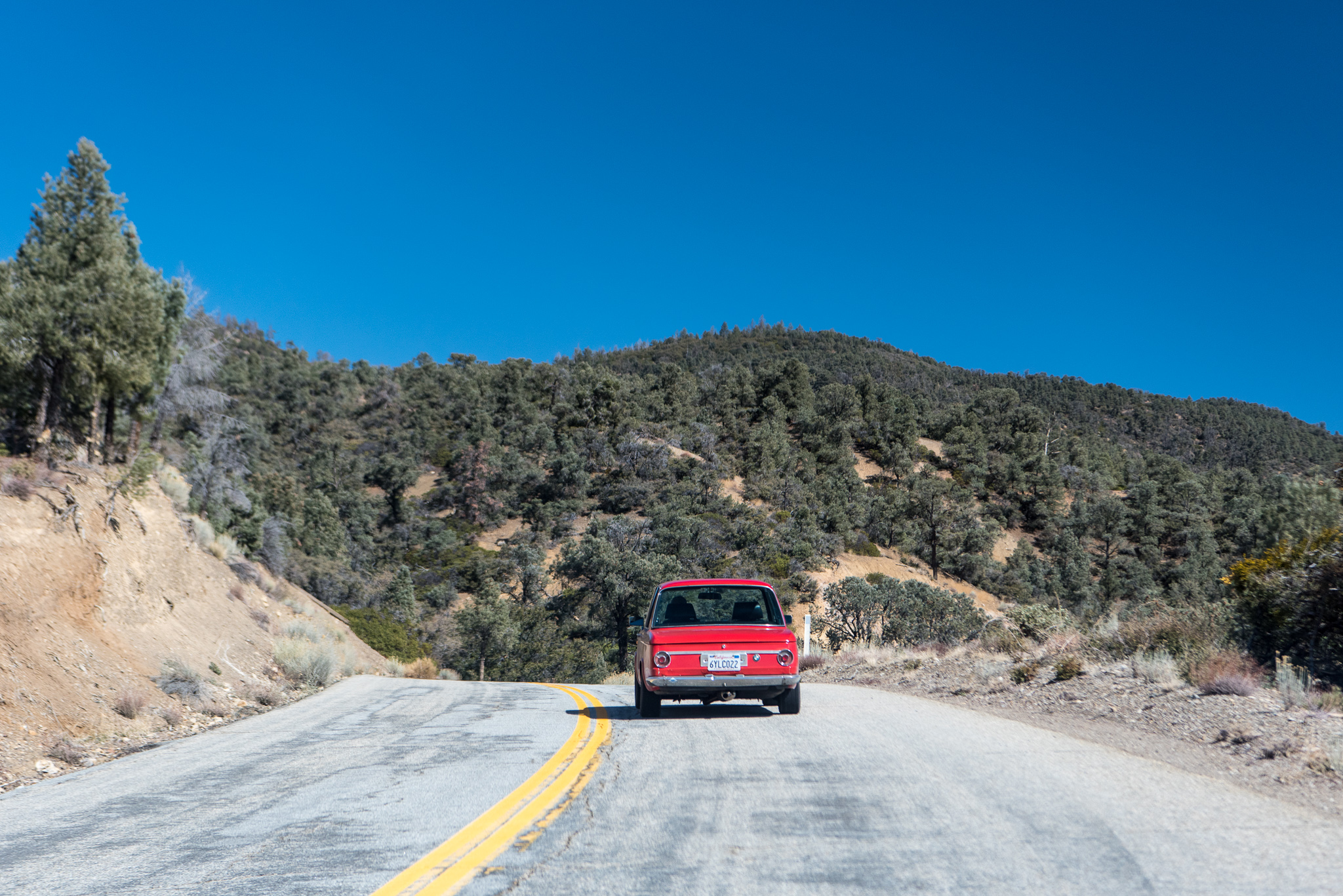 Back on the road, the view was constantly changing in this area.
Then, lunch in a remote town. The Big Party menu was a bit slim on options, so we all ordered individual meals.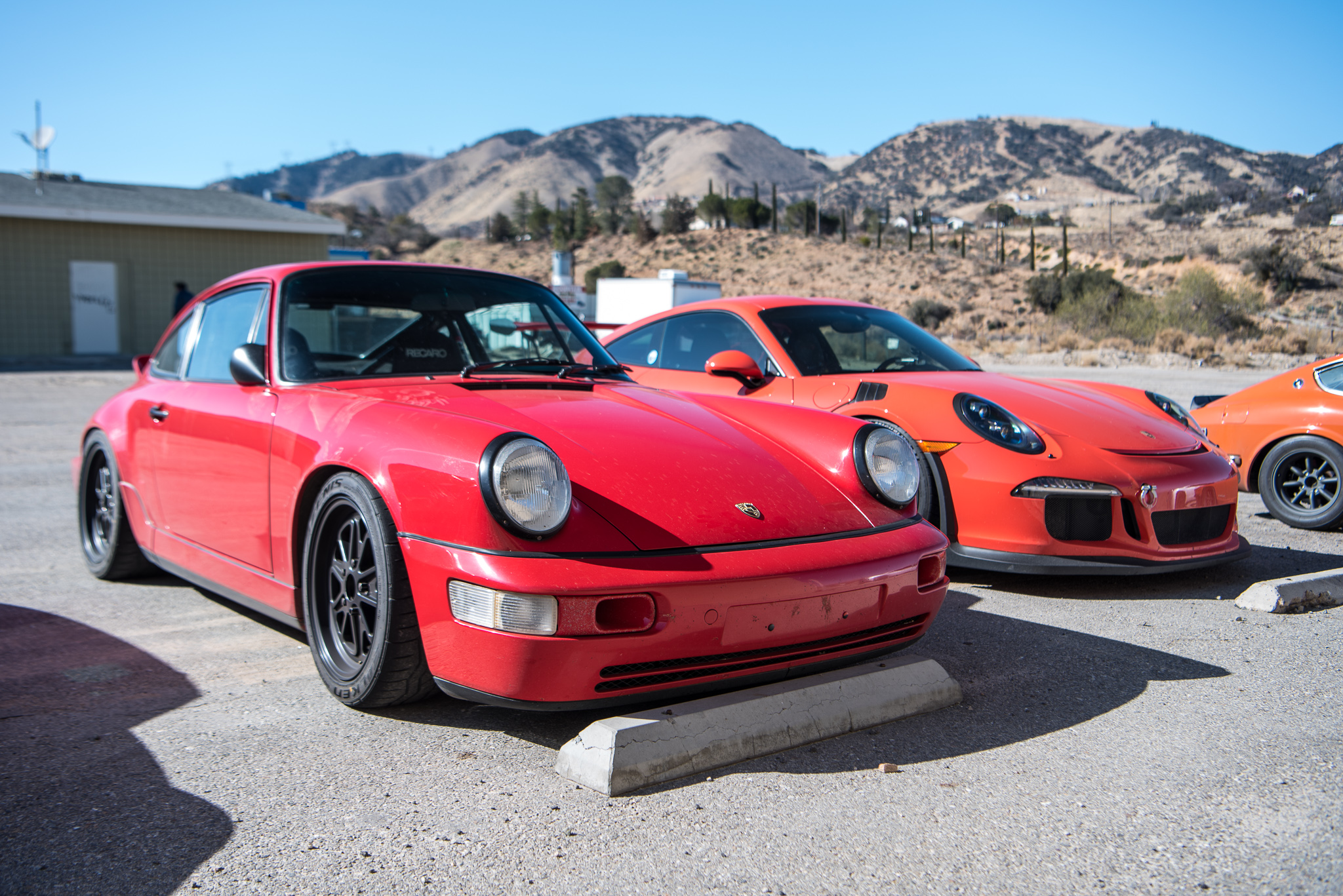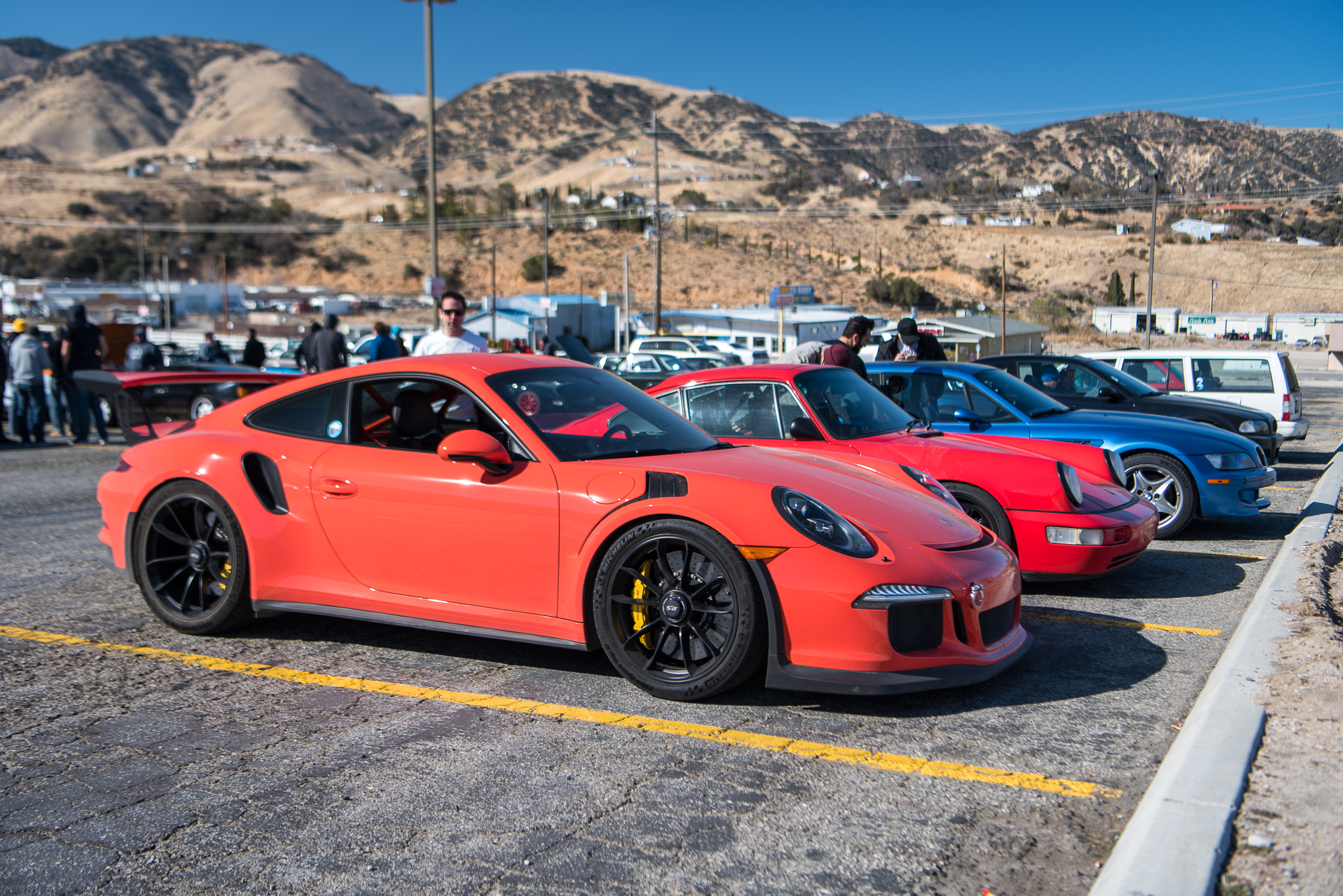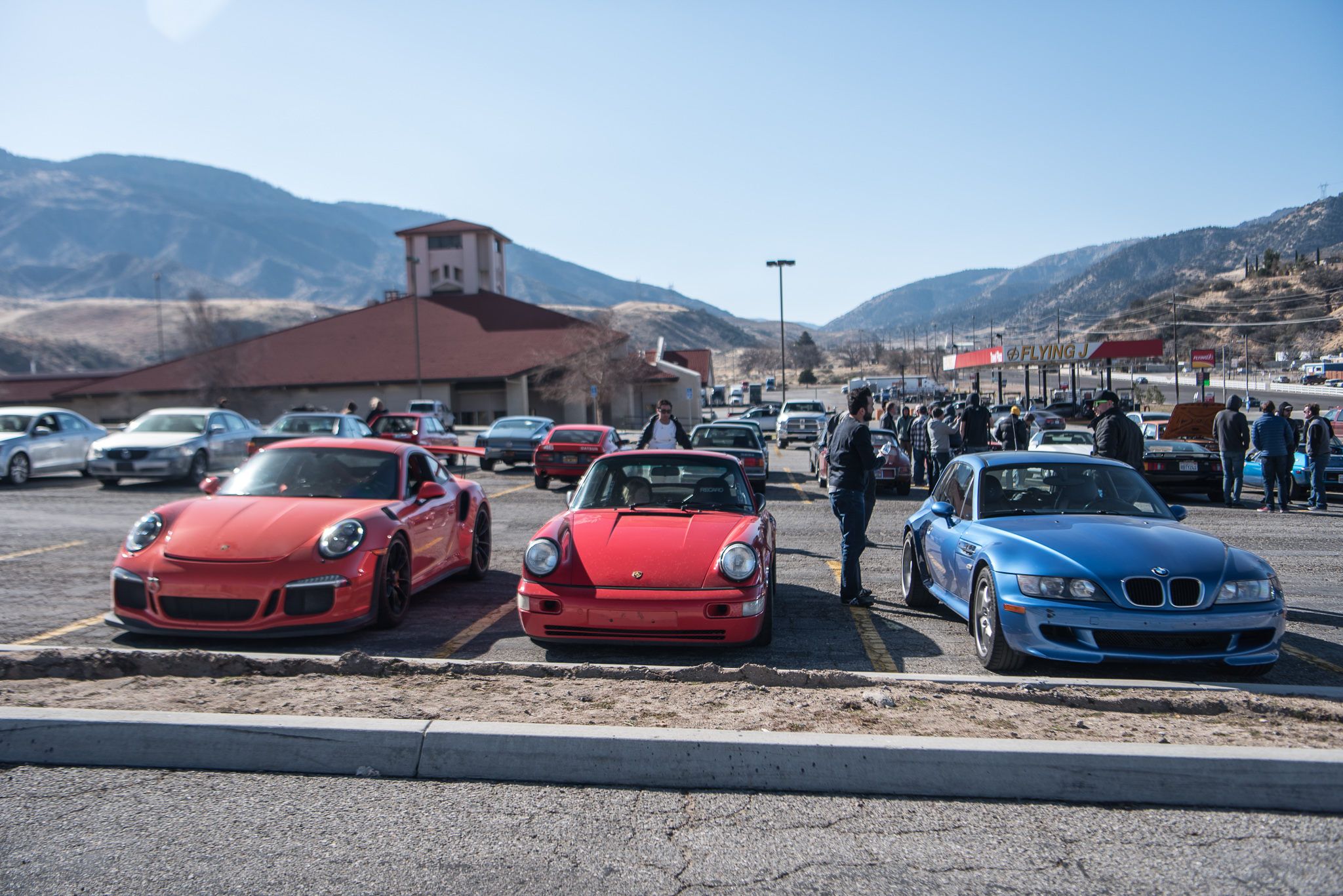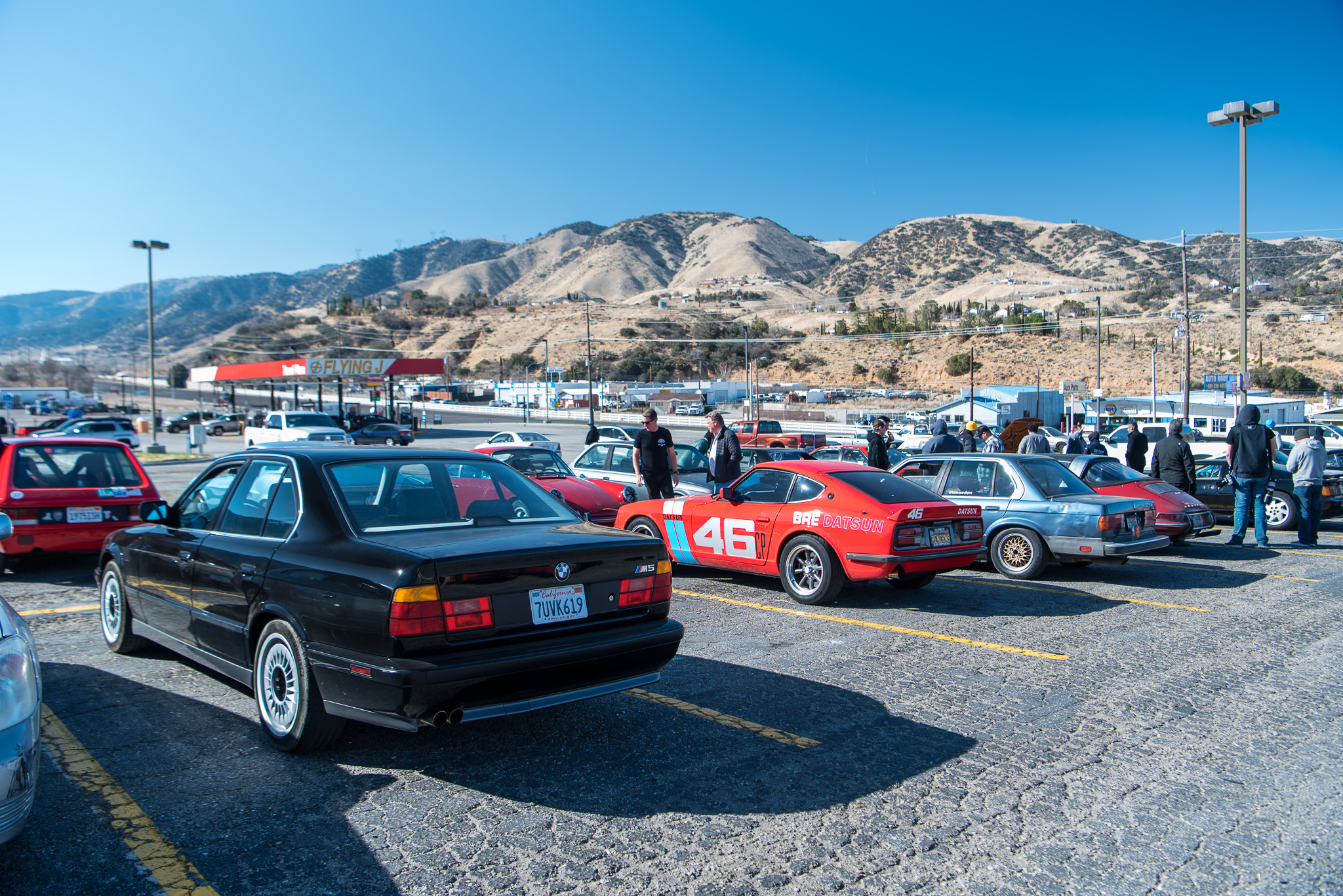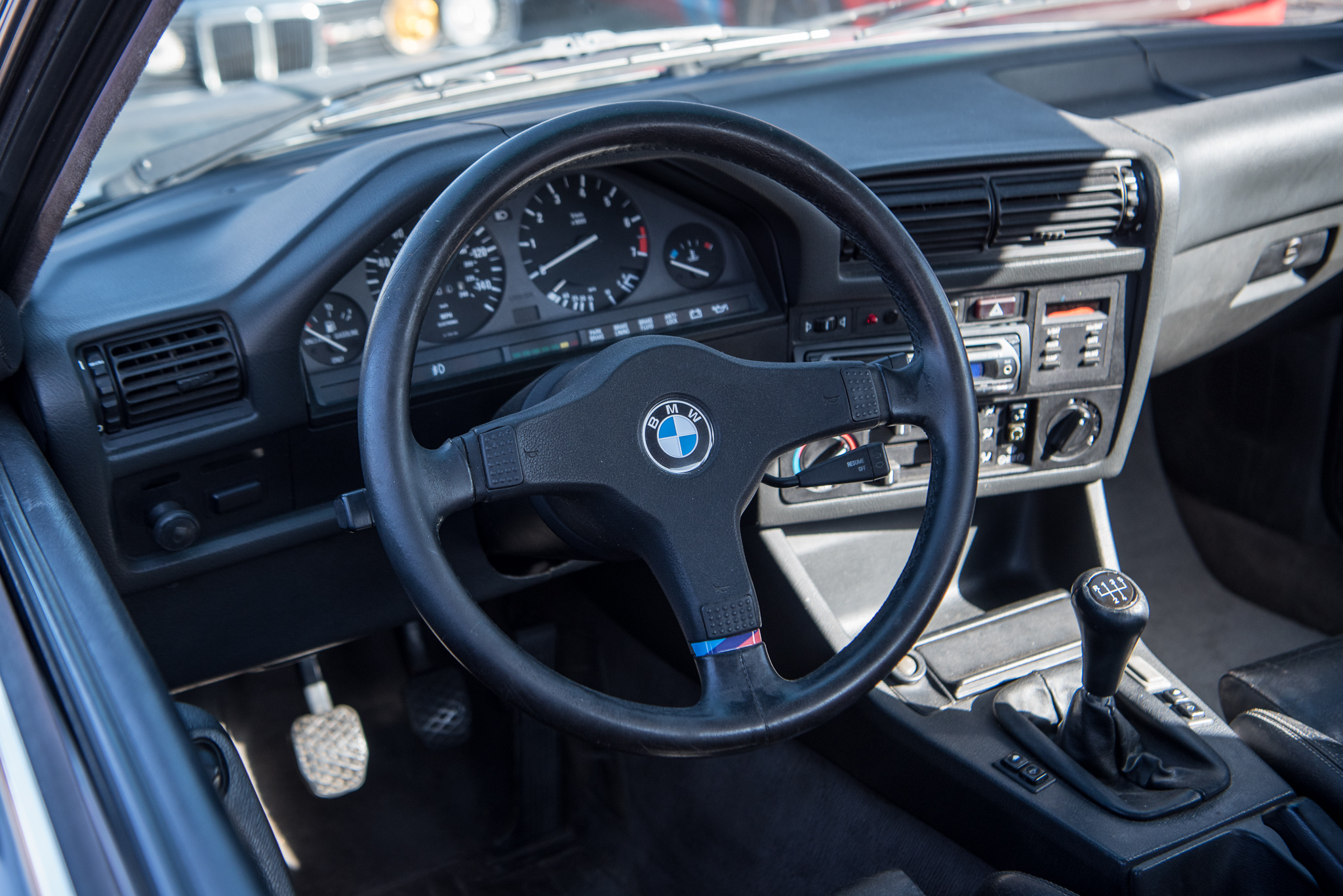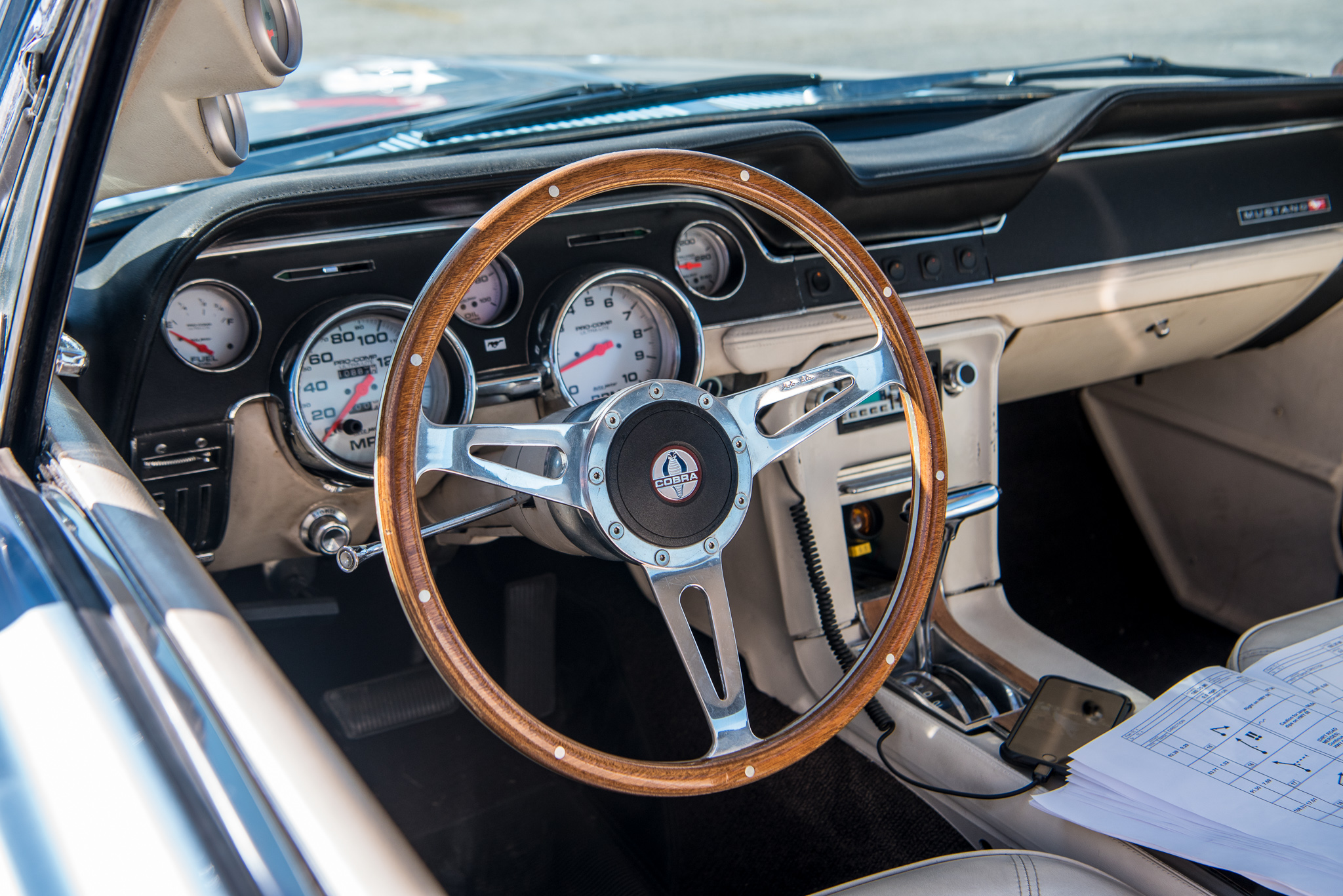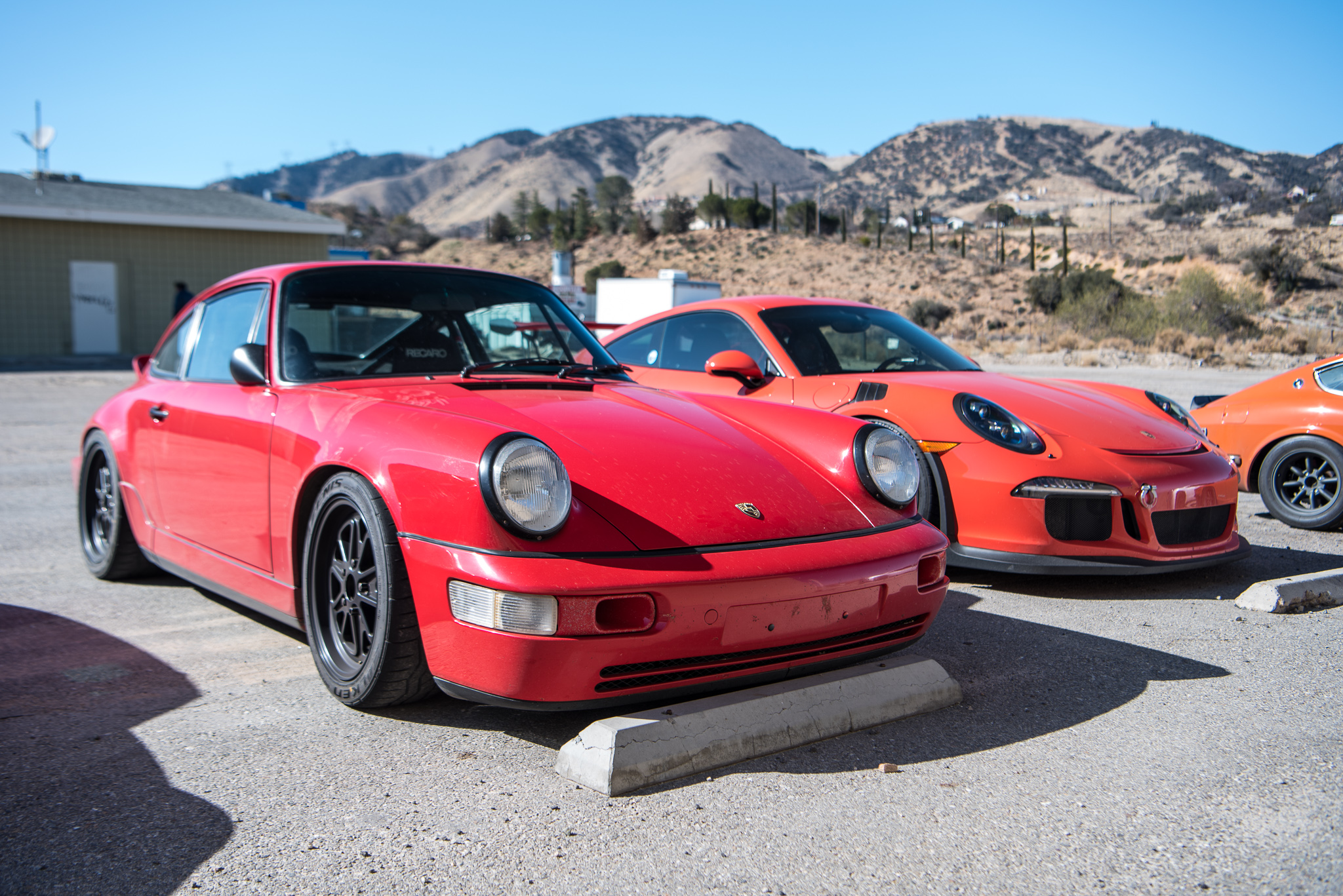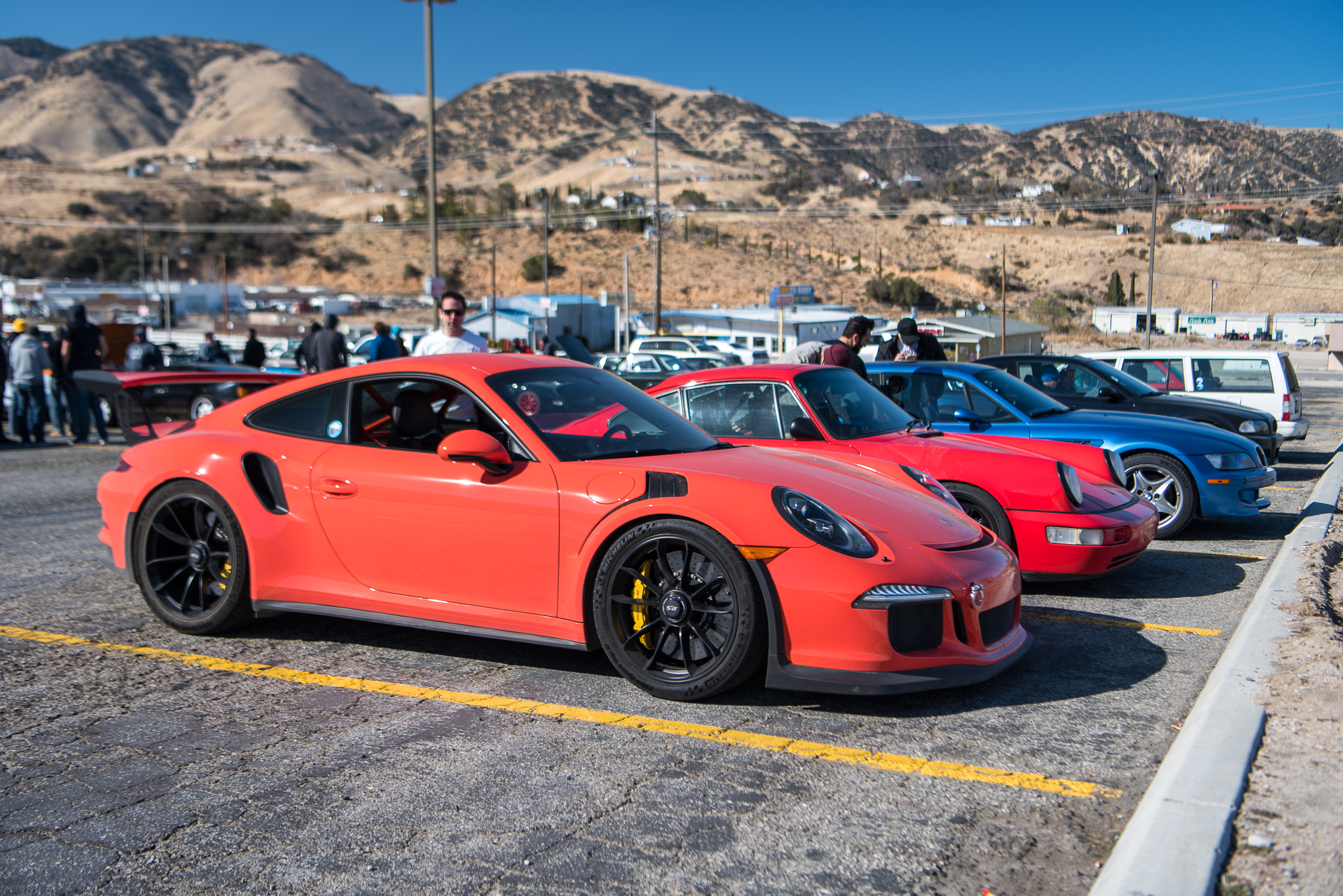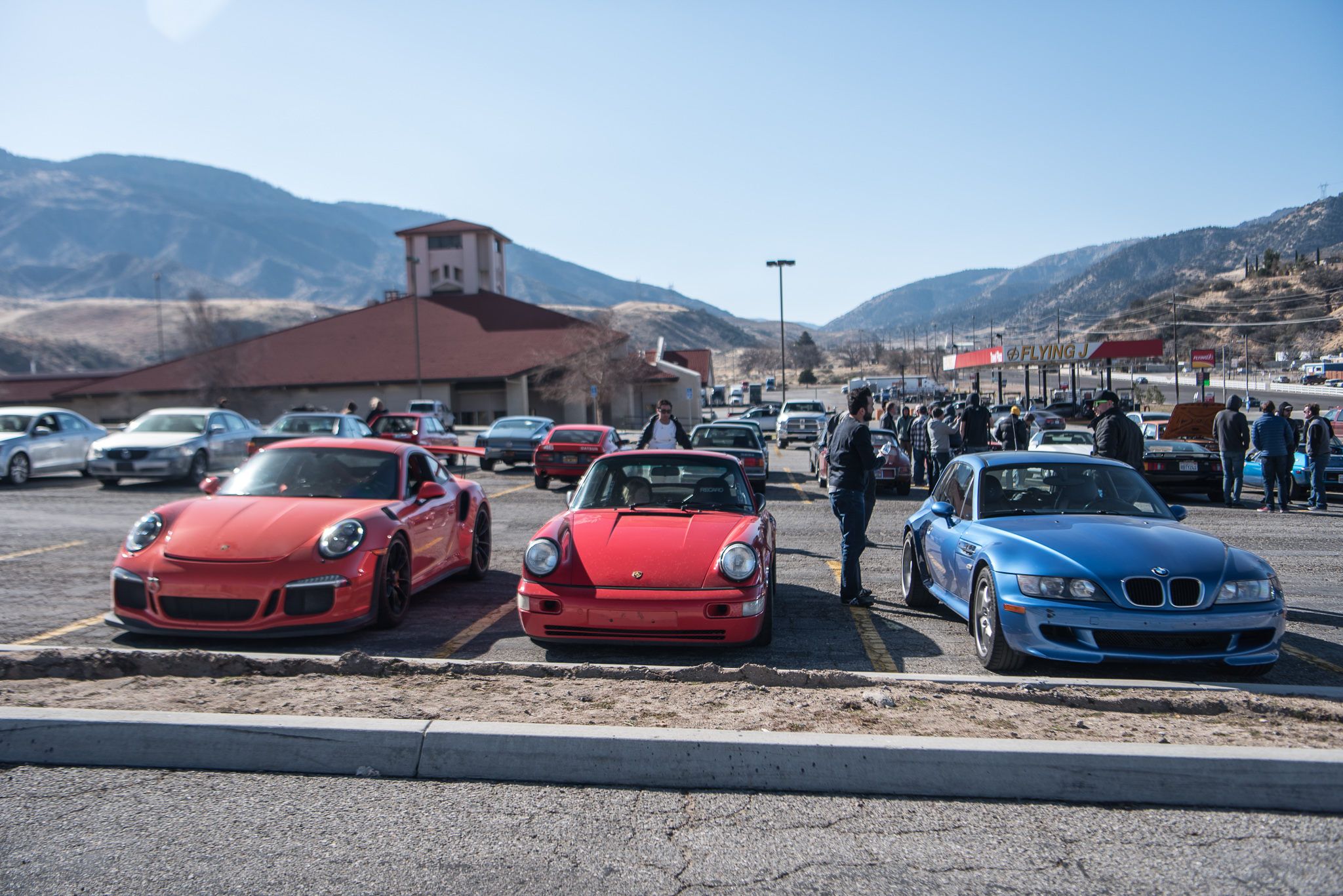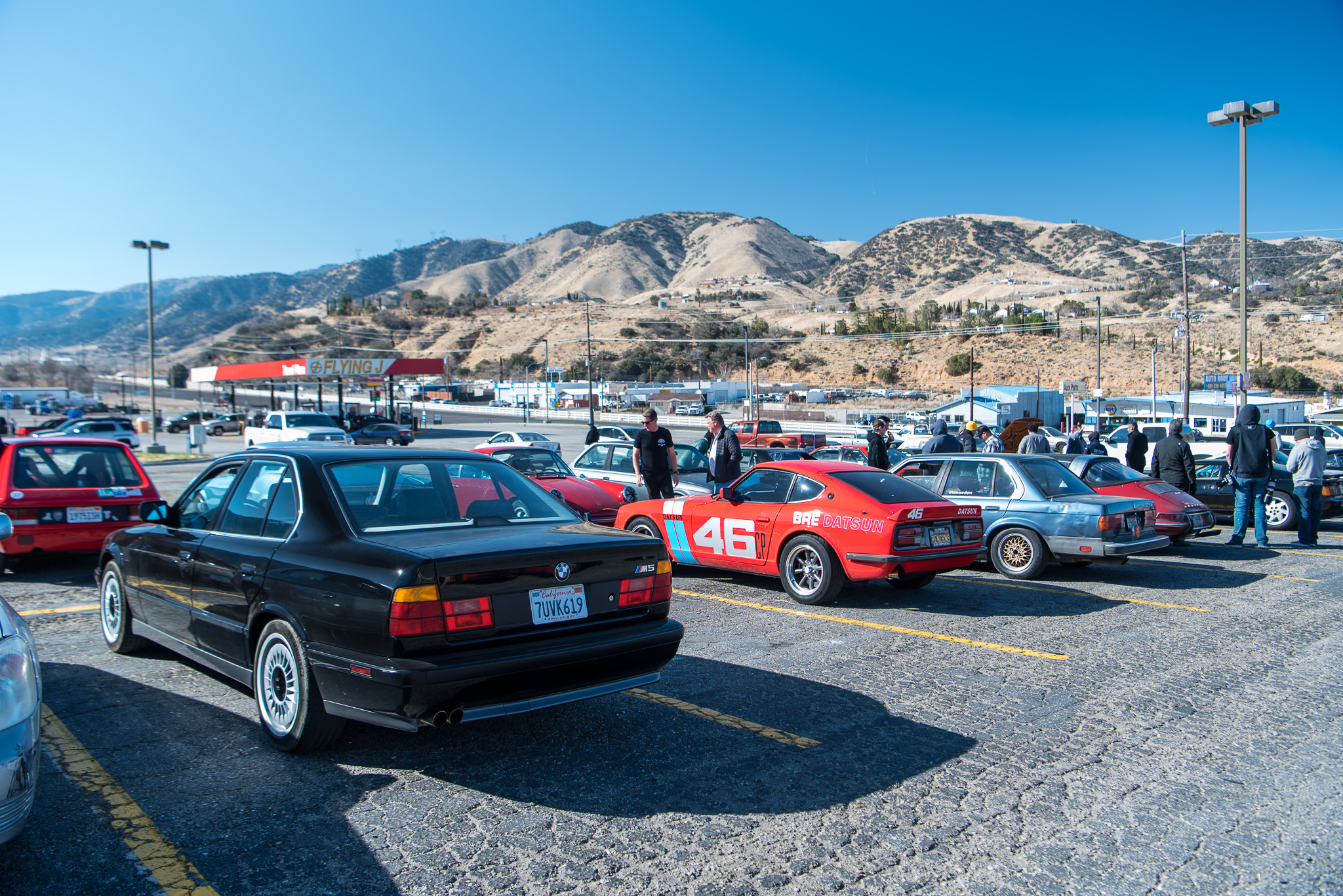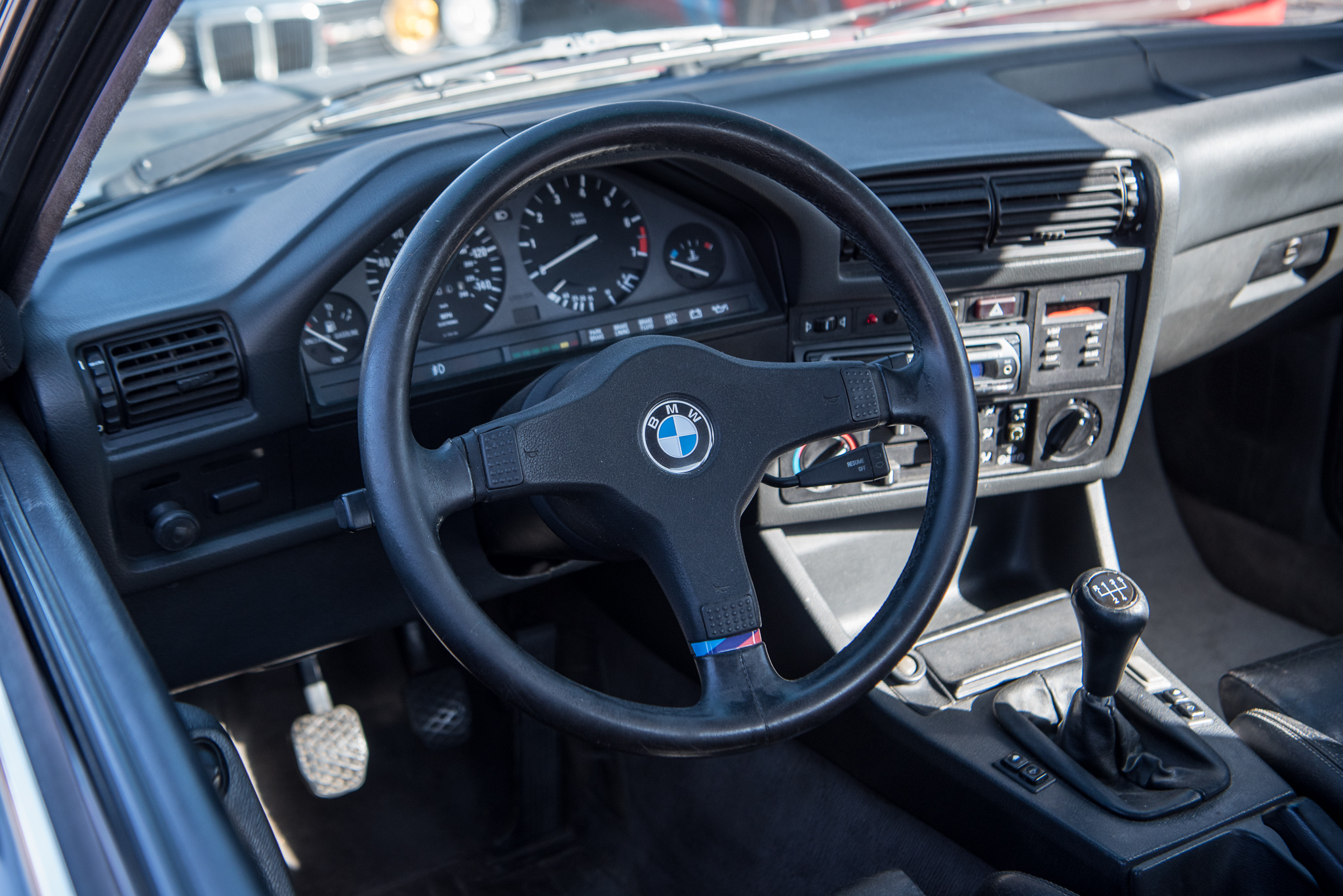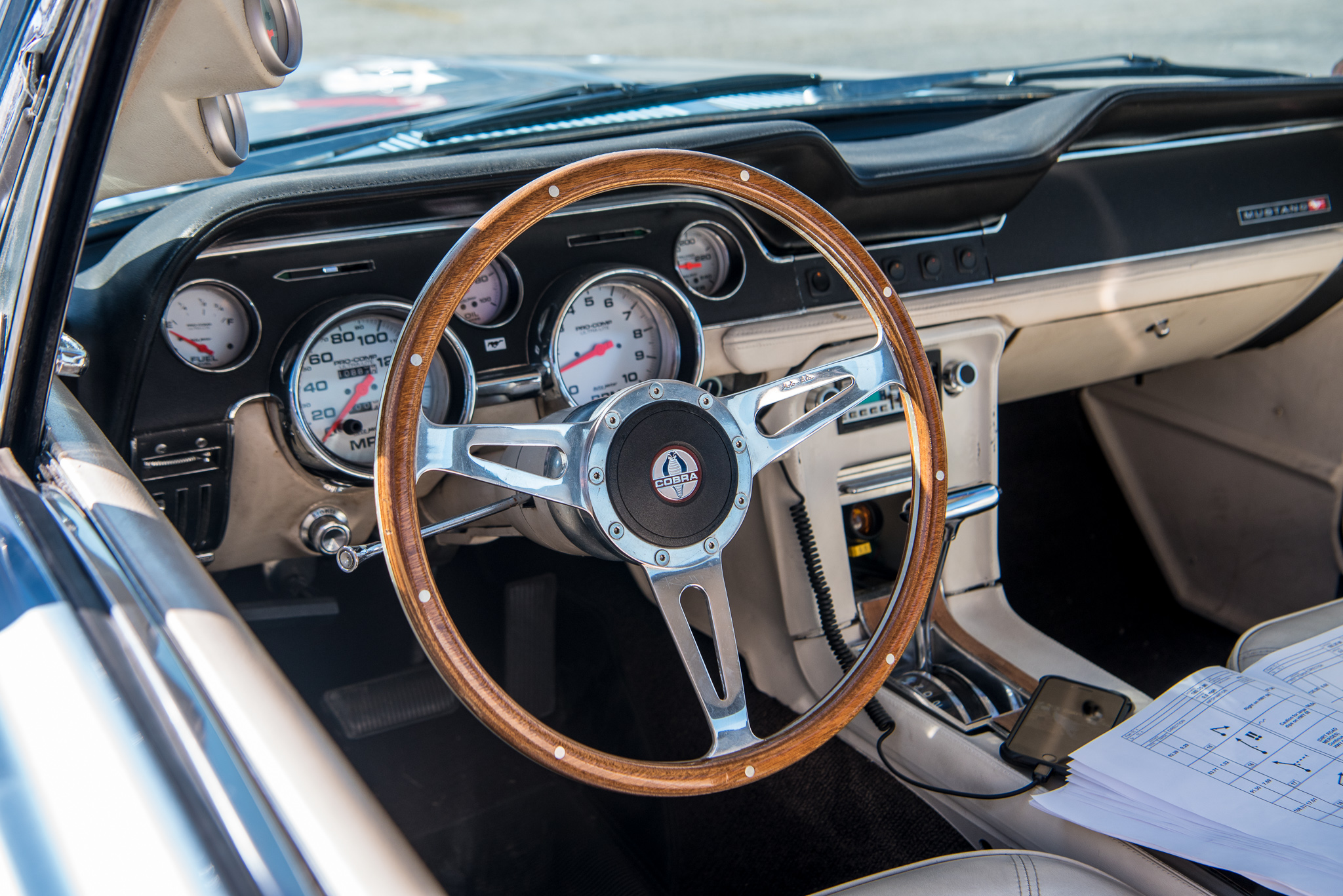 The after-lunch meet up was in a pretty picturesque valley that made for a great backdrop.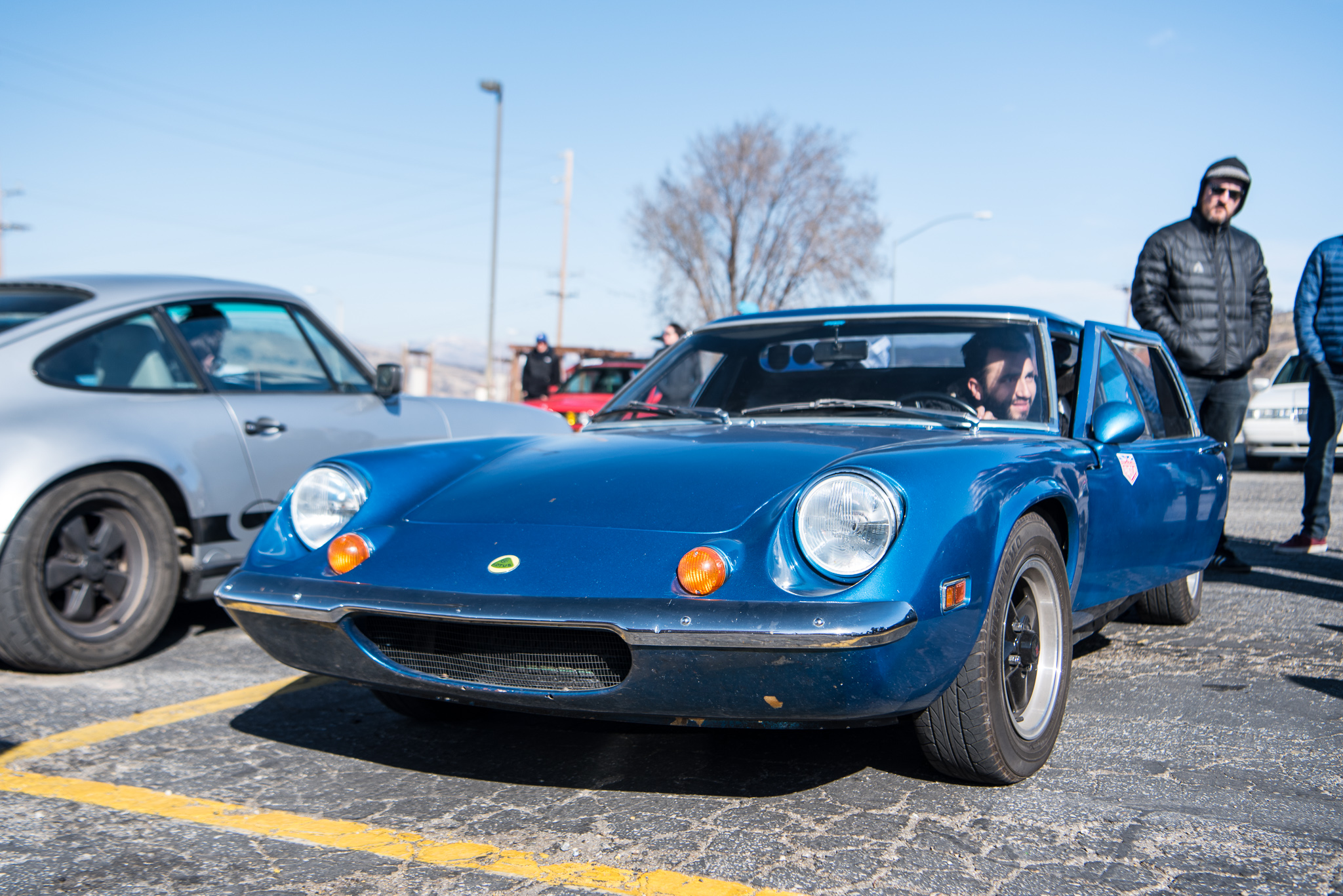 At some point the idea of getting into the Lotus Europa started floating around. Art is a pretty average sized dude, and he barely managed to squeeze in there.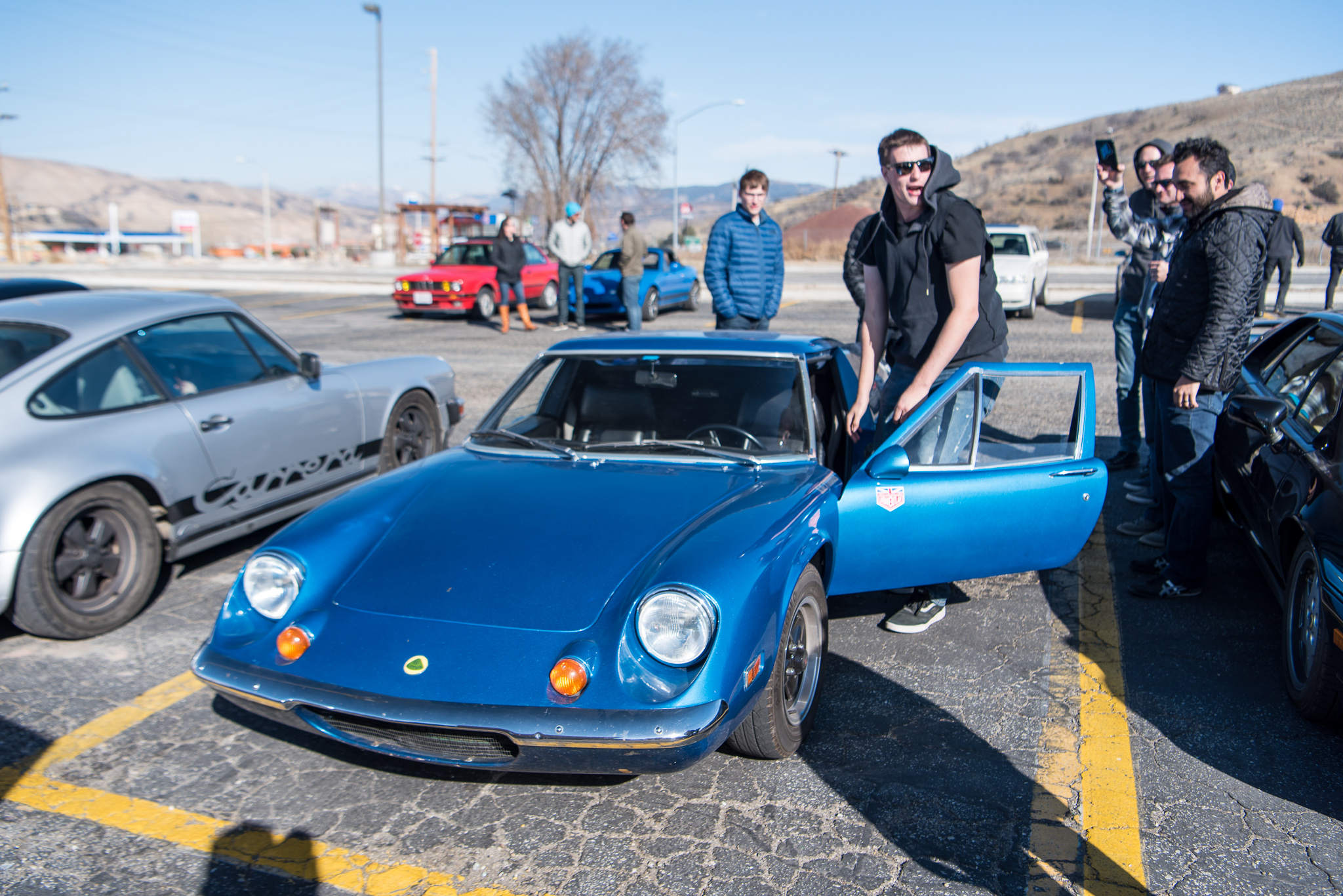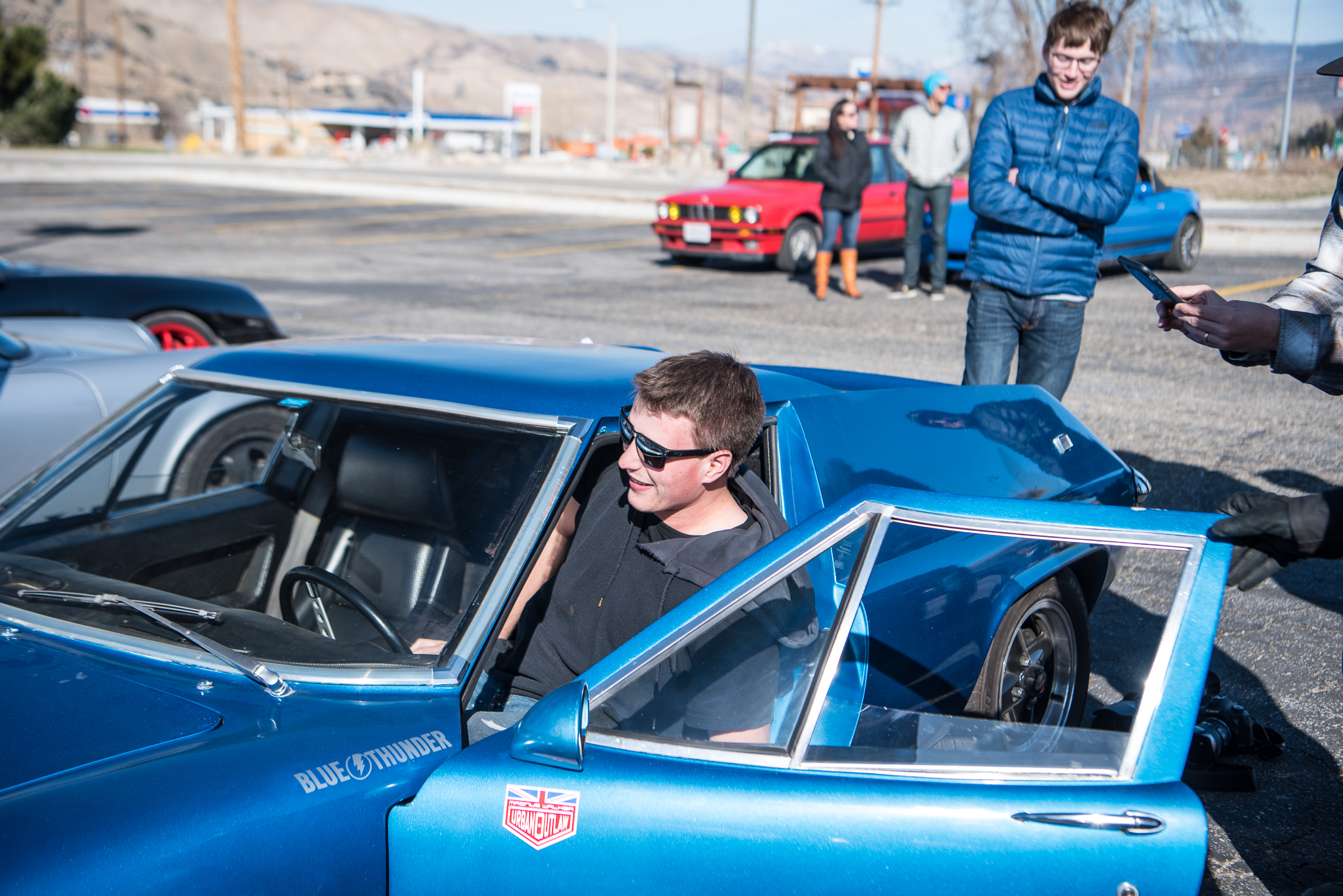 So what about getting Keiron in there, the human equivalent of a redwood tree? He was able to get in the car and close the door, although actually driving it would be out of the question.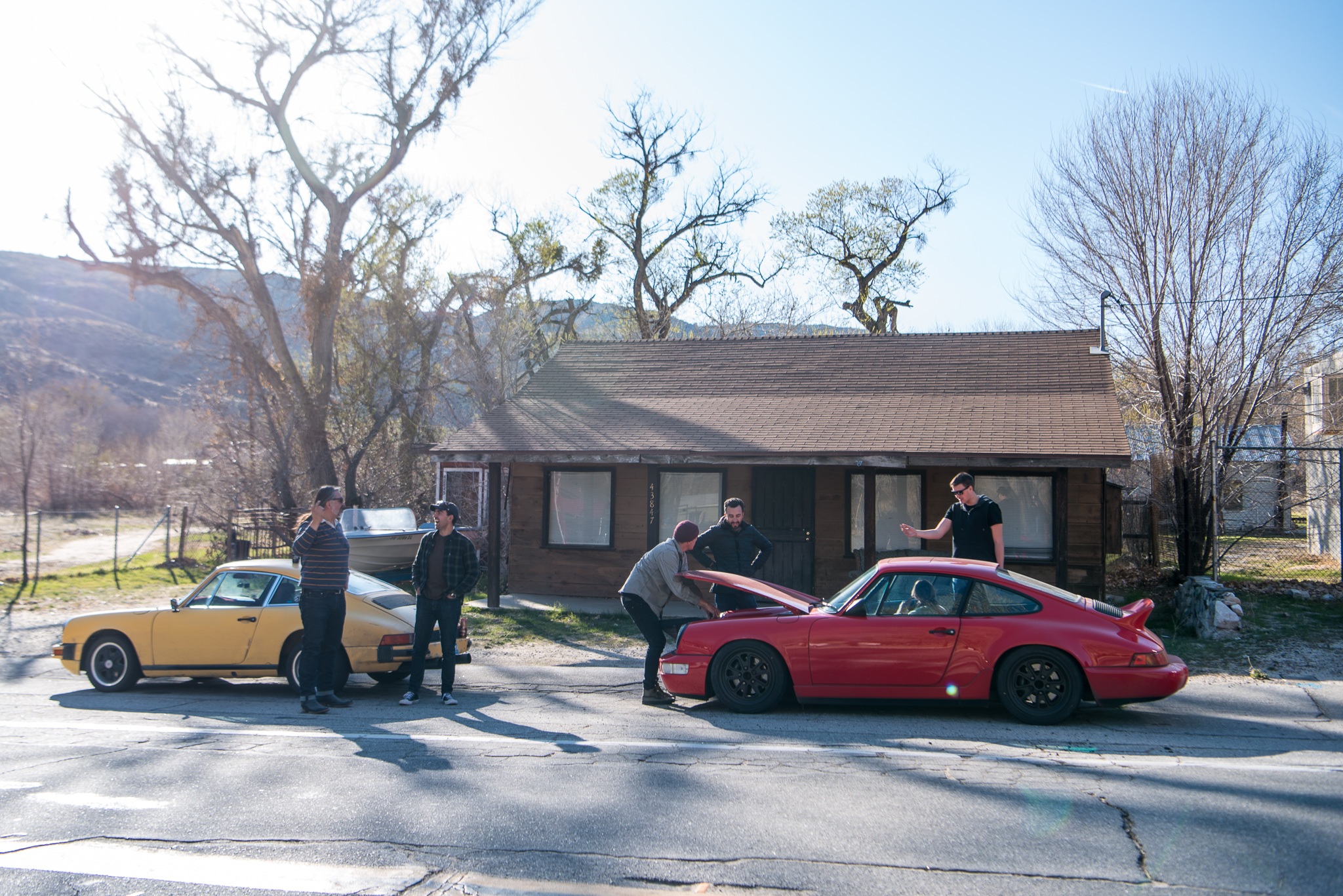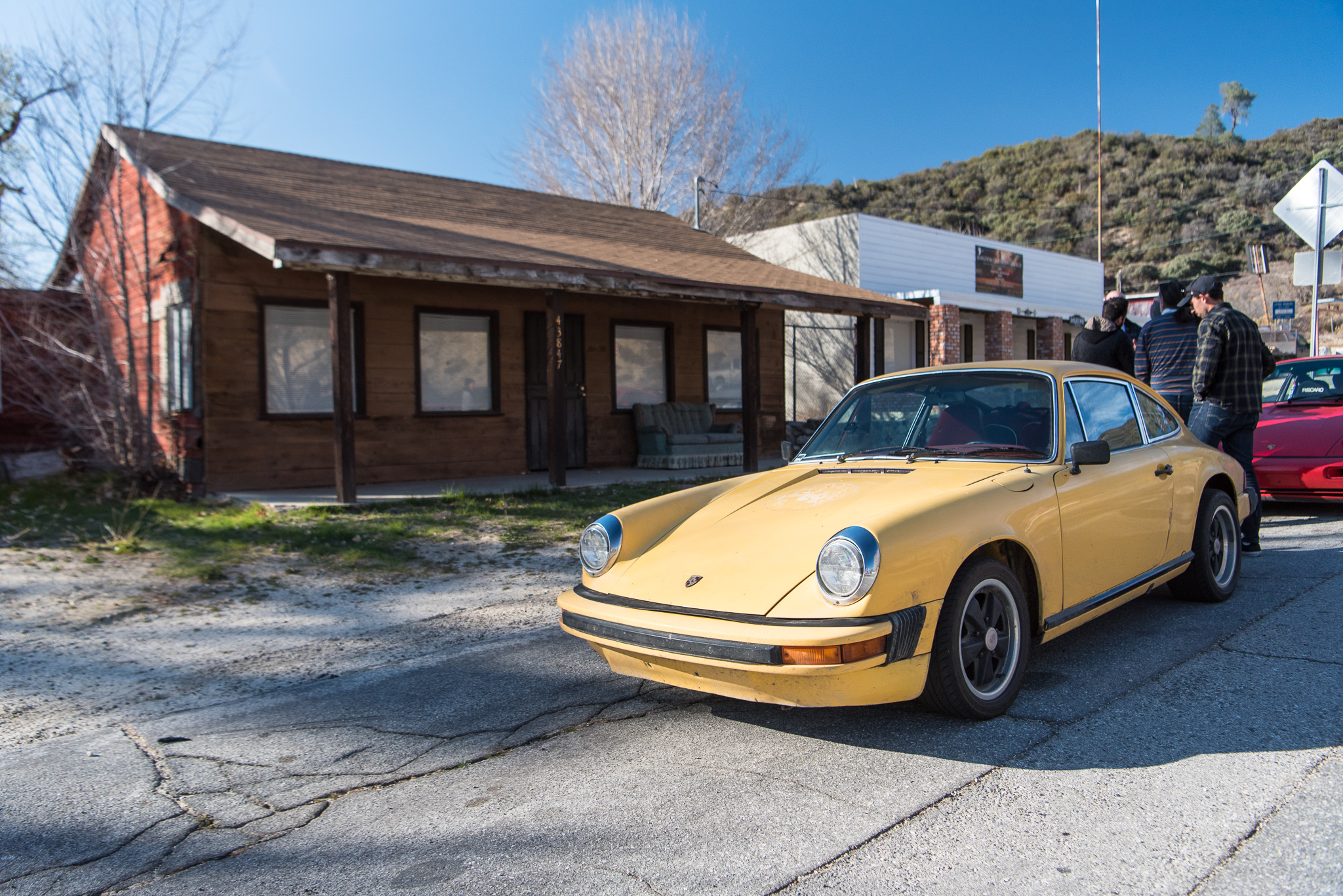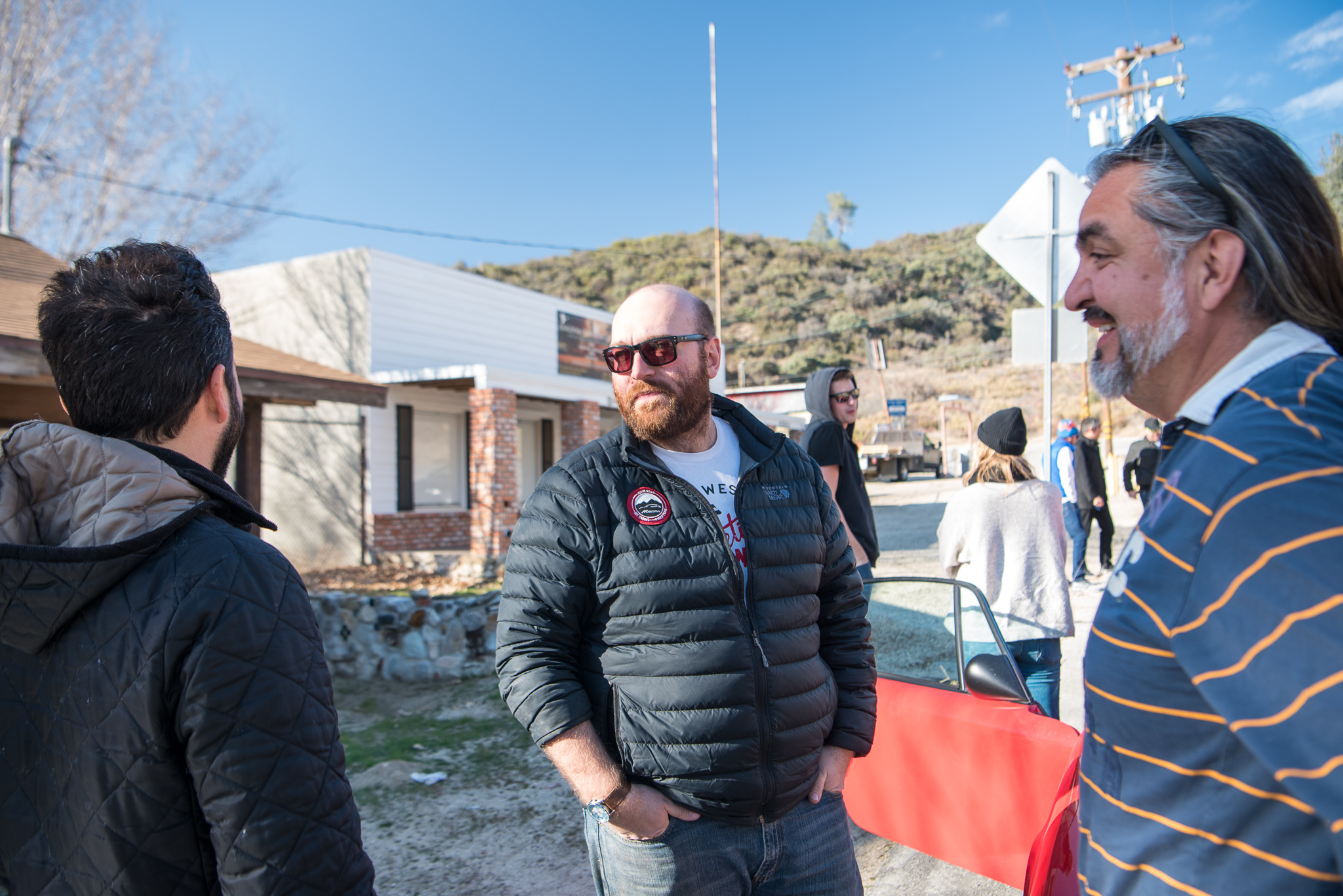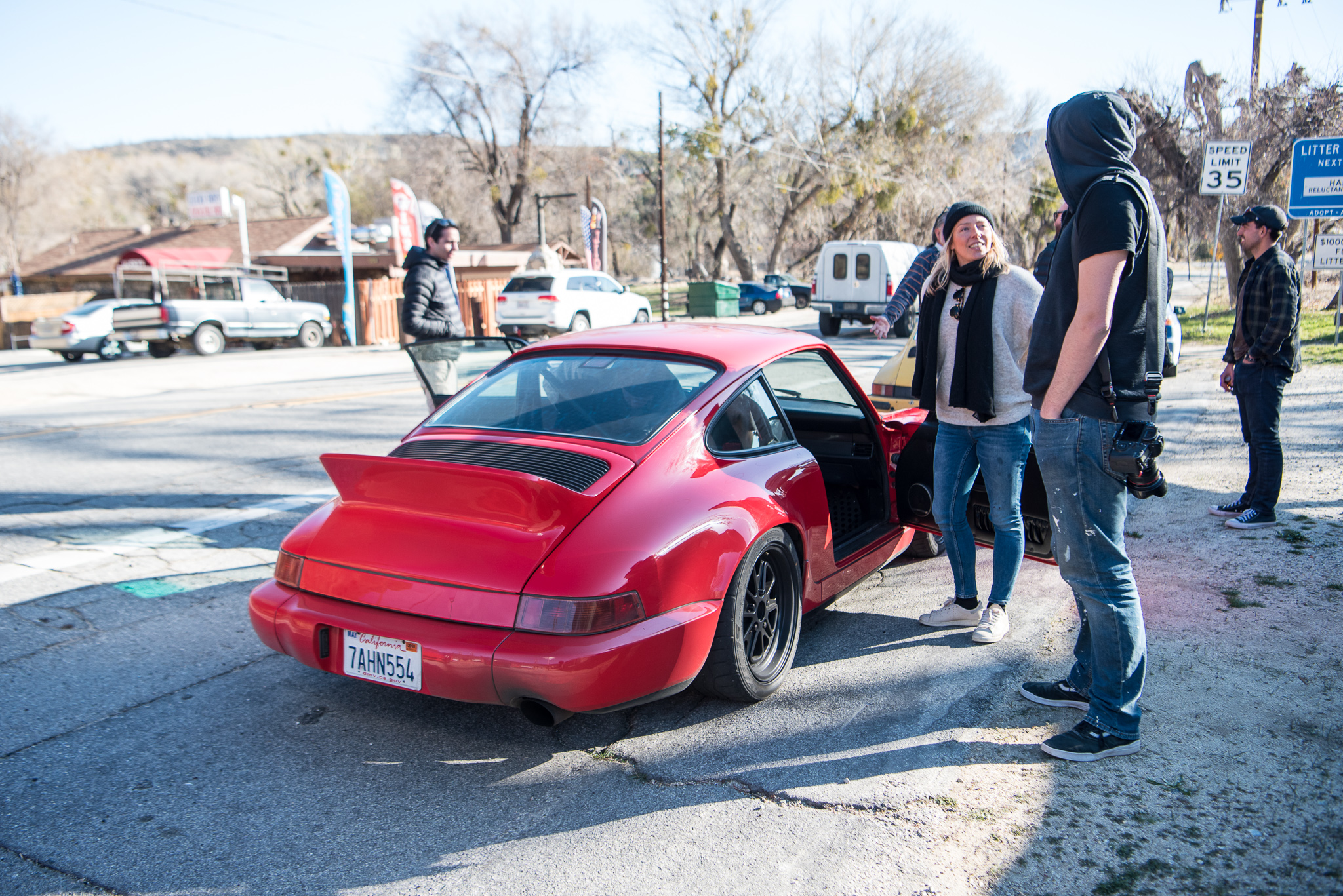 The next spot looked enticing, but it was across the street from the local bar, where its patrons were already hammered in the early afternoon.
We paused at a giant dirt pull-out and--wait, is that someone up there?
Yep. The young Keiron Berndt climbed up that hill to get a better vantage point...and thought about getting down later.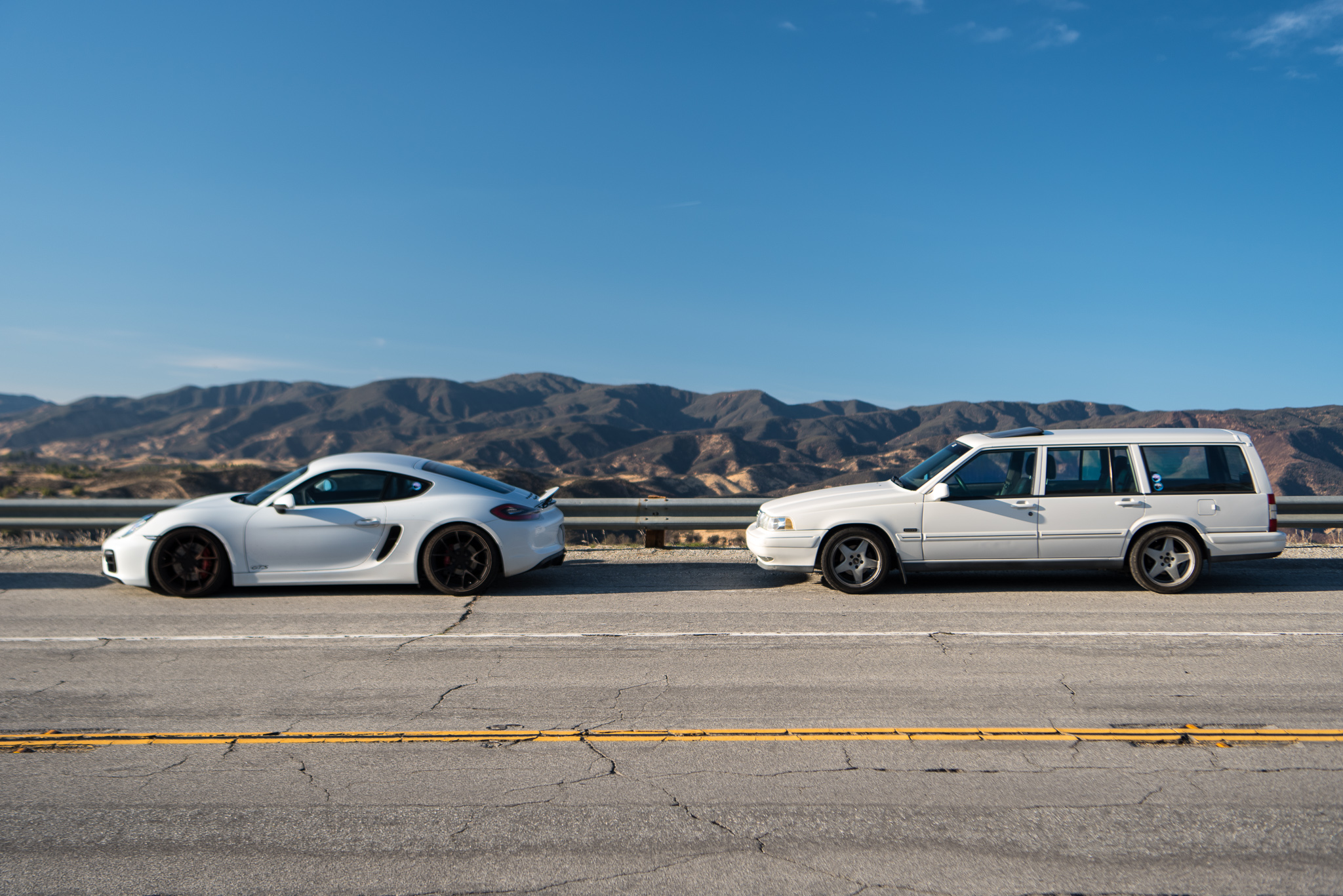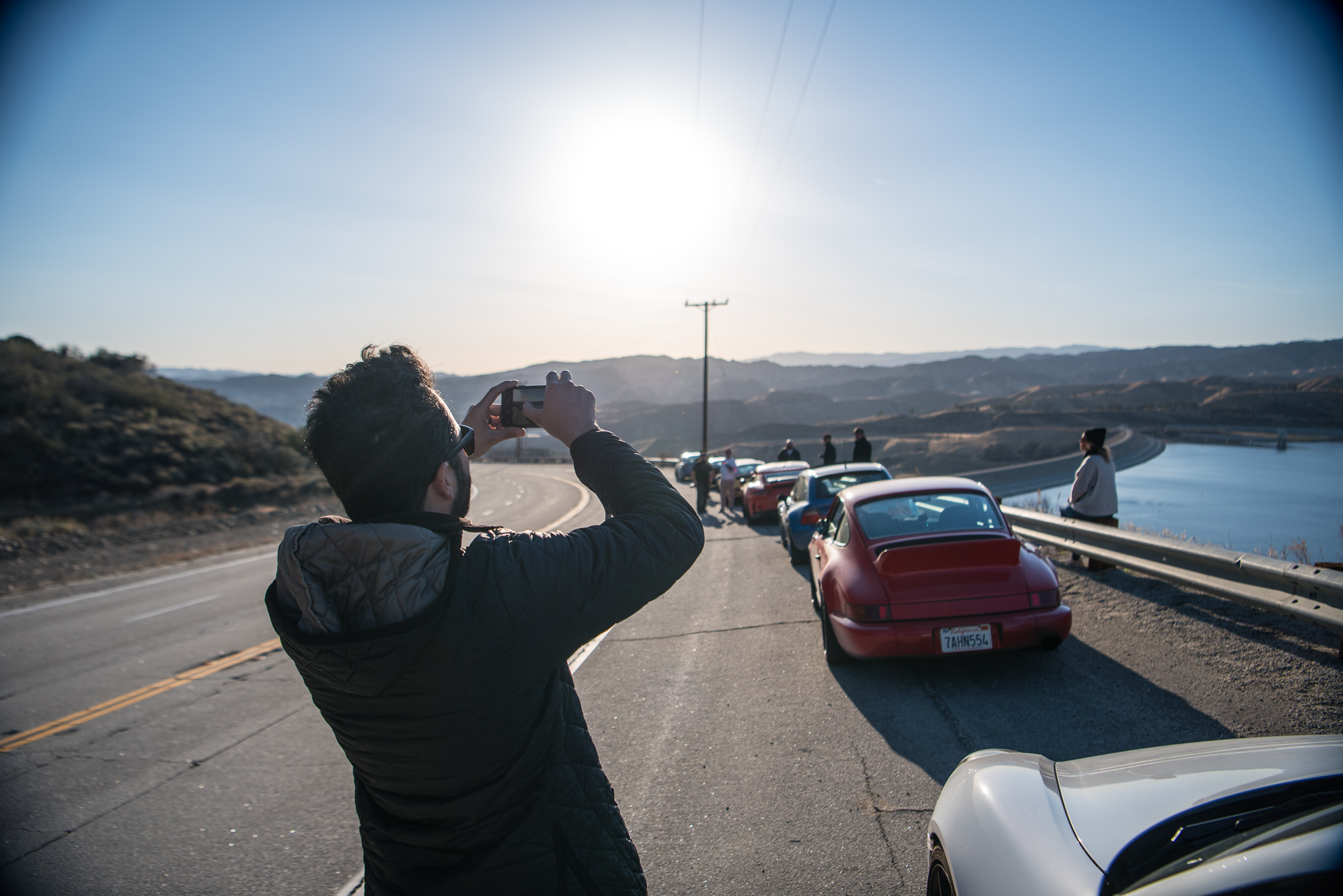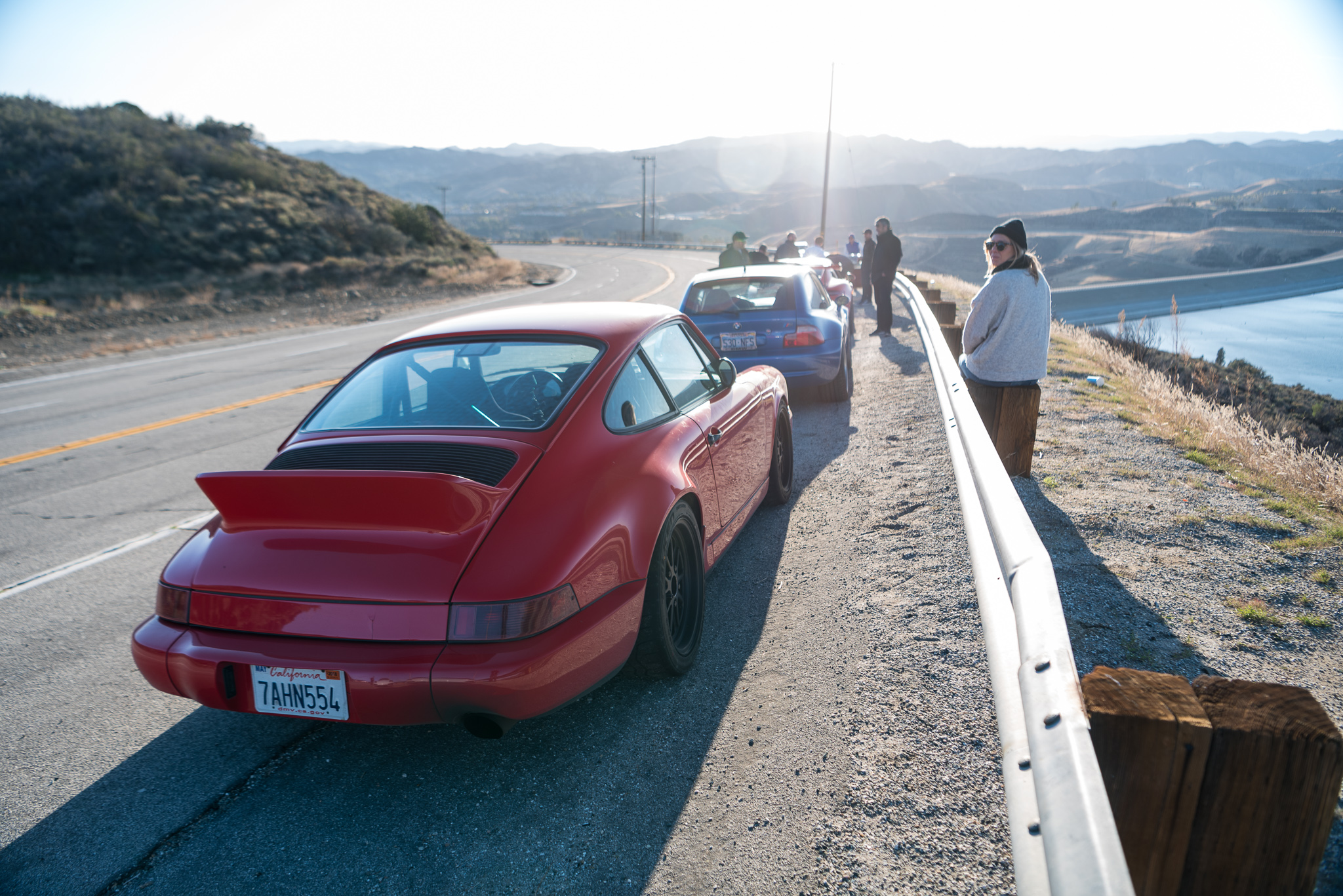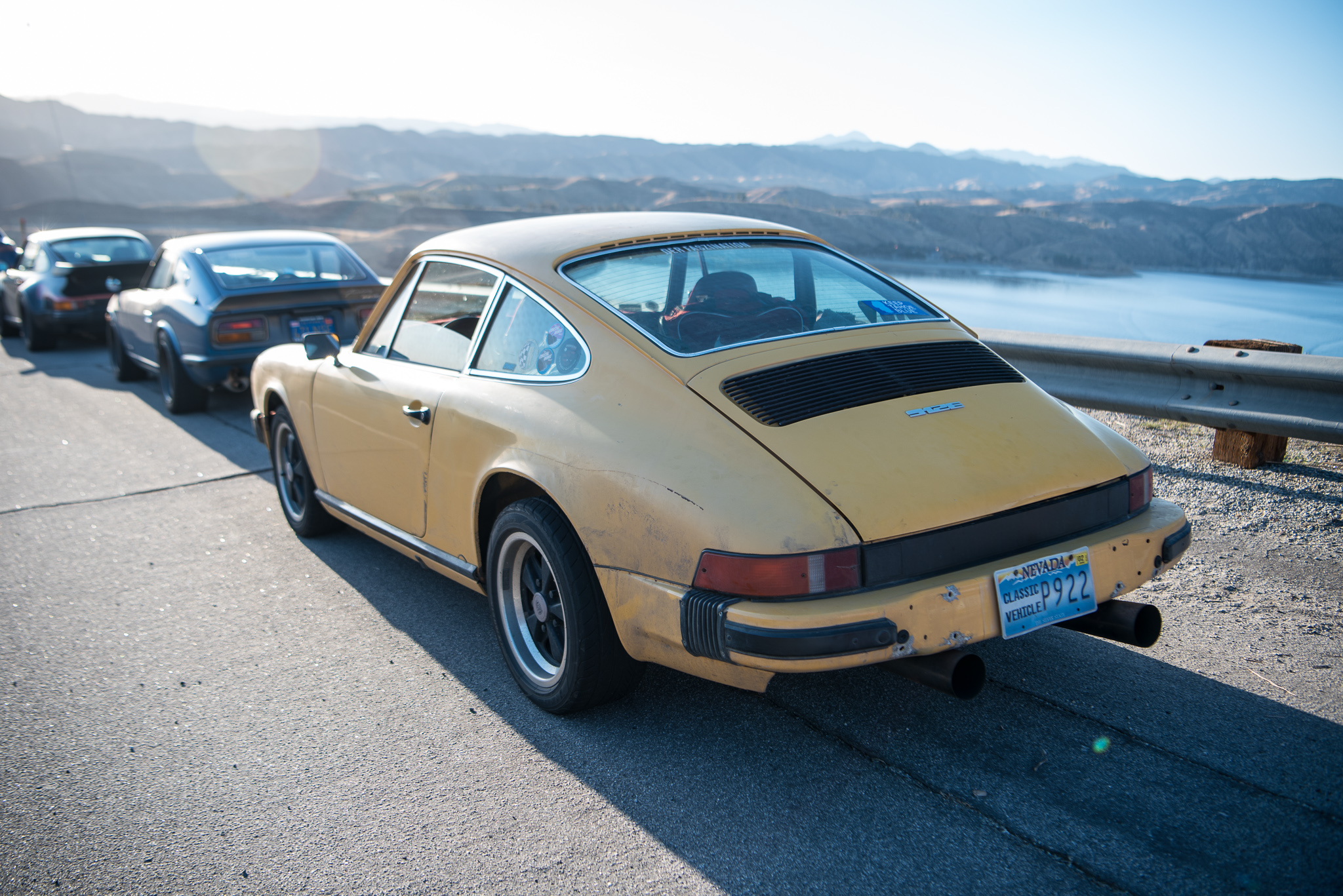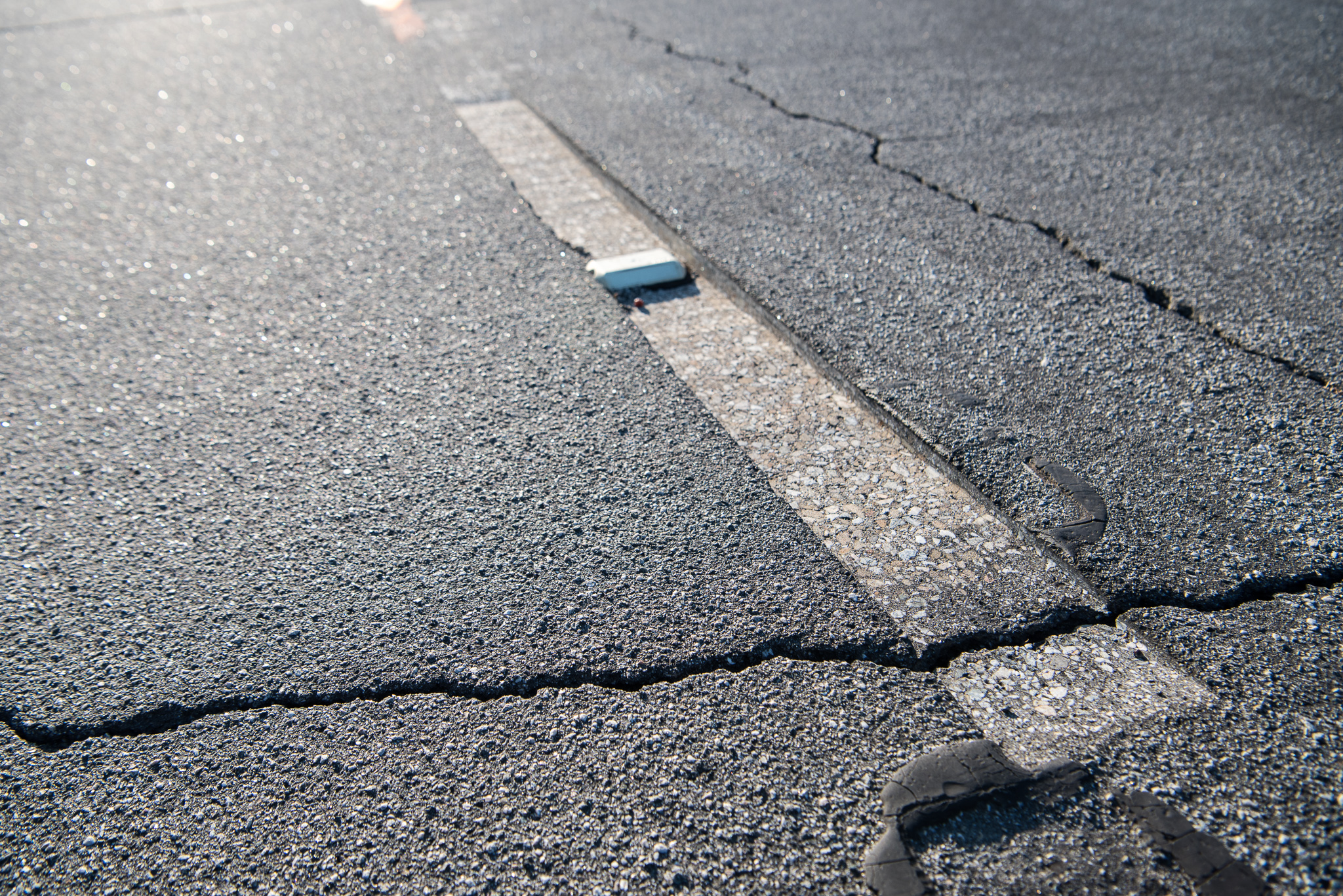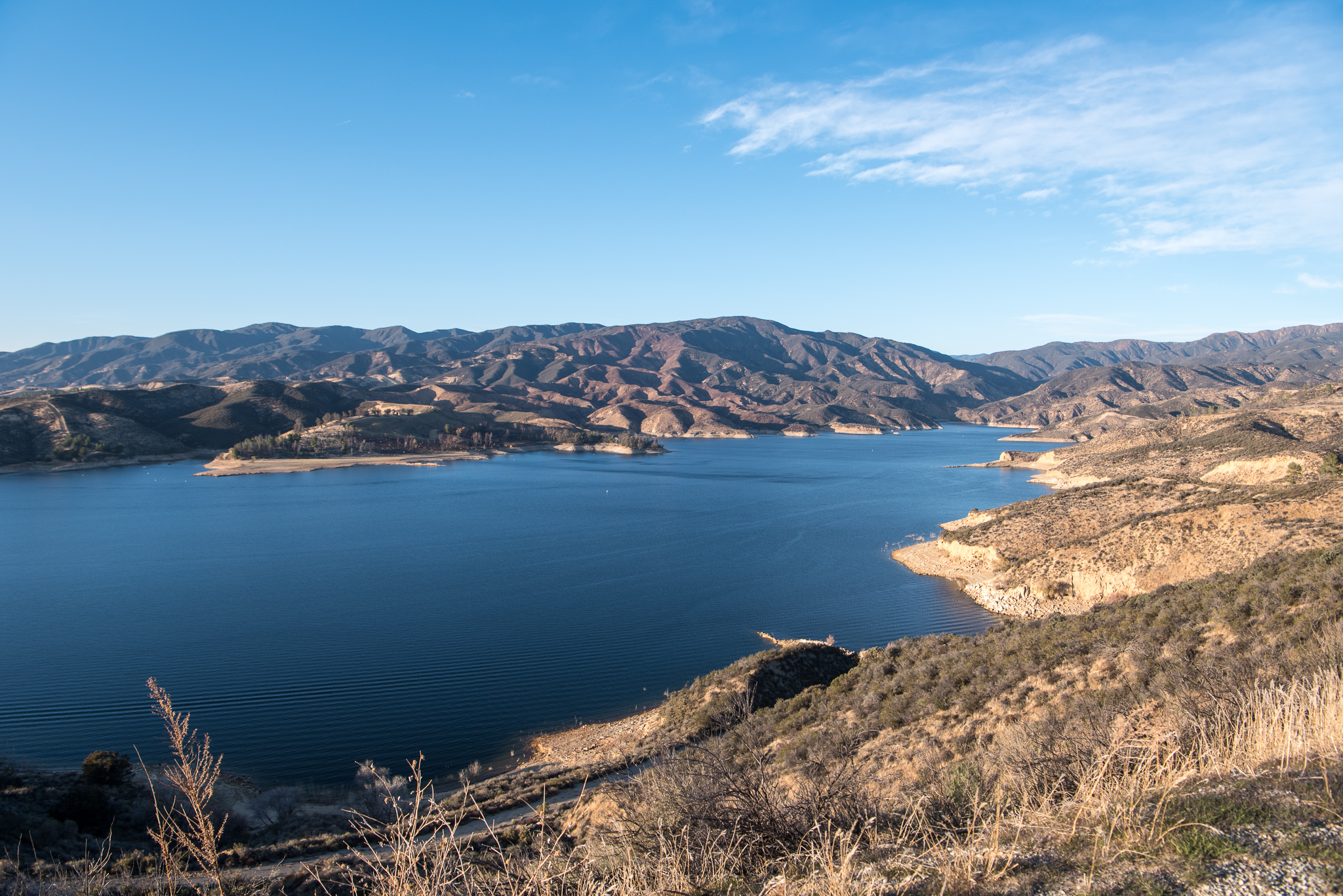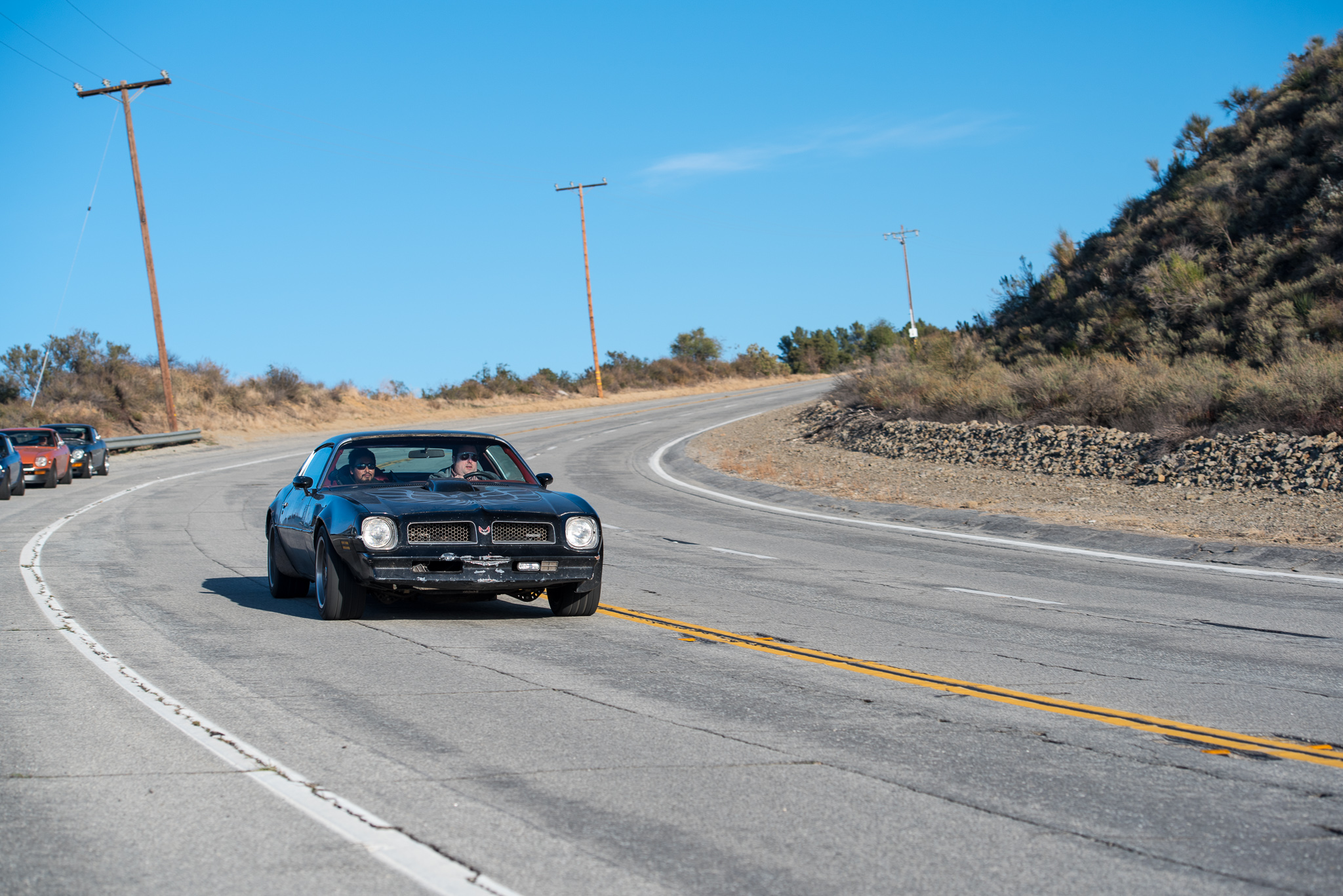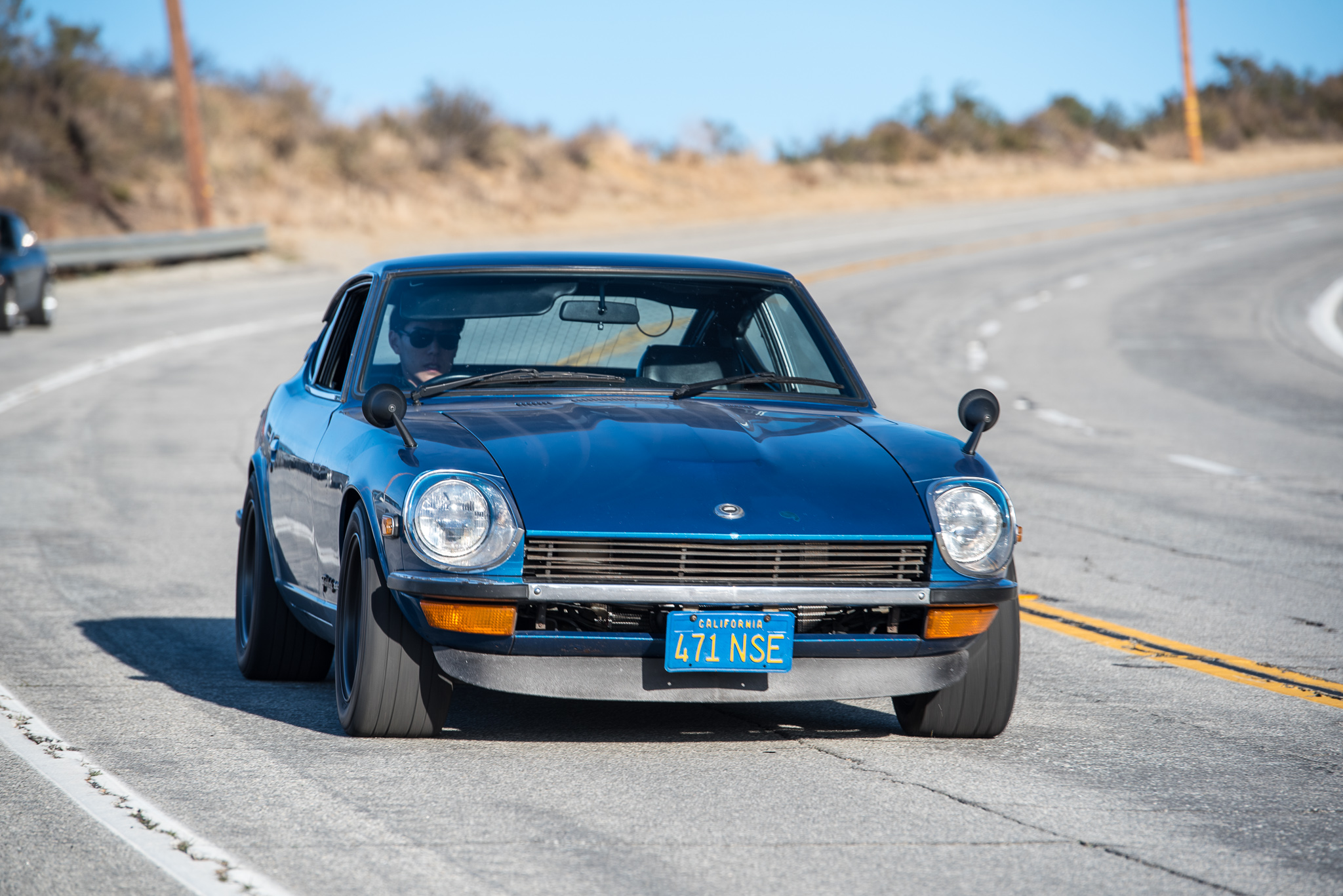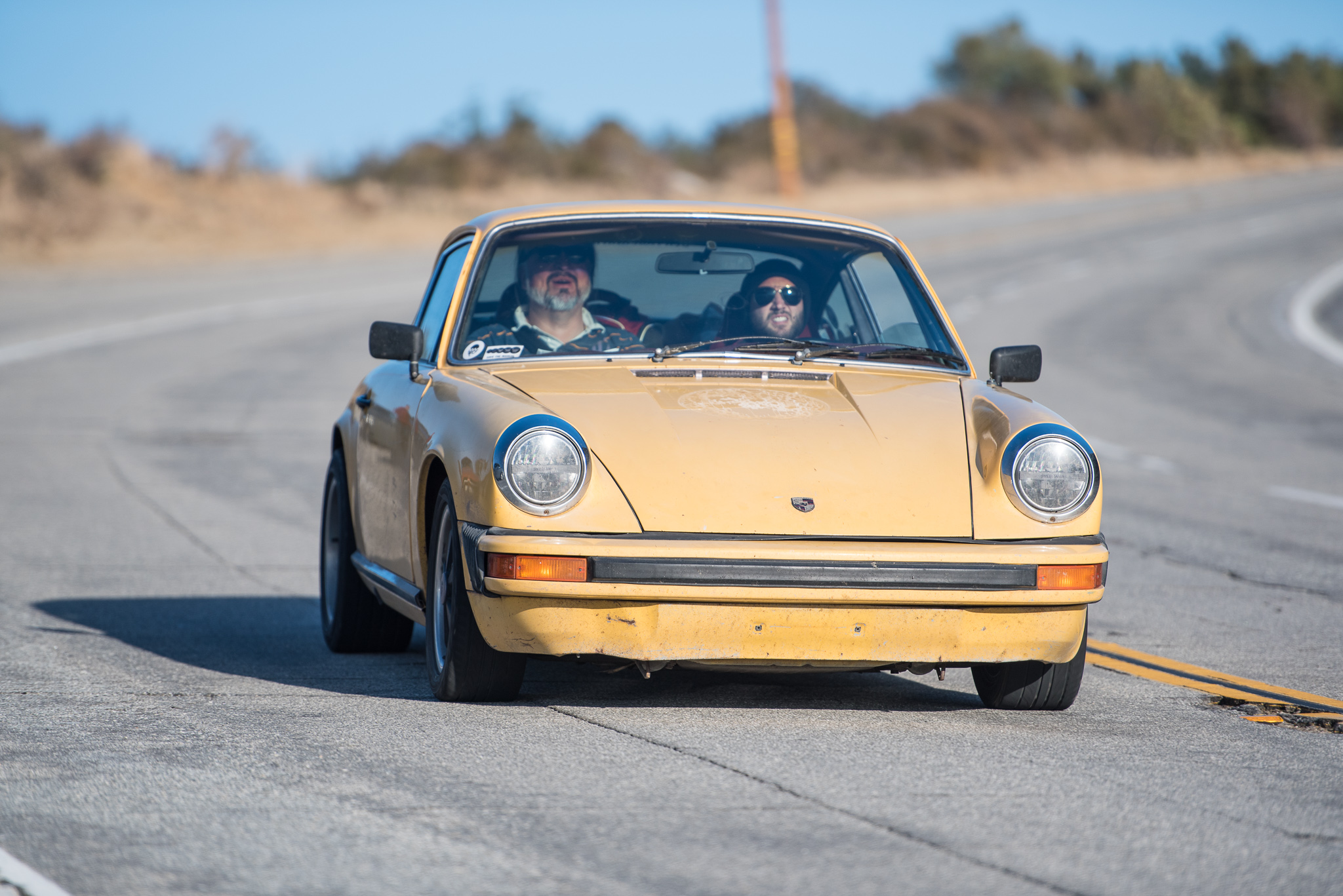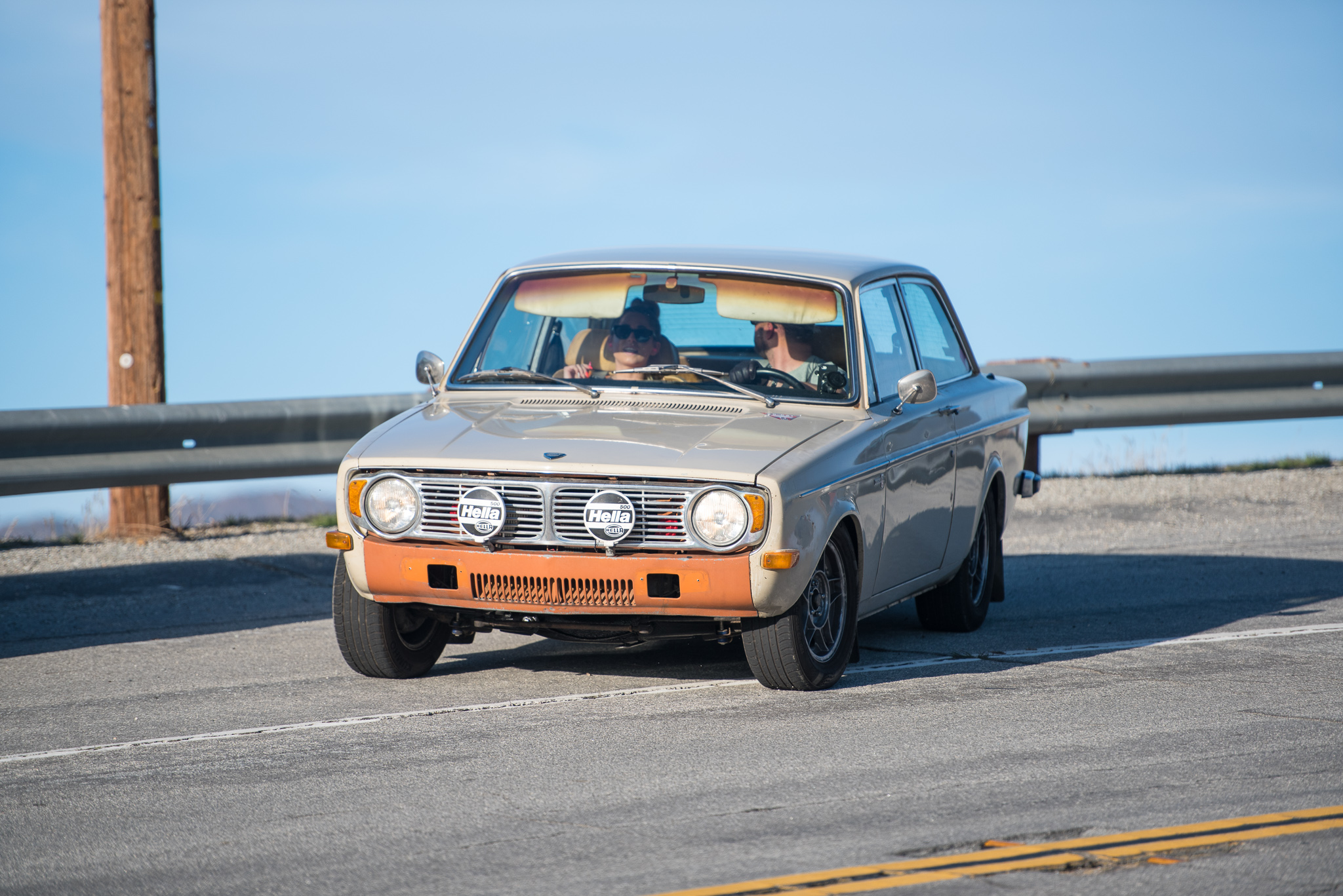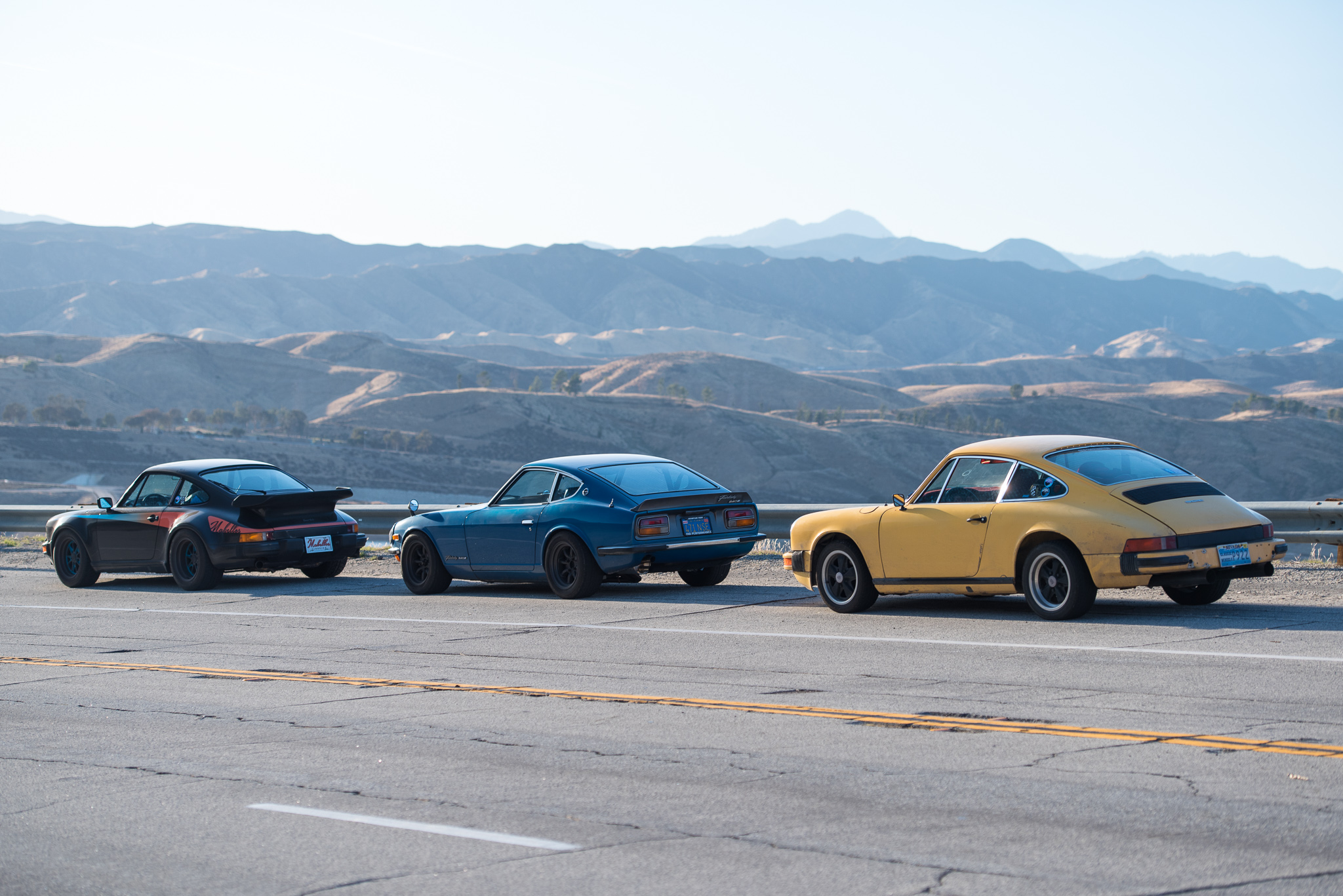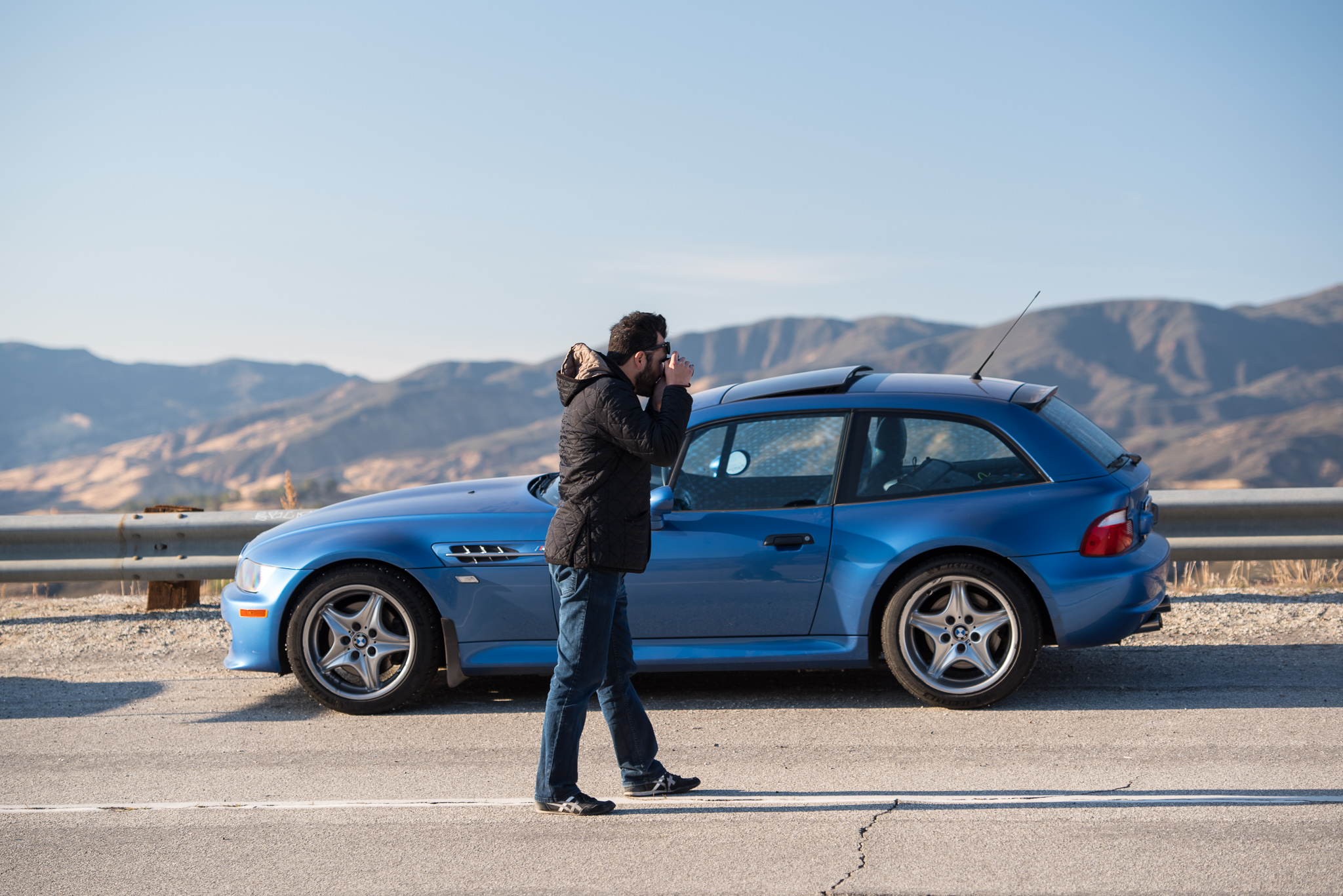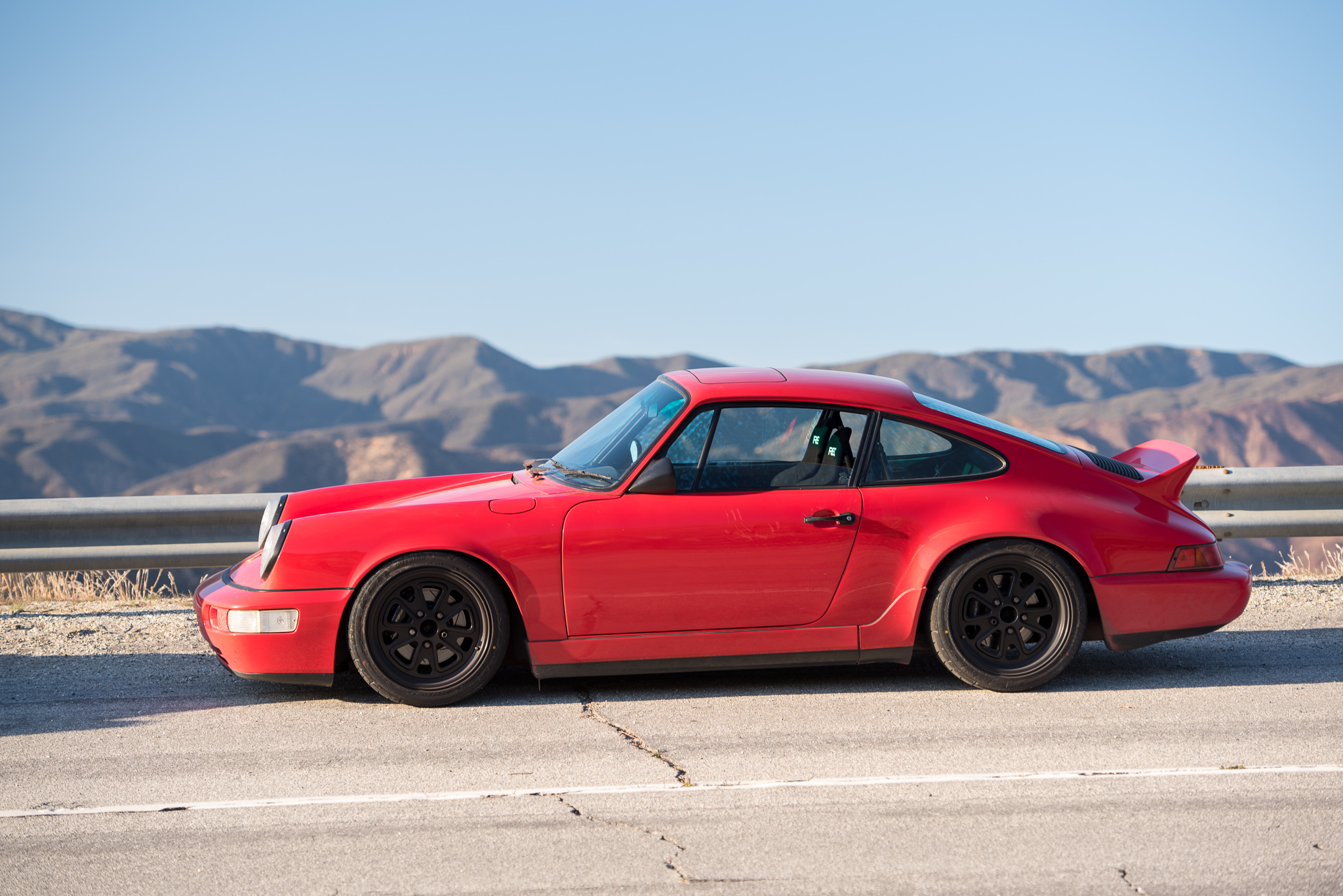 We arrived at Lake Castaic, which offers incredible views from the roads around it.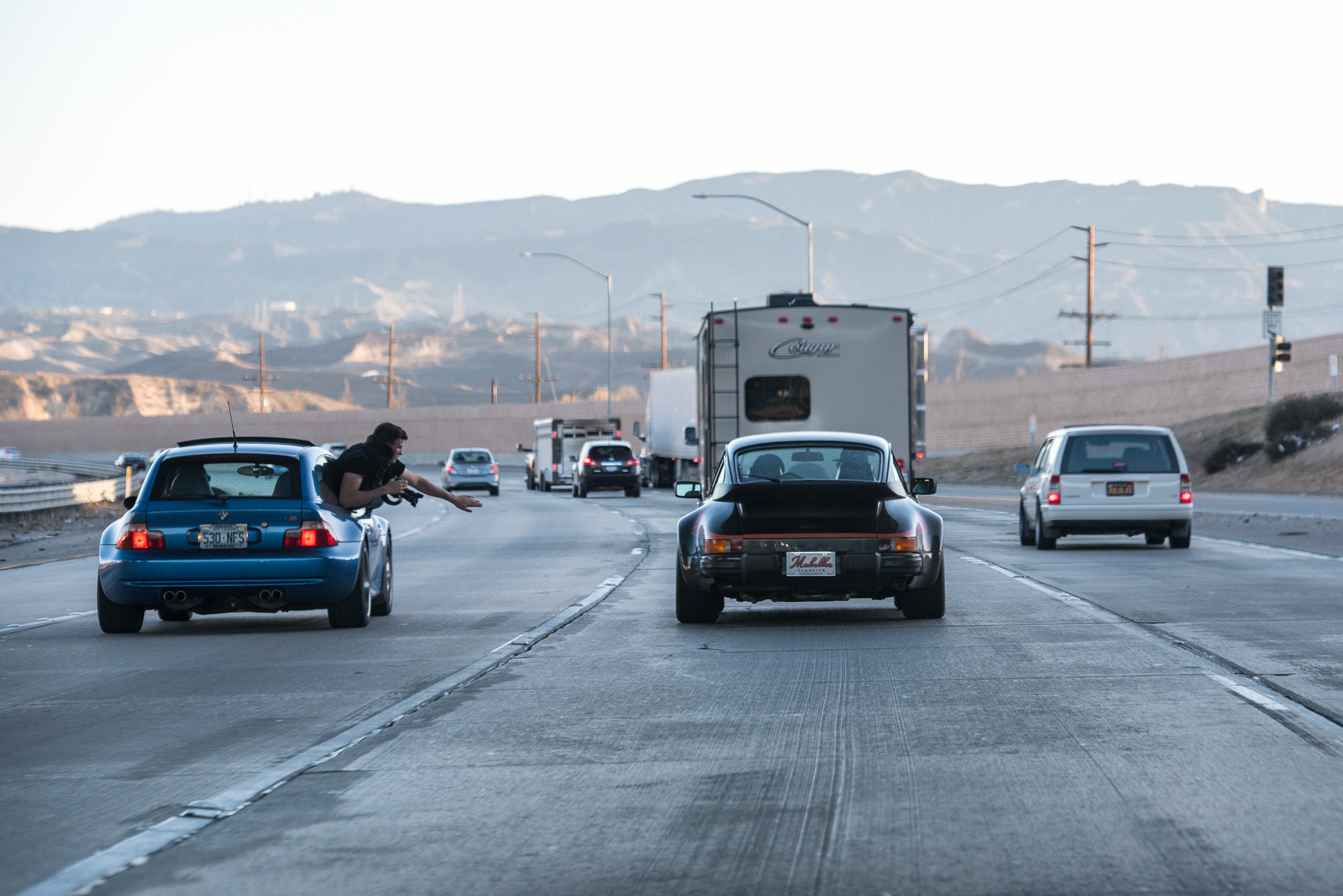 More craziness from Mr. Berndt...ah, the joy of youth.
Inspired, I had to try my own rolling shots, although I didn't go as far as hanging my entire body out of the car.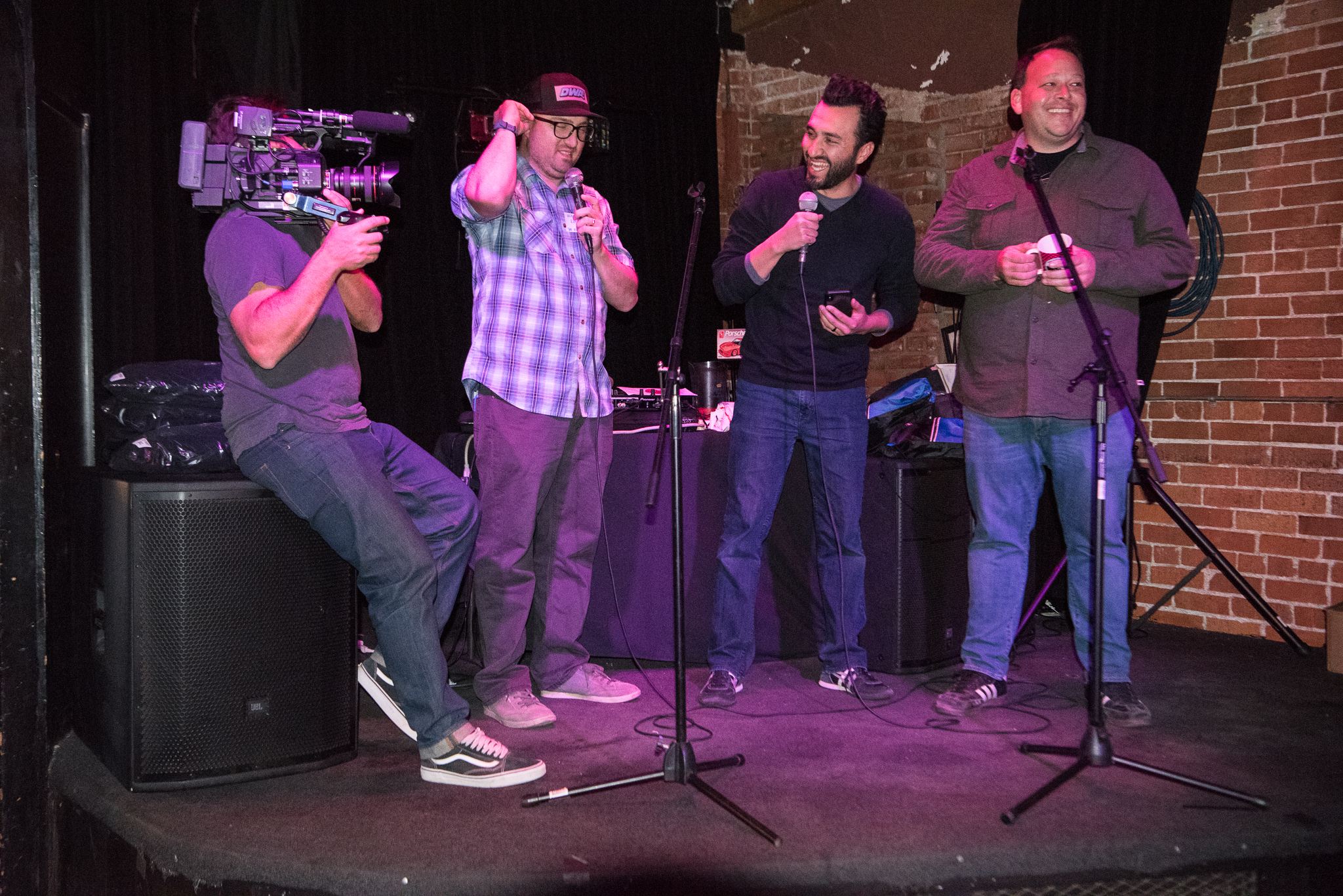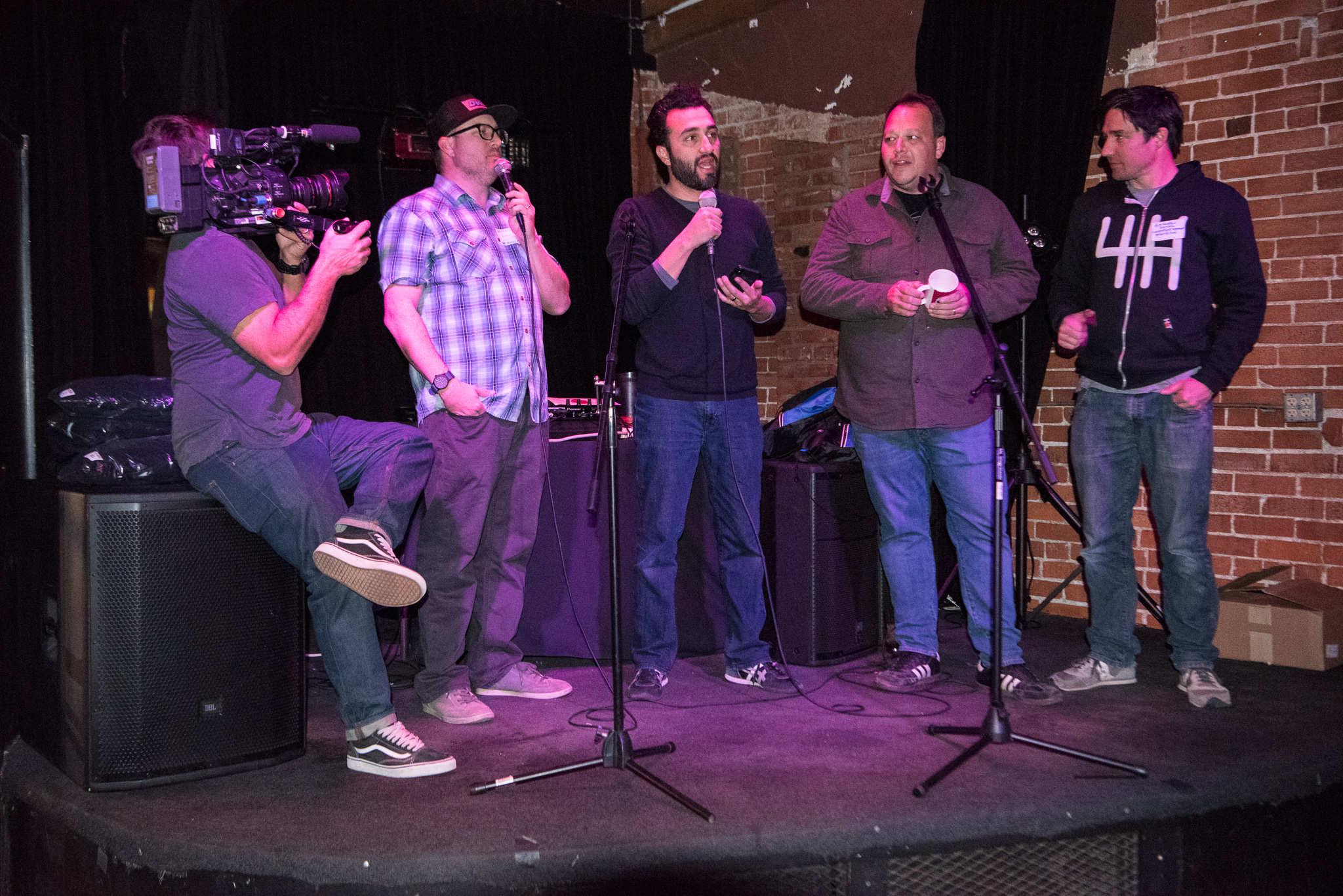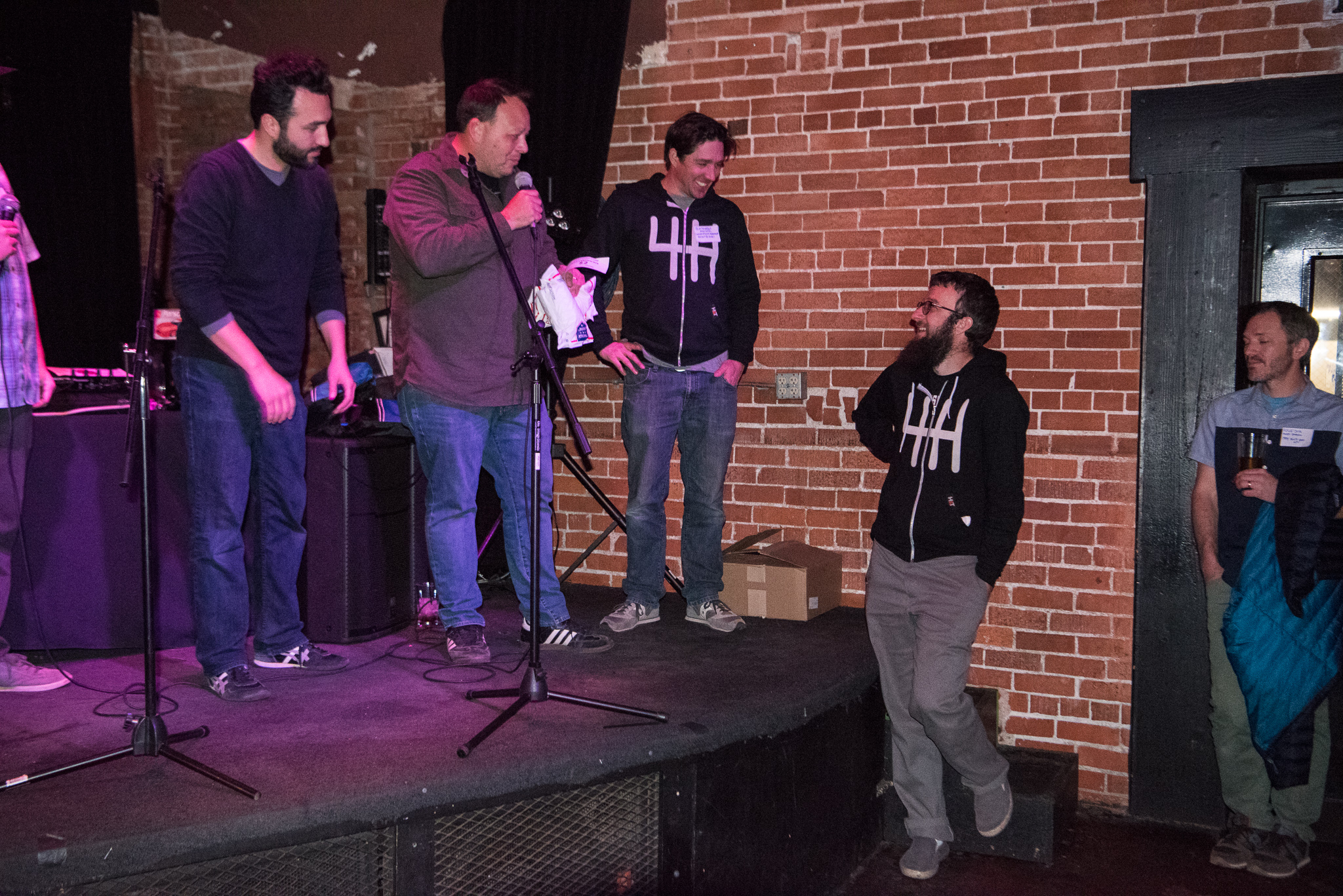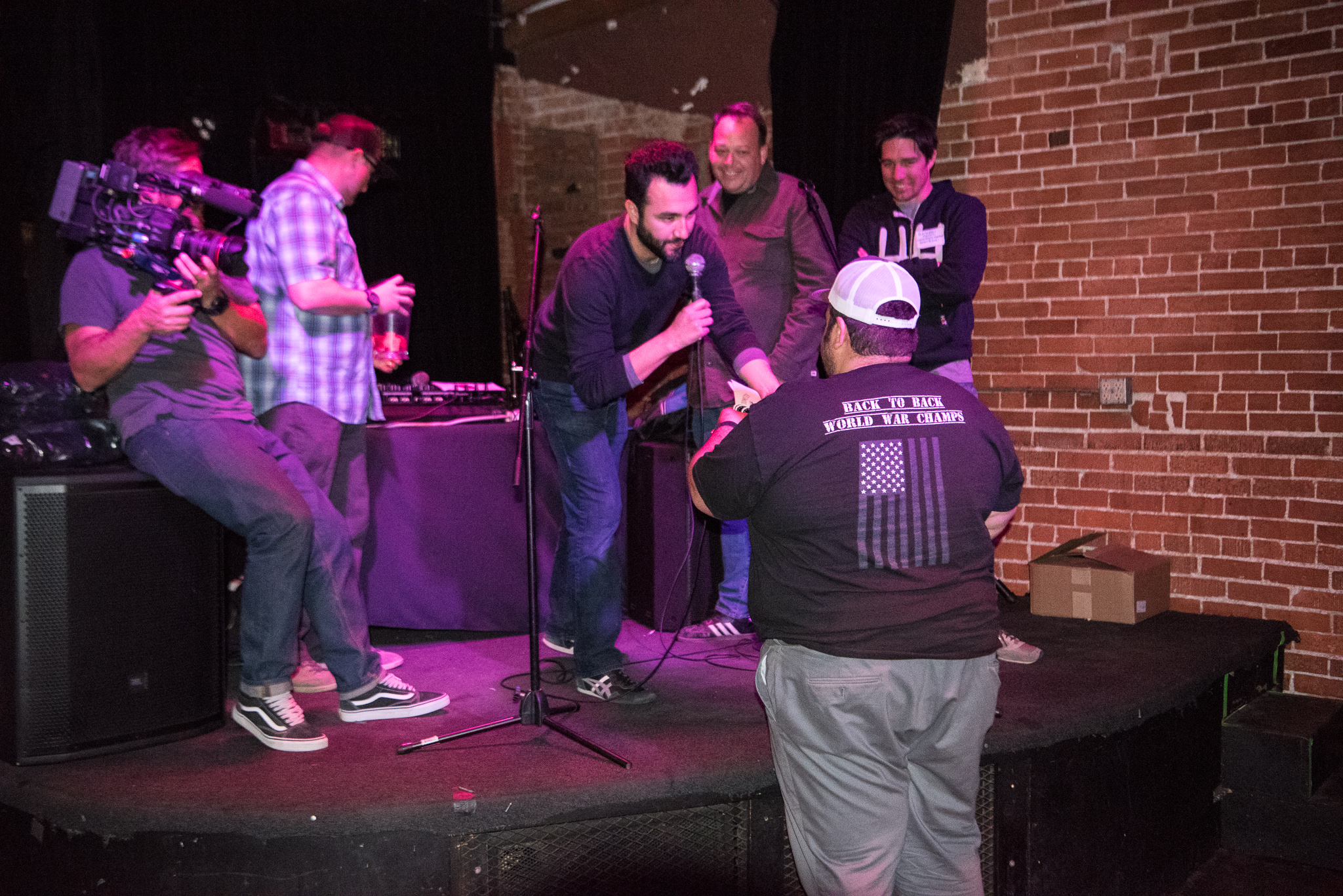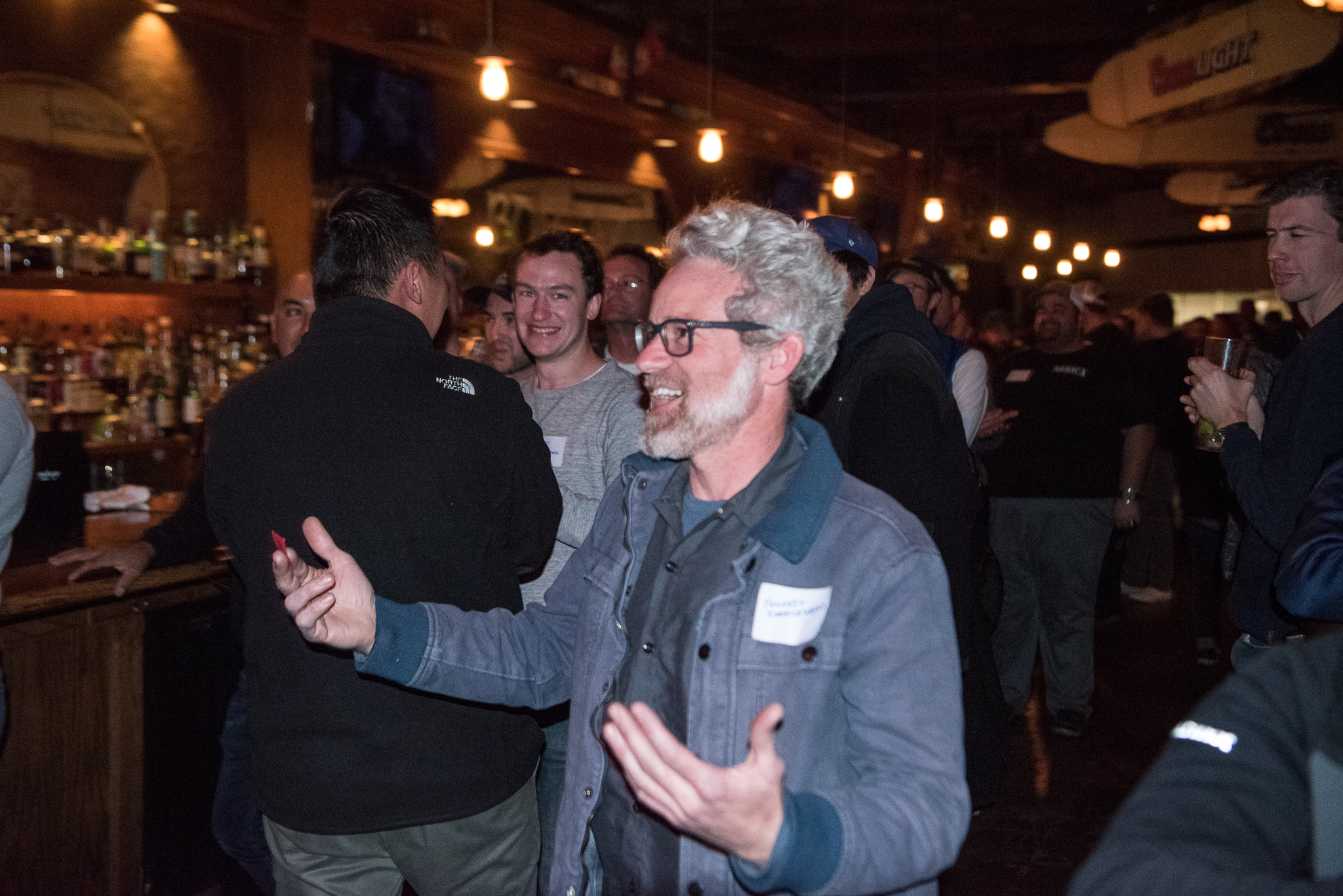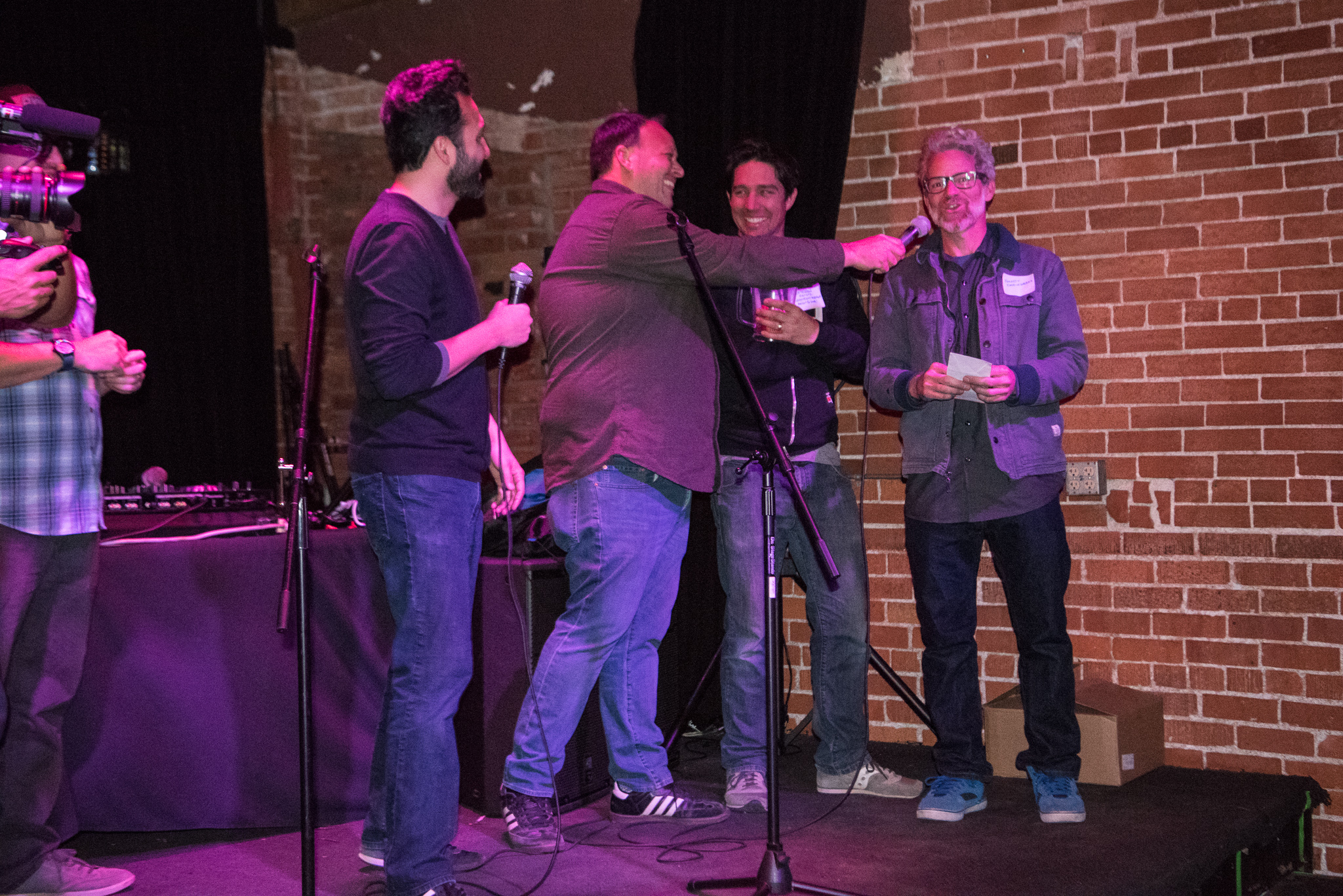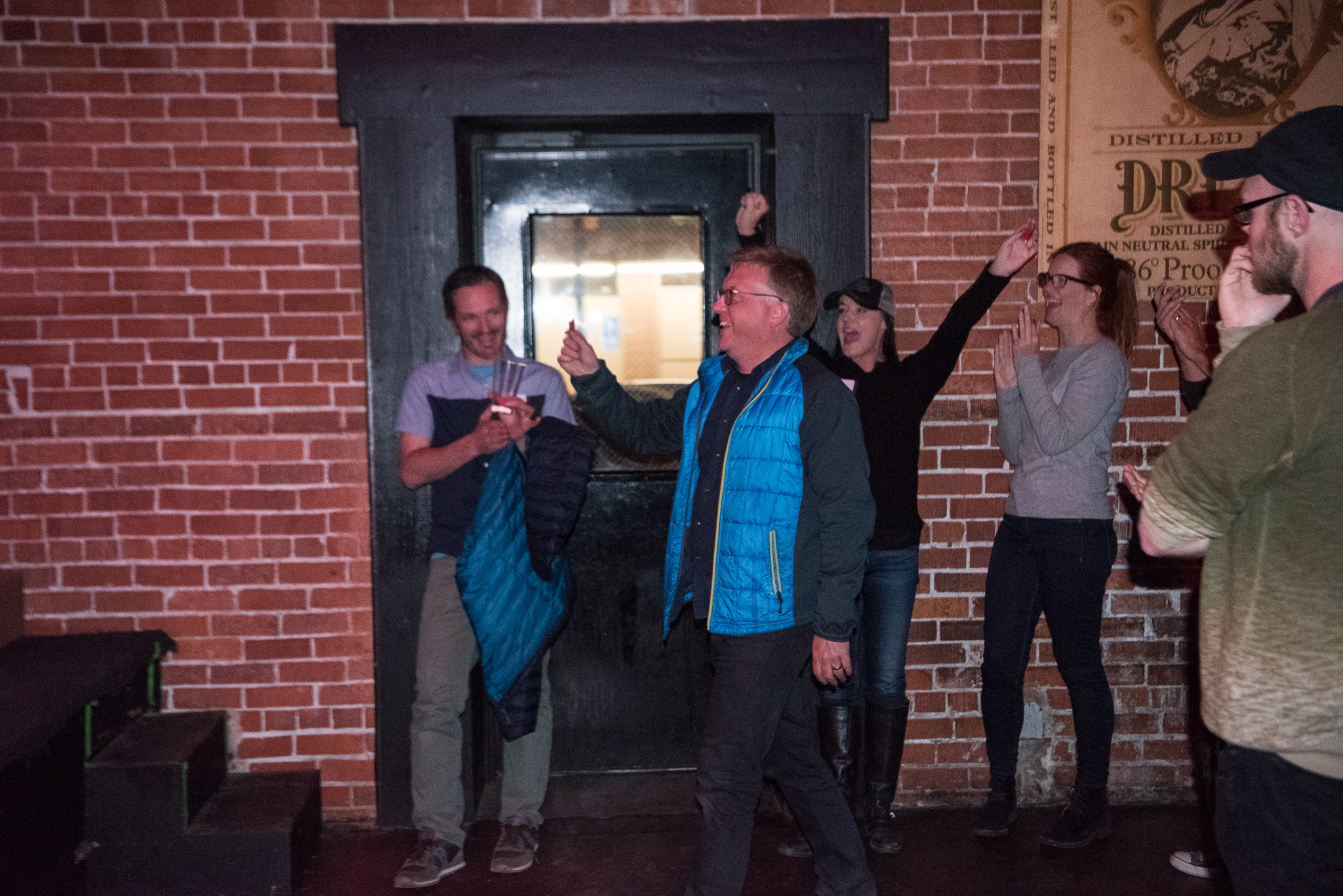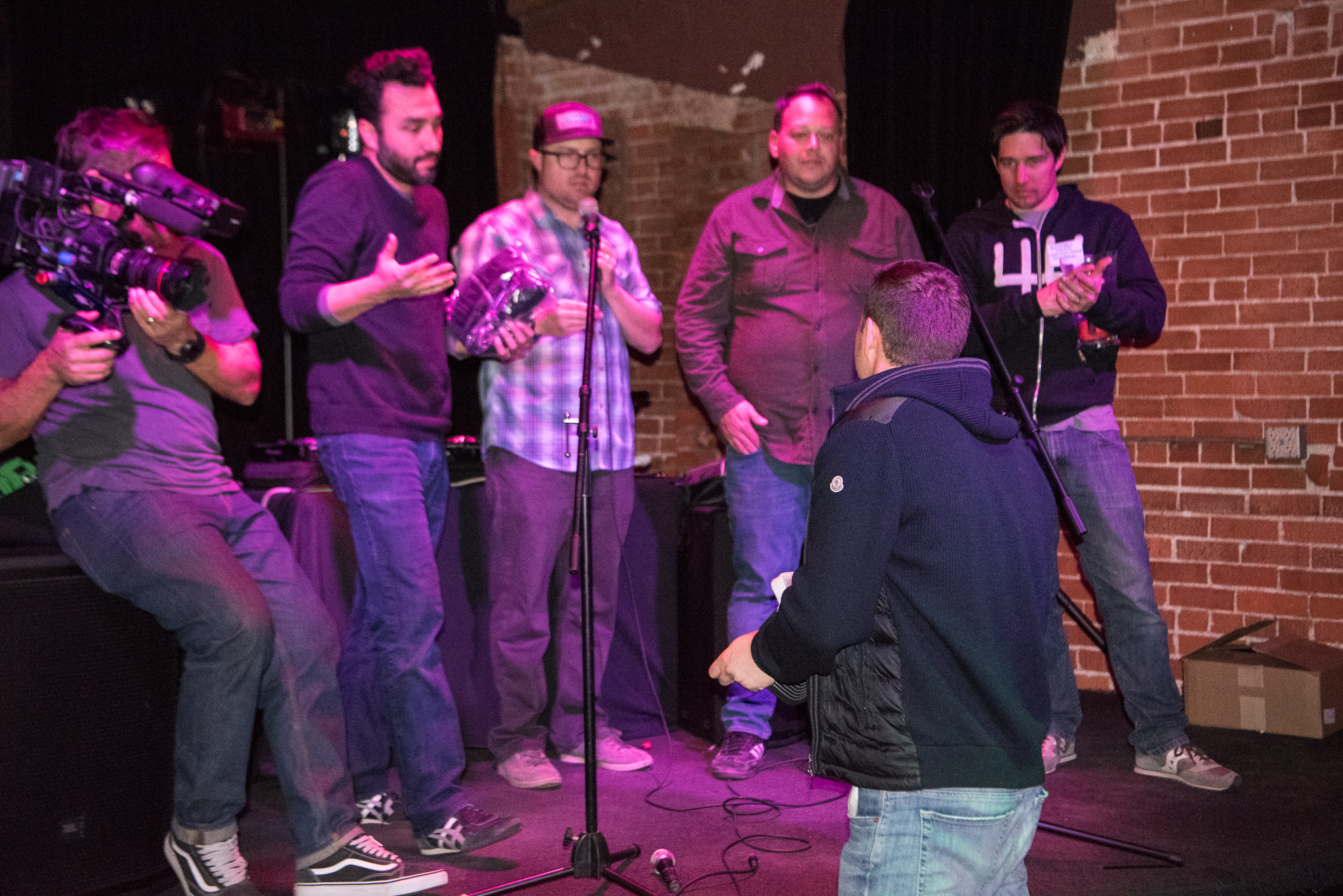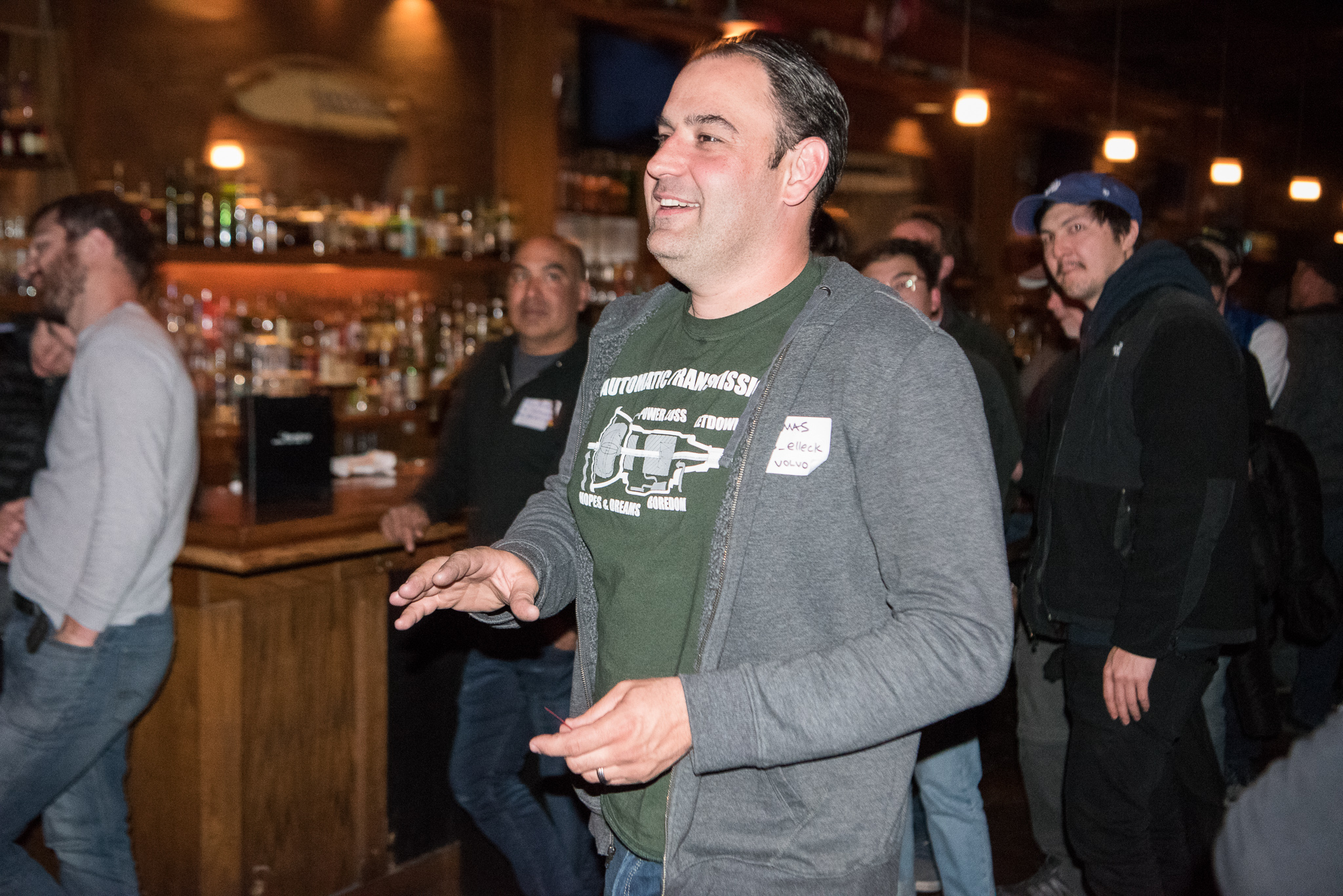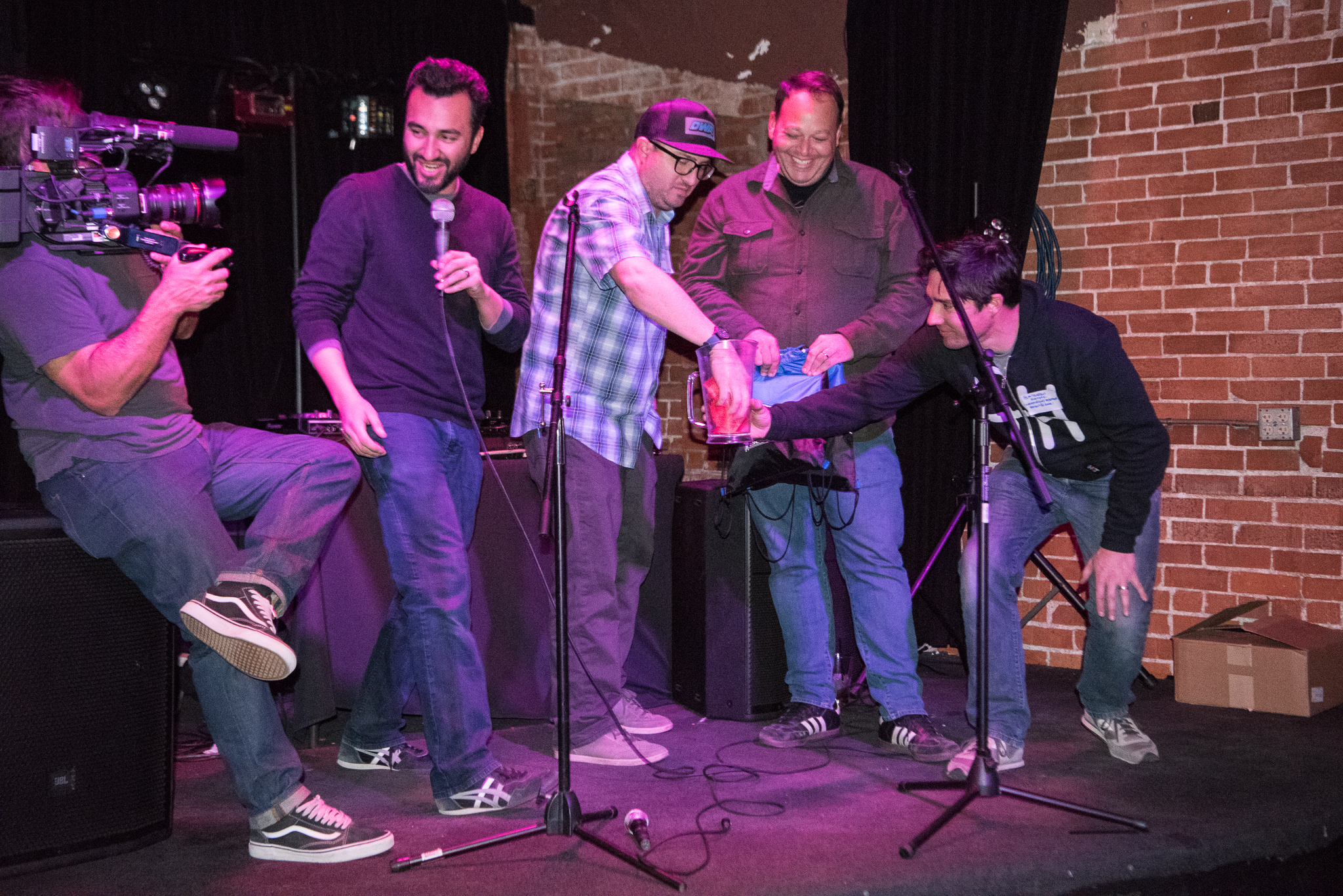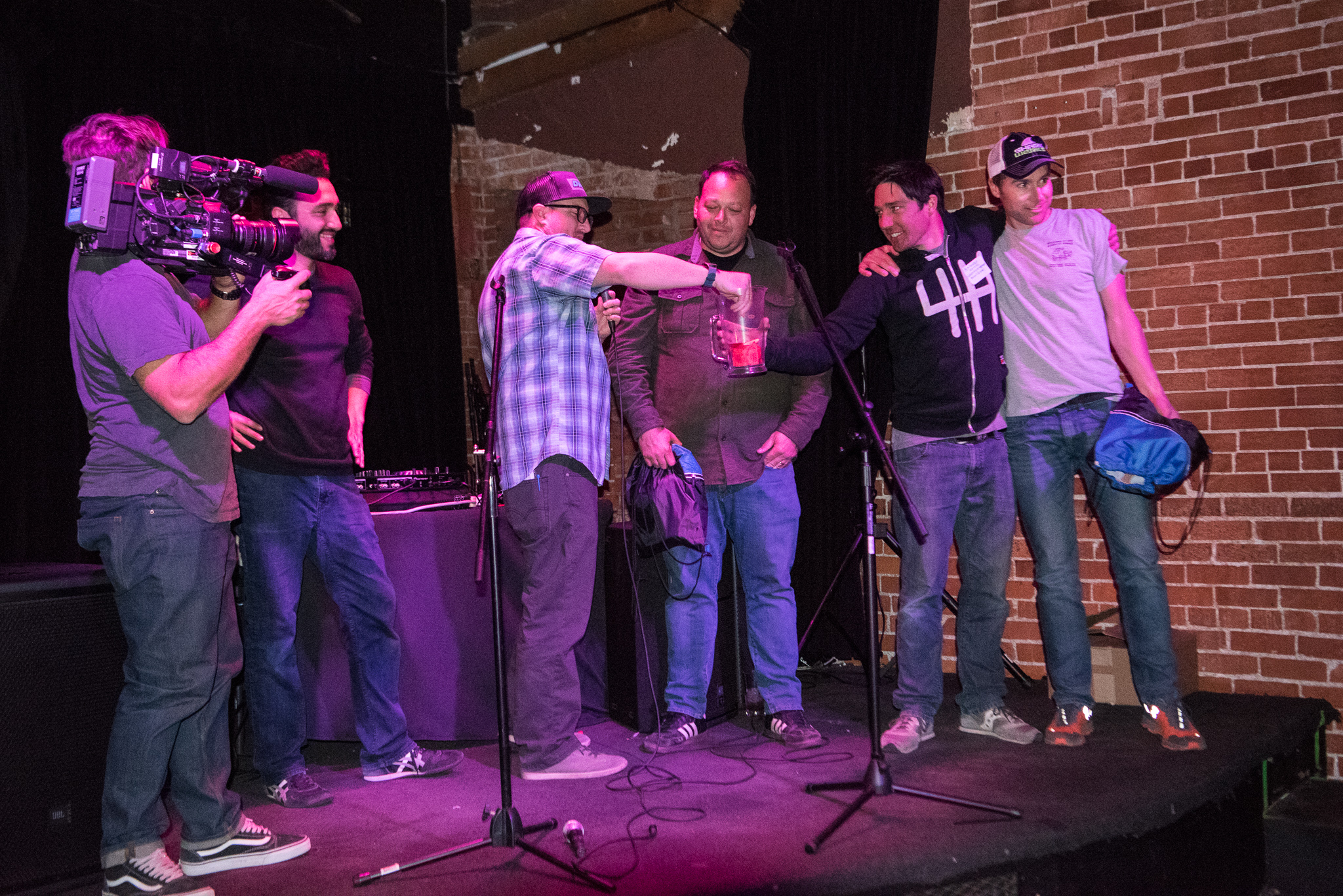 That night, we held the awards ceremony down in Ventura. There was also a raffle, where some really cool prizes were given out.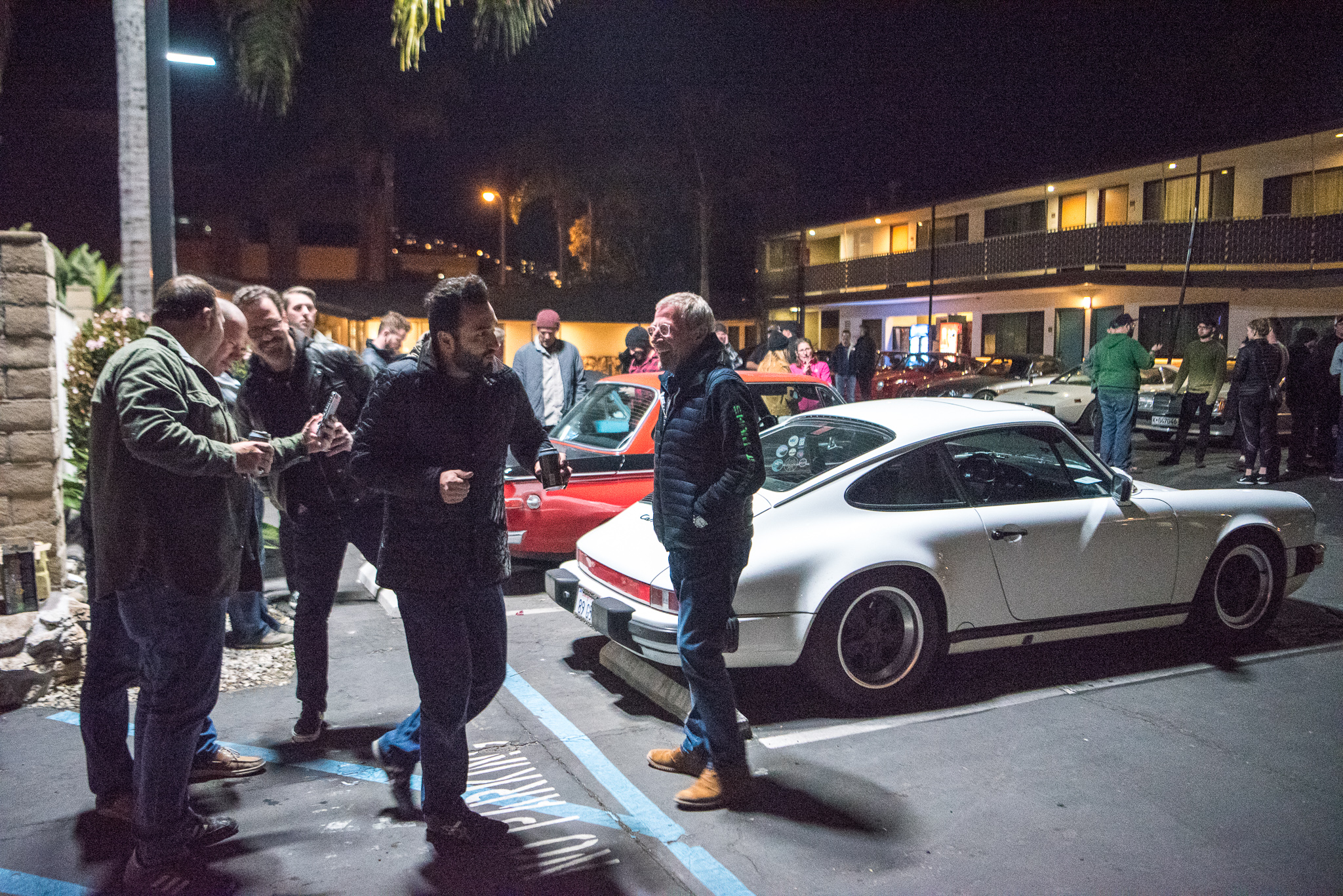 Sometimes the after-party is the real party, and that was certainly the case with our "cars and beers" parking lot get-together.
The next morning we were back at it, grabbing some coffee and donuts before heading to the first real meet of the day.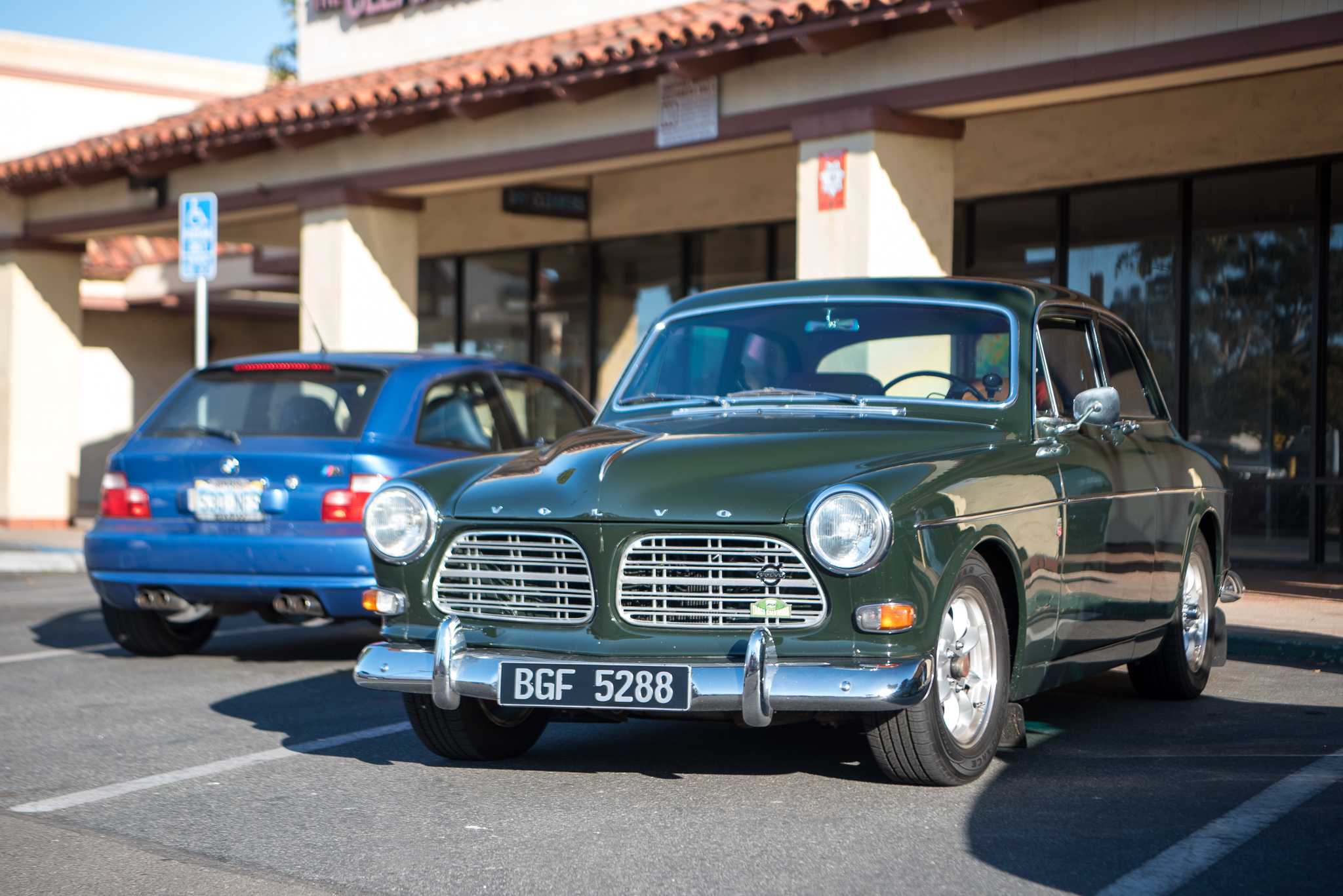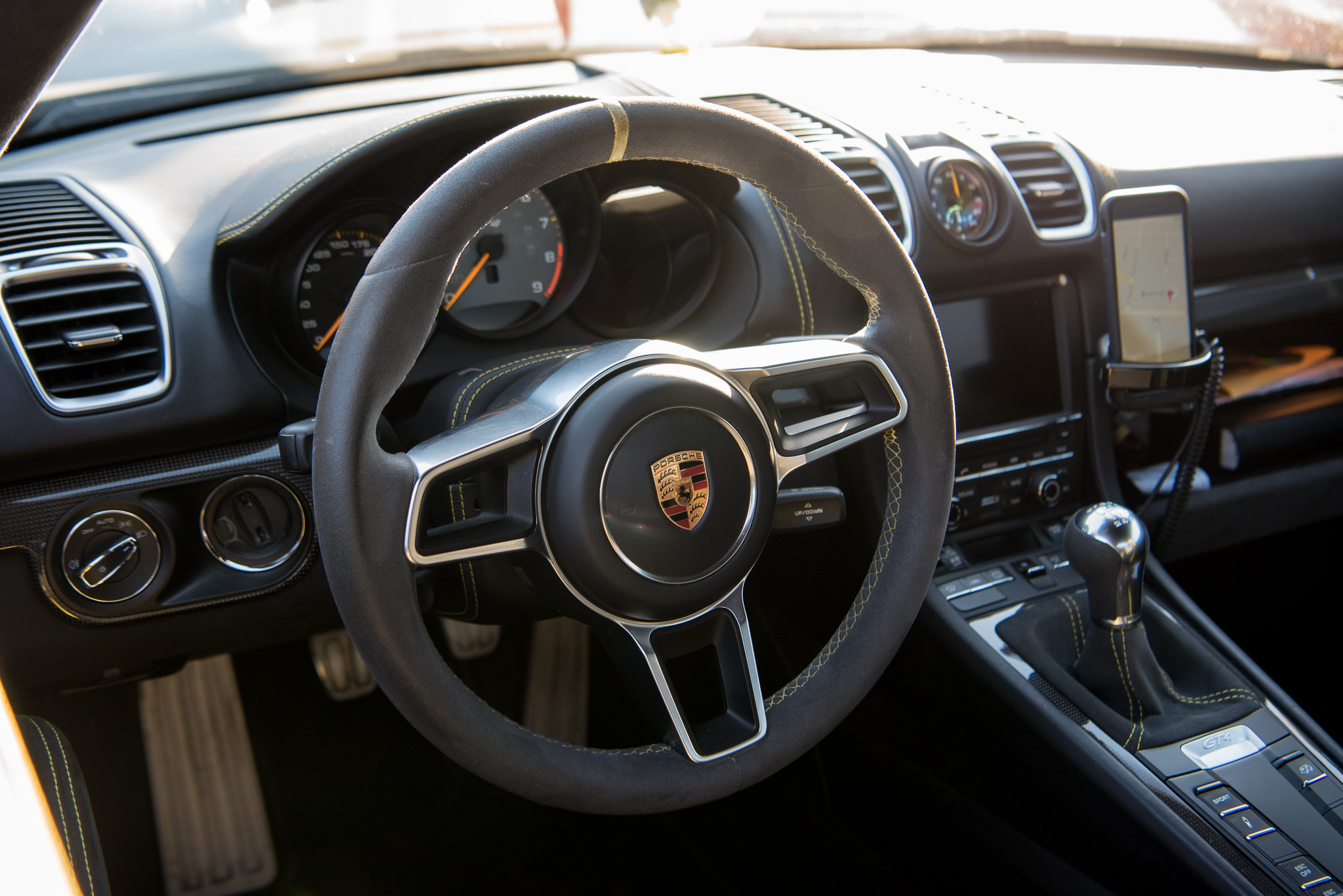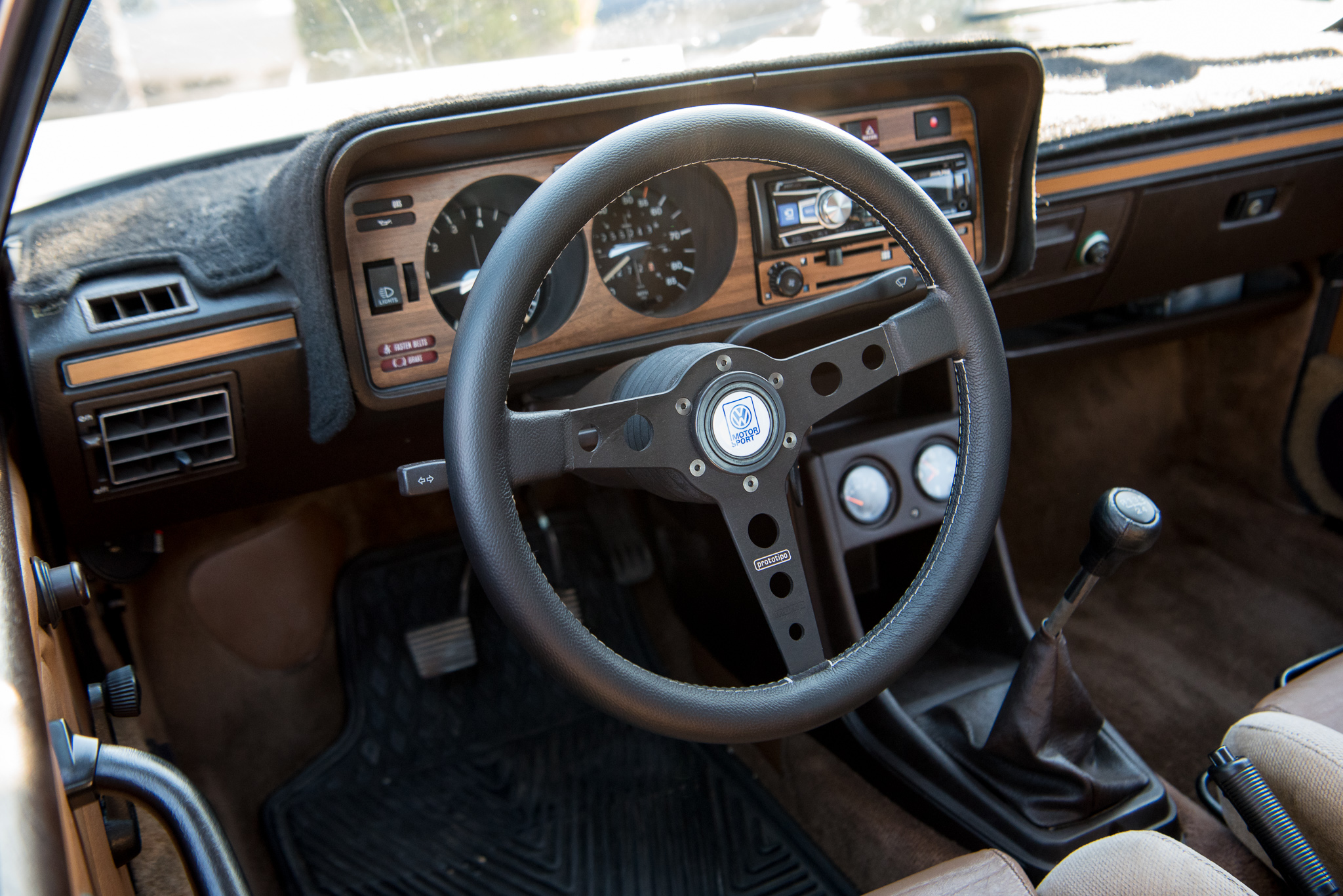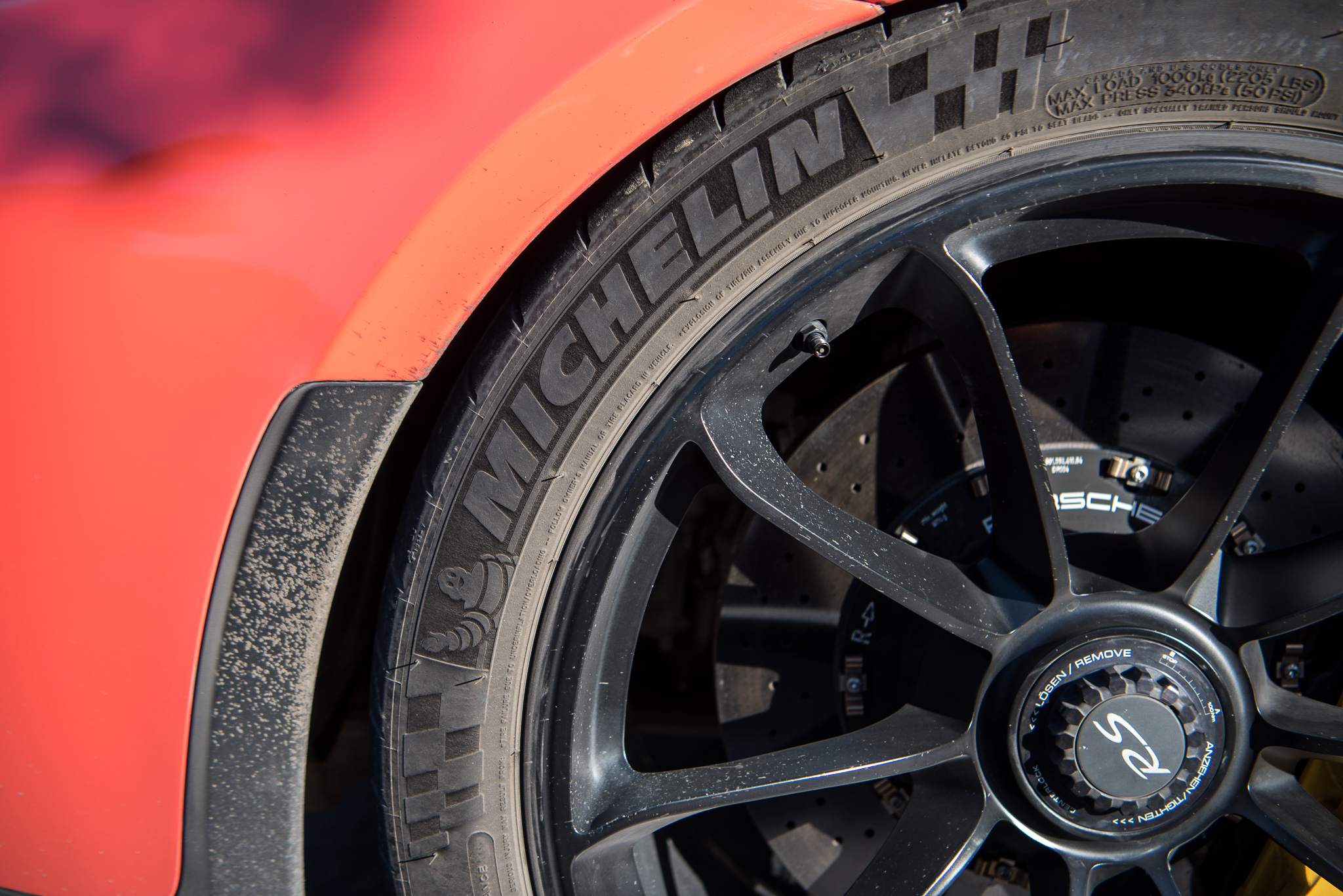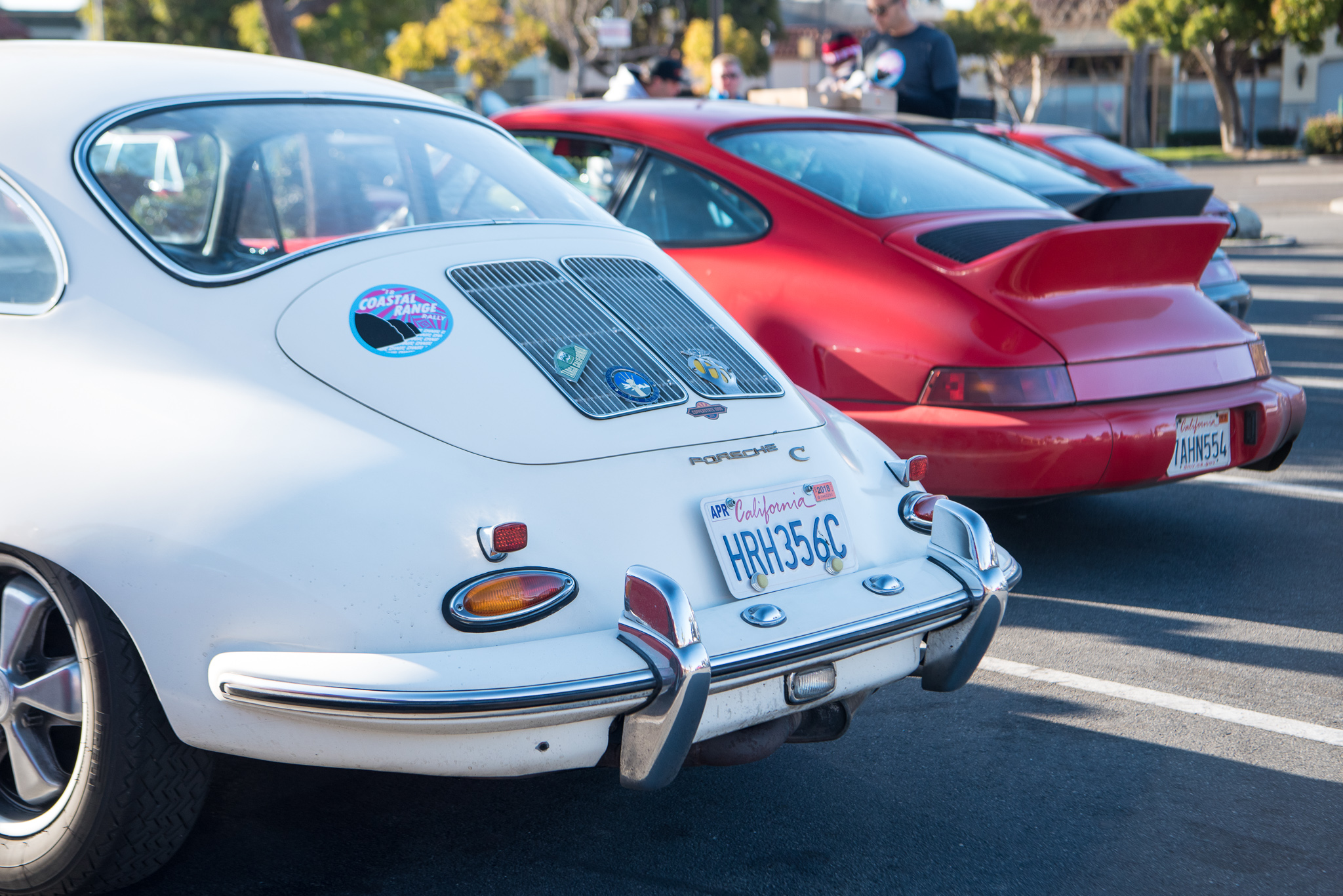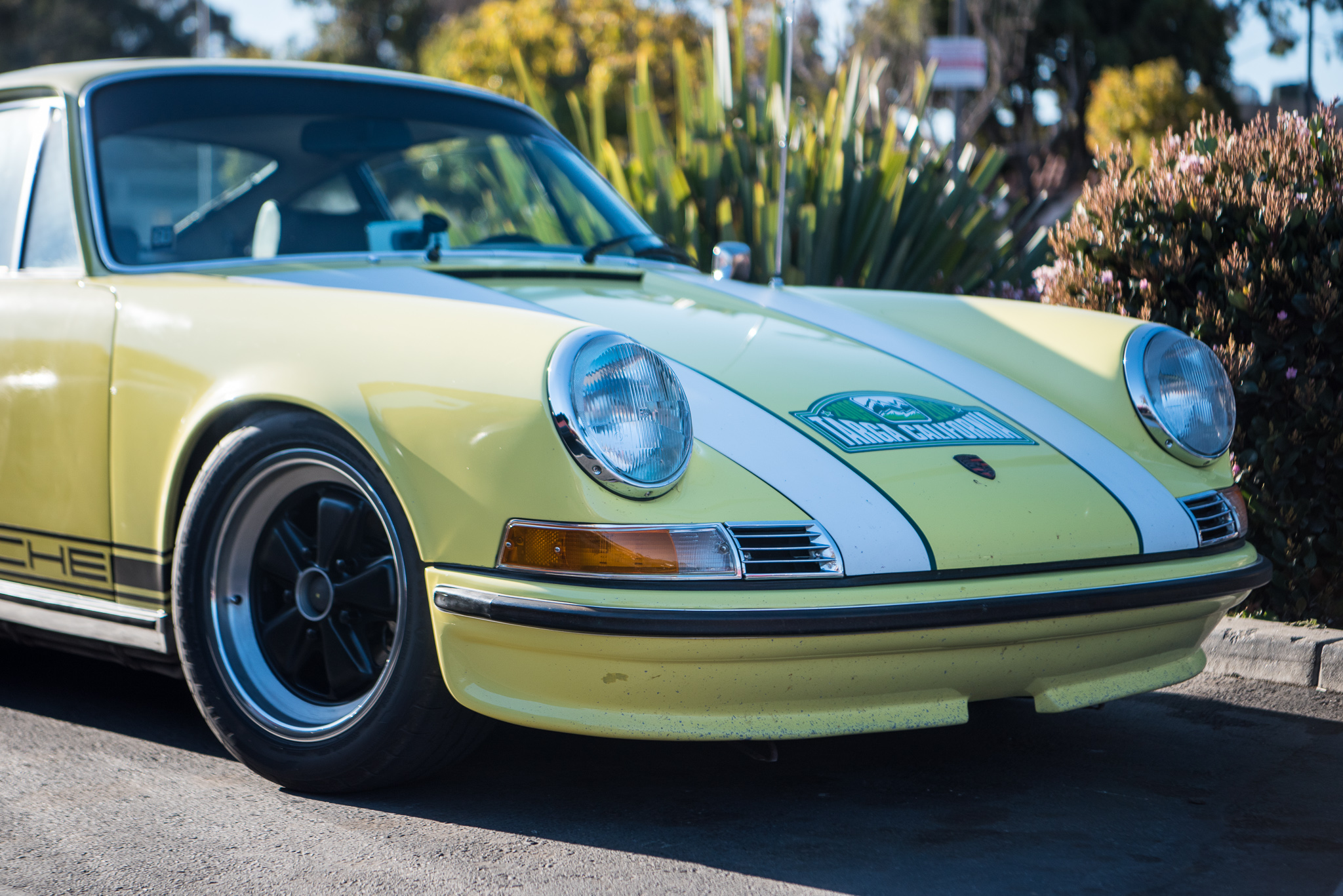 What's better than waking up to treats like these?
And we're never the only people in this parking lot; three years in a row and it's always populated on a Sunday morning.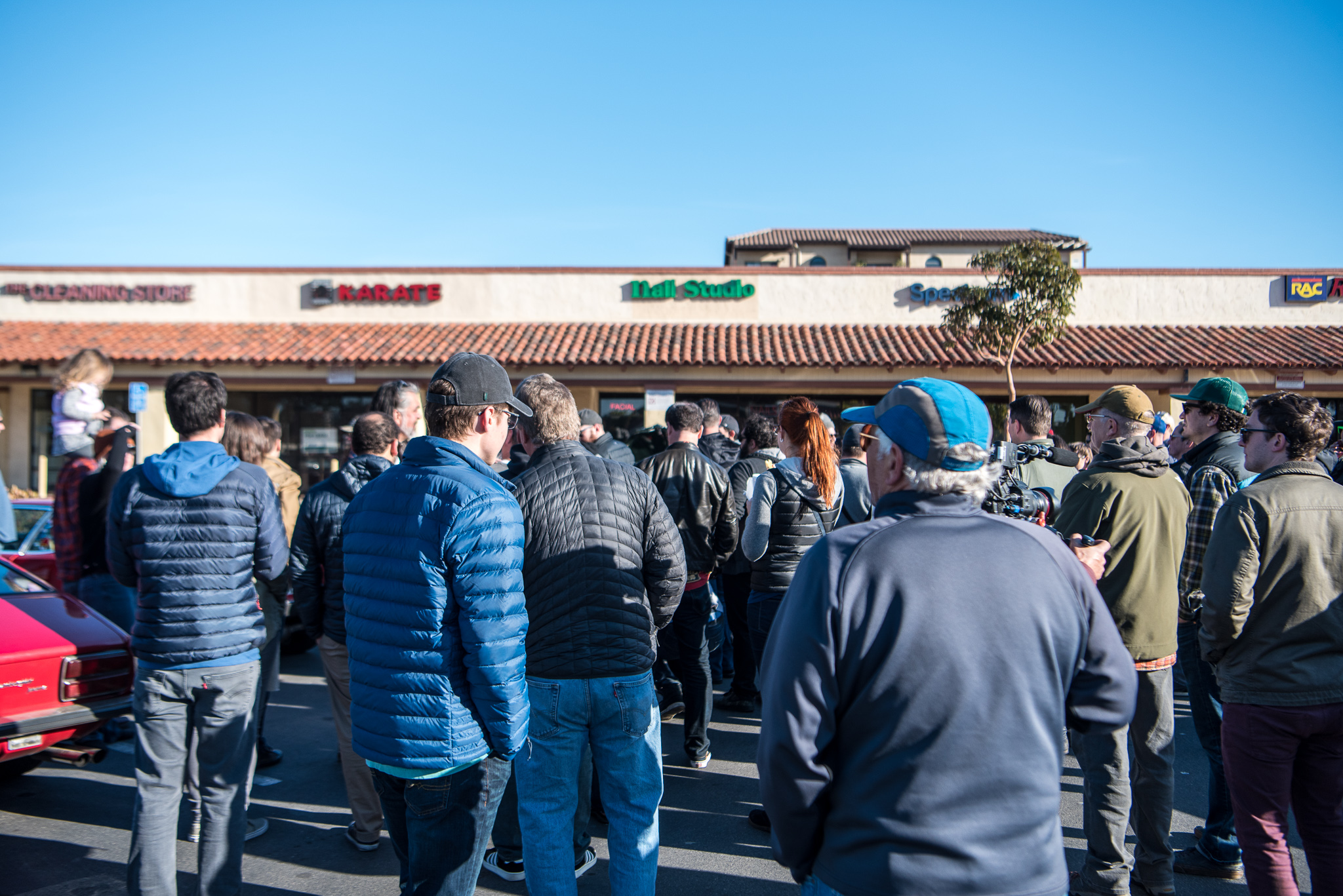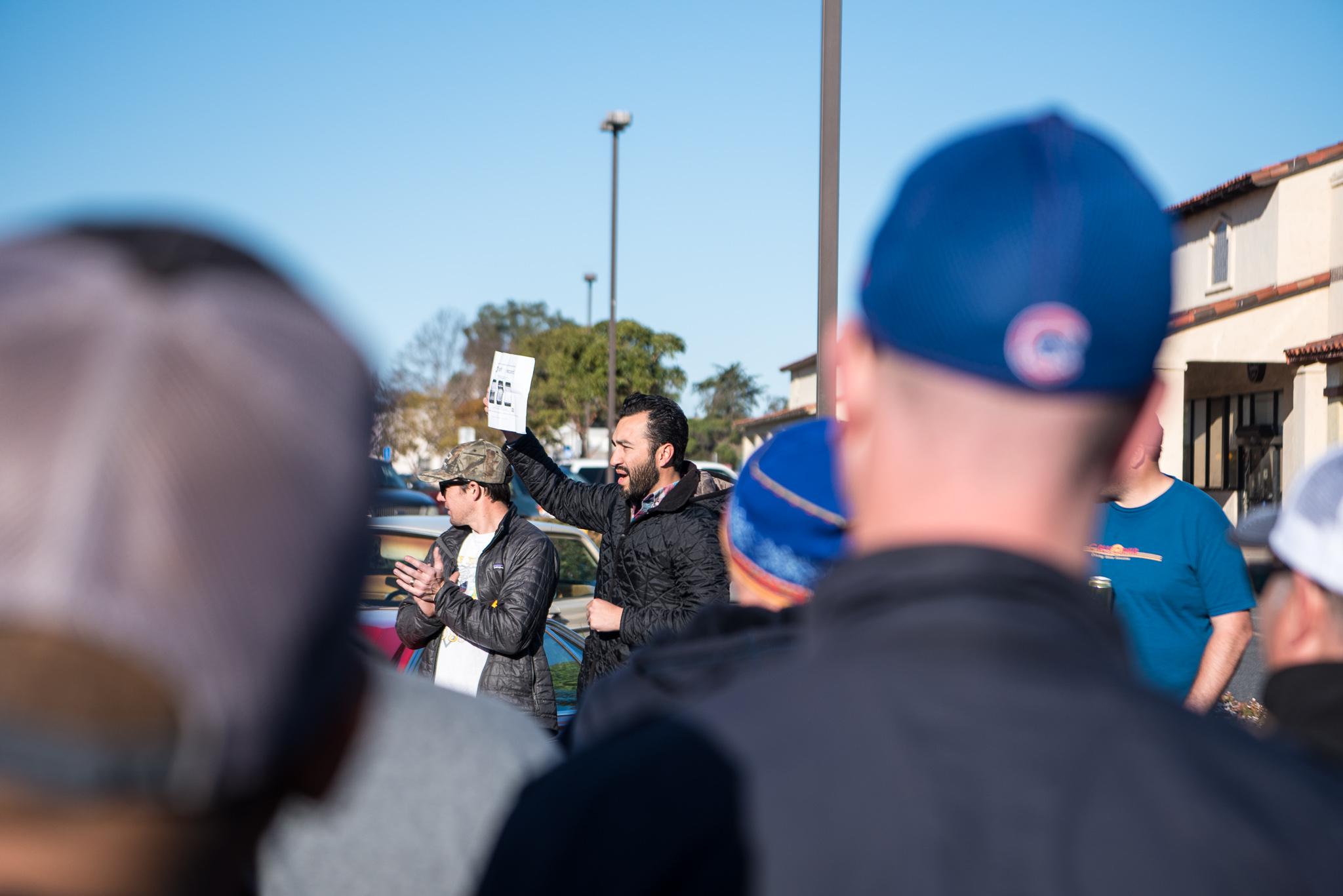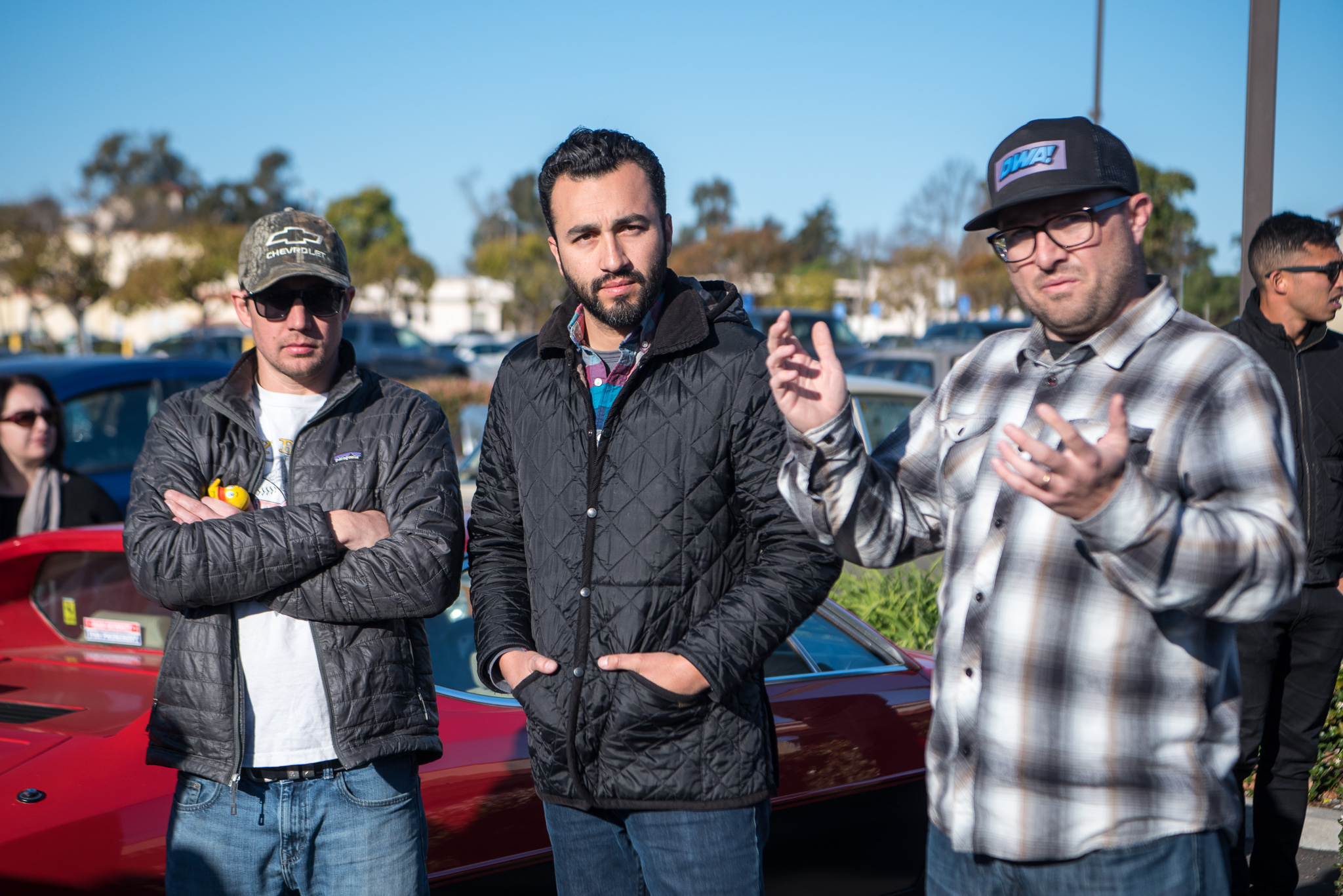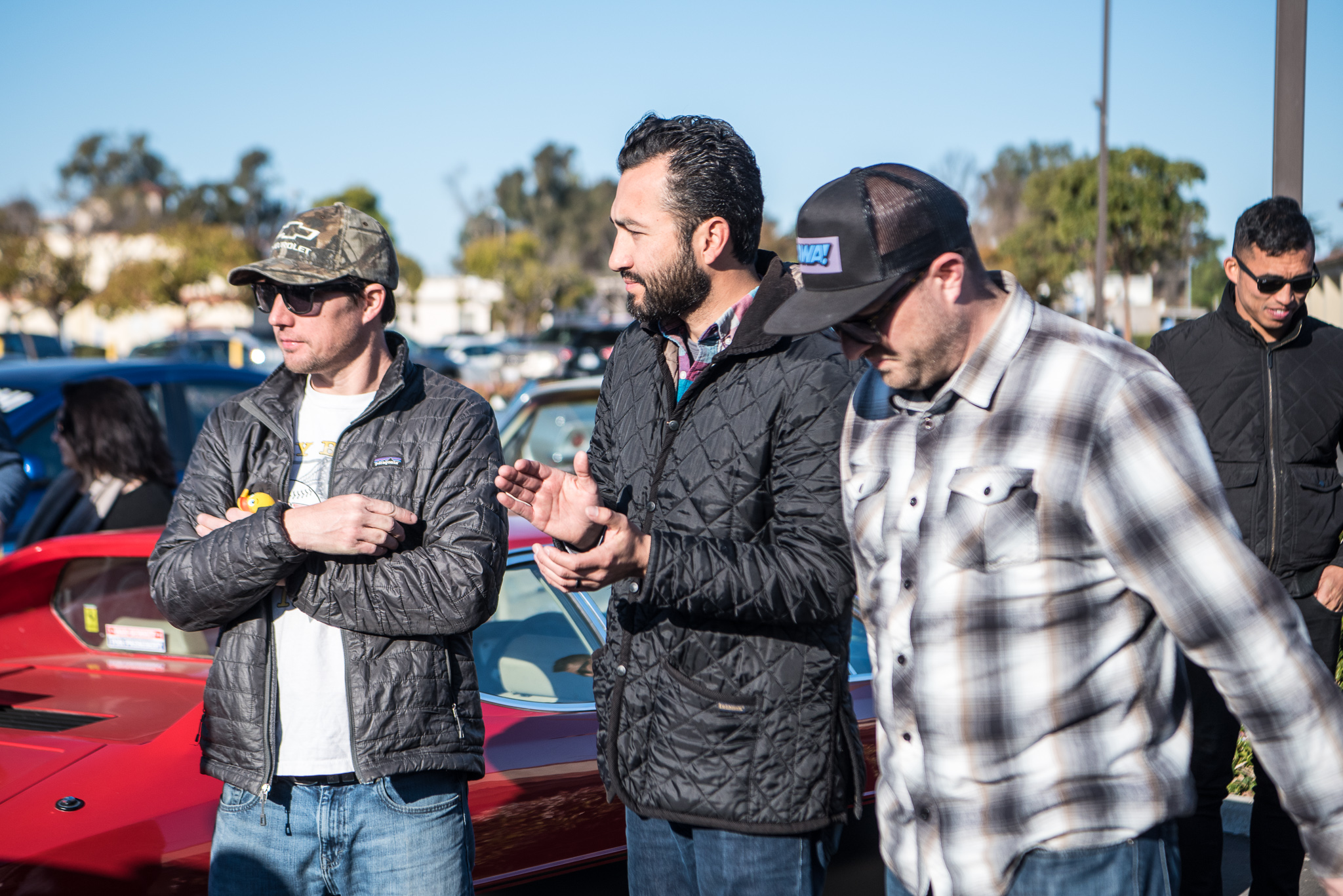 It was one last driver's meeting for this, the shortest day of the rally. We'd be heading to the Santa Barbara Cars & Coffee, and then to one last optional spot for lunch, before all heading home and attempting to blend back in with our normal lives.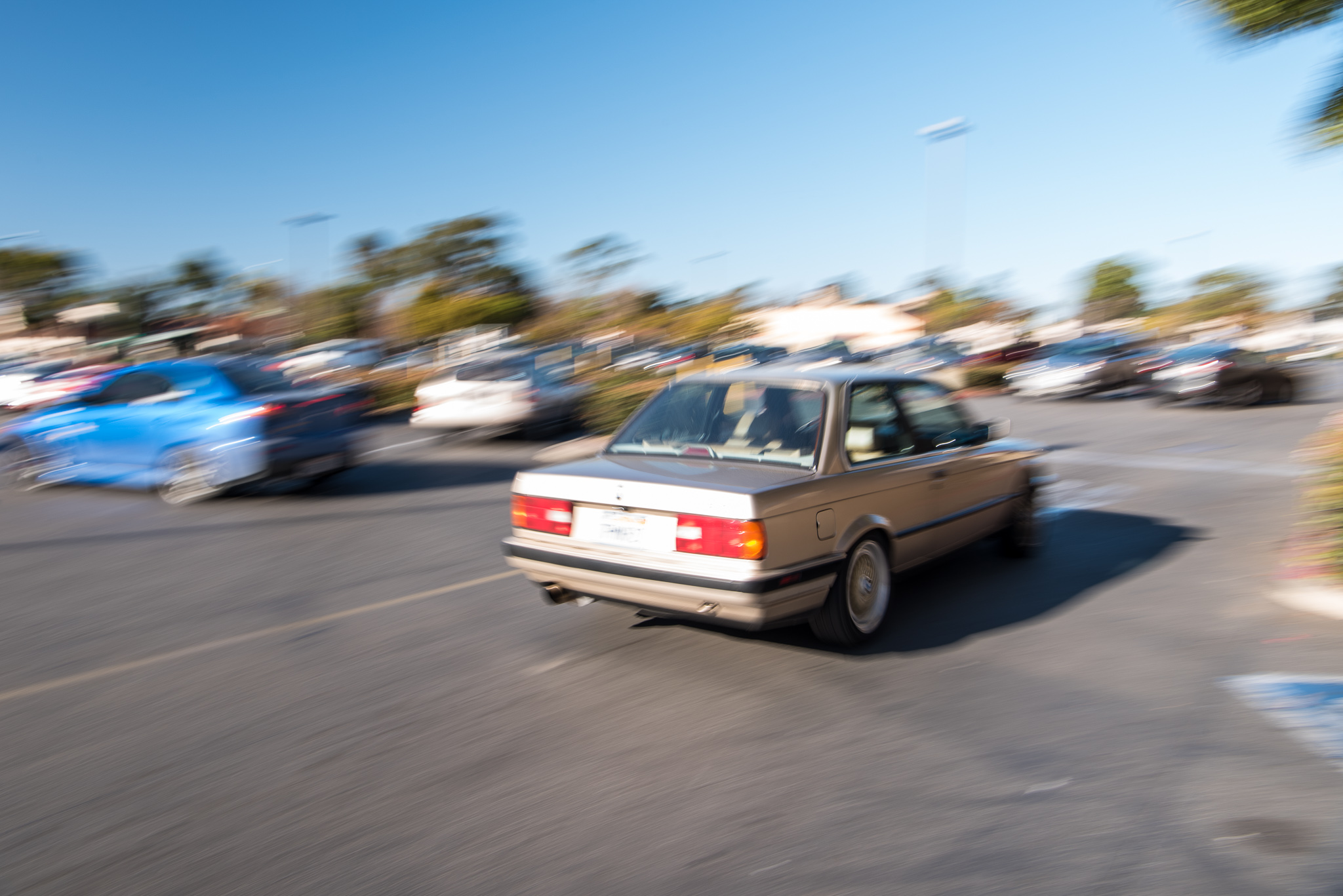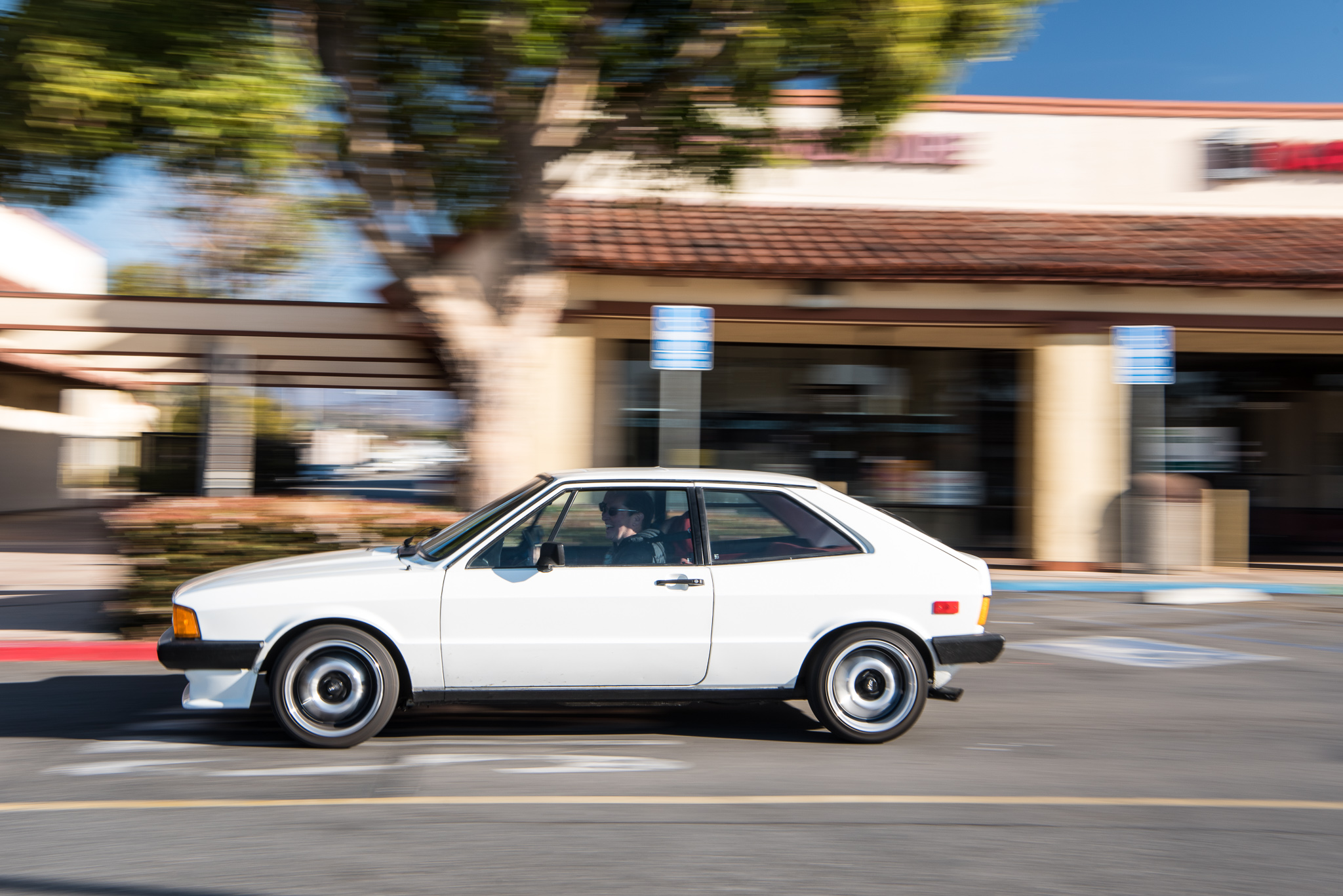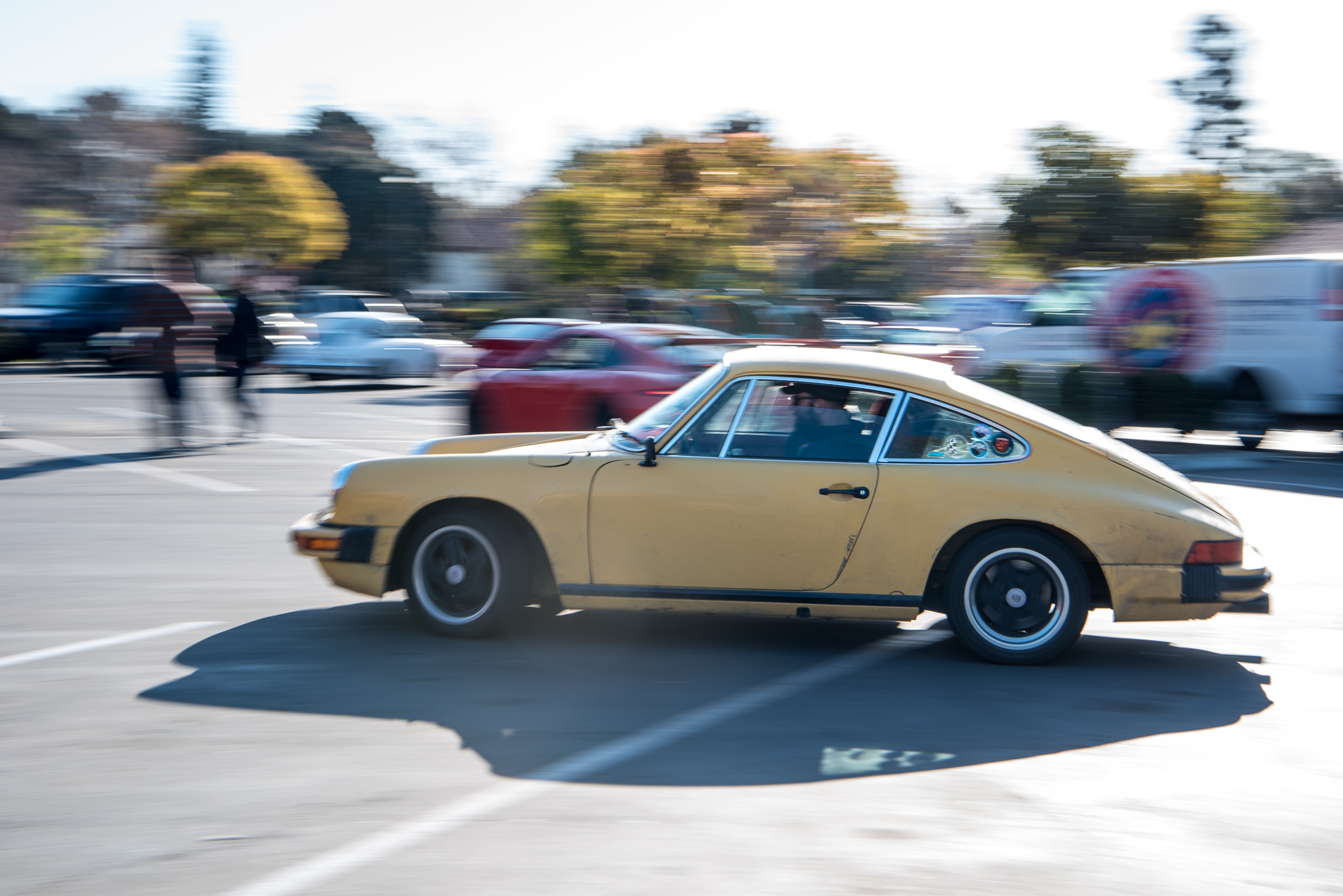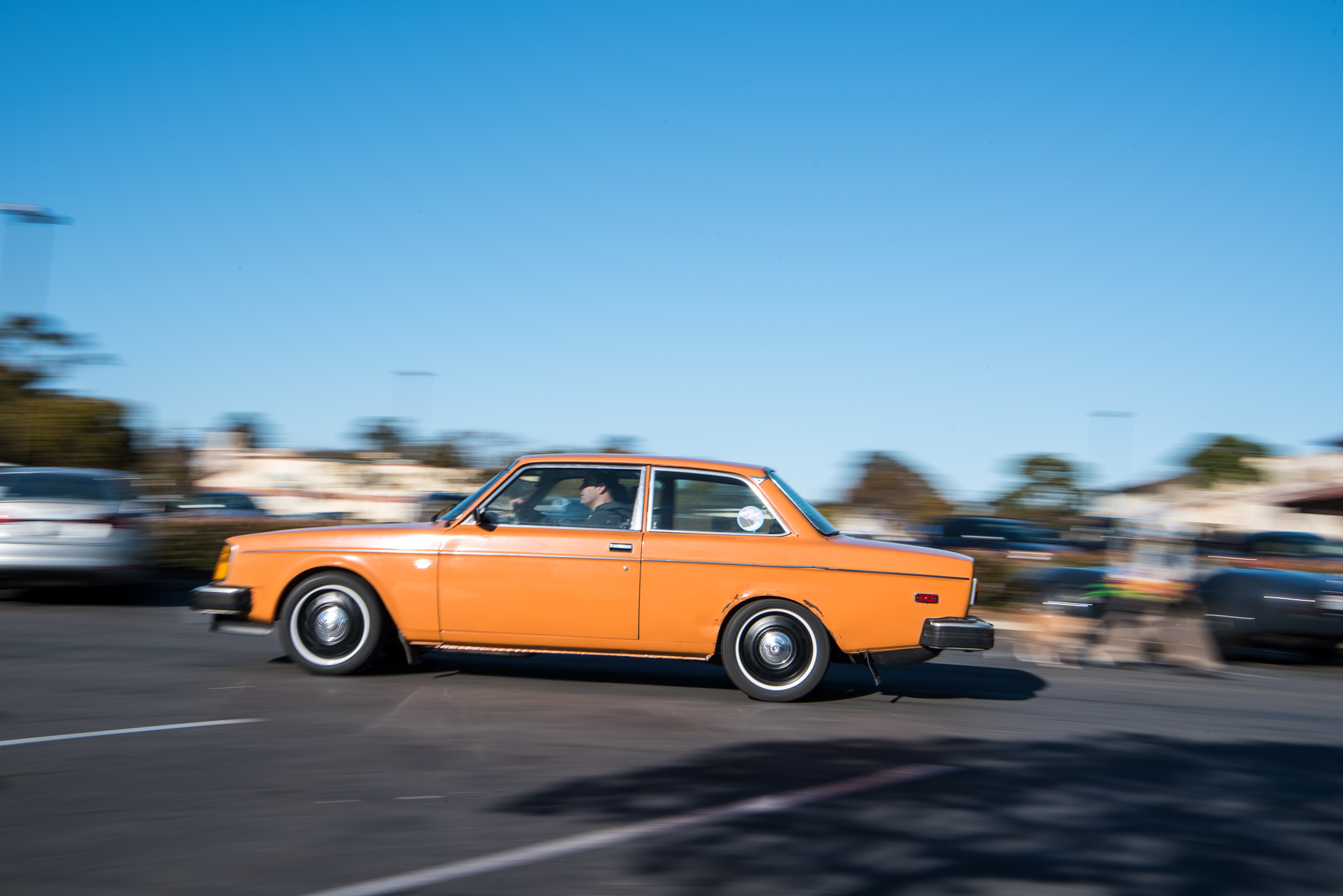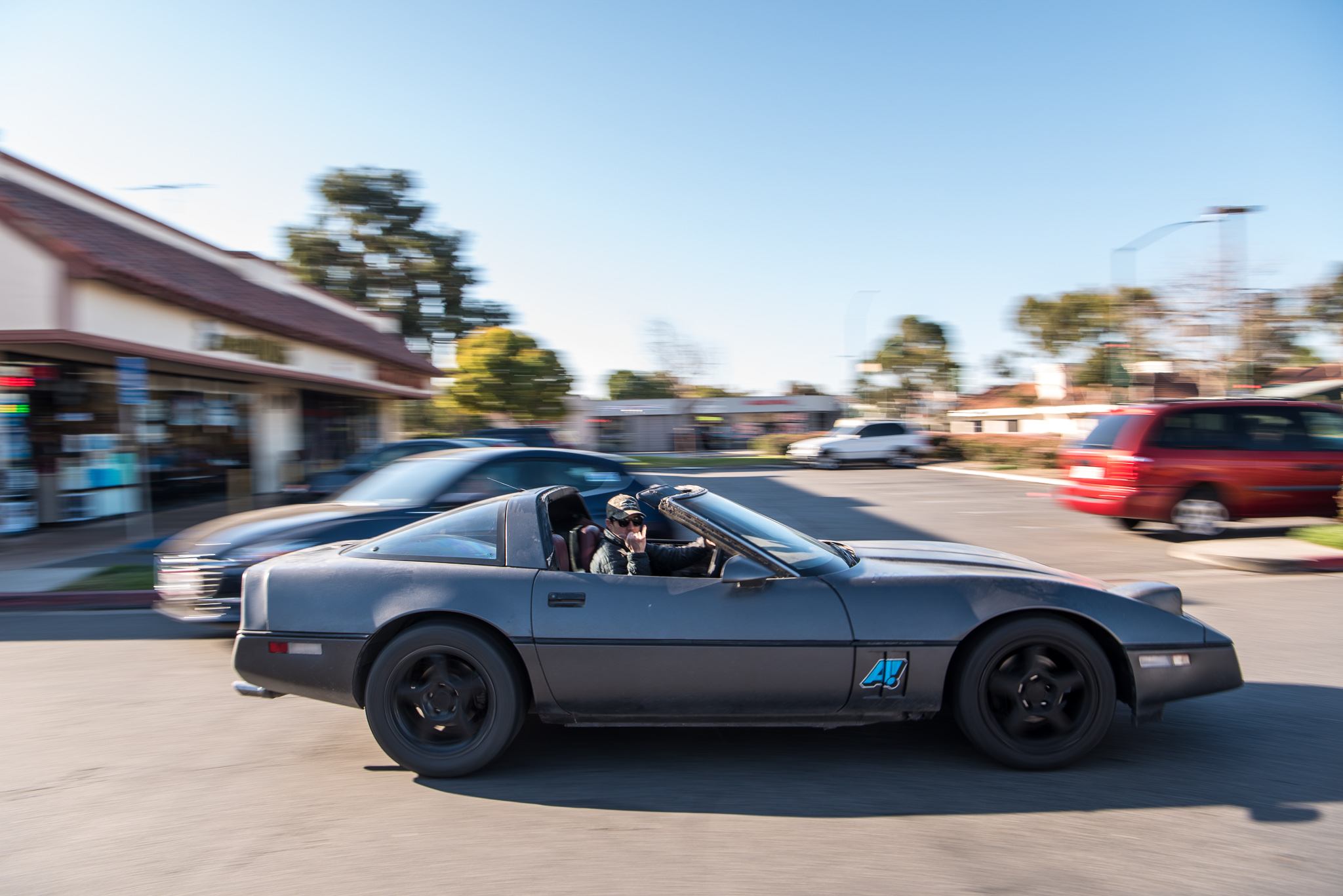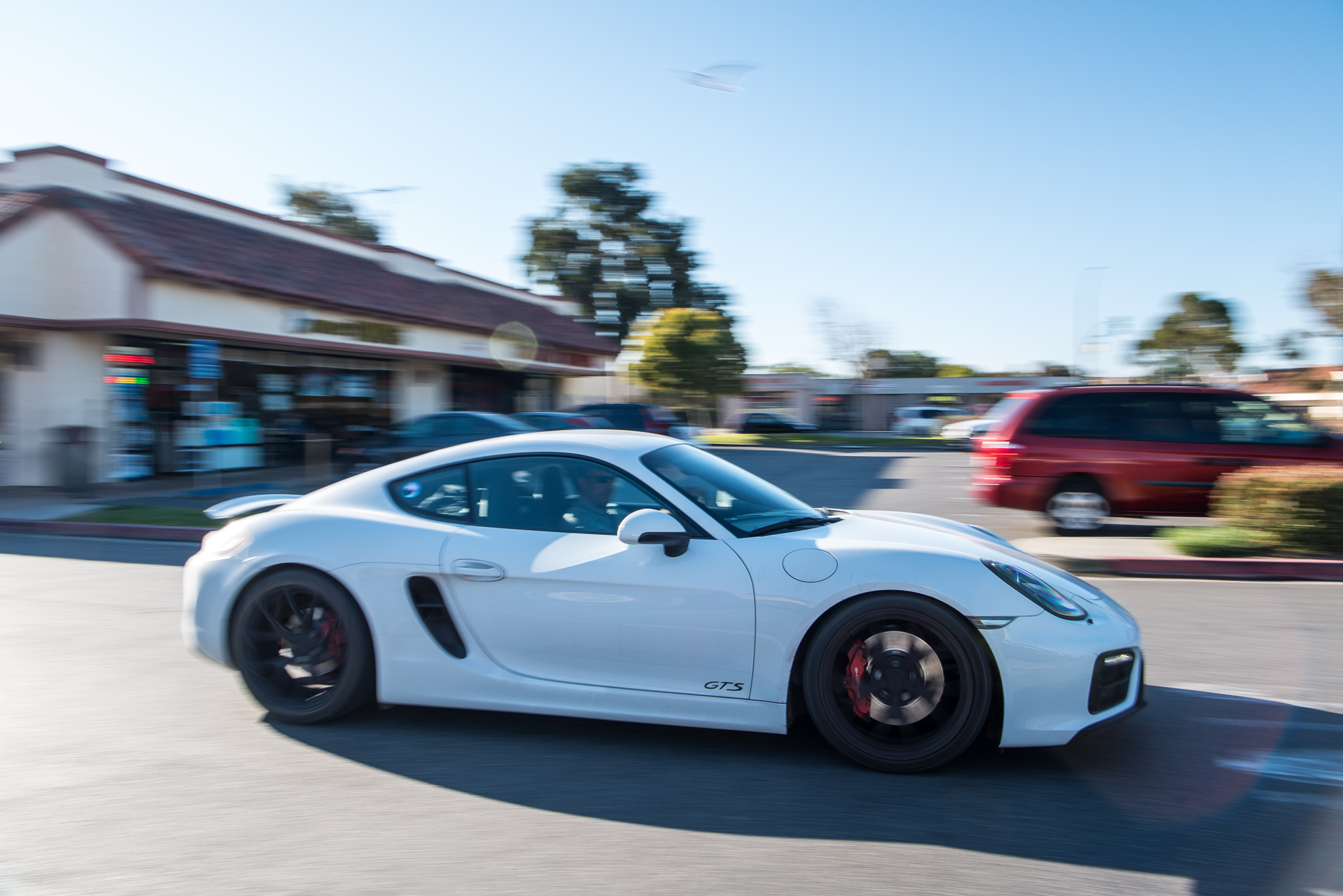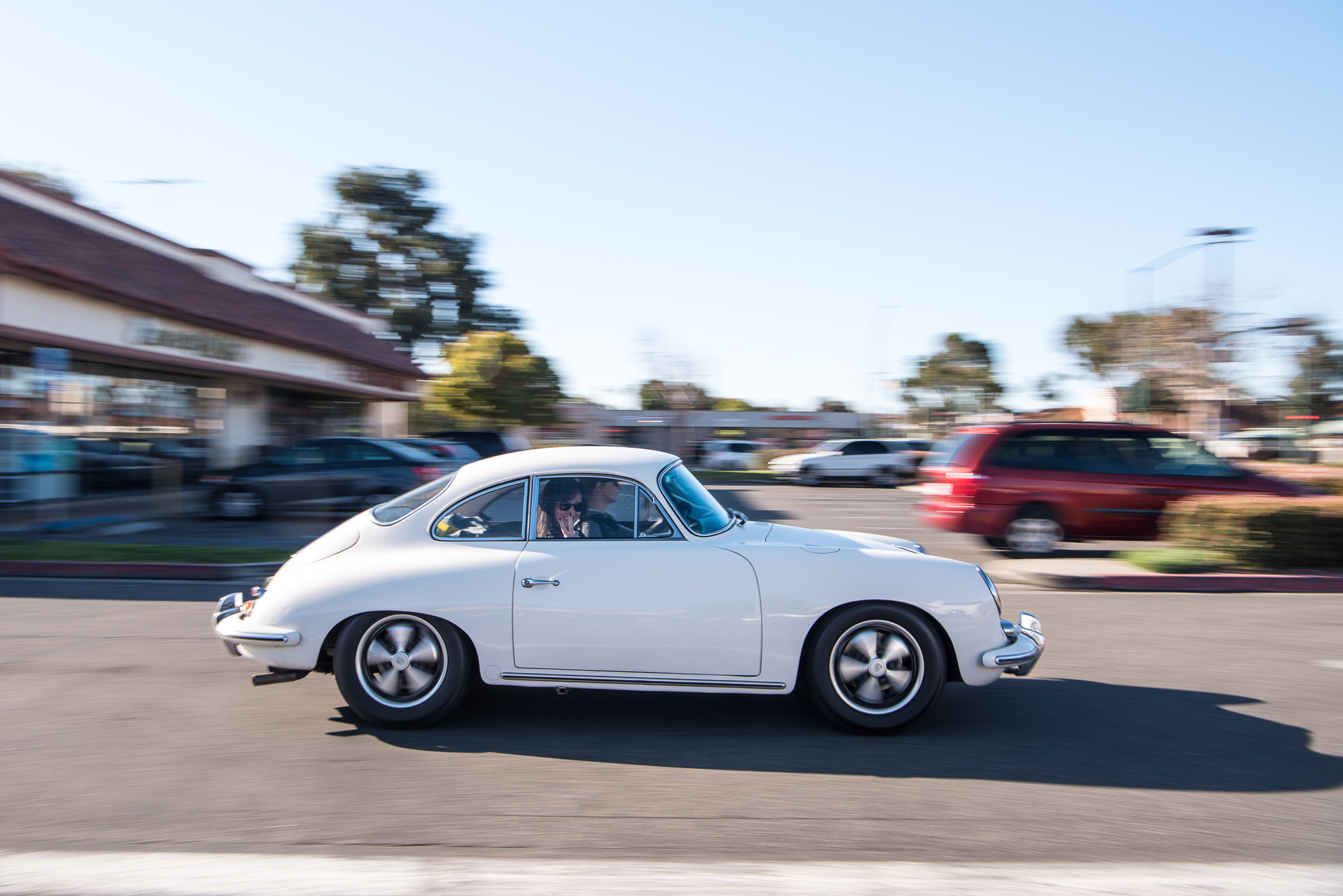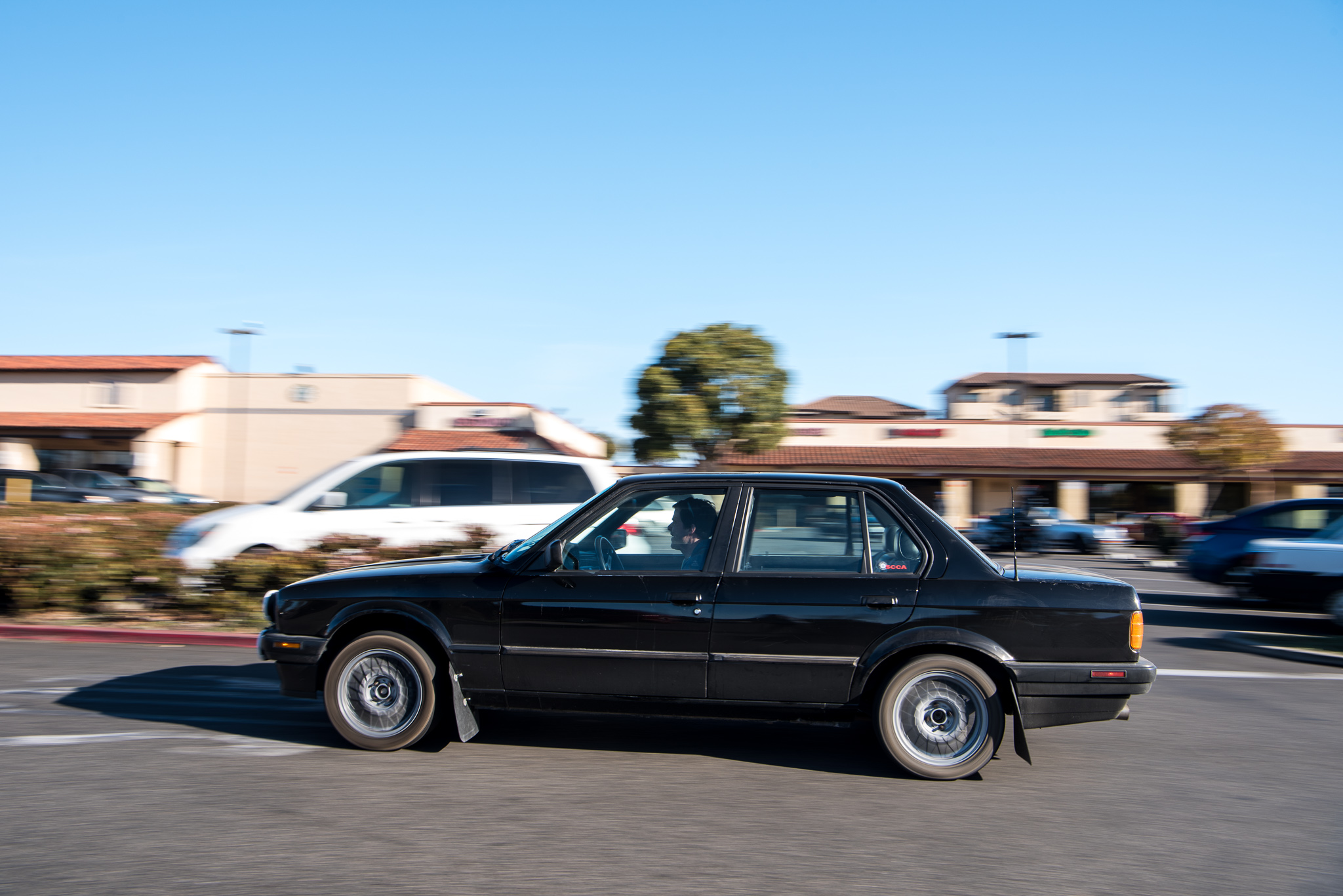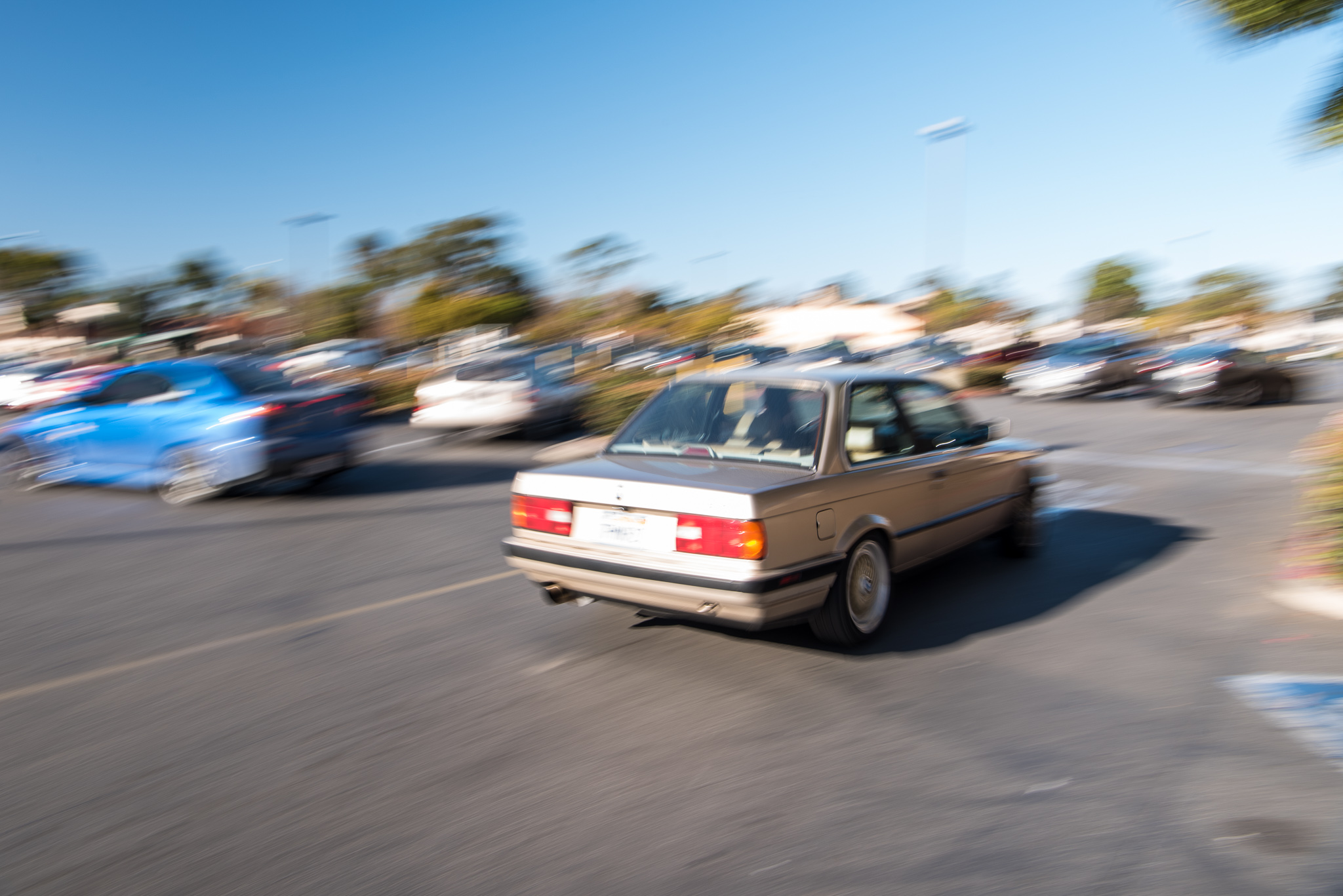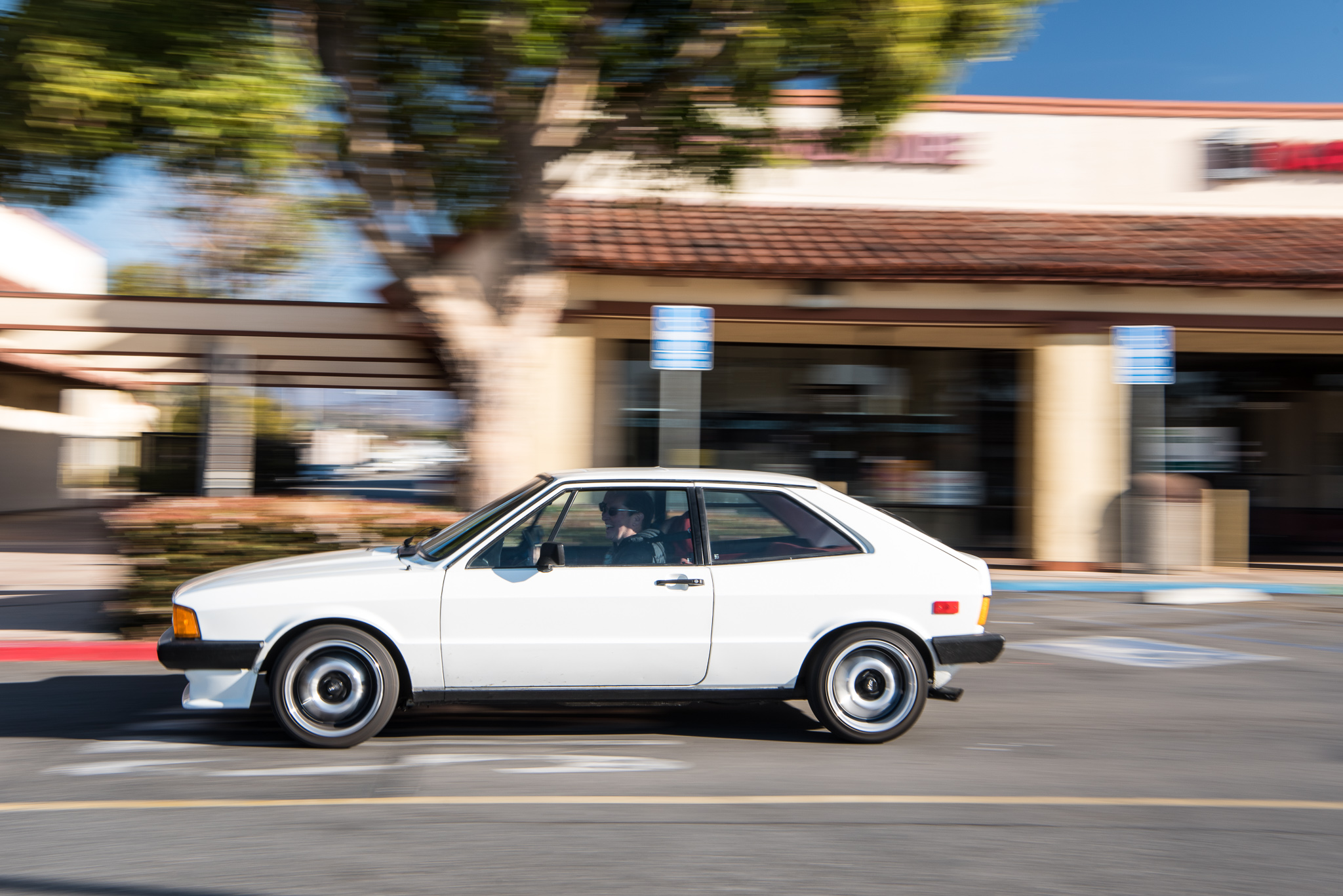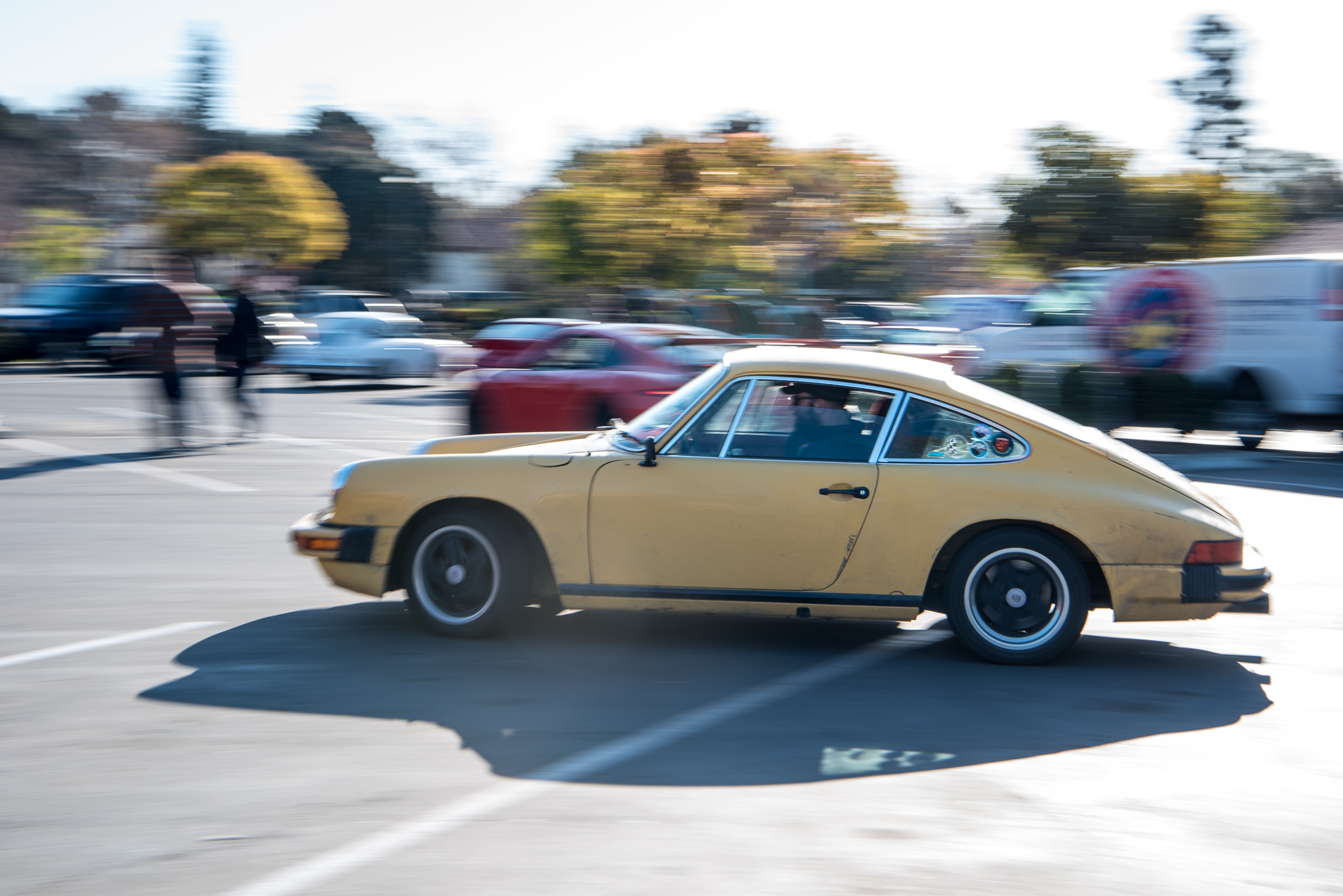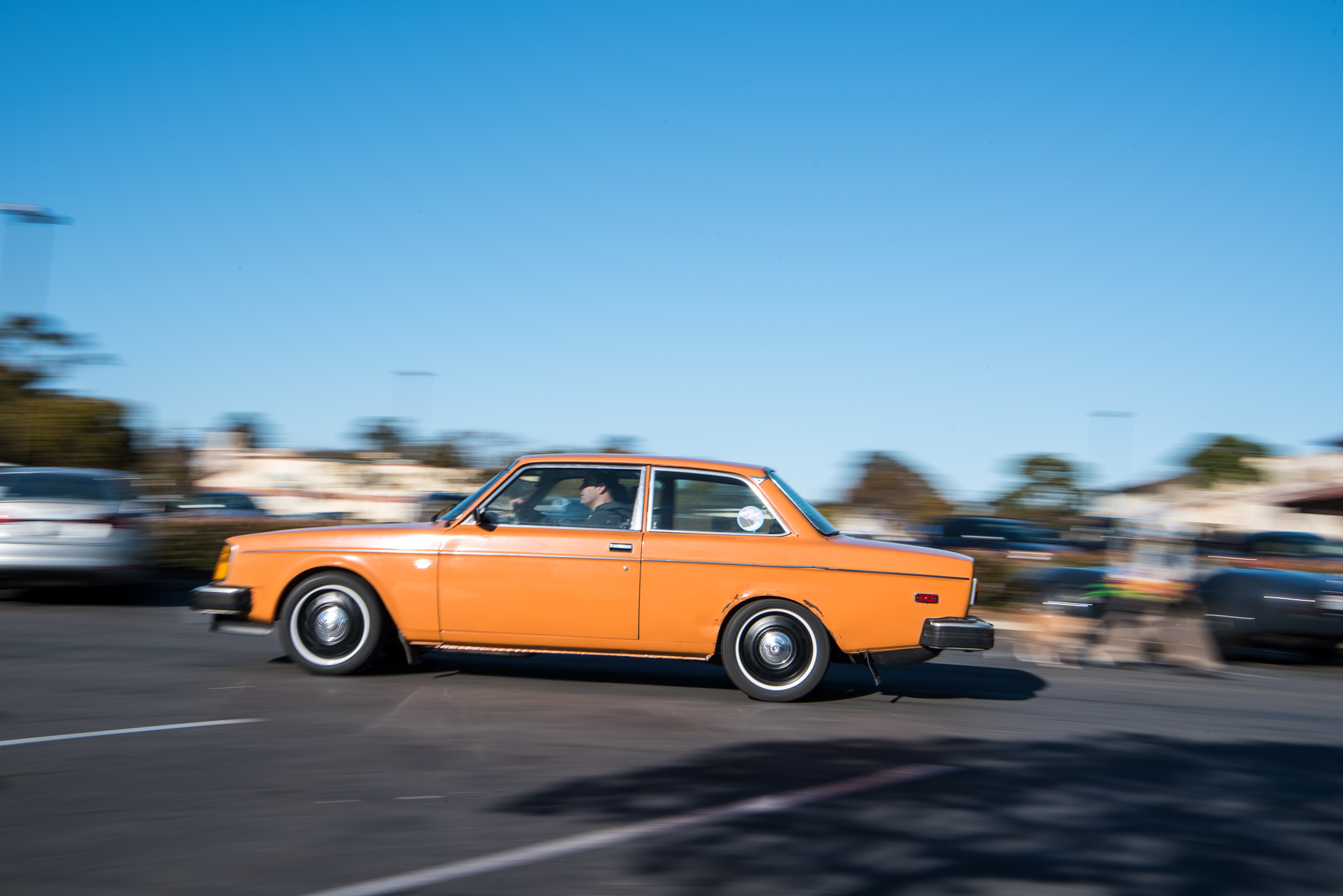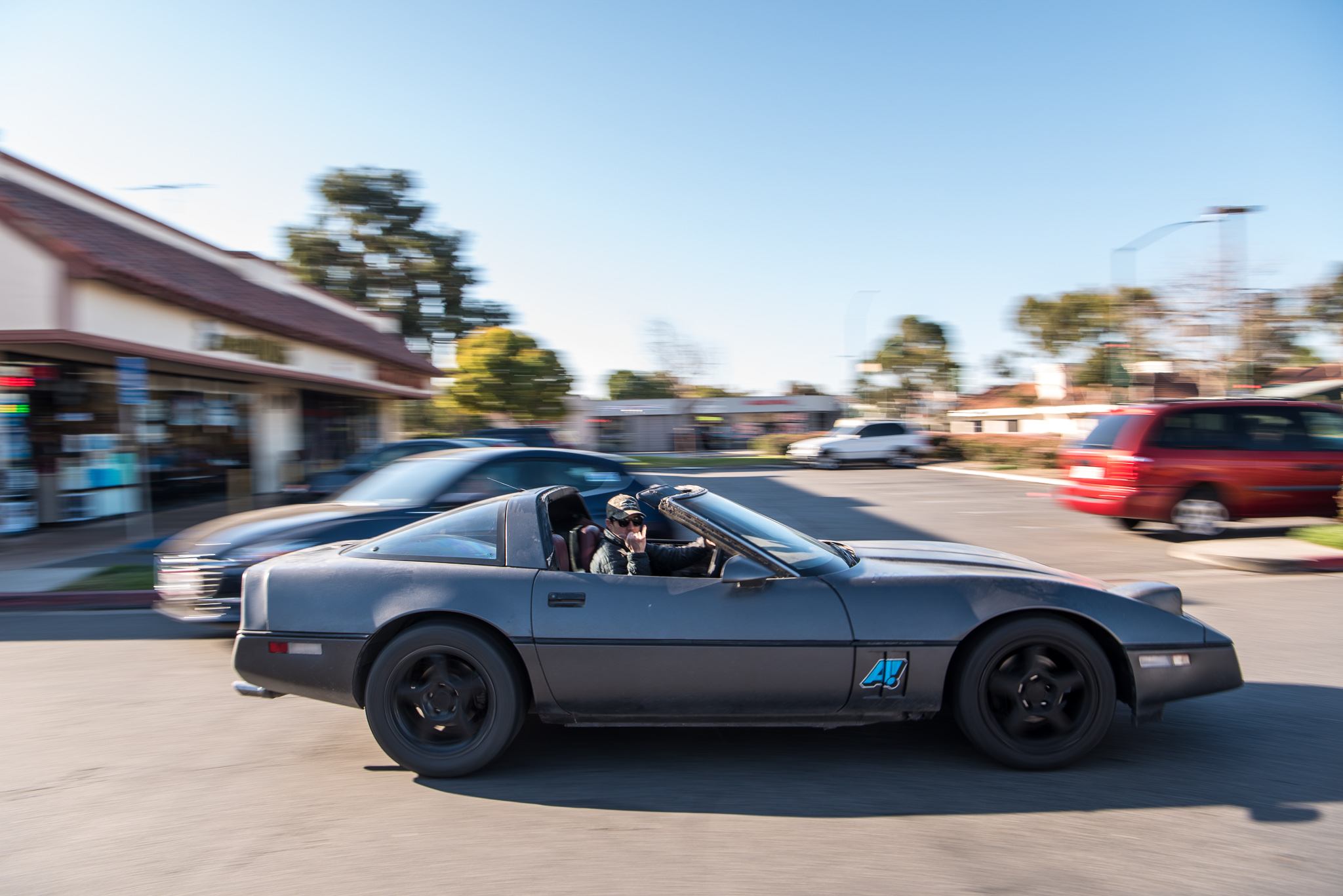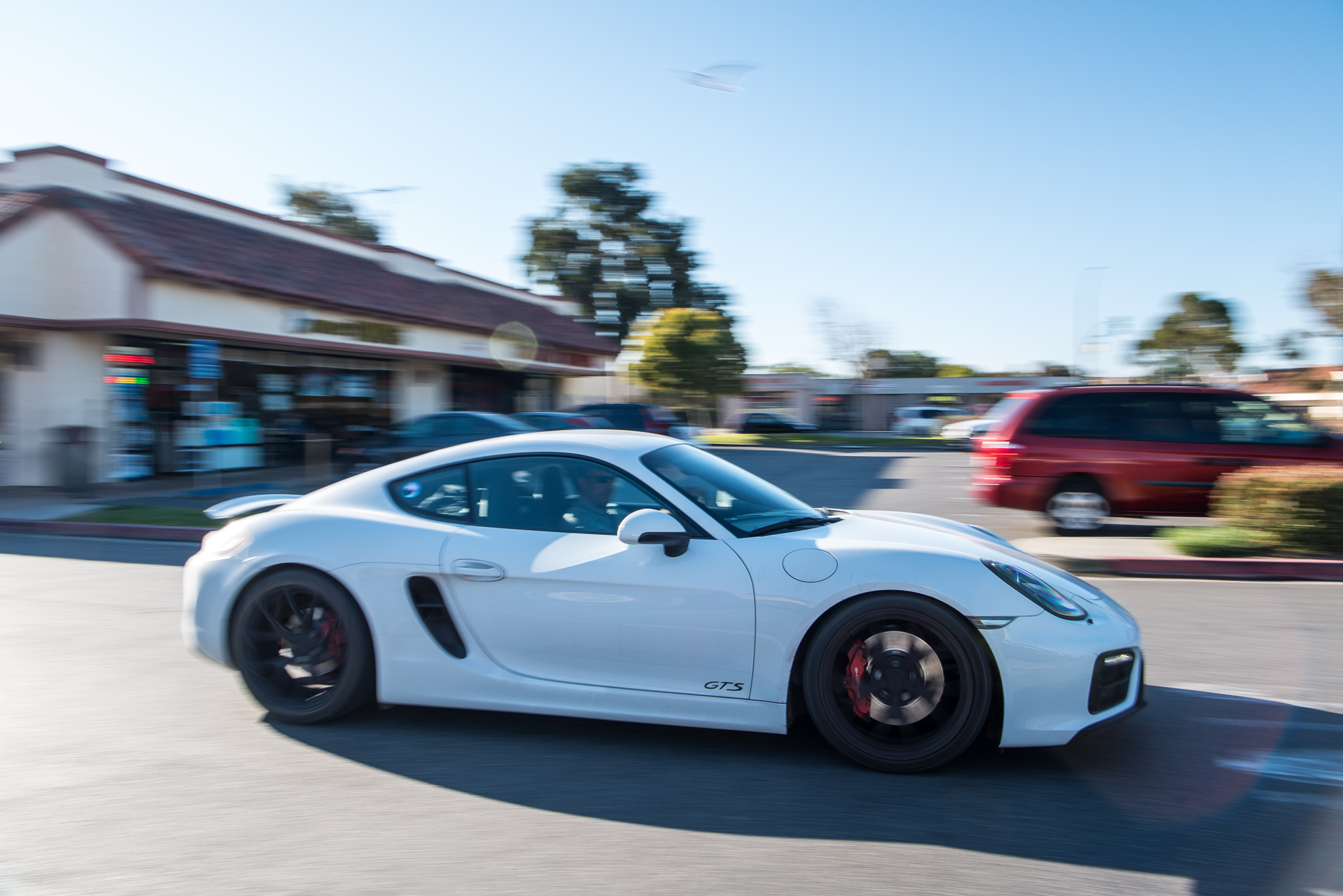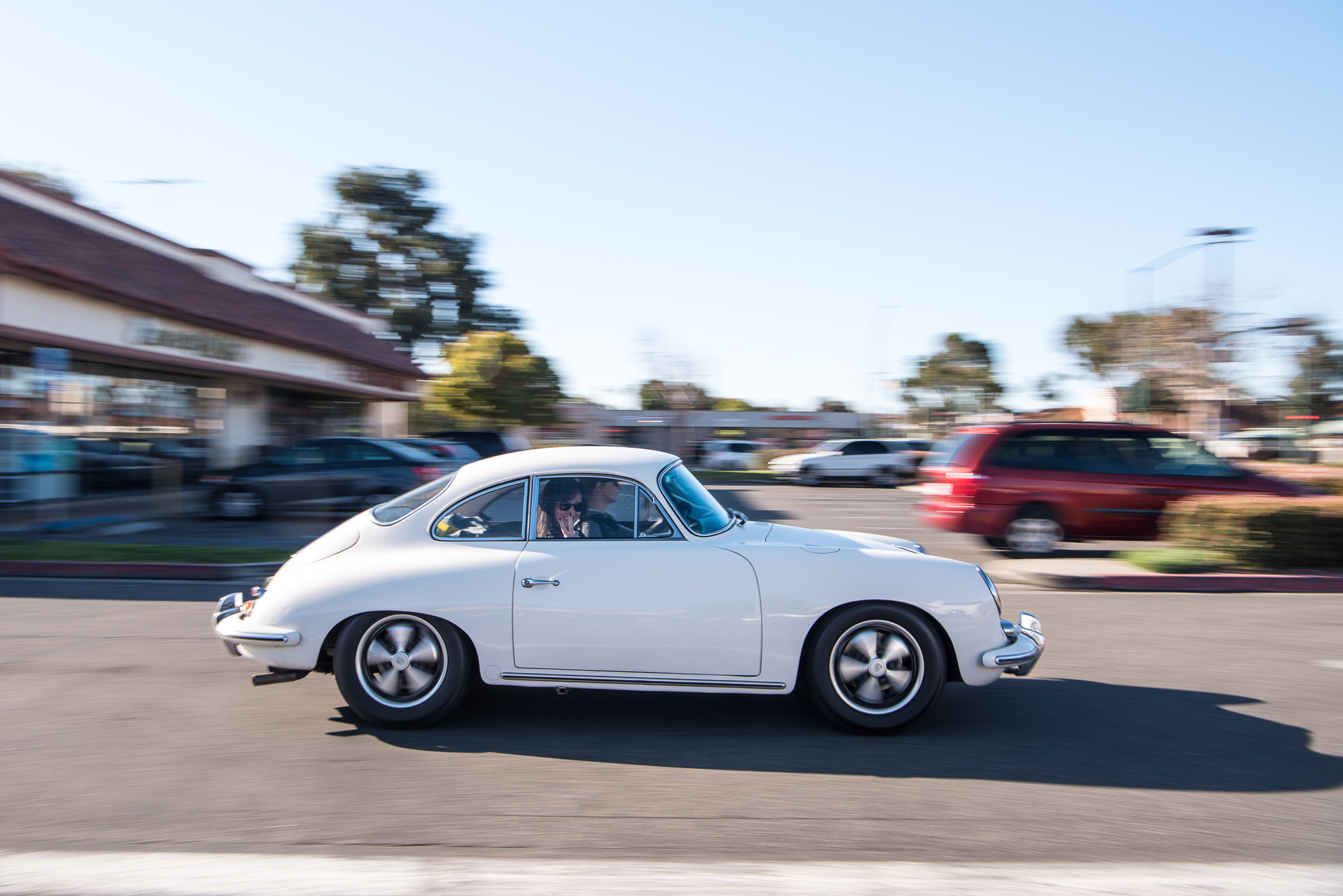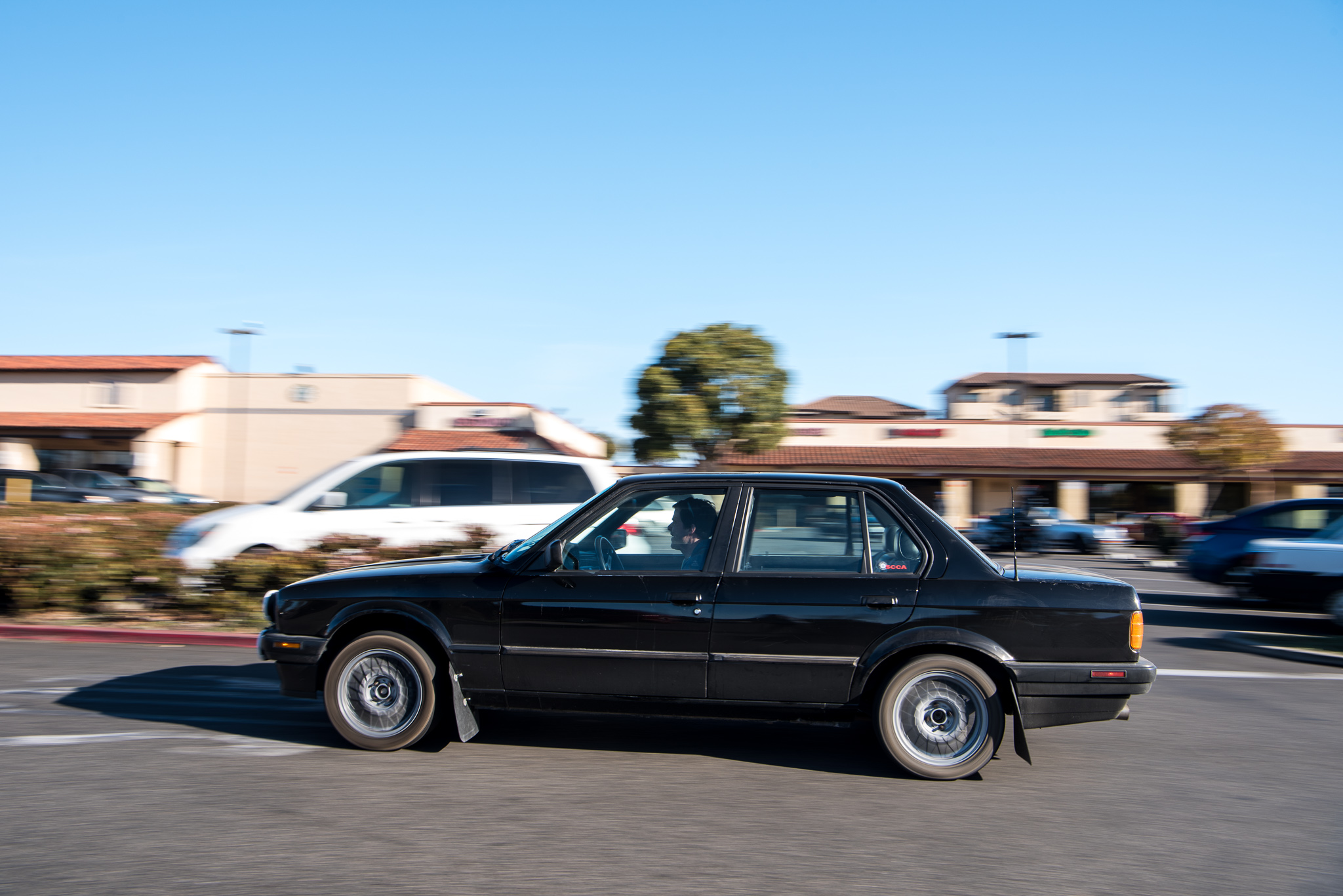 Instead of backroads, we took one of the most famous highways in the world: Highway 1, also known as the Pacific Coast Highway.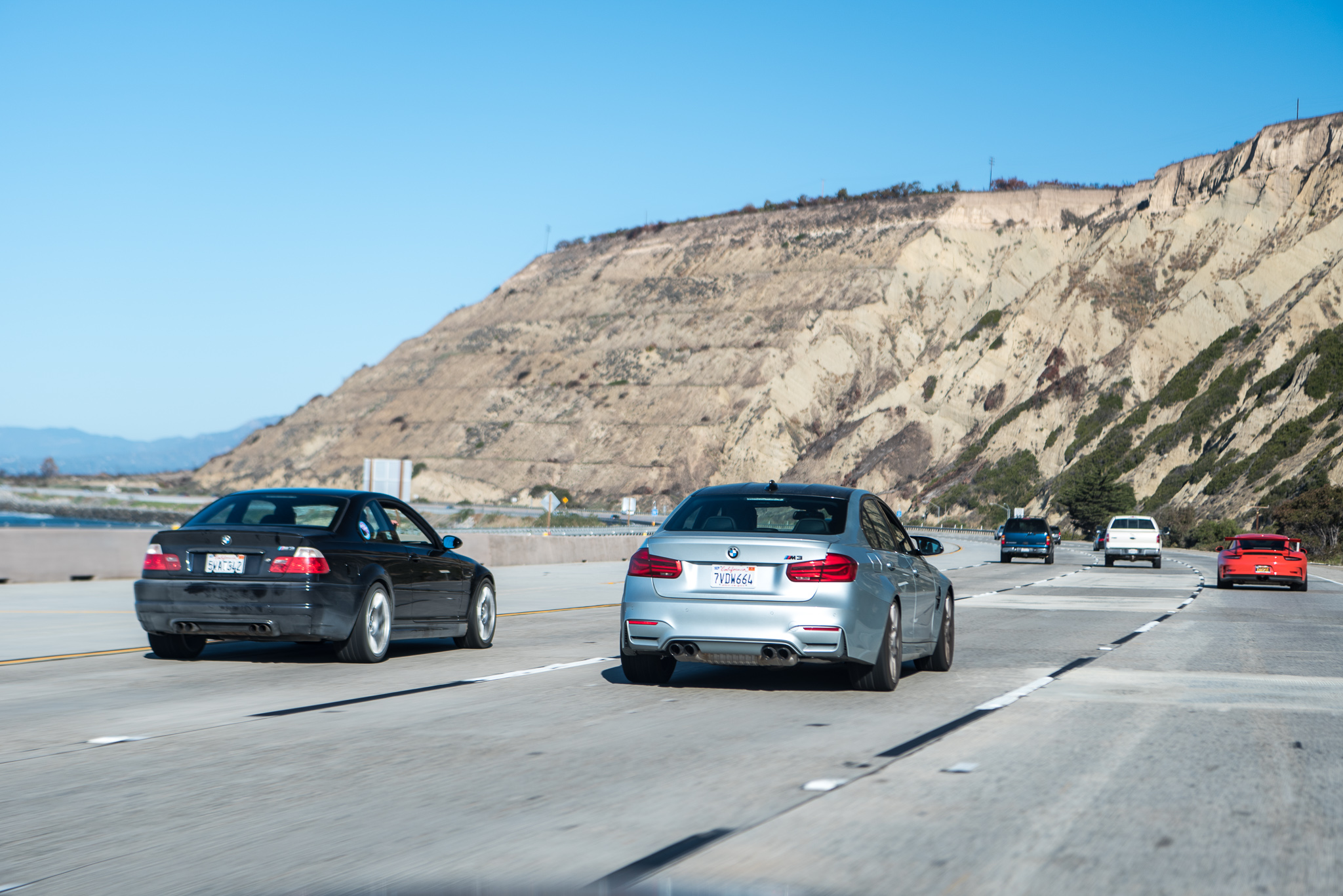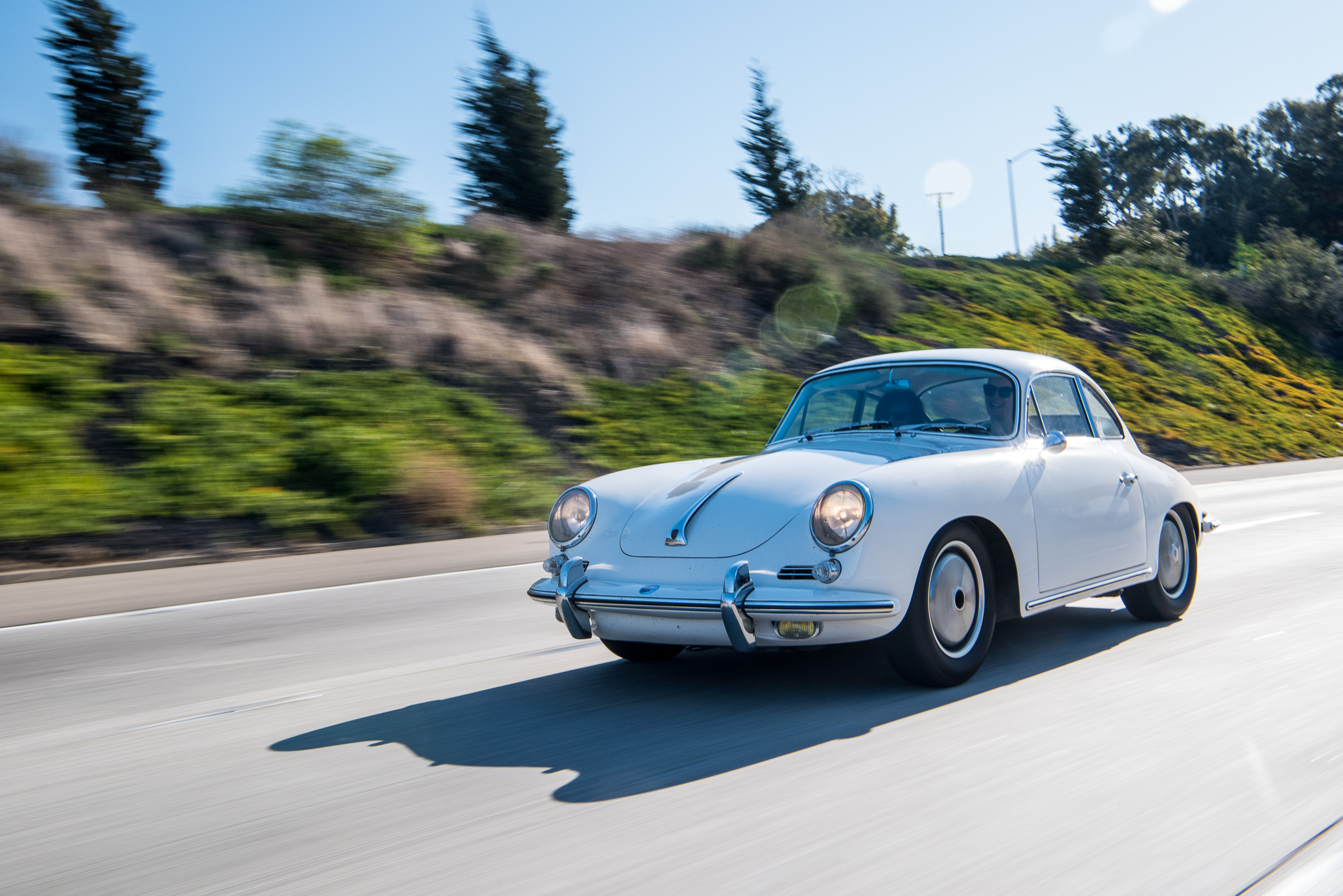 It was a quick jaunt up the coast before we reached our destination in Santa Barbara.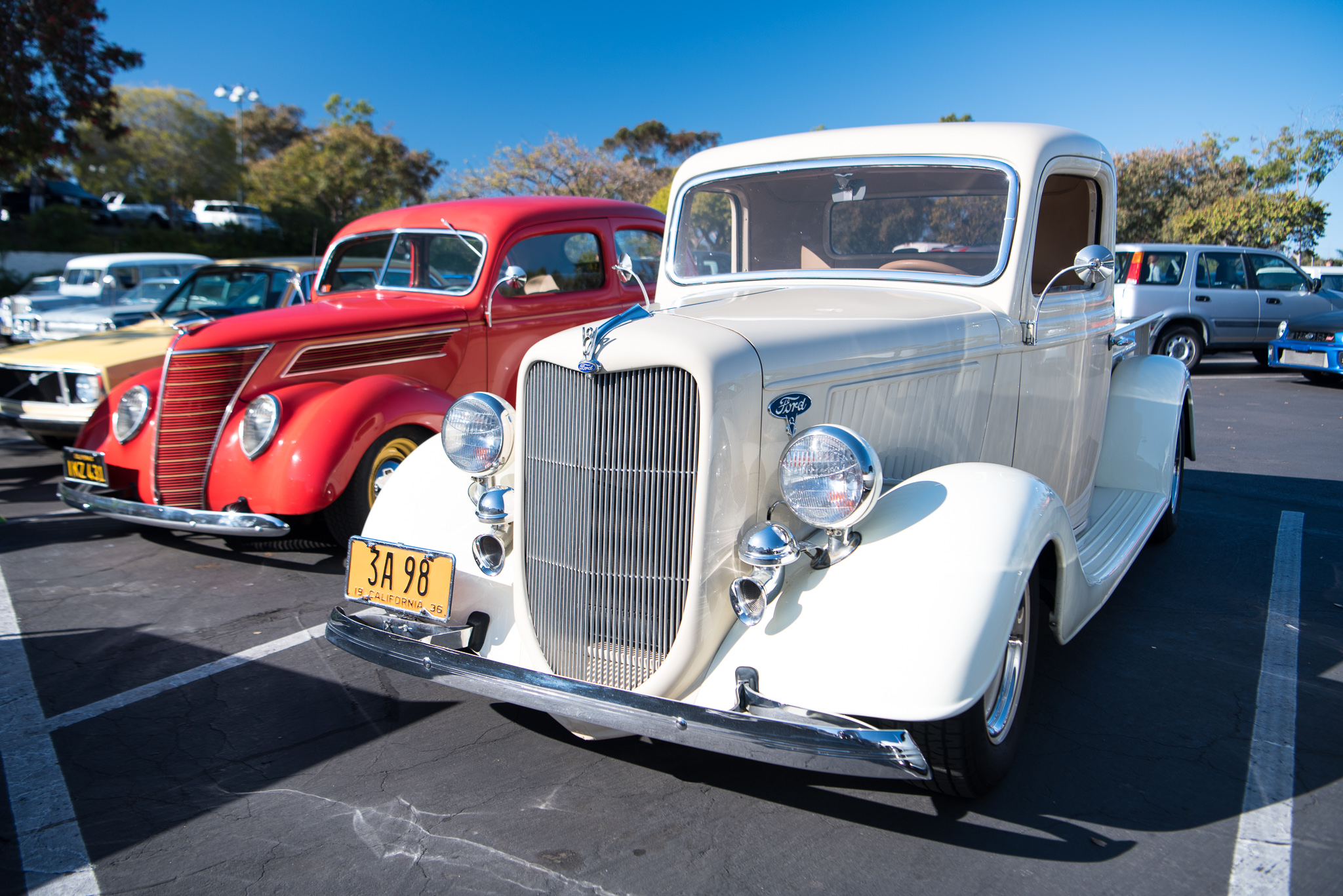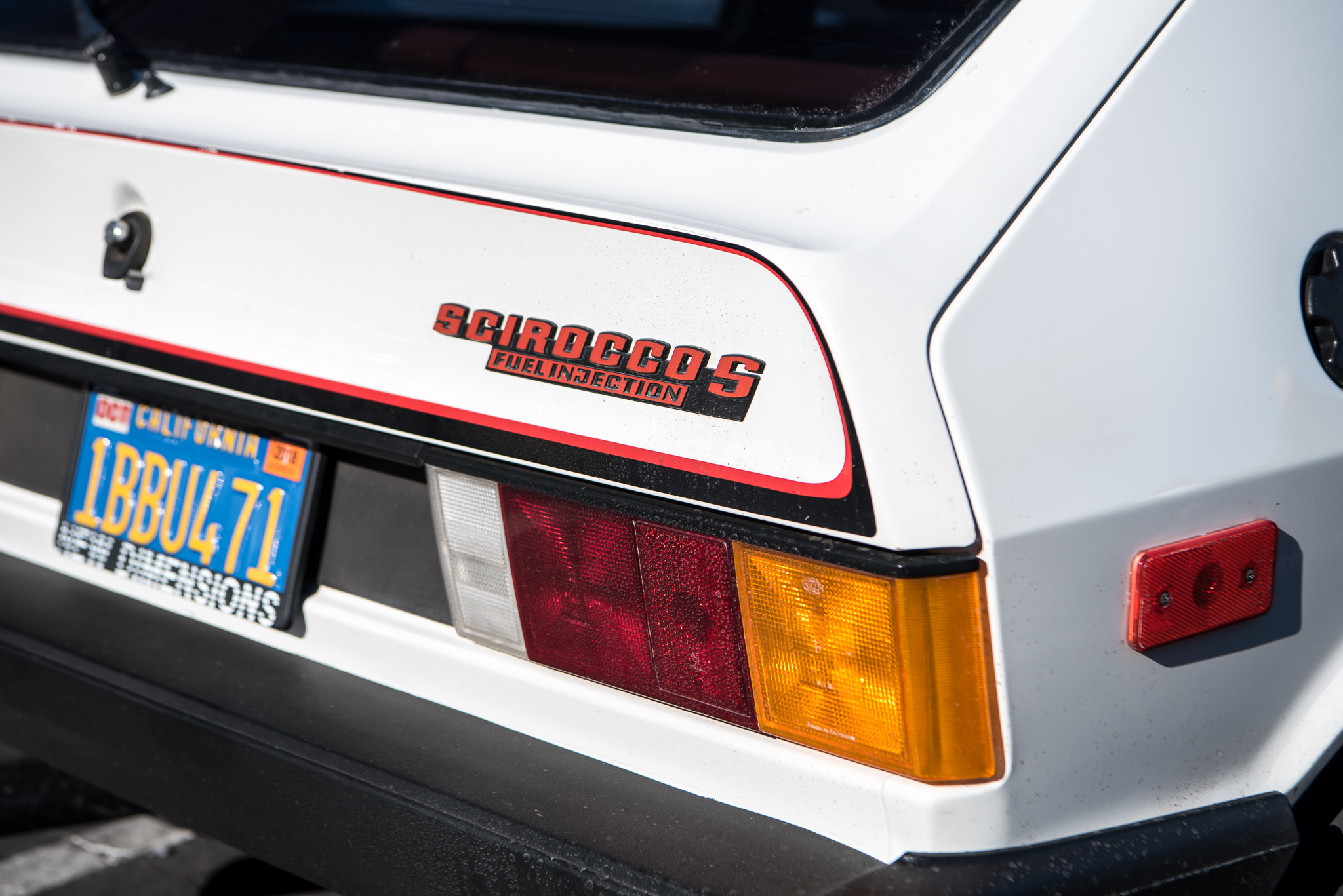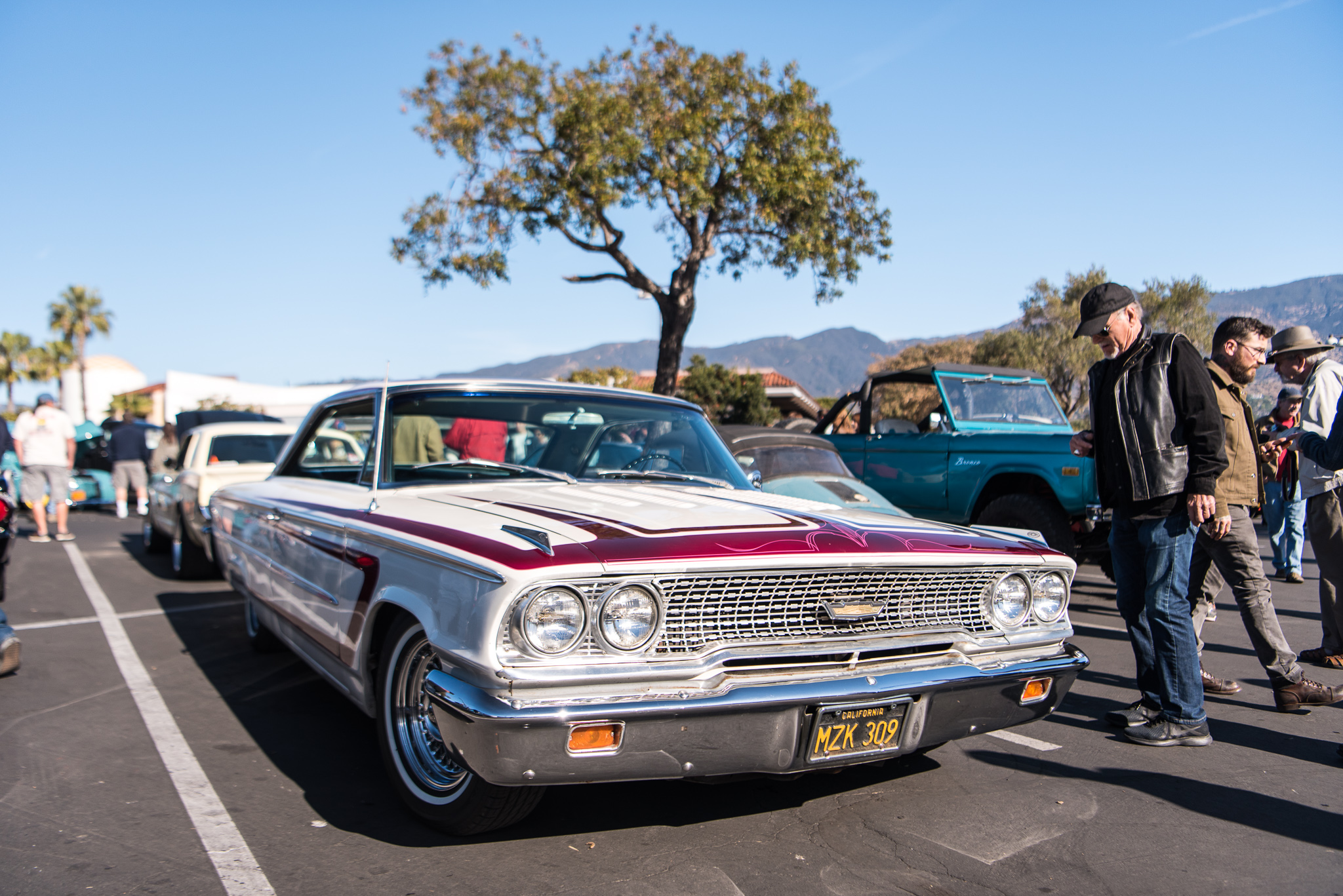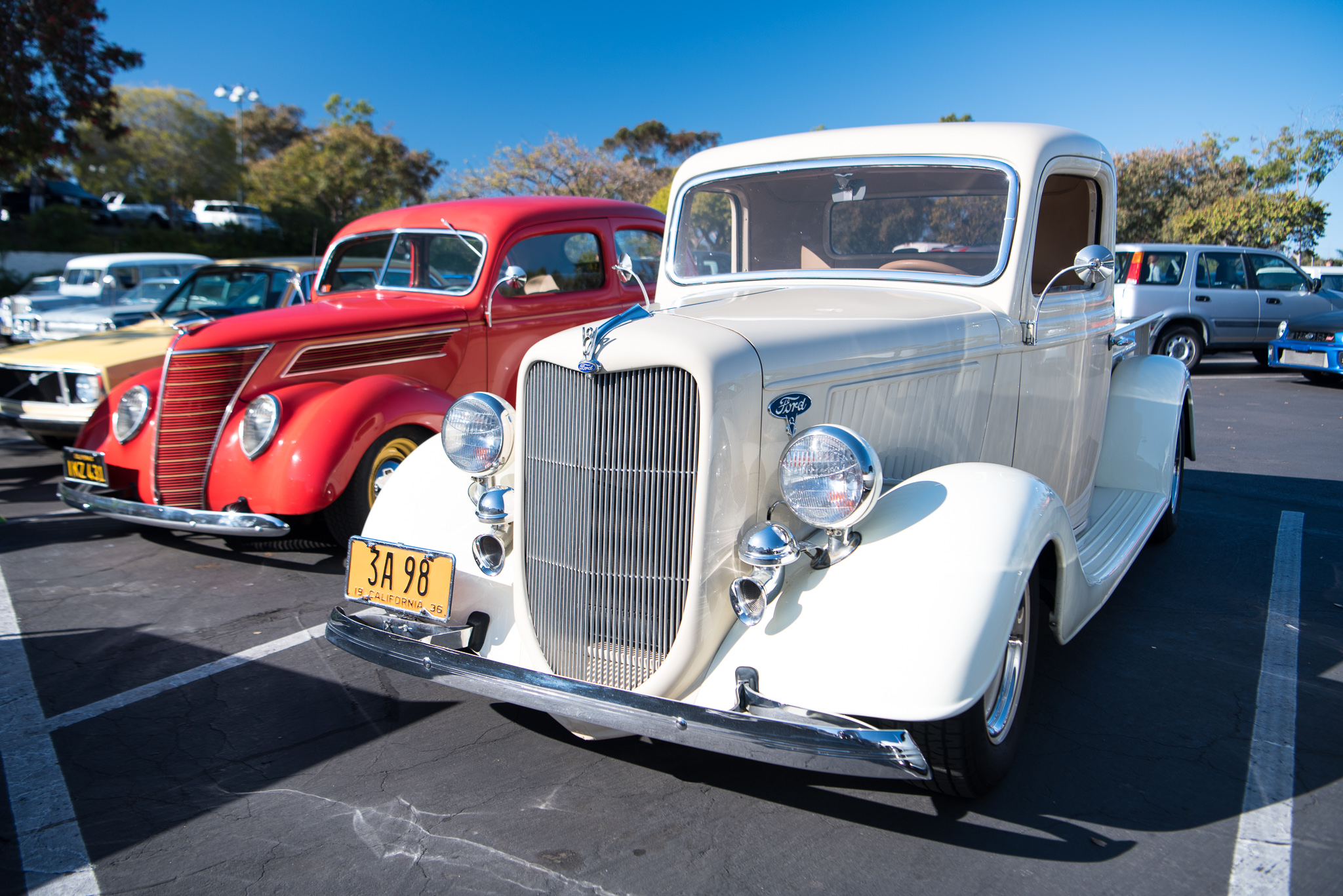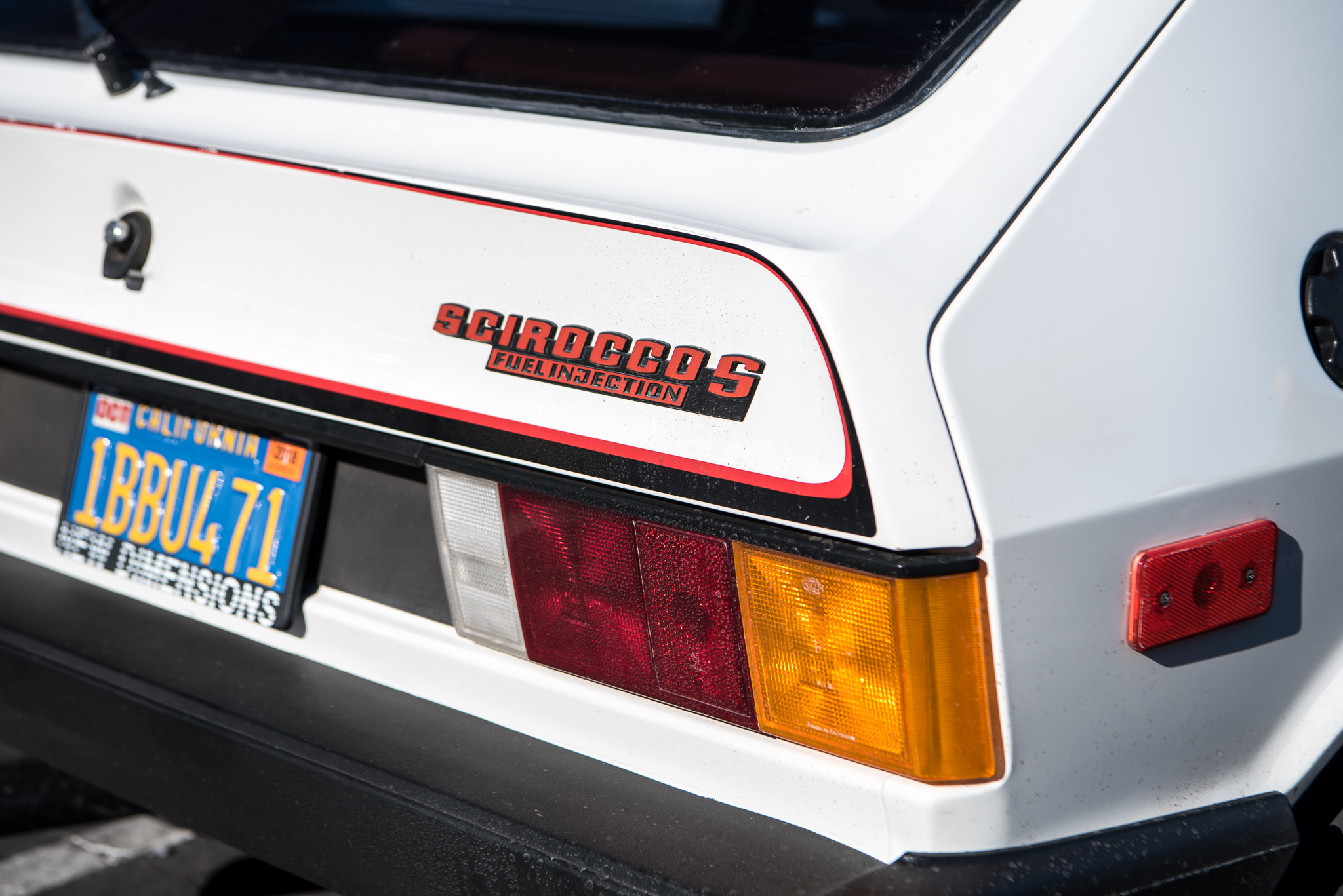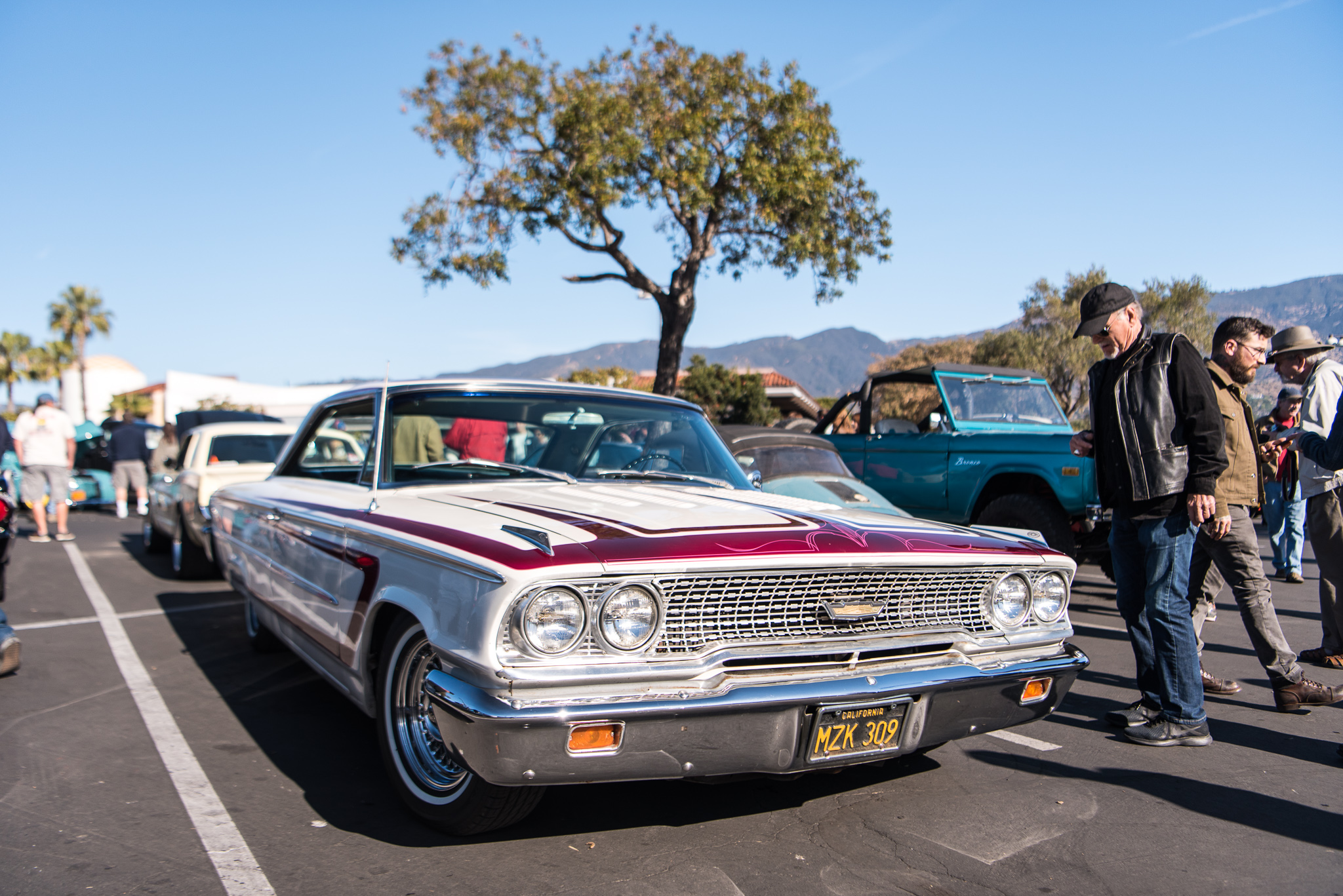 This is the Santa Barbara Cars & Coffee, which had outgrown its previous downtown location, and was now taking place in a large mall parking lot. After a weekend of beautiful backdrops, it was a slight letdown to see a variety of cool cars parked in front of a Sears.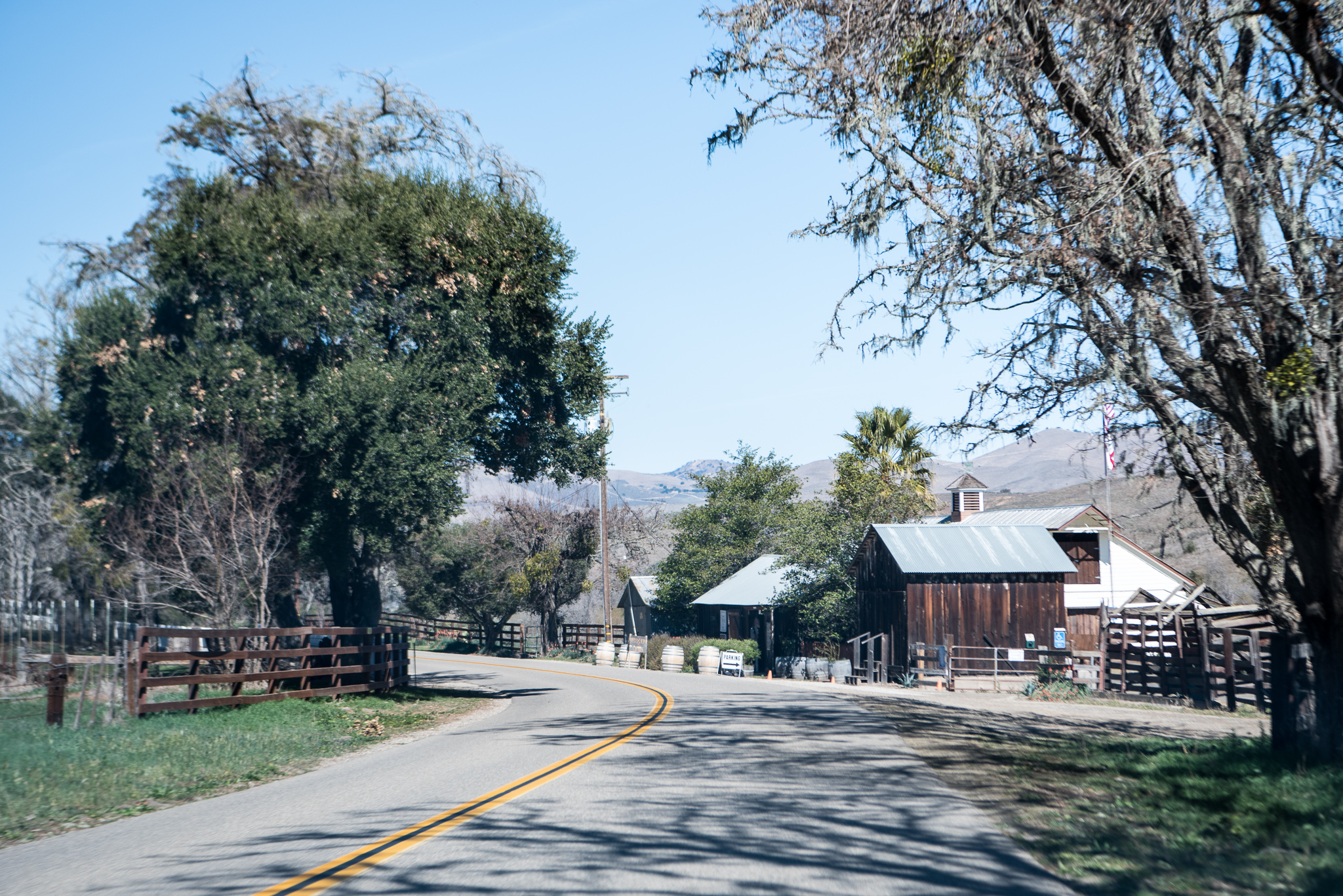 Luckily, there was still one more leg of interesting roads to go.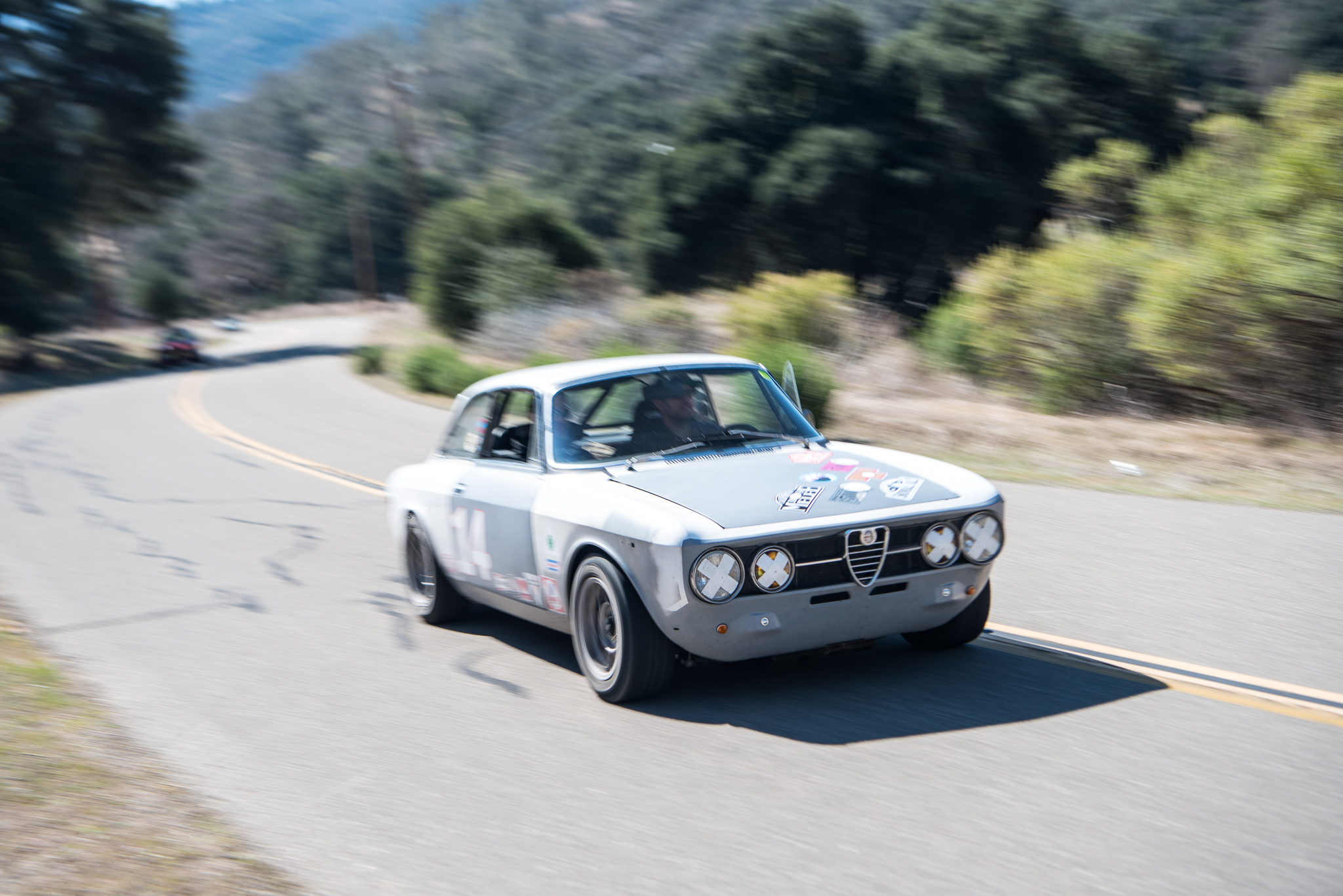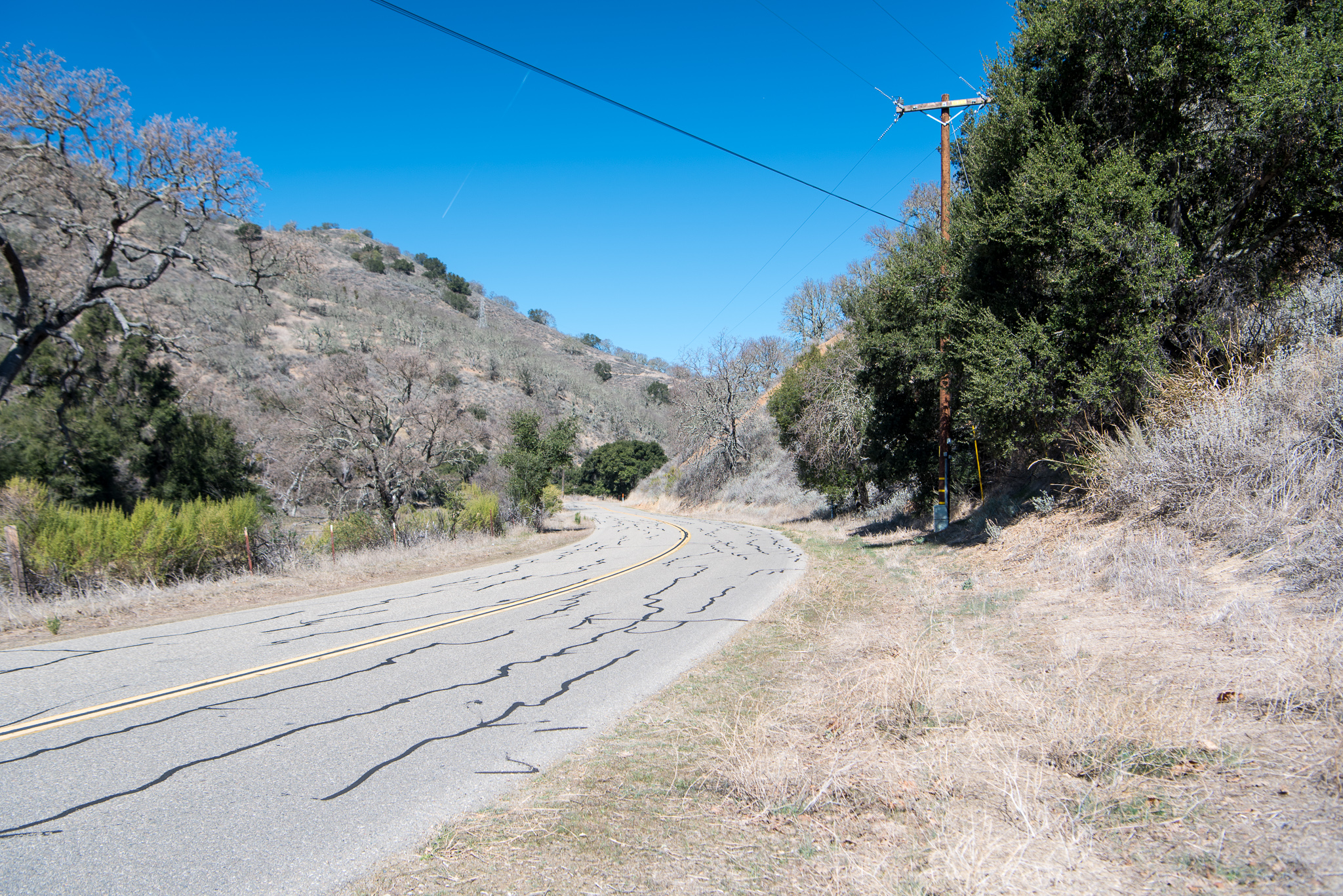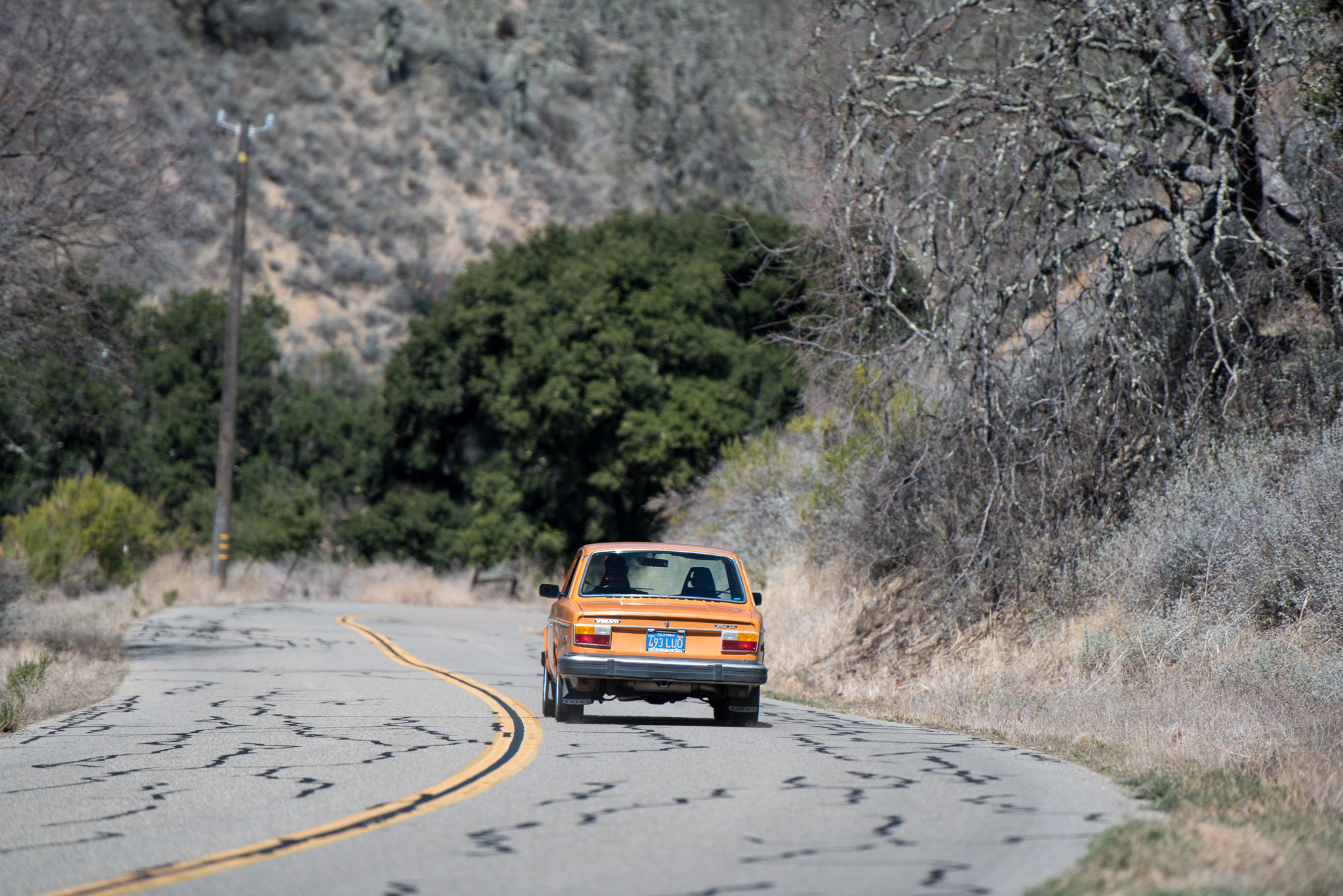 One last section of twisties, and one last roadside stop.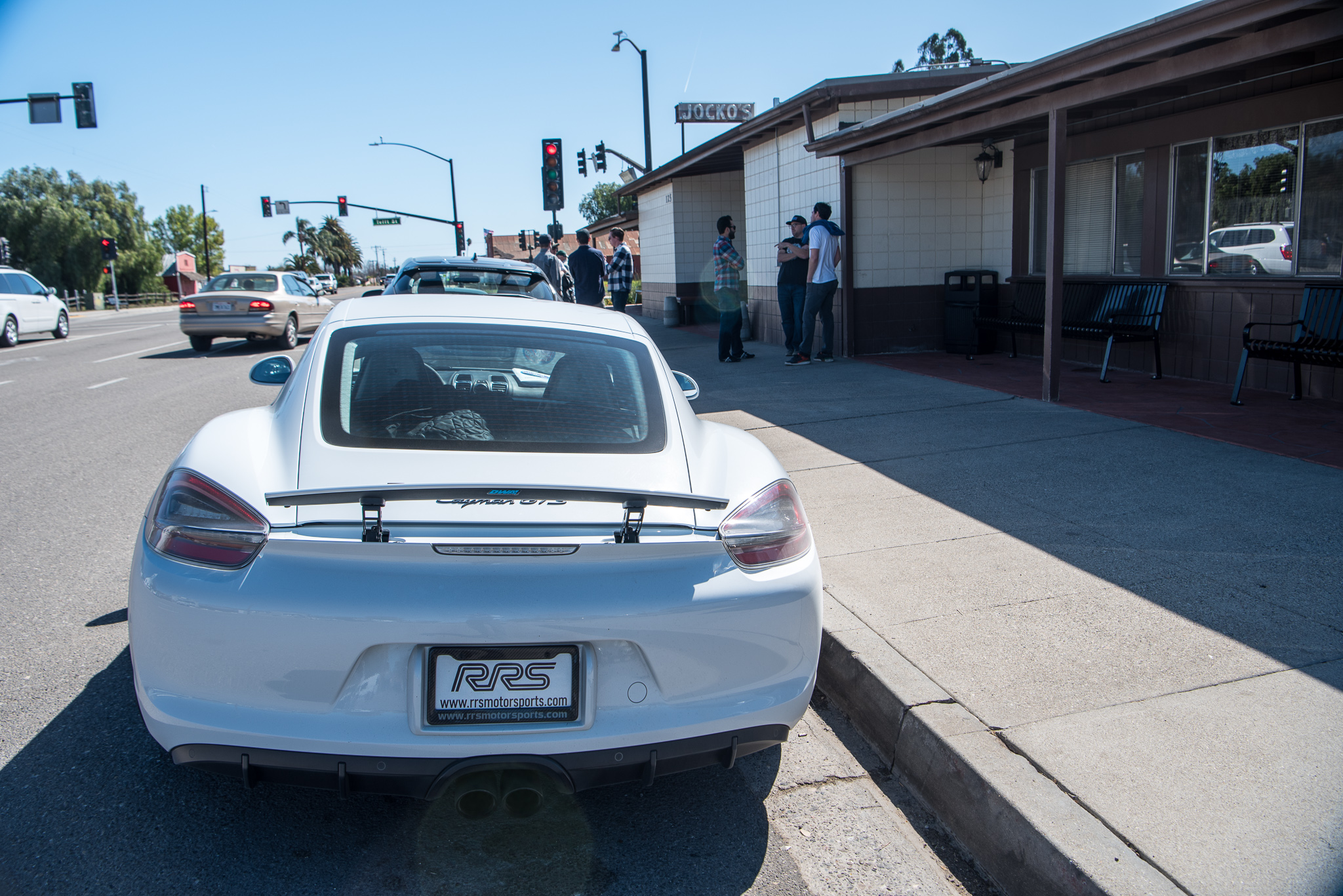 We ended the rally in Nipomo, where we'd have one last lunch together and say our goodbyes.